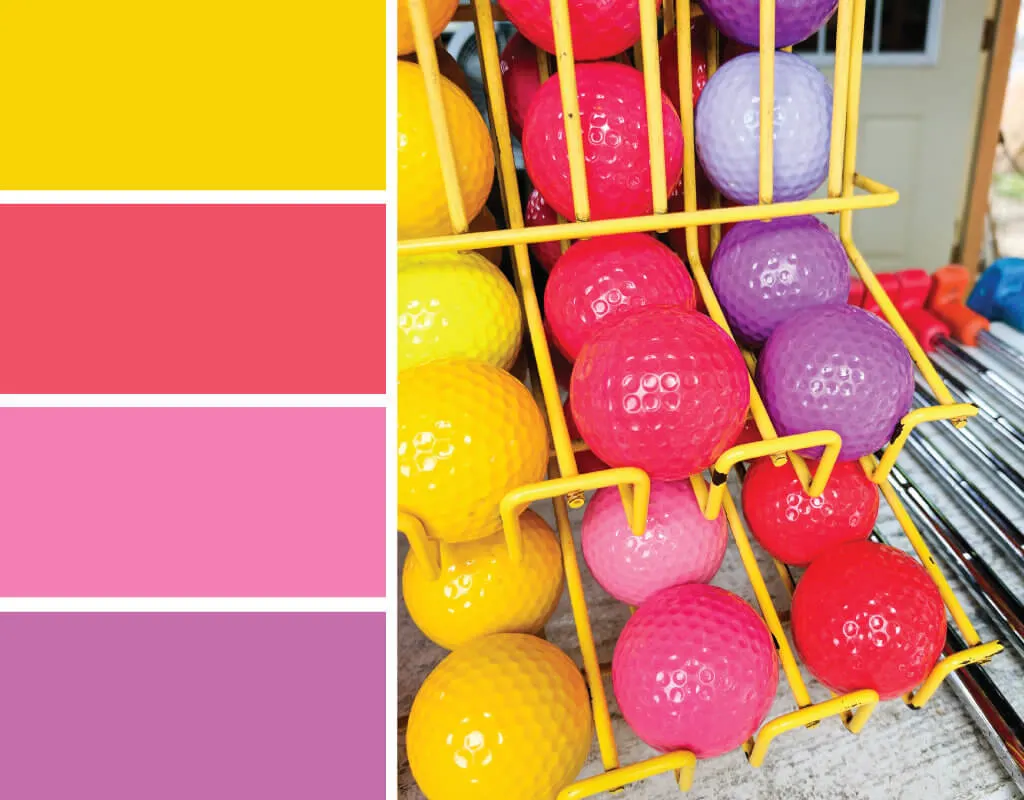 This yellow, pink-pink and purple summer color palette was inspired by at a cute miniature golf course ?️ ⛳ ☀️ I like that it feels super 80's and nostalgic, like the best kind of throwback summer.
I mean, look at all these colors of golf balls! Elise and Liam and Shane and I each chose different colors and hit the course in a cheery mood.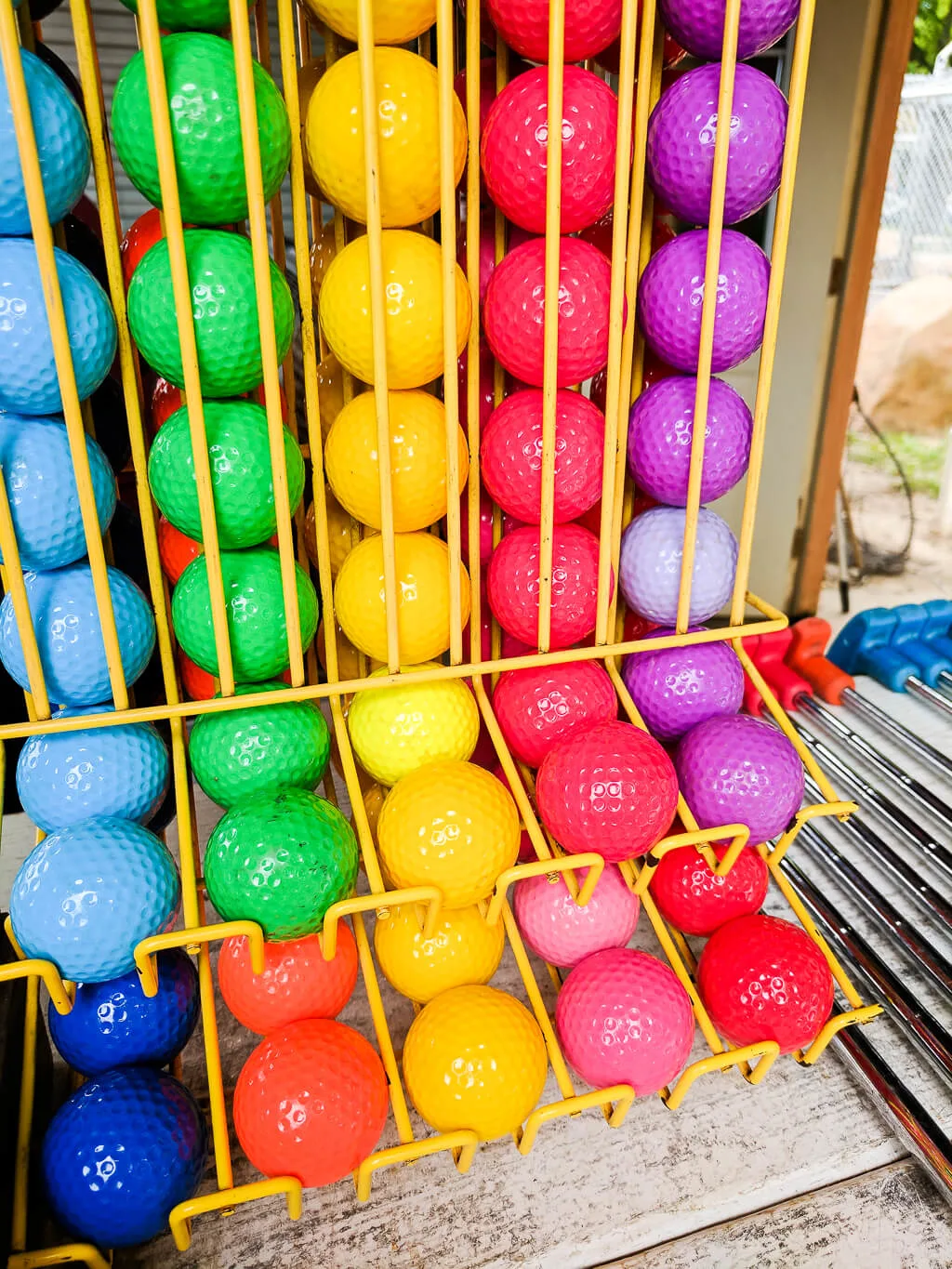 Each month I share an original color palette using Astrobrights Papers who I'd like to thank for sponsoring these posts. All color palettes and opinions are mine.
In the past I've been inspired by Chicago city pothole art and LEGO® bricks and yellow tulips in Schnitzelburg and unexpected rainbows and Valentine heart cookies and lush green plants in Chicago's Garfield Park Observatory and German nutcrackers and Midwestern fall leaves and sugar skulls and baseball games and vintage quilts and an ocean of violets in bloom and lemonade and wild berries and beach toys.
My July summer color palette inspiration for you is Sunburst Yellow™, Plasma Pink™, Pulsar Pink™ and Outrageous Orchid™ from Astrobrights Papers.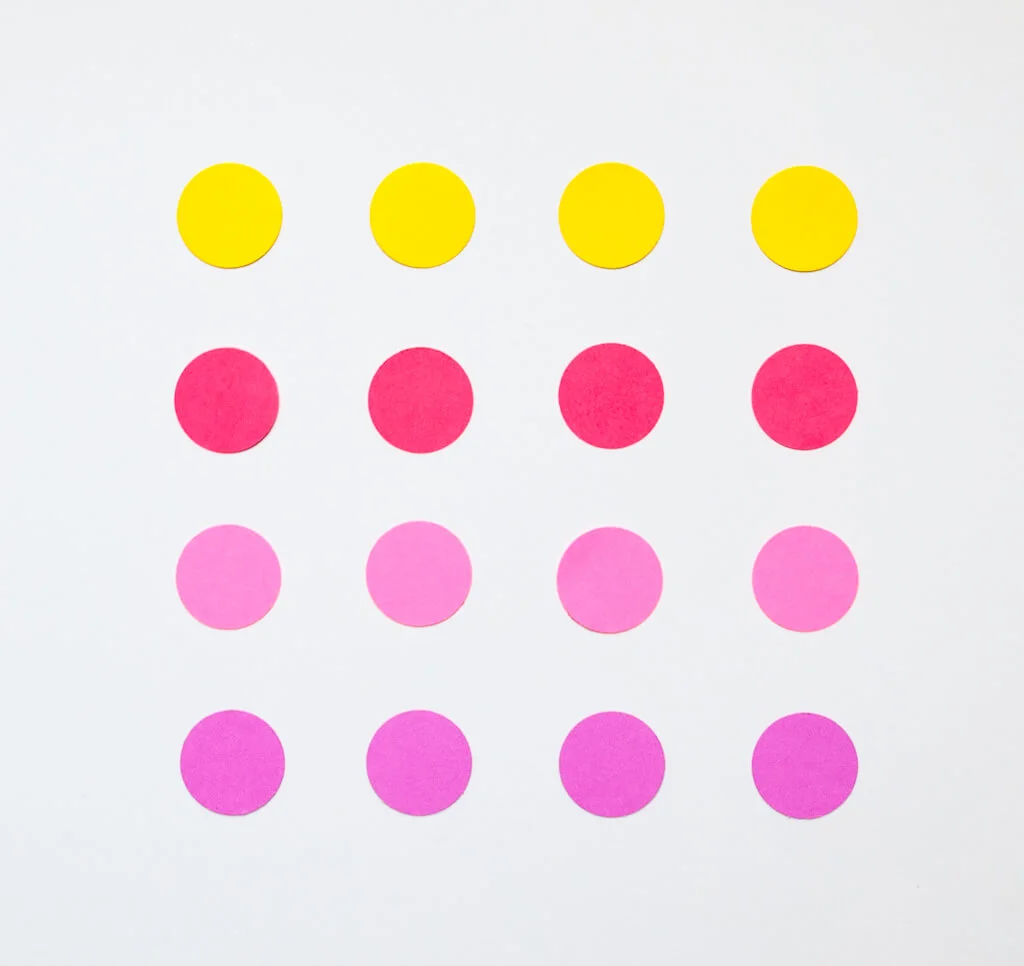 Have you played miniature golf yet this summer? We found this super cute miniature golf course in northern Indiana with colorful bridges and little houses…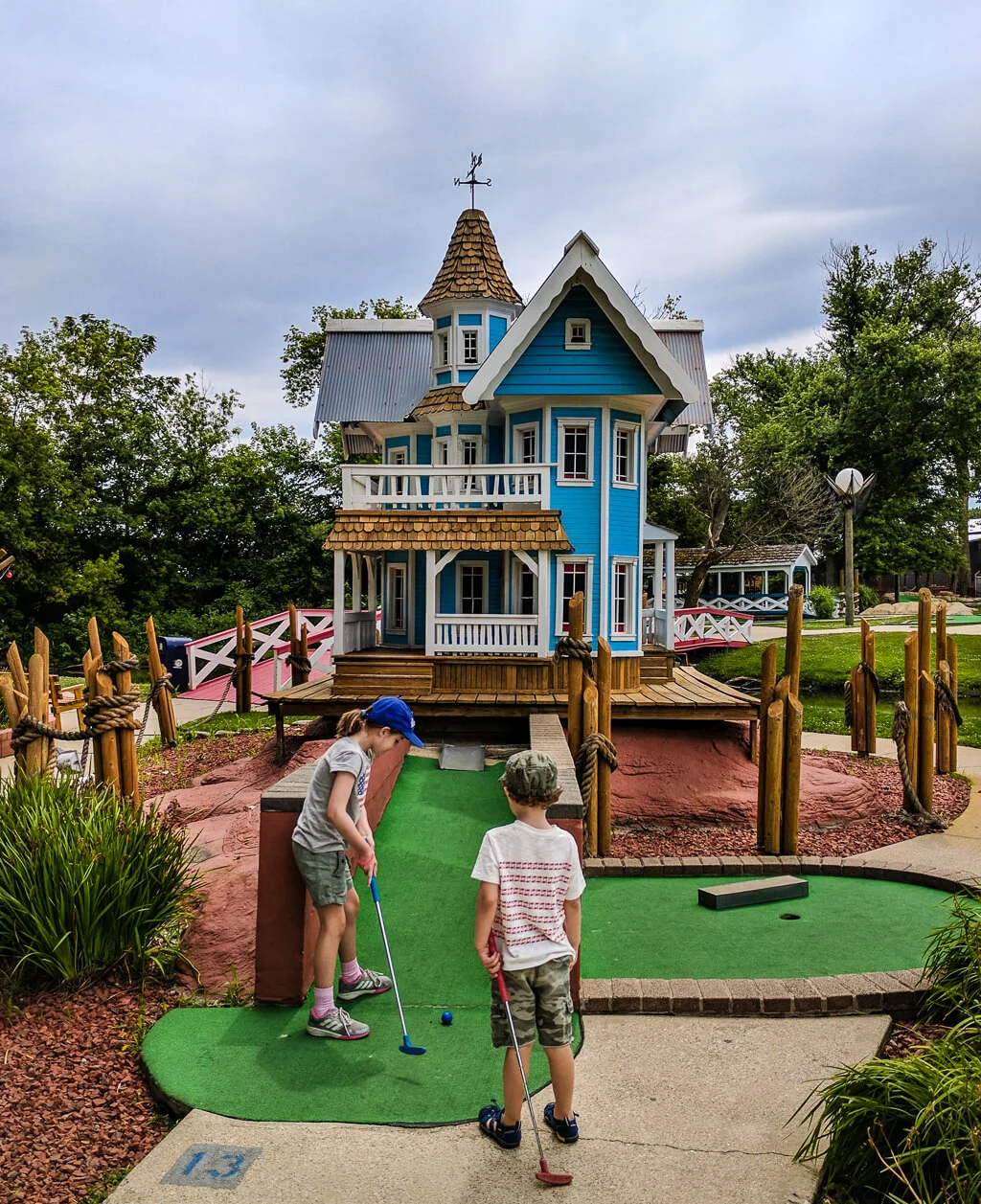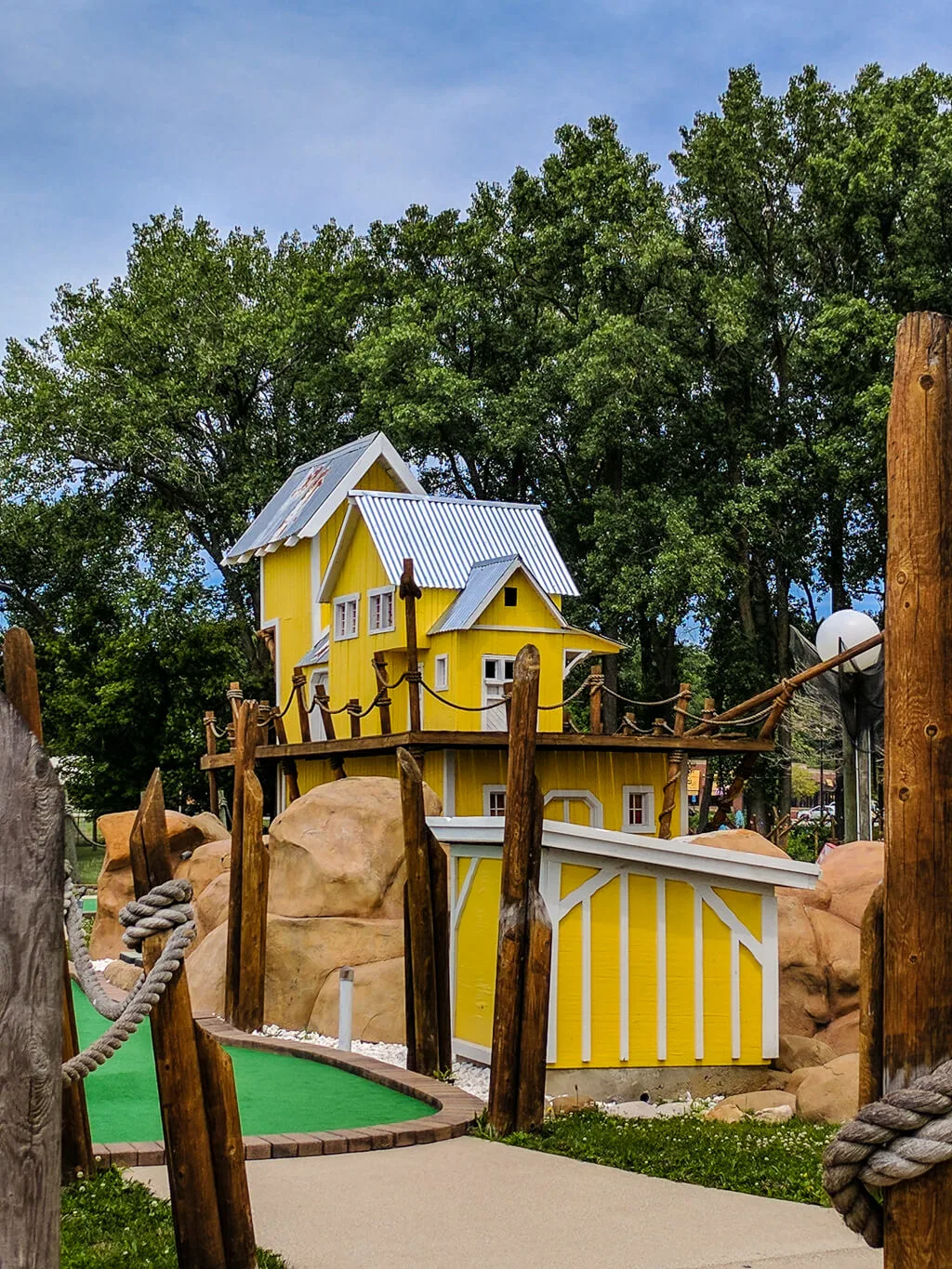 We spent the morning putting into houses and over creeks and around mountains.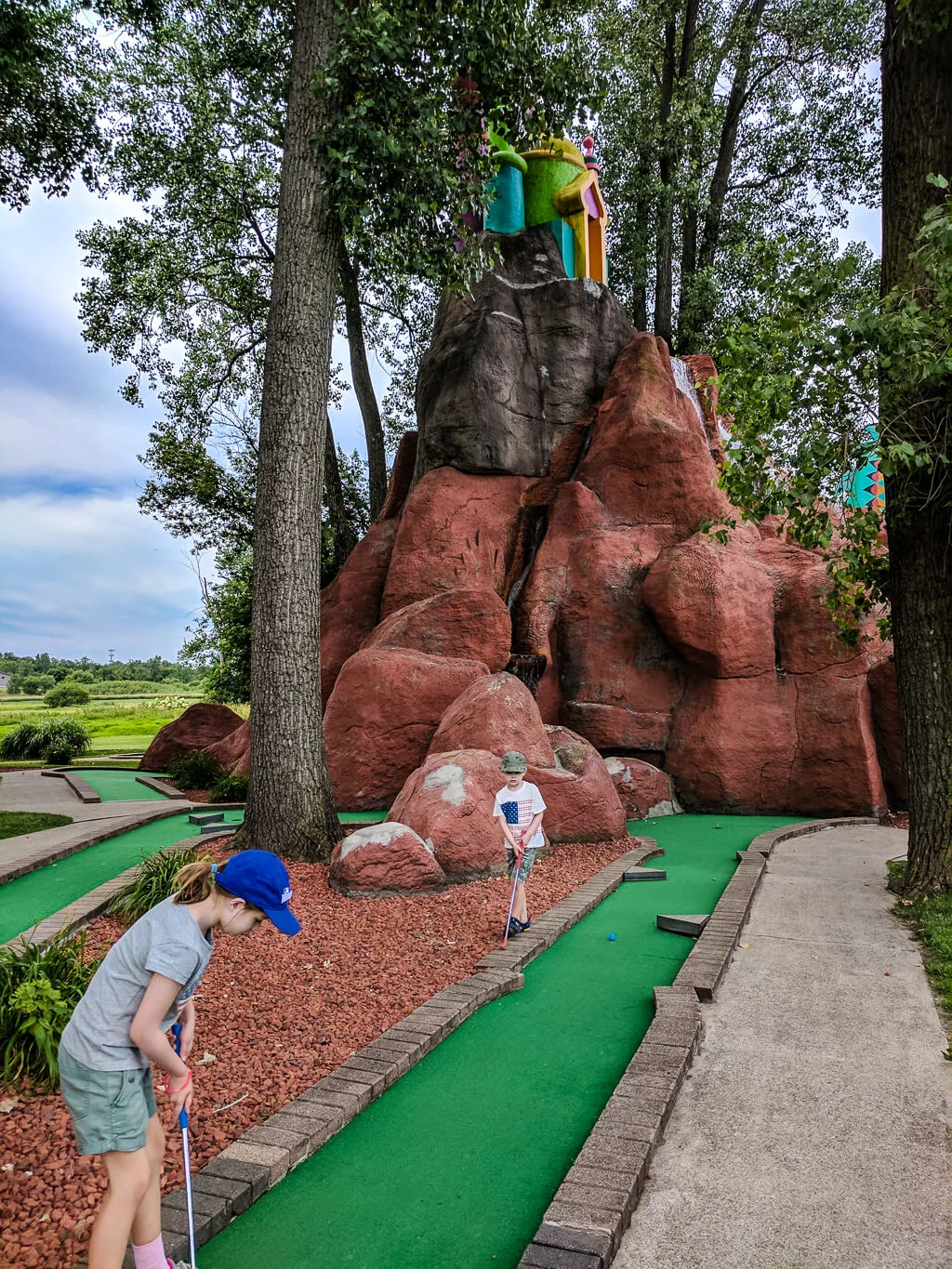 This warm summer color palette would be great for summer parties, engagement parties and back-to-school photos. The bright yellow, pink and purple colors inspired me to make a miniature ice cream garland for our front door. What do you think of the ice cream cone shapes so far? I'll share the step-by-step ice cream garland DIY with you soon!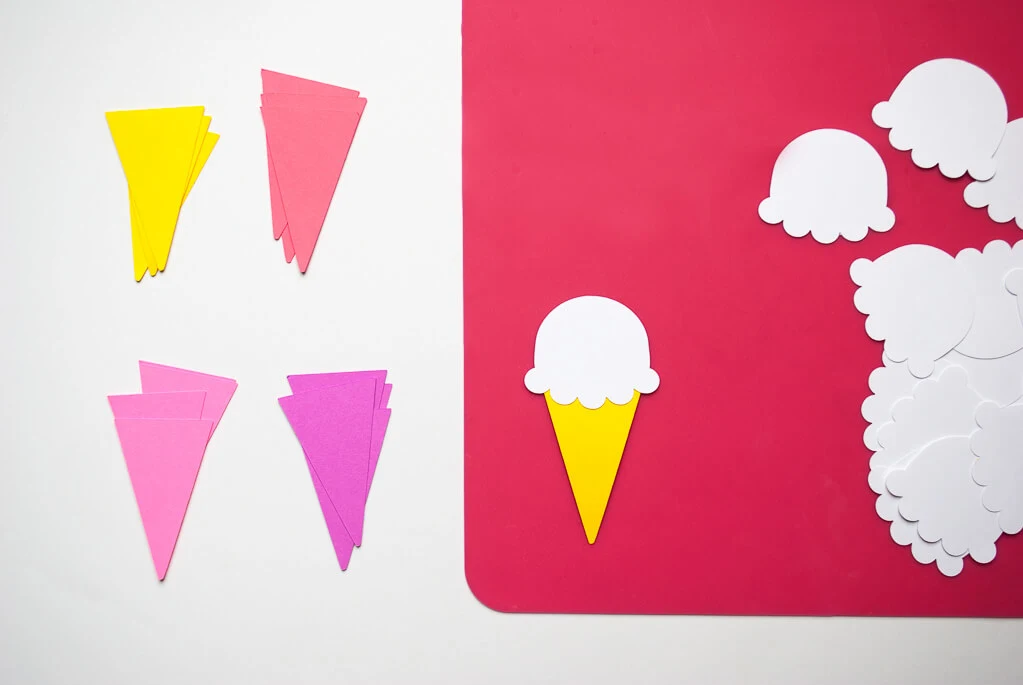 Miniature golfing in the summer sunshine inspired July's color palette with these Astrobrights Papers colors, from left to right below:
Sunburst Yellow™
Plasma Pink™
Pulsar Pink™
Outrageous Orchid™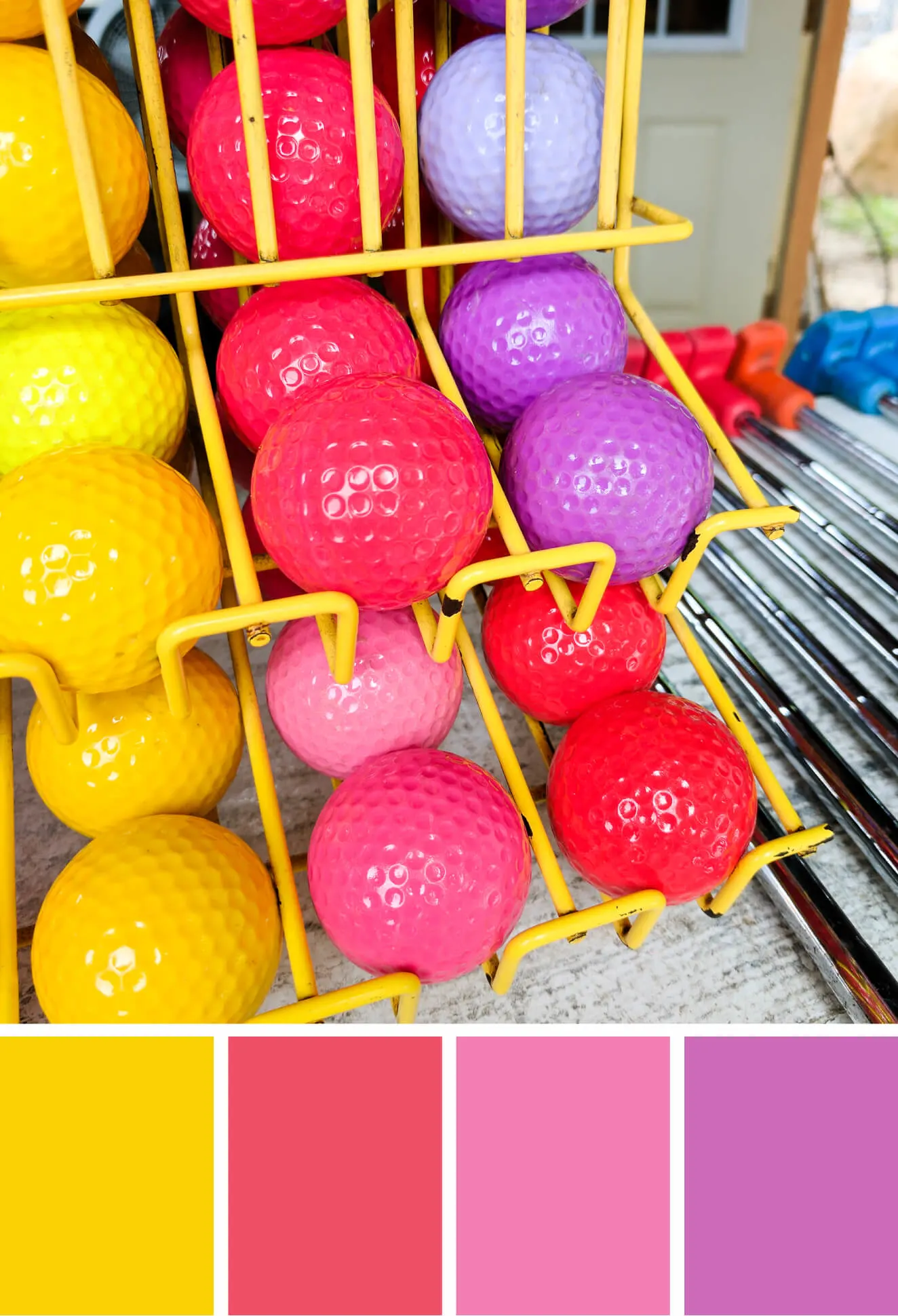 And these are just four of Astrobrights Papers 25 colors (with affiliates)…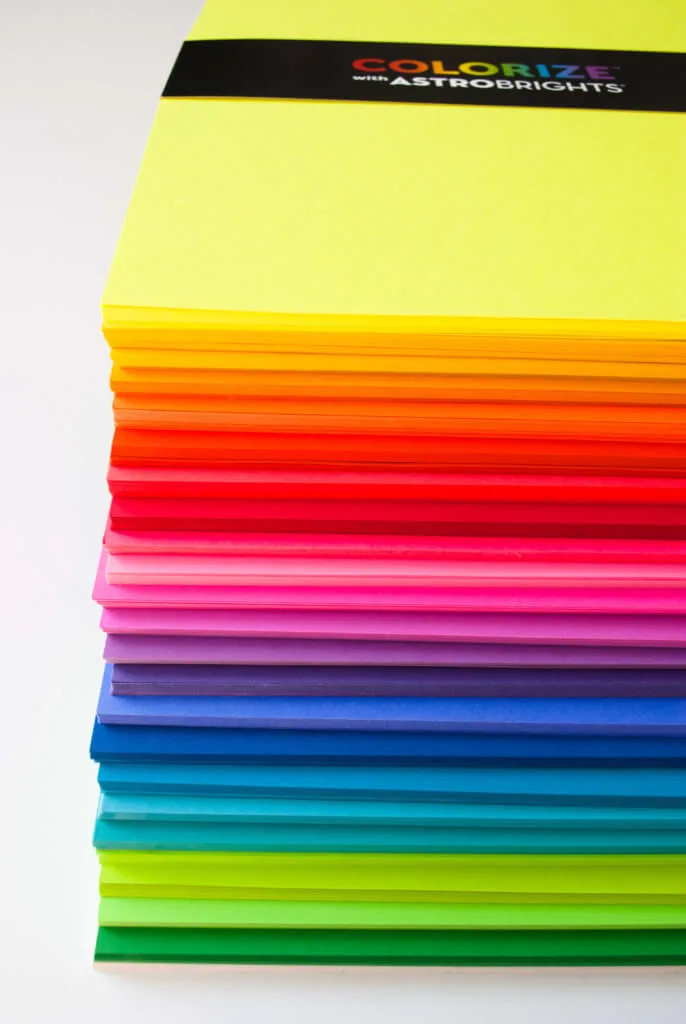 Astrobrights Papers is my favorite paper hands down. You can get your own pack of Astrobrights Papers here. Choose all 25 colors, or one of their many assortment packs, or a big pack of one color (with affiliates):
See my past color palettes to help inspire your own:
[clear-line]
Check back next month to see the next set of color palettes for more inspiration on how to Colorize™ throughout the year.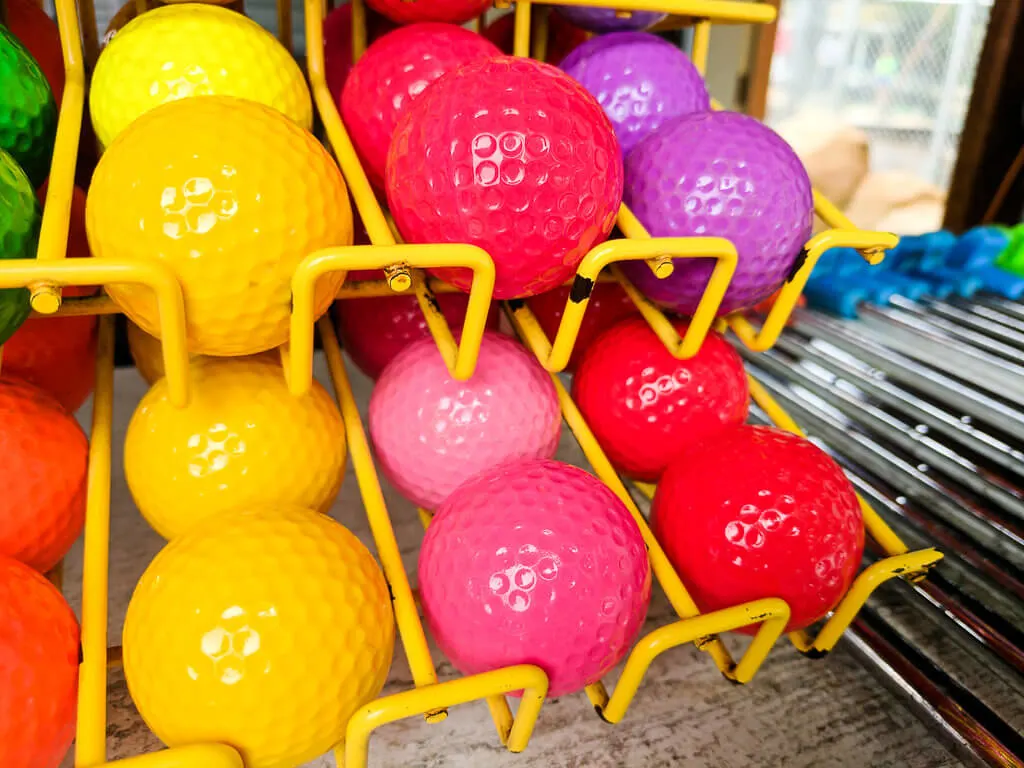 And be sure to tell me in the comments below: What color golf ball would you choose for your miniature golf round? ?️ ⛳ ☀️
=====
Thanks to Astrobrights Papers for sponsoring this post and sending me their beautiful colorful paper. I only share brands that I really love and use myself like on these paper Father's Day tie bunting and napkin rings, how to make DIY paper Easter baskets, and paper heart bracelets for Valentine's Day.
Save