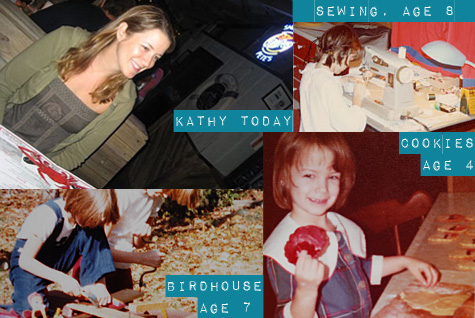 Welcome to Merriment Design where you'll find easy and clever DIY projects & parties that look handmade, not homemade.
Hi! I'm Kathy. I'm a maker of things, mom of two and book contributor who collaborates with top brands and is frequently featured in popular DIY publications.
Merriment Design has been featured at DIY Network, HGTV, Rachael Ray Everyday Magazine, design*sponge, Apartment Therapy, Cool Mom Picks, The Huffington Post Styleist Home, Red Tricycle, Daily Candy Kids, Style Me Pretty, Parents, Dollar Store Crafts, Mod Podge Rocks, Jo-Ann Fabric and Craft Stores, Pretty Prudent, lifehacker, WeTV's "Amazing Wedding Cakes" reality episode for Cakegirls, The Knot Magazine, Time Out Magazine, and more. You can also see my crafts on the VELCRO® Brand retail product packaging sold at Target, Jo-Ann, Home Depot, Michael's and Amazon.
Top recent brands collaborations including VELCRO® Brand, Disney, HP, LEGO, Jo-Ann Fabric and Craft Stores, Elmer's, Mod Podge, minted, Procter & Gamble, Michael's, Keebler, Plaid, AirWick, ASTROBRIGHTS® PAPERS and Martha Stewart Crafts. Merriment Design was named one of the Top 50 Mom Craft Blogs by Babble.com and 10 Crafty Chicago Moms You Need To Know by Red Tricycle. See more press and things I've done.
I sell personalized birthday printables and other goodies at my etsy store and my Zazzle store so you too can throw parties that look handmade, not homemade.
My handmade-not-homemade projects combine materials in playful, unexpected ways.
I have a knack for creating clever crafts that combine materials in unexpected, special ways. I'll think, what can I do with this roll of VELCRO® Brand fasteners or this egg carton or extra chopsticks or whatever? Most of my ideas come from need and my projects have a purpose. I'm not really one for knickknacks, that's just too much stuff.
I keep it simple.
Simple can mean a quick project or extra detailed directions that help avoid craft fails. Either way, simple is easy and easy is good. I've been told that my site is one of the easiest craft sites out there to follow (and this makes me very happy). You'll see every zig and zag, and tons of pictures, with each free tutorial to best use your valuable free time.
I like making all kinds of things.
My DIY projects span sewing, printables, paper making, painting, sewing, and recipes. Here are some of my very favorites:
I'm a city girl with a country core.
My design aesthetic combines my country childhood with big city inspirations. I grew up in Indiana, went to design school in Sydney, Australia, and built an international career in digital user experience strategy and design for clients like United Airlines and Craftsman. My kids and husband and I live in Chicago in a three unit condo building with a skyline view.
My seven-year-old daughter Elise is my best girl and frequent crafting assistant. Liam is my 5-year-old smiley daredevil wild man who has already landed in the ER three times. I love my family to bits.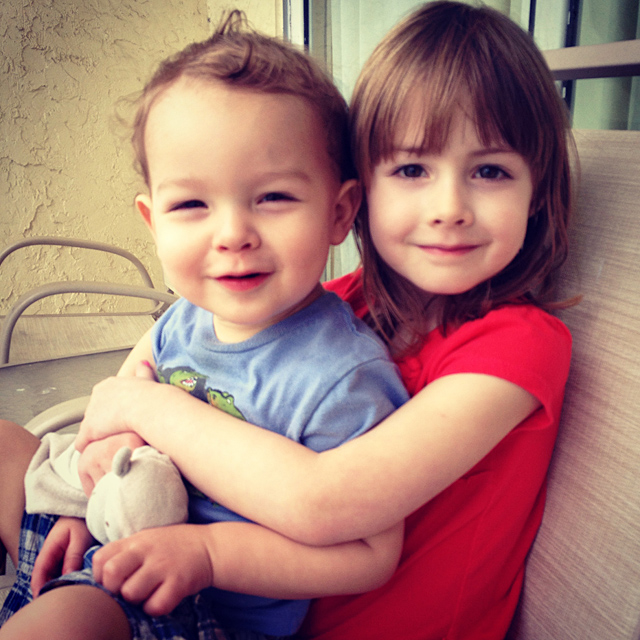 I started Merriment Design after The Knot Magazine printed a two-page national spread about our handmade wedding including my sewn fabric invitations, sewn programs, babathroom guest towels, bridesmaid's handbags and table numbers. I decided to start sharing crafts as a nighttime creative outlet from my day job.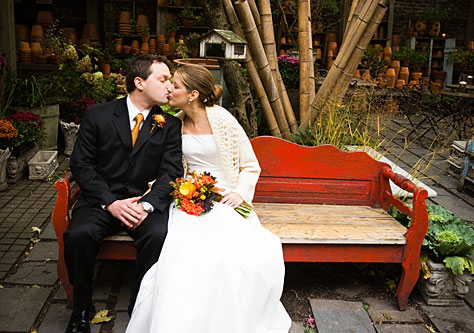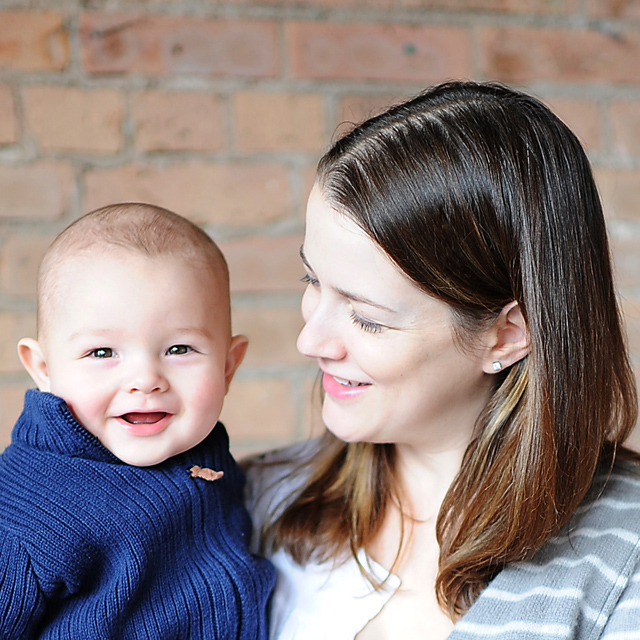 Come chat with me – you can find me most often on Pinterest and Instagram these days.
Thanks for stopping by! I hope to see you again soon.
Etsy store  |  Zazzle store  |  Twitter  | Facebook
Pinterest  |  Instagram
Save
Save
Save
Save