Welcome, friends!
I'm Kathy from Merriment Design, maker of things and Chicago mom. I like helping people like you make simple and clever DIY craft projects that look handmade, not homemade.
Where to see my work
I've collaborated with lots of great brands and appeared in popular DIY books, magazines, and publications. Here are a few places to see my crafts: DIY Network, HGTV, Rachael Ray Everyday Magazine, Today, BBC UK, Good Housekeeping, design*sponge, Apartment Therapy, Kitchn, Cool Mom Picks, CountrySampler Magazine, WeTV, and The Knot Magazine. Sample brand collaborations include VELCRO® Brand, Disney, Martha Stewart Crafts, JOANN Fabric & Craft Stores, HP, LEGO, Elmer's, Mod Podge, and ASTROBRIGHTS® Papers. My book contributions include Washi Tape Crafts, Little One-Yard Wonders, Wedding Planning Made Easy, and the 2010 Sewing Day-To-Day Desk Calendar. I was named one of the Top 50 Mom Craft Blogs by Babble.com and 10 Crafty Chicago Moms You Need To Know by Red Tricycle.
My crafts appear on retail packaging for VELCRO® Brand products sold nationwide at stores including Target, Jo-Ann, Home Depot, Michael's, and Amazon.
See my portfolio & work with me

Here are five things about me and Merriment Design
1. My motto is handmade, not homemade.
I try my best to help people make things that look handmade, not homemade. It's a subtle but important difference, don't you think?
2. I like making All The Things.
Since my old 4-H days I've always liked making a variety of things from cookies to clothes, embroidery to Shrinky Dinks, Mod Podge to latch hook. My top projects are sewing projects, printables, birthdays & parties, DIY gifts, and easy cakes. Here are some of my very favorite DIY projects:
3. I'm a city girl with a country core.
My design aesthetic mixes my small-town roots with big city inspirations. I grew up in Indiana, went to design school in Sydney, Australia on a Rotary Ambassadorial Scholarship, and built an international career in digital user experience strategy and design for clients like United Airlines and Craftsman. I've lived in Chicago for the past 20 or so years, and my kids and husband and I live in a condo building with a skyline view.
4. I like to combine materials in playful, unexpected ways.
I have a knack for creating clever crafts that combine materials in unexpected, special ways. I'll think, what can I do with this roll of VELCRO® Brand fasteners or this egg carton or extra chopsticks or whatever? Most of my ideas come from need and my projects have a purpose. I'm not really one for knickknacks — that's just too much stuff.
5. My kids inspire my best DIYs.
Most of my best DIYs are for my kids. My daughter Elise is my best girl and frequent crafting assistant. Liam is my smiley daredevil bull-in-a-china-shop who likes to draw with his momma. I sell personalized birthday printables from my kid's parties and other goodies at my Etsy shop. I love my family to bits.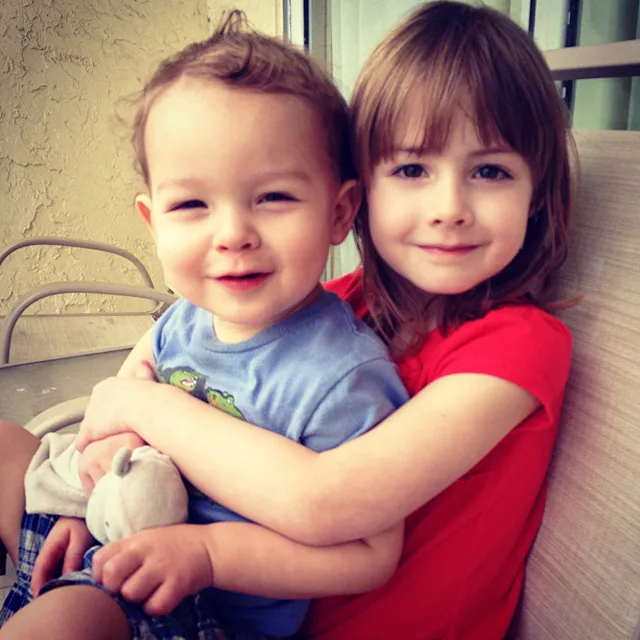 I started Merriment Design after The Knot Magazine printed a two-page national spread about our handmade wedding including my sewn fabric invitations, sewn programs, bathroom guest towels, bridesmaid's handbags, and table numbers. When the magazine came out, a co-worker suggested that I should start a craft blog, so I decided to start sharing my crafts as a creative outlet from my day job and then it grew.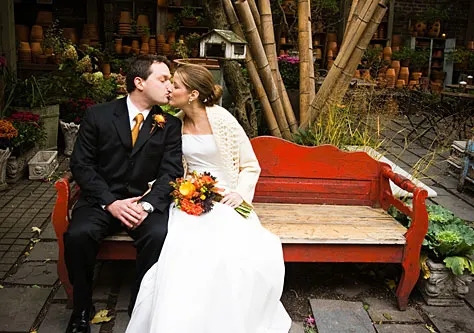 Come chat with me – you can find me most often on Pinterest and Instagram these days. Thanks for stopping by! Hope to see you again soon.