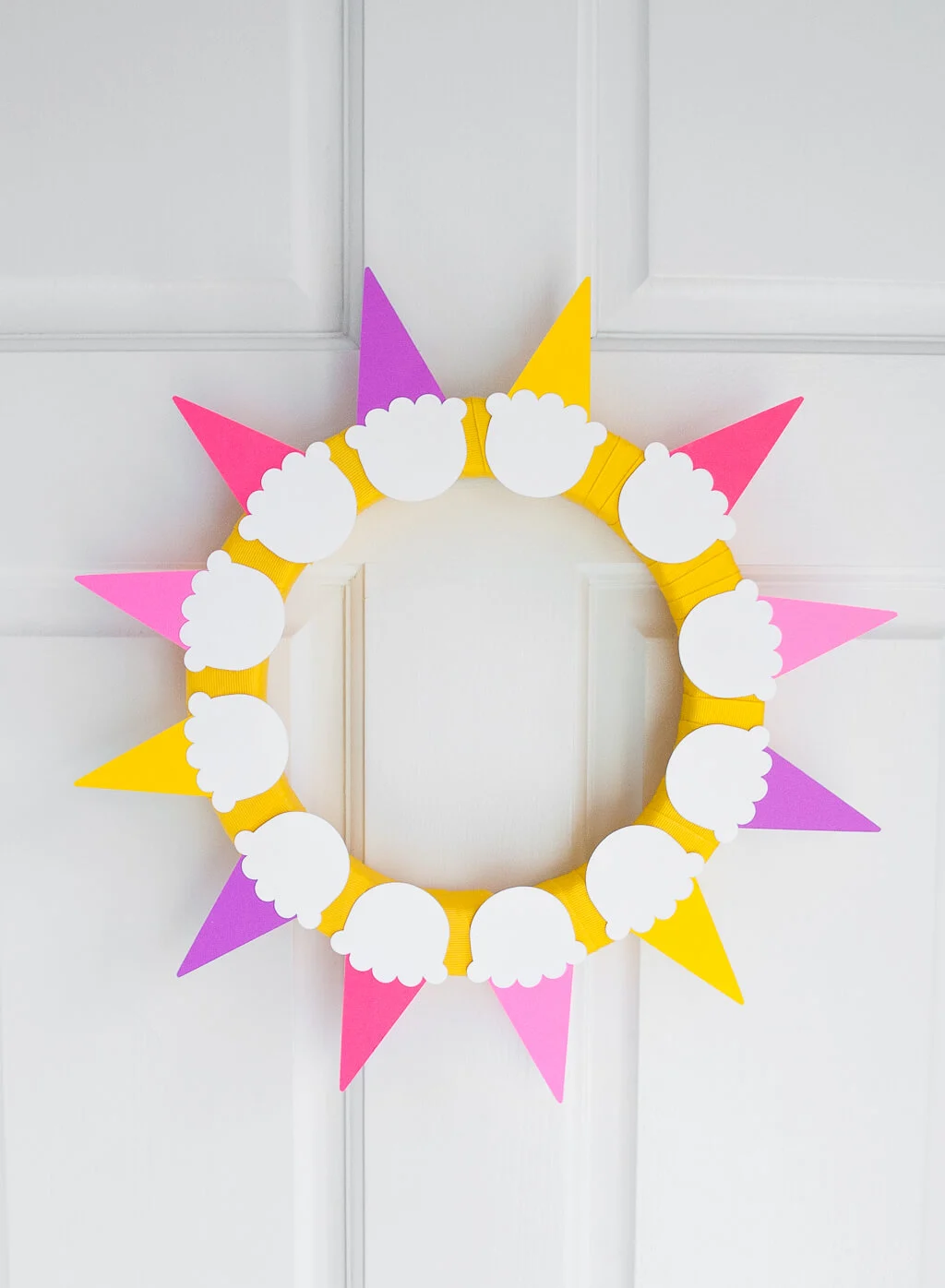 Summer is in full swing and I just made this cute and easy DIY summer wreath. Look at it once and it's a colorful sun ☀️ Look at it again and it's a circle of ice cream cones! ?
My easy DIY summer wreath is so full of joy and whimsy, and it's actually really easy to make. Sweeten up your front door in less than one hour!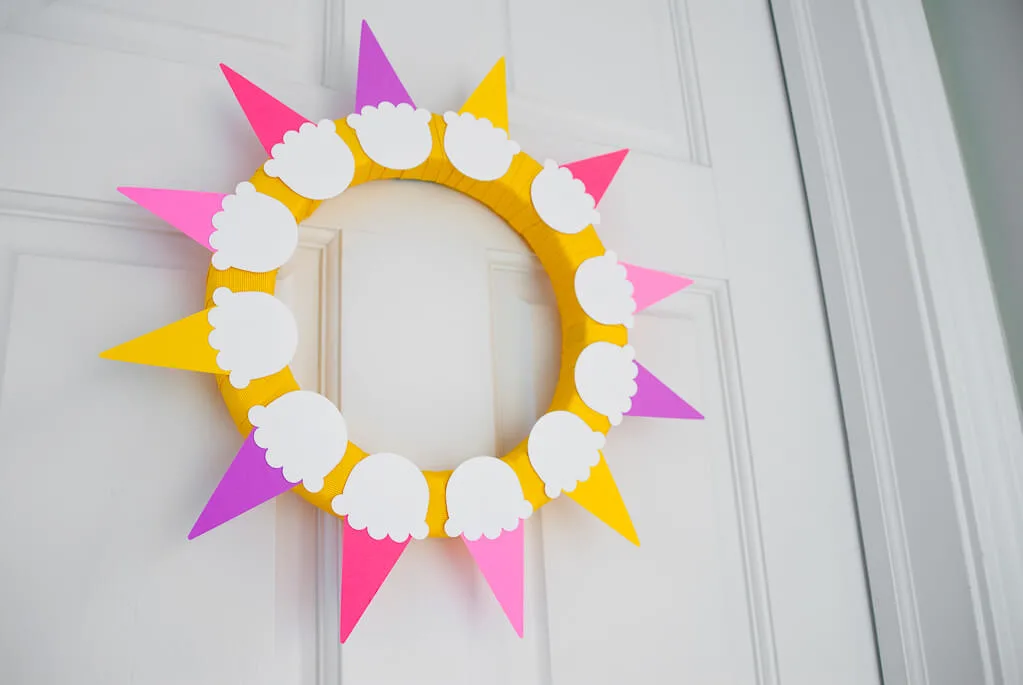 Easy summer front door wreath
You ever have a project that gets into your head and you can't get it out, so you choose to work on it even though you're supposed to be doing something else? That was this project. I had a bunch of other projects that I was supposed to be working on but I had to put them on hold to make this easy DIY summer wreath and share it with you.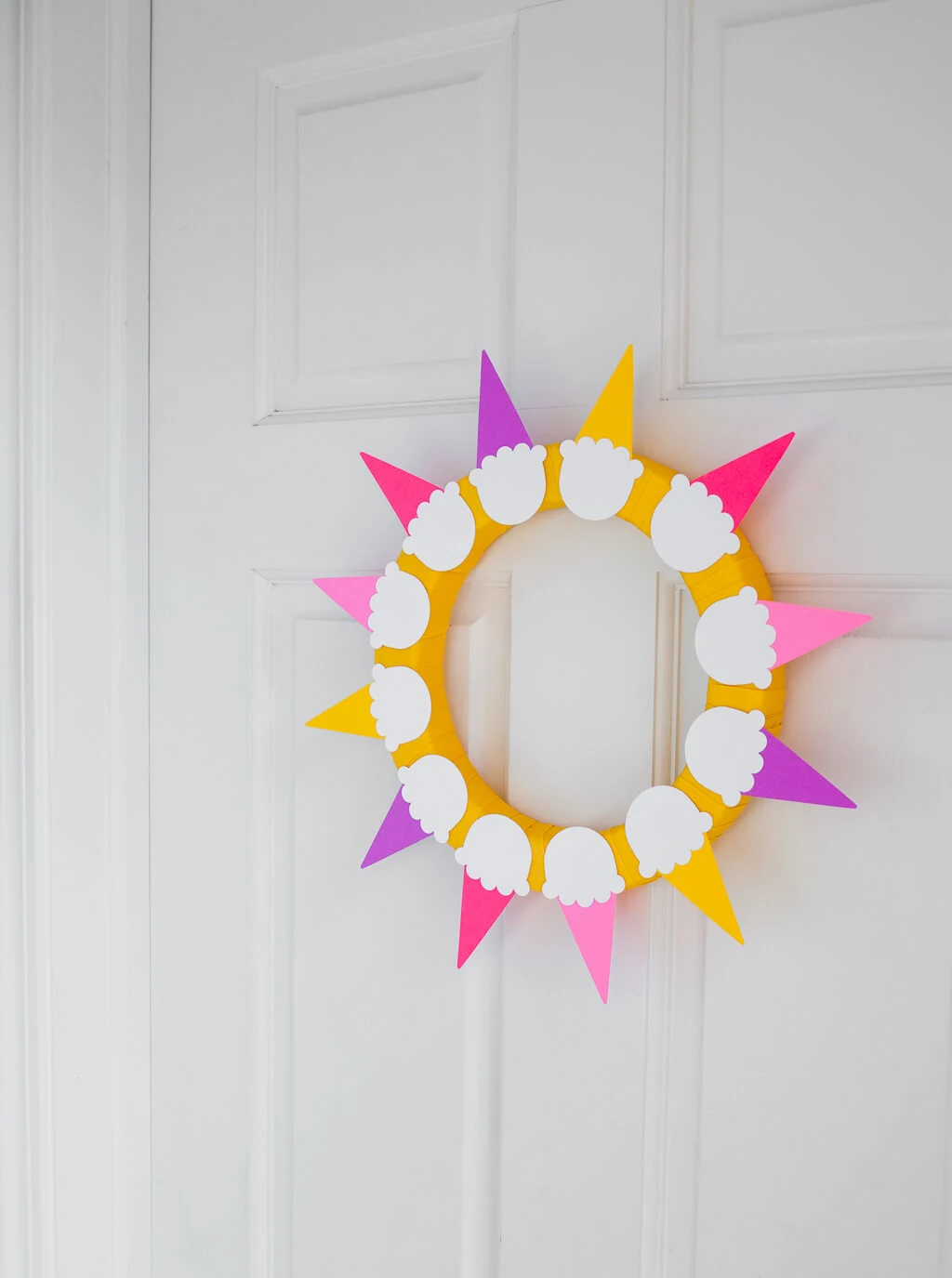 Cute ice cream craft project
I love making things that are simple and clever and this "ice cream sunshine" wreath feels special to me. I wrapped a flat wreath form with bright yellow grosgrain ribbon and attached colorful scoops of ice cream cones around the outside to resemble summer sunshine.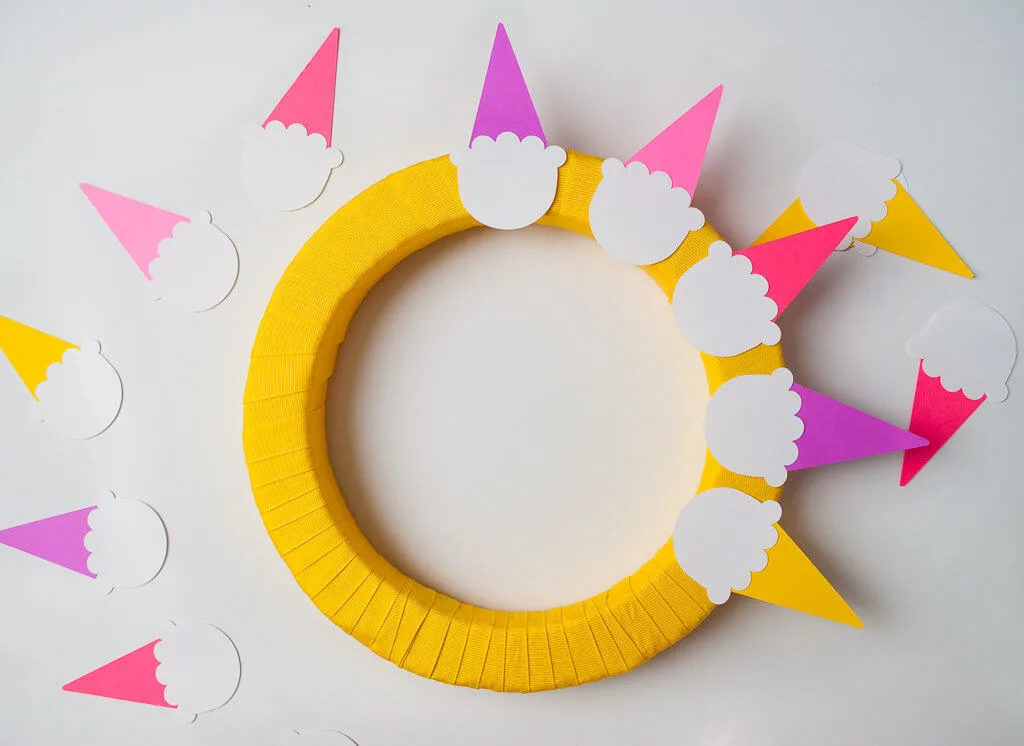 The summer colors are inspired by my miniature golf summer color palette that I spied while playing a round with Shane and the kids. These bright colors feel super 80's and nostalgic, like the best kind of throwback summer.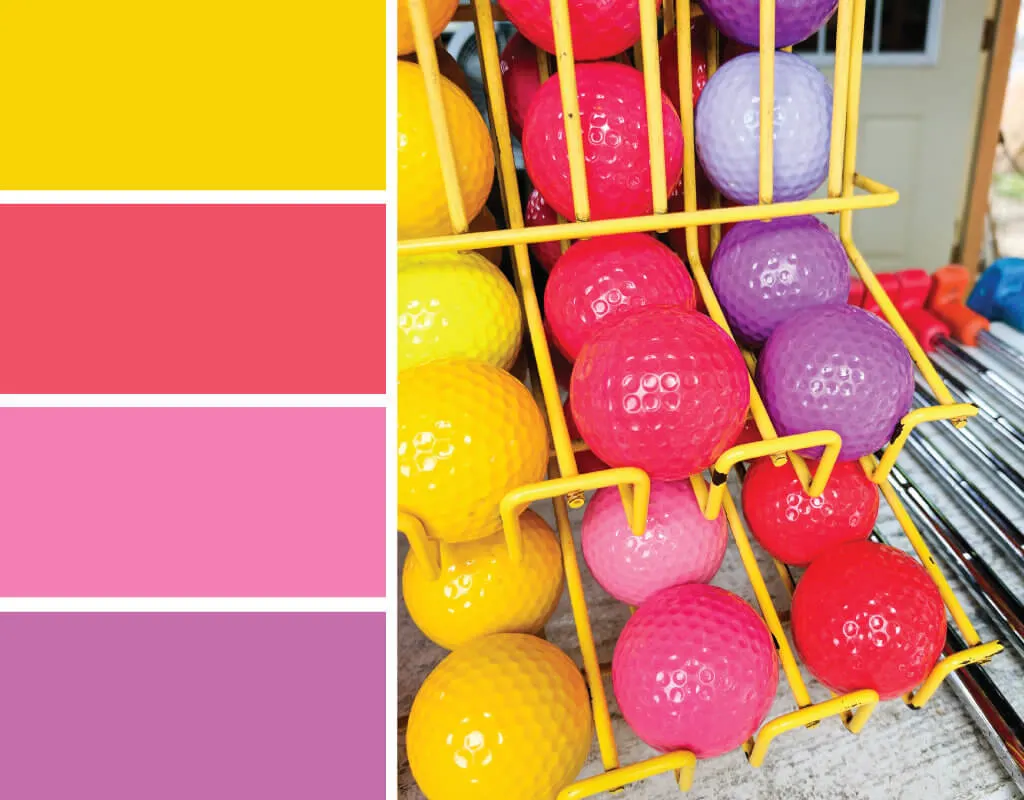 So somehow these colors turned into an idea for ice cream garland, but then the garland instead turned into a front door wreath. This "Ice Cream Sunshine" easy DIY summer wreath reminds me of the 'Sunshine and Rainbows' Halloween costume that I made for Elise. Remember that textured felt sun on the front of her costume? Wow, my little ray of sunshine was so little! Oh, how the summers fly by…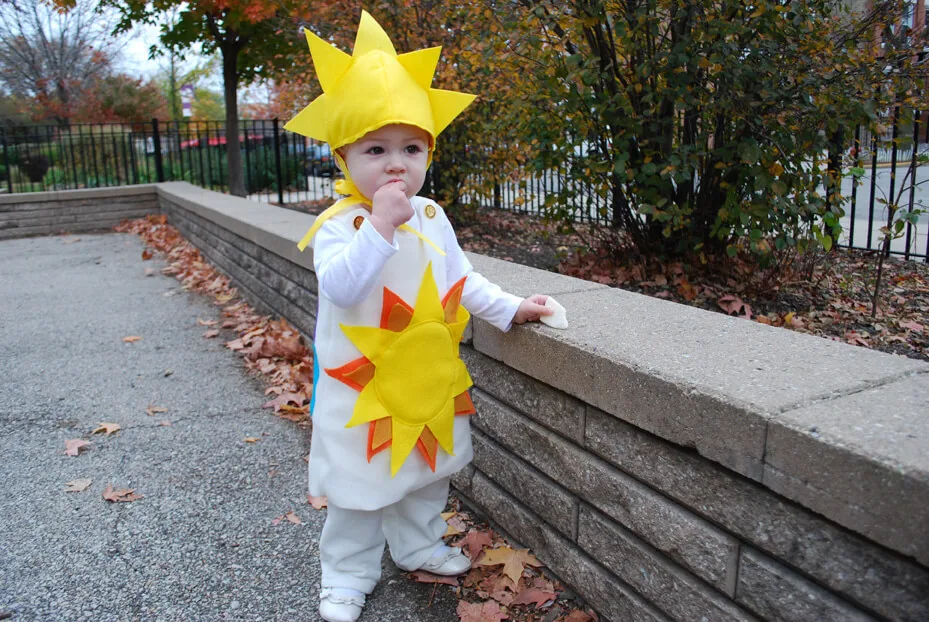 WANNA MAKE IT? Keep reading for my free printable ice cream cones, step-by-step tutorial and supply list for making my summer ice cream cones front door wreath.
Merriment Design is supported by readers like you. If you buy products that I recommend, I may earn an affiliate commission at no additional cost to you. Thanks – your clicks help me make more free DIYs!
++++++
Supplies for making an easy DIY summer wreath – Ice cream cone craft that looks like sunshine:
—
How to make an easy DIY summer wreath — my ice cream cone wreath that looks like sunshine:

Cut out ice cream cones and scoops using my free ice cream printable template and your favorite card stock colors. I used my Silhouette Portrait machine but you can use good paper scissors.
Glue the cones to the scoops using a glue stick and let dry.
Wrap a 10″ Styrofoam flat wreath with grosgrain ribbon, securing with straight pins to hold.
Place permanent glue dots or VELCRO® Brand Thin Fasteners on the ice cream cone backs and secure to the wreath.
Hang on a door that is protected from rain and strong winds, or display on sunny days.
—
Be sure to pin my DIY summer wreath for later: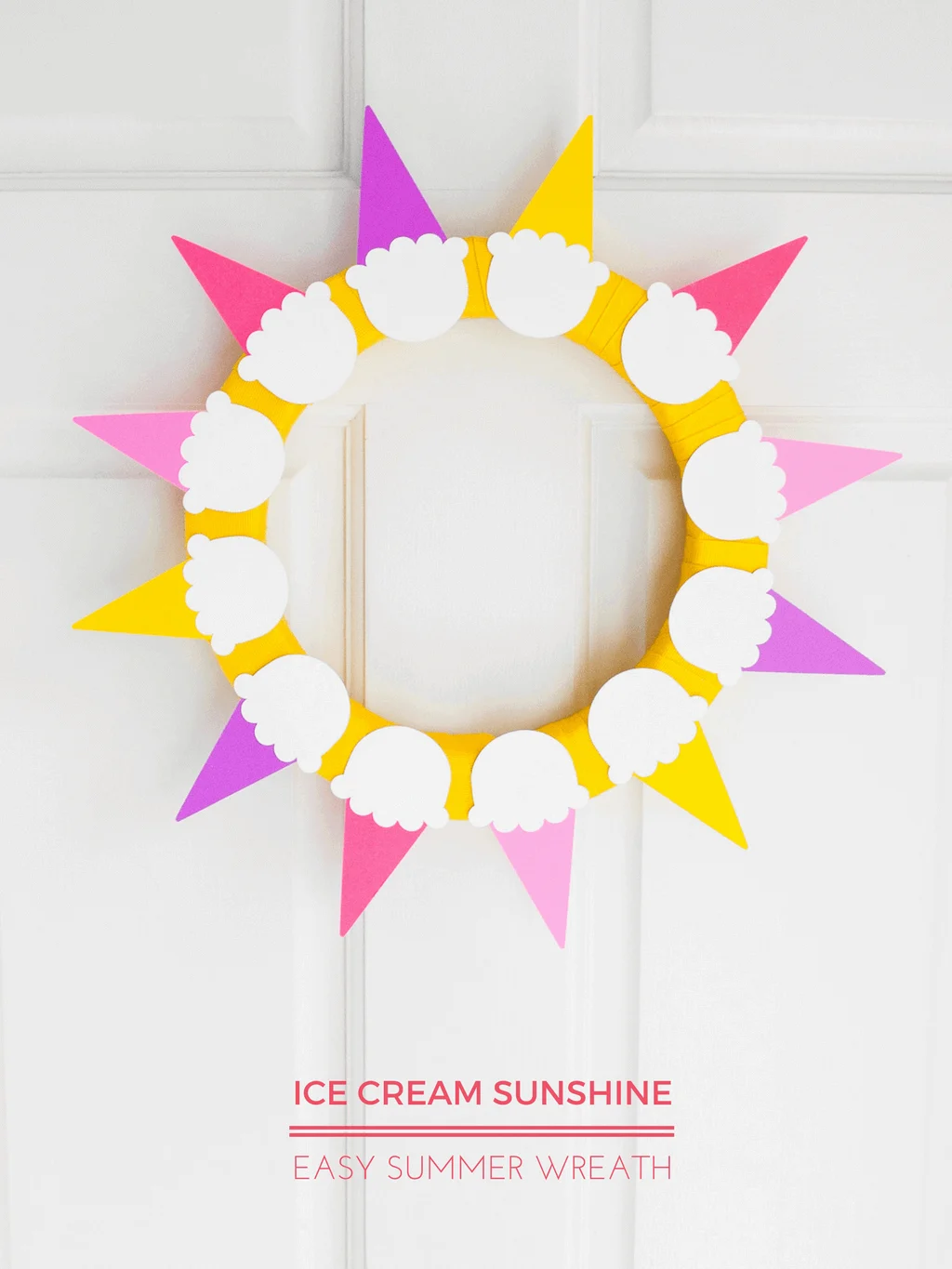 And check out more of my summer DIY projects and recipes like my baby sun hat free sewing pattern.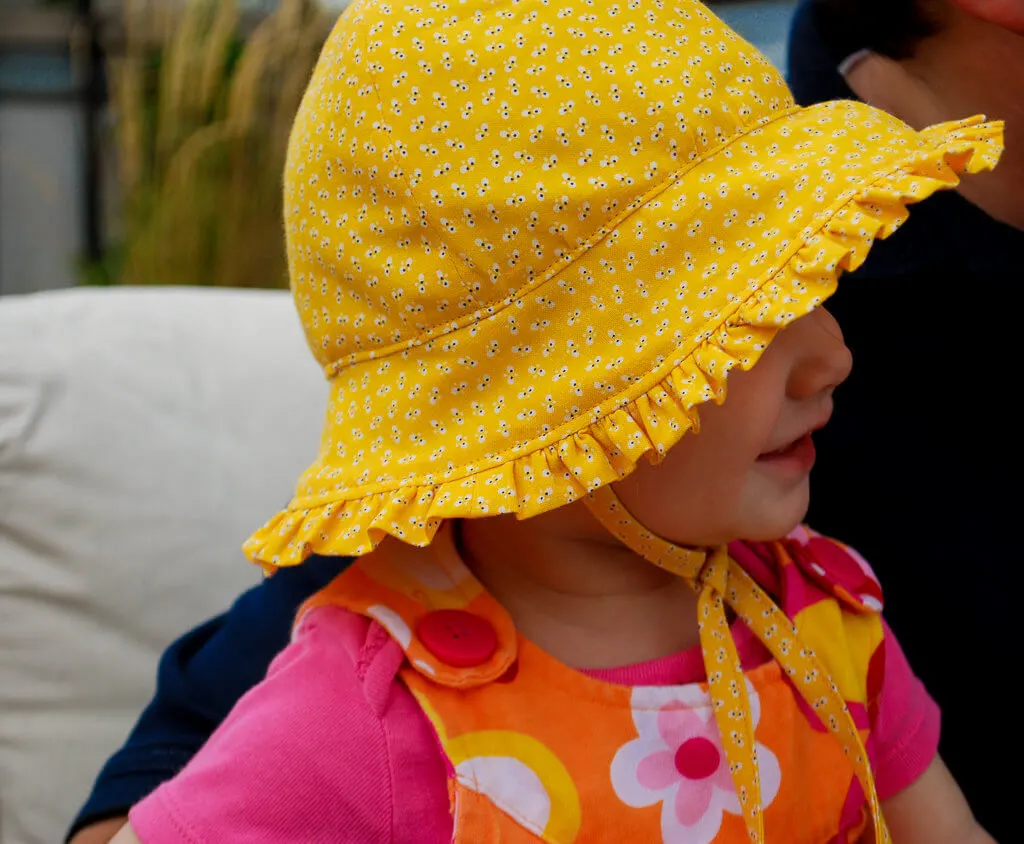 And be sure to tell me in the comments below: What is your favorite ice cream flavor? ?
—
Like it? Share it!
The nicest way to say you like it is to pin it on Pinterest, post a comment, follow Merriment Design on Facebook, Pinterest, Instagram or sign up for monthly emails. Enjoy! ?