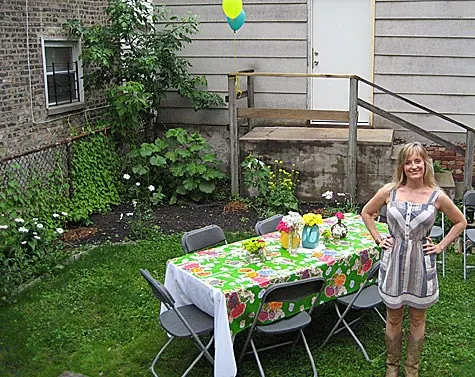 Hostess Heather Crosby had a blast from the past throwing a high school themed engagement party for her brother Chad and bride-to-be Shayda who met back in their teens. Starting with a handwritten 'Secret Passed Note' engagement party invitation, Heather included these adorable high school inspired details throughout the party:
Prom Flowers. Heather used every vessel in the house, from retro Fiestaware Pitchers
to clear glass votive holders
, grouping like flowers into short bursts of color spread both inside and out. Bubbles
added to the fun.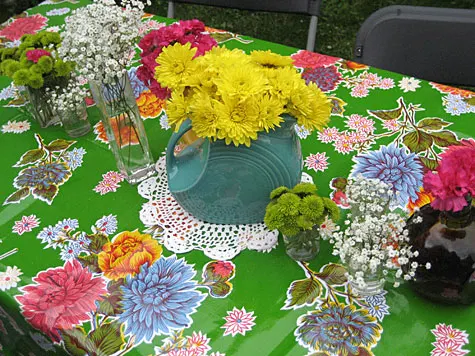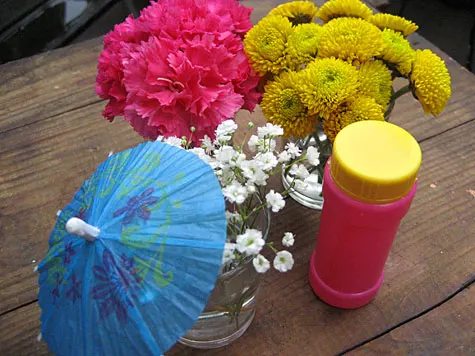 Guest Interactivity. Inside, Heather created a "hallway of lockers" using posterboard. Guests were encouraged to add items into Chad and Shayda's individual lockers, turning Chad's into a Shayda Shrine that also contained early 90's favorites Drakkar Noir
and Big League Chew
. Guests also nominated each other for Senior Superlatives (Best Dressed, Most Intellectual, Class Clown, Most Athletic, Friendliest, and more).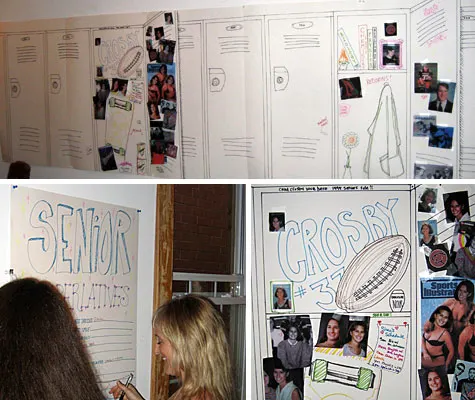 High School Touches. Chad and Shayda's senior yearbook entertained guests while Heather served high school favs including crispy tater tots and extra gooey macaroni & cheese on white rectangular compartment trays
reminiscent of the lunch line.

Friendship Pins. Hearts melted when guests received friendship pins as party favors. Heather, Renee and I had so much fun making these throwback treats that it's our new mission to bring pins back for Chicago Summer '08. Get your beads
and join us!