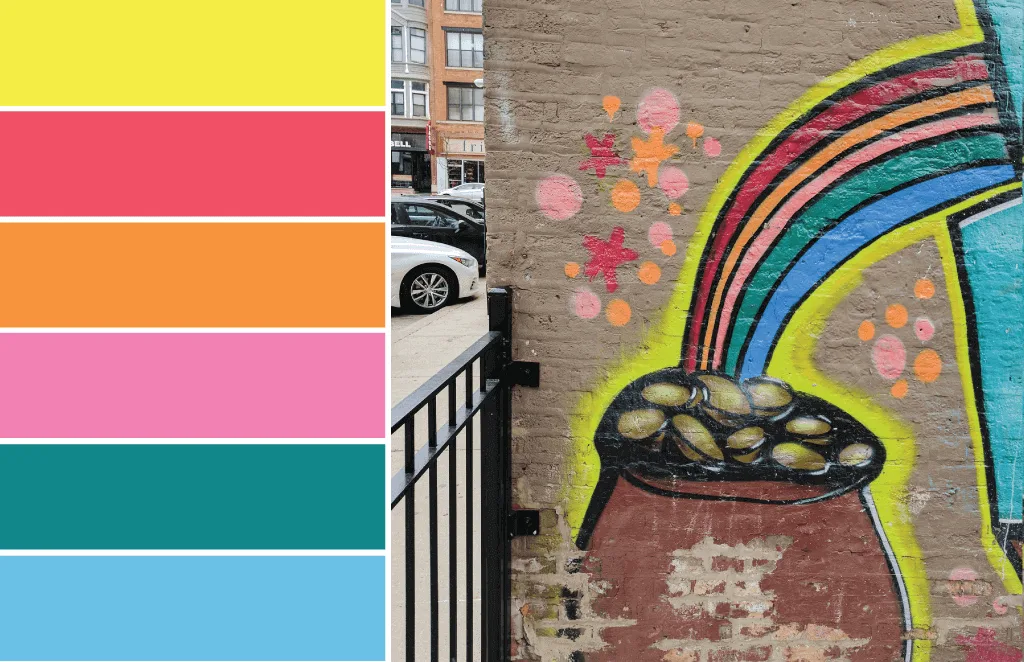 Congratulations, folks, it's March which means we made it through winter. Whew! It's almost St. Patrick's Day and I'm finding unexpected rainbows across Chicago. This little pot of graffiti gold was hiding down a side street that I happened to turn down on my walk home…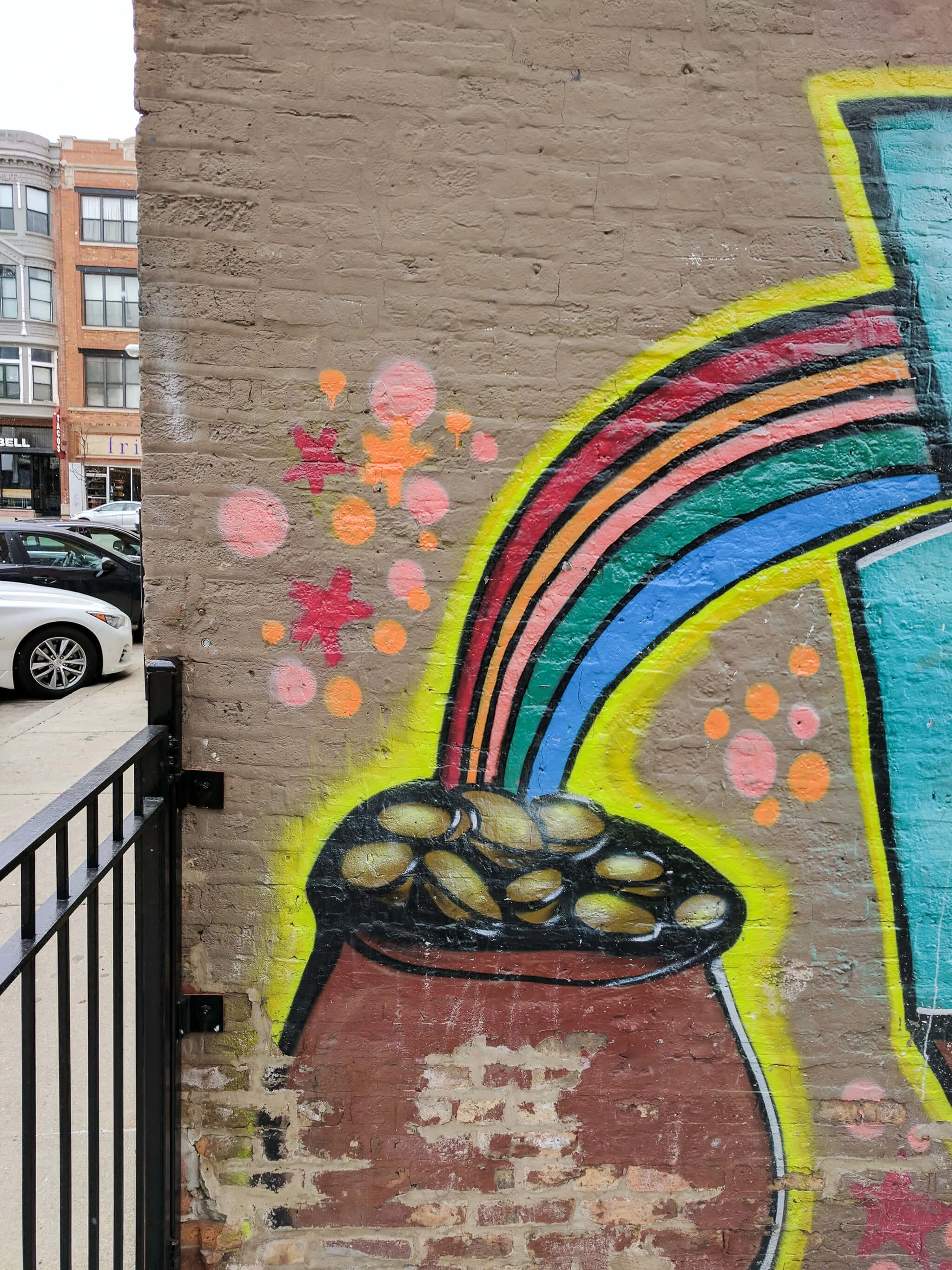 And last week the kids and I found this pretty rainbow behind a Lakeview playground that we visited after playing by the lake, visiting a record store and eating scoops of ice cream.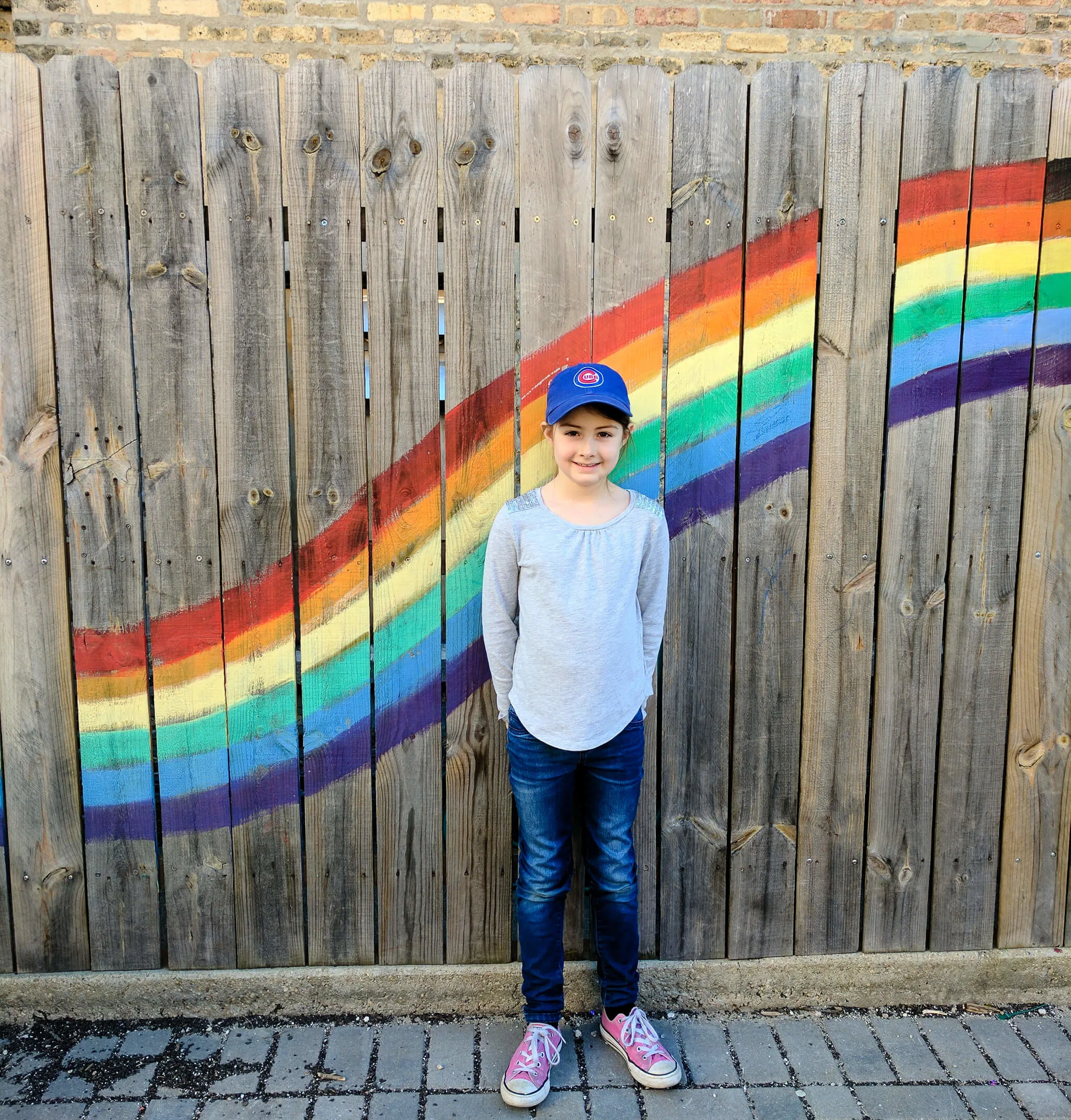 My March color palette inspiration for you is Lift-Off Lemon™, Plasma Pink™, Cosmic Orange™, Pulsar Pink™, Terrestrial Teal™ and Lunar Blue™ from Astrobrights Papers.
That's a lotta colors!!
Each month I share an original color palette using Astrobrights Papers who I'd like to thank for sponsoring these posts. All color palettes and opinions are mine. In the past I've been inspired by Valentine heart cookies, the lush green plants in Chicago's Garfield Park Observatory, German nutcrackers and Midwestern fall leaves and sugar skulls and baseball games and vintage quilts and an ocean of violets in bloom and lemonade and wild berries and beach toys.
I've been pinning a lot of lucky rainbows lately.
And let's throwback to last summer's amazing full rainbow over the city of Chicago. Never seen anything like it before or since.
Unexpected rainbows inspired March's color palette with these Astrobrights Papers colors, from left to right below:
Lift-Off Lemon™
Plasma Pink™
Cosmic Orange™
Pulsar Pink™
Terrestrial Teal™
Lunar Blue™
Astrobrights Papers itself comes in a rainbow of colors…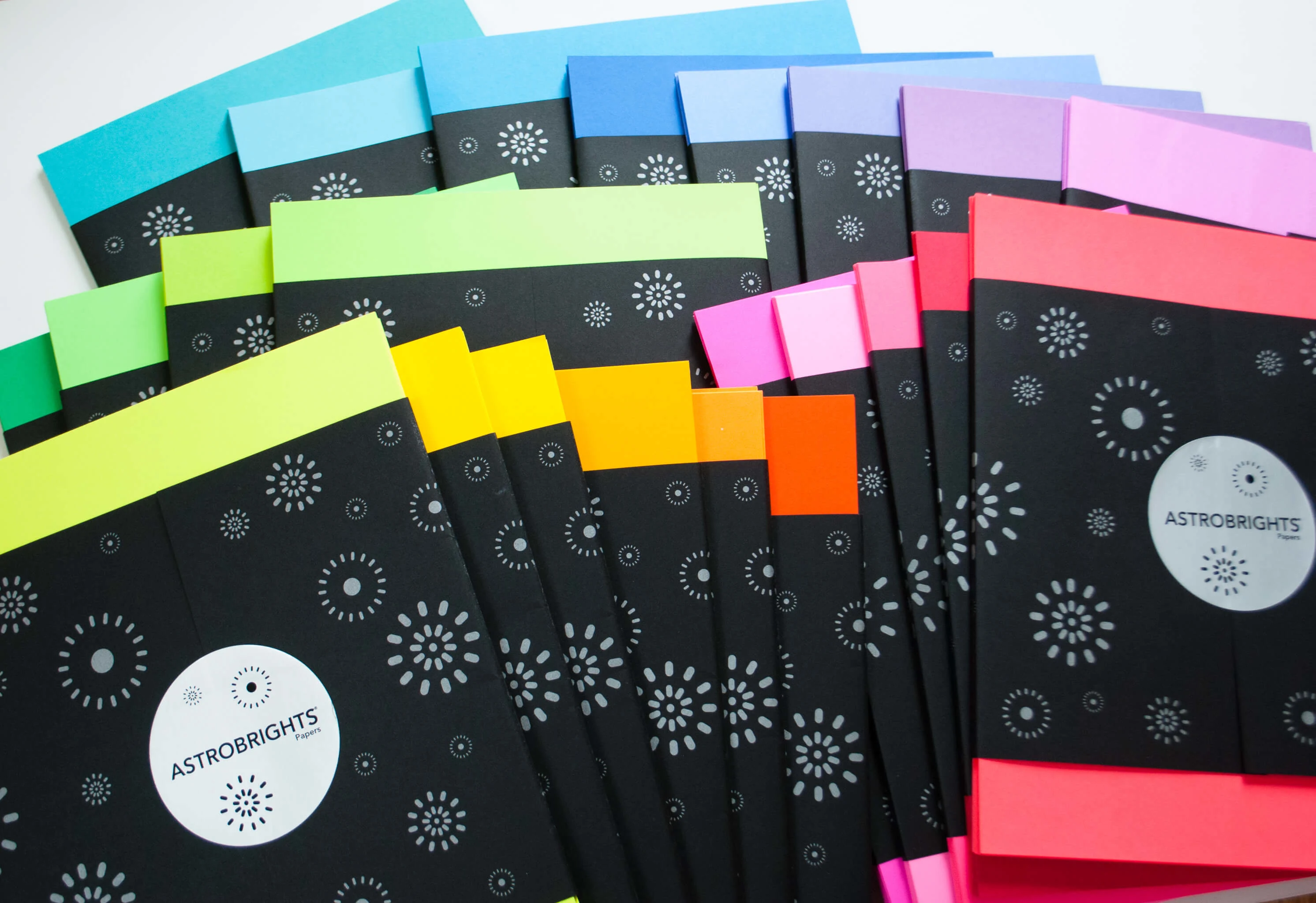 You can get your own pack of Astrobrights Papers here. Choose all 25 colors, or one of their many assortment packs, or a big pack of one color (includes affiliate links):
See my past color palettes to help inspire your own:
Check back next month to see the next set of color palettes for more inspiration on how to Colorize™ throughout the year.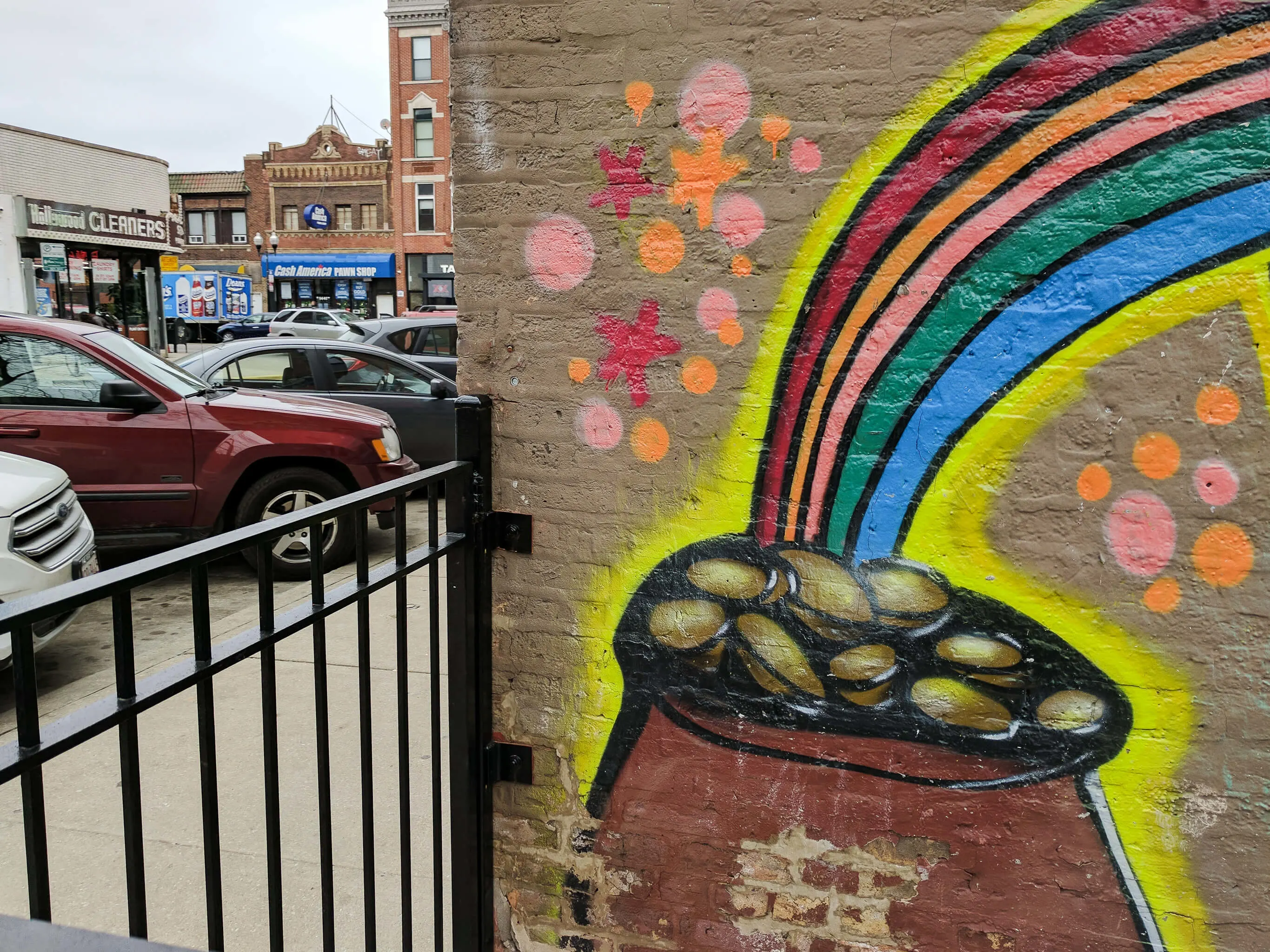 And be sure to tell me in the comments below: Have you seen an unexpected rainbow lately? Lucky you! 🌈
=====
Thanks to Astrobrights Papers for sponsoring this post and sending me their beautiful colorful paper. I only share brands that I really love and use myself like on these paper Father's Day tie bunting and napkin rings, how to make DIY paper Easter baskets, and paper heart bracelets for Valentine's Day.