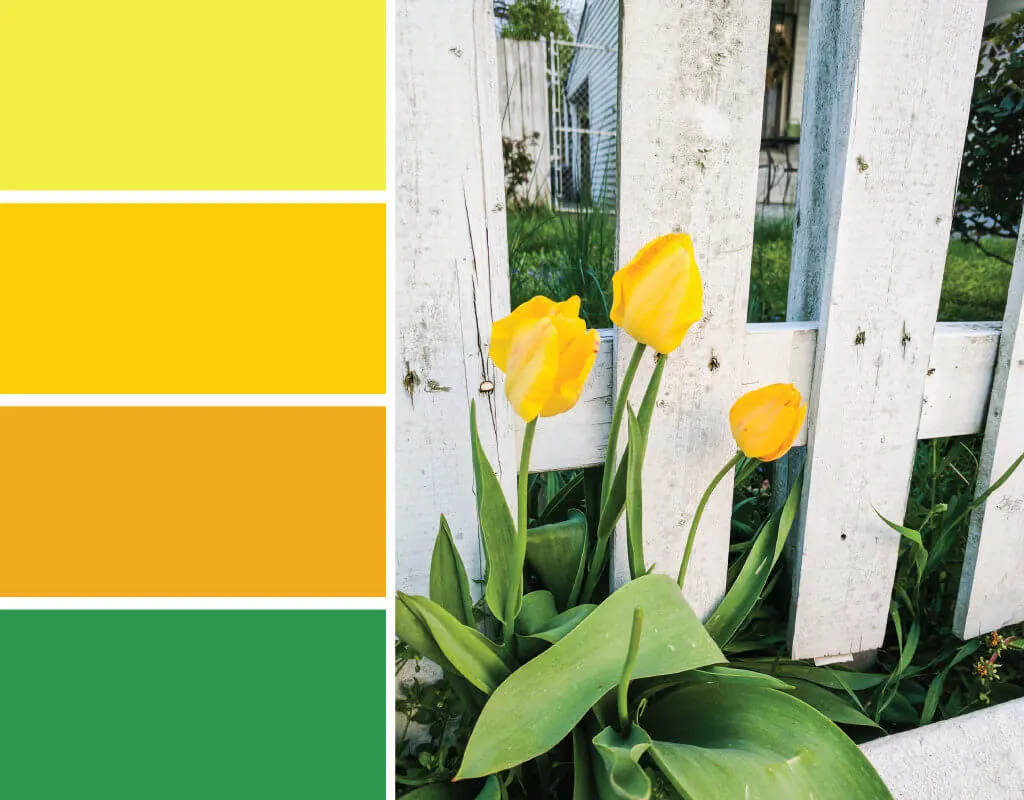 Yellow is my favorite color and this month's color palette inspiration is pretty heavy on the bright and golden. We just got back from our spring break in Louisville, KY where we toured a baseball bat factory, explored neighborhoods, ate the city's best chocolate chip cookies, and spied these beauties near a white picket fence in Germantown.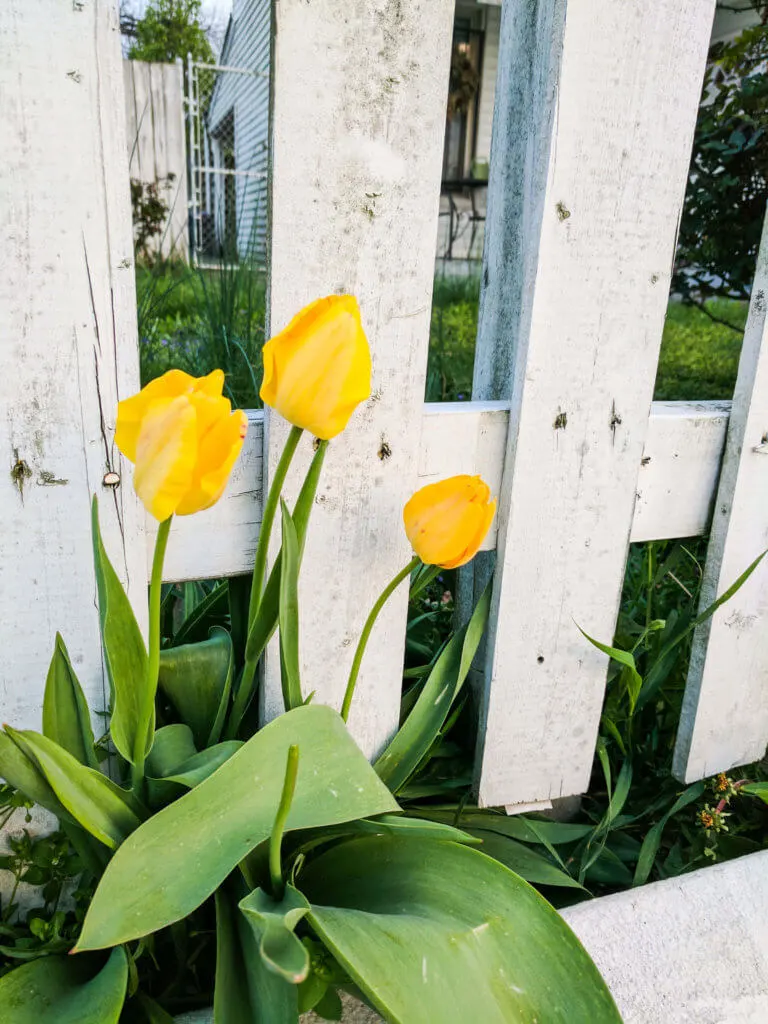 Pretty spring color palette inspired by tulips
My April color palette inspiration for you is Lift-Off Lemon™, Solar Yellow™, Galaxy Gold™ and Gamma Green™ from Astrobrights Papers. I love the idea of using three shades of a color plus one accent color. And three yellows is like three times the sunshine.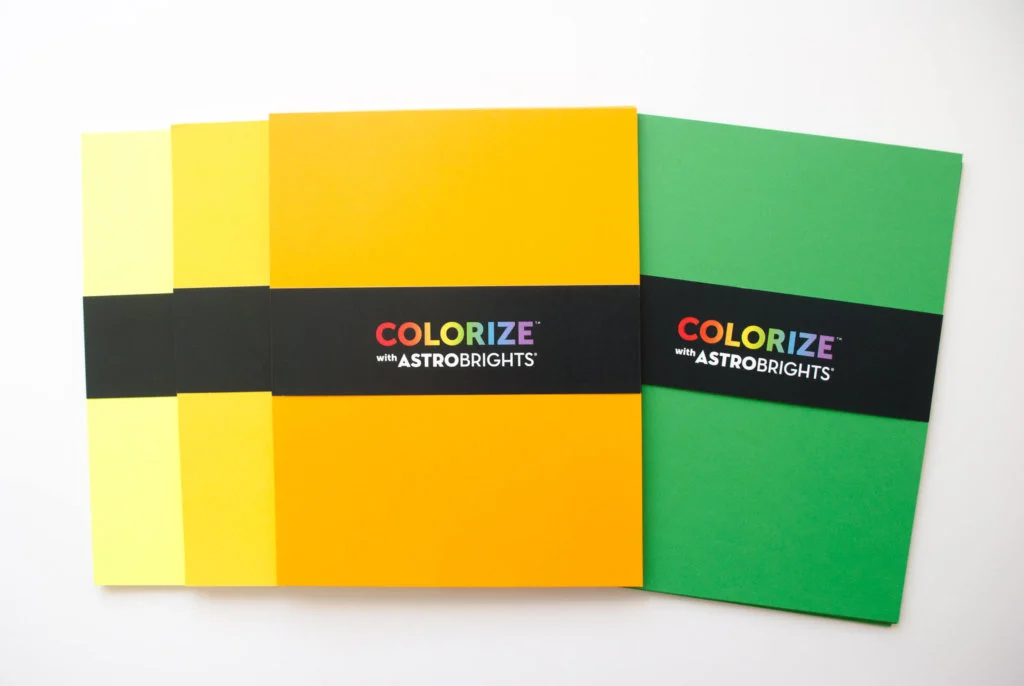 I'm making my mom's mother's day card using this color palette and a hexagon craft punch. What do you think so far?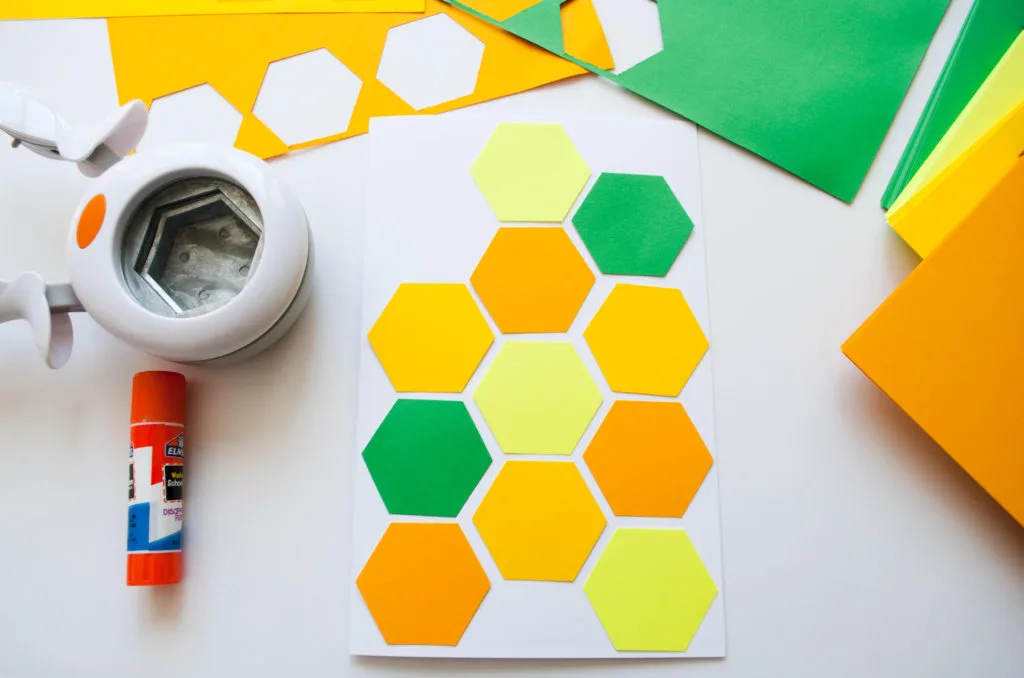 A classic yellow and green color palette for spring
Each month I share an original color palette using Astrobrights Papers who I'd like to thank for sponsoring these posts. All color palettes and opinions are mine. In the past I've been inspired by unexpected rainbows and Valentine heart cookies and lush green plants in Chicago's Garfield Park Observatory and German nutcrackers and Midwestern fall leaves and sugar skulls and baseball games and vintage quilts and an ocean of violets in bloom and lemonade and wild berries and beach toys.
The yellow tulips near a white picket fence were in an area of Louisville called Schnitzelburg. Aren't the colors in this sign great, too?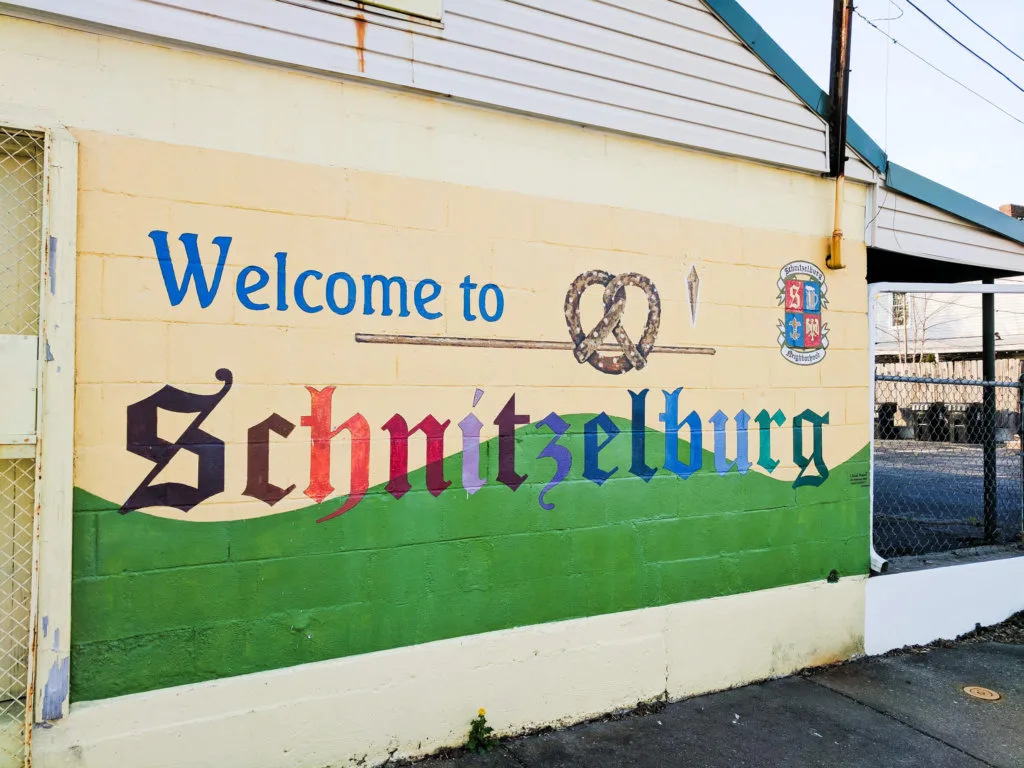 Yellow tulips inspired April's color palette with these Astrobrights Papers colors, from left to right below:
Lift-Off Lemon™
Solar Yellow™
Galaxy Gold™
Gamma Green™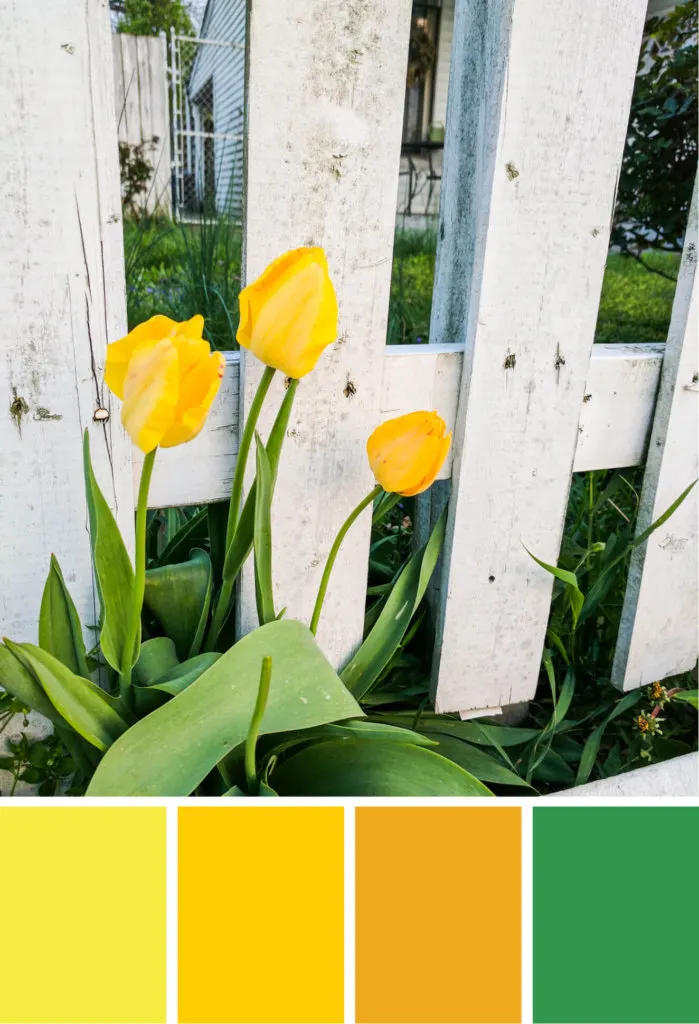 And these are just four of Astrobrights Papers 25 colors…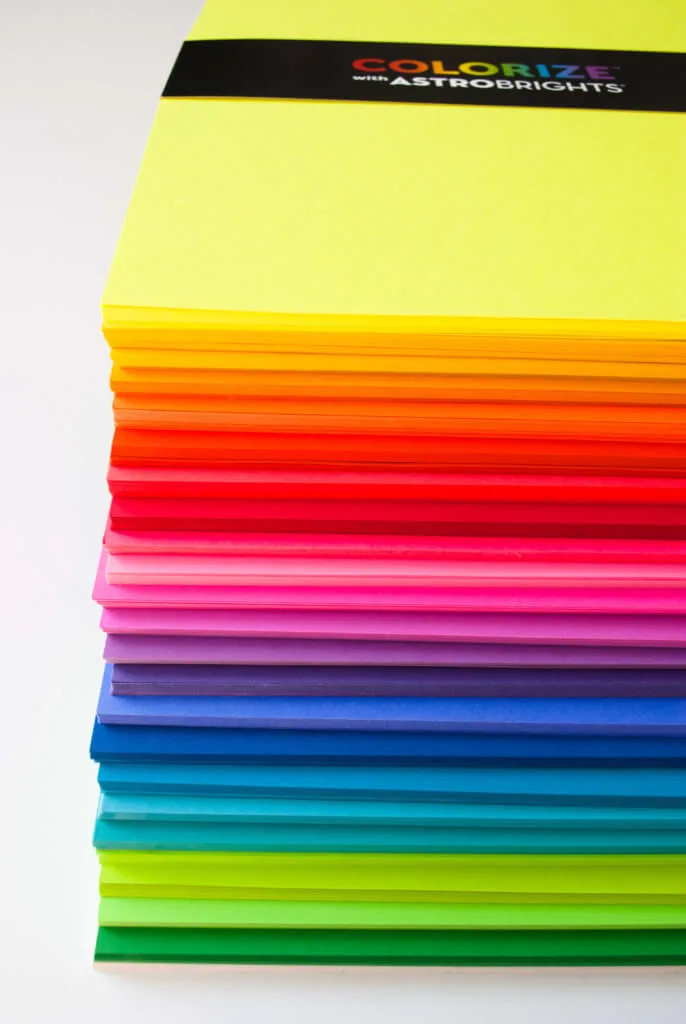 Astrobrights Papers is my favorite paper hands down. You can get your own pack of Astrobrights Papers here. Choose all 25 colors, or one of their many assortment packs, or a big pack of one color.
See my past color palettes to help inspire your own: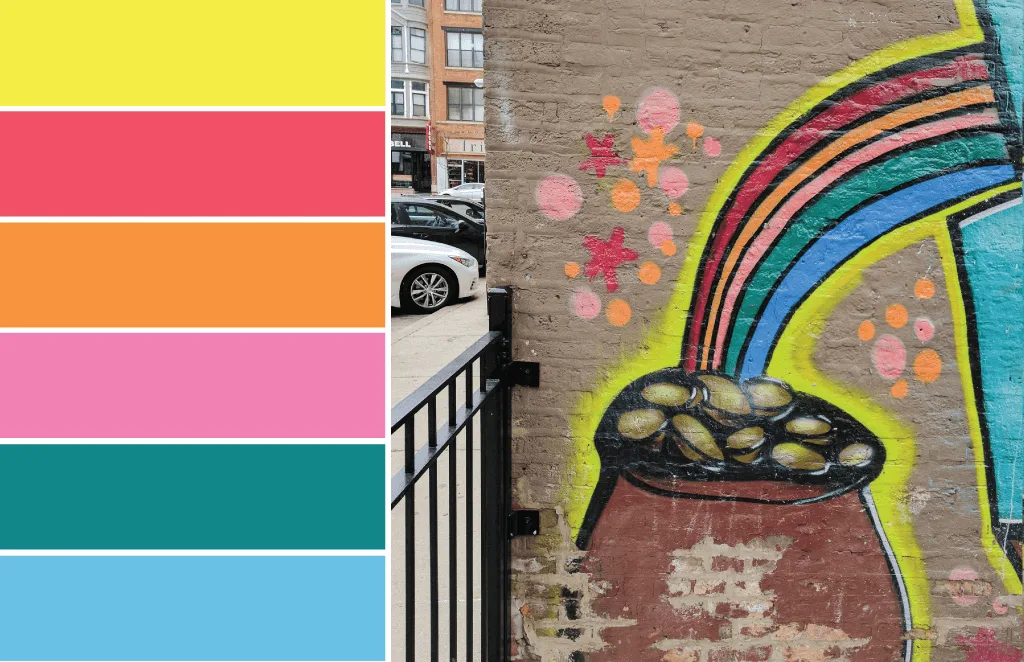 Check back next month to see the next set of color palettes for more inspiration on how to Colorize™ throughout the year.
And be sure to tell me in the comments below: What is your favorite tulip color?
=====
Thanks to Astrobrights Papers for sponsoring this post and sending me their beautiful colorful paper. I only share brands that I really love and use myself like on these paper Father's Day tie bunting and napkin rings, how to make DIY paper Easter baskets, and paper heart bracelets for Valentine's Day.