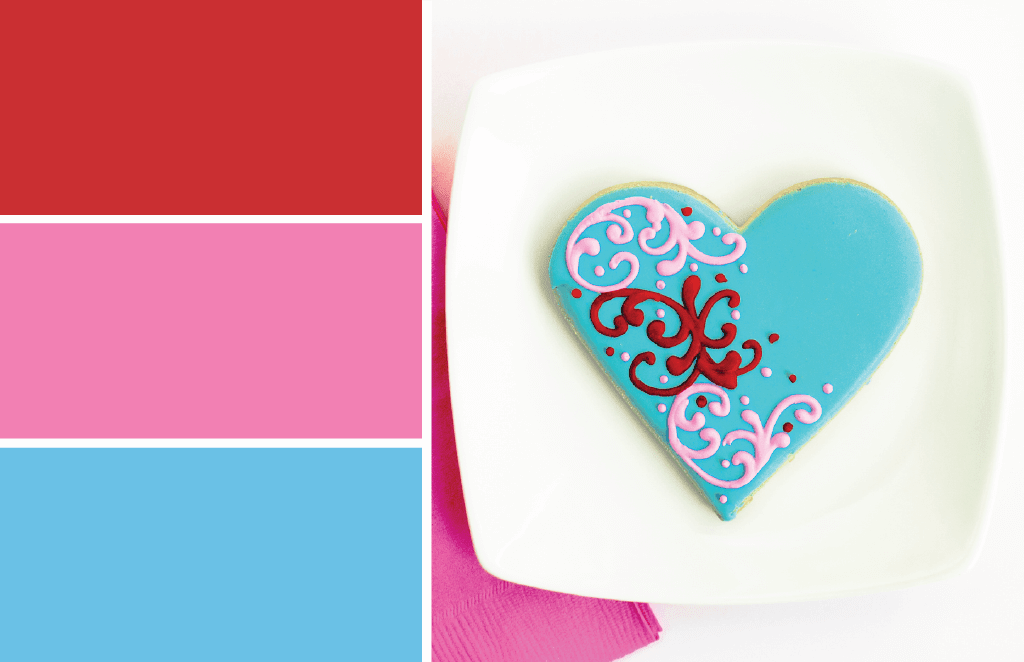 Hey friends, it's February! Let's talk about love. ❤️
A little love is just what the world needs right now. My February color palette inspiration for you is Re-Entry Red™, Pulsar Pink™ and Lunar Blue™ from Astrobrights Papers.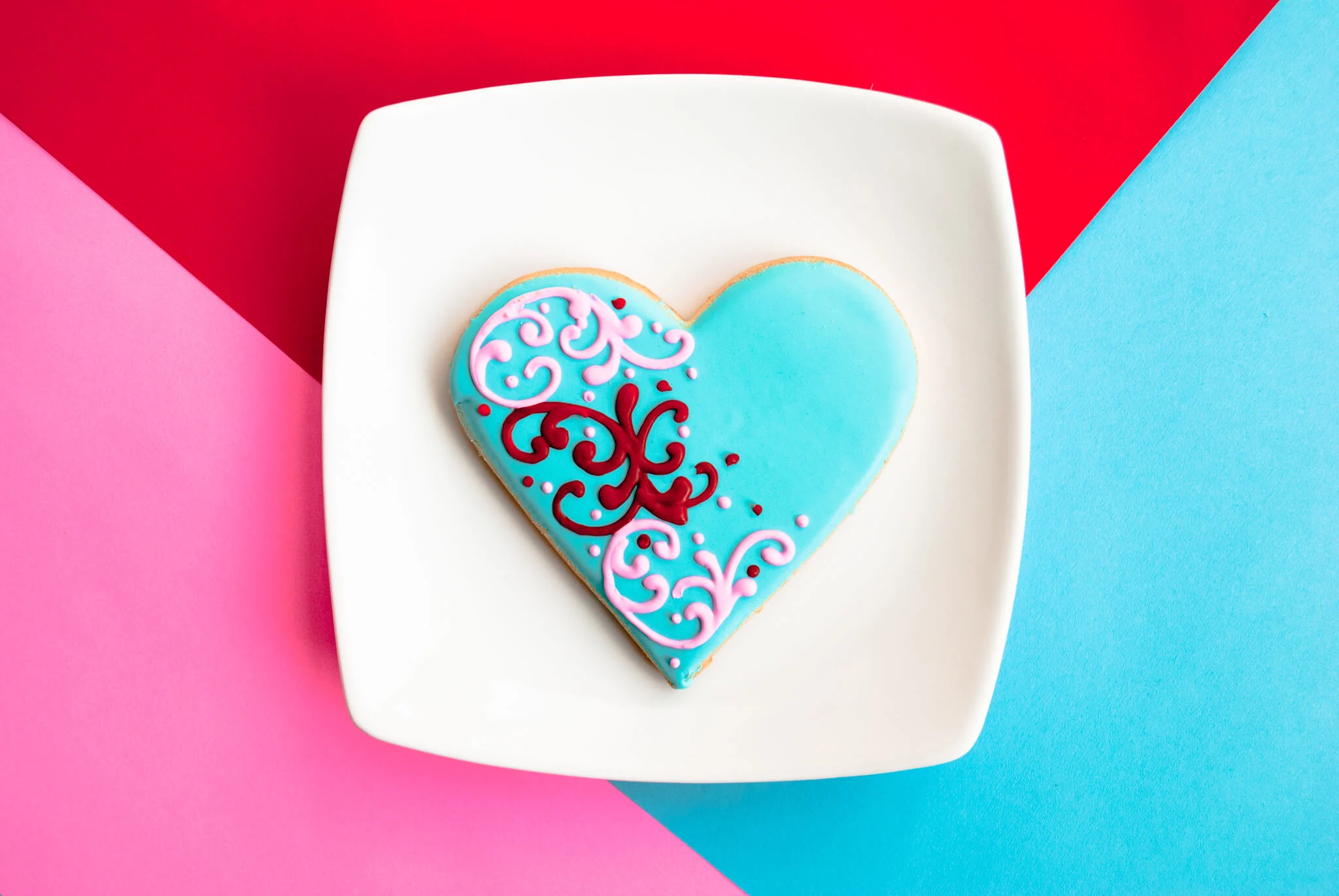 Red and pink colors are Valentine's Day staples. Yep, Valentine's Day totally owns red and pink. I think adding a splash of light blue really elevates the traditional pink and red Valentine's Day color palette so that it's modern, fresh and unexpected.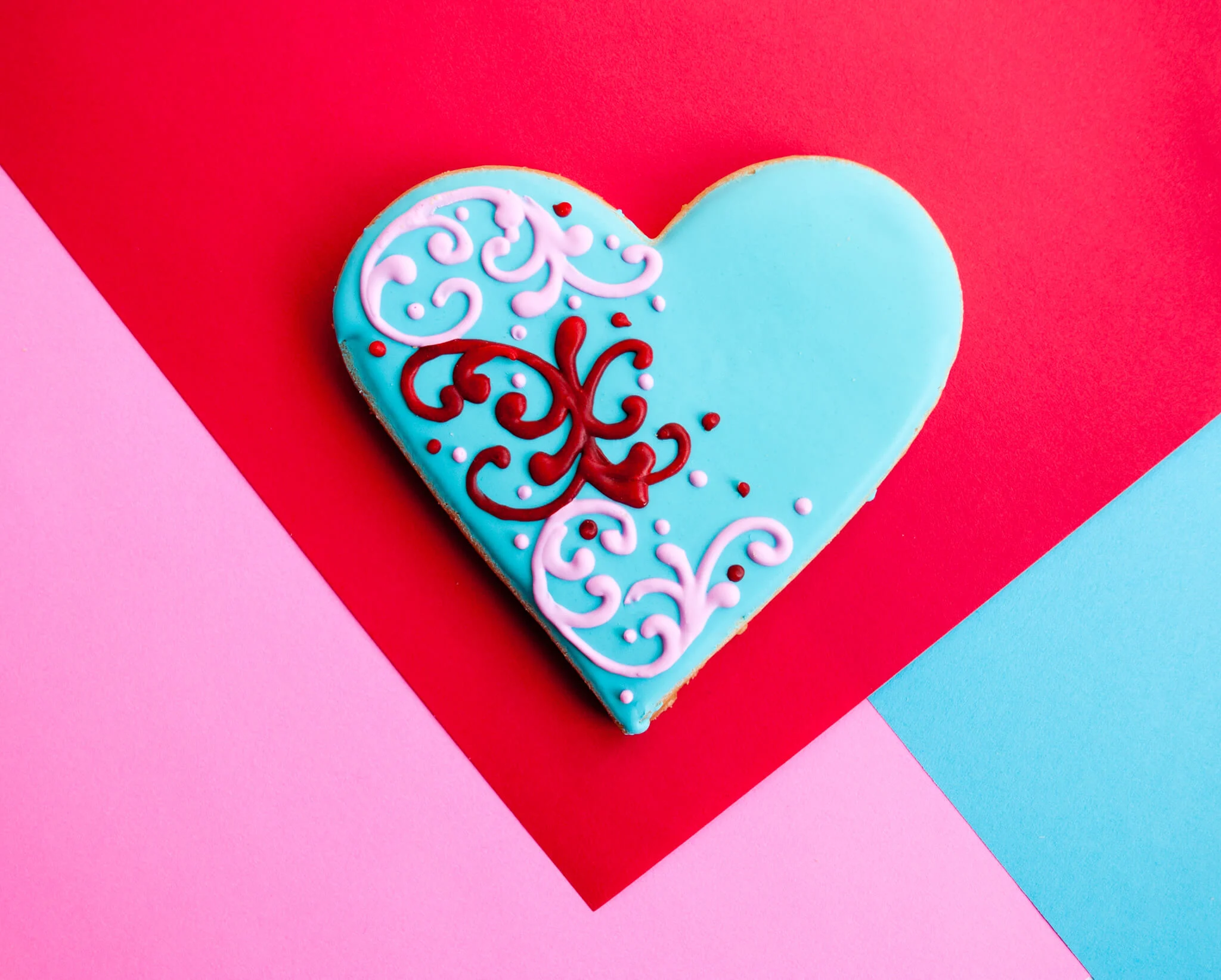 Each month I share an original color palette using Astrobrights Papers who I'd like to thank for sponsoring these posts. All color palettes and opinions are mine. In the past I've been inspired by the lush green plants in Chicago's Garfield Park Observatory, German nutcrackers and Midwestern fall leaves and sugar skulls and baseball games and vintage quilts and an ocean of violets in bloom and lemonade and wild berries and beach toys.
So did I make these cookies myself? Nope, this amateur baker knows when to outsource. 😆 I special ordered these red, pink and blue cookies from Alliance Bakery down the street. Alliance Bakery is probably best known for its wedding cakes and macarons but the kids and I love their decorated sugar cookies.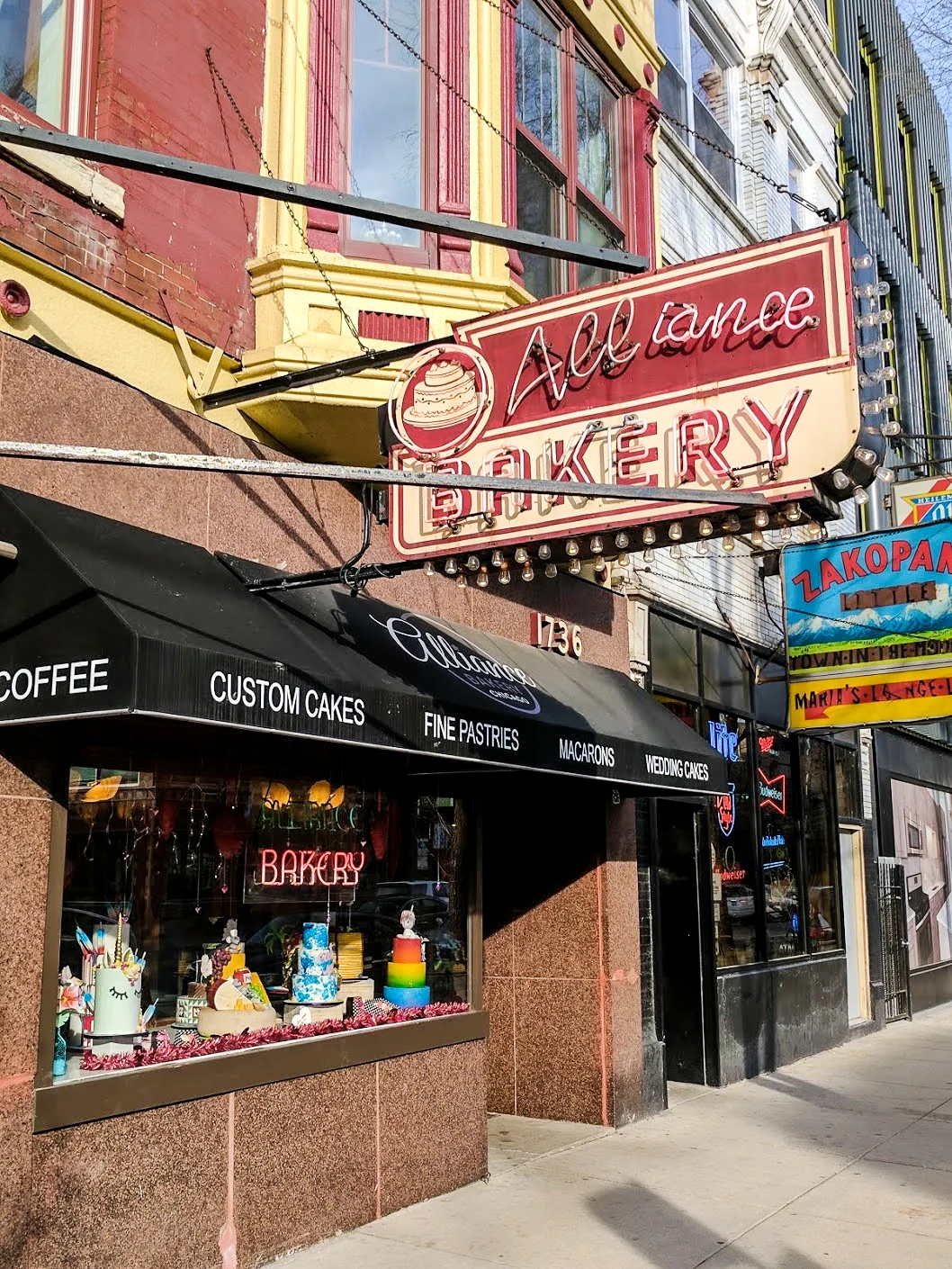 Last year Elise and I used Astrobrights Papers in reds and pinks to make these super cute paper heart bracelets that were also recently featured at Cool Mom Picks.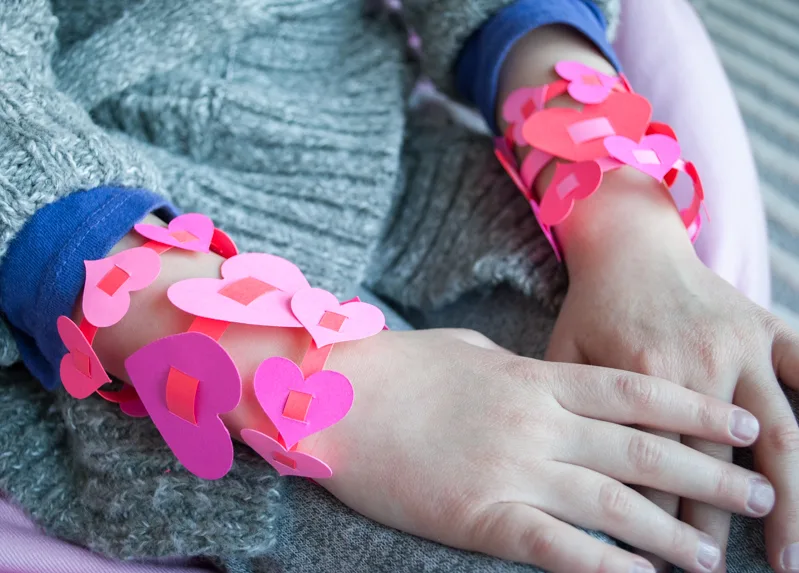 I think we'll make a new fresh batch of paper heart bracelets this week and add in a little bit of blue, what do you think?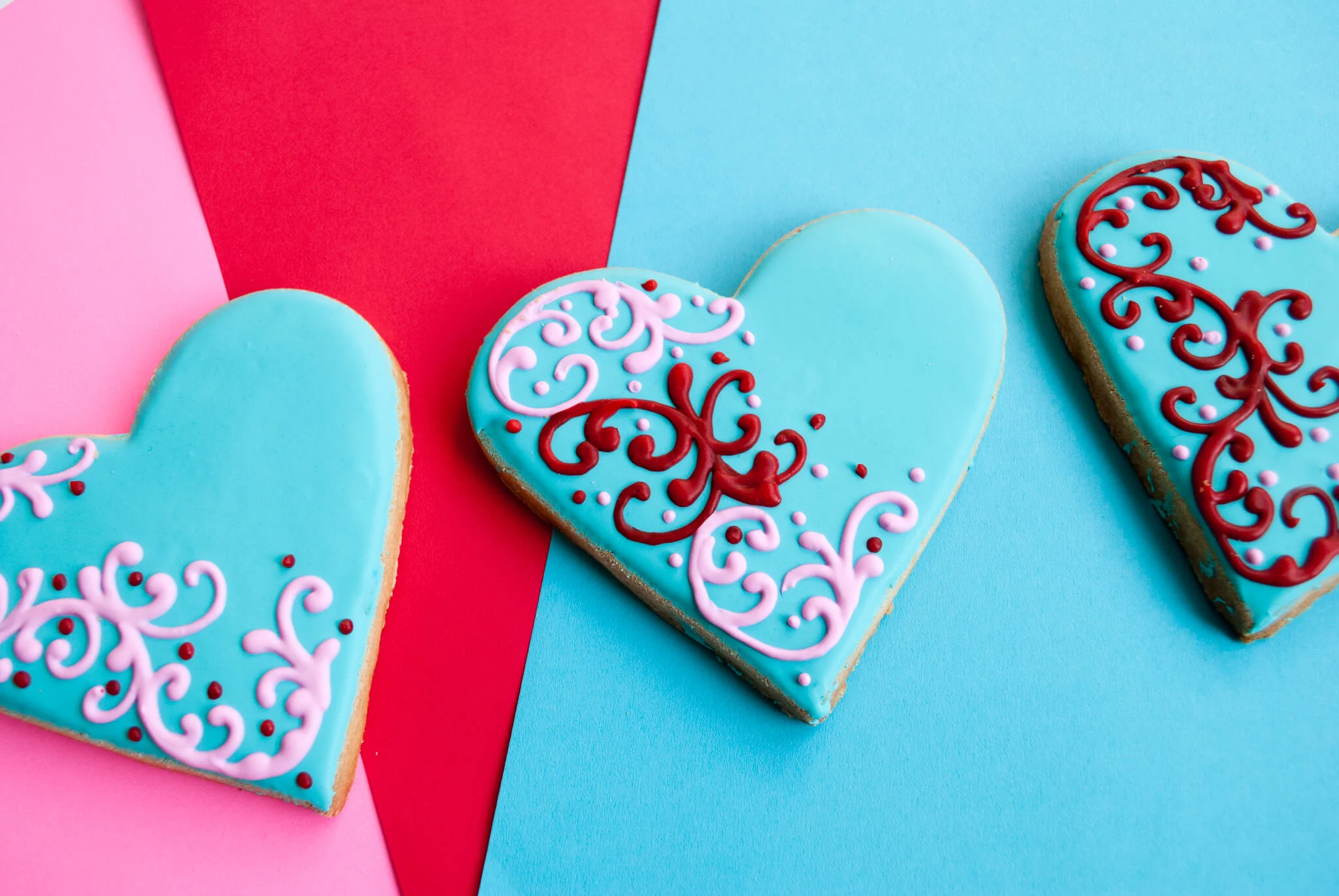 Heart sugar cookies for Valentine's Day inspired February's holiday color palette with these Astrobrights Papers colors, from left to right below:
Pulsar Pink™
Re-Entry Red™
Lunar Blue™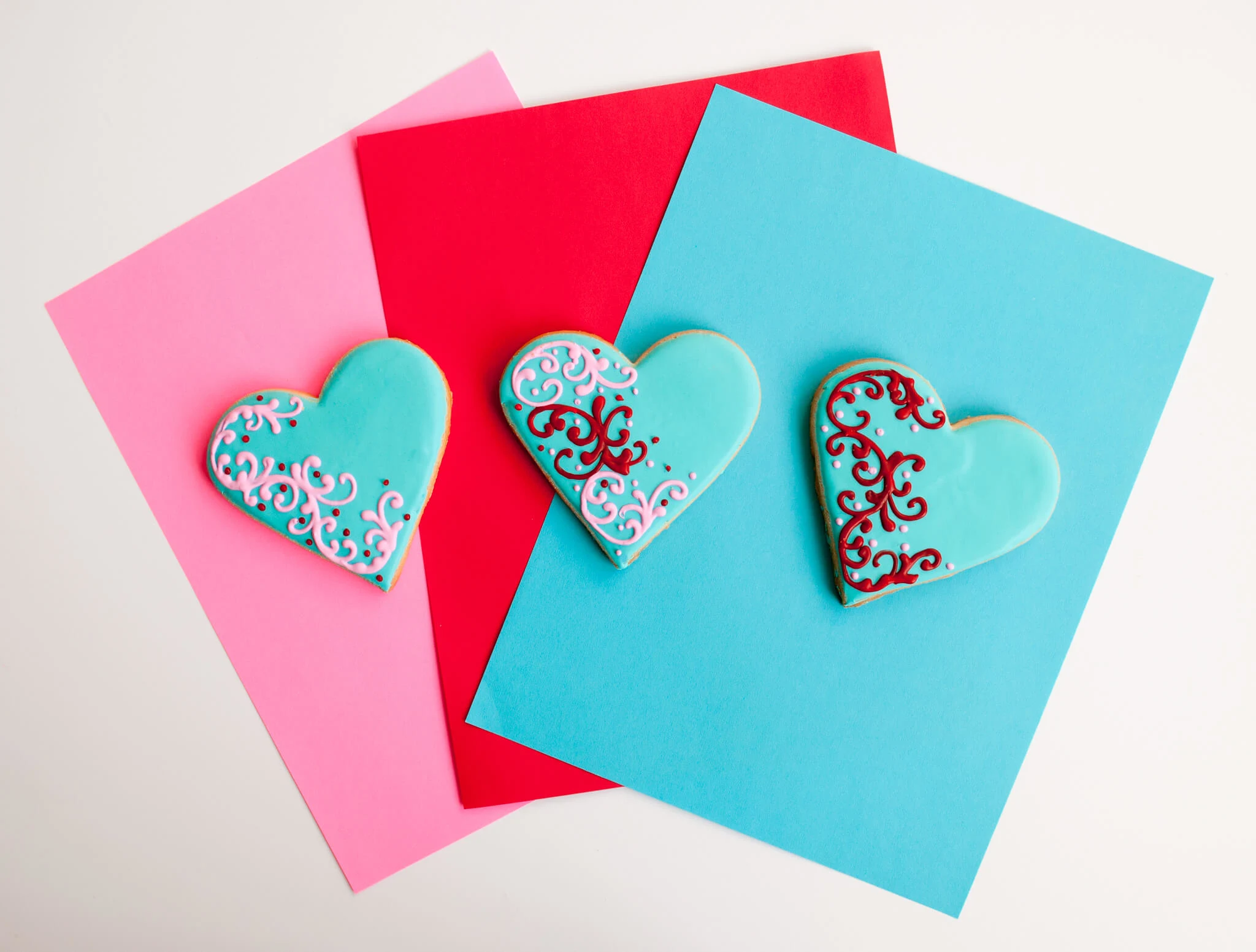 You can get your own pack of Astrobrights Papers here. Choose all 25 colors, or one of their many assortment packs, or a big pack of one color (includes affiliate links):
I'm looking for small, every day ways to share love with my family, school and community. I'd love to hear how you're sharing love this February. Tell me in the comments below.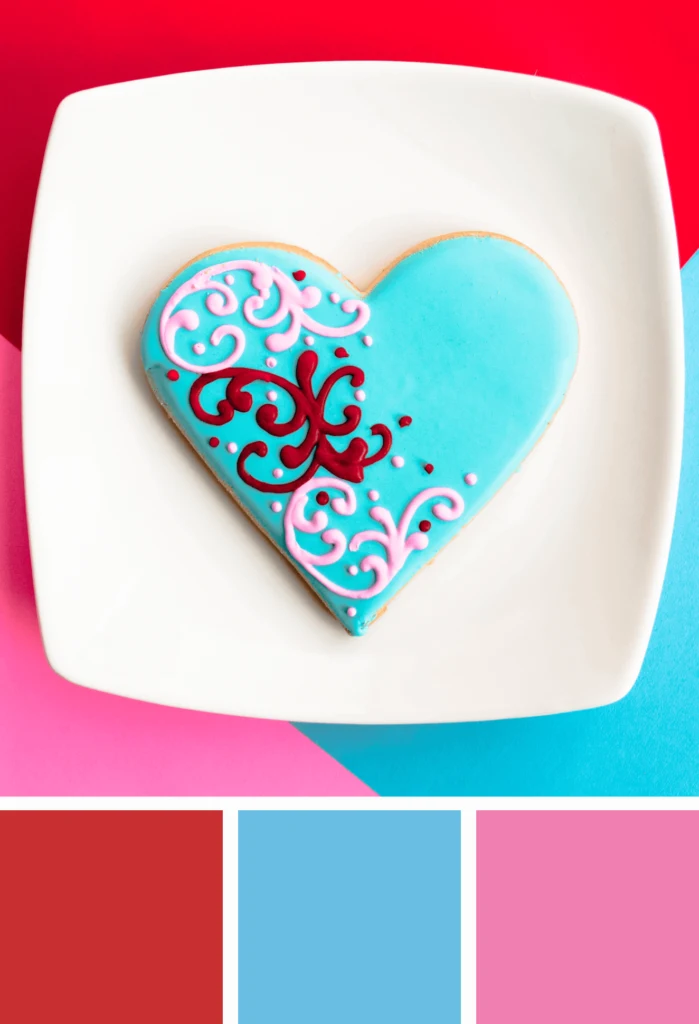 See my past color palettes to help inspire your own:
Check back next month to see the next set of color palettes for more inspiration on how to Colorize™ throughout the year.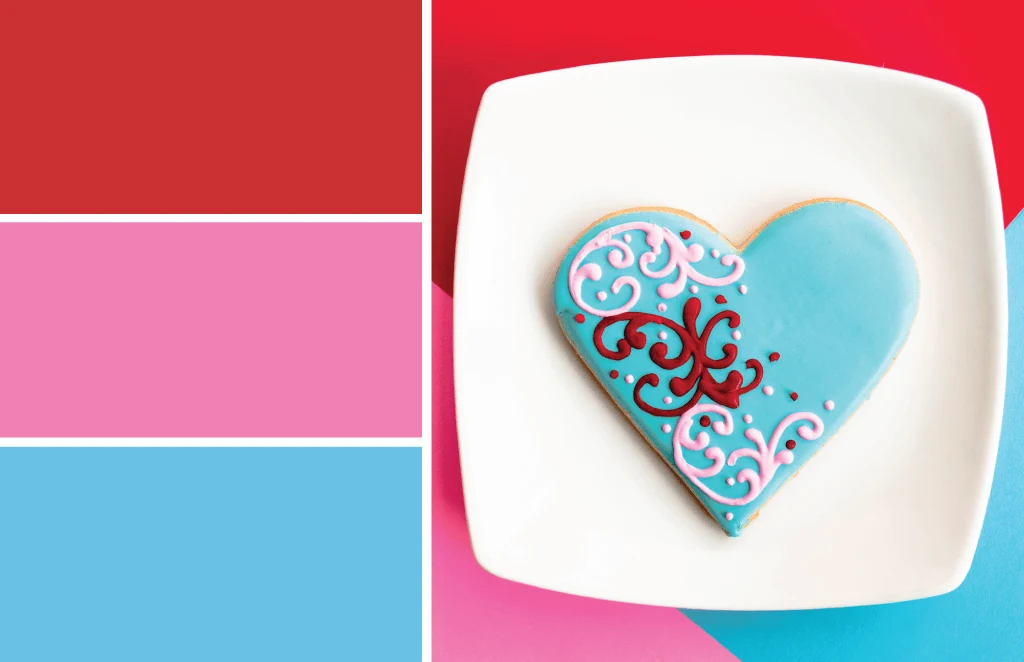 And be sure to tell me in the comments below: How are you sharing love with your family and community this month?
Thanks to Astrobrights Papers for sponsoring this post and sending me their beautiful colorful paper. I only share brands that I really love and use myself like on these paper Father's Day tie bunting and napkin rings, how to make DIY paper Easter baskets, and paper heart bracelets for Valentine's Day.