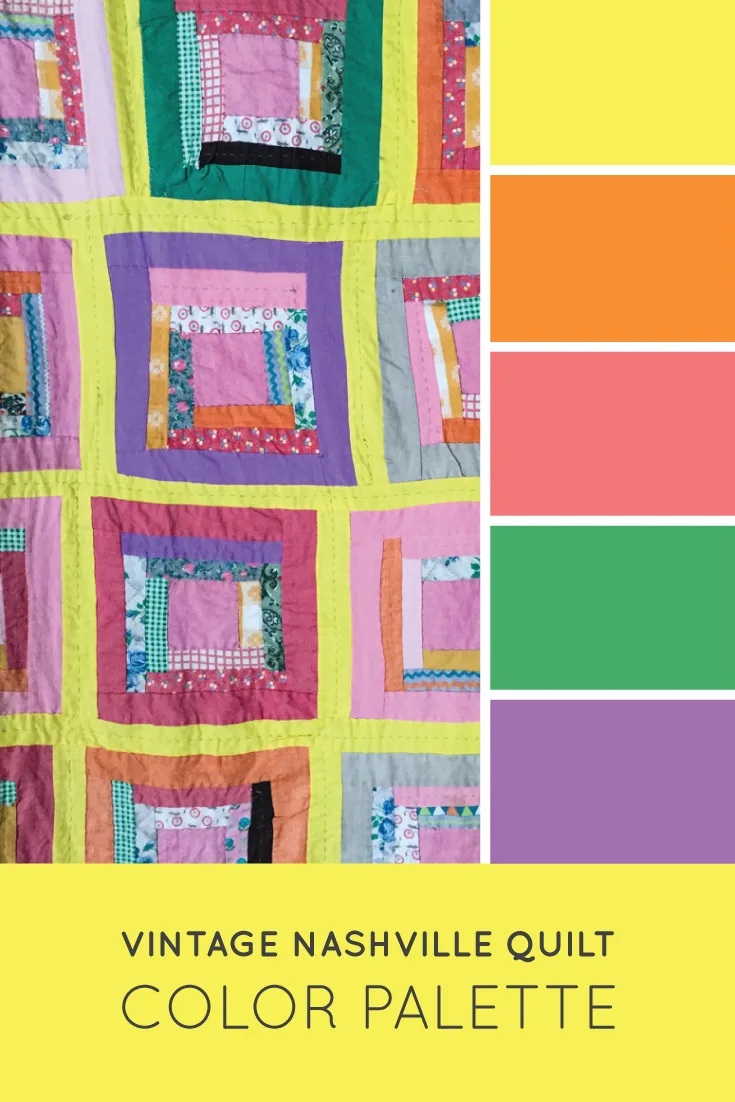 Today I'm introducing a new series called Color Inspiration. Each month I'll post seasonal color palettes that are inspired by everyday life yet anything but ordinary. Use these color palette inspirations for your paper crafts, scrapbooks, seasonal wreaths, handmade cards, weddings, birthday parties and more.
I'm excited about this new series because color combinations can intimidate me. Sometimes I fall back on tried-and-true color palette combinations or choose a monotone color palette which is OK but limited. Let's turn over a new leaf together and start having more fun with color!
These colorful posts are sponsored by ASTROBRIGHTS® PAPERS and all color palettes and opinions are mine. You know from my posts on how to make DIY paper Easter baskets, paper Father's Day tie bunting and napkin rings, and paper heart bracelets for Valentine's Day that I love the vibrant ASTROBRIGHTS® PAPERS so I'm pleased to partner with them to bring you new ways to colorize your crafting. I mean, check out their range of vibrant colors!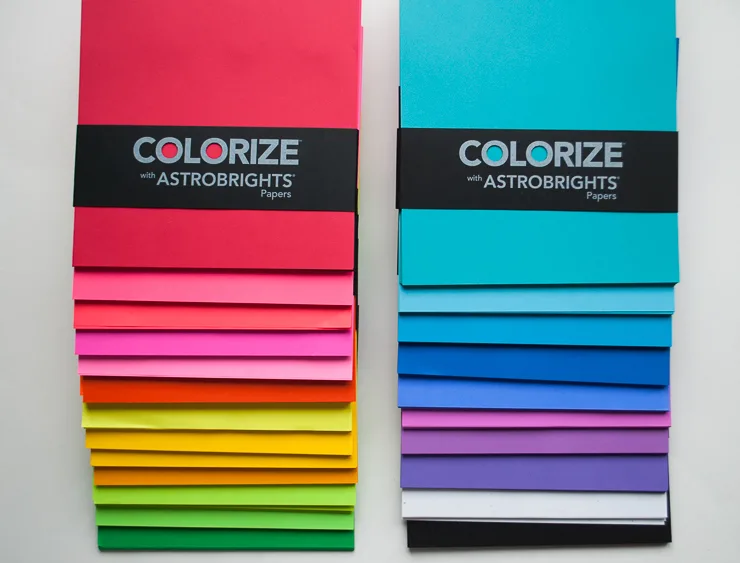 Let's start colorizing our spring palette. Here's an easy trick for getting inspired with color: find something that you love in real life and choose colors directly from it. We just got back from a spring break trip to Nashville and between trying the hot chicken and exploring the city we stayed at a Nashville airbnb with a huge vintage quilt hanging on the master bedroom wall: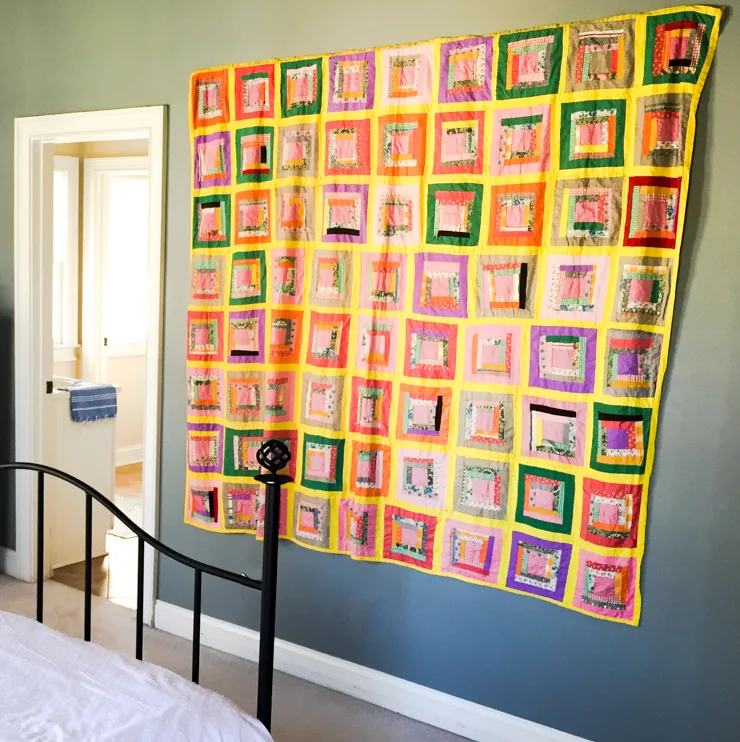 Wowzers! I mean, it's a little crazy but in the best way. Here's a closer look at the individual quilt blocks: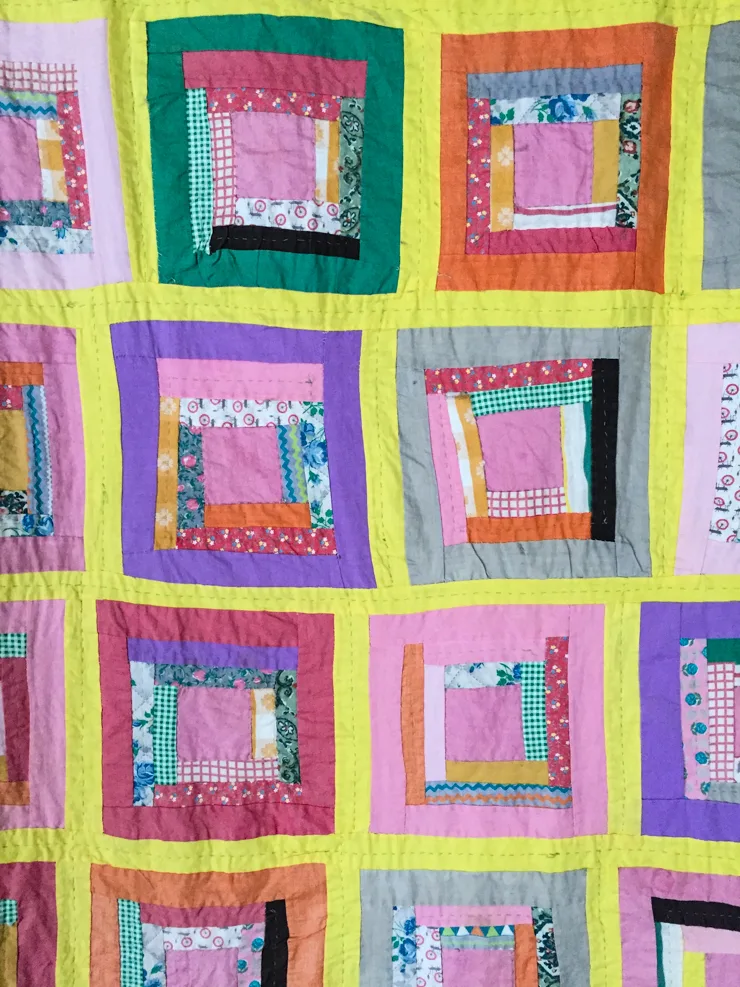 This vintage quilt reminded me of spring with its greens, purples, yellows, oranges, pinks and hints of blues. I mean, this is a hand sewn quilt with tiny stitches, no machine quilting here. Don't you just want to know the story of who made it?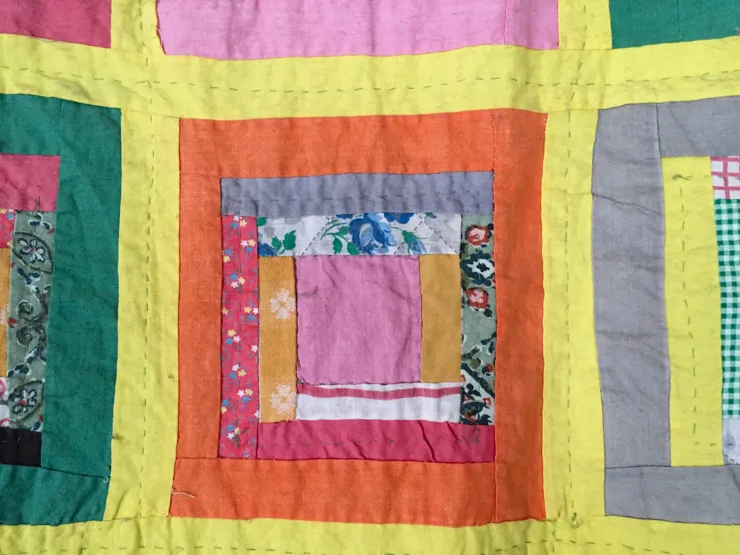 The individual quilt blocks inspired my April color palette for you with these ASTROBRIGHTS® colors, from left to right:
Gravity Grape™
Gamma Green™
Rocket Red™
Cosmic Orange™
Lift-Off Lemon™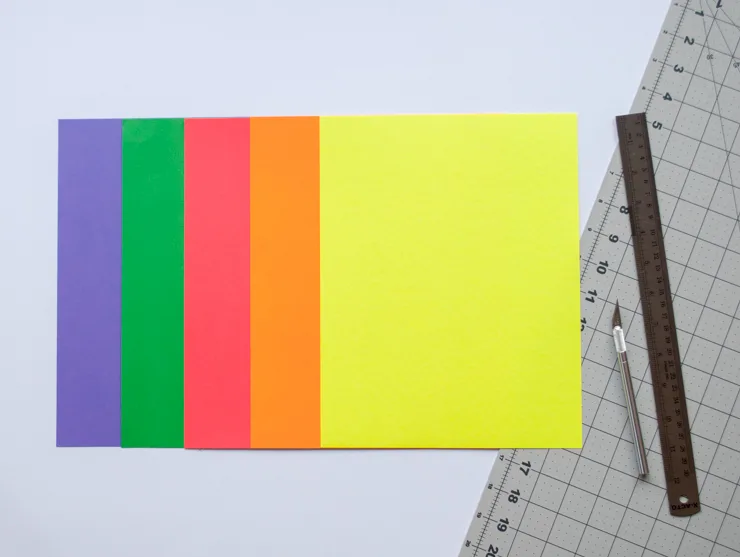 What do you think? I plan to cheer up our front door with a DIY paper wreath. I'm going to take a cue from the quilt by focusing on Lift-Off Lemon™ as the primary color with accents of Gravity Grape™, Gamma Green™, Rocket Red™ and Cosmic Orange™.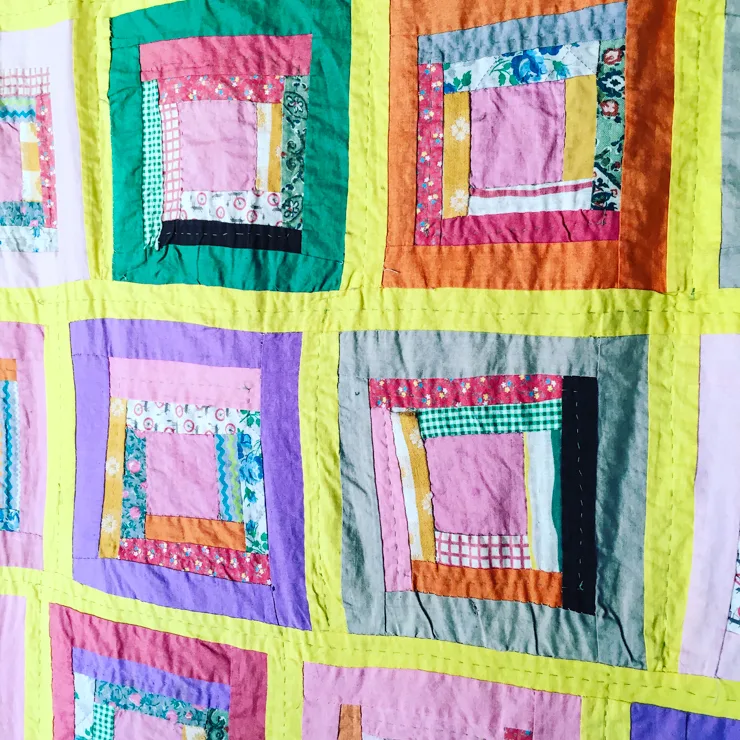 Check back next month to see the next set of color palettes for more inspiration on how to Colorize™ throughout the year.
And be sure to tell me in the comments below: what will you make using this color palette inspired by a vintage Nashville quilt?
—
Like it? Share it!
The nicest way to say you like it is to pin it on pinterest, post a comment, follow Merriment Design on Facebook, twitter, pinterest, Google+, instagram or sign up for monthly emails. Enjoy! 🙂
Copyright stuff: You're more than welcome to use this free project and tutorial for personal use. Contact me for commercial use and etsy sales.