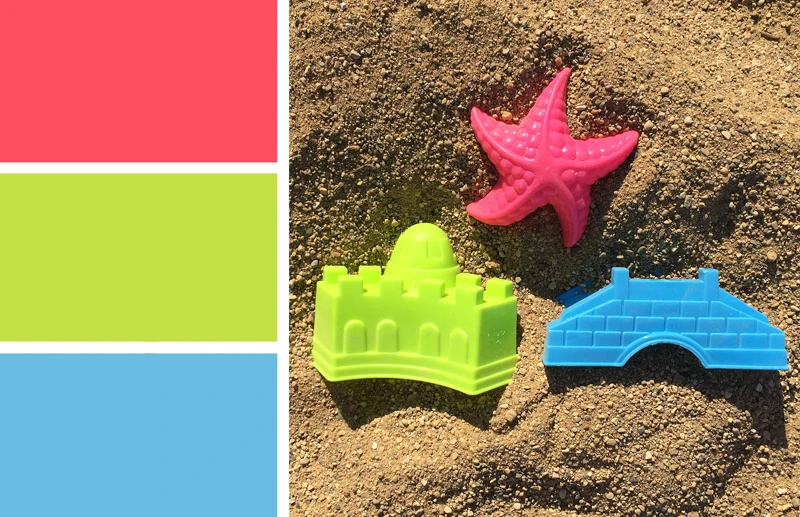 How's your summer been? It's mid-August here in Chicago and hot and humid like it's supposed to be. Lately we've been spending a lot of time at the beach.
Did you know that Chicago has a ton of beaches? Winter here is brutal but summer in Chicago is pretty amazing. Lake Michigan feels like an ocean and there are oodles of beaches dotted up and down the shoreline, each with its own distinct personality.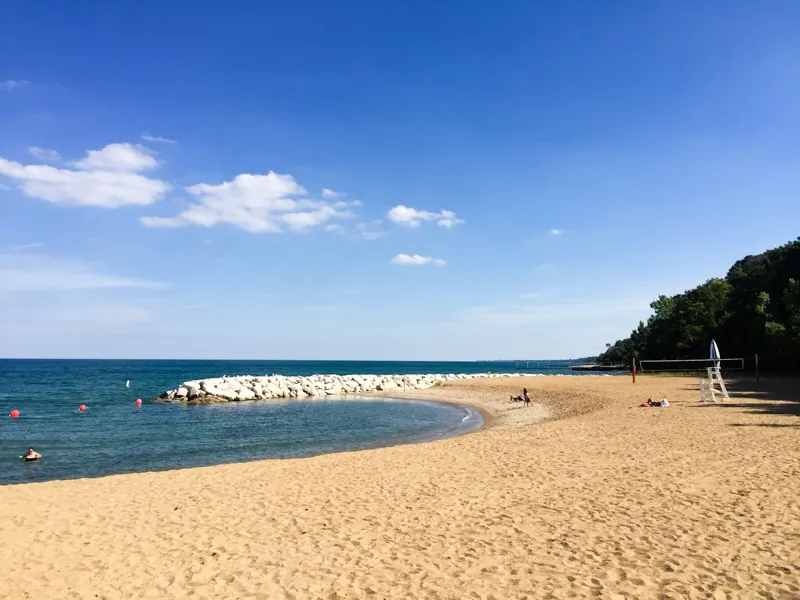 Thanks to ASTROBRIGHTS® Papers for sponsoring this month's post sharing August color palette inspiration for your paper crafts, scrapbooks, seasonal wreaths, handmade cards, weddings colors, birthday parties and more. Last month I showed you a wild berry picking color palette of blues, reds and blacks, in June we had cheery school's out summer palette of yellow and red, in May we looked at an ocean of violets in bloom purple and green palette and April featured a cheery spring color palette inspired by a Nashville quilt.
This month's palette inspiration is all about the beach. There's nothing like long summer days with sand and water.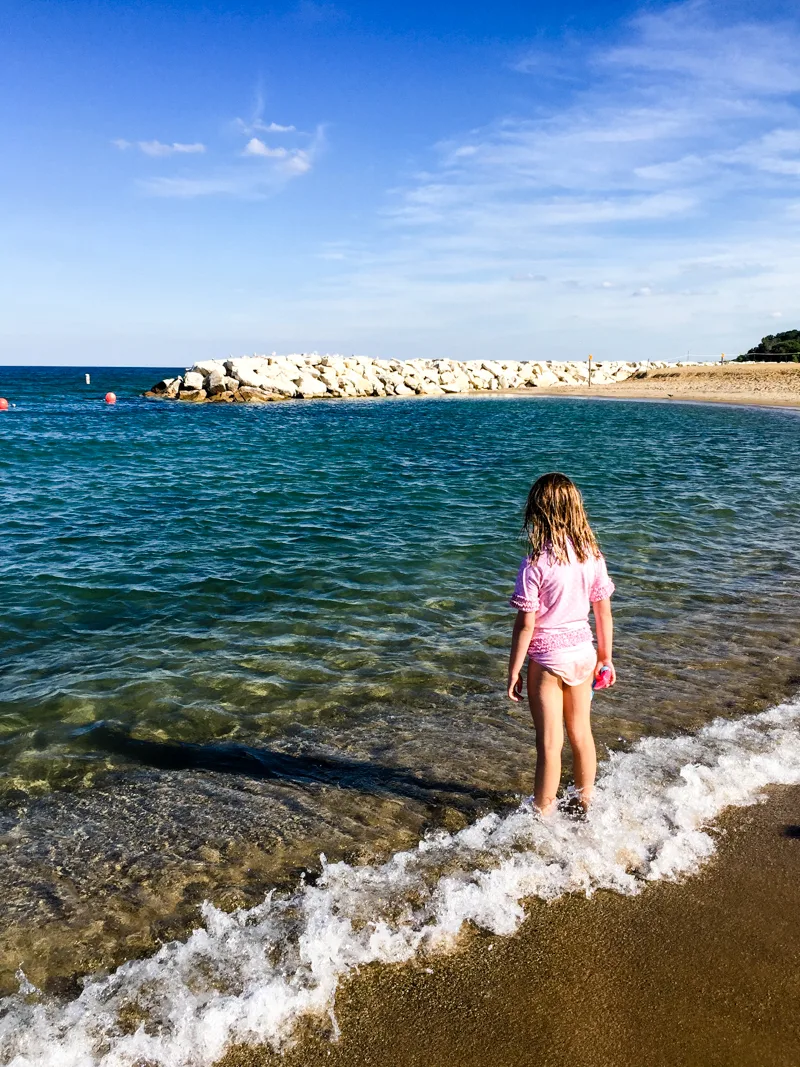 August's color palette inspiration is Vulcan Green™, Plasma Pink™ and Lunar Blue™ from ASTROBRIGHTS® Papers. Don't they scream August?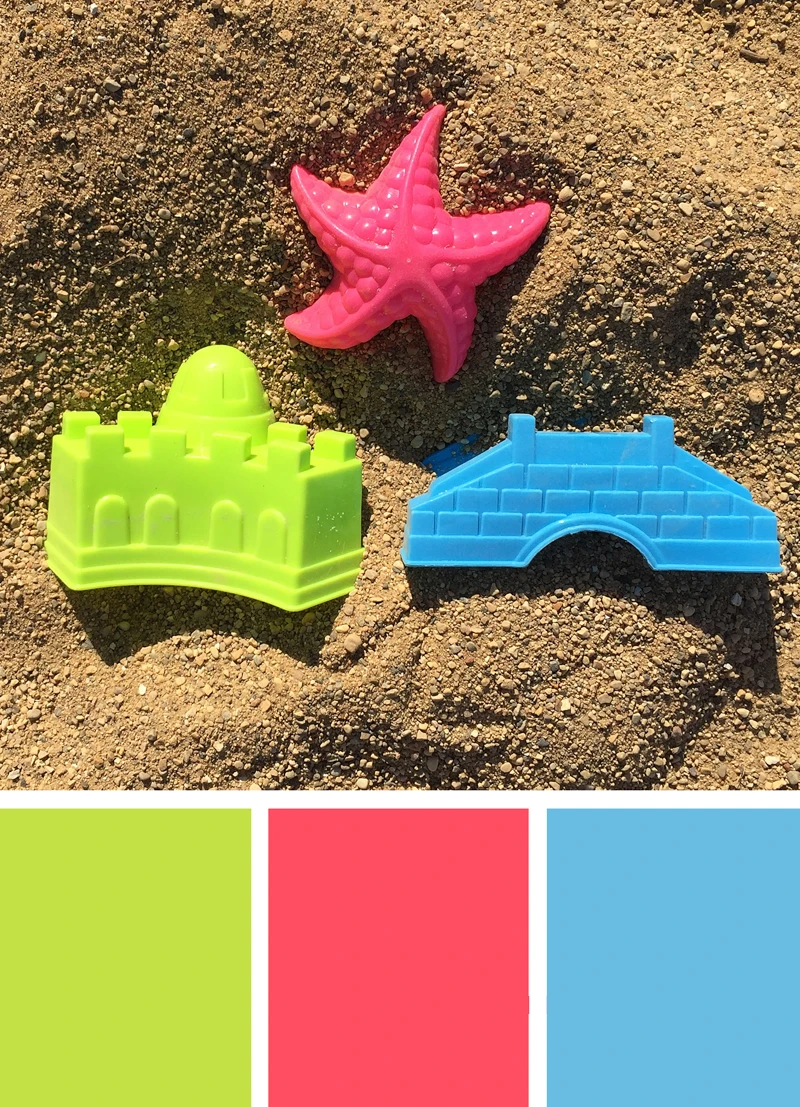 These colorful posts are sponsored by ASTROBRIGHTS® and all color palettes and opinions are mine. Thanks for supporting the brands that support Merriment Design. I only share brands that I really love and use myself like on these paper Father's Day tie bunting and napkin rings, how to make DIY paper Easter baskets, and paper heart bracelets for Valentine's Day.
So about this color palette: while watching the kids play on the beach I noticed that the bright and bold colors of their sand toys were amazing. I borrowed a couple to make this month's palette inspiration for you.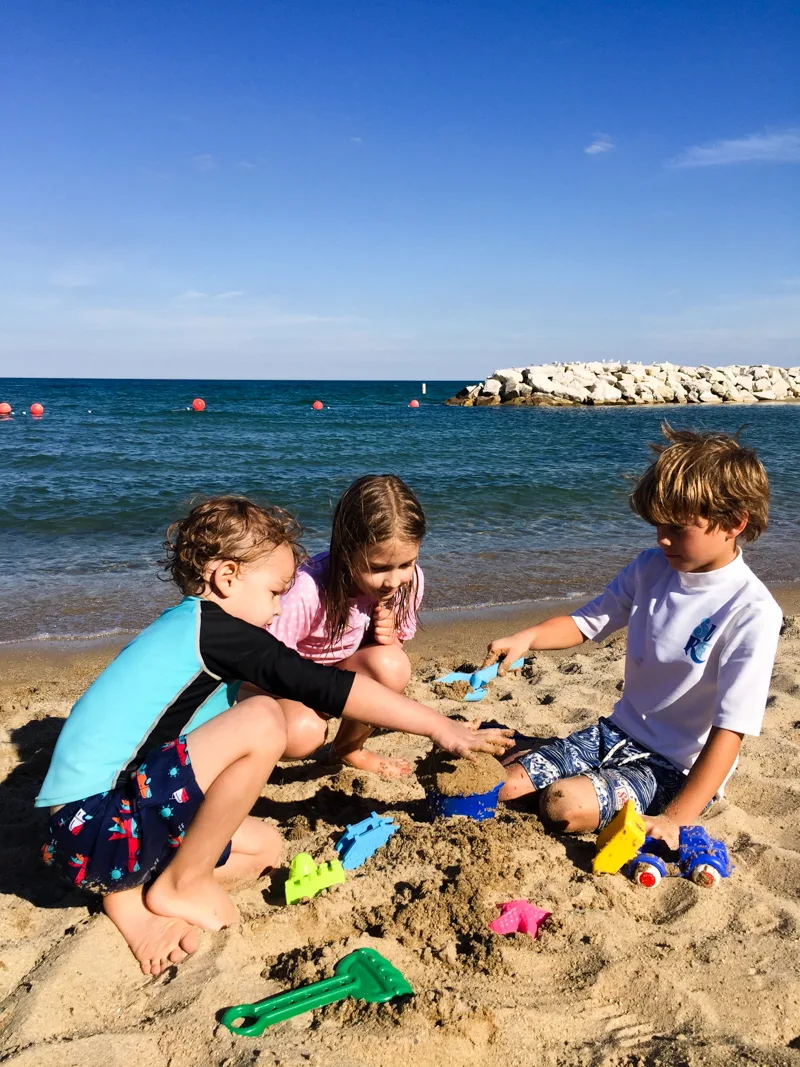 We have just a couple more weeks of beach days left. School starts after Labor Day; Chicago does it old school that way. Personally, I totally love that school starts after Labor Day rather than in August. I like having every single August day free for exploring, making and playing. This week alone we've been to three Chicago beaches…
To North Avenue Beach to see the annual Chicago Air and Water Show…
To Foster Beach, the most shallow and kid-friendly beach in town…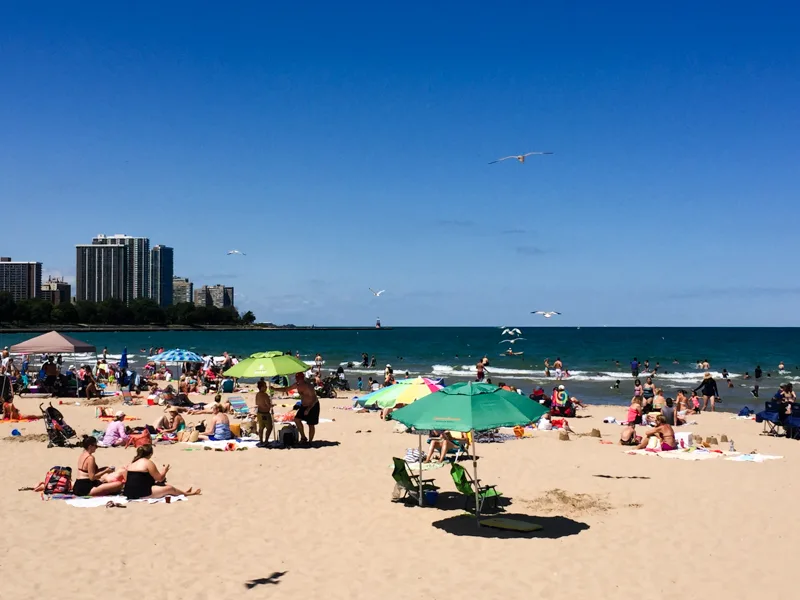 And to Rosewood Beach on the North Shore, private, clean, and quiet in the late afternoon…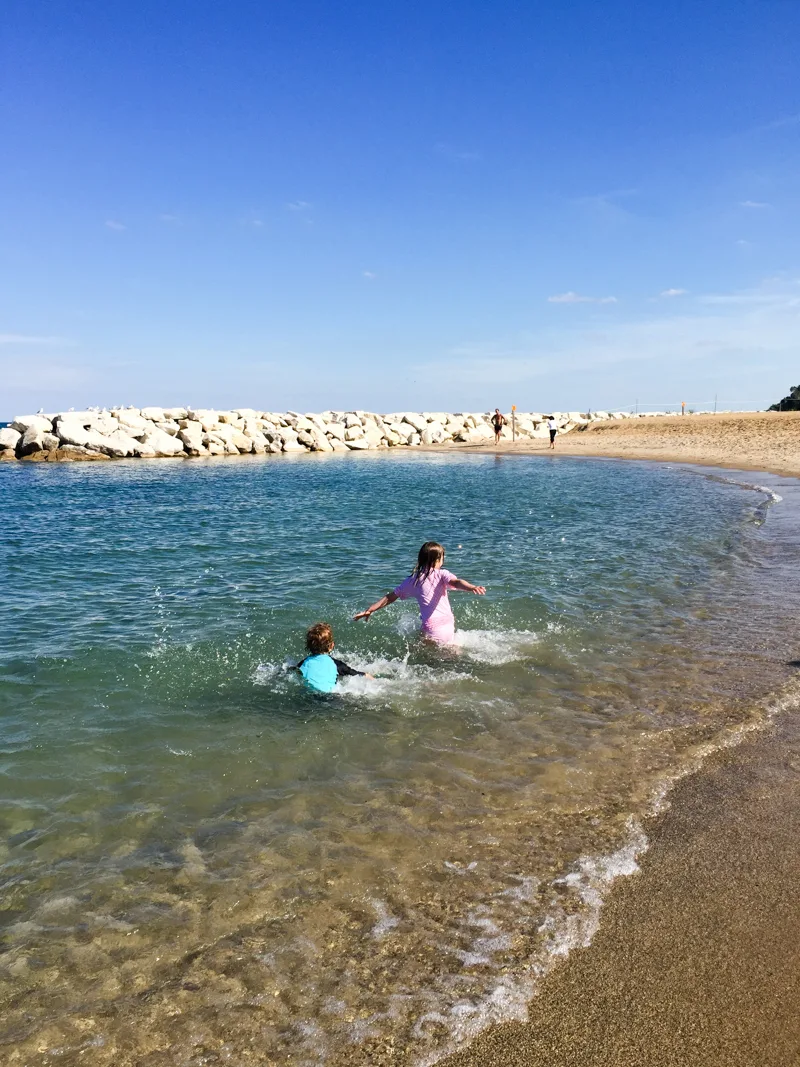 August days on Chicago beaches inspired this month's color palette with these ASTROBRIGHTS® colors, from left to right below:
Vulcan Green™
Plasma Pink™
Lunar Blue™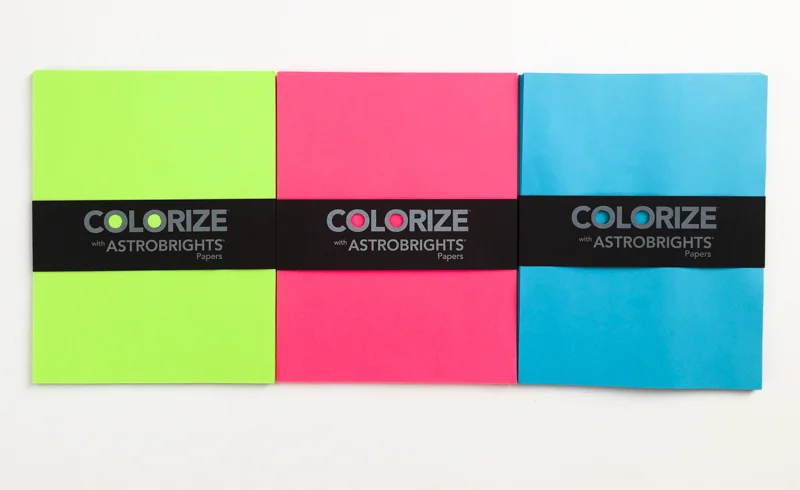 Check back next month to see the next set of color palettes for more inspiration on how to Colorize™ throughout the year.
And be sure to tell me in the comments below: Where is your favorite beach?