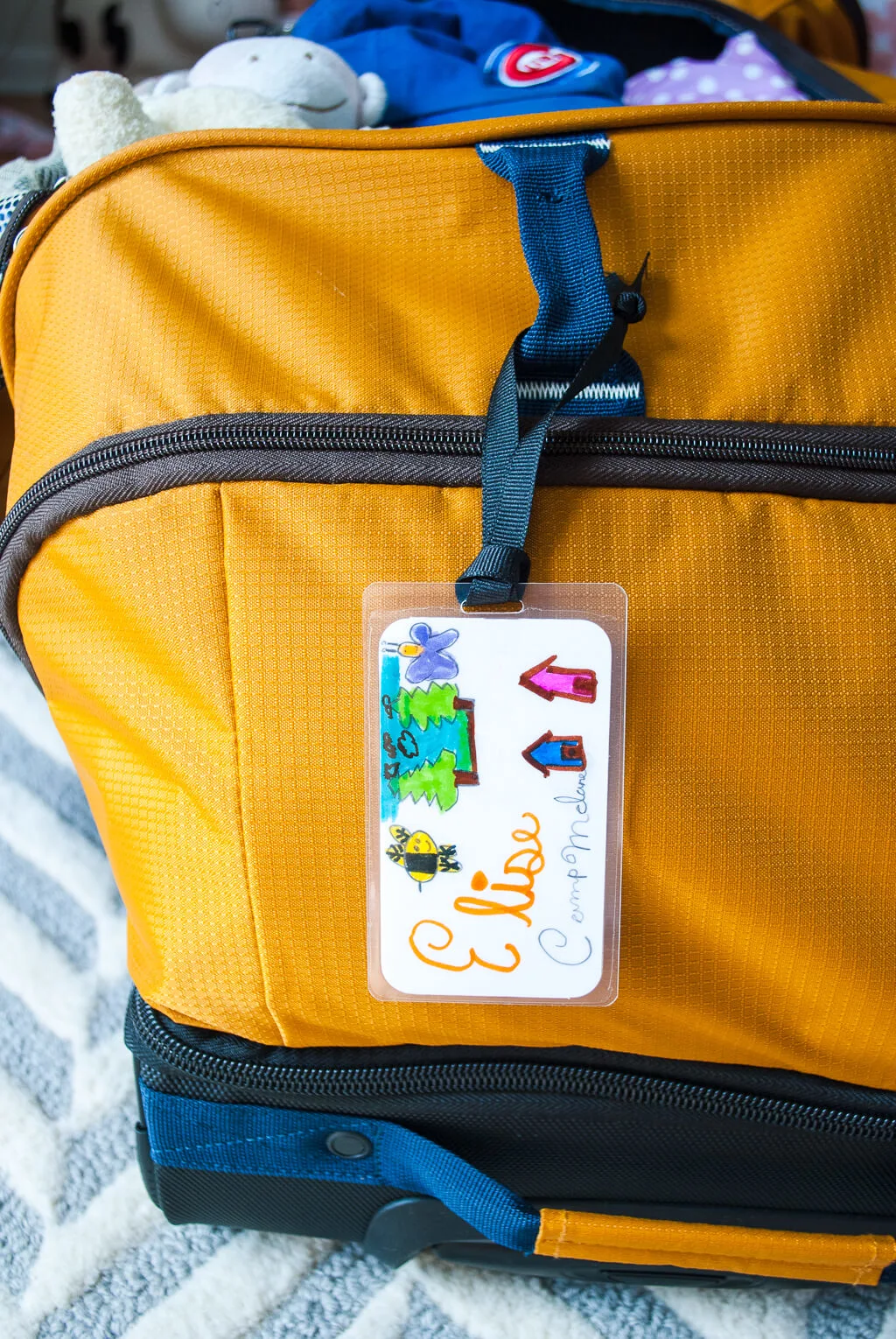 Is your kid going to summer camp? Have your little camper make a personalized summer camp DIY luggage tag for less than $2 and under 30 minutes. It's an easy summer craft idea for kids that doubles as a useful luggage label.
A DIY luggage tag that kids can make for summer camp
This year was Elise's first year of sleep away camp. Eek! I mean, it's exciting, but it's also crazy that my baby girl is old enough now to go to sleep away camp! Anyway, we packed her roller bag with her new sleeping bag, her bedtime friends, Cubs hat and all of her camping gear. Her bus to camp would be filled with luggage from all campers, so I thought it would be fun for Elise to make her own personalized camp DIY luggage tag.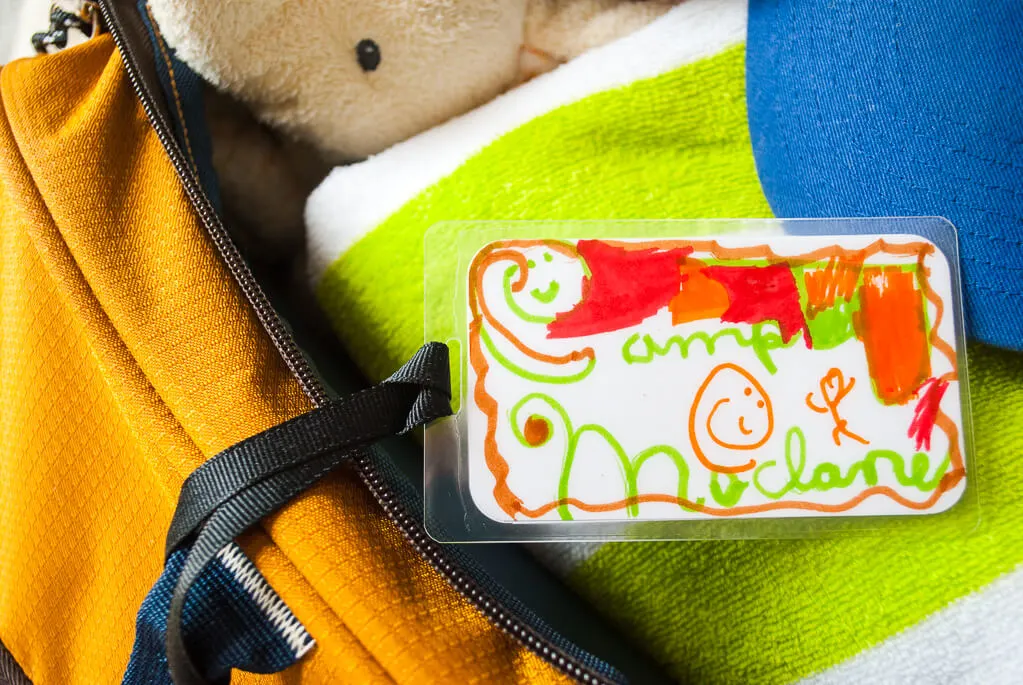 Supplies for making a DIY luggage tag for summer camp:
How to make a DIY summer camp luggage tag:
Step 1: Get a luggage laminating pouch and cut a piece of paper to fit
First, well, I went to FedExOffice and purchased a luggage laminating pouch (or you can also use the self-sealing laminating pouches that you can seal at home without a laminating machine). Then I took it home and cut a piece of white card stock paper to fit — be sure to cut it smaller than your laminating pouch so that it will laminate around the sides of the paper to make it water-resistant.
Step 2: Round edges with a corner punch (optional)
Because rounded corners make everything look fancier, optionally round the sides using a corner punch rounder (if you don't have one, it's a super fun craft supplies staple that often comes in handy so I recommend picking one up).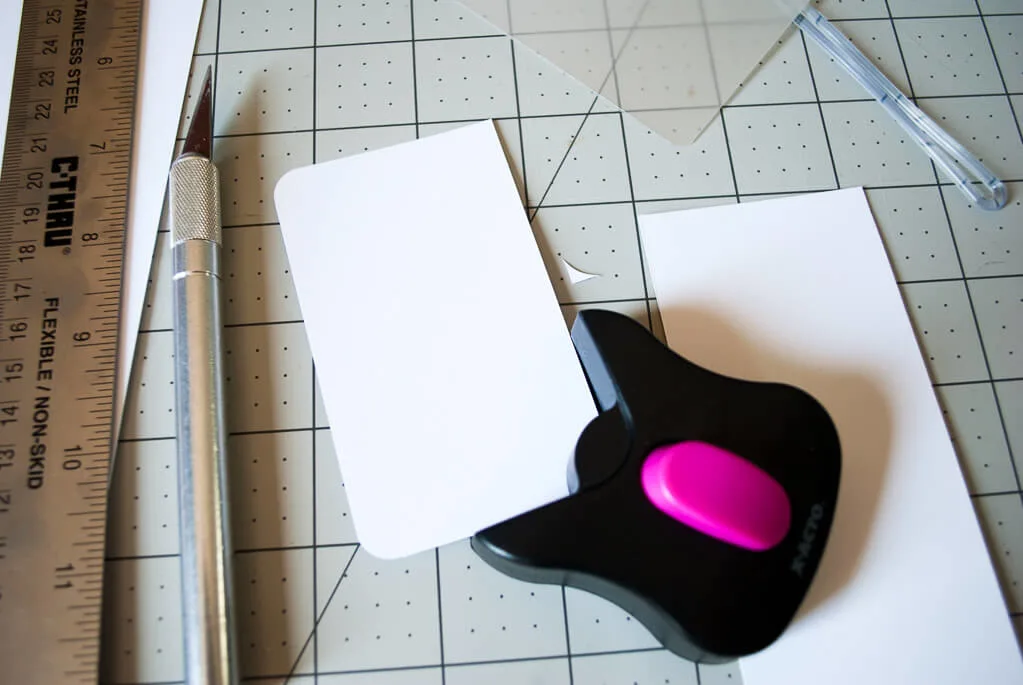 Step 3: Have kids color their luggage tag
Color your DIY luggage tag with markers or colored pencils. Elise decorated the front with her name and the back with the name of her camp.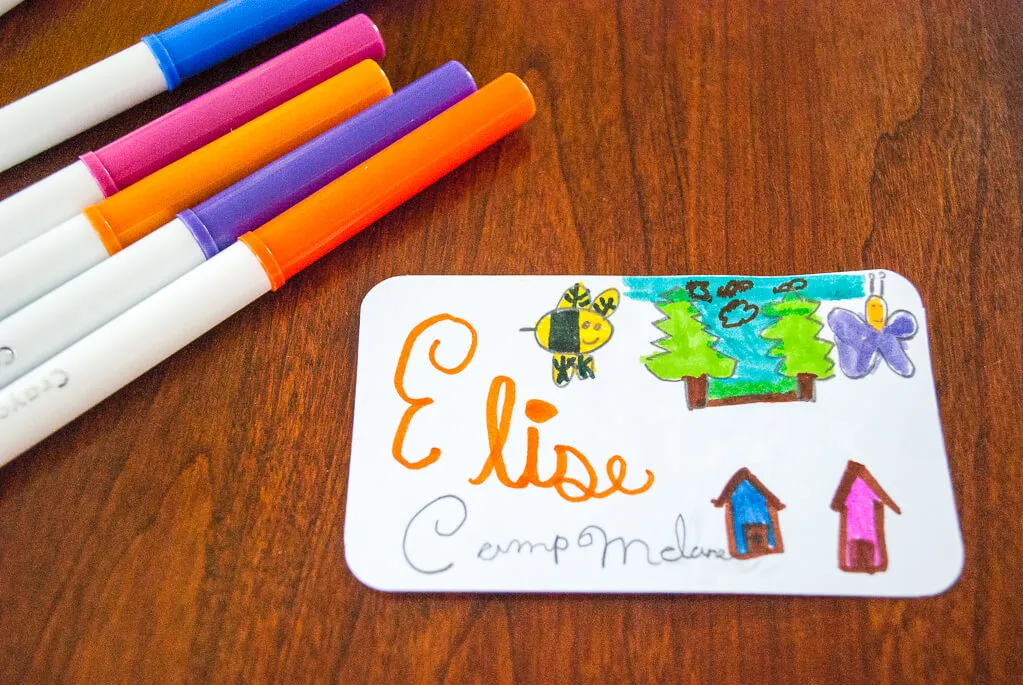 Step 4: Laminate your DIY luggage tag
Now it's time to laminate. I took the DIY luggage tag back to FedExOffice and ran it through their laminating machine. If you're using the self-sealing laminating pouches at home, follow the package instructions to seal with no machine needed.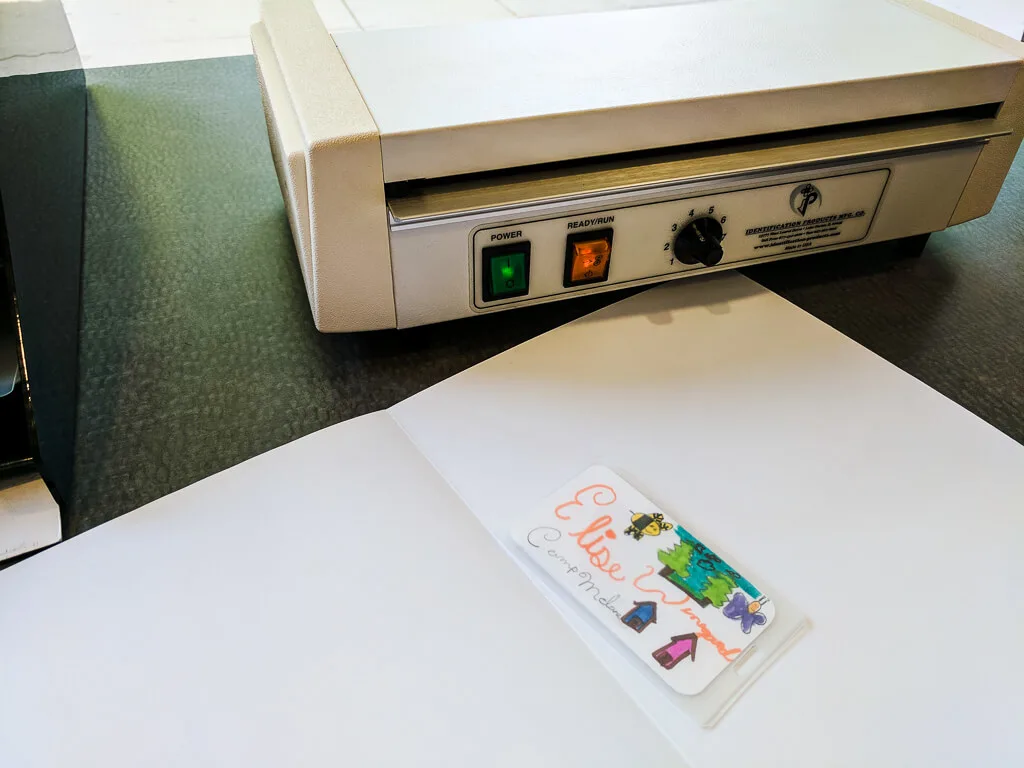 Step 5: Tie your luggage tag onto your kid's camp duffel bag
Then all you need to do is tie it on. FedExOffice provides a plastic tie but I preferred the look of grosgrain ribbon. How's that for a happy camper?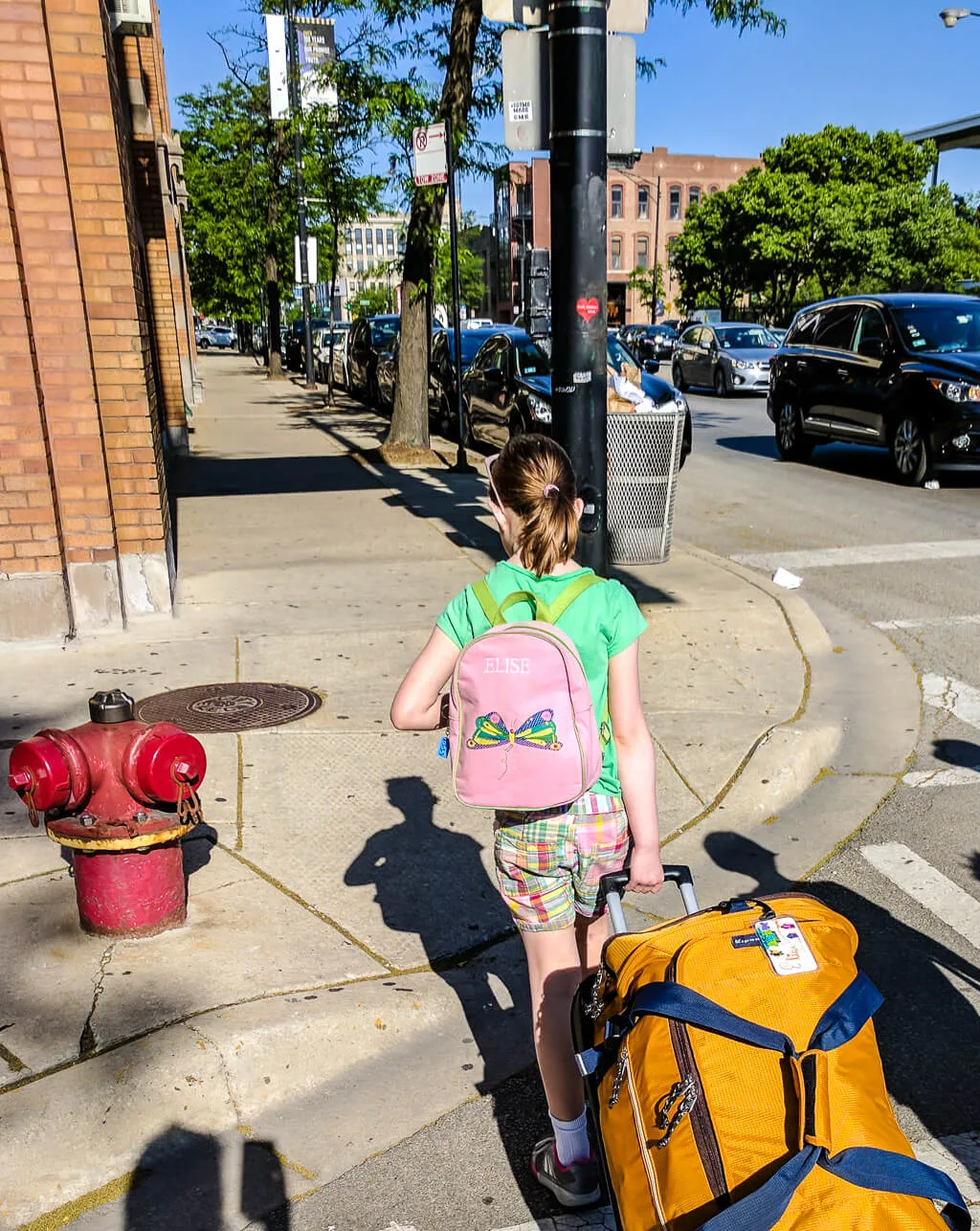 Be sure to pin my easy DIY luggage tag craft project:


More craft projects for summer camp
Also see my DIY printable summer camp journal that I made Elise so she could capture her summer camp memories. There are sections for day-to-day journaling plus a Q&A (like, what does the woods smell like?) and of course, lots of doodle space. Let's light that camp fire and get the marshmallows ready!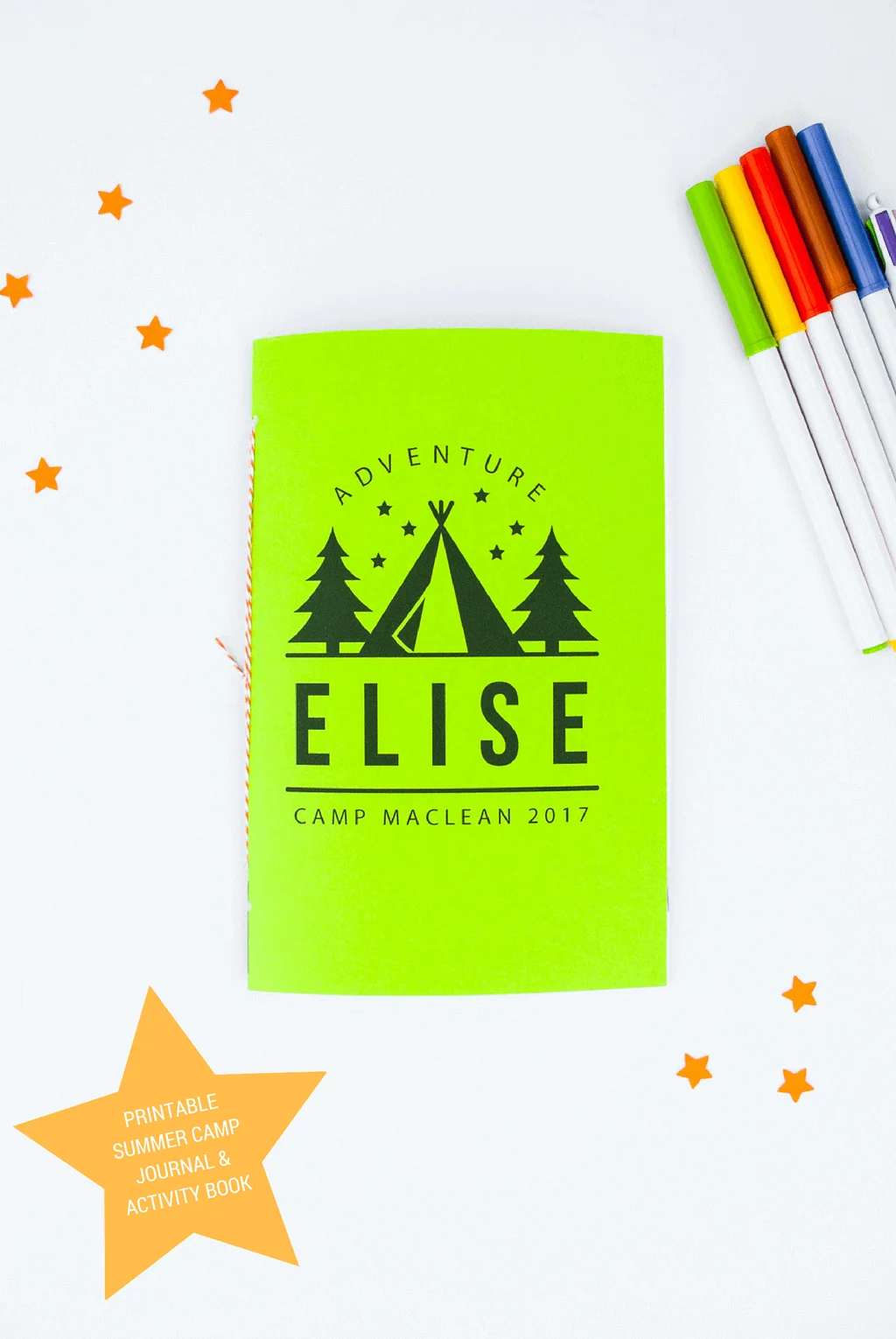 And be sure to tell me in the comments below: What is your favorite camping memory?
—
Like it? Share it!
The nicest way to say you like it is to pin it on pinterest, post a comment, follow Merriment Design on Facebook, twitter, pinterest, Google+, instagram or sign up for monthly emails. Enjoy! 🙂
Copyright stuff: You're more than welcome to use this free project and tutorial for personal use. Contact me for commercial use and etsy sales.