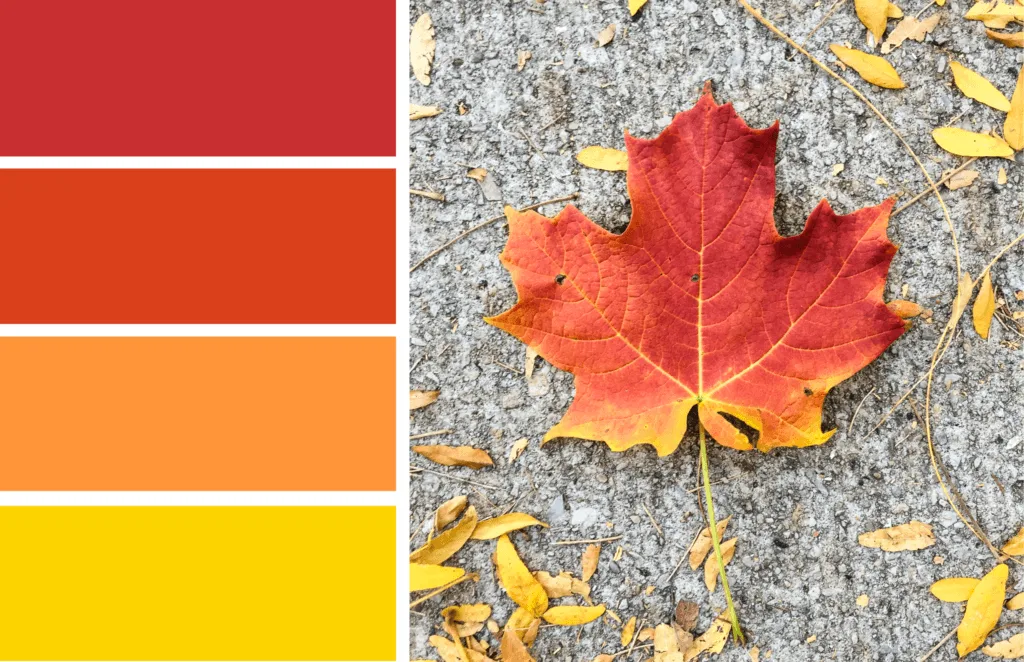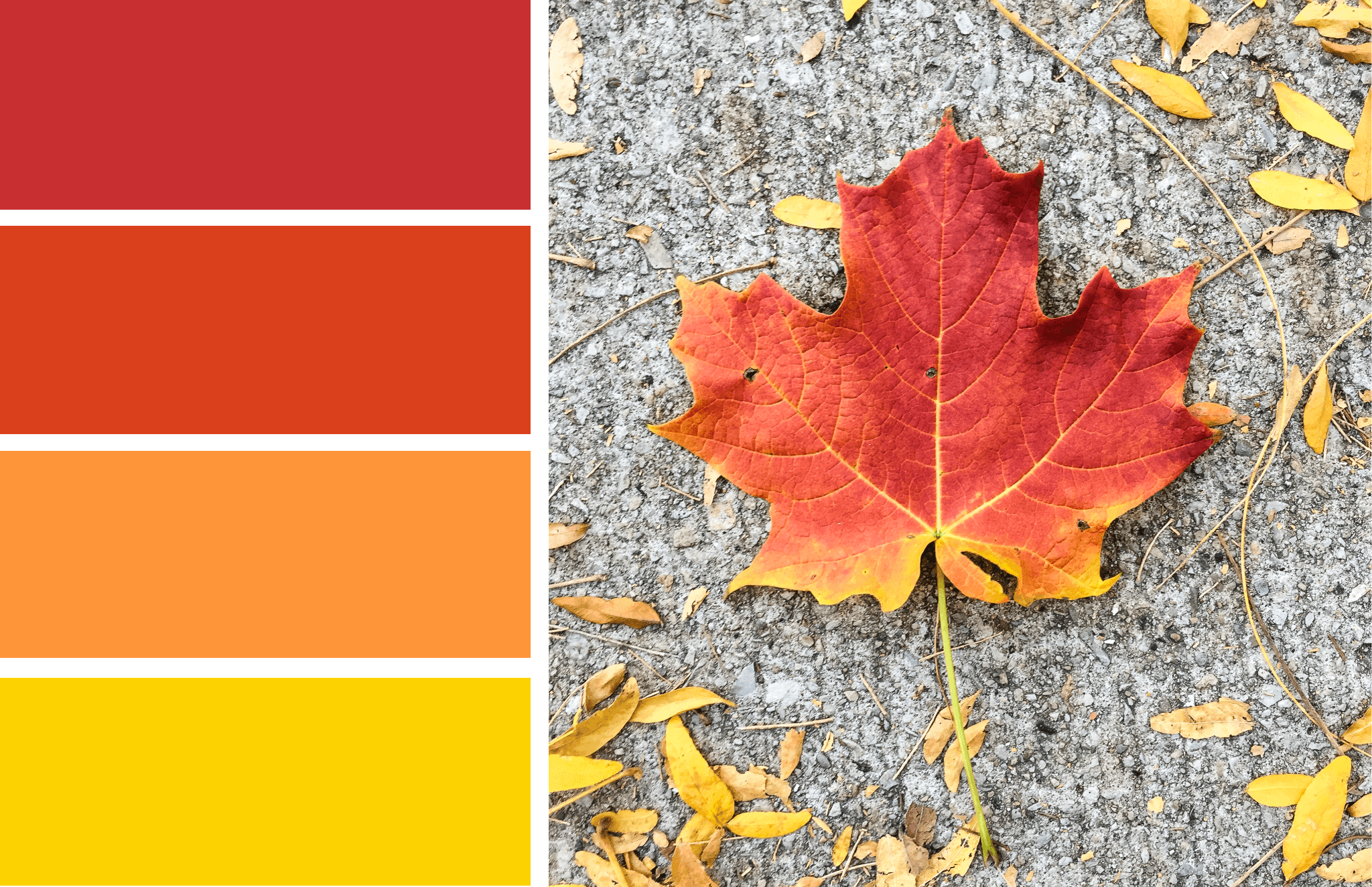 It's been unseasonably sunny in Chicago this November. Today with loads on my mind, I decided to get off the computer and give the kids bags and collect leaves in our neighborhood.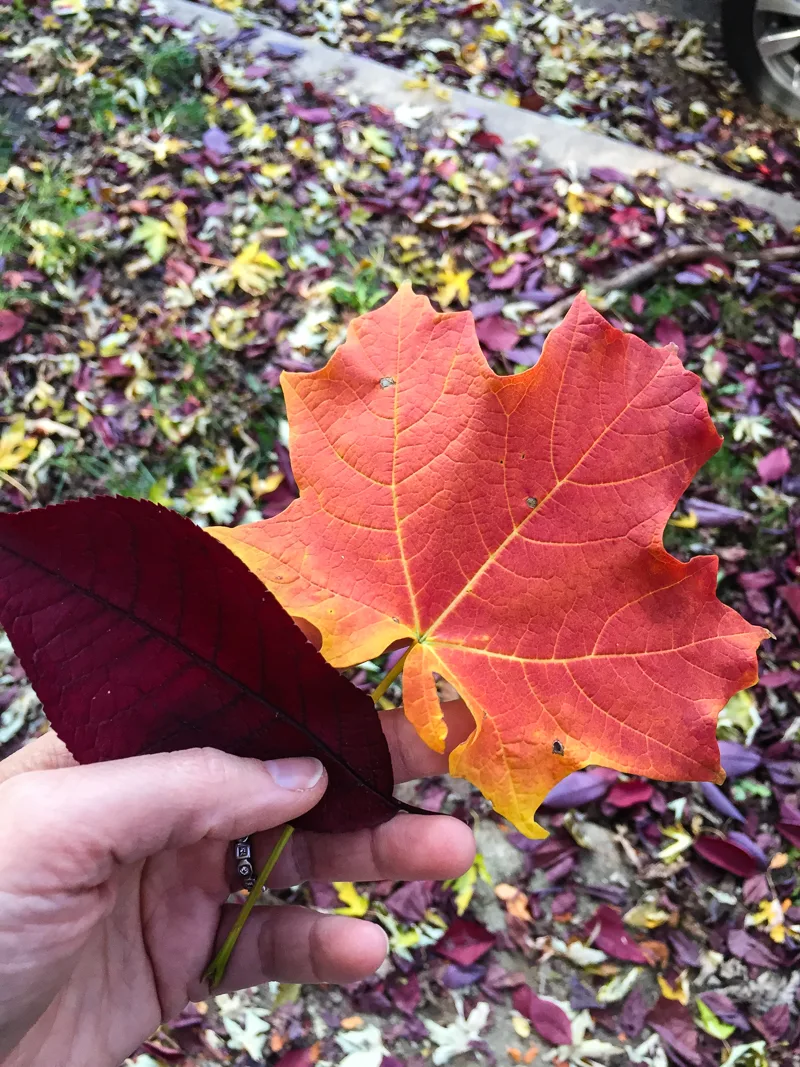 So often we're walking in the city to get somewhere (and get there quickly) so it was a nice change to wander, look around, and crunch some leaves.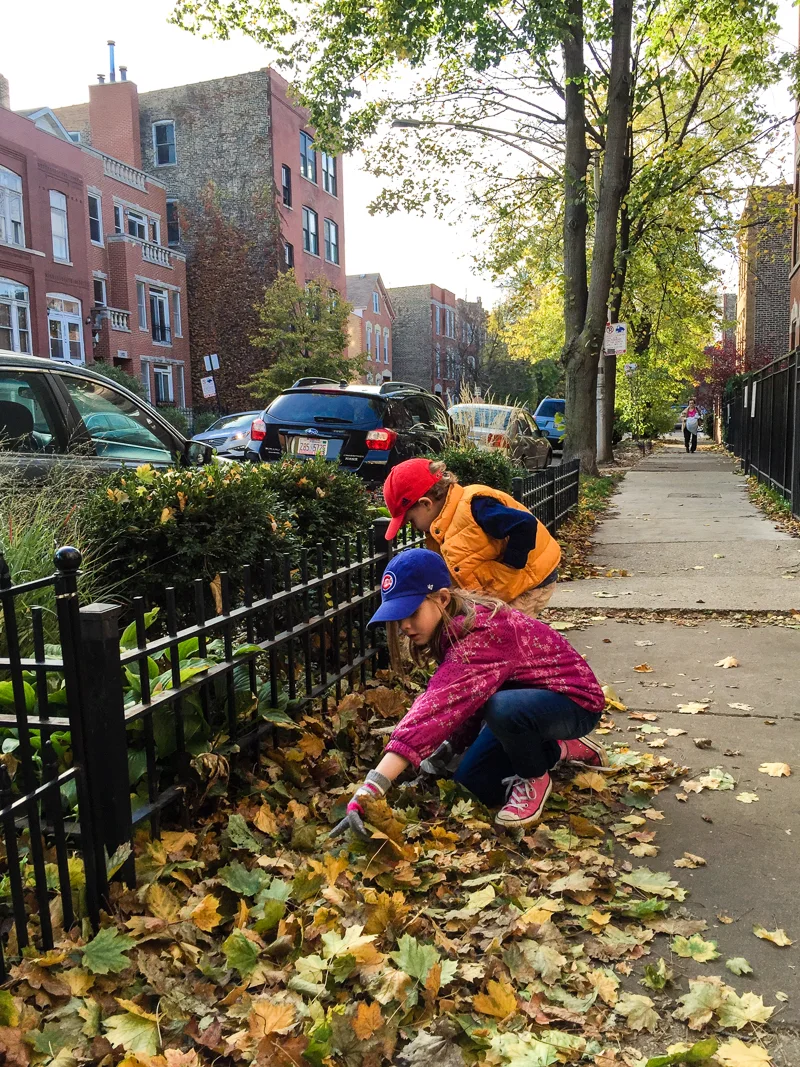 Leaf-hunting on city sidewalks is much different than how I grew up in Indiana but it's still magical to see how trees that look so similar from a distance can create such different colors and shapes.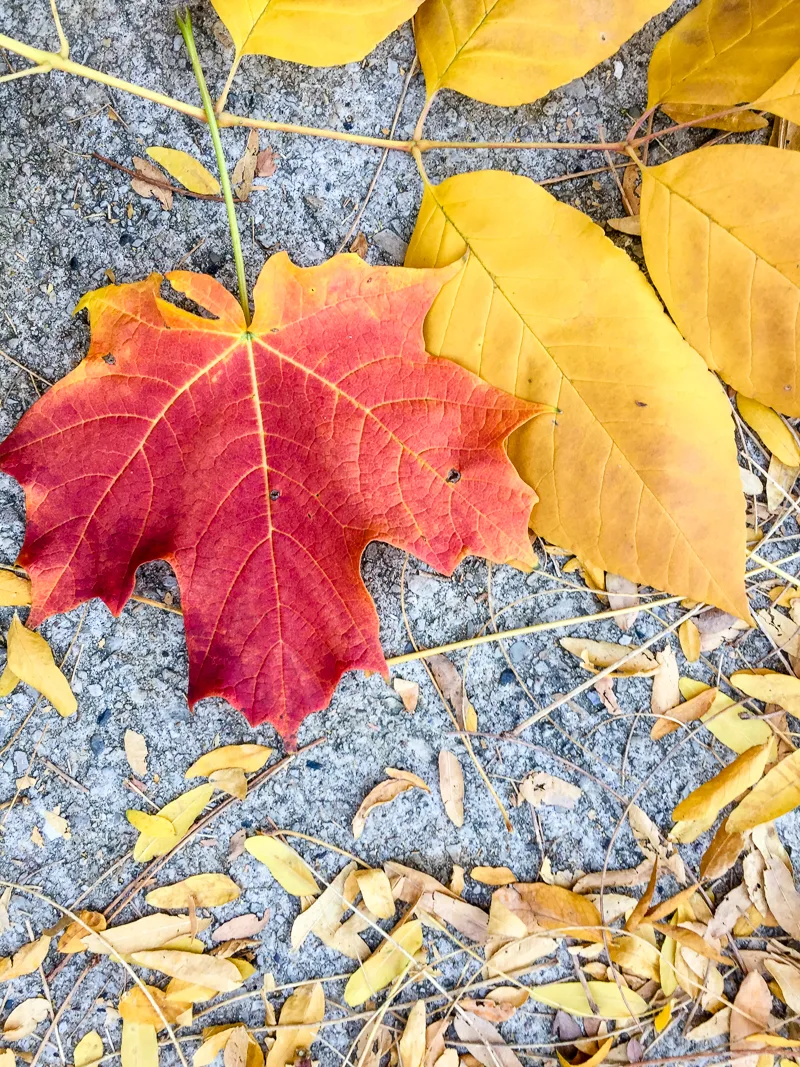 Each month I share an original color palette using ASTROBRIGHTS® Papers who I'd like to thank for sponsoring these posts. All color palettes and opinions are mine. In the past I've been inspired by baseball games and vintage quilts and spring flowers and lemonade and wild berries and beach toys.
This month's palette inspiration is all about collecting fall leaves on a sunny day. There's an awareness that time is passing, life is changing, and each warm fall day is worth celebrating because hats and mittens and snow are just around the corner.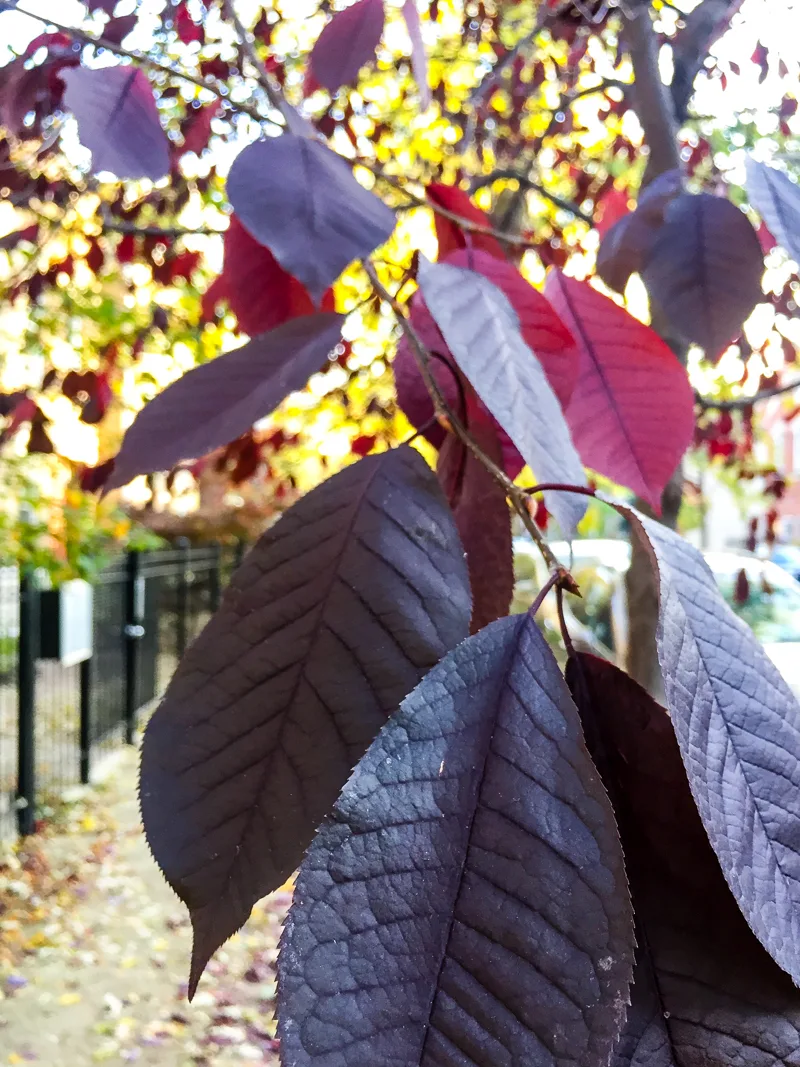 November's color palette inspiration is Re-Entry Red™, Orbit Orange™, Cosmic Orange™ and Sunburst Yellow™ from ASTROBRIGHTS® Papers. Classic fall color palette, yes? I think it's perfect for decorating your Thanksgiving table like the place cards and "I am grateful for…" notes for families to create together.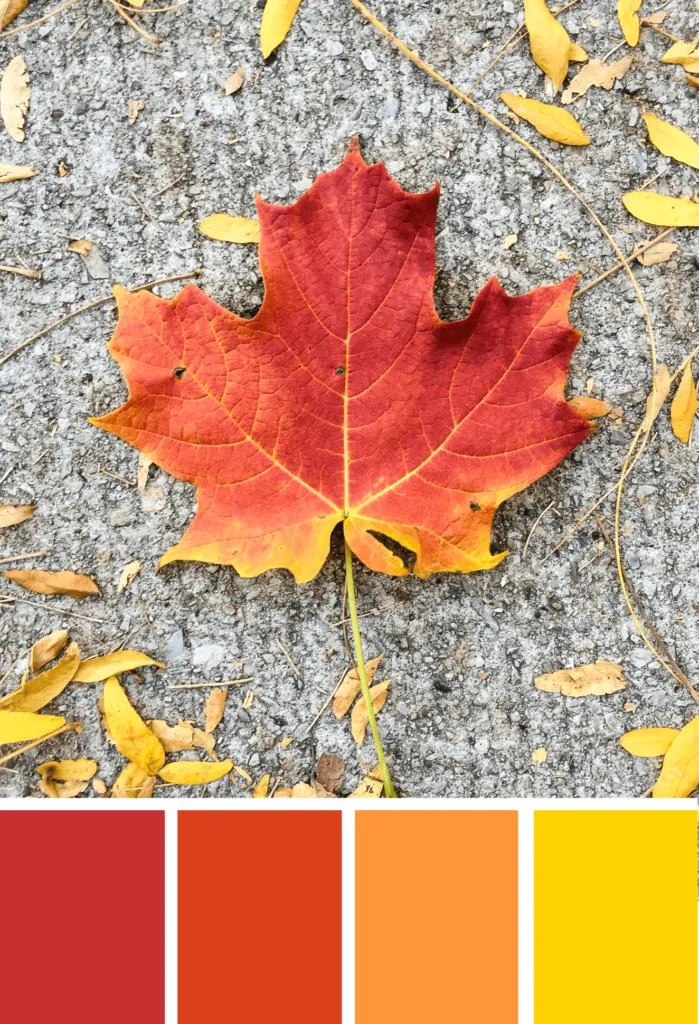 What color leaves do you find where you live? It's a little late in the season for the brightest colors but we did find some beauties.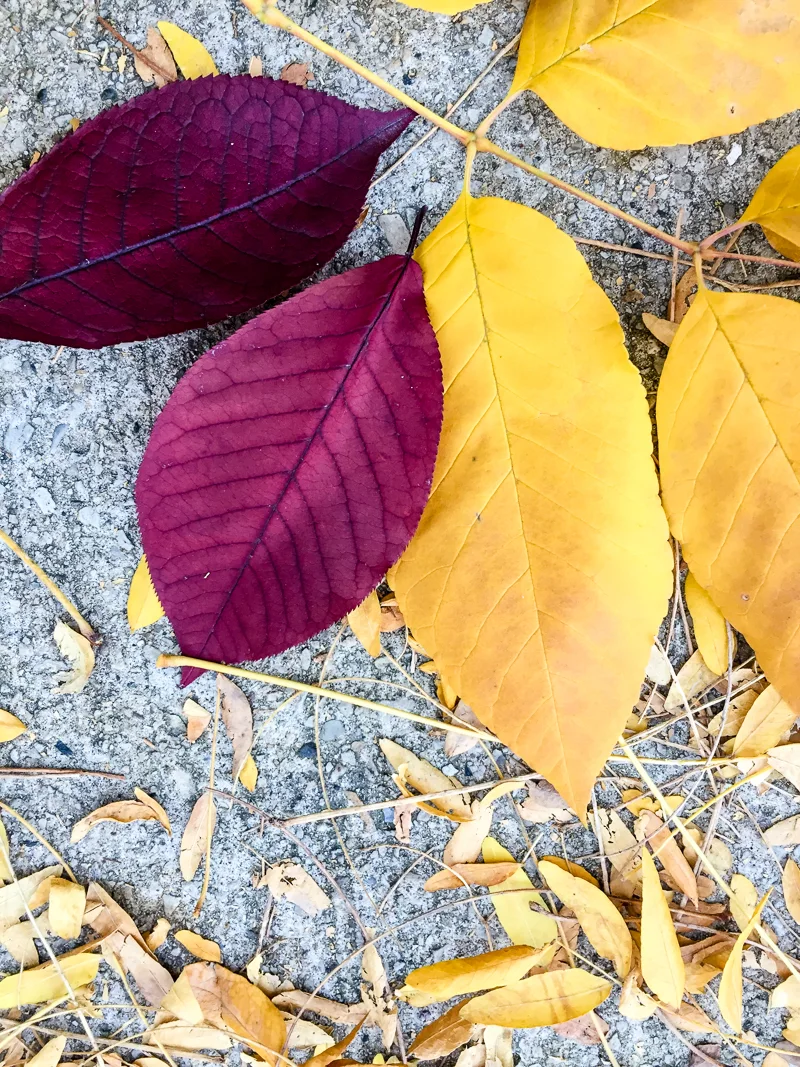 Leaf collecting in the city on a sunny November day inspired this month's color palette with these ASTROBRIGHTS® colors, from left to right below:
Re-Entry Red™
Orbit Orange™
Cosmic Orange™
Sunburst Yellow™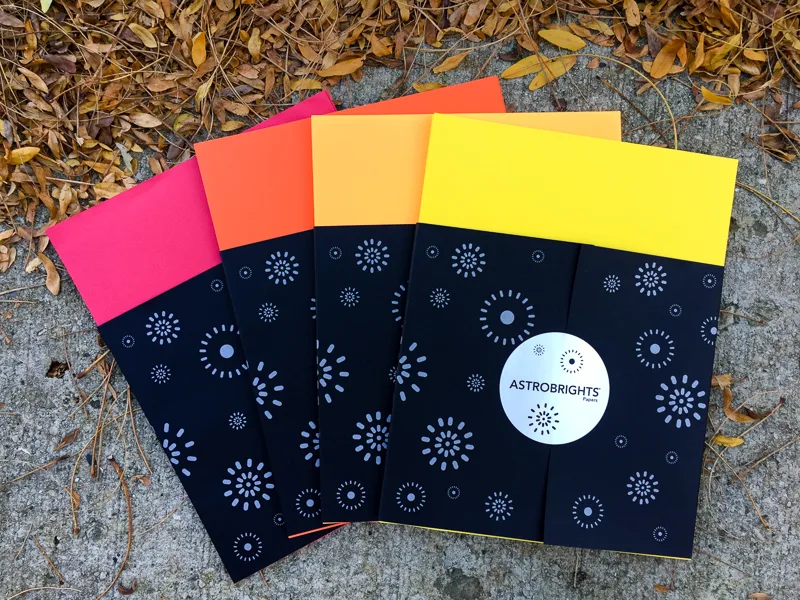 Thanks for supporting the brands like ASTROBRIGHTS® that support Merriment Design. I only share brands that I really love and use myself like on these paper Father's Day tie bunting and napkin rings, how to make DIY paper Easter baskets, and paper heart bracelets for Valentine's Day.
See my past color palettes to help inspire your own:
Check back next month to see the next set of color palettes for more inspiration on how to Colorize™ throughout the year.
And be sure to tell me in the comments below: What color leaves did you collect this fall where you live?