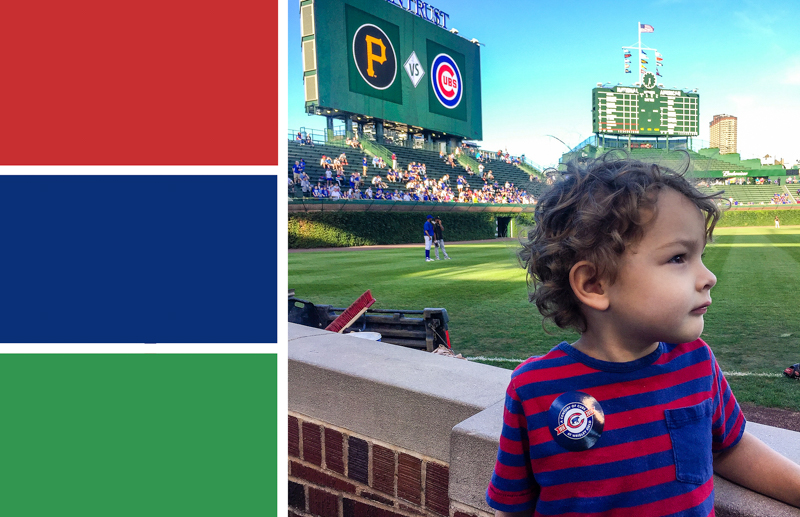 You may have expected oranges and reds and maybe even some purple for September's color palette inspiration. Hang tight; we'll get to those colors soon. The leaves are still green and the sunshine is still warm so let's hold off on the pumpkin spice lattes and enjoy late-summer-slash-early-fall right now.
This month I'm inspired by family. The kids are back in school and we're seeing each other a lot less which makes our times that much more special. We recently took the kids to their first Chicago Cubs game at iconic Wrigley Field where the Cubs have been playing for 100 years (1916-2016). Did you know that you can get super close to the players and the field during pre-game warm up?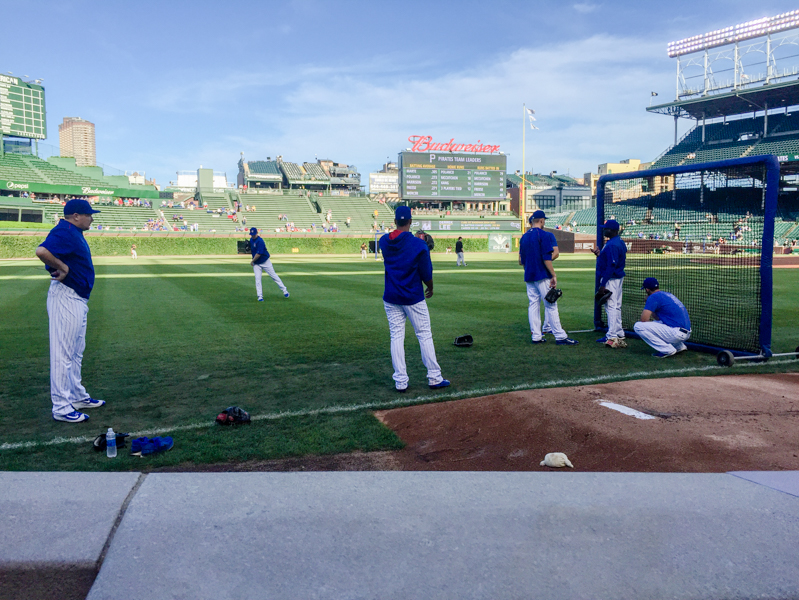 We watched the players throw and catch the ball on the freshly mowed green grass and cloud-free blue sky.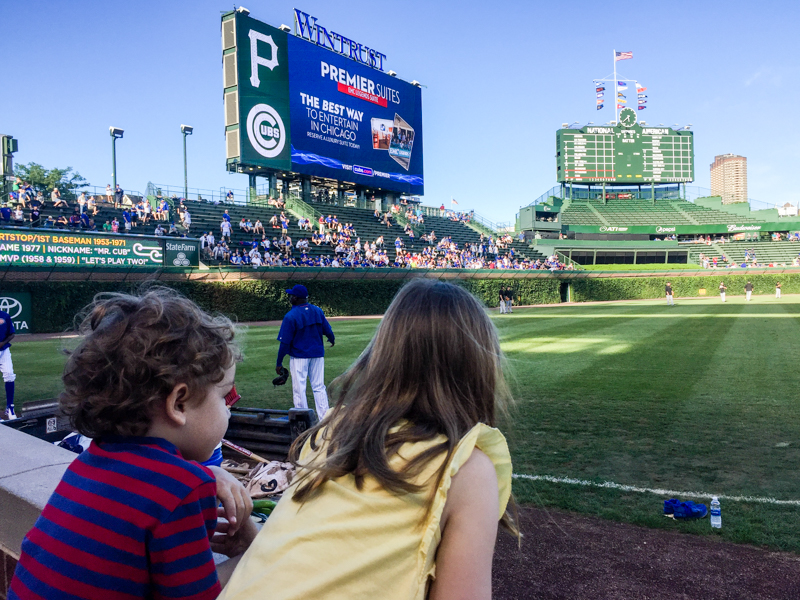 Thanks to ASTROBRIGHTS® Papers for sponsoring this month's post sharing September's color palette inspiration for your paper crafts, scrapbooks, seasonal wreaths, handmade cards, weddings colors, birthday parties and more. Last month I showed you a summer-y color palette based on sandy beach toys, in July we had a wild berry picking color palette of blues, reds and blacks, in June we had cheery school's out summer palette of yellow and red, in May we looked at an ocean of violets in bloom purple and green palette and April featured a cheery spring color palette inspired by a Nashville quilt.
September's color palette inspiration is Re-Entry Red™, Blast-Off Blue™ and Gamma Green™ from ASTROBRIGHTS® Papers. I like that it's a strong color combination that transitions well between hot and cold weather.
These colorful posts are sponsored by ASTROBRIGHTS® and all color palettes and opinions are mine. Thanks for supporting the brands that support Merriment Design. I only share brands that I really love and use myself like on these paper Father's Day tie bunting and napkin rings, how to make DIY paper Easter baskets, and paper heart bracelets for Valentine's Day.
So about this color palette: September baseball is either heartbreaking (because you're team is done for the season) or super exciting (because you might make it to the World Series). This year on its 100th year anniversary playing at Wrigley Field, the Cubs have a pretty good chance. Let's go!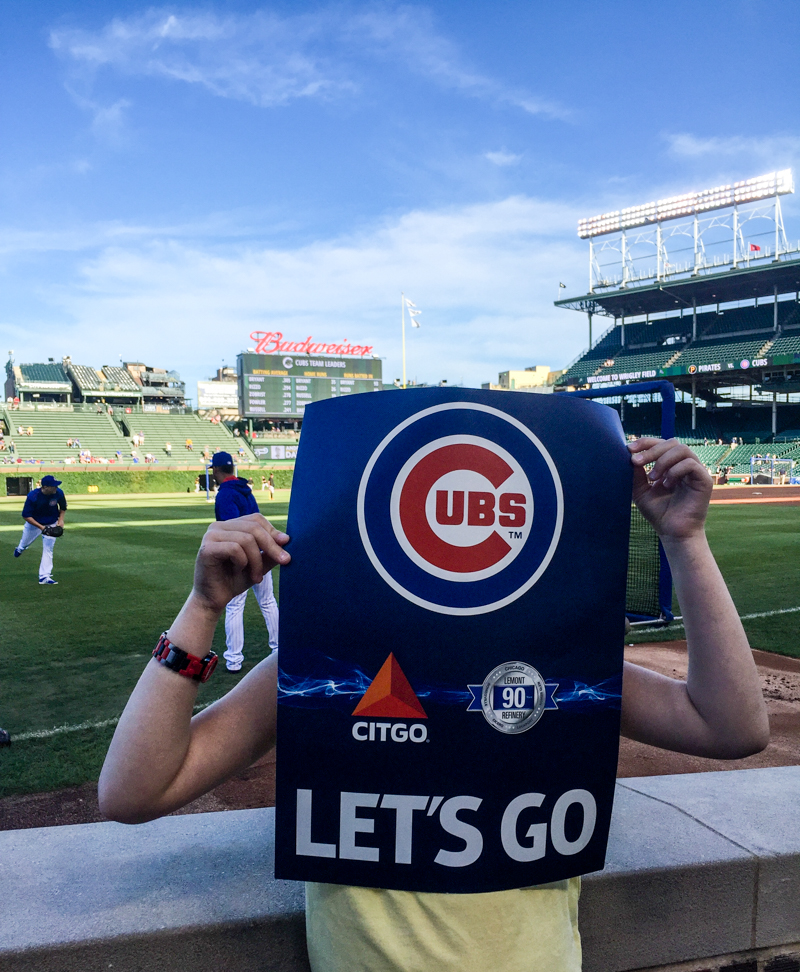 In the past I've been inspired by vintage quilts and spring flowers and lemonade and wild berries and beach toys but this is the first time I've been inspired by a photo of my family. Try looking through your own family photos and see what color combinations you can create.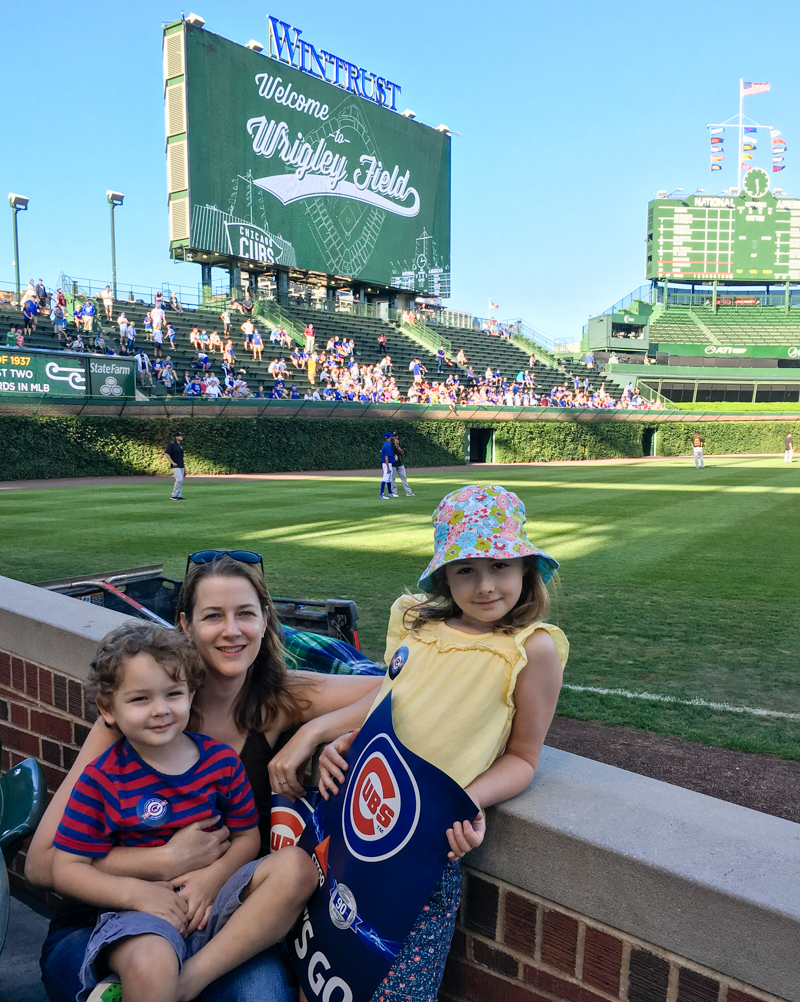 Family firsts inspired this month's color palette with these ASTROBRIGHTS® colors, from left to right below:
Re-Entry Red™
Blast-Off Blue™
Gamma Green™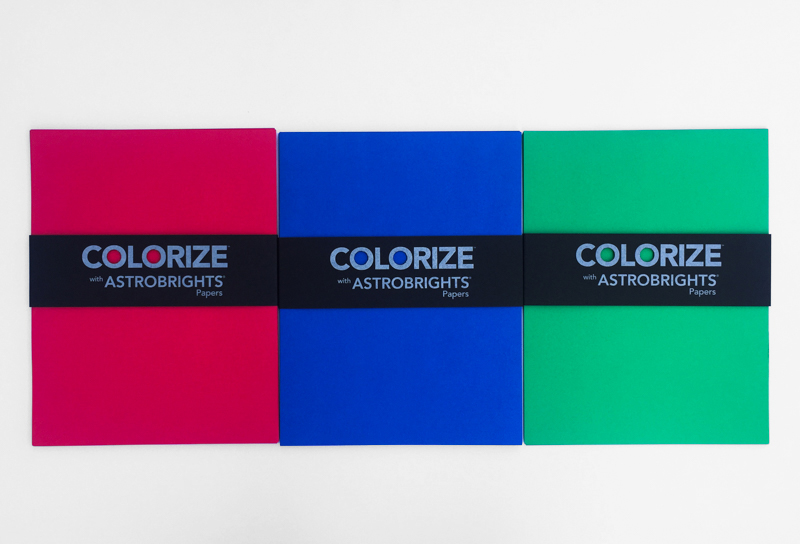 Check back next month to see the next set of color palettes for more inspiration on how to Colorize™ throughout the year.
And be sure to tell me in the comments below: What's you're favorite baseball team?