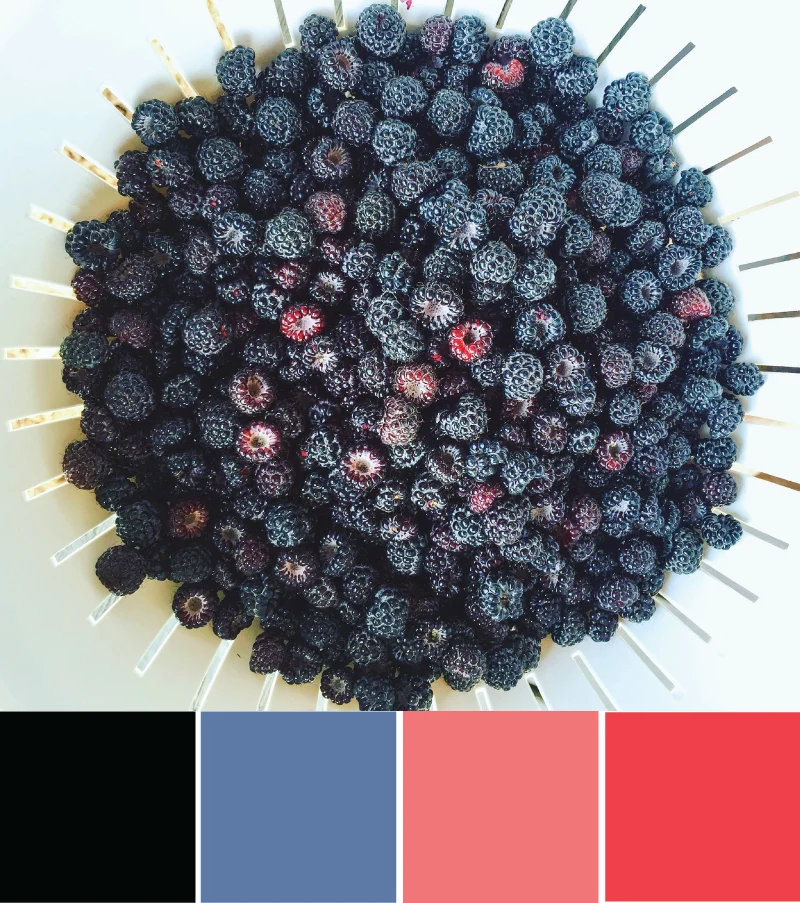 It's July and everything is green and growing. We escaped the city for a bit to vacation in the country at a farm that we rent each summer for backyards and grilling and s'mores and sprinklers and county fairs.
Today I'm sharing July color palette inspiration for your paper crafting projects and wedding colors. Last month I showed you a cheery school's out summer palette of yellow and red, in May we looked at an ocean of violets in bloom purple and green palette and April featured a cheery spring color palette inspired by a Nashville quilt.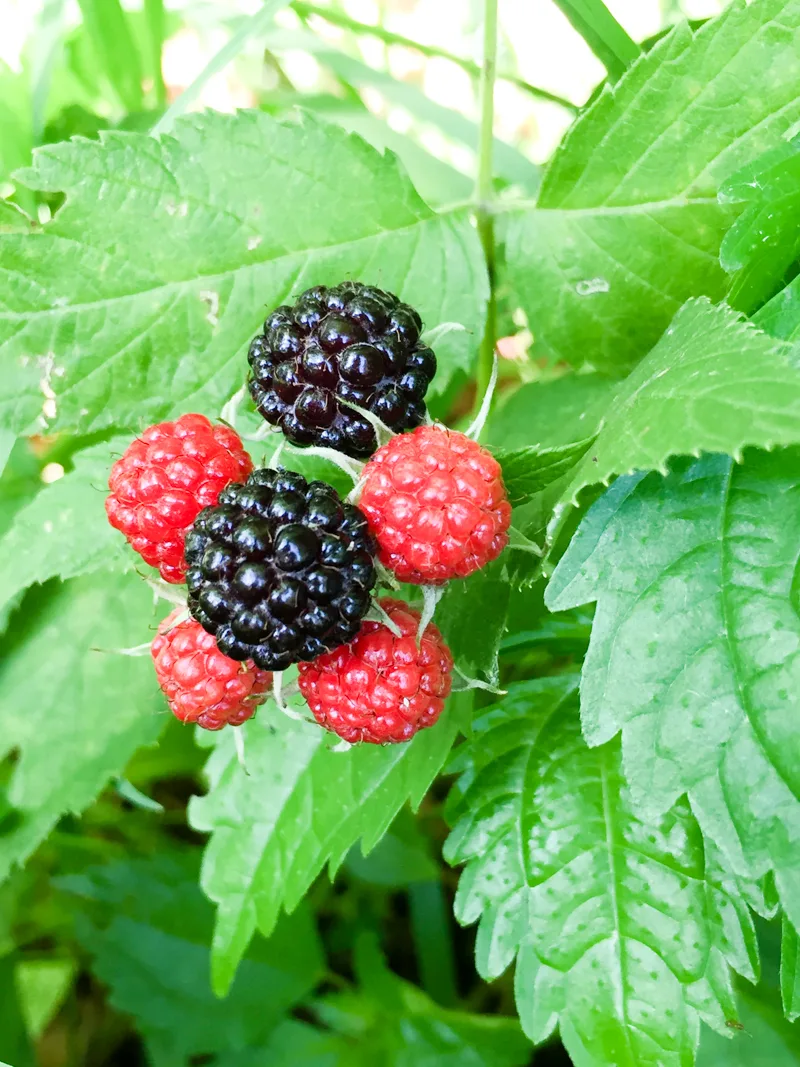 This month's palette inspiration is red and black and blue. Oh, but ain't that America??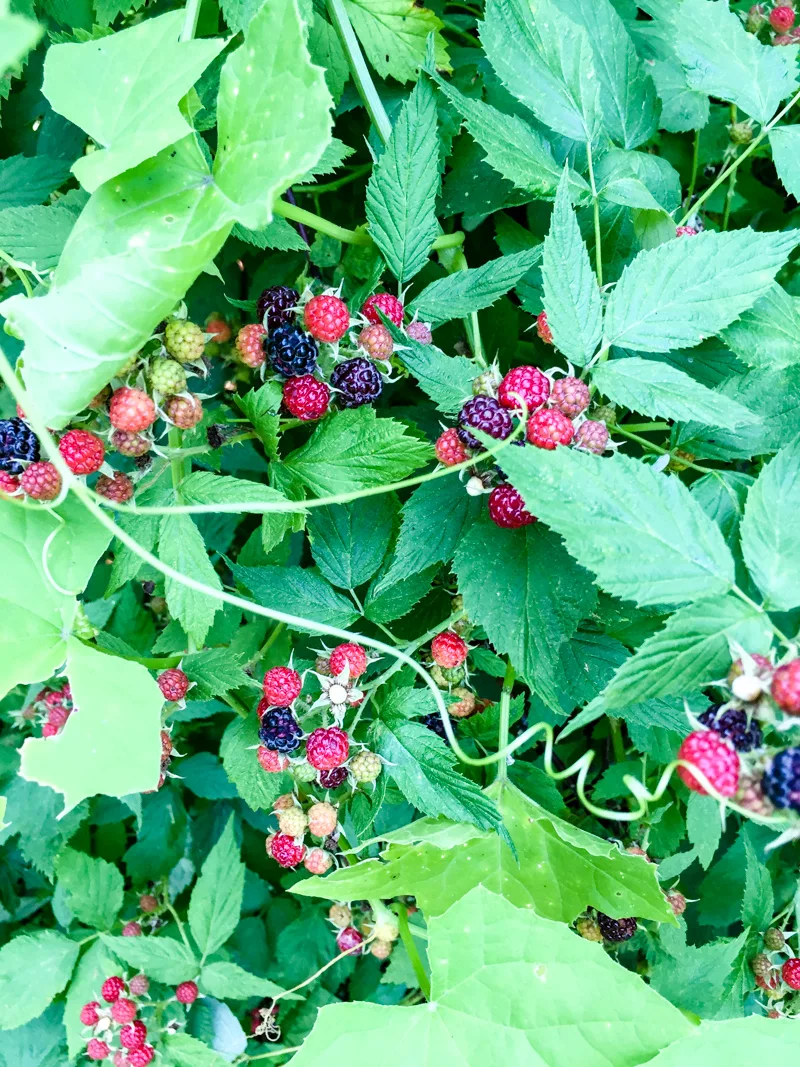 The walking trails here are teeming with wild black raspberries. I generally have a hard time sitting still even on vacation and so for me picking berries is relaxing and also productive and super delicious! Picking ripe wild black raspberries has quickly become my favorite daily activity – just walk the trails and look for reds and blacks and blues.
Ripe berries are black with a reddish-blue hue. Unripe wild berries are red …come back for them in a couple days. Can you spot them?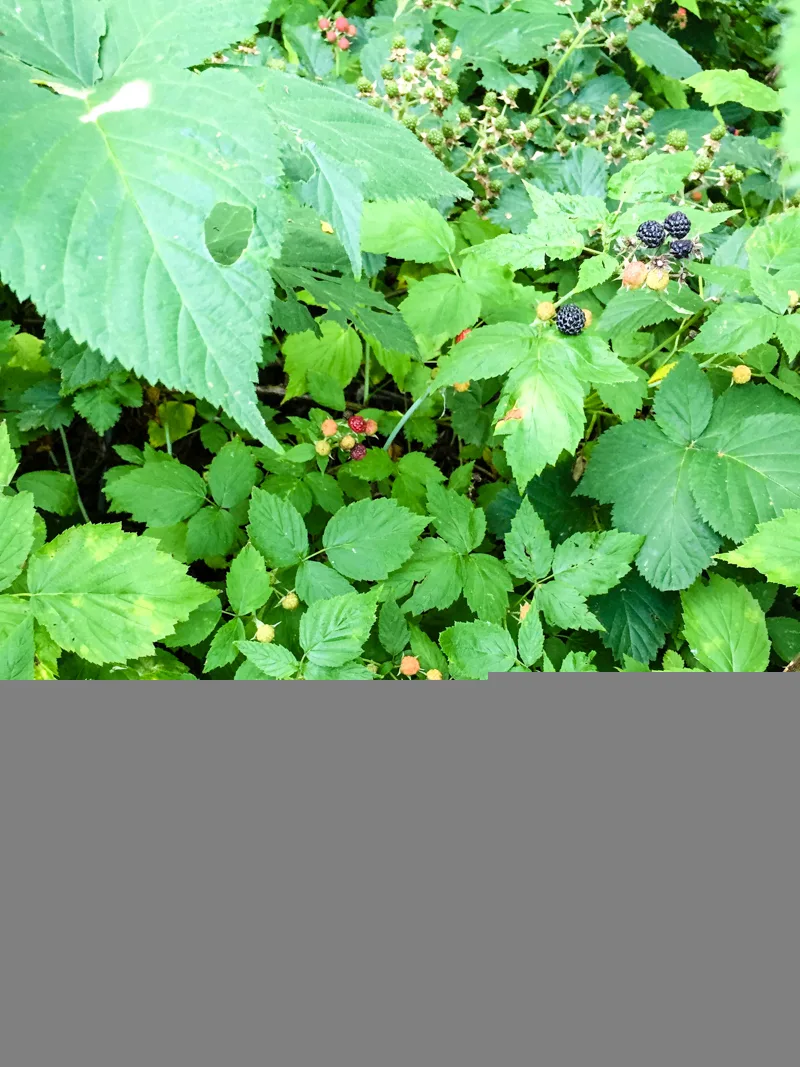 I'm sure it's the time of year but it occurred to me that wild berry picking reminds me of the American flag, albeit a darker tone which these days feels about right. So July's color palette inspiration is Eclipse Black™, Blast Off Blue™, Rocket Red™ and Re-Entry Red™ from ASTROBRIGHTS® Papers.
Or if you're feeling like Christmas in July, here's a palette inspiration using Martian Green™, Rocket Red™, Re-Entry Red™ and Eclipse Black™ from ASTROBRIGHTS®.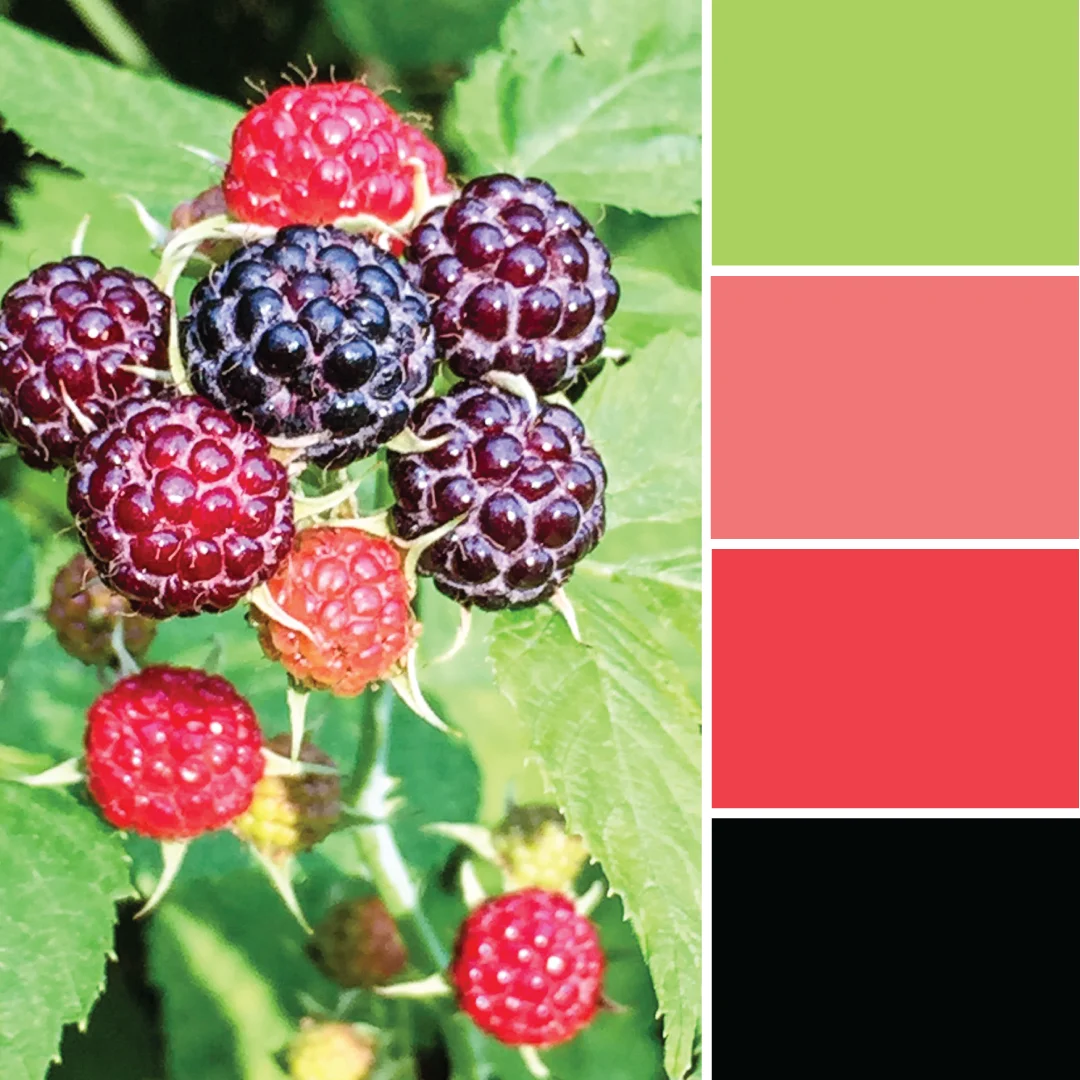 These colorful posts are sponsored by ASTROBRIGHTS® and all color palettes and opinions are mine. Thanks for supporting the brands that support Merriment Design. I only share brands that I really love and use myself like on these paper Father's Day tie bunting and napkin rings, how to make DIY paper Easter baskets, and paper heart bracelets for Valentine's Day.
Deep down I am half city and half country. I grew up playing the woods and exploring nature but ever since college I've lived in tall buildings surrounded by concrete. Our kids, however, are 100% city so we're trying to introduce them more to how we grew up. Today, they braved the bugs and helped picked with me …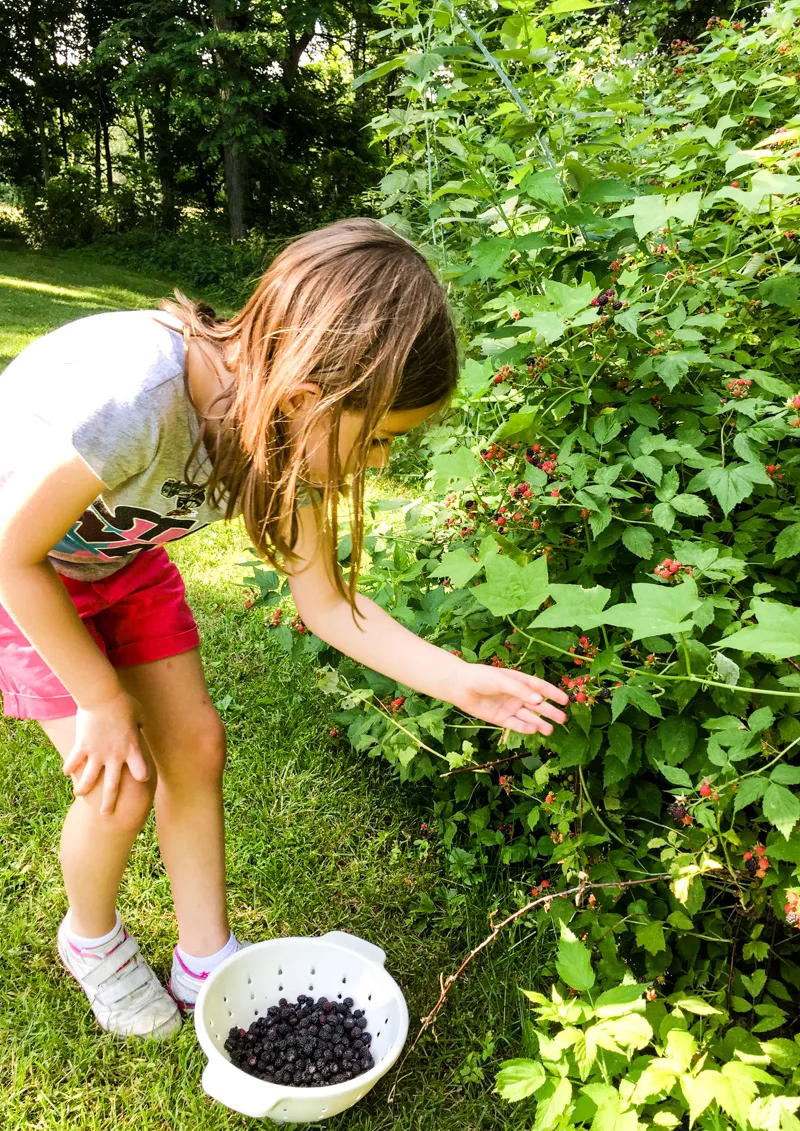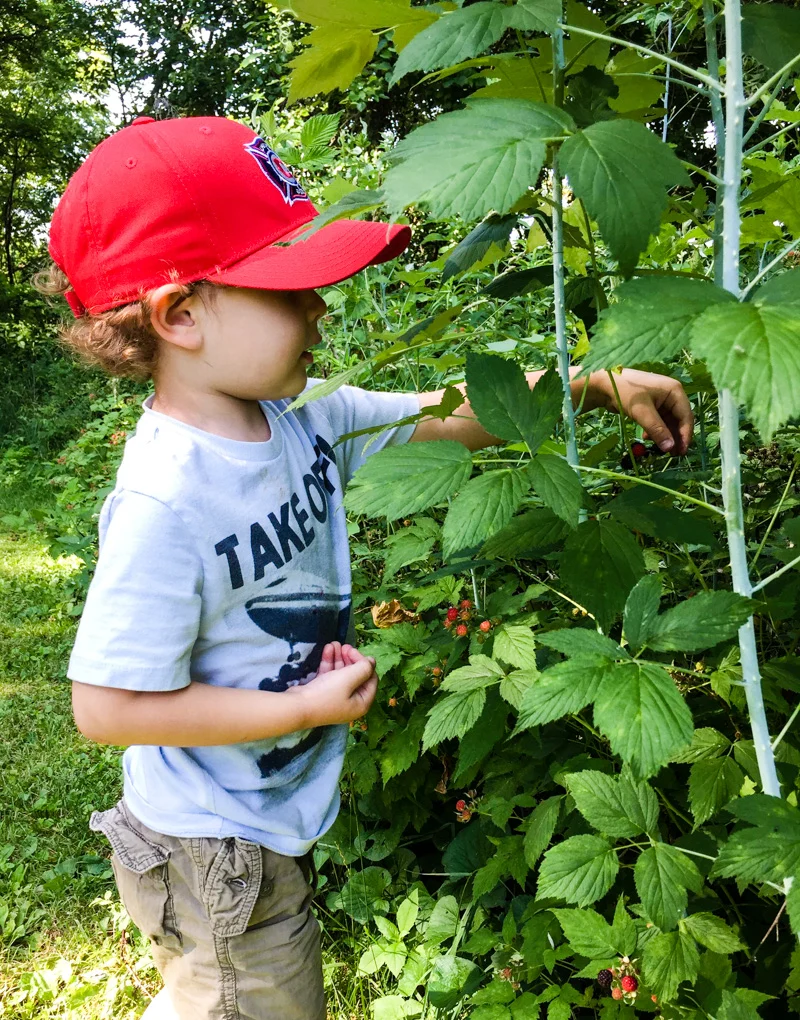 …at least until the grassy hill called Elise to roll down it again and again.
Wild berry picking on country trails inspired this month's color palette with these ASTROBRIGHTS® colors, from left to right below:
Eclipse Black™
Blast Off Blue™
Rocket Red™
Re-Entry Red™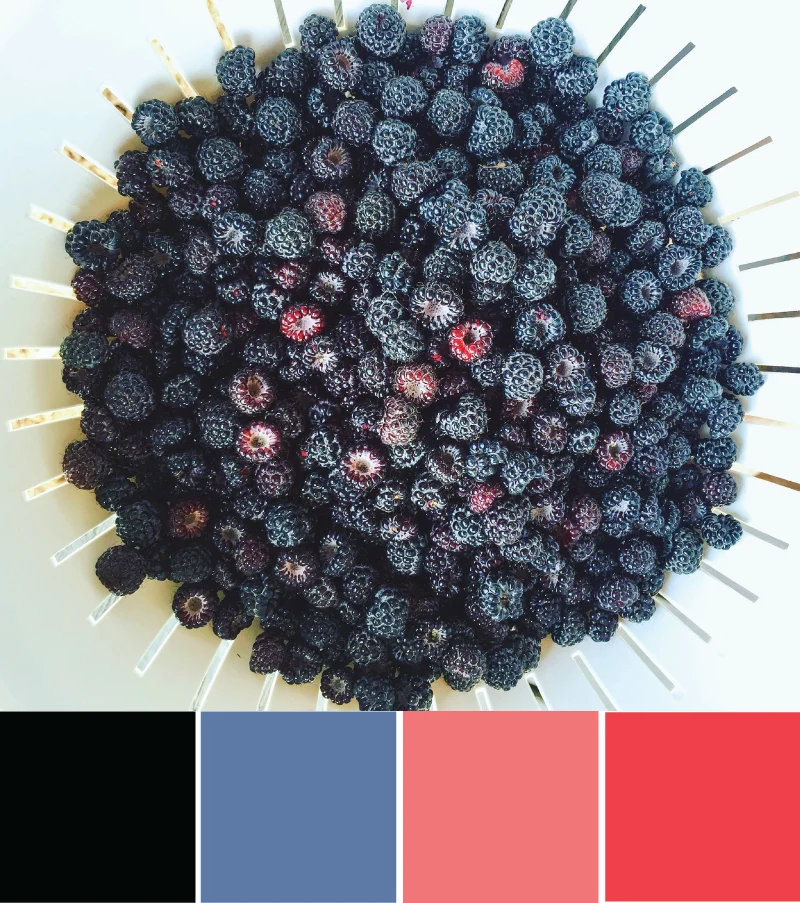 Check back next month to see the next set of color palettes for more inspiration on how to Colorize™ throughout the year.
And be sure to tell me in the comments below: Have you ever picked wild black raspberries?