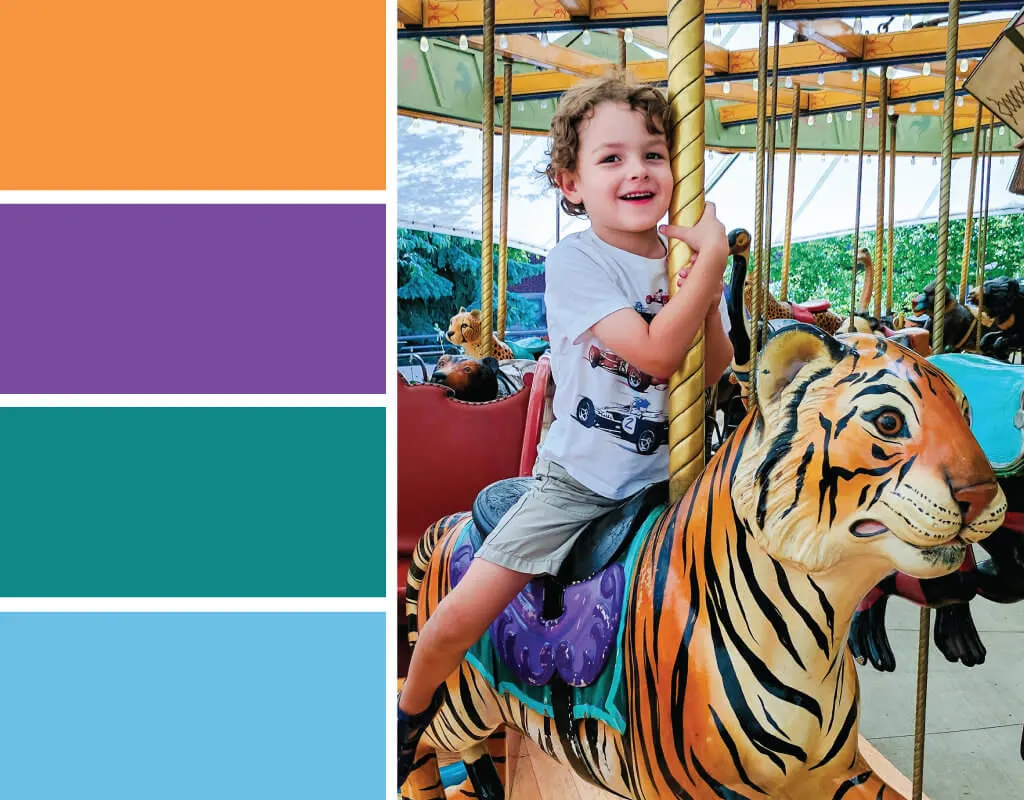 Get ready to grab the brass ring! This summer we've been riding carousel animals. ? ☀️ ? My August orange, purple, teal and blue summer color palette is inspired by the many creative color combinations on vintage wooden carousel animals like this sassy tiger…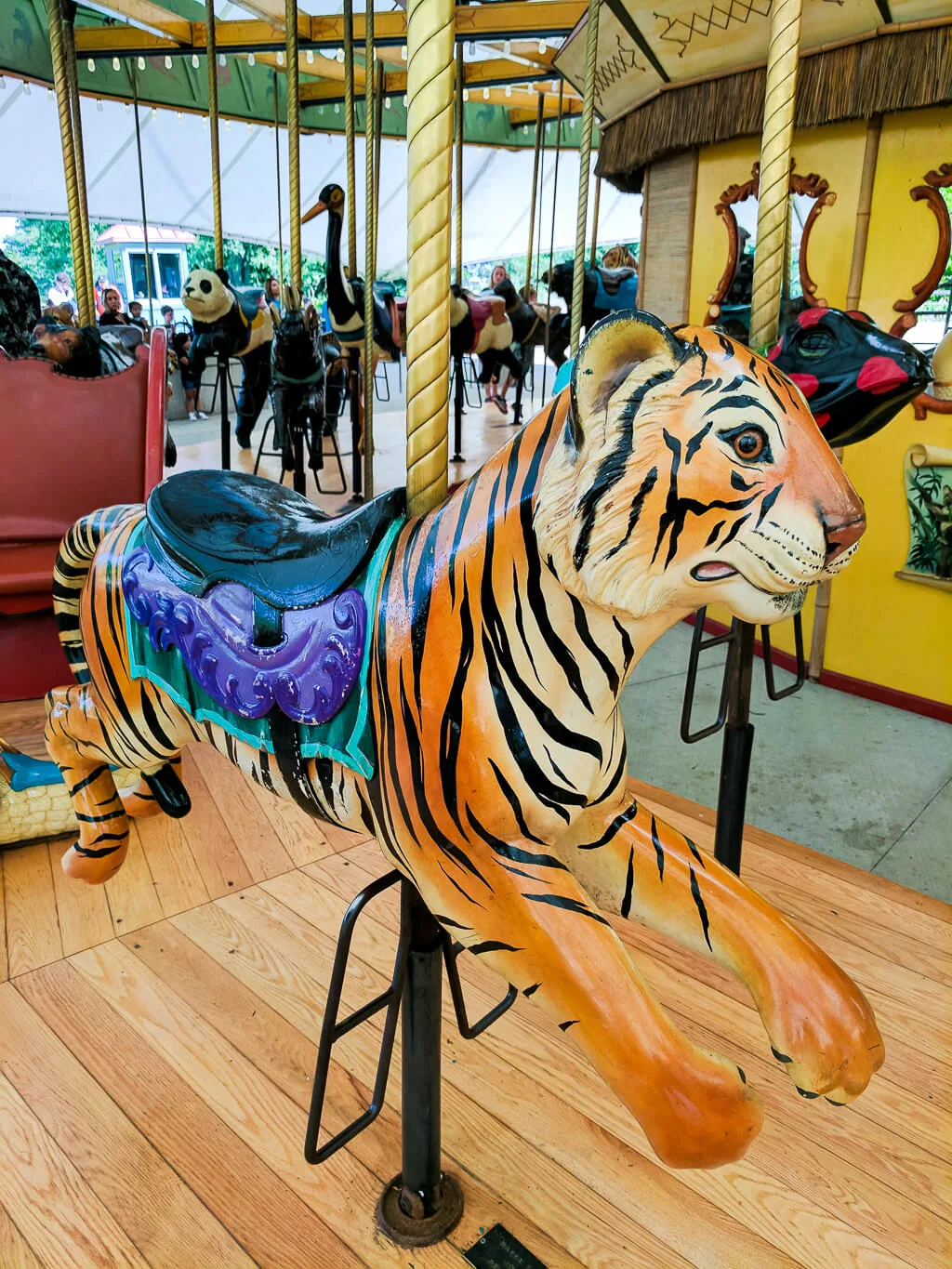 Everyone else seems to be going back to school already but we're free until after Labor Day (hip! hip!). We've been able to pack a lot in this summer, including lots of laps on carousels. This past week we've ridden not one but TWO classic wooden carousels with carousel animals …first, our old local standby, the Endangered Animals Carousel at Chicago's Lincoln Park Zoo…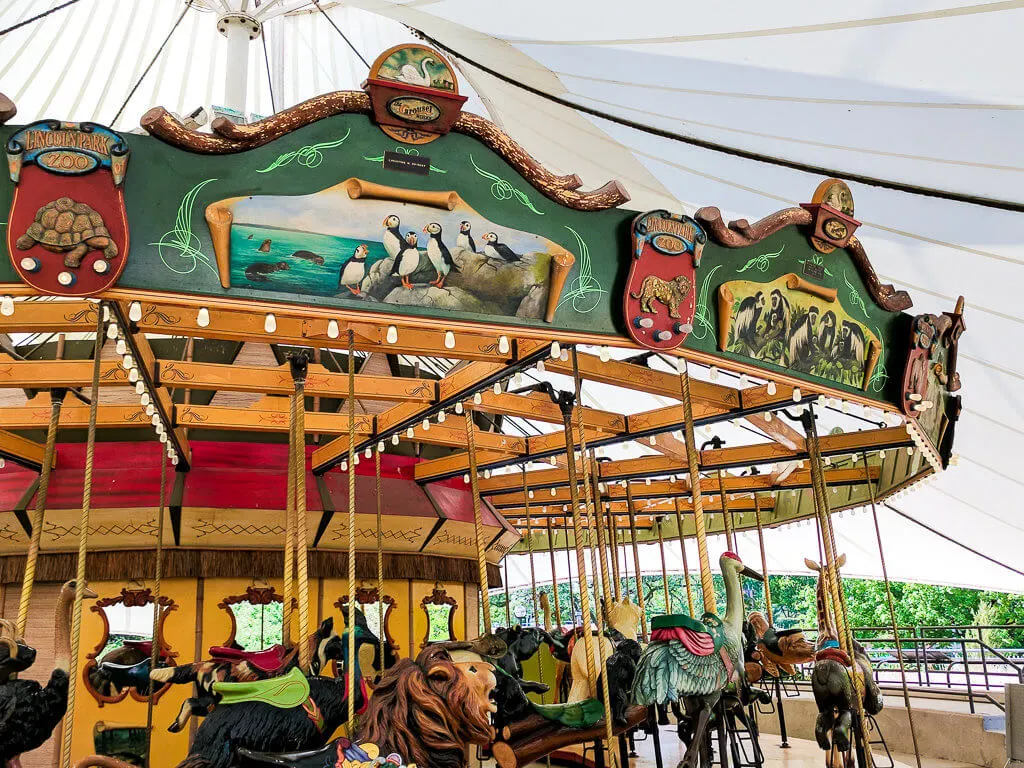 …and then the carousel animals at the Logansport Dentzel Carousel in Indiana, which is a National Historic Landmark: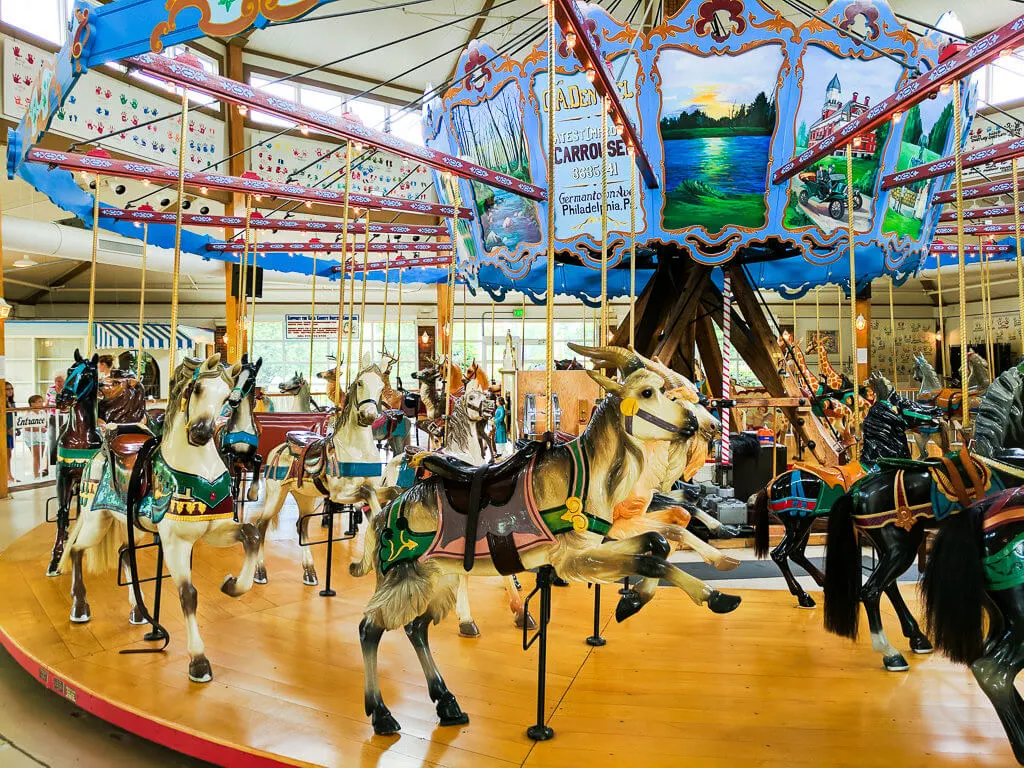 And we kicked off our carousel animals riding earlier this summer at the county fair.
Each month I share an original color palette using Astrobrights Papers who I'd like to thank for sponsoring these posts. All color palettes and opinions are mine.
I've been inspired in past months by Miniature golf balls and Chicago city pothole art and LEGO® bricks and yellow tulips in Schnitzelburg and unexpected rainbows and Valentine heart cookies and lush green plants in Chicago's Garfield Park Observatory and German nutcrackers and Midwestern fall leaves and sugar skulls and baseball games and vintage quilts and an ocean of violets in bloom and lemonade and wild berries and beach toys.
My August summer color palette inspiration for you is Cosmic Orange™, Gravity Grape™, Terrestrial Teal™ and Lunar Blue™ from Astrobrights Papers. Can't you just hear the carousel music??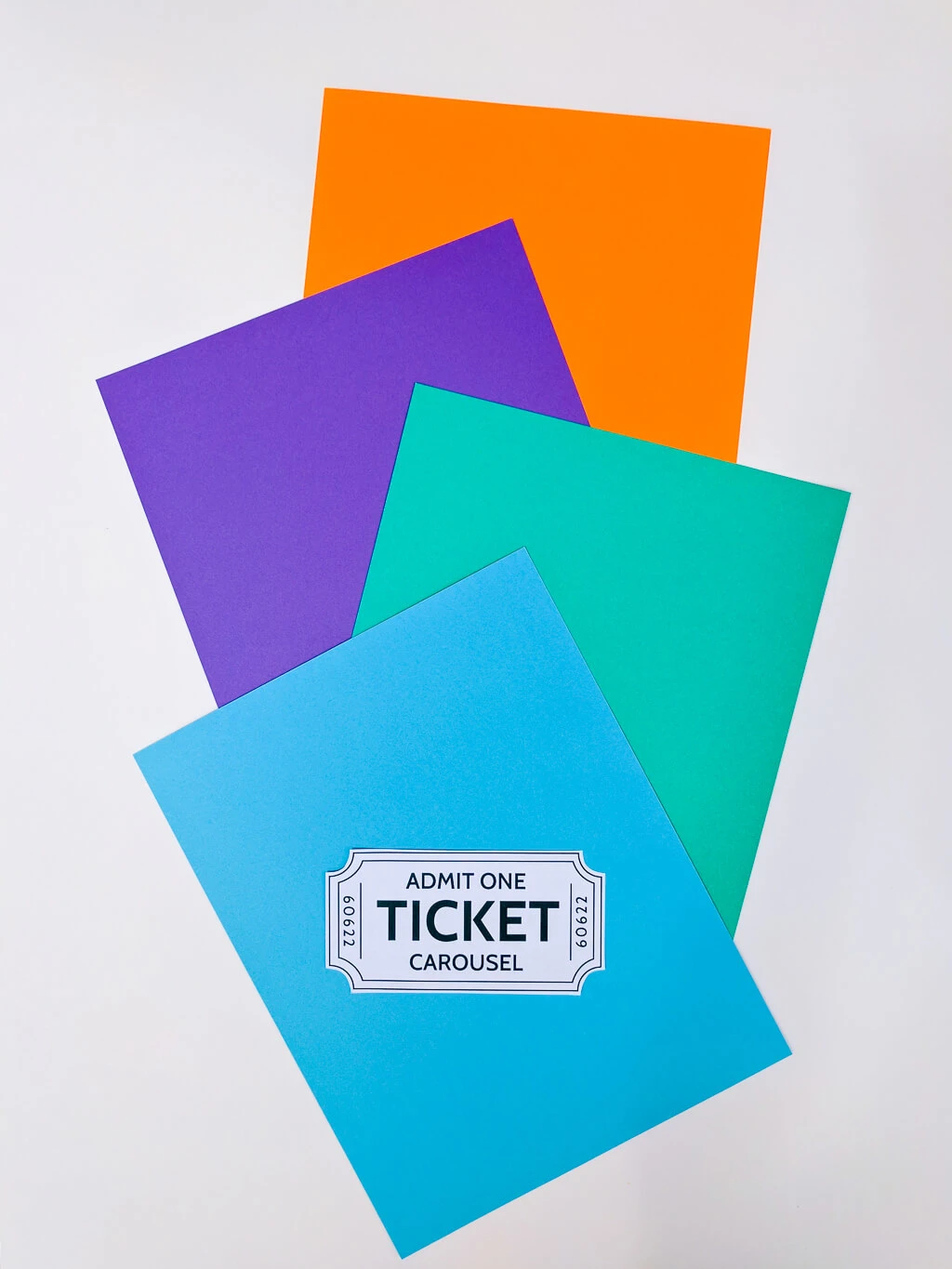 These two carousels differ in their colors, function and speed. The Lincoln Park Zoo carousel animals in Chicago with its wooden tigers, giraffes, monkeys, swans and more goes up and down at a pretty relaxed pace. I like all of the varied, unexpected color combinations on the saddles.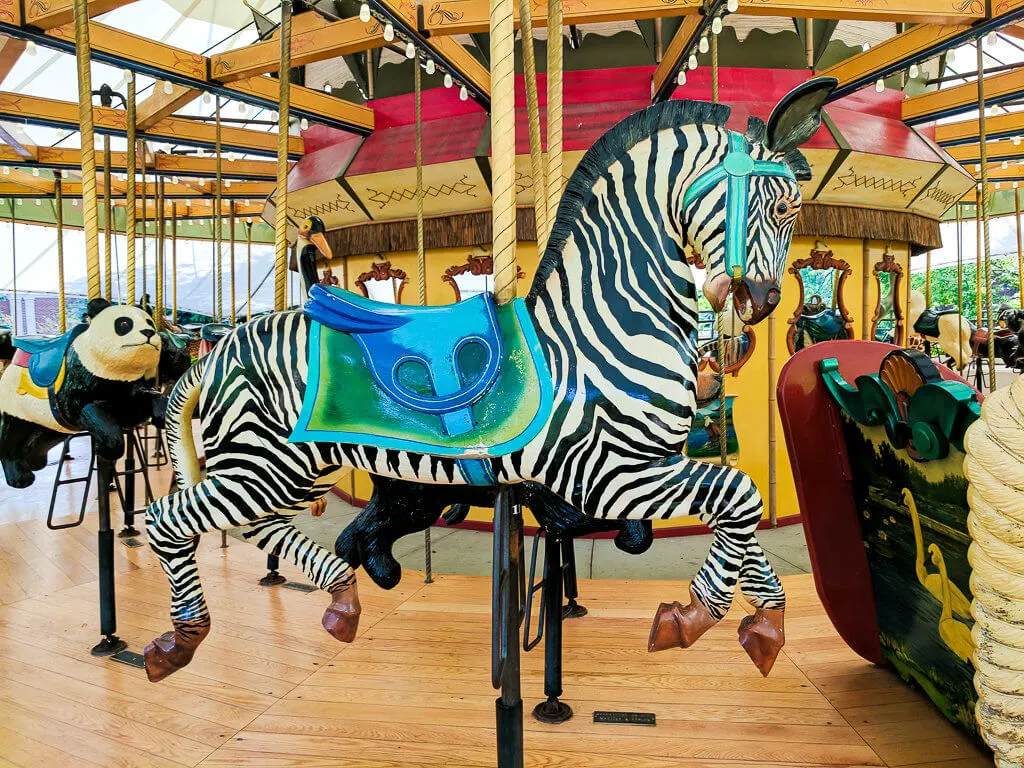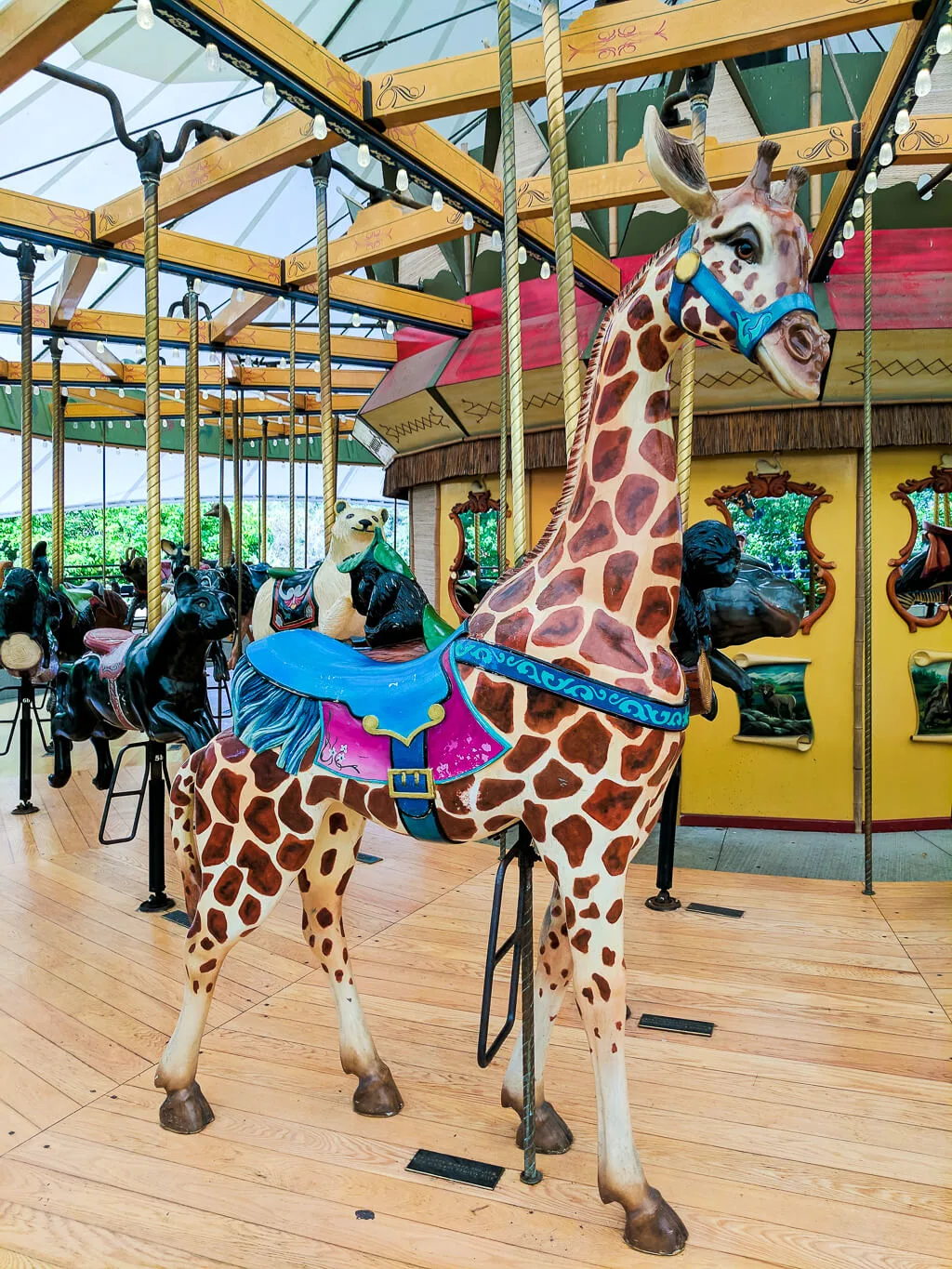 Then 2.5 hours south in Indiana: this hand-carved, one-hundred-year-old-plus Logansport Dentzel Carousel is accented in bright blues, greens, burgandies and golds…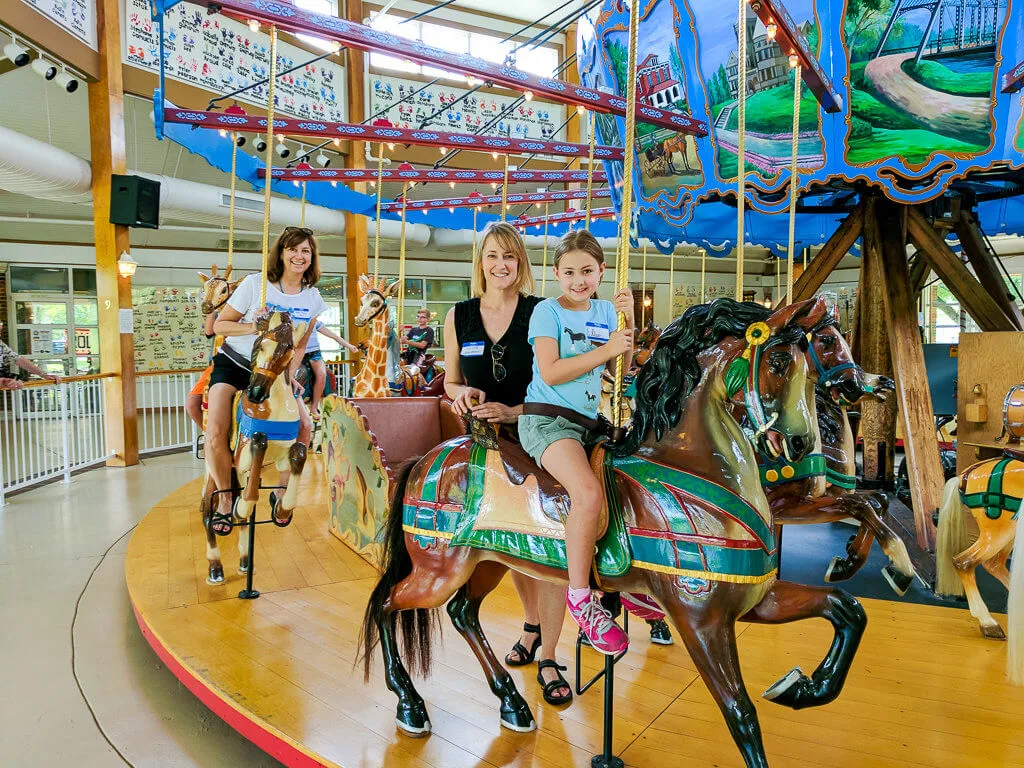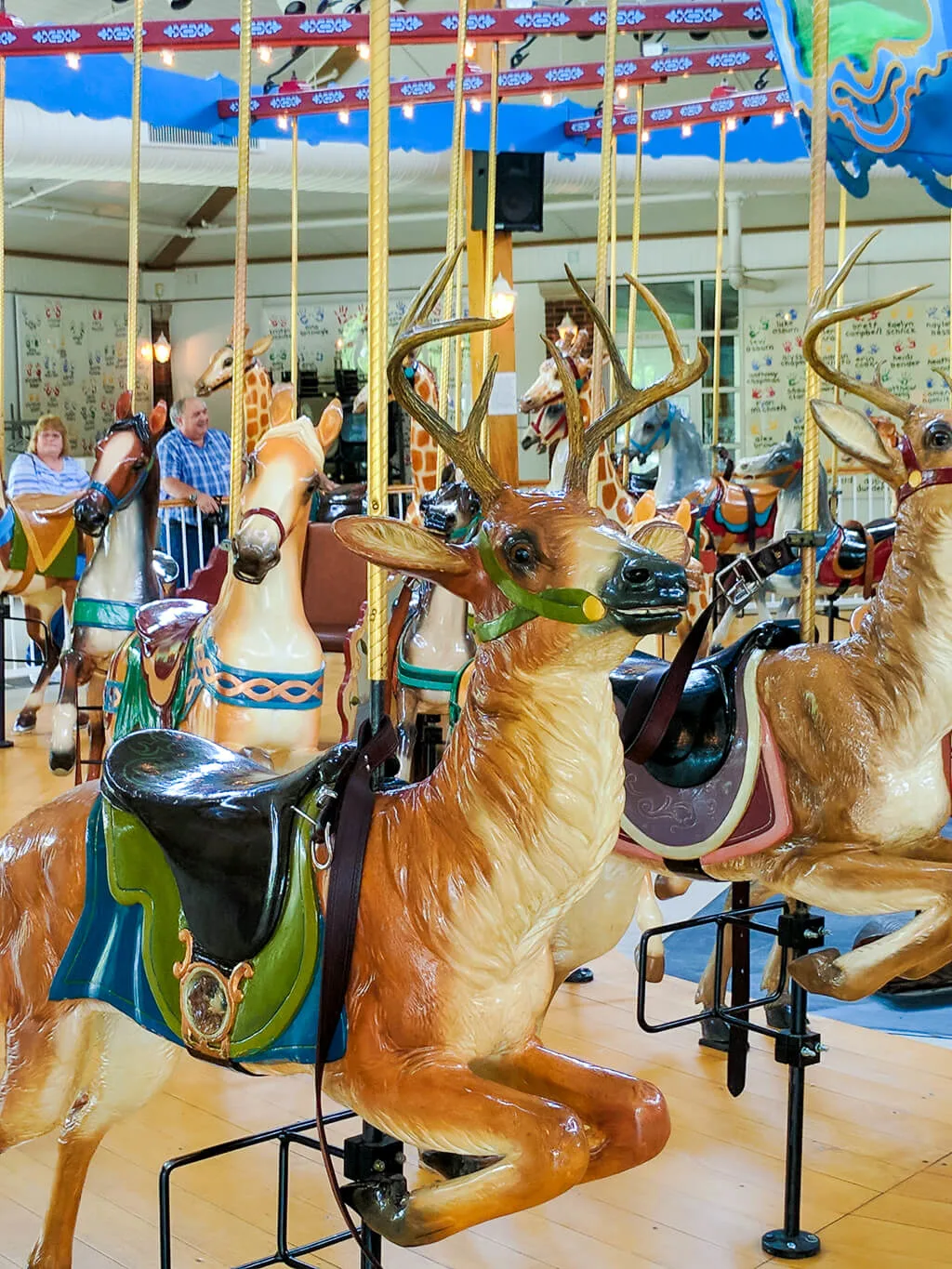 The Logansport Carousel is my favorite — it's where my grandma took me and my cousins when we were little during summer visits at her farm. It's old but it's fast and only $1 a ride so buckle up, buttercup…
Are you ready to grab the brass ring? The Logansport Carousel has a ring chute filled with a bunch of silver rings and one brass ring that's good for a free ride (and bragging rights). Each turn around the carousel, riders try to grab one ring (or two at a time, if you're good).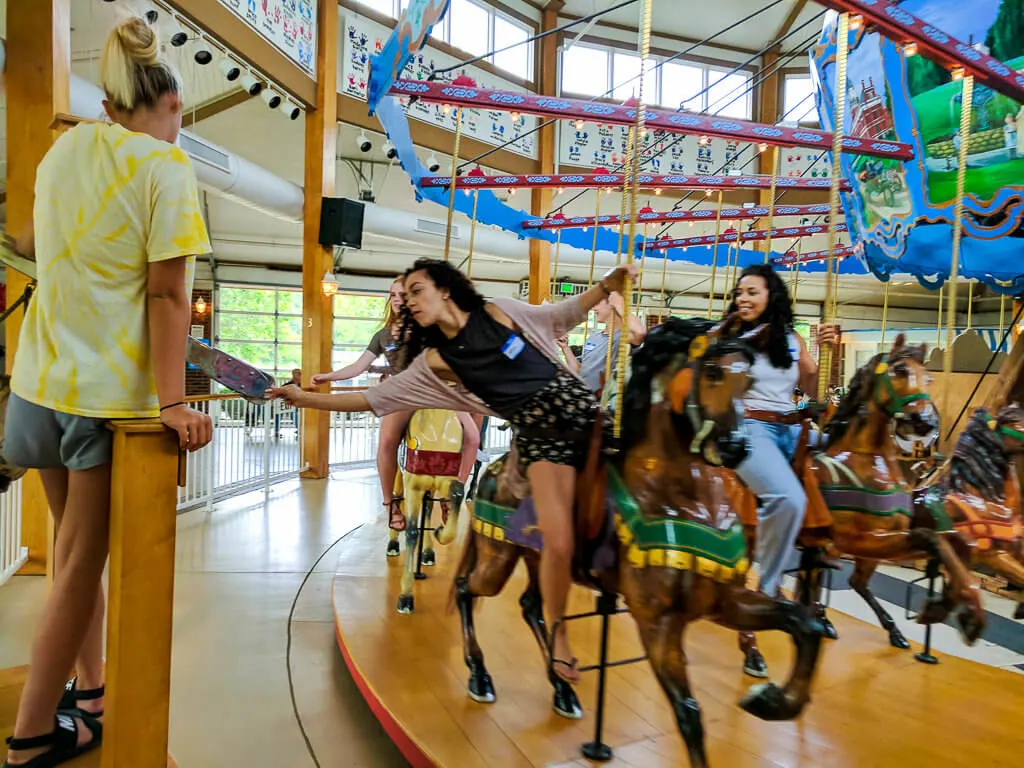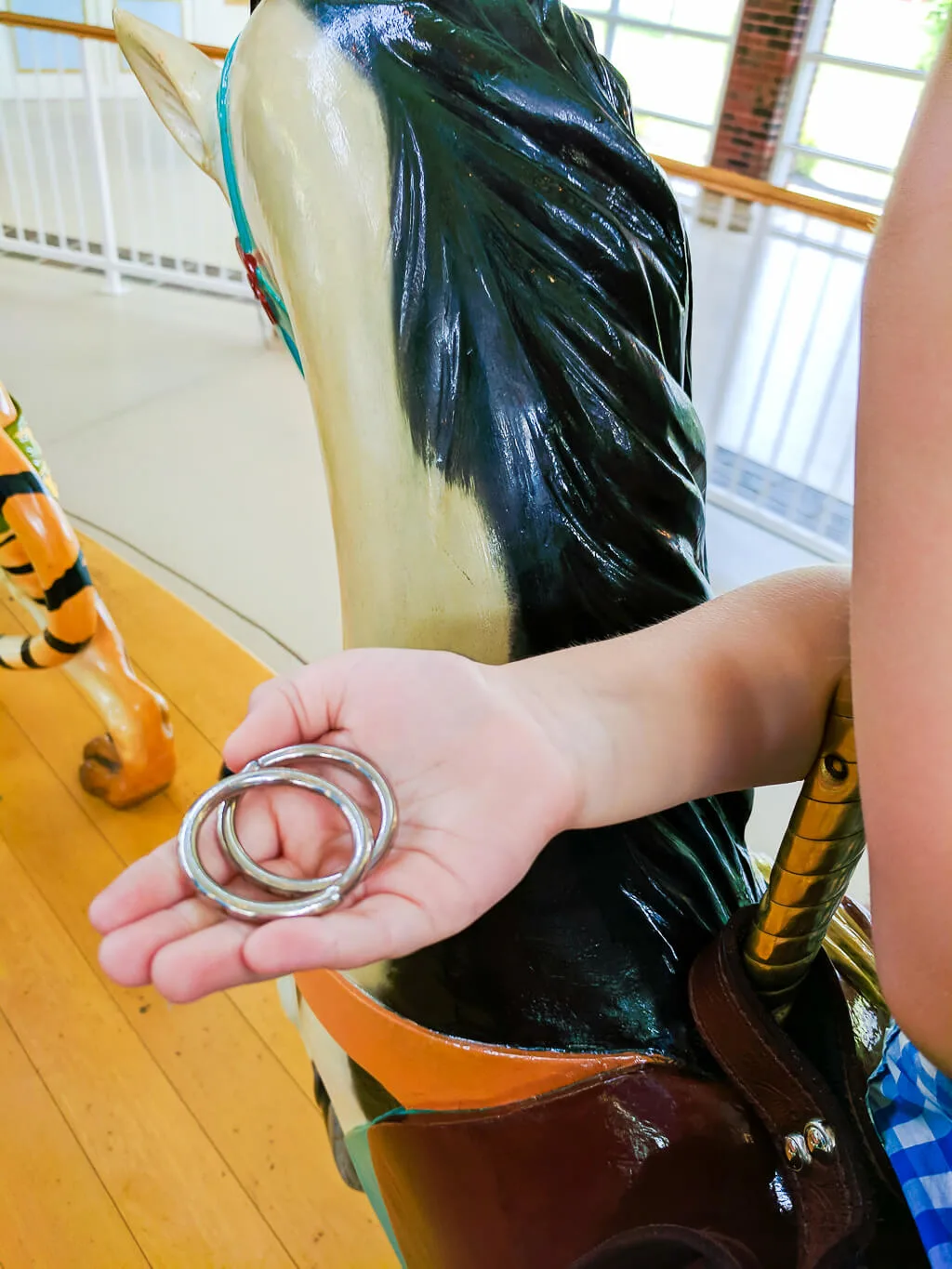 And look who got the brass ring (with Mommy's help) on his third ride!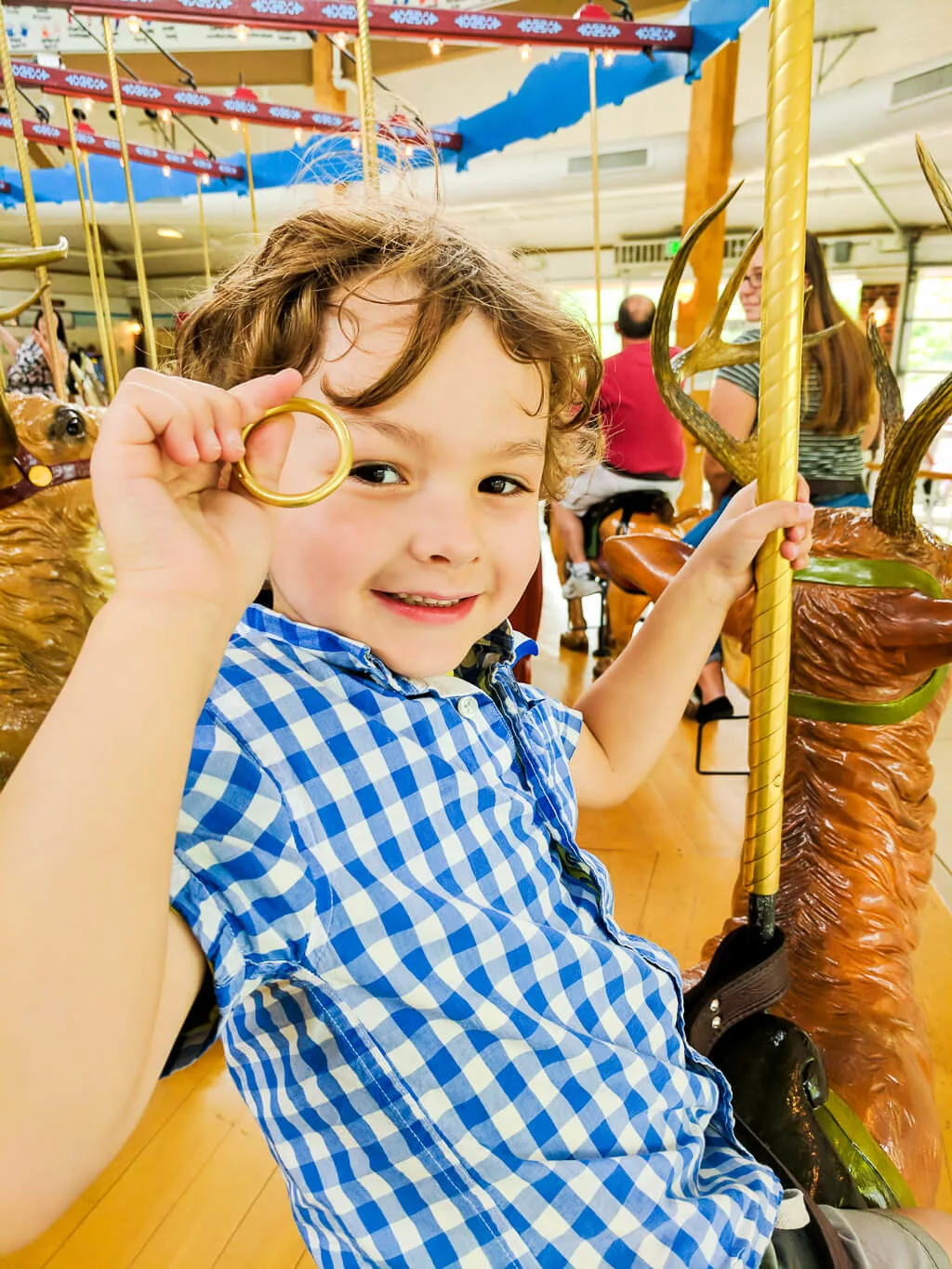 Riding vintage wooden carousel animals inspired August's color palette with these Astrobrights Papers colors, from left to right below:
Lunar Blue™
Terrestrial Teal™
Gravity Grape™
Cosmic Orange™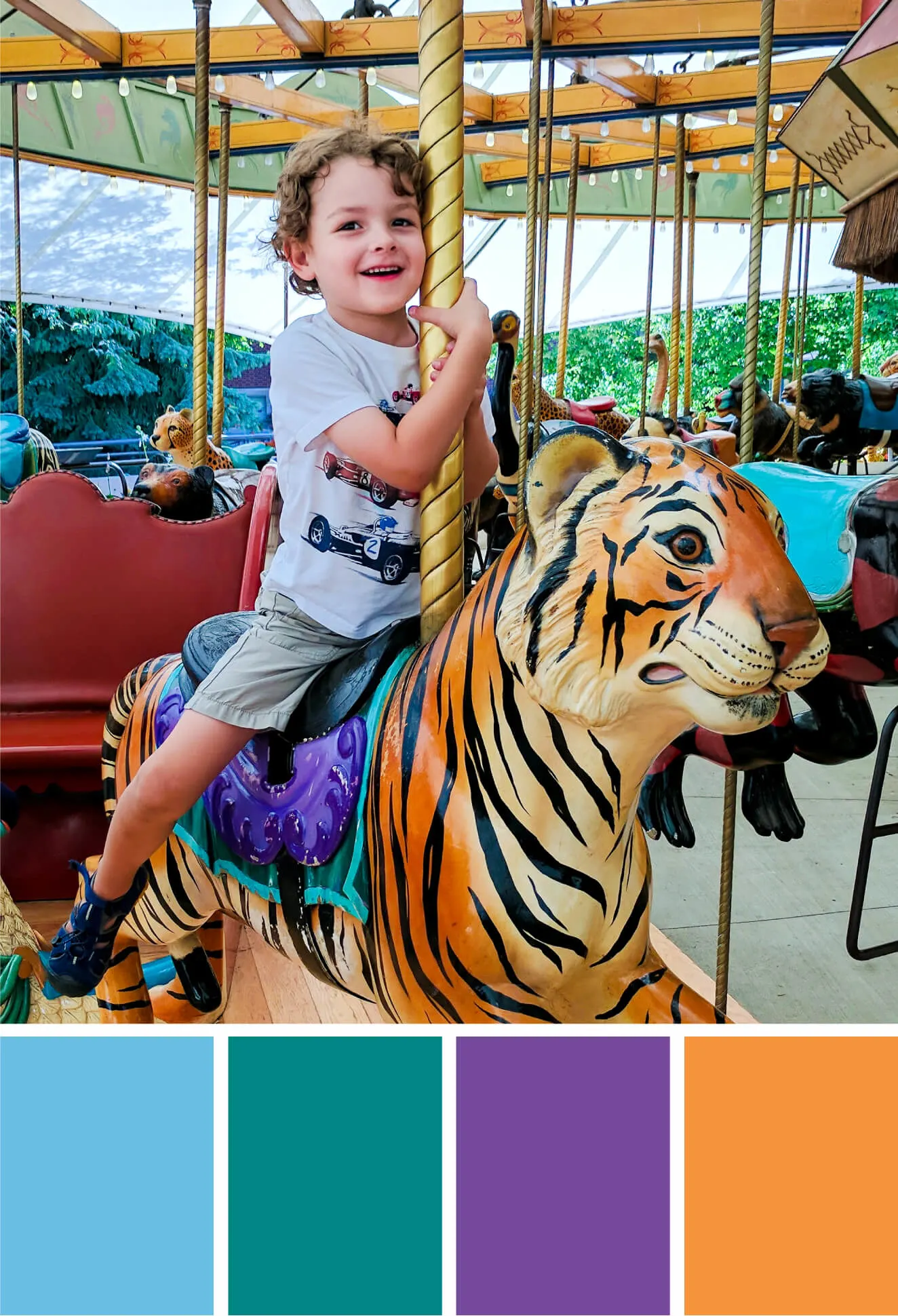 And because there are so many creative carousel animal colors, here's a bonus color palette that switches out a couple of the colors: Celestial Blue™, Terrestrial Teal™, Martian Green™ and Cosmic Orange™. Too hard to pick just one!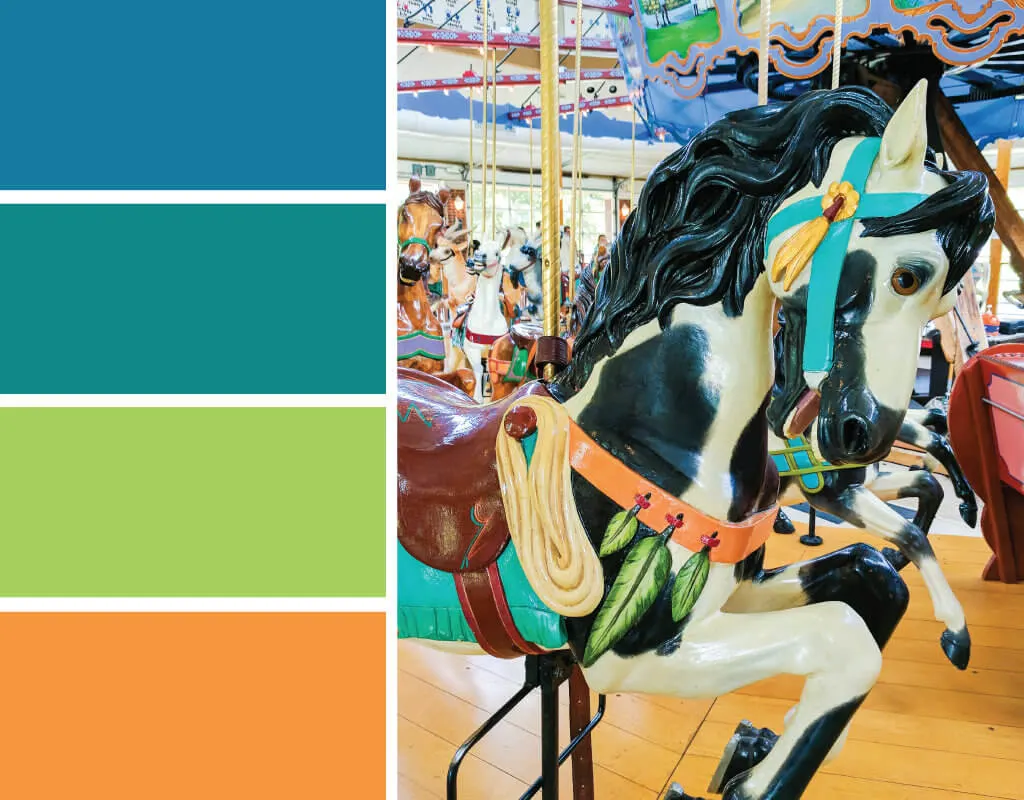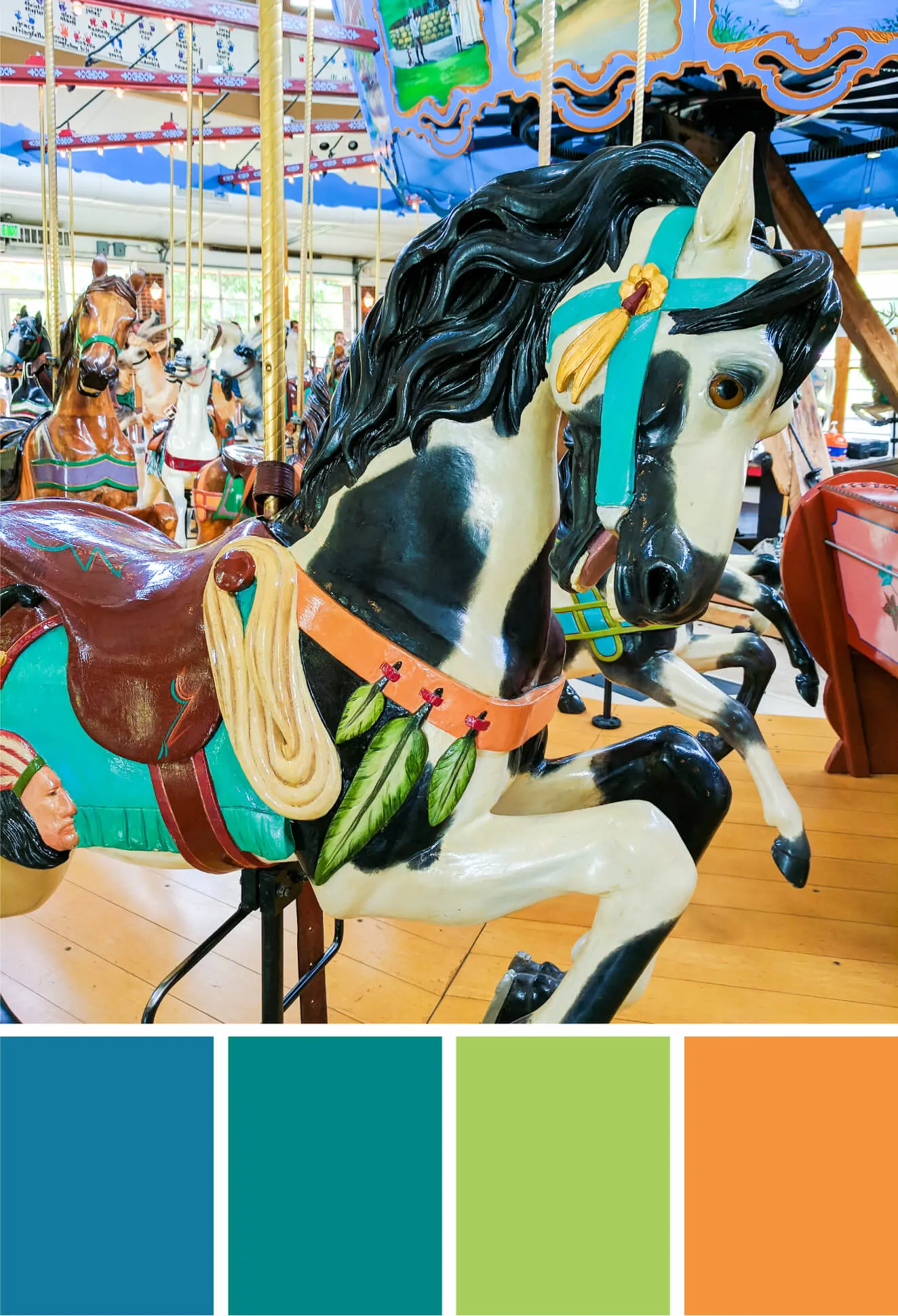 These bright colors are just some of Astrobrights Papers 25 colors (with affiliate links)…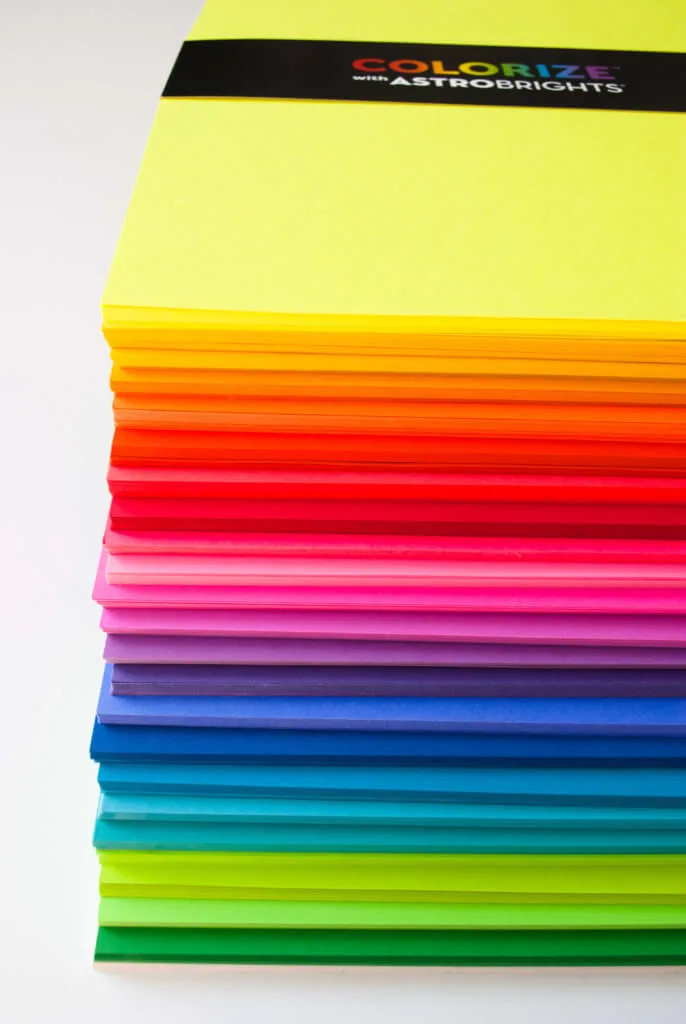 Astrobrights Papers is my favorite paper hands down. You can get your own pack of Astrobrights Papers here. Choose all 25 colors, or one of their many assortment packs, or a big pack of one color (with affiliates):
See my past color palettes to help inspire your own:
[clear-line]
Check back next month to see the next set of color palettes for more inspiration on how to Colorize™ throughout the year.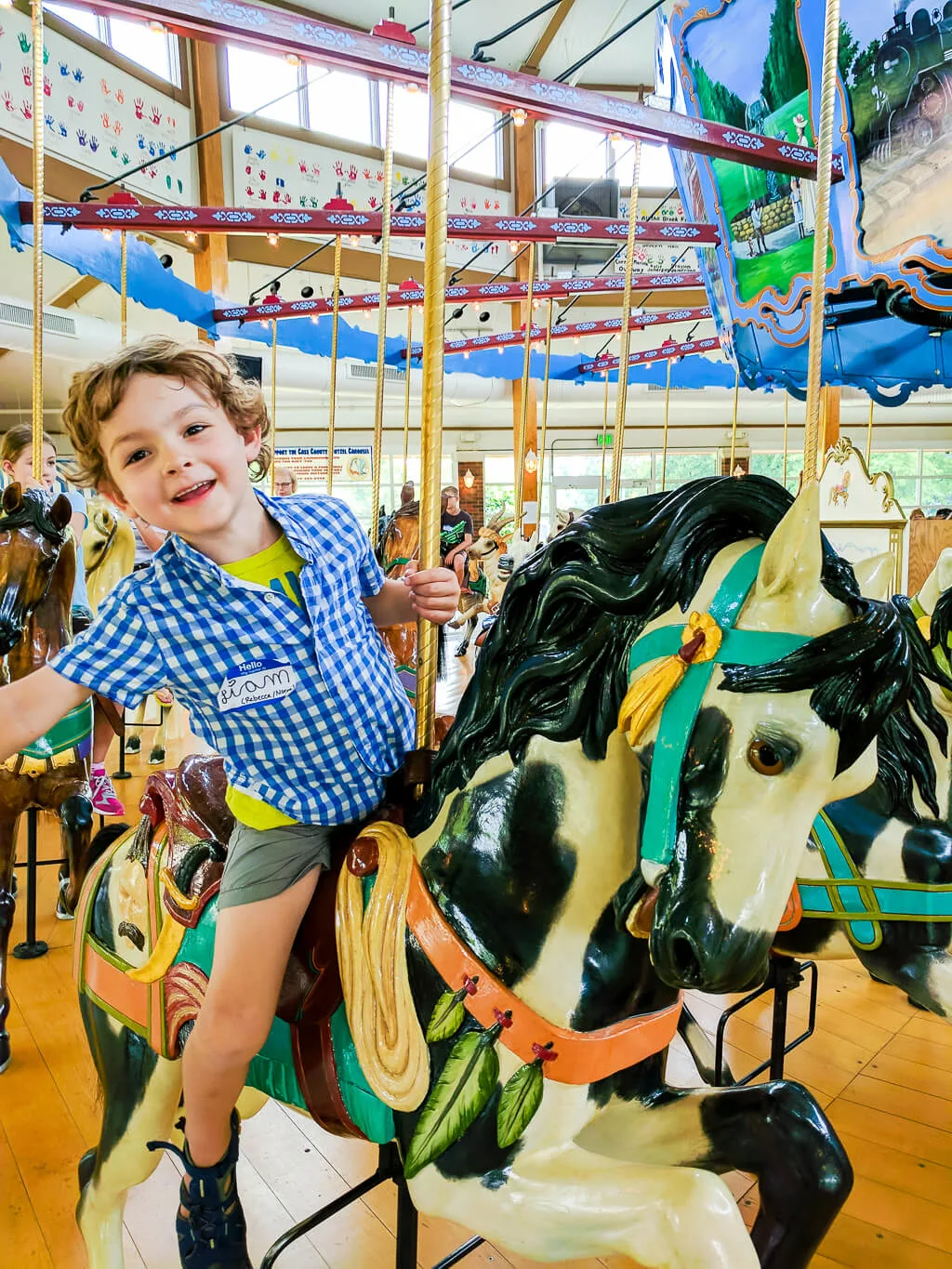 And be sure to tell me in the comments below: What's your summer memory of riding carousel animals? ? ☀️ ?
=====
Thanks to Astrobrights Papers for sponsoring this post and sending me their beautiful colorful paper. I only share brands that I really love and use myself like on these paper Father's Day tie bunting and napkin rings, how to make DIY paper Easter baskets, and paper heart bracelets for Valentine's Day, and this Ice cream cone front door wreath.