Today I'm sharing a fall-inspired apple color palette with shades of red, pink, green and yellow. Have you ever visited an apple orchard? It's fun to see all the apple varieties with so many different colors and flavors and wander through the serene rows of apple trees. My September red, pink, green and yellow bright fall color palette is inspired by freshly-picked apples in Wisconsin.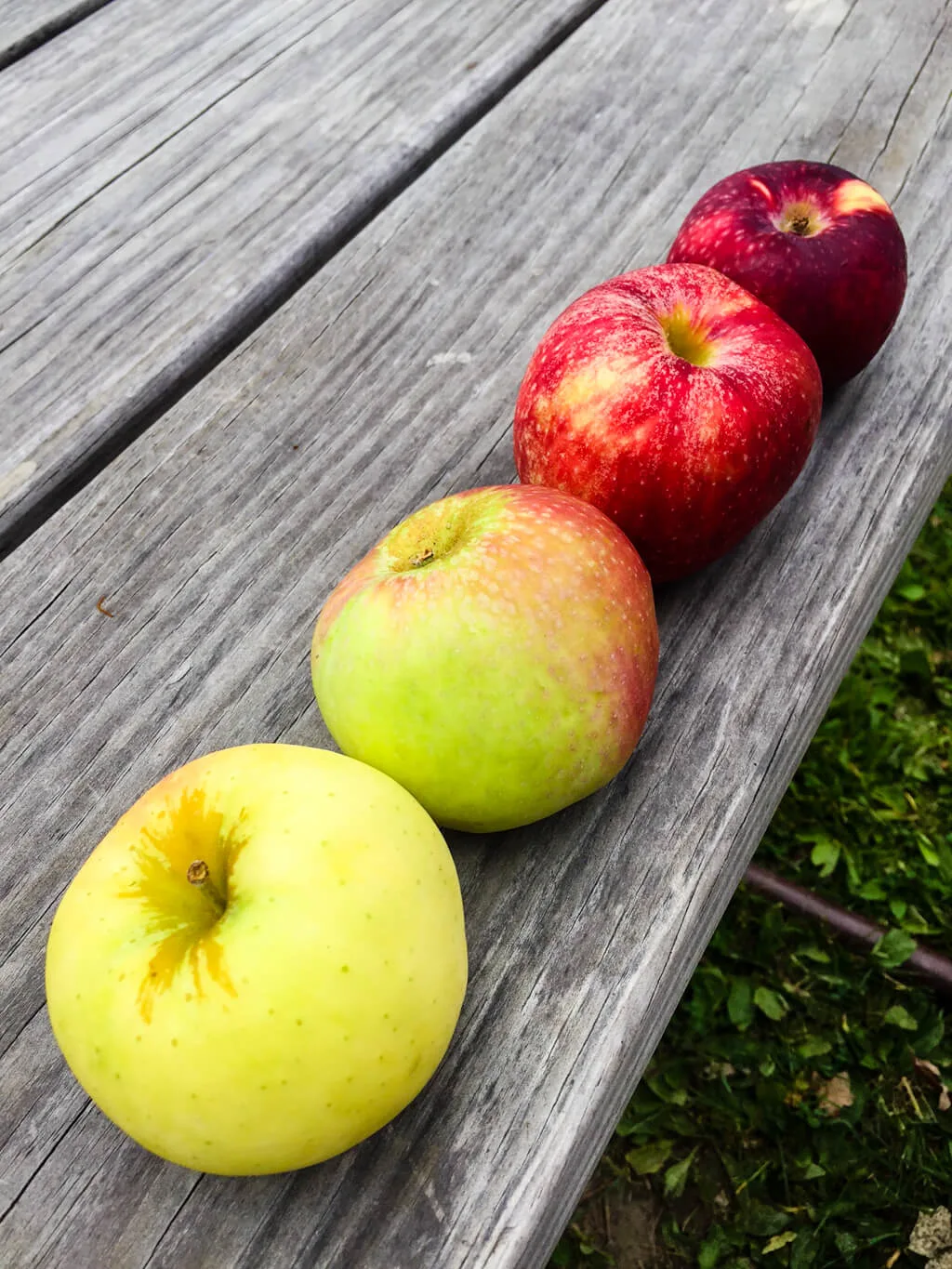 All kinds of colors for all kinds of apples – green, red, pink, and yellow
My good friend Sarah grew up on Brightonwoods Apple Orchard in Burlington, Wisconsin about an hour and a half north of Chicago. Before I met Sarah in college, I thought there were only two kinds of apples in the world: Red Delicious and Granny Smith. Whoa, was I way wrong! Brightonwoods Orchards alone grows and sells more than 200 apple varieties, each with fun names like Ginger Gold and Mollies Delicious and Maiden Blush.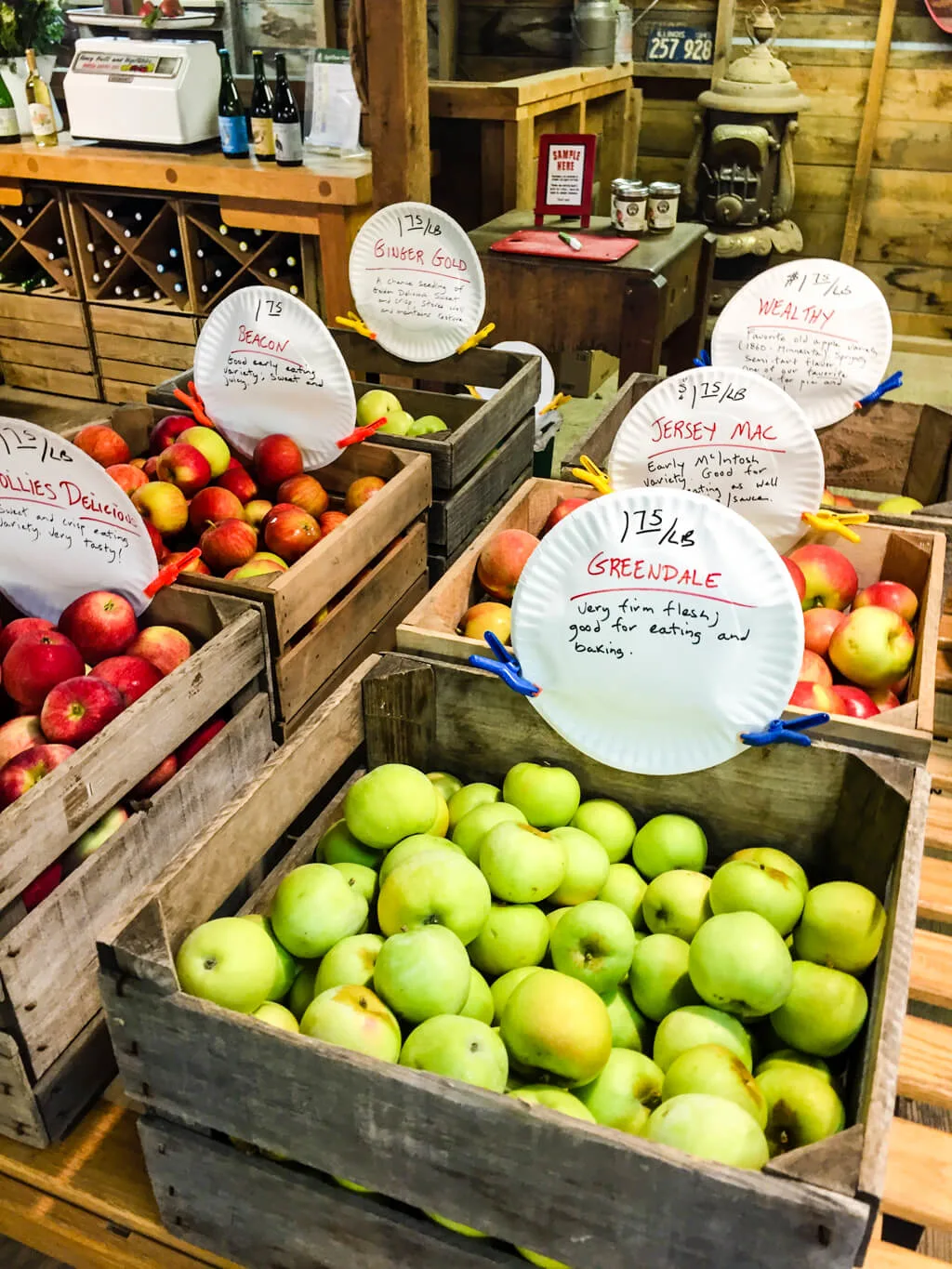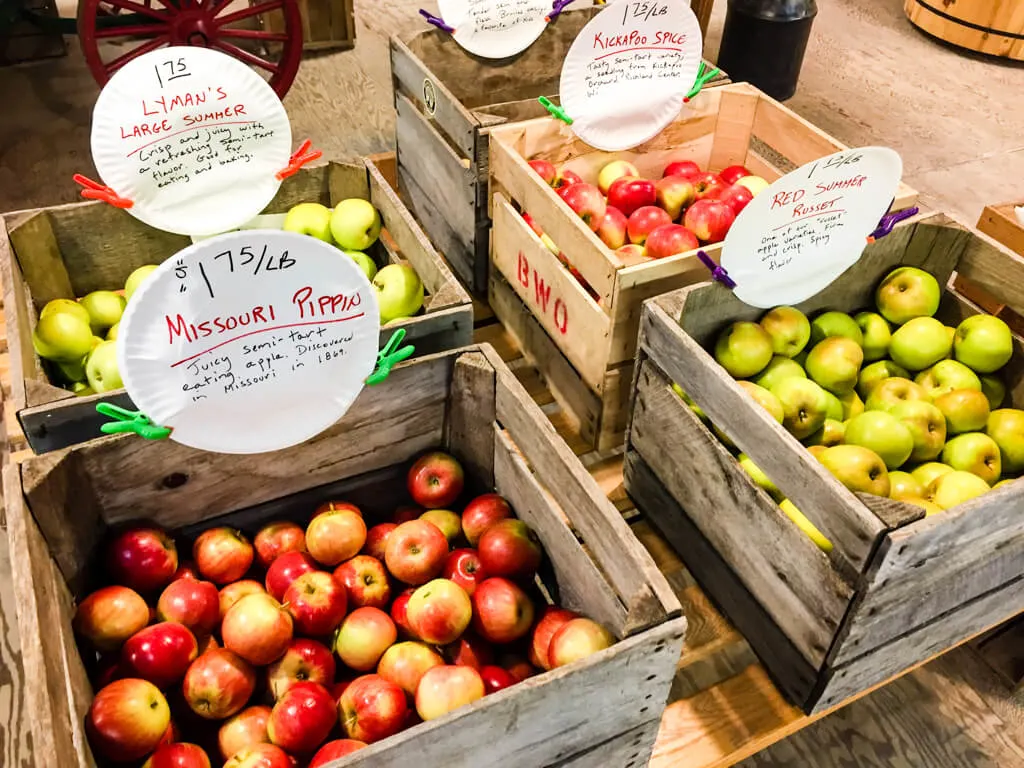 Each month I share an original color palette using deeply saturated Astrobrights® color papers and cardstock who I'd like to thank for sponsoring these posts. All color palettes and opinions are mine.
I've been inspired in past months by Carousel animals and Miniature golf balls and Chicago city pothole art and LEGO® bricks and yellow tulips in Schnitzelburg and unexpected rainbows and Valentine heart cookies and lush green plants in Chicago's Garfield Park Observatory and German nutcrackers and Midwestern fall leaves and sugar skulls and baseball games and vintage quilts and an ocean of violets in bloom and lemonade and wild berries and beach toys.
My September summer color palette inspiration for you is Re-Entry Red™, Plasma Pink™, Terra Green™ and Lift-Off Lemon™ from Astrobrights.
Apples is one of our family's very favorite fruits. Apple pie! Apple cider! Caramel apples! Apple butter! Apple donuts! Applesauce! Hard cider!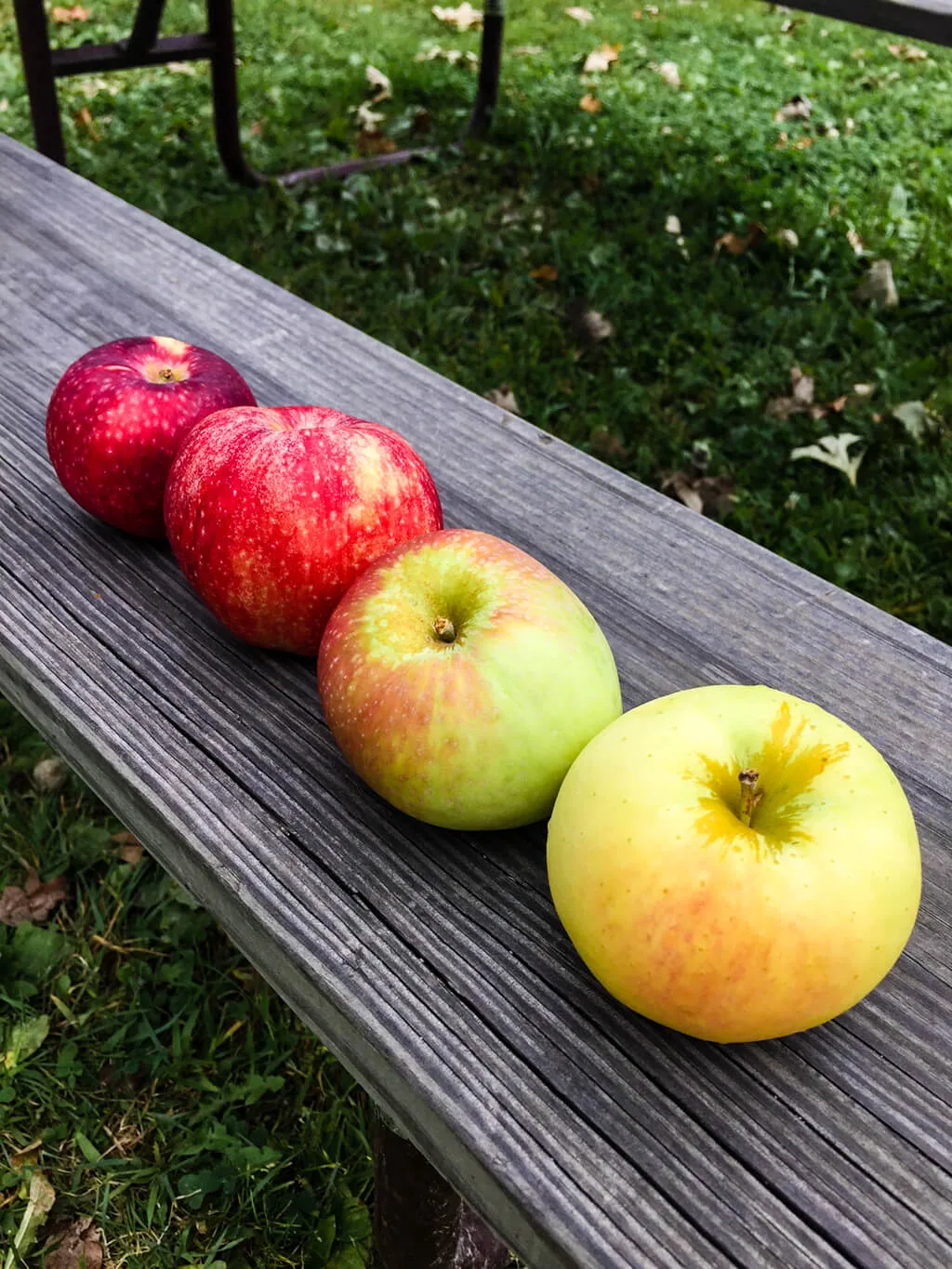 It's hard to believe that THIS kind of living is just over an hour's drive from the city. I'm a city girl with a country core so I like to get out of Chicago, and fall is such a beautiful time for a country road trip.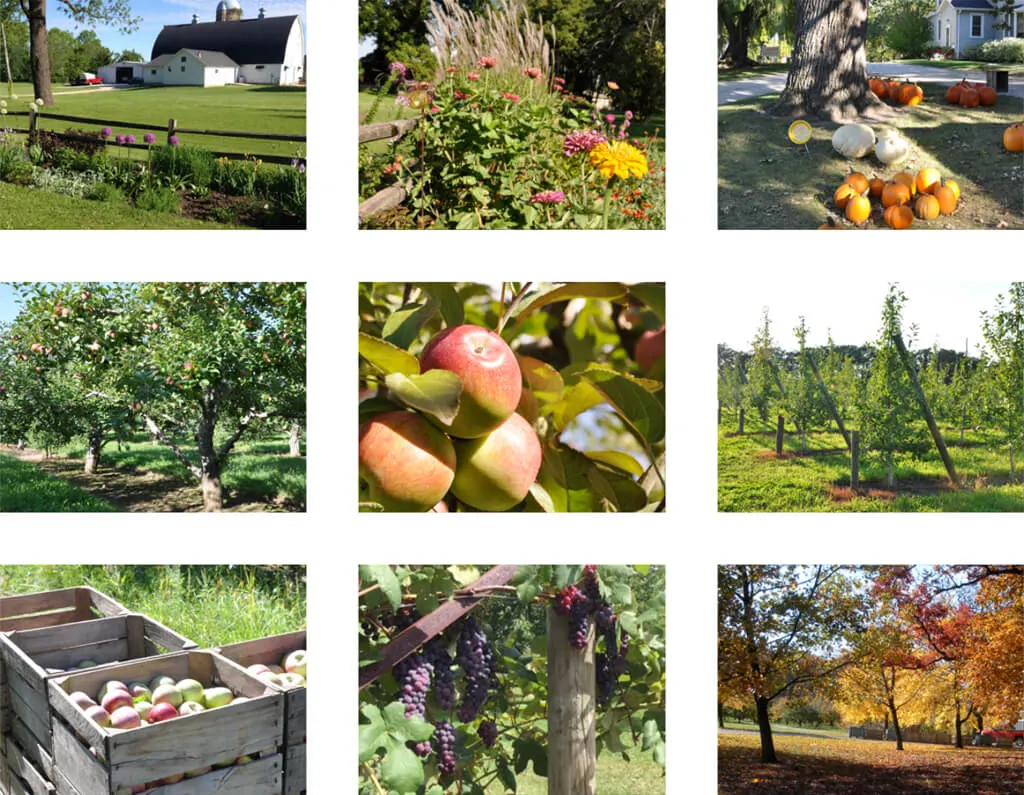 Apple varieties at a Wisconsin apple orchard inspired September's color palette with these Astrobrights Papers colors, from left to right below:
Re-Entry Red™
Plasma Pink™
Terra Green™
Lift-Off Lemon™
These bright colors are just some of Astrobrights' 25 colors …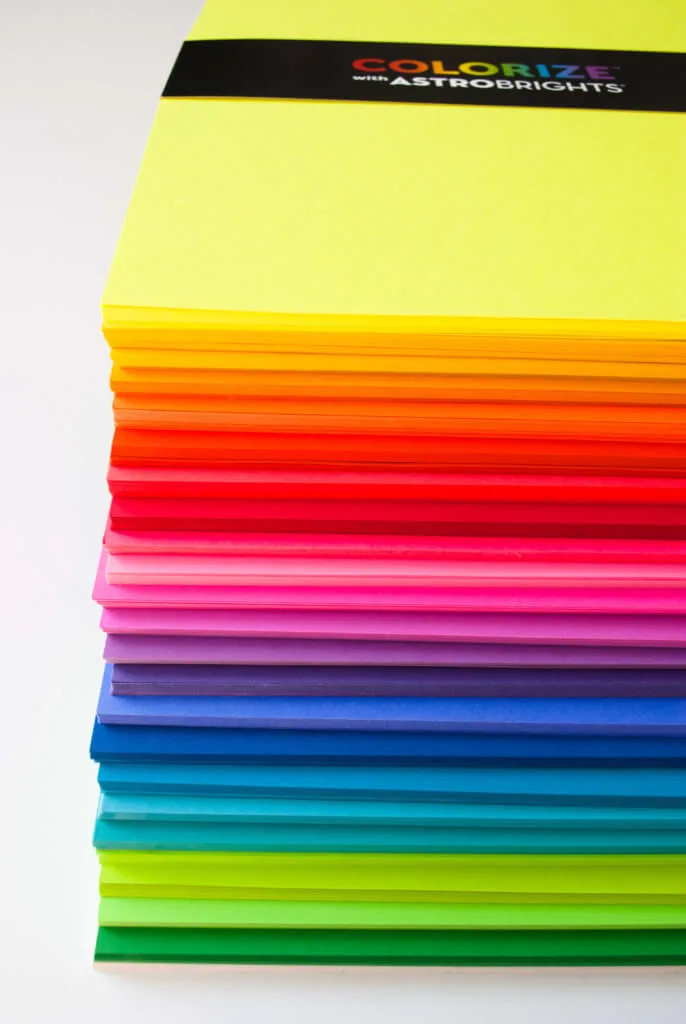 Astrobrights Papers is my favorite paper hands down. You can get your own pack of Astrobrights Papers here. Choose all 25 colors, or one of their many assortment packs, or a big pack of one color (with affiliates):
See my past color palettes to help inspire your own:
Check back next month to see the next set of color palettes for more inspiration on how to Colorize™ throughout the year.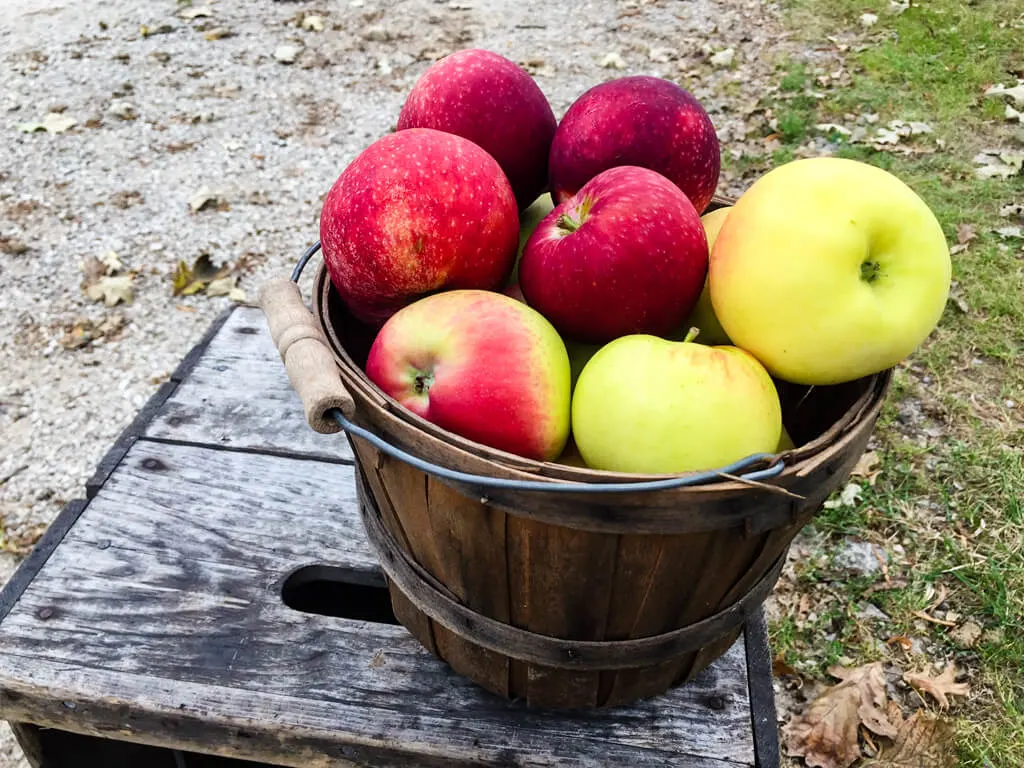 And be sure to tell me in the comments below: What's your favorite apple variety? (ours is Honey Crisp)
=====
Thanks to Sarah Stone Waters for her beautiful apple orchard photos.
Thanks to Astrobrights Papers for sponsoring this post and sending me their beautiful colorful paper. I only share brands that I really love and use myself like on these paper Father's Day tie bunting and napkin rings, how to make DIY paper Easter baskets, and paper heart bracelets for Valentine's Day, and this Ice cream cone front door wreath.