Make Christmas special for the kids in your life by making them a handmade DIY Christmas gift! Here are 10 fun Christmas gifts to sew for kids of all ages.
Most of my all-time favorite sewing projects are for my kids. In fact, most of my best DIY ideas, in general, are for my kids. All of the sewing projects for kids included below are either useful or playful and often both. I think that taking the time to make something handmade fills that gift with love. Plus, it's a lot of fun to be creative and have fun whipping up a handmade toy or gift in cute fabric and colorful felt.
DIY gifts to sew for kids
These handmade gift ideas include some quick-sew ideas, some easy sew gifts for kids, and some sewing patterns for kids that take a bit more time. I've described each sewing project below. I've included handmade gift ideas to sew for all ages of kids, baby and toddlers, preschoolers, ages 2-5, ages 6-9, tweens, and teens.
DIY Christmas gifts for kids
These ideas are great to sew for kids for Christmas gifts — my list includes handmade toys, kids messenger bags, Play-Doh playmats, pencil cases, and more fun gift ideas for kids in addition to snuggly hats and blankies. Be sure to add my printable mitten gift tags when wrapping the kids' handmade gifts. Are you ready to see all of my cute ideas for Christmas gifts to sew for kids?
+++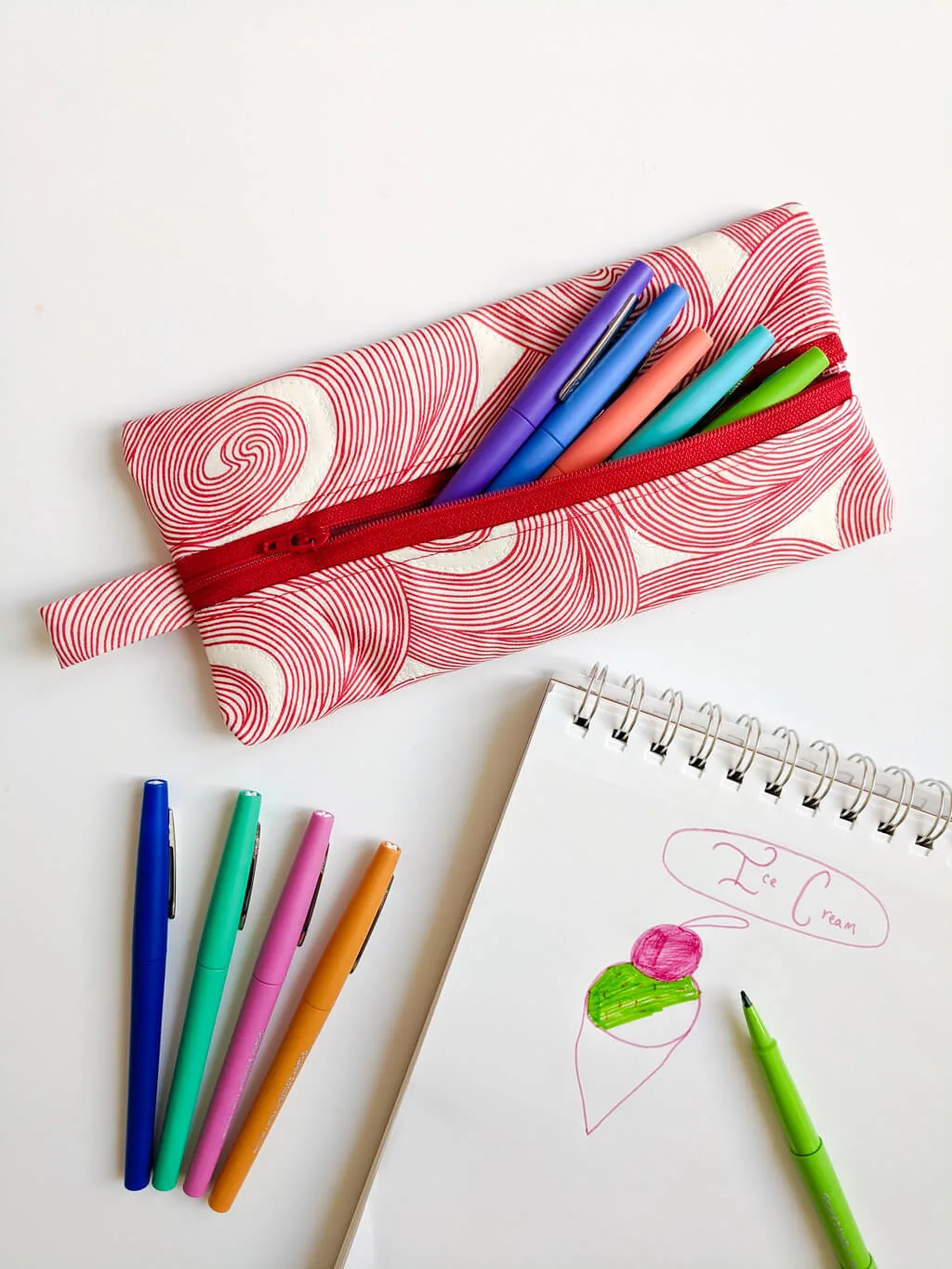 Let's start with a quick and easy sew Christmas gifts for kids with my free pencil case sewing pattern. This pencil case pattern is easy for beginners to make in just an hour or two. Don't be intimidated by the zipper — I'll show you a super-easy way to sew it in. This project is good for all ages — preschool, elementary, tweens, and teens. Choose the kid's favorite colors or a cute fabric pattern. This project works also well with scraps. My kids have several of these DIY pencil cases to keep their arts & crafts supplies organized: one for scented markers, one for drawing pencils, and one for rubber bands to make bracelets.
+++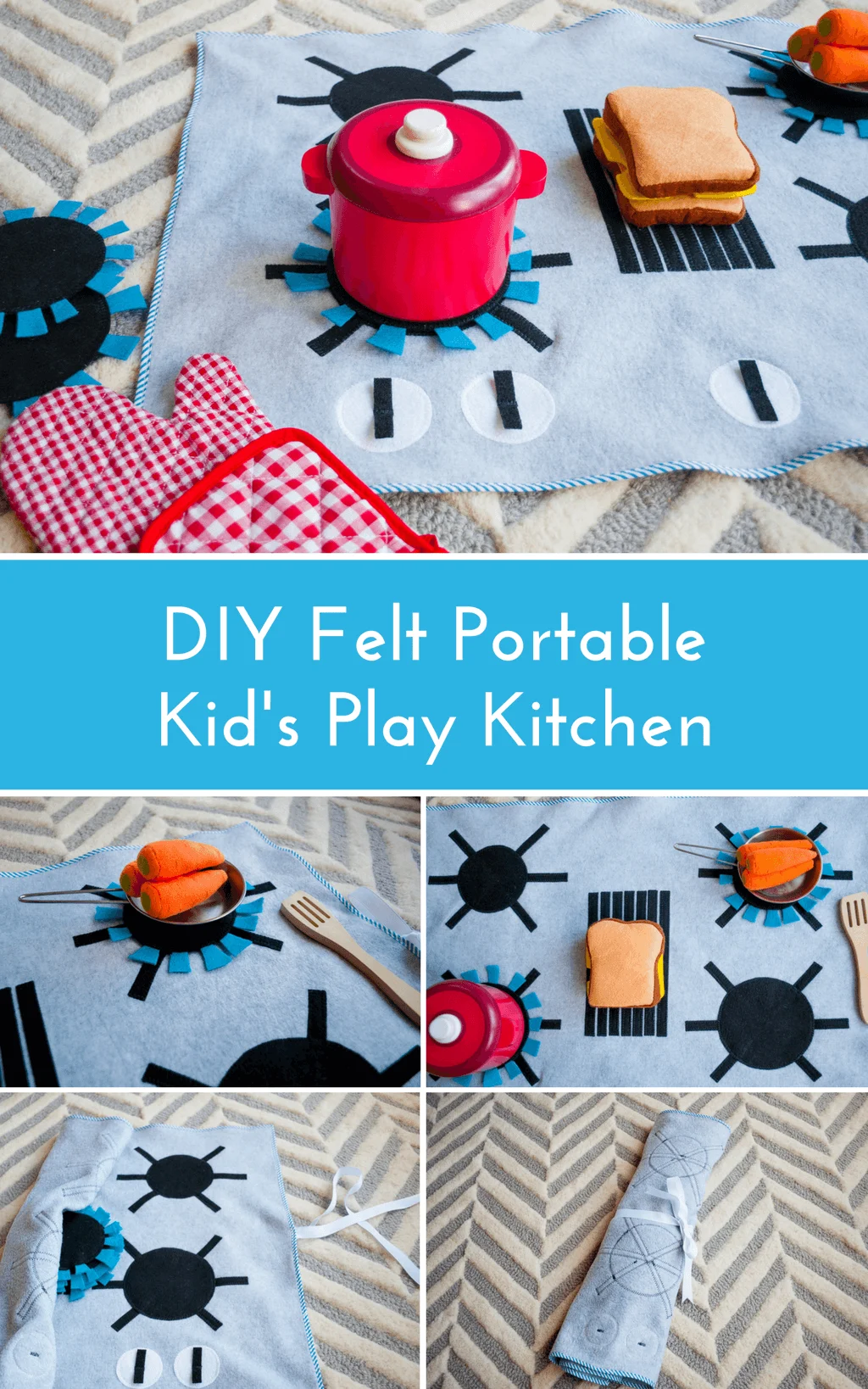 My felt stove DIY kids play kitchen free sewing pattern features detachable felt "burners" and a middle griddle for making sandwiches. It's flat and made from felt and fleece, so kids can play with it anywhere and roll it up to store away. This DIY gift idea is good for toddlers, preschoolers, and elementary school-age kids. Pack it up with some cute play pans for kids and pretend play food for a super fun ids DIY Christmas gift idea.
+++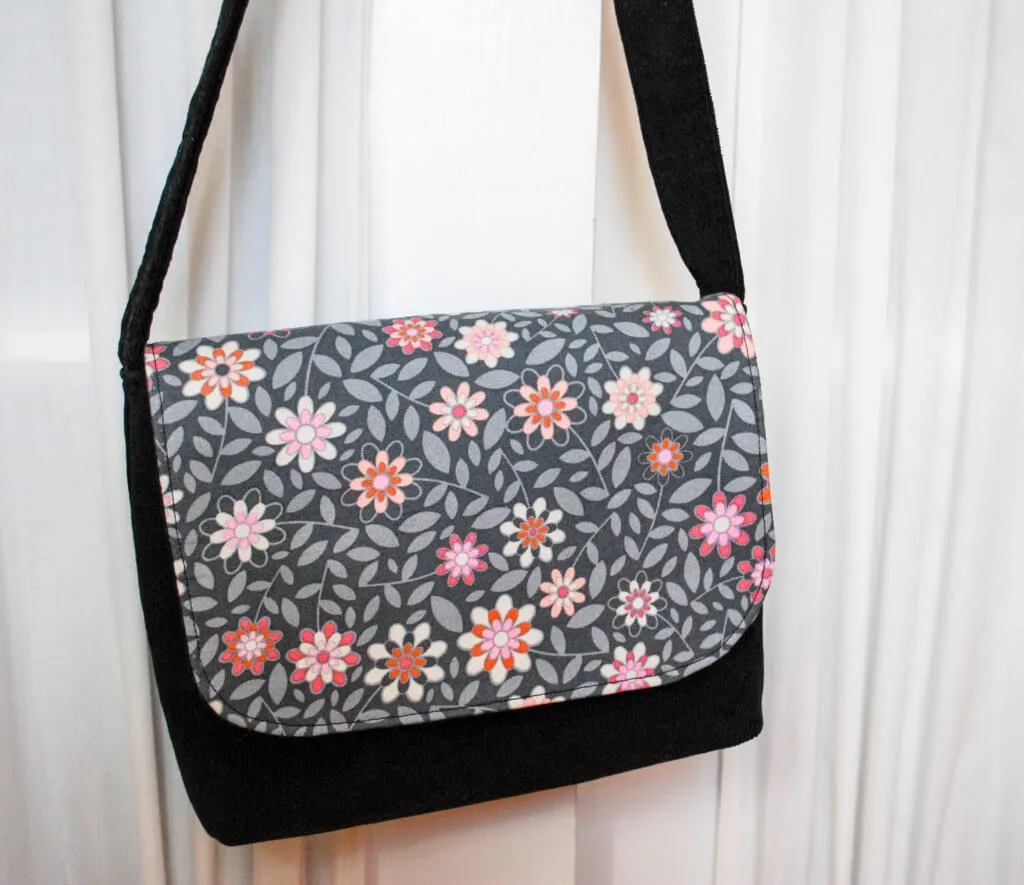 Make this kid-sized messenger bag free sewing pattern in any color or pattern. The strap is long enough to fit cross-wise across the body, and it's the perfect size for carrying around favorite toys, art supplies, and special treasures.
+++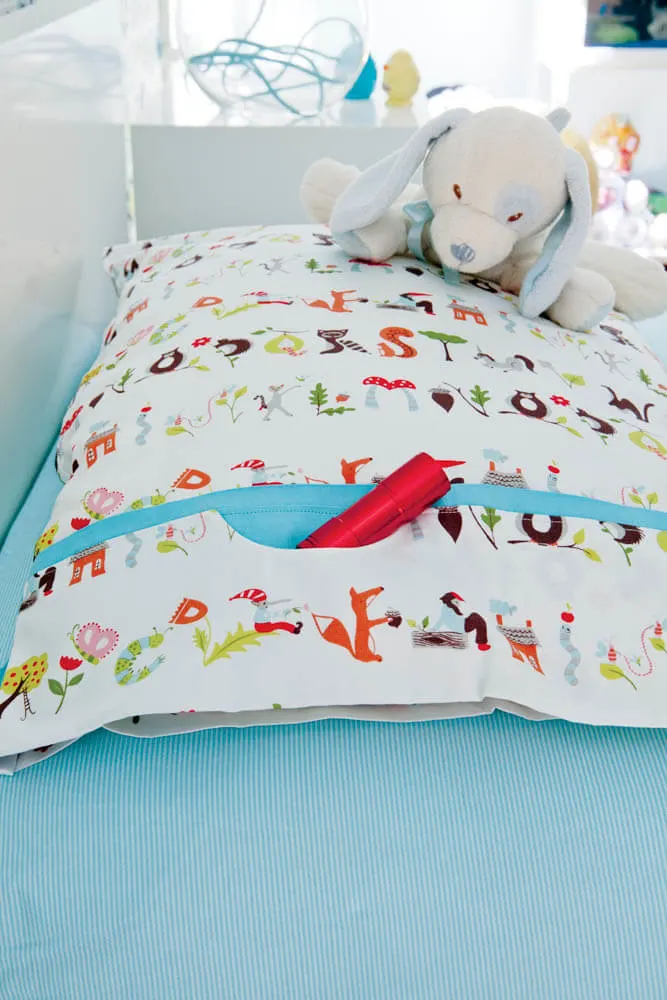 Make my super fun pillowcase sewing pattern with a special hidden pocket to store nighttime treasures! This sewing pattern is a simple and clever way to add an inset pocket in a pillowcase hem to store nighttime treasures. Tuck away chapstick, a flashlight, a Kleenex, or a special nighttime friend in the pocket opening. This is a super cute and easy handmade gift idea for kids of all ages from toddler to teen, just switch up the fabric for the age.
+++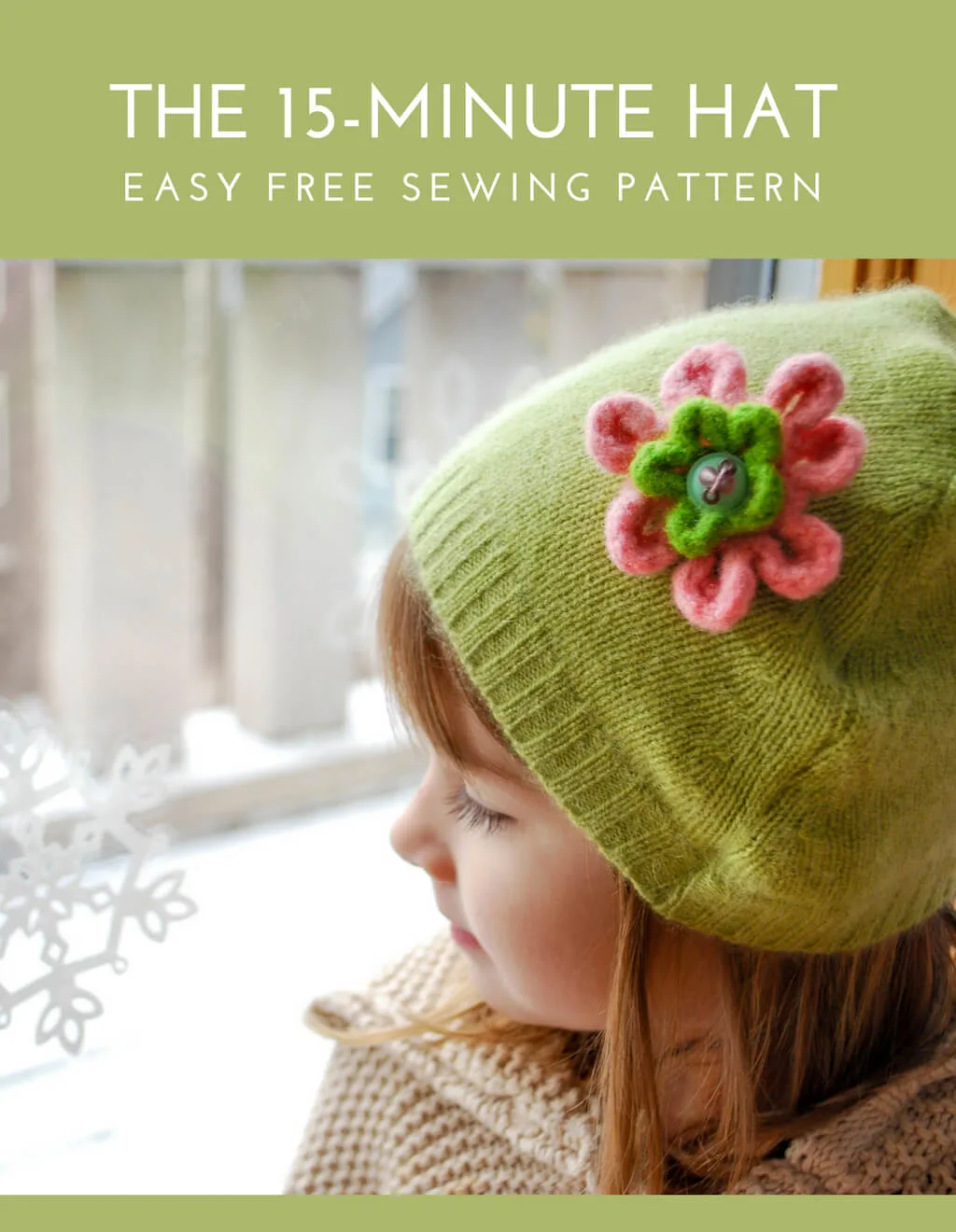 Make a winter hat from recycled sweaters that are sitting in your giveaway pile. Yes, it really does only take 15 minutes. And yep, it's super cute. This kid's DIY gift idea is good for all ages — toddler, preschool, elementary, tweens, and teens. Top the hat with a cute pin like these on Etsy.
+++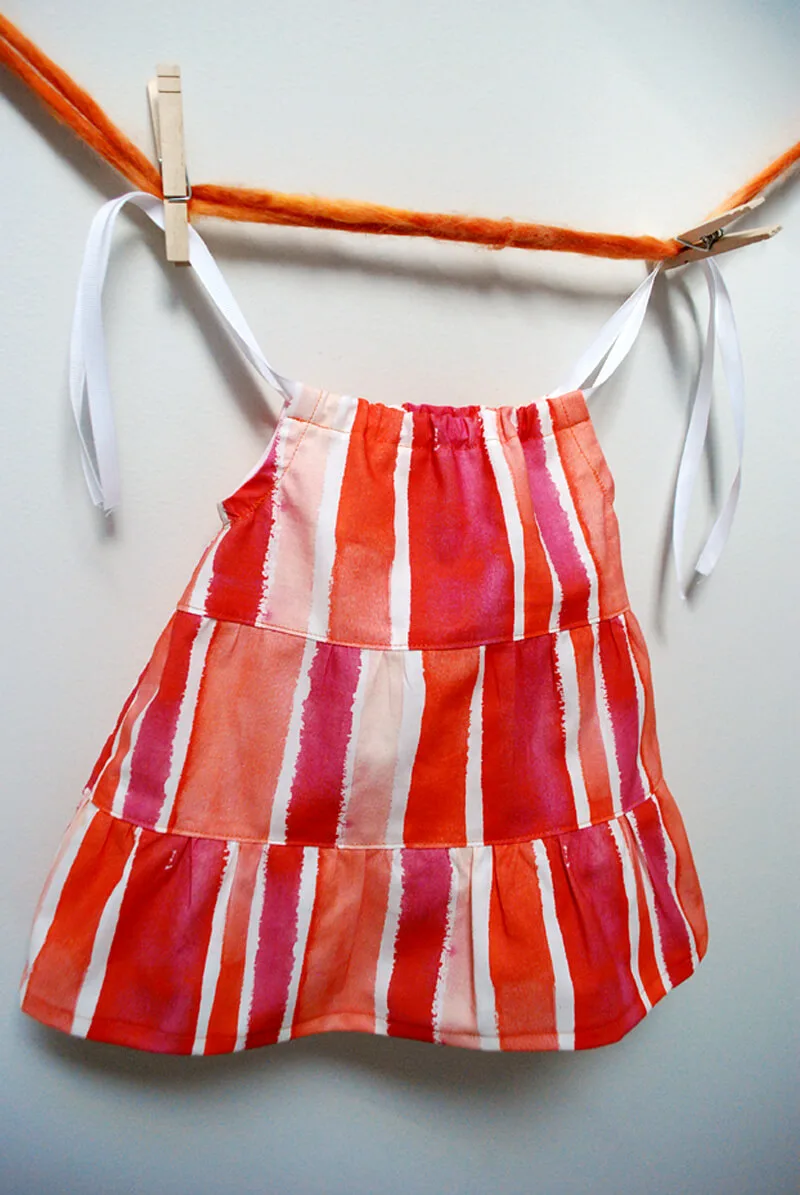 It's so fun to sew clothes for babies and toddlers. My tiered ruffle baby dress free sewing pattern features three tiers and ribbon ties at the arms. This pattern looks especially cute with striped fabric.
+++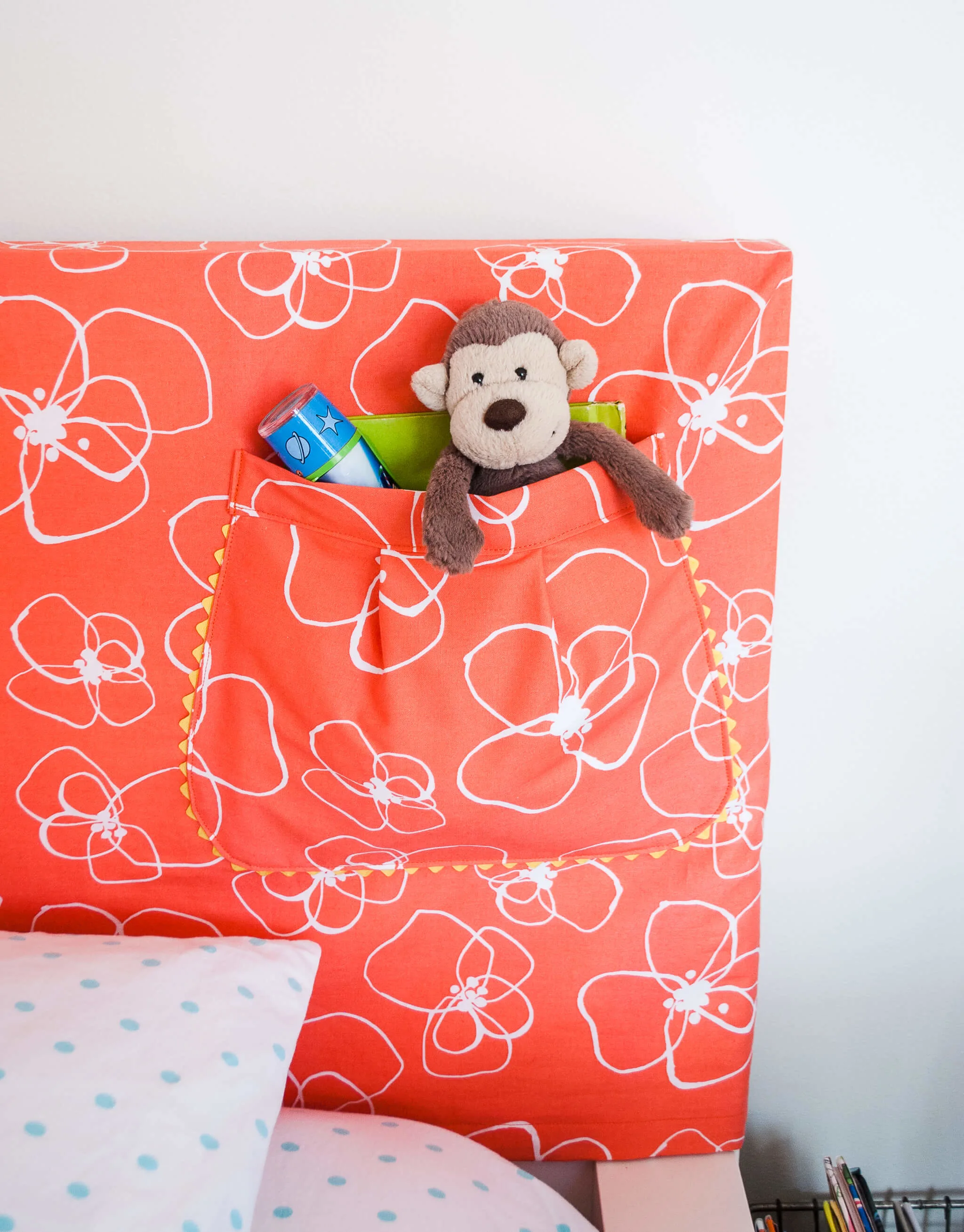 Nothing changes the look of a room quite as quickly as a fabric headboard cover. My fabric headboard cover free sewing pattern features a cute pleated storage pocket to keep pals, flashlights, and books nearby. This sewn DIY Christmas gift idea for kids is actually great for all ages: toddlers, preschoolers, elementary kids, tweens, and teens. My fabric headboard free sewing pattern fits a twin-sized bed, but you could alter the dimensions for a full or queen.
+++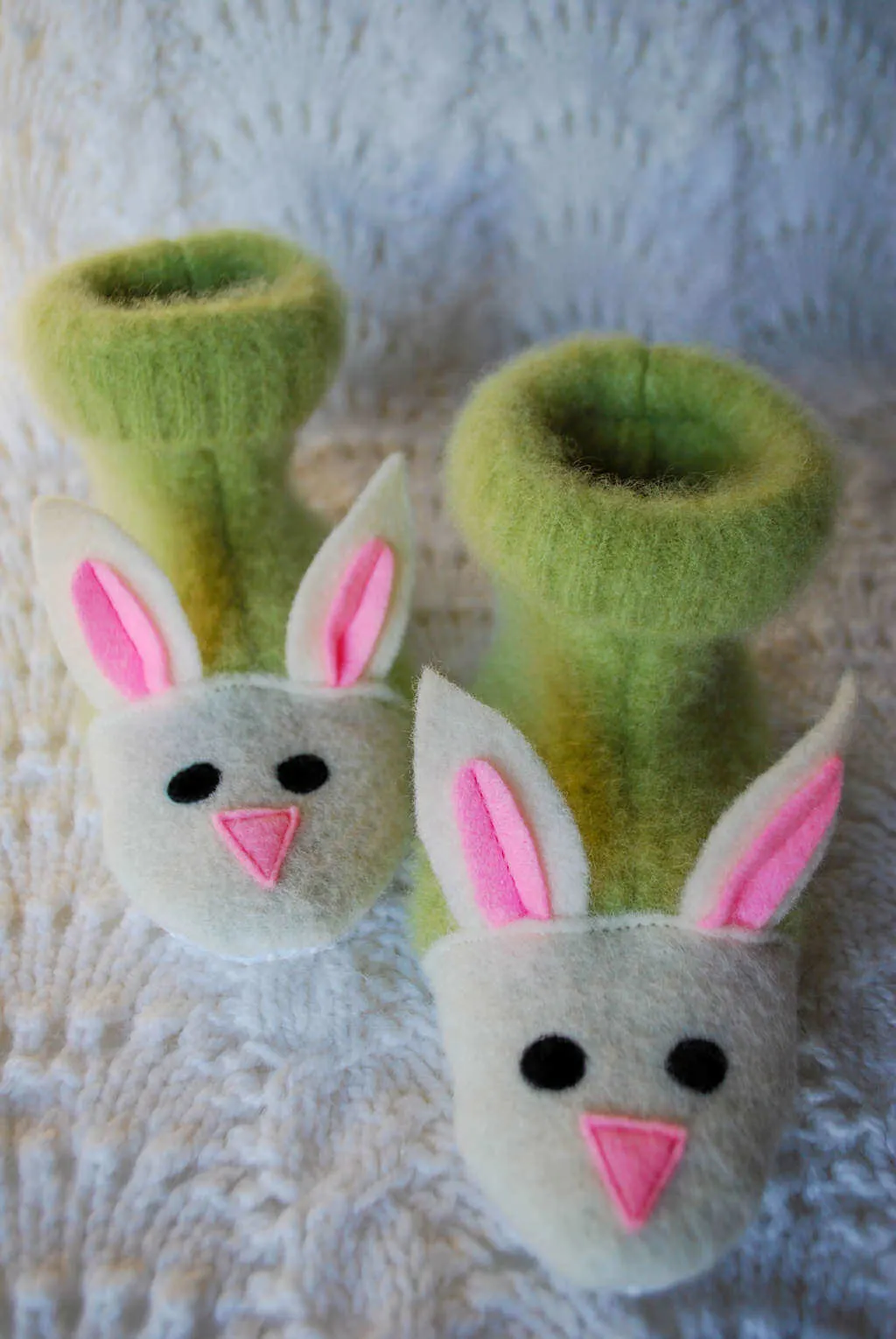 Play homage to the classic Christmas Story movie with this fuzzy bunny slippers sewing pattern for kids. This kid's slippers sewing project is sized for young kids. I originally made these bunny slippers for Easter, but I think Ralphy would approve.
+++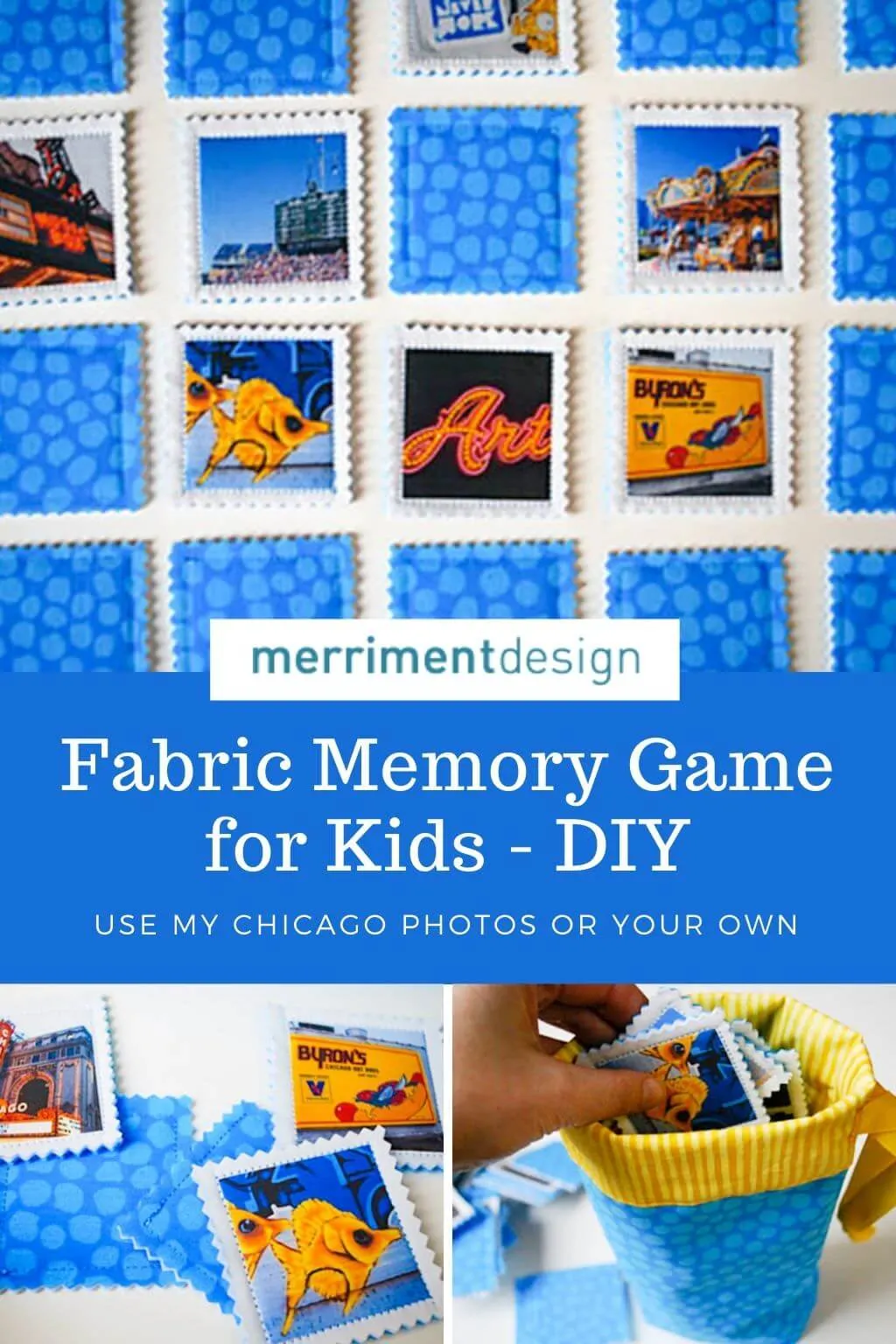 This fabric photo memory game for kids is an easy beginner sewing project that uses a really cool craft supply: inkjet printable fabric that you can print at home. You can make this memory game with your own photos or print my Chicago photos that I took around the city.
+++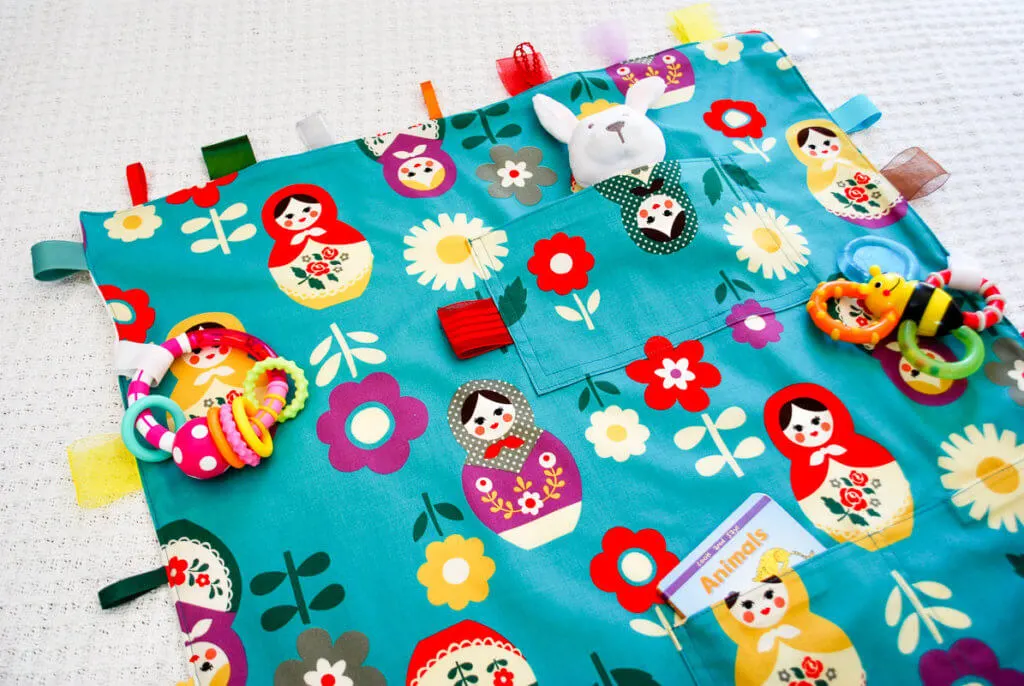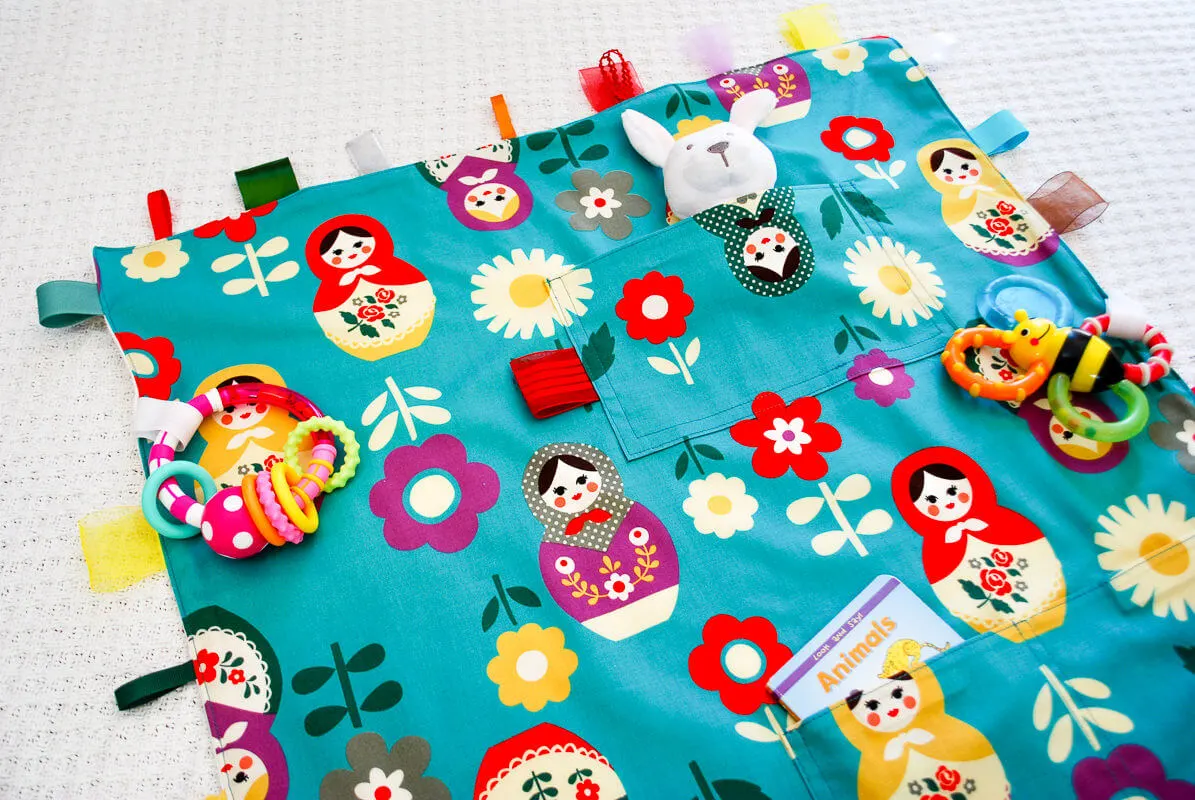 I love my ribbon baby blanket free sewing pattern because it's got lots of useful AND fun features for baby. There are loops made from VELCRO Brand Snag Free Sew-On Tape to keep toys in place, pockets to store small books and friends, and lots of ribbons and loops to grasp. This was my daughter's favorite blanket for sure, and it's great to take out and about because the toys don't fall off onto the ground.
+++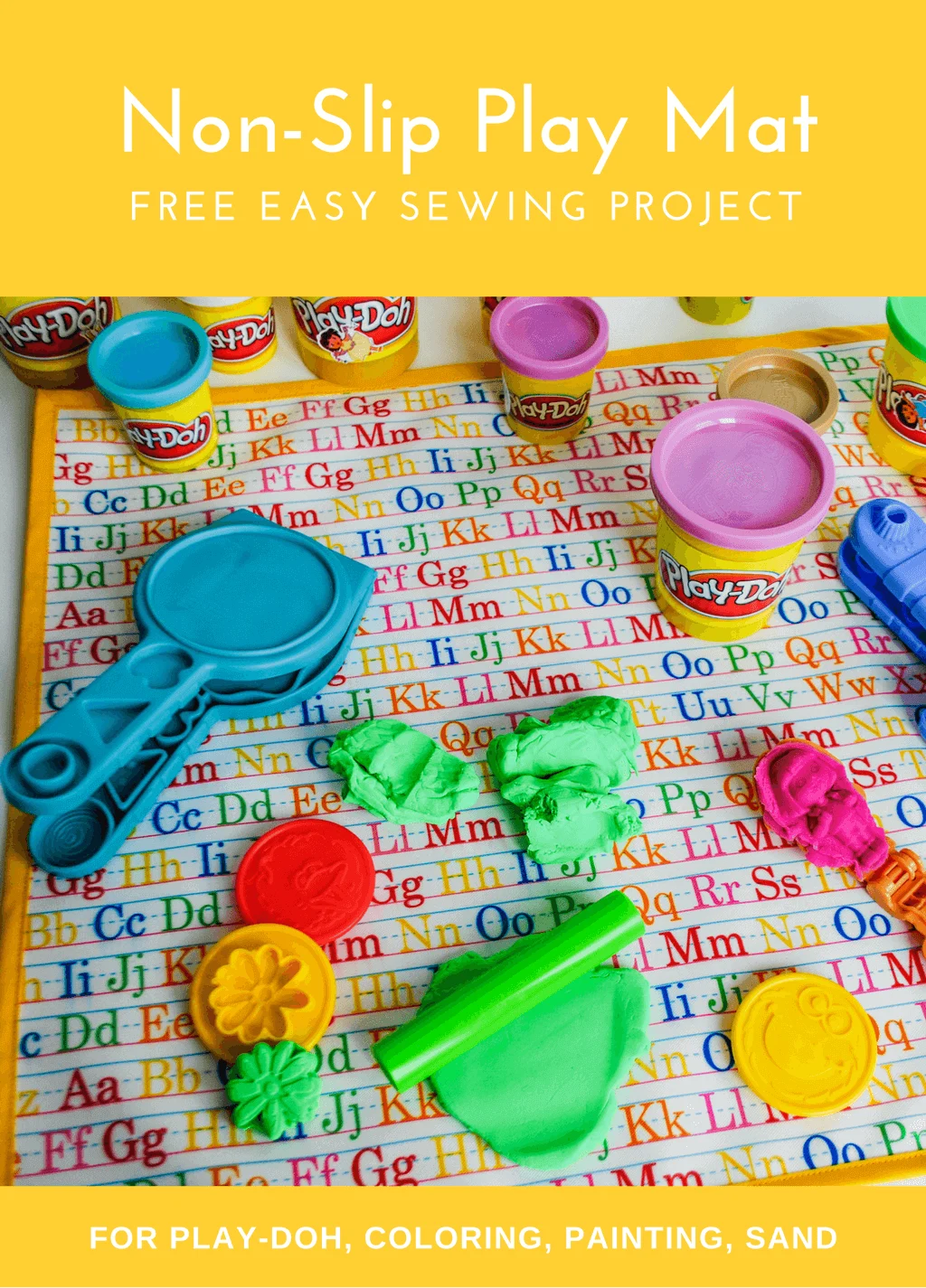 Make a DIY messy mat for your favorite kid to get creative. My DIY fabric kid's play mat is super oversized (16″ x 28″) to give lots of playing room. It's machine washable, hang dry. And did I mention the playmat is non-slip too? This DIY gift idea is good for kids aged toddler and preschool. Package it up with a pack of Play-Doh, washable paint, or Kinetic sand.
+++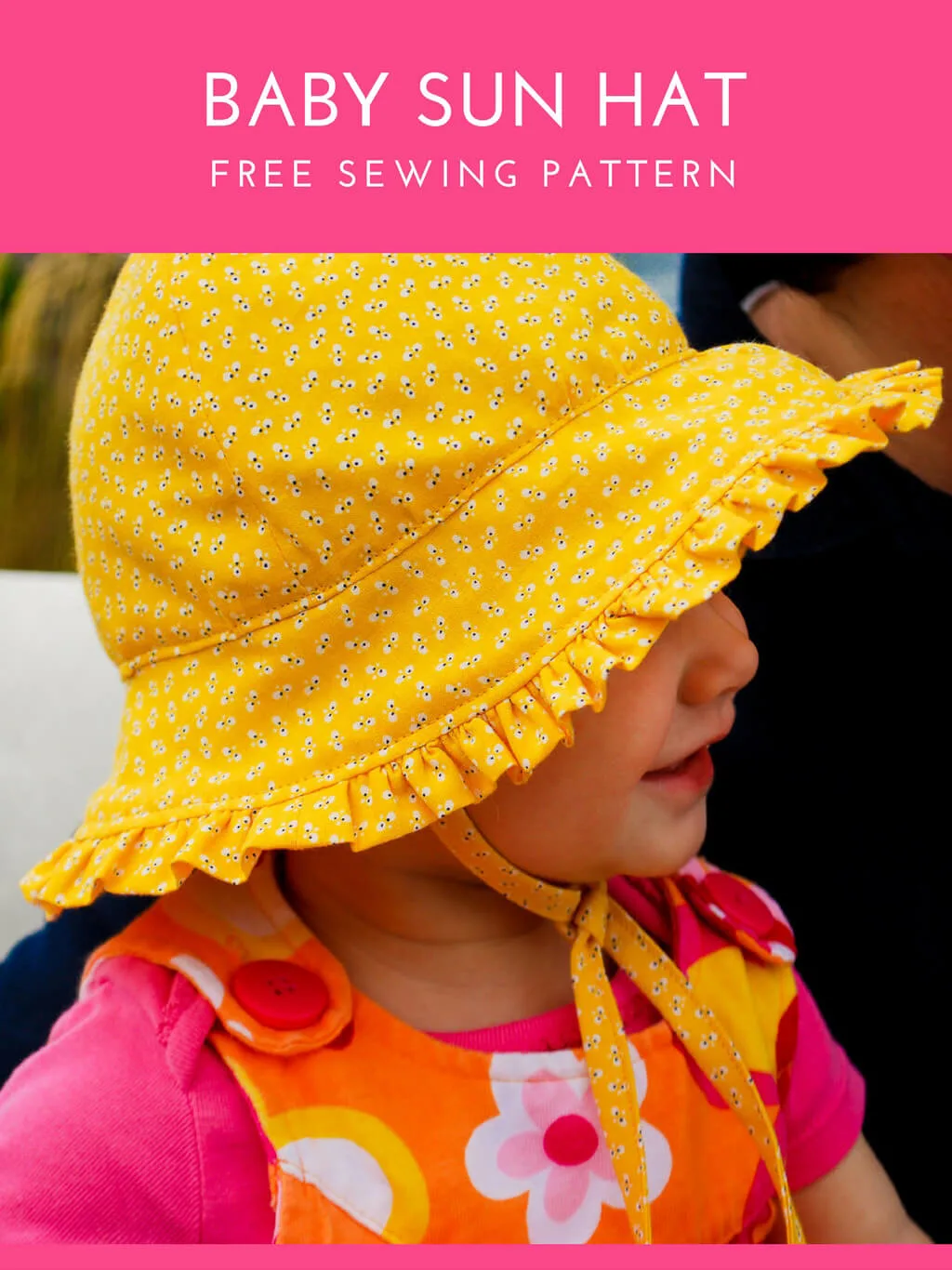 Here's a free baby sun hat sewing pattern for warmer days. You can make this baby sun hat with our without a ruffle for both girls and boys.
+++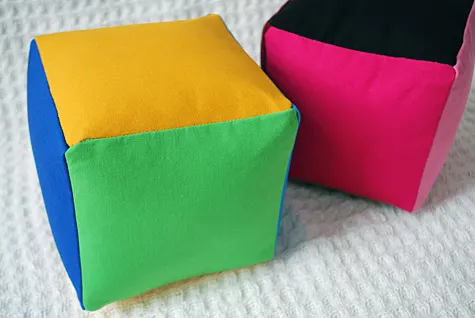 These extra-large colorful fabric baby blocks are fun to make and help teach colors to baby. Their size helps them grow with baby — my kids and I used them when they were toddlers as soft balls to throw and catch.
I purposely focused more on kids than baby for this list of DIY gifts for kids, so if you're looking for more baby sewing projects then be sure to check out these free sewing patterns for baby:
Want more DIY gift ideas? Try my no-sew gift ideas to make for kids.
And if you don't want to sew a gift? Then try making one of my no-sew handmade gift ideas for kids:

Be sure to pin my DIY Gifts to Sew for Kids: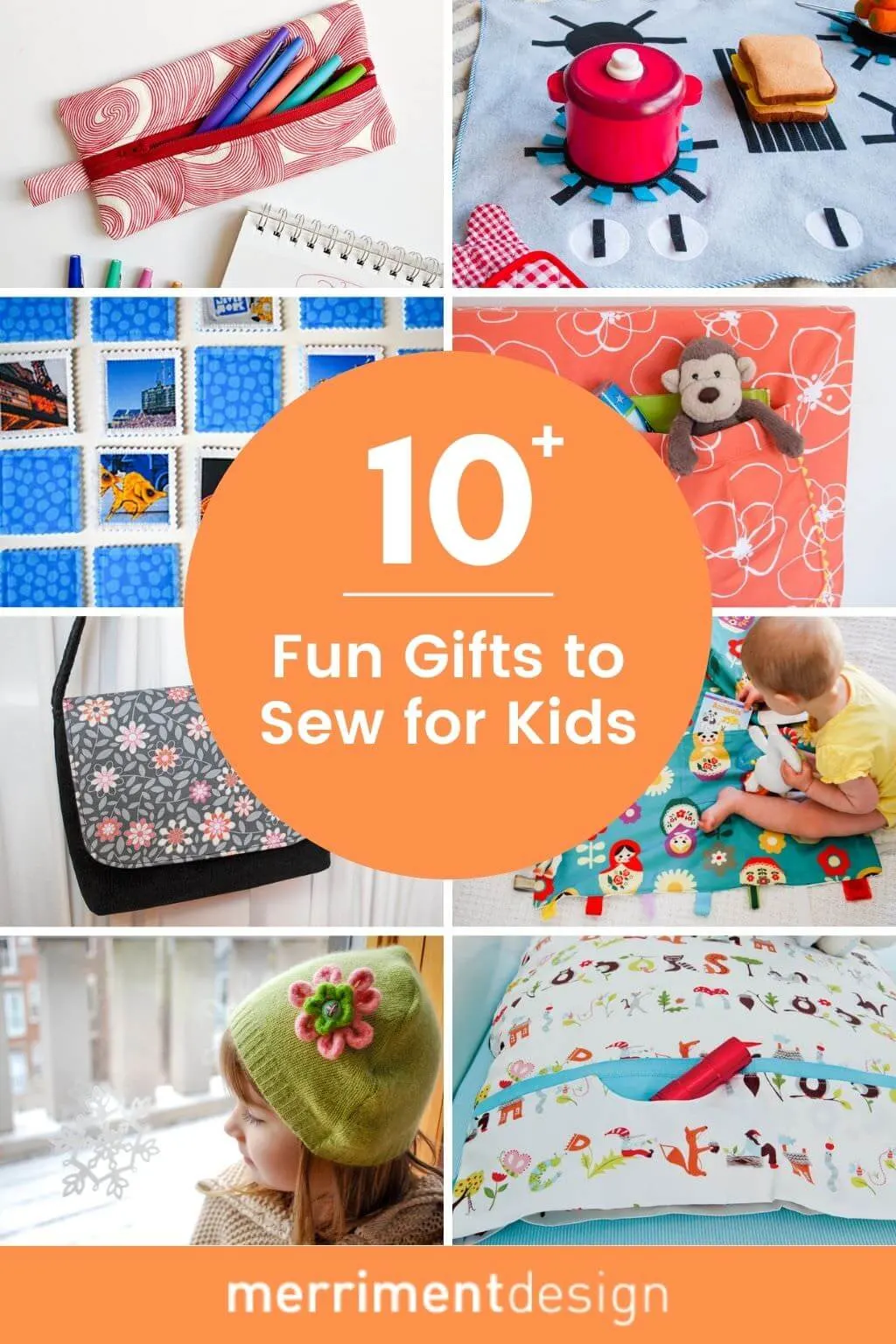 And see more DIY gift ideas and free sewing patterns.
++++++
Like it? Share it!
The nicest way to say you like it is to pin it on Pinterest, post a comment, follow Merriment Design on Facebook, Pinterest, Instagram or sign up for monthly emails. Enjoy! 🙂
+++
Copyright stuff: You're more than welcome to use my free project, printable templates, and tutorials for personal use. Contact me for commercial use and Etsy sales. Momma's gotta pay the bills.