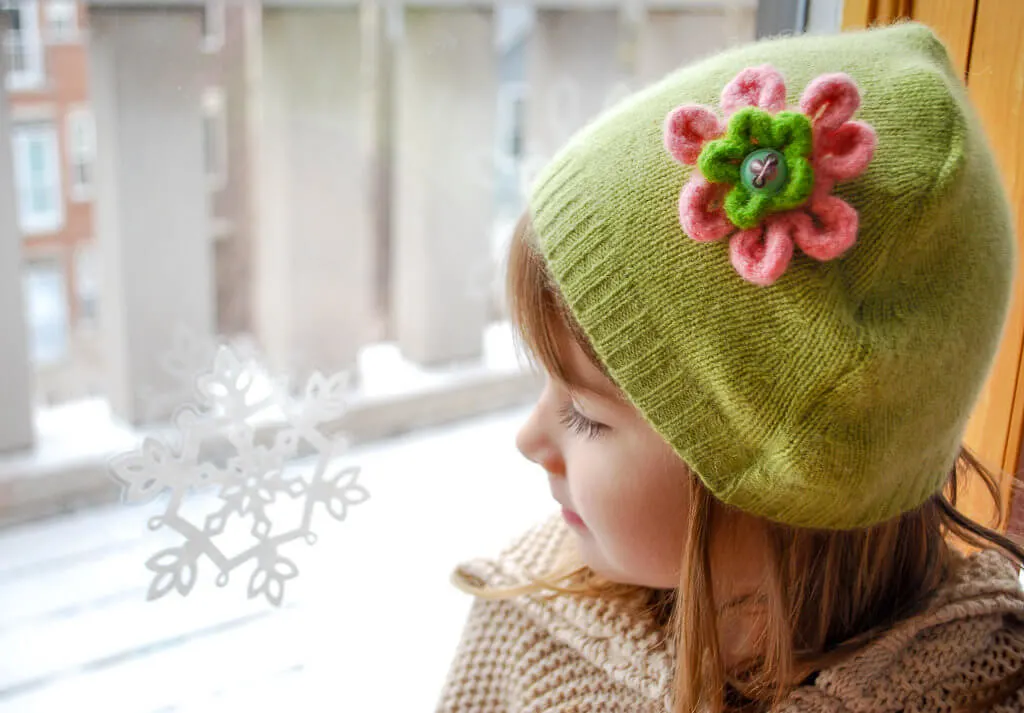 Recycling sweaters into winter hats is an oldie but a goodie because it's cheap and useful and makes a great DIY gift. Check out this cute recycled sweater hat that Elise and I made from a recycled sweater!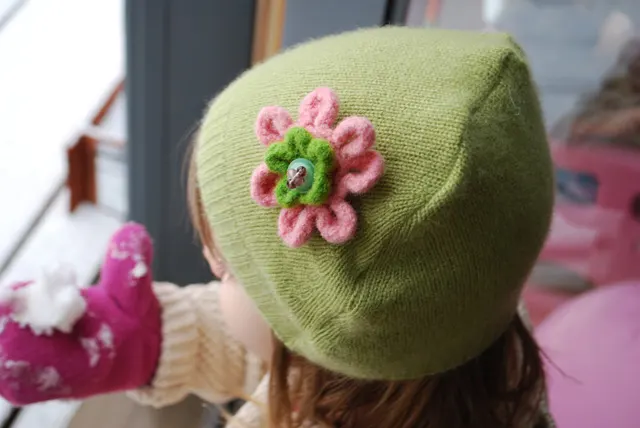 Making a hat out of a recycled wool sweater is such a quick project! I think this is going to be my quickest tutorial of the entire year – we literally made this hat in 15 minutes. It is taking me five times as long to write up the tutorial as it was to make it.
I made this recycled sweater hat using the scraps from when I made these cute and fuzzy bunny slippers for Elise.
The recycled sweater hat is so soft and cozy; it doesn't hurt that the sweater was cashmere. Yeah I know, I cut up a cashmere sweater (!?!). It was from Target, though, and I accidentally shrunk it in the wash so I feel good about it.
The recycled sweater hat turned out cute on its own.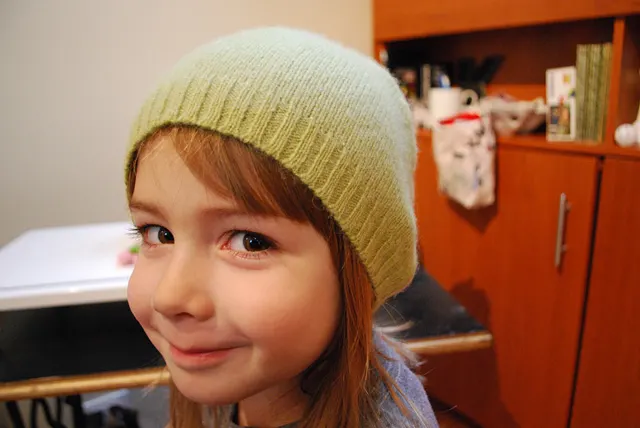 But then I remembered that I had this old pin that I bought at a Renegade Craft Fair eons ago that was sitting in a drawer. We pinned it on…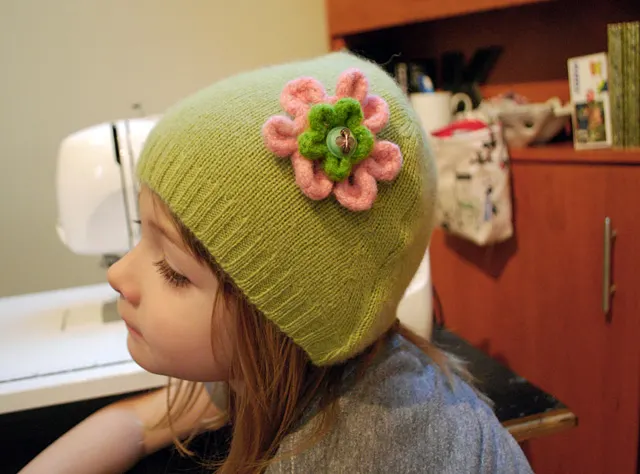 …and it got a big thumbs up.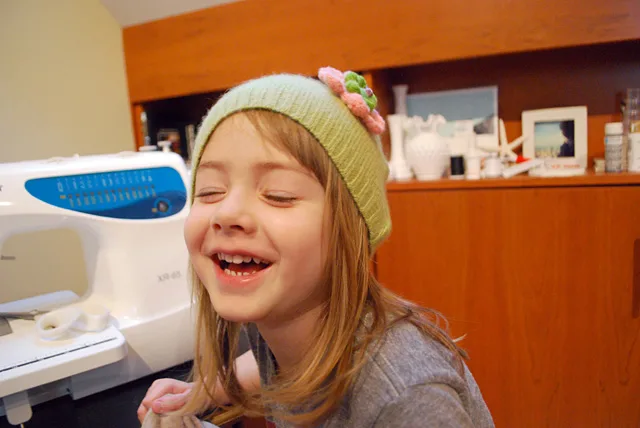 I'm a recycling addict. My favorite craft projects are those that take something old to turn it in to something new and useful like these napkin rings, this ring holder, and these garden markers from salad containers. I'd gladly make something out of our giveaway pile rather than buy new supplies any day.
Elise wore her recycled sweater hat while eating snow from Chicago's first snowfall this year.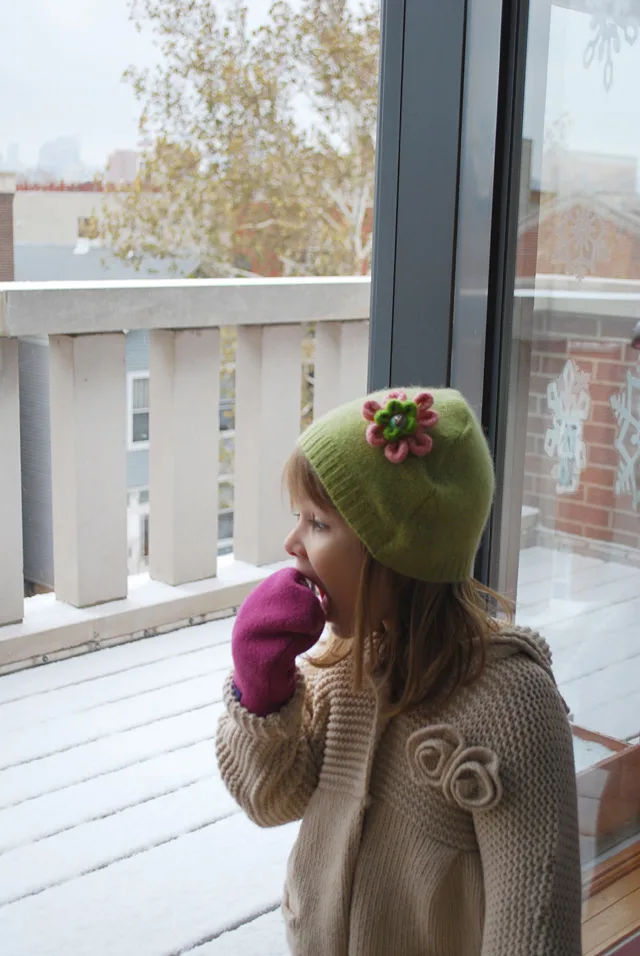 Oh, how my craft assistant has grown!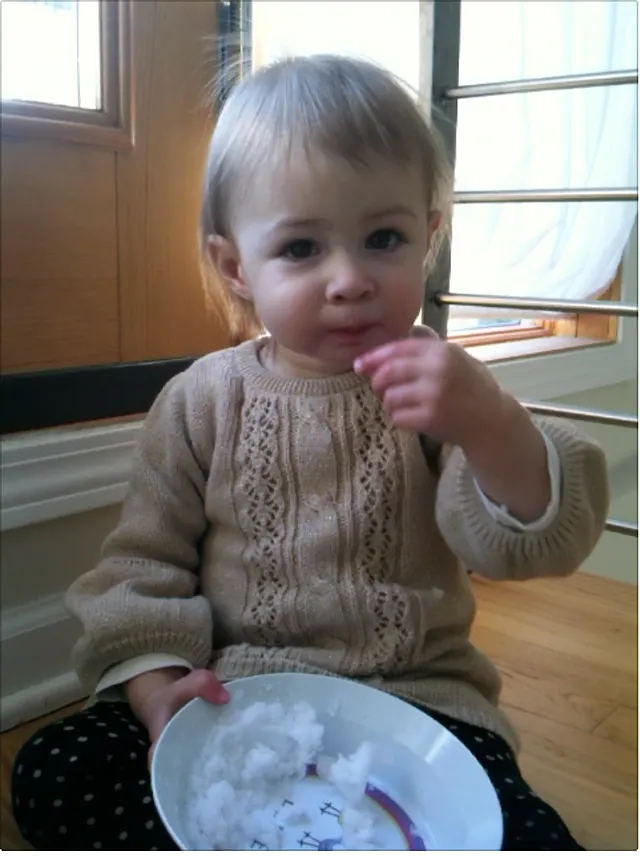 Supplies for making a recycled sweater hat:
—
How to make a recycled sweater hat:
Choose some wool sweaters – make sure they have good ribbing on the bottom. You can felt them (wash them in the washing machine) or not as you wish. Here's what they looked like felted which I used when making Elise's slippers.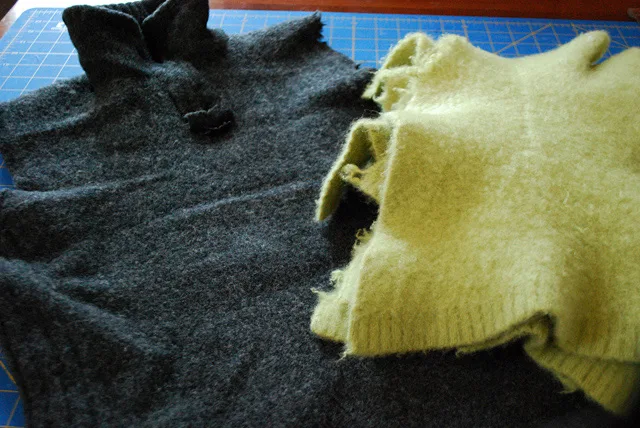 Before I felted the sweater for the slippers, I cut off the sleeves (they were short sleeves). The sleeves ended up being the perfect size for a hat so I went with it as is. Alternatively, you can lay a hat down that fits and cut around it as a pattern. Cut two pieces and make sure the bottom side is on the ribbing.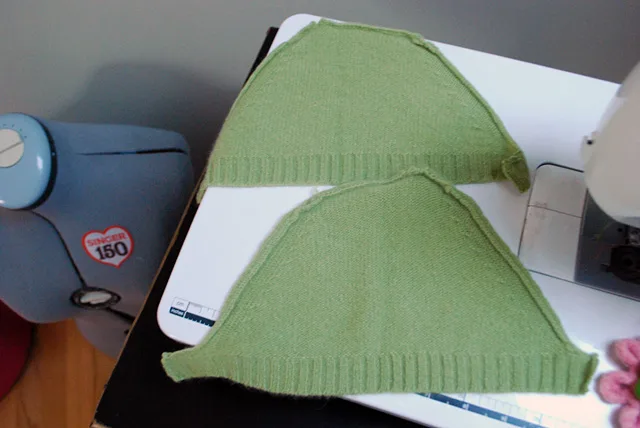 Sew them together, right sides together.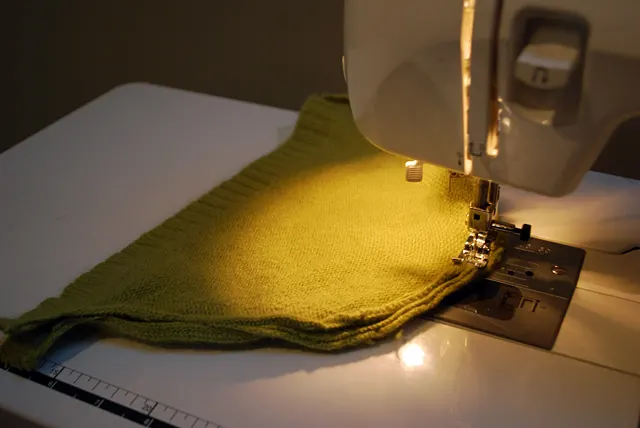 Trim off any extra so it's more comfortable on your head.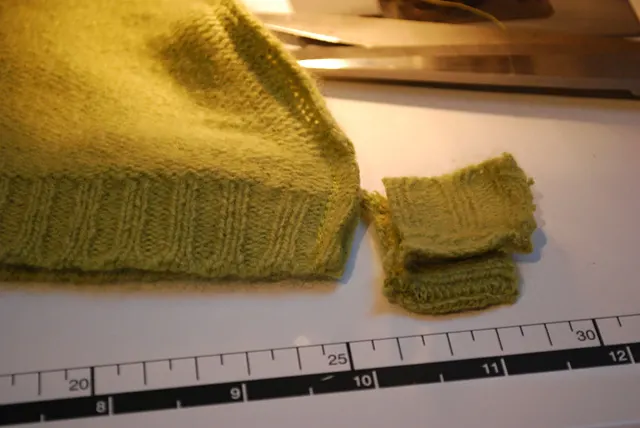 That's it. The 15-minute recycled sweater hat. Easiest DIY gift ever.
++++++
Be sure to pin this DIY recycled sweater hat tutorial for the future.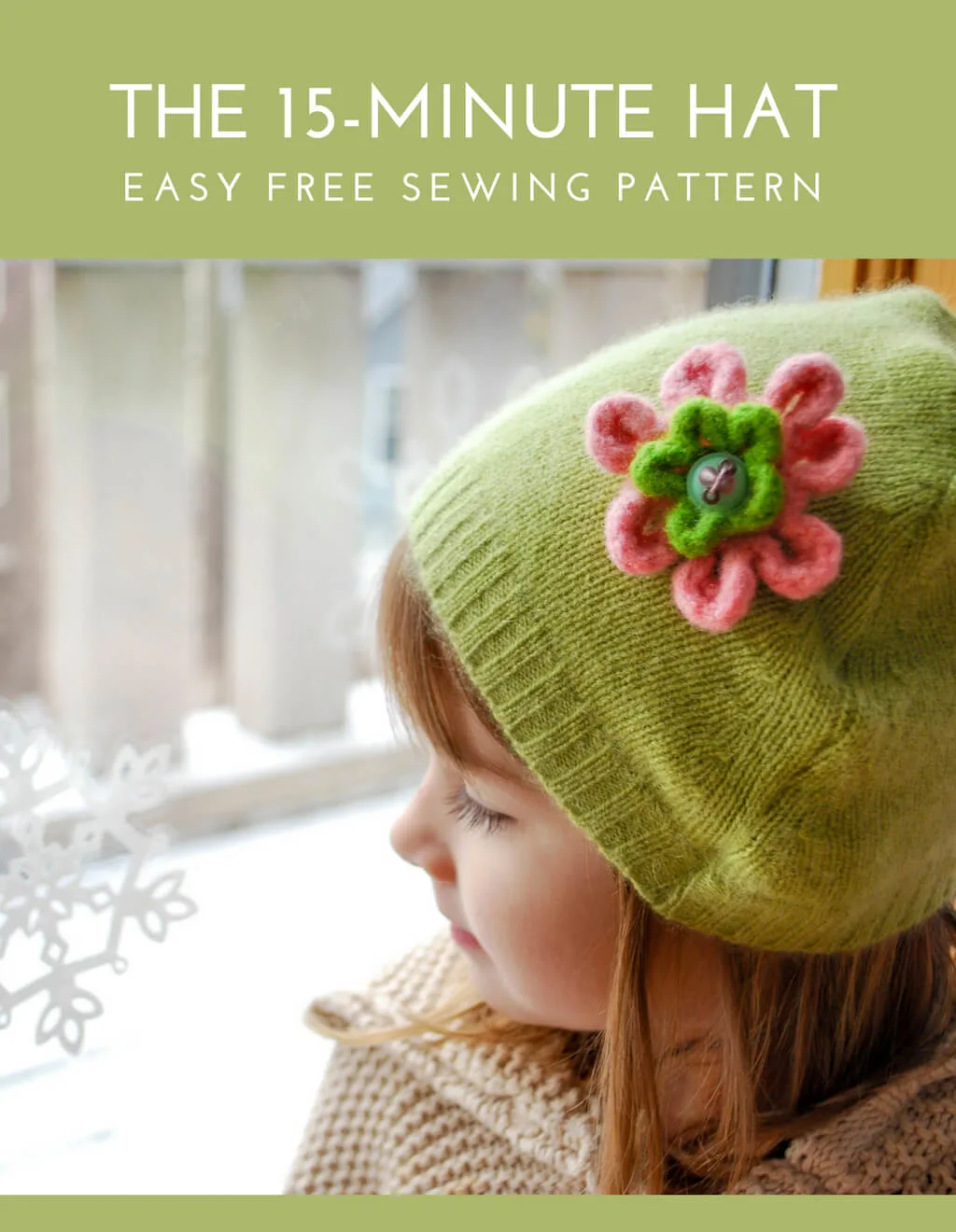 —
Like it? Share it!
The nicest way to say you like it is to pin it on pinterest, post a comment, follow Merriment Design on Facebook, twitter, pinterest, Google+ or sign up for monthly emails. Enjoy! 🙂
Copyright stuff: You're more than welcome to use this free project and tutorial for personal use. Contact me for commercial use and etsy sales.