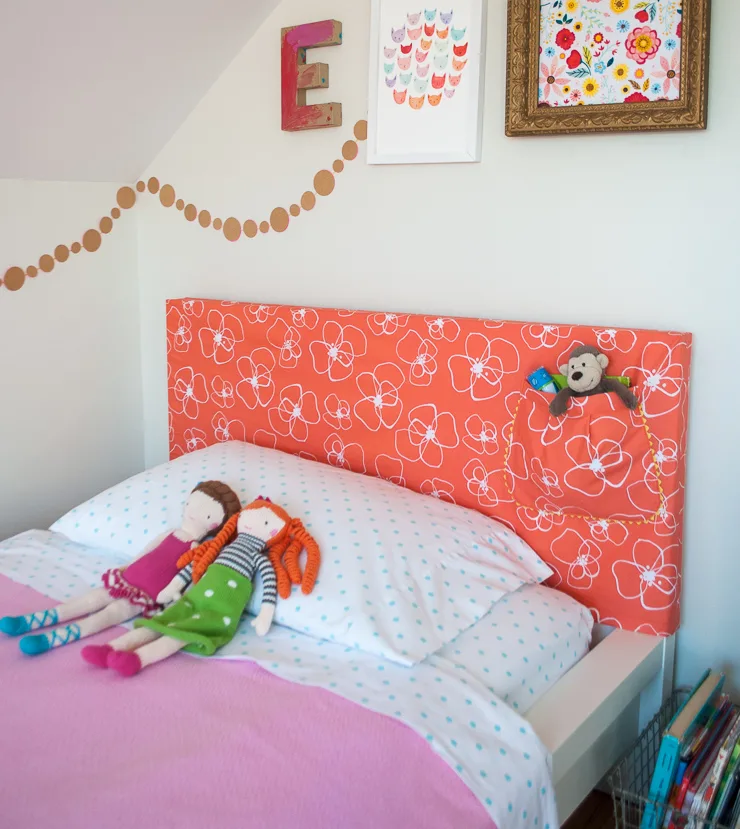 Make a cheerful DIY headboard slipcover for a bed to quickly and easily change up a bedroom. Because the slipcover is removable, it's a super cute and inexpensive way to decorate a kid's room and keep changing it up as they grow.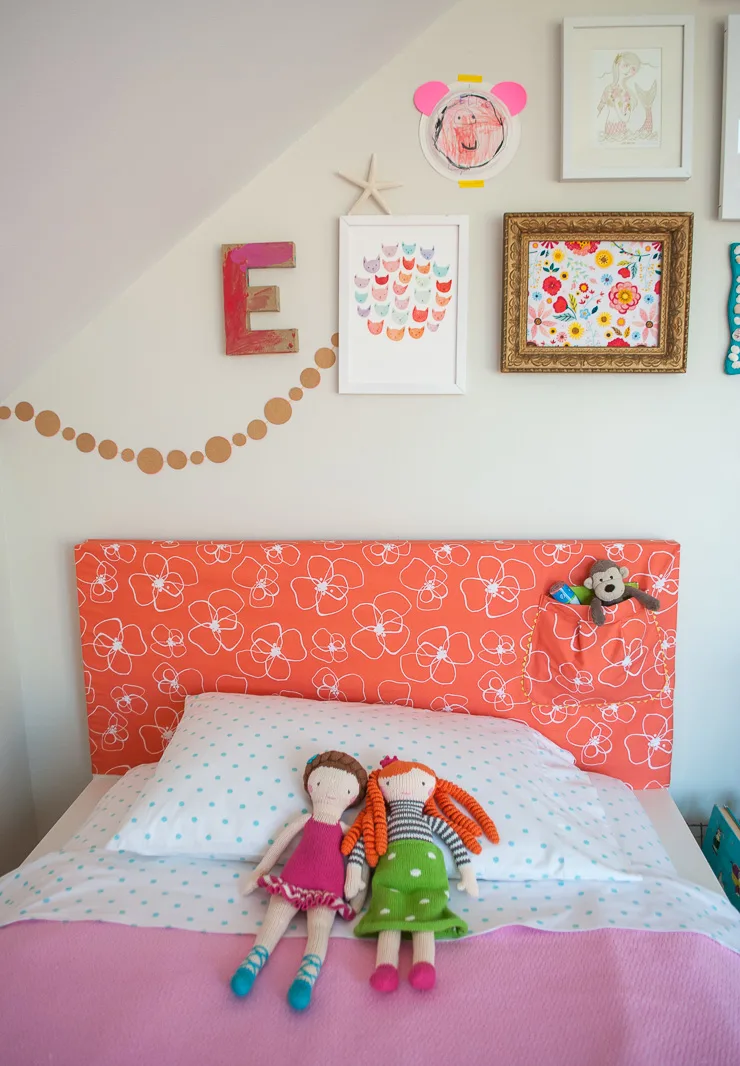 And seriously, how sweetly adorable is this pleated pocket storage pocket? The storage pocket is just the perfect size for kids to hold flashlights, books and special bedtime friends nearby.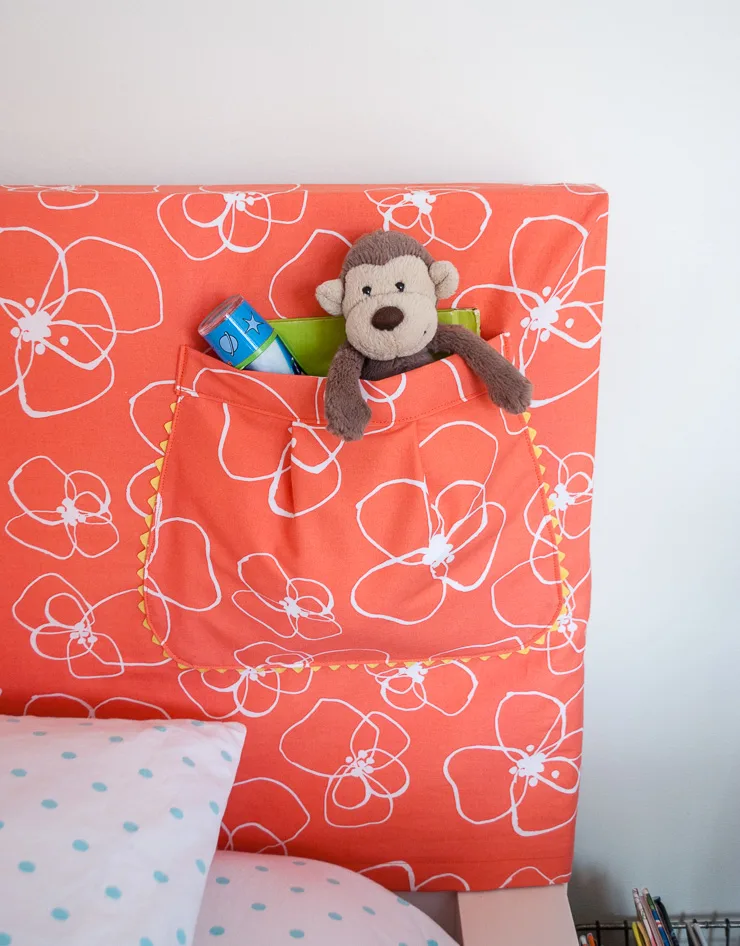 DIY Network asked me to make this headboard slipcover with storage pocket tutorial for them, and the full step-by-step tutorial is on DIYNetwork.com. Thank you, DIY Network! This was a really fun project and Elise loves her new bedroom look.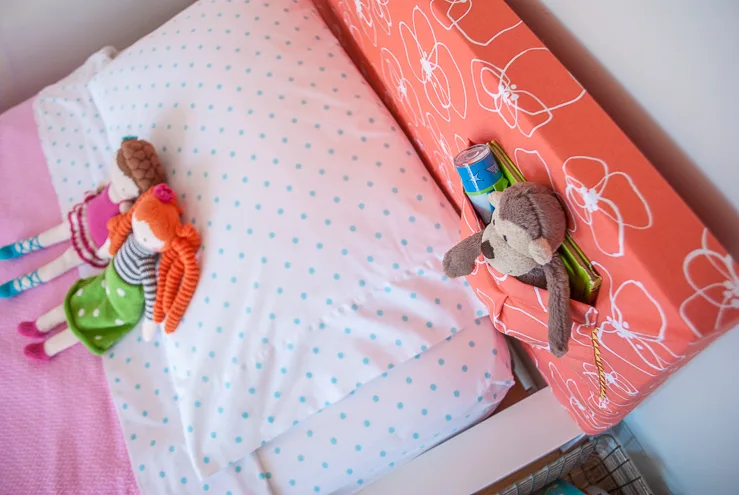 An easy IKEA hack for a MALM headboard
Making a headboard slipcover is a great IKEA Hack for a twin-sized IKEA MALM bed, don't you think? Here's the IKEA MALM headboard before: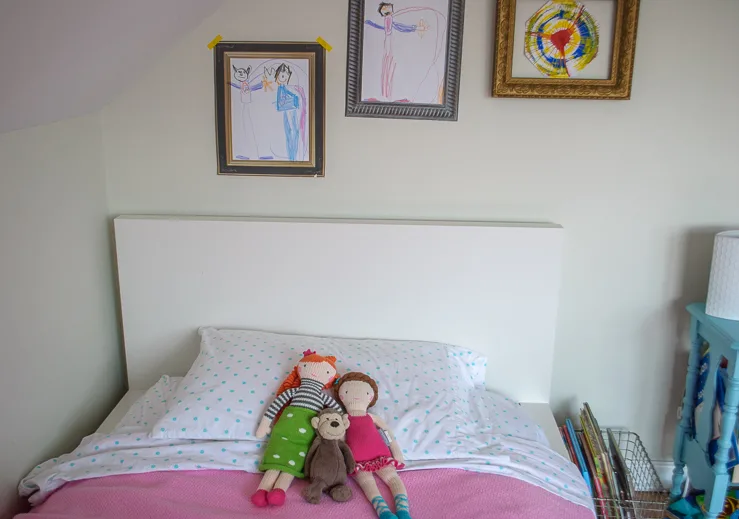 And of course here it is after. And SPOILER: This method for twin beds starts with just one large piece of fabric and requires only two side seams and a hem. So easy! I made my headboard slipcover for a twin bed, and you could adjust my instructions to fit a queen or king headboard.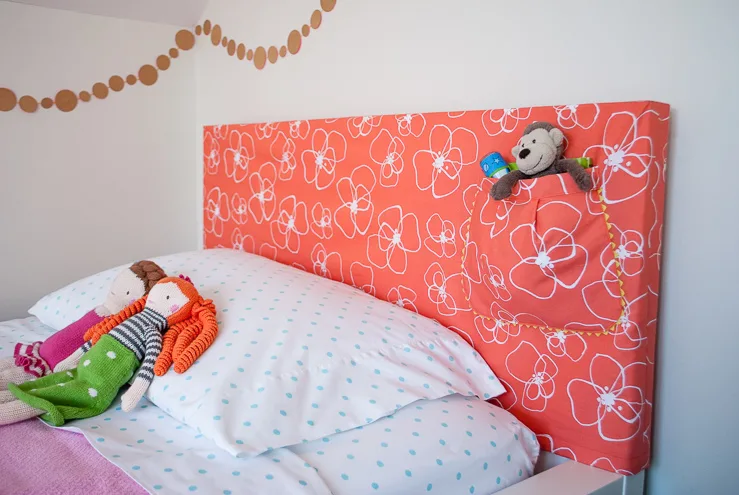 Easy DIY headboard slipcover pattern
I came up with this quick and easy slipcover method kind of by accident when I was draping fabric on top of Elise's twin-sized MALM bed from IKEA and realized that it was short enough to cover with once piece of fabric. The secret is making little triangles at the top of your side seams. It is the same method that I use to make handbags, like in my free messenger bag sewing pattern. Seriously, now that I've figured out how to do it making this kind of headboard slipcover will take you like one day tops to make your own.
Head on over to DIY Network for the full tutorial on how to make a headboard slipcover with storage pocket.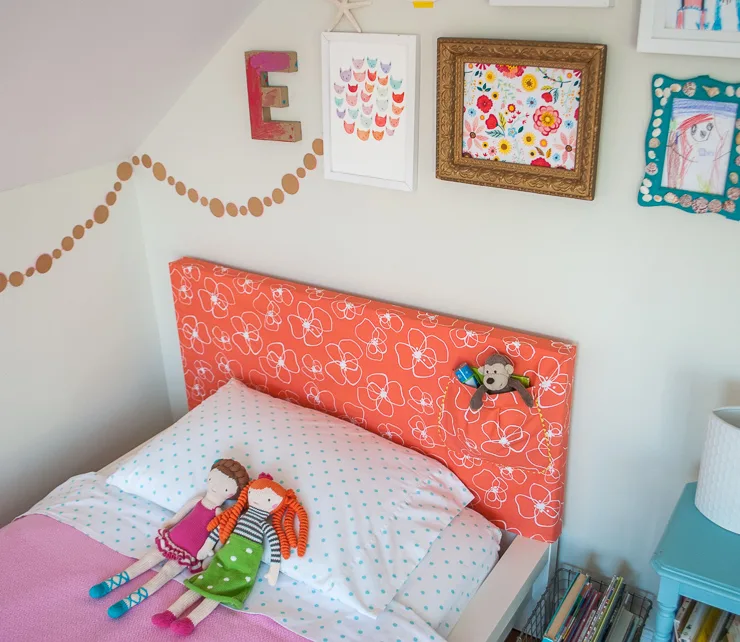 DIY Tailored headboard slipcover with no-sew piping for a queen headboard
And if you like the idea of updating headboards with removable slipcovers …I actually made ANOTHER slipcover tutorial for DIY Network using a totally different sewing method for my queen-sized bed. The tutorial for the tailored headboard slipcover with no-sew piping is also at DIY Network so check this out if you want a more look with piping like this: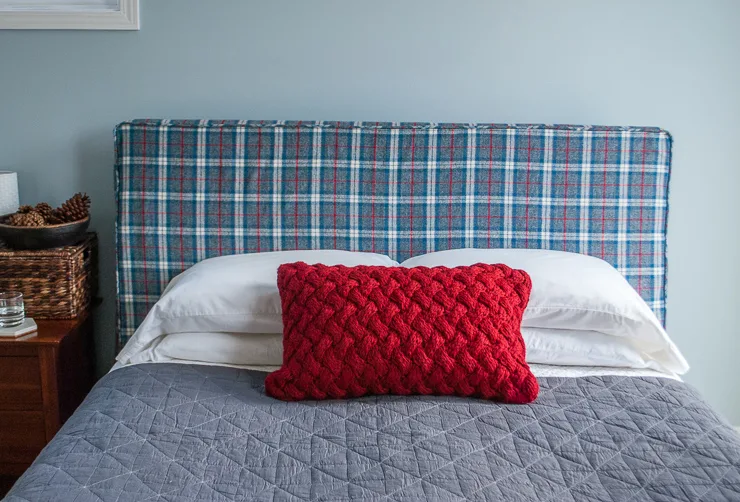 Tell me in the comments below – how are you planning on updating your bedroom with a fabric slipcover headboard?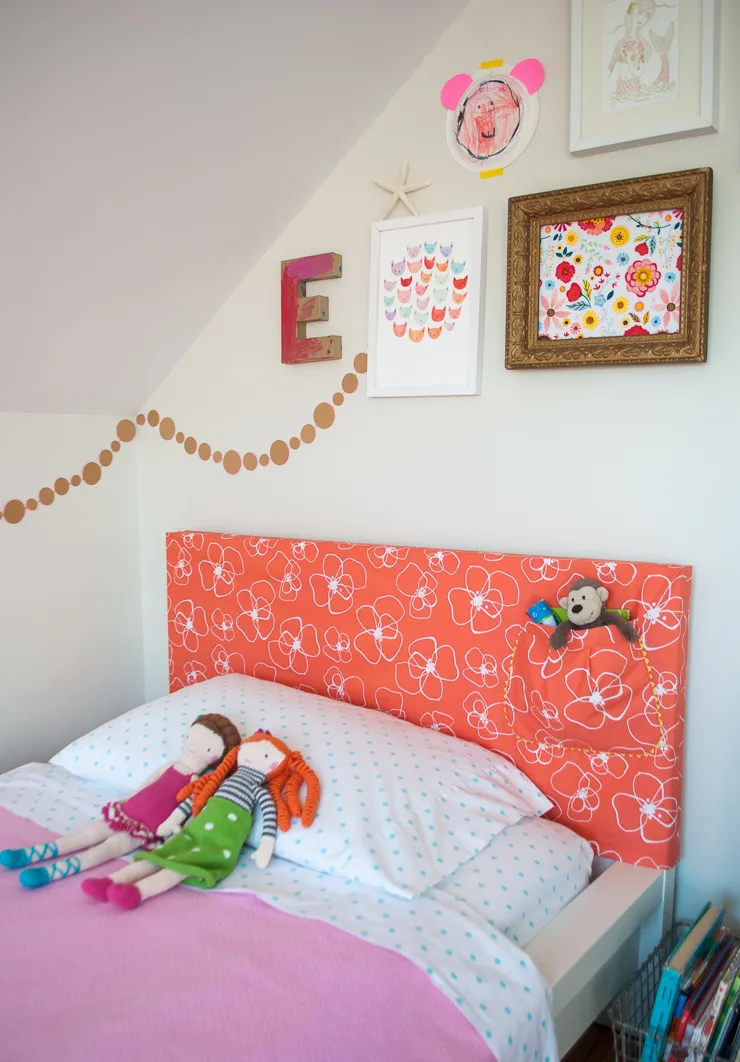 ++++++
Like it? Share it!
The nicest way to say you like it is to pin it on Pinterest, post a comment, follow Merriment Design on Facebook, Pinterest, Instagram or sign up for monthly emails. Enjoy! 🙂