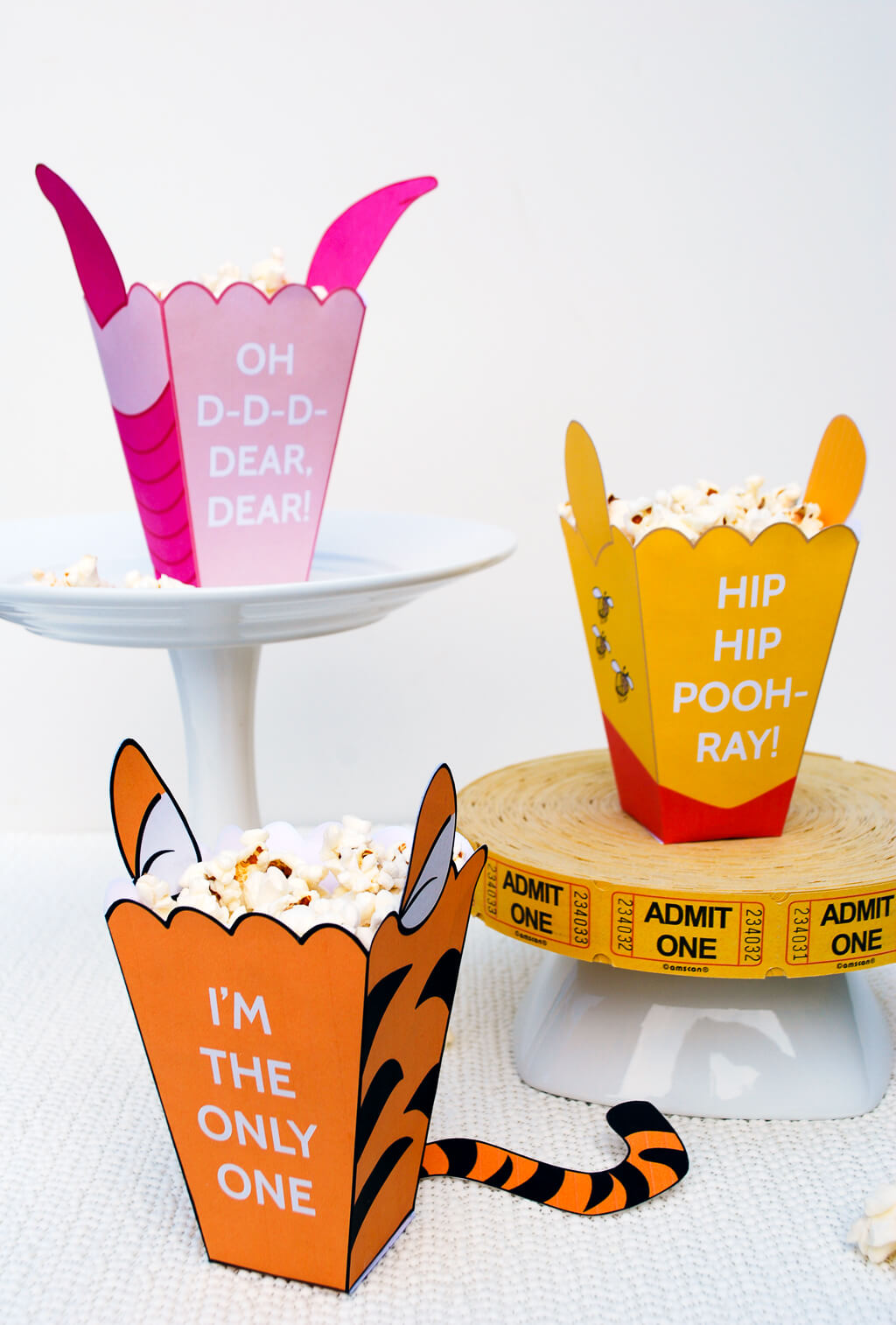 This free printable Winnie The Pooh mini popcorn box template will put you "in the mood …for food."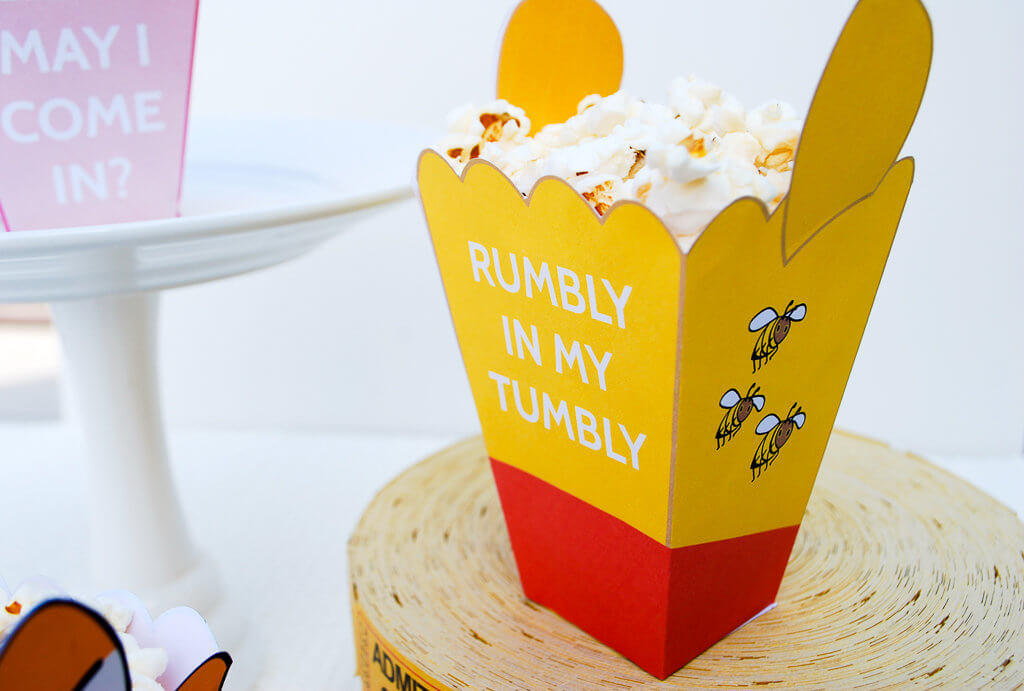 Remember that song? It's from the classic movie "The Many Adventures of Winnie the Pooh" available on Blu-ray Combo Pack and HD Digital August 27th. When Disney asked me to come up with a DIY project to support the movie release, I needed to Think Think Think! And of course, like silly old Pooh bear I came up with snacks:popcorn with granulated honey salt, no bees needed.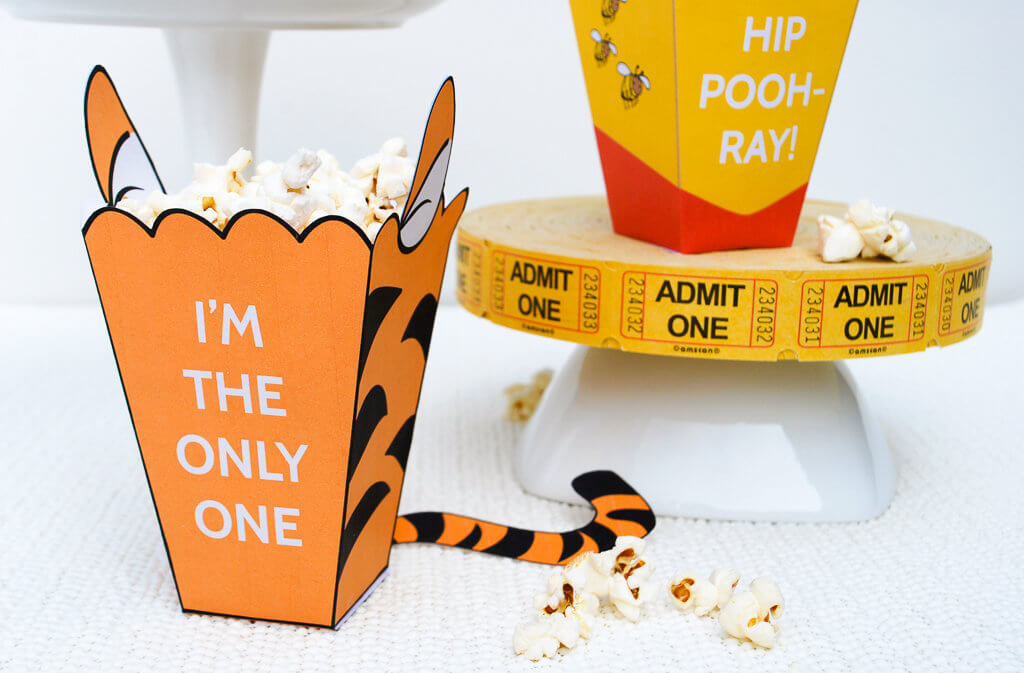 I totally remember watching it when I was Elise's age, and I couldn't wait to share the Hundred Acre Wood stories with her.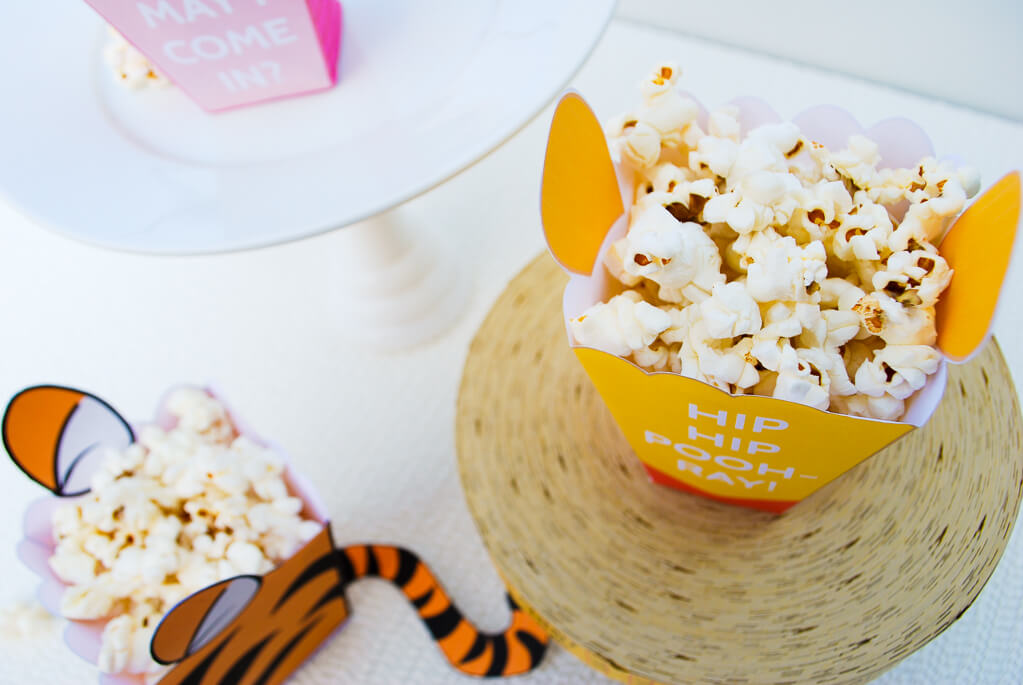 I drew Winnie The Pooh printable mini popcorn box templates for our little viewing party with movie quotes like "Hip Hip Pooh Ray!" for Pooh…
And "Oh D-D-D-Dear Dear" for accidental kite, Piglet…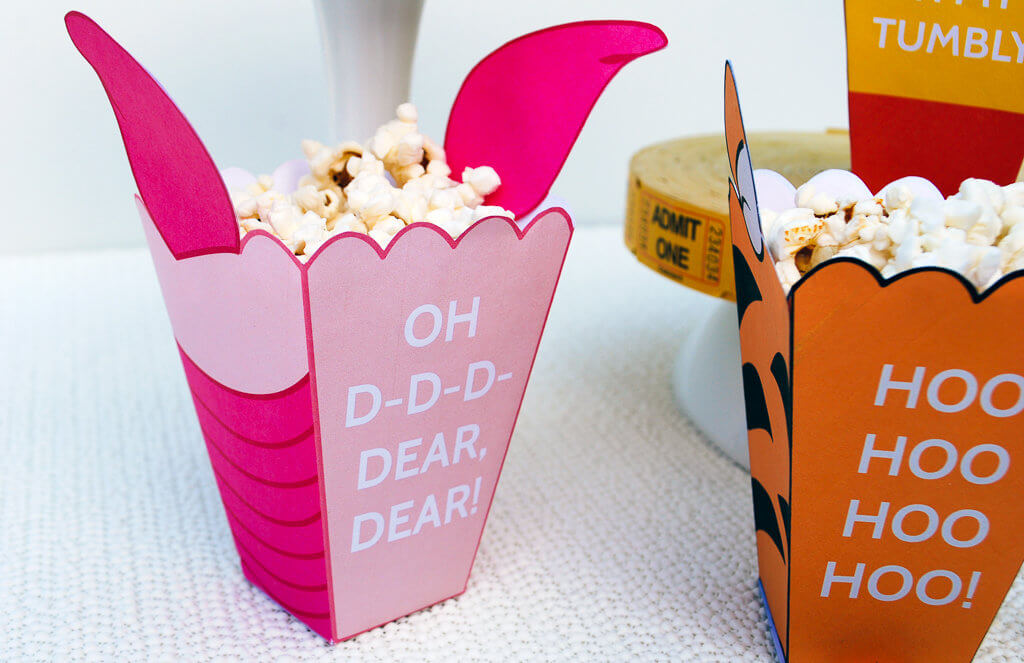 Naturally, Tigger's printable popcorn box had to have a bouncy tail on the back.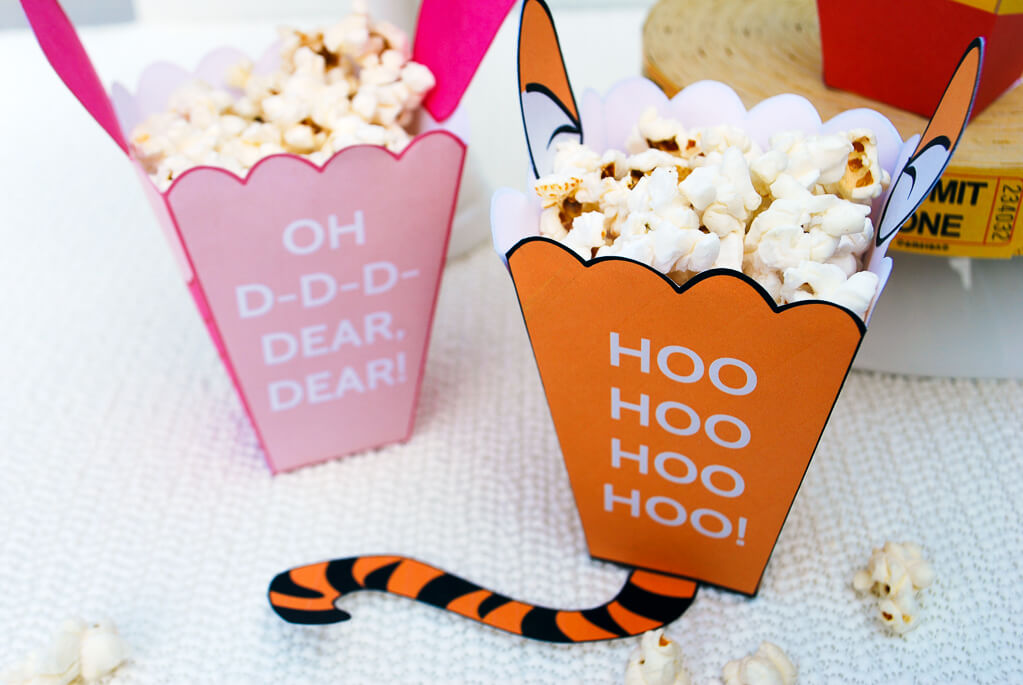 Elise was super excited to see the "The Many Adventures of Winnie the Pooh" because we just met the Hundred Acre Woods pals at Disneyworld including Pooh, Eeyore, Piglet and Tigger too.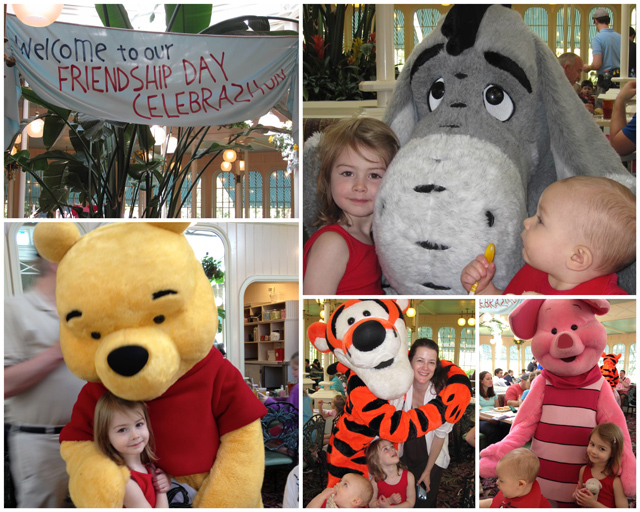 For our viewing party, our friends Sam and Sarah came over to watch the Hundred Acre Woods friends outwit bees, fly through a blustery day, get stuck in Rabbit's front door, enjoy a Hero's party, dream about Heffalumps and Woozles, meet lovable Tigger, and more.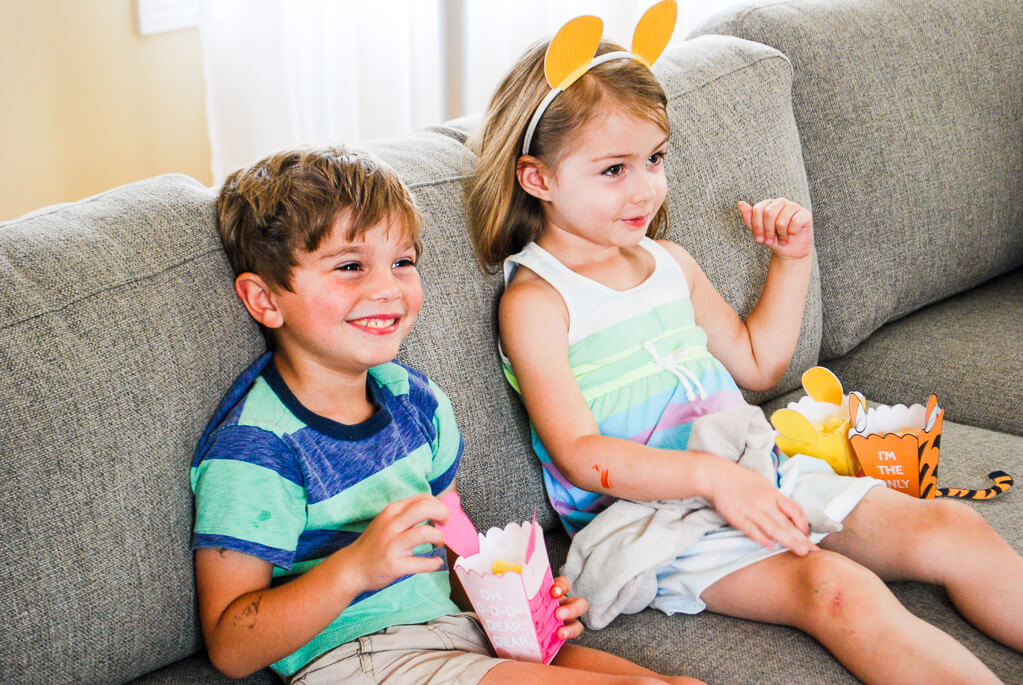 Just print, cut and assemble these mini popcorn boxes to throw your own Winnie The Pooh party.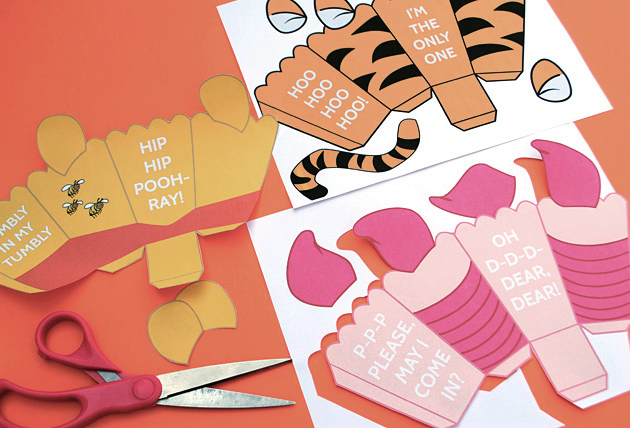 Share the friendships and stories of "The Many Adventures of Winnie the Pooh" with your kids!
And you can friend Pooh on Facebook too.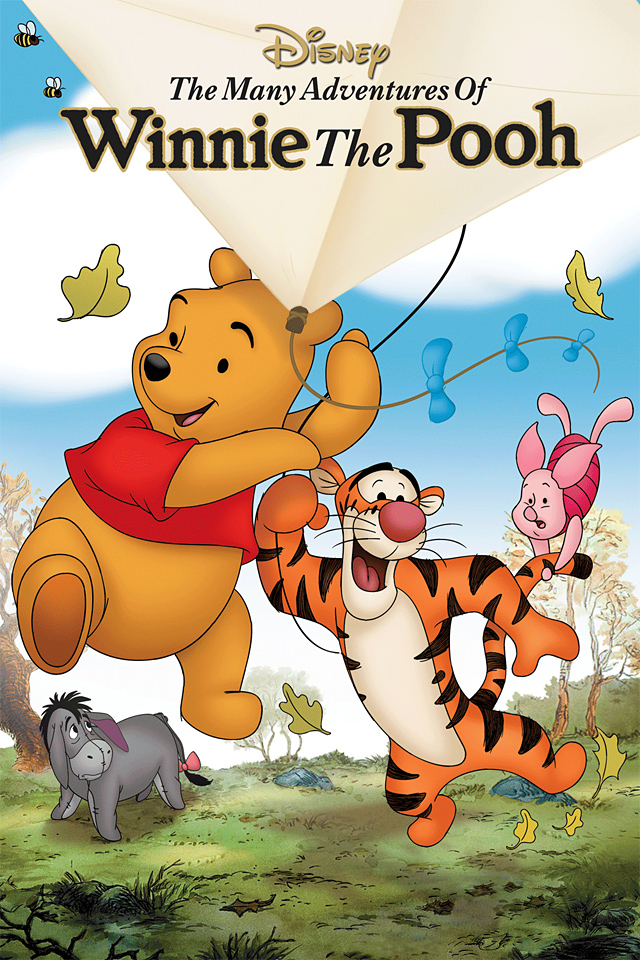 Supplies for making free printable Winnie The Pooh, Tigger and Piglet mini popcorn boxes (with links and images from affiliates):
[one-third-first]
[/one-third-first]
[one-third]
[/one-third]
[one-third]
[/one-third]
[clear-line]
How to make free printable Winnie The Pooh, Tigger and Piglet mini popcorn boxes:
Print out my free mini popcorn box template. Be sure to "print to fit" so that your entire box fits onto your paper.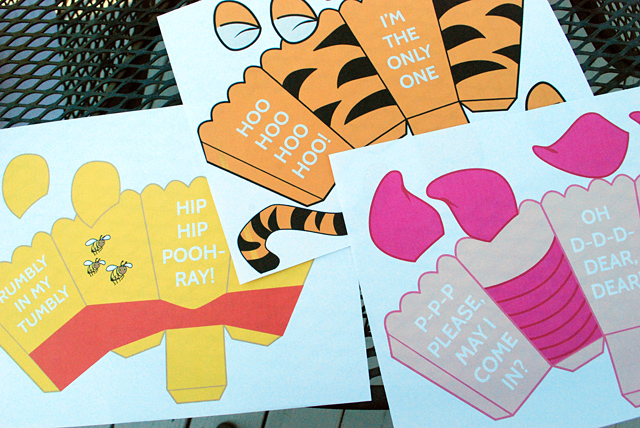 Cut them out and set the two loose ears to the side.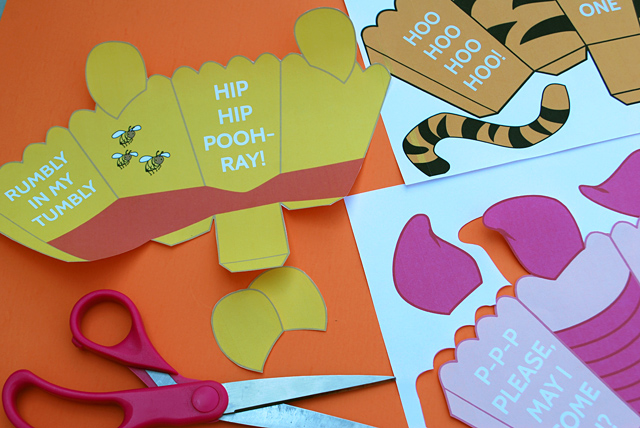 Fold the box on the lines, including the fold lines on the sides and bottom.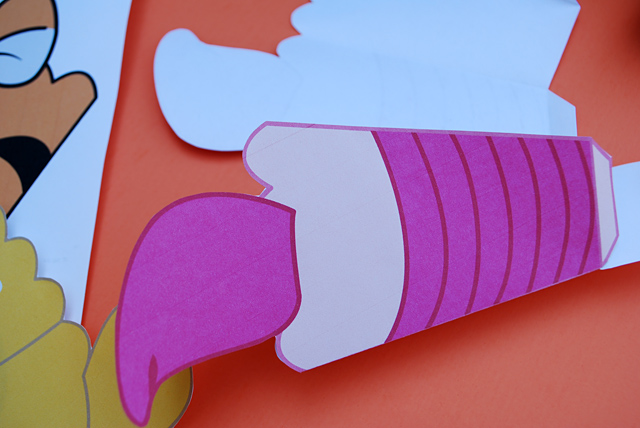 Grab your own little helper to glue the box together, side first.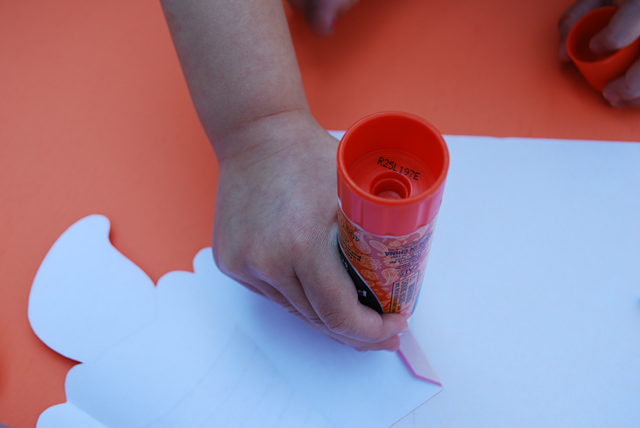 Then the bottom.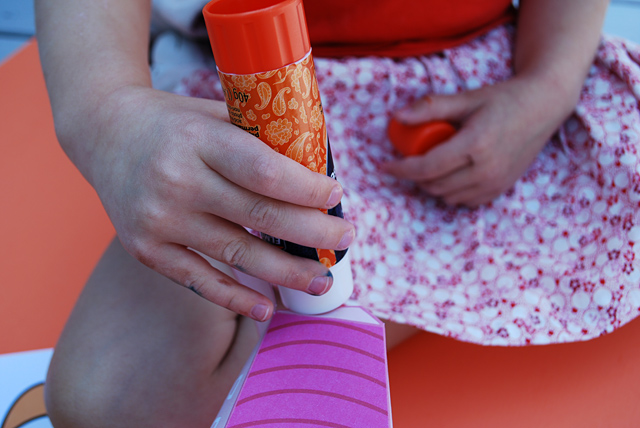 It'll look like this. Almost done!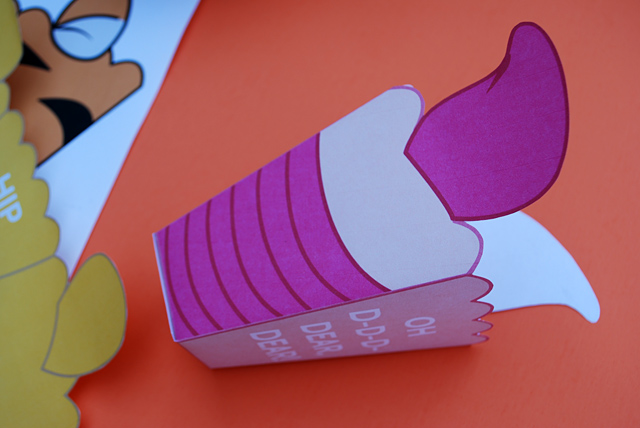 [Now when making the Tigger box, before you glue the bottom you'll insert the tail. Just bend the orange end like so…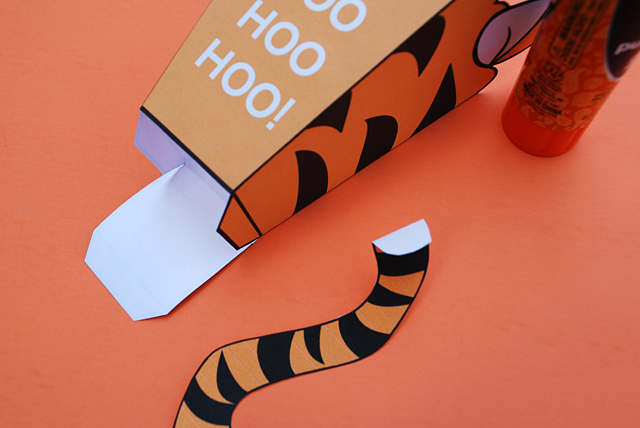 and glue to the top.]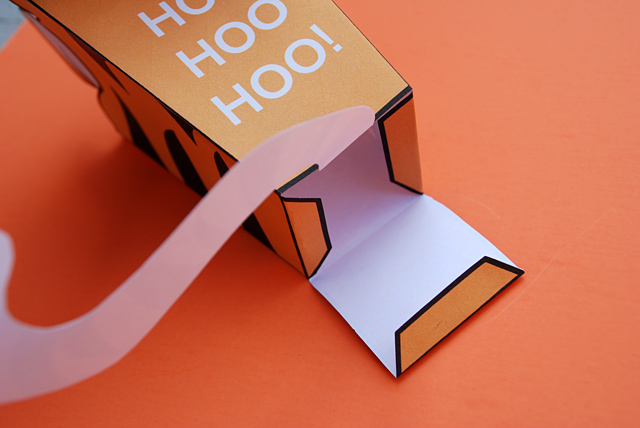 Glue the backs of the loose ears, spreading the glue all the way to the sides, and attach them to the back of the ears.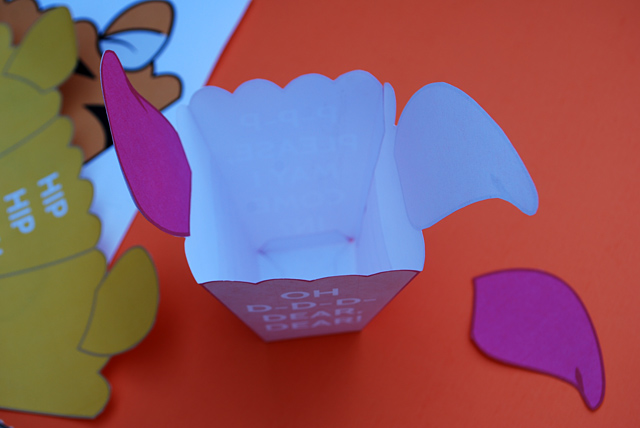 You can line them with wax paper if you'd like to avoid butter spots. Fill with honey (I mean, popcorn).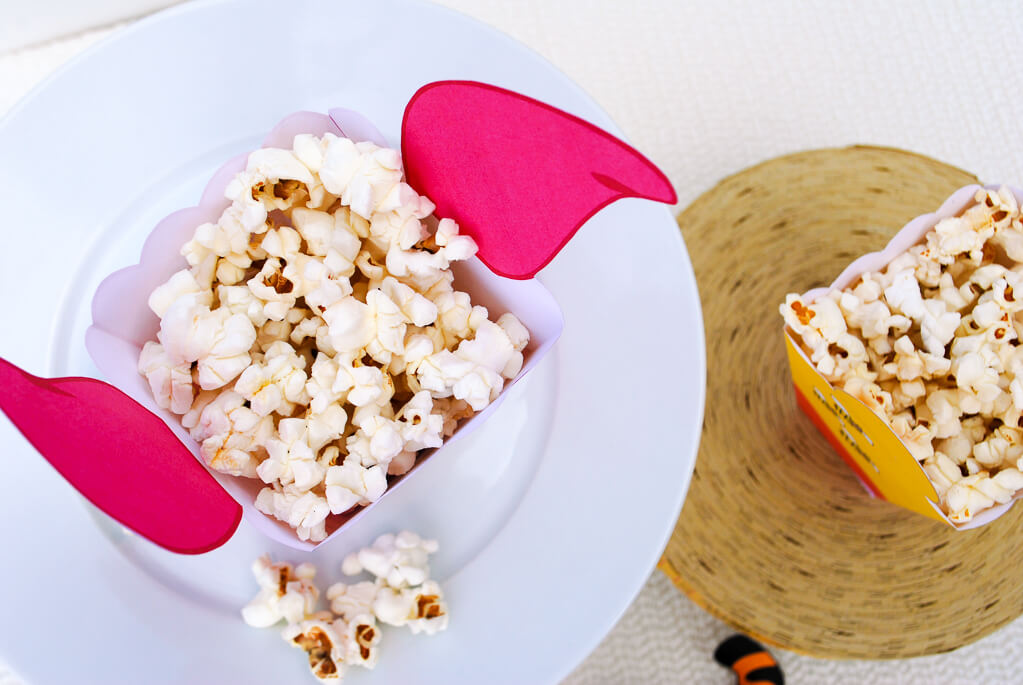 Want to add more free printable Winnie The Pooh-inspired crafts to your party?
By Elise's request, we also made Pooh, Tigger and Piglet free printable ears on headbands.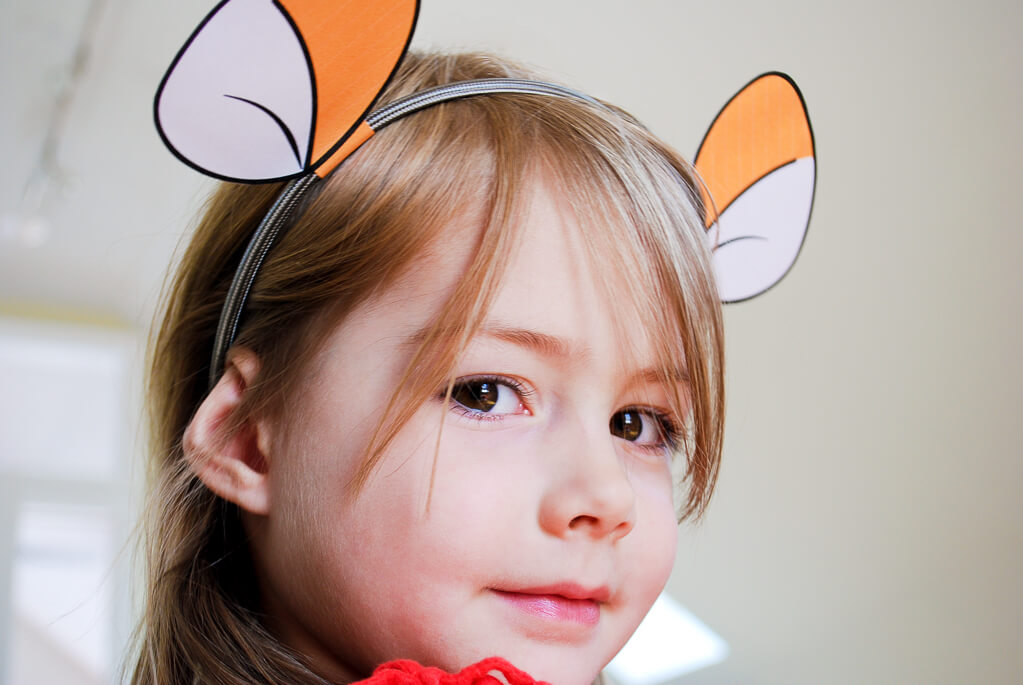 This post is sponsored by Disney and Blueprint Social. All opinions are mine. I only work with brands I love, and working with Disney was so much fun!

—
Like it? Share it!
The nicest way to say you like it is to pin it on pinterest, post a comment, follow Merriment Design on Facebook, twitter, pinterest, Google+ or sign up for monthly emails. Enjoy! 🙂
Copyright stuff: You're more than welcome to use this free project and tutorial for personal use.
Save
Save
Save
Save