I taped an episode of HGTV's Crafternoon with Marianne Canada showing how to make herringbone painted keepsake boxes and trays.

Joann Fabric and Craft Stores selected Merriment Design, Jess Abbott from The Sewing Rabbit and Kami Bigler from No Biggie to represent Joann products and craft projects at HGTV for National Craft Month. HGTV and Joann flew me, Jess and Kami to Knoxville, TN to film three episodes of HGTV Crafternoon.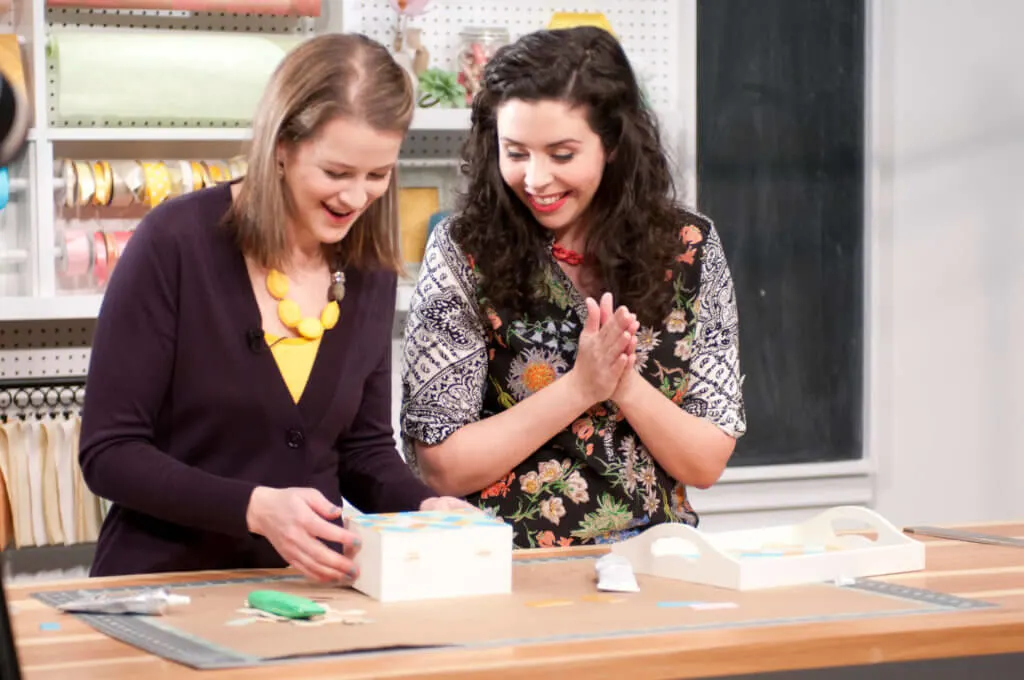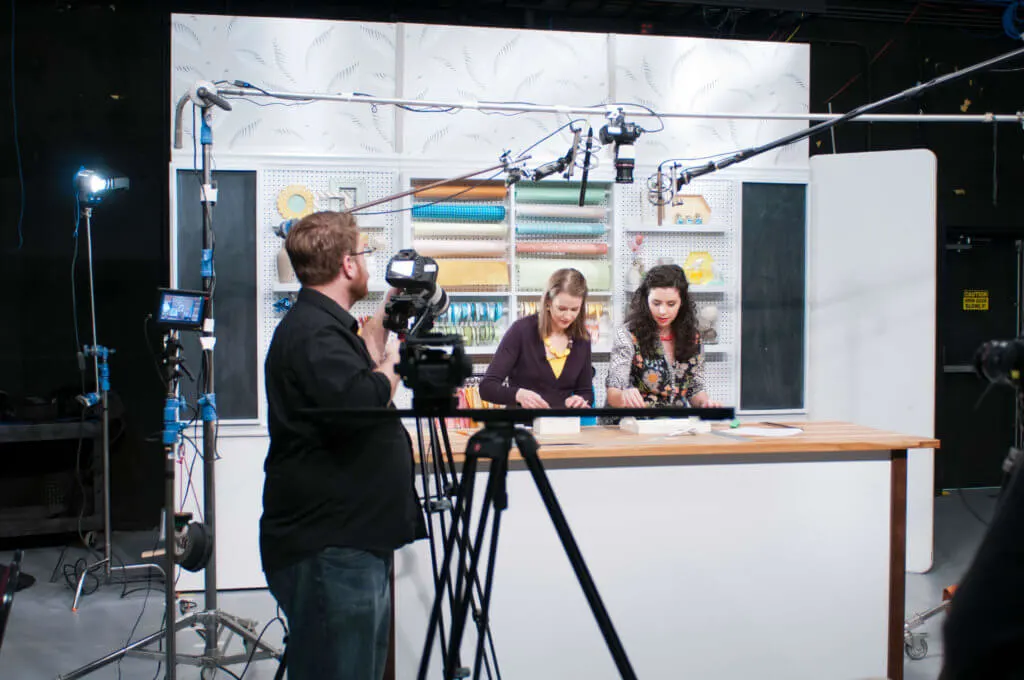 Before the shoot, I presented three craft idea concepts to Joann and HGTV who selected my herringbone boxes and trays idea for my segment, and Marianne ran with the concept to make it her own. See my episode with Marianne and get your paintbrushes ready!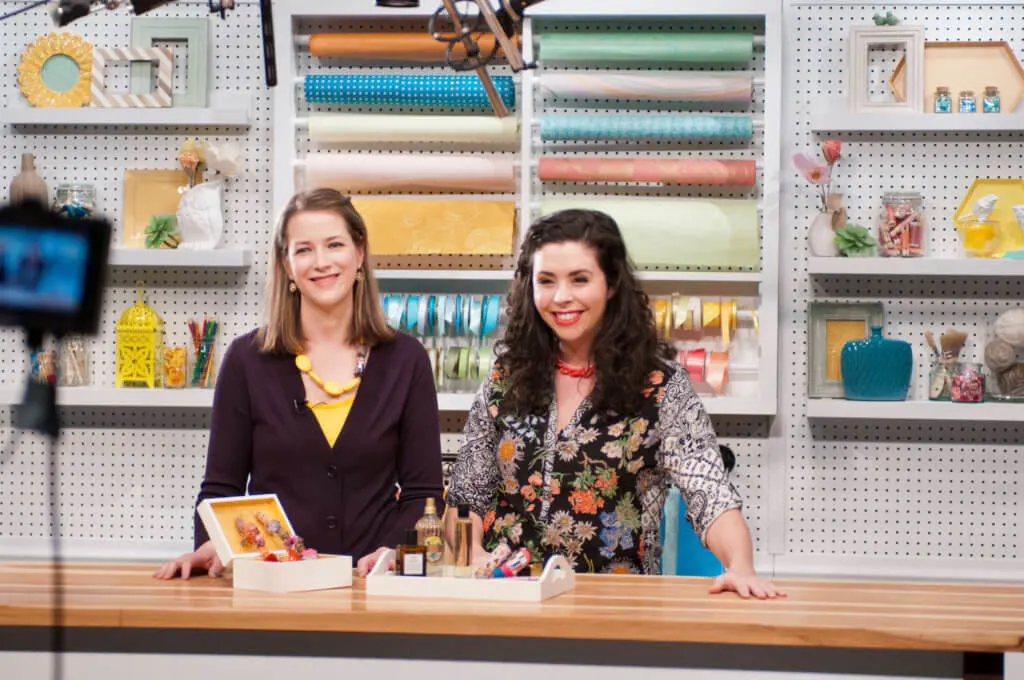 Photos courtesy of HGTV.