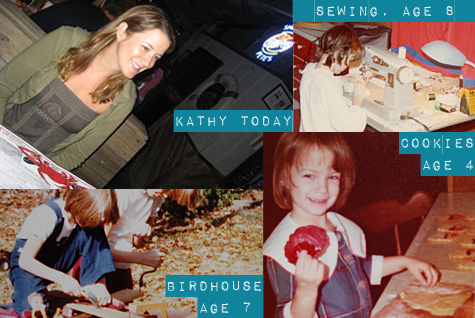 Hello, I'm Kathy Beymer, and welcome to Merriment Design—your home for simple, clever crafts that create lasting memories.
I make things that are simple and useful, clever and special:
Simple: Simple can mean a quick project, or it can mean extra detailed directions that help readers avoid craft fails. Either way, simple is easy and easy is good. I've been told that my site is one of the easiest out there to follow (and this makes me very happy). You'll see every zig and zag, and tons of pictures, with each free tutorial to make best use of your valuable free time.
Useful: Most of my ideas come from need and my projects have a purpose. I'm not really one for knickknacks.
Clever and Special: I have a knack for creating clever crafts that combine materials in smart and inspiring ways. My favorite projects combine materials in unexpected ways. I'm a closeted packrat who has trouble throwing things away so I'll think, what can I do with this egg carton or extra chopsticks or whatever?
I started Merriment Design after The Knot Magazine printed a two-page national spread about my handmade 2006 wedding. To field questions about how I made my Sewn Fabric Invitations, Sewn Programs, Bathroom Guest Towels, Bridesmaid's Handbags and Table numbers I decided to start sharing crafts as a nighttime creative outlet from my day job. At the time, there weren't a lot of websites out there that shared craft tutorials and sewing patterns for free but as you can see today that's changed!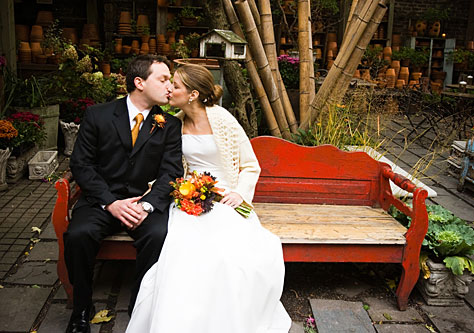 On a personal note, I live in Chicago, grew up in Indiana, and studied in Sydney, Australia so I have an urban/country mashup aesthetic. I have 16 years of digital user experience strategy under my belt where I've worked with clients from United to Craftsman to TD Ameritrade. My daughter Elise is three and my best buddy. Last May, I had Liam, my 10-month-old daredevil wild man who has already landed us in the ER. It can be baby fog chaos but we're happy and my little boy and girl inspire me every day.
Merriment Design is your home for simple, clever crafts that create lasting memories, and I'm so happy to have you.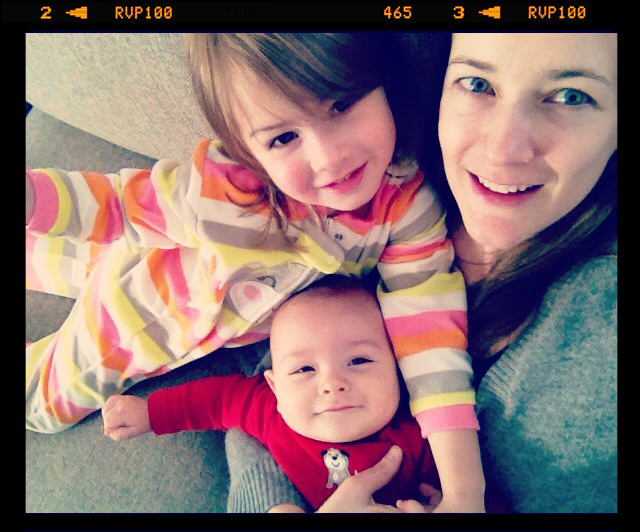 Kathy, Chicago, IL
Follow on twitter
Like on Facebook
Follow on pinterest

In the News: Kathy Beymer was named #8th overall on Babble's 2012 list of Top 50 Mom Craft Bloggers, and Merriment Design has been praised in prominent online and print publications including Babble, Daily Candy Kids, design*sponge, The Huffington Post Stylelist Home, and Apartment Therapy, Parents, Prudent Baby, Style Me Pretty, lifehacker, Craft:, and the Jo-Ann Stores National Holiday Catalog. And WeTV and Cakegirls featured me on their "Amazing Wedding Cakes" national TV show. See more in Press and Things I've Done.
Brand Partnerships, Sponsors and Advertisers:
I'm proud to collaborate with top brands like VELCRO, Elmer's, X-ACTO, Mod Podge, and Martha Stewart Crafts (see examples in Press and Things I've Done). I'd love to work with you! Contact me about partnership and advertising opportunities.