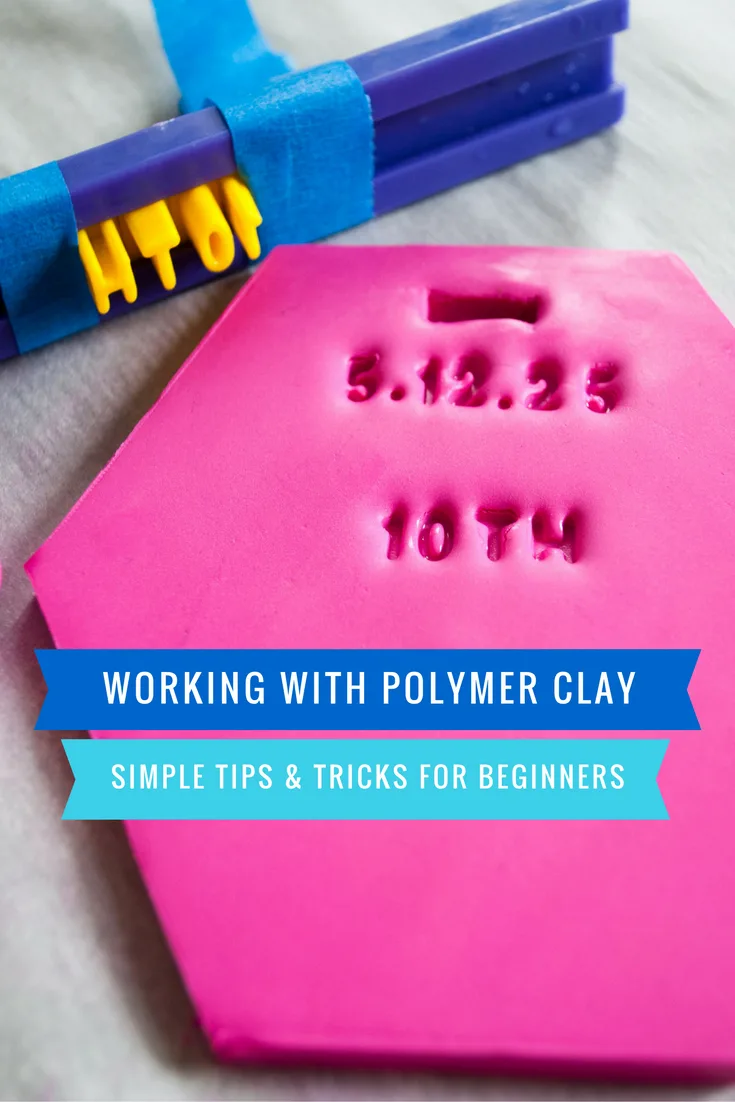 Earlier this week I shared my DIY wedding gift project that features handmade clay tags attached to wine bottles using VELCRO® Brand fasteners.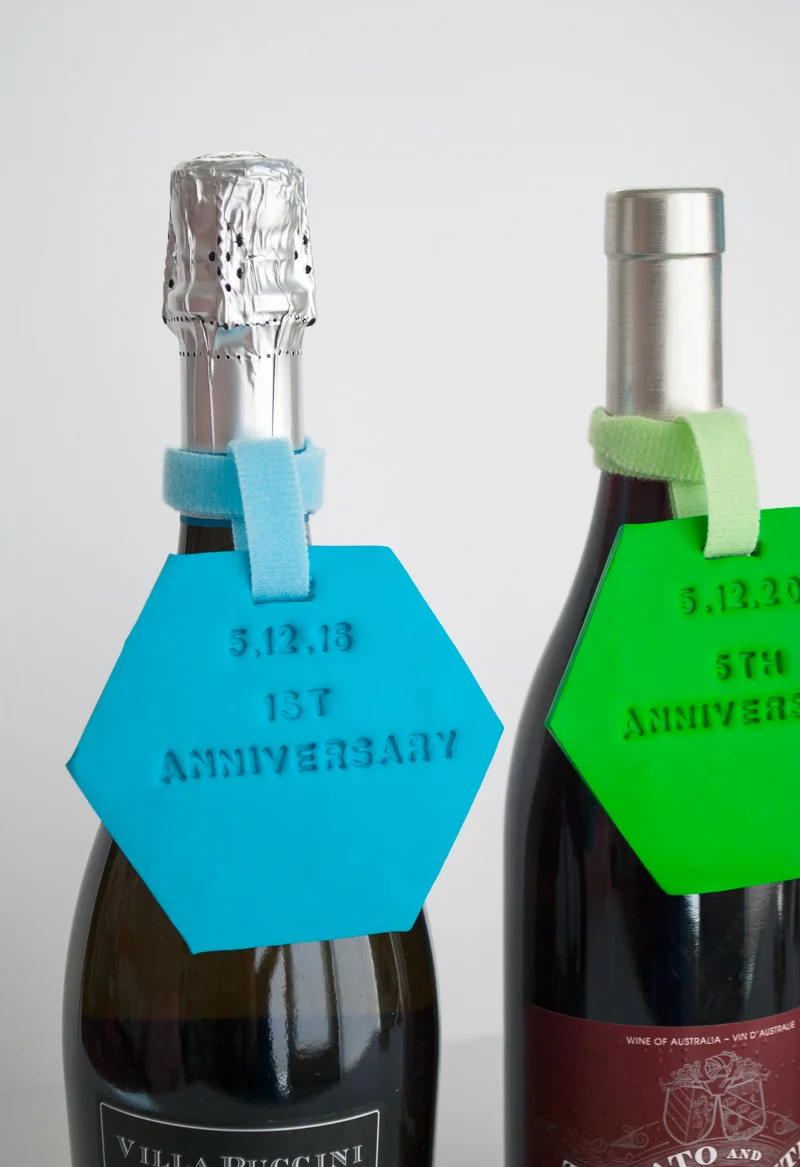 A lot of DIY sites make working with polymer clay look as easy as baking sugar cookies. Well, working with polymer clay like FIMO and Scuply is pretty easy but I definitely had a bit of a learning curve. I'm sharing what I learned about polymer clay so that it can be really is simple for you.
Speaking of making things easy, lately it seems like there's a major oversimplification trend with some of the most popular DIY sites out there. In their attempt to make their projects look super simple and pinnable, these popular sites leave out a lot of important details for those who would actually attempt to make it. This is not OK with me, so I'm going to continue to share super detailed tutorials as well as my DIY ups *and* downs.
OK so let's get to the tips: I had 10 and then thought of another one so here are 11 simple polymer clay tips and tricks for beginners like me!
=======
1. Different brands and products bake at different temperatures. Check your packages before you get started and use an oven thermometer. For instance, the Sculpy that I used bakes at 275 degrees but the FIMO I chose said that 250 degrees was its max. Maybe this is splitting hairs but I recommend that it's not super wise to mix and match. This article has good information about oven temperatures. And it helps to use an oven thermometer.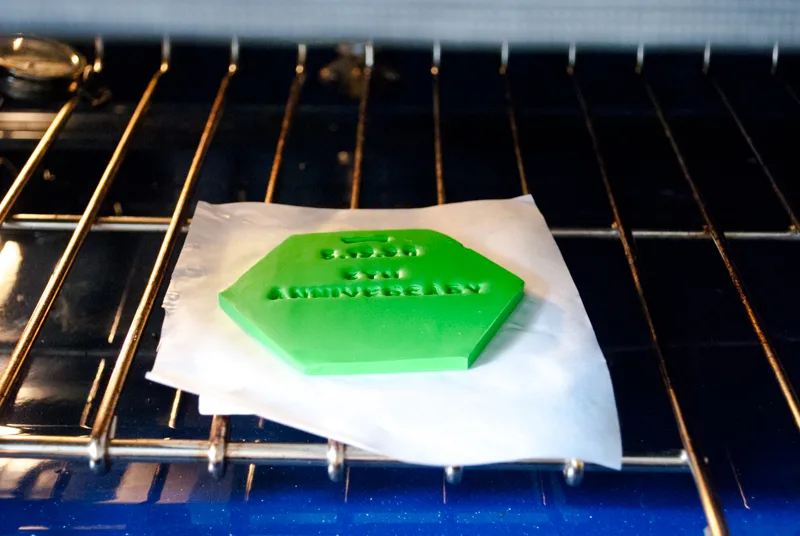 2. Different brands of polymer clay are easier to soften than others. The FIMO clay that I chose was way harder to soften up than the Sculpy clay that I was more familiar with. I watched this cool video on how to soften Sculpy using a bit of canola oil and it was a bit messy but worked for me. I also read about and tried the hairdryer method. Use that one with a little caution. The first time worked like a charm, but the second time I ended up heating it too hot and so I had little teeny hard pieces in the clay and had to start over (sigh).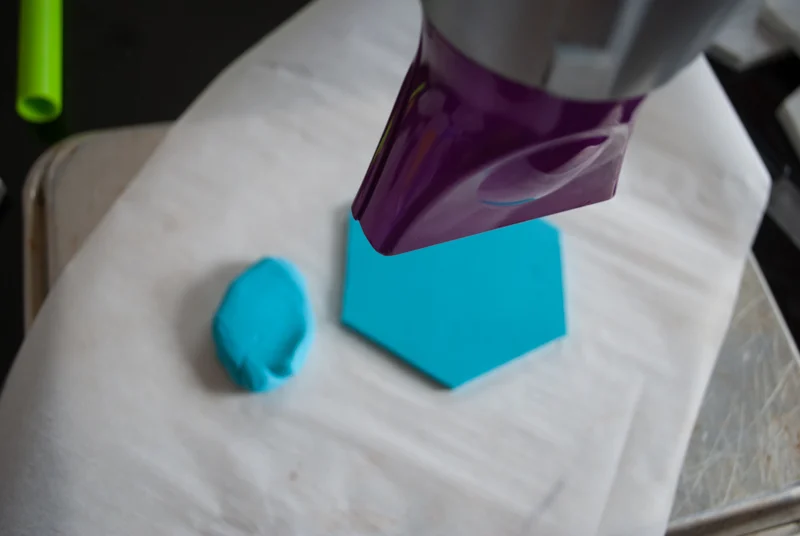 3. Clean hands and surface! The clay picks up dirt and lint very easily. Use a lint-free cloth to dry your hands and keep the kitty far, far away.
4. Use heavy weights to hold down the parchment paper. I used my heavy marble hexagon coasters.
5. Use painter's tape to hold the cookie cutter letters together and also to make spaces.
6. Practice with the letters on scrap clay! I pushed mine down waay too far and it looked silly. Had to start over. Nothing will harden until baked so not a critical mistake, just a time suck.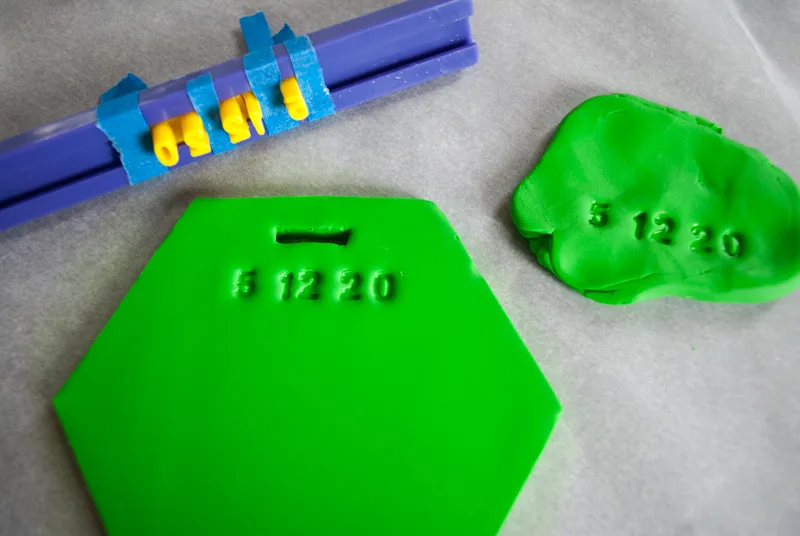 7. Dip stamps in water so they release a little better. I'm not talking super wet, but dip them and then stamp and it will release better. I've read that corn starch works too.
8. Steady hands! I am staying up too late lately and getting up too early so I drank a big mocha before this project. Shaky caffeine hands are no bueno.
9. Once something touches clay, it's no longer food safe. So don't use your best rolling pin and then make some cookies. I used a glass jar instead of a rolling pin and then recycled it.
Speaking of jars, avoid the seams when you're rolling. Any little seams in the glass jar will show up in the clay. Fingerprints too so no touching.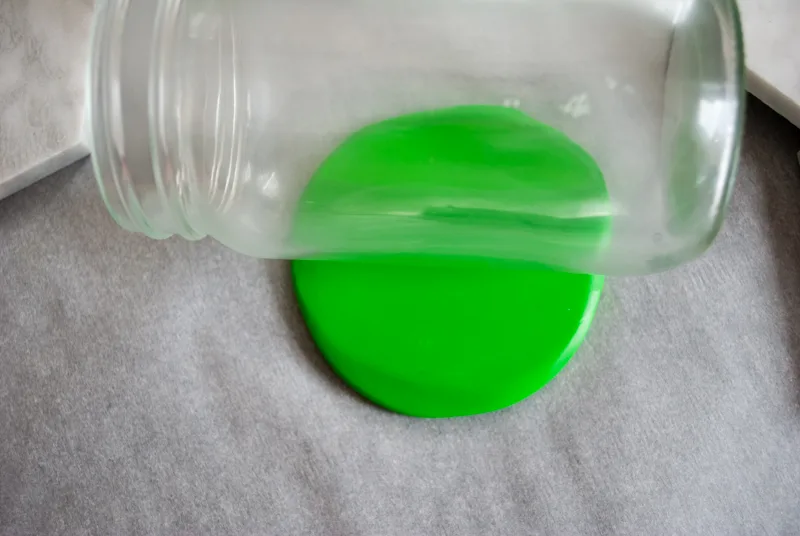 10. Pop any air bubbles if you get any! Better to start over and roll out again than have a bubble in your clay.
11. While polymer clay is nontoxic, it's kind of stinky when baking. Open up those windows and let the fresh air in.
Do you have more tips on working with polymer clay? Let me know in the comments below.
—
Like it? Share it!
The nicest way to say you like it is to pin it on pinterest, post a comment, follow Merriment Design on Facebook, twitter, pinterest, Google+, instagram or sign up for monthly emails. Enjoy! 🙂
Copyright stuff: You're more than welcome to use this free project and tutorial for personal use. Contact me for commercial use and etsy sales.