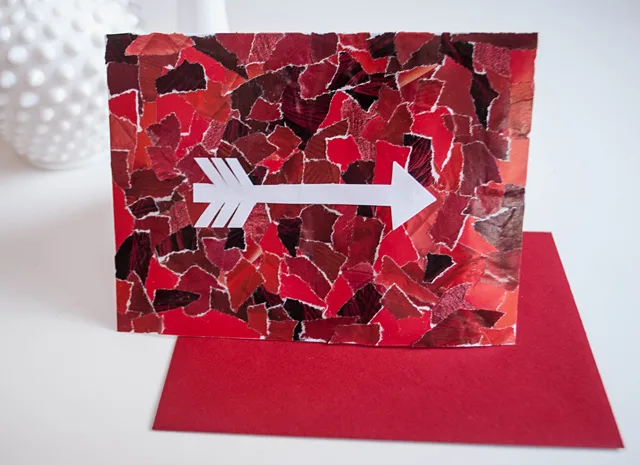 Make these super cute DIY Valentine's Day cards by recycling magazines and catalogs. Just rip out red colors from catalogs and magazines and glue them onto paper. It's an easy recycled magazine craft.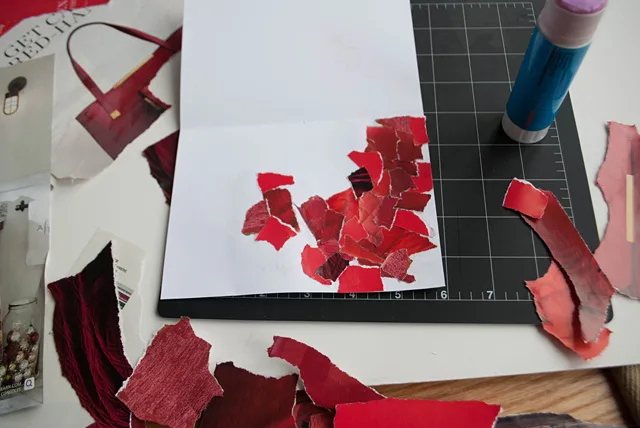 I made a couple Valentine's Day card variations, the one above with a collage front and white arrow, and a simple modern version with punched hearts.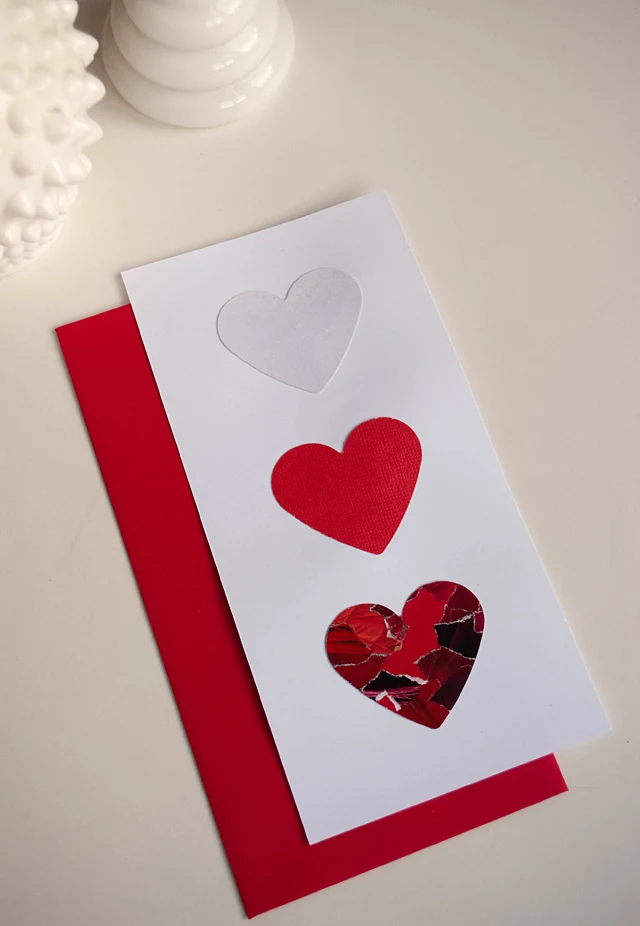 Sometimes Chicago weather is my best crafting inspiration. It's just too cold in Chicago to go to the craft store and buy cute Valentine's Day stickers and markers so I'm making it work with what I home. I had fun making these recycled Christmas cards from magazines so I thought I'd give it a go for DIY Valentine's Day cards too.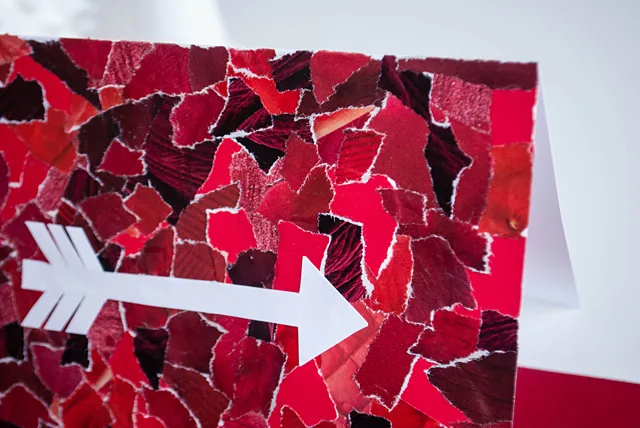 I especially love the collage heart up close.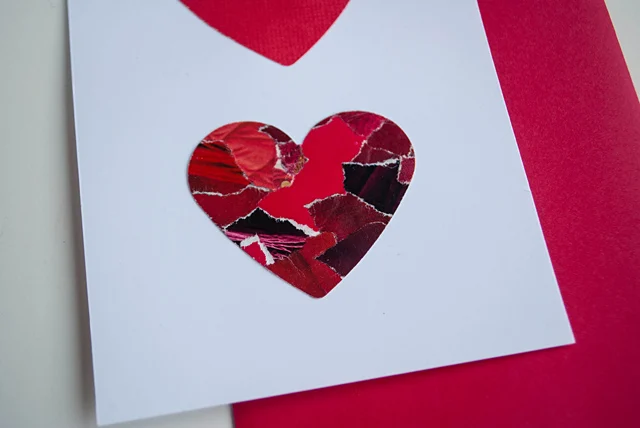 And it's a great kid's project too. Liam was obsessed with the glue stick.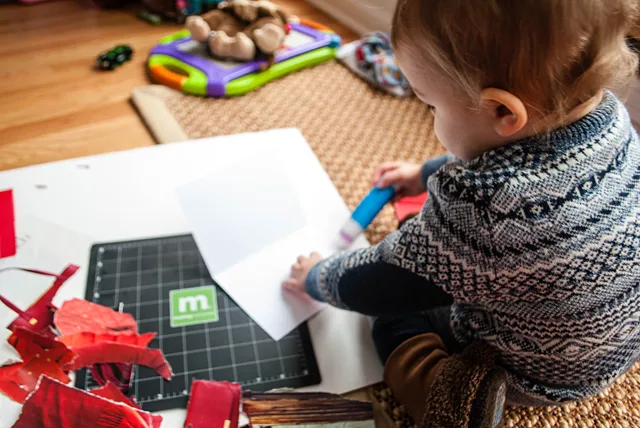 And my independent Elise made her own DIY collage Valentine's Day cards.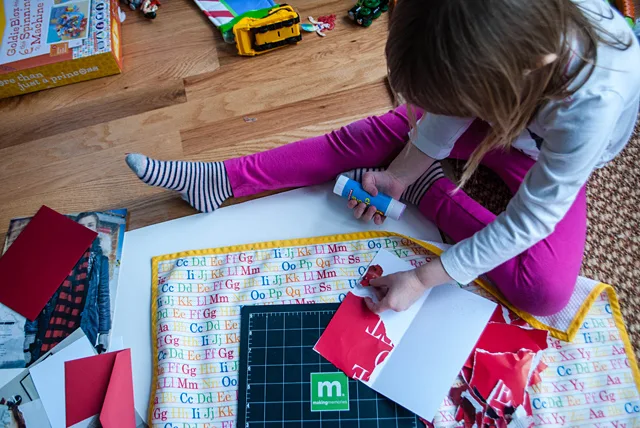 What Valentine's Day cards are you making this year? Tell me in the comments below or post a picture at http://www.facebook.com/merrimentdesign
++++++
Supplies for making DIY Valentine Day's Cards using Recycled Magazines:
—
How to make DIY Valentine Day's Cards using Recycled Magazines:
Cut white card stock to fit inside a red envelope.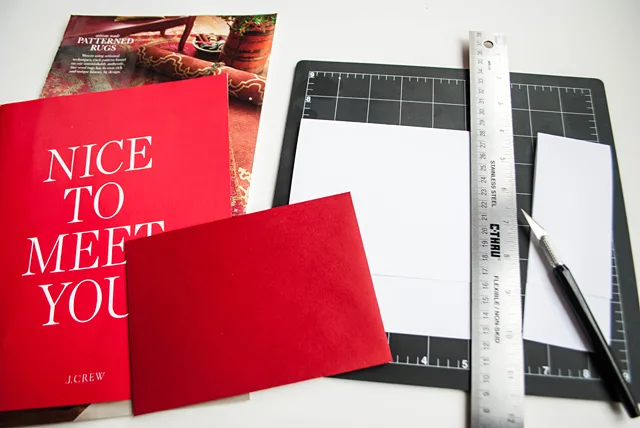 Rip out red colors from catalogs and magazines. The J-Crew catalog had a ton of red this season.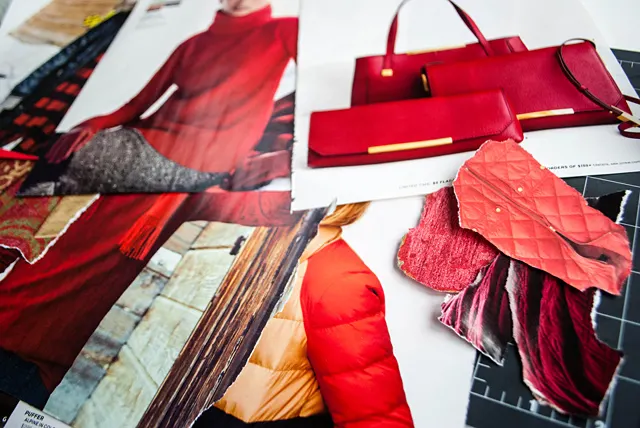 Glue the pieces onto the card.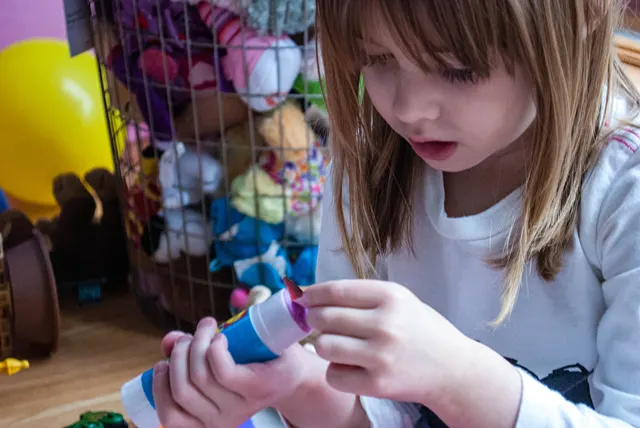 Keep overlaying them to make a collage.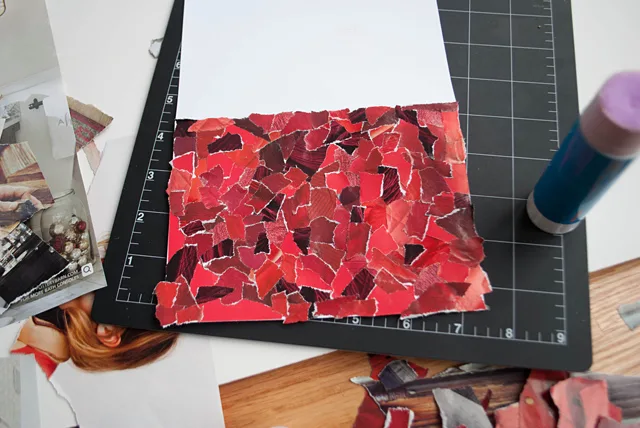 Punch out hearts using a heart punch.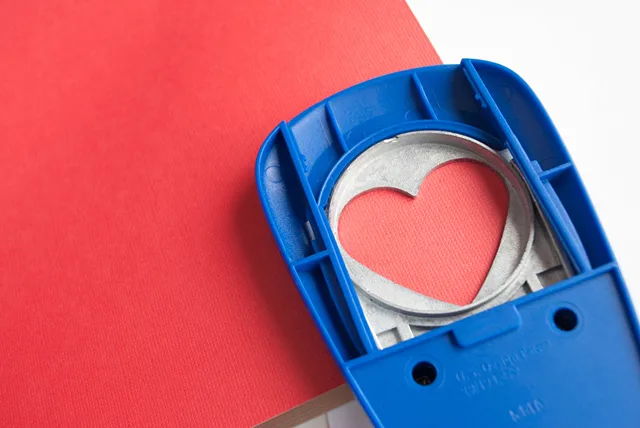 And cut out an arrow.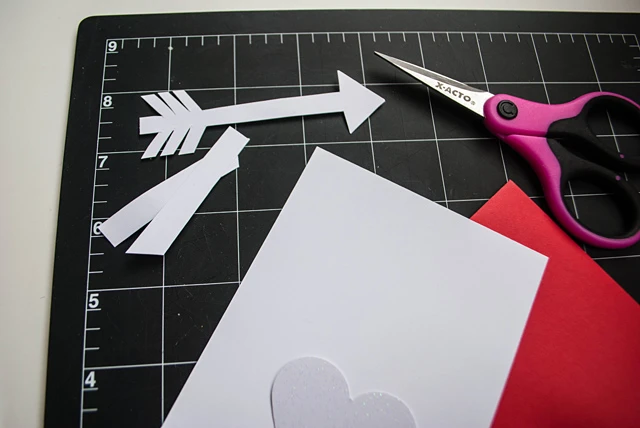 Easy and inexpensive DIY Valentine's Day cards for your sweethearts.
++++++
Be sure to pin these recycled magazine valentines for later: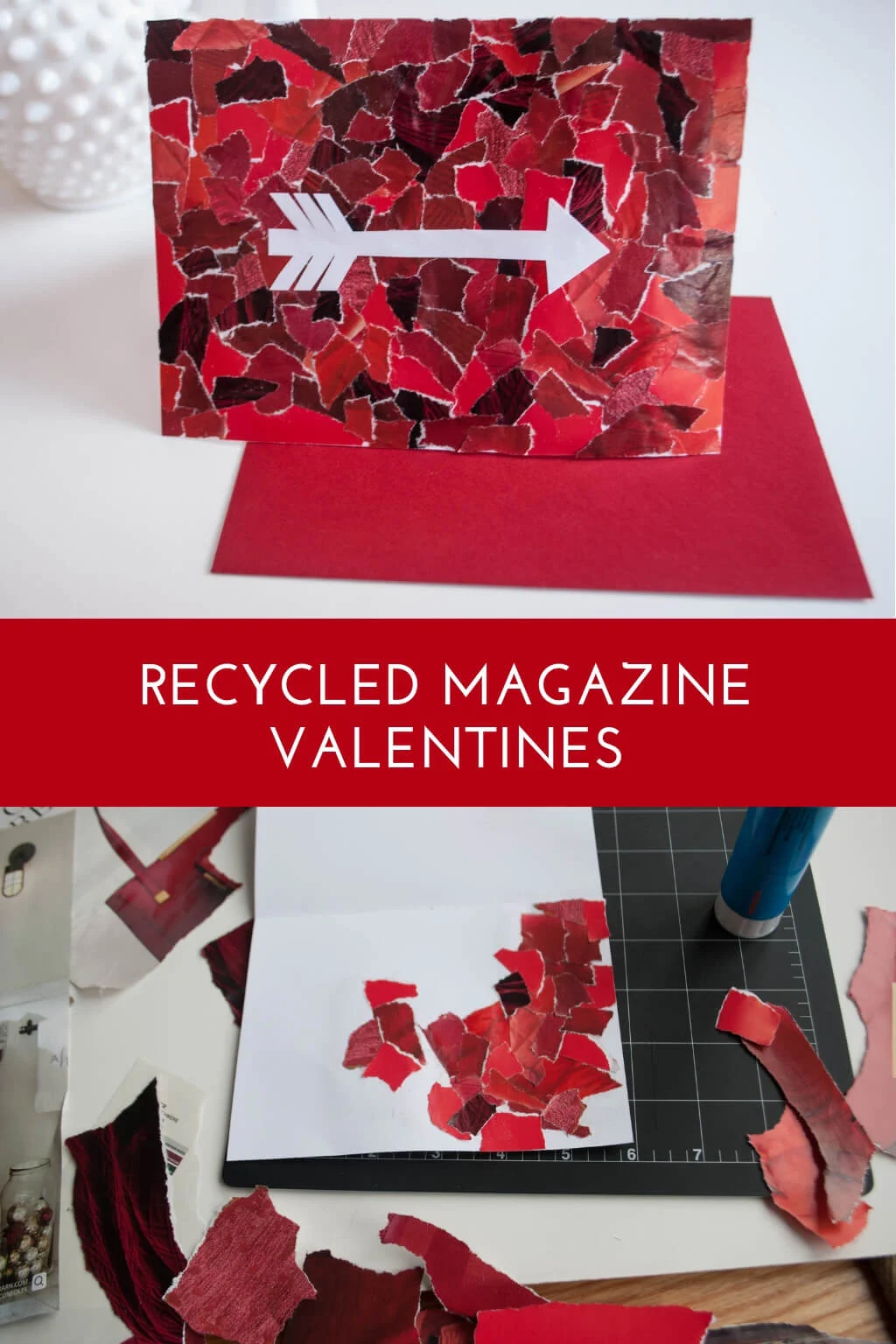 And be sure to see more easy Valentine's Day craft projects.
—
Like it? Share it!
The nicest way to say you like it is to pin it on Pinterest, post a comment, follow Merriment Design on Facebook, Pinterest, Instagram or sign up for monthly emails. Enjoy! 🙂
Copyright stuff: You're more than welcome to use this free project and tutorial for personal use. Contact me for commercial use and Etsy sales.