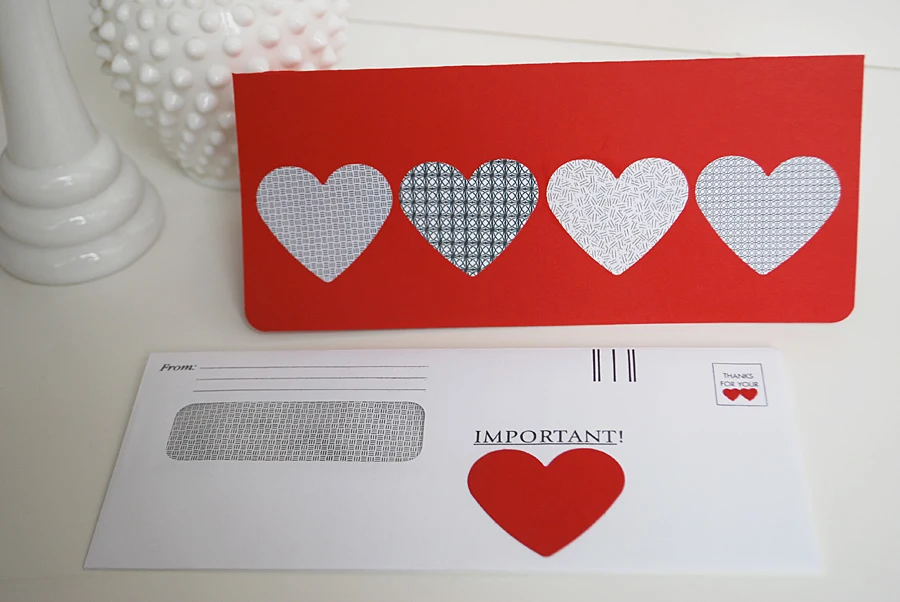 Recycle a security envelope into a heartfelt Valentine's Day card with just a few punches and pastes.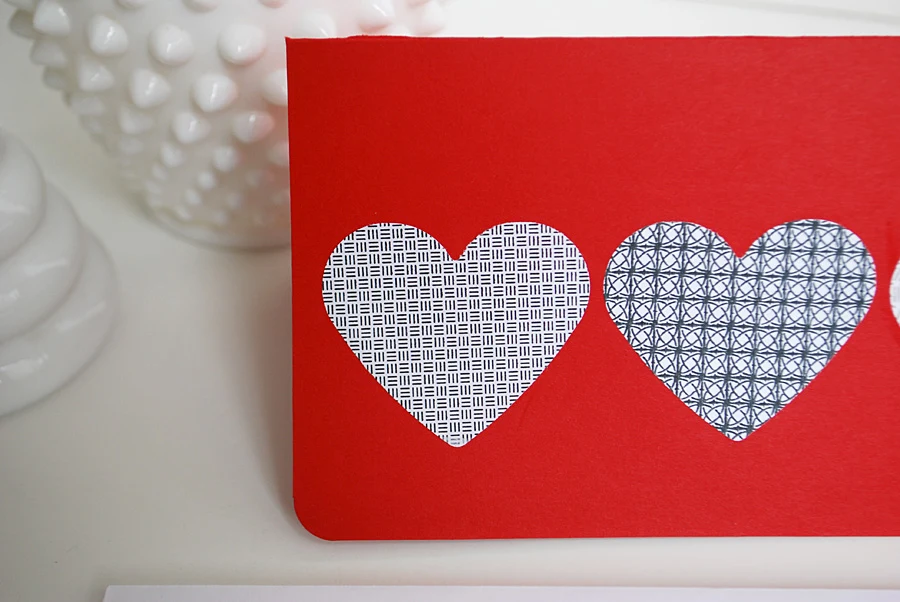 Years ago I saw a design*sponge post from derek & lauren that turned security envelopes inside out that got me seeing junk mail a little bit differently. The packrat in me started collecting some security envelopes and I got hooked on their pretty patterns.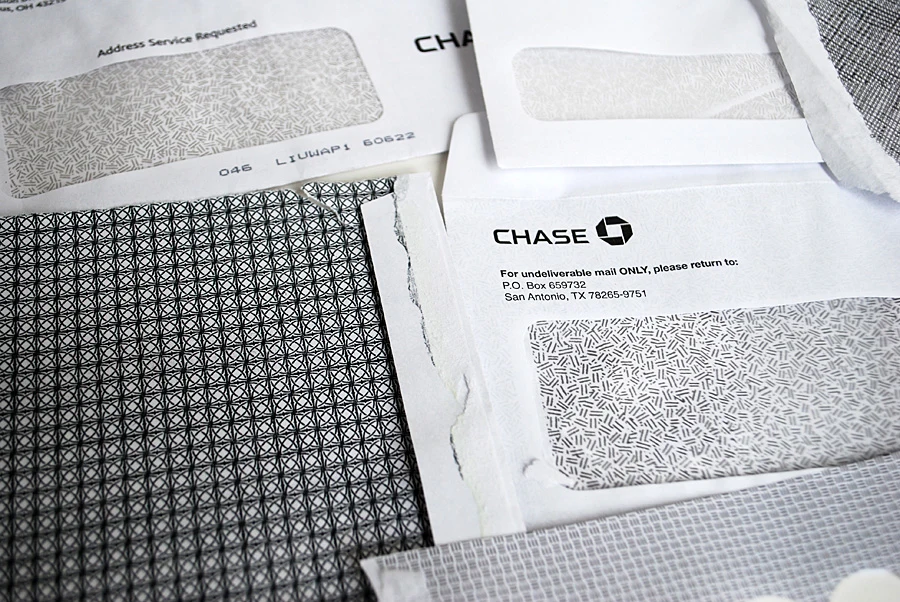 I stamped out some security envelope hearts using a large craft punch.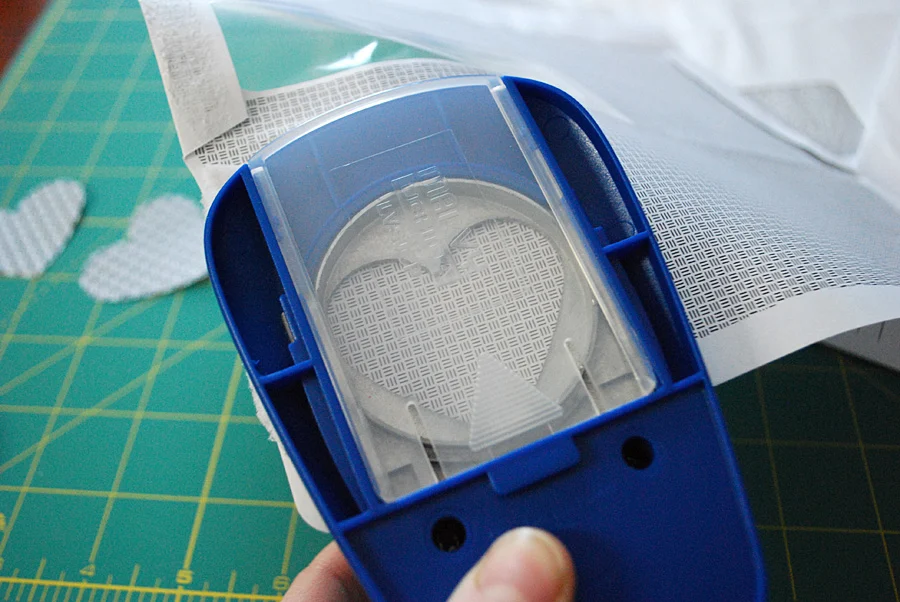 And used a teeny heart hand punch for the "stamp."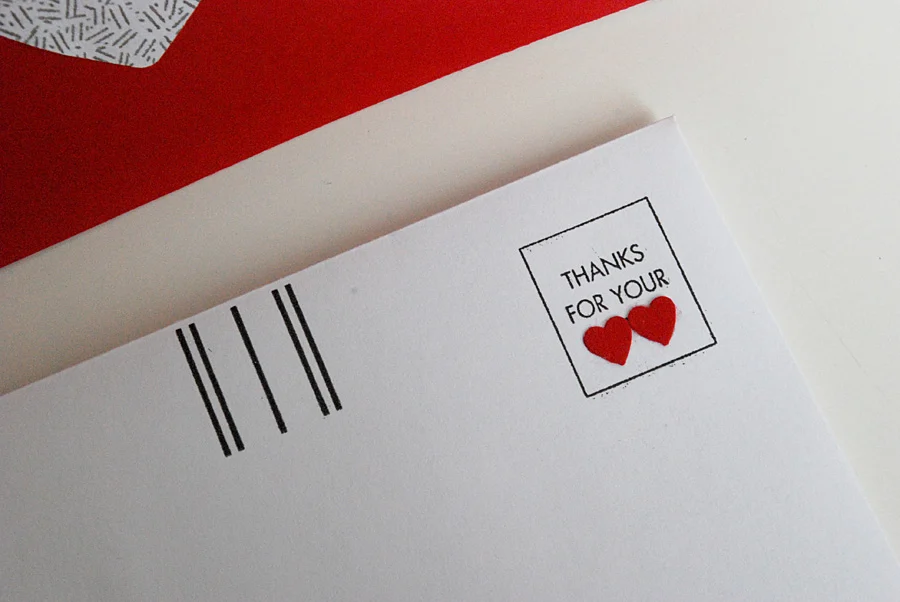 A special Valentine's Day card for the important business of LOVE.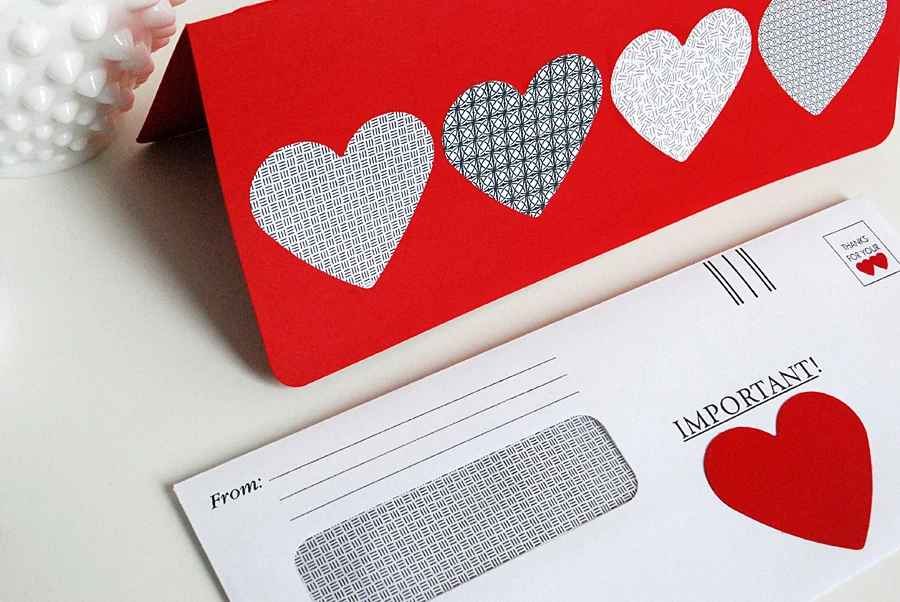 ++++++
Supplies for making a Valentine Card using recycled security envelopes:
—
How to make a Valentine Card using recycled security envelopes:
Open up a handful of recycled security envelopes with different patterns.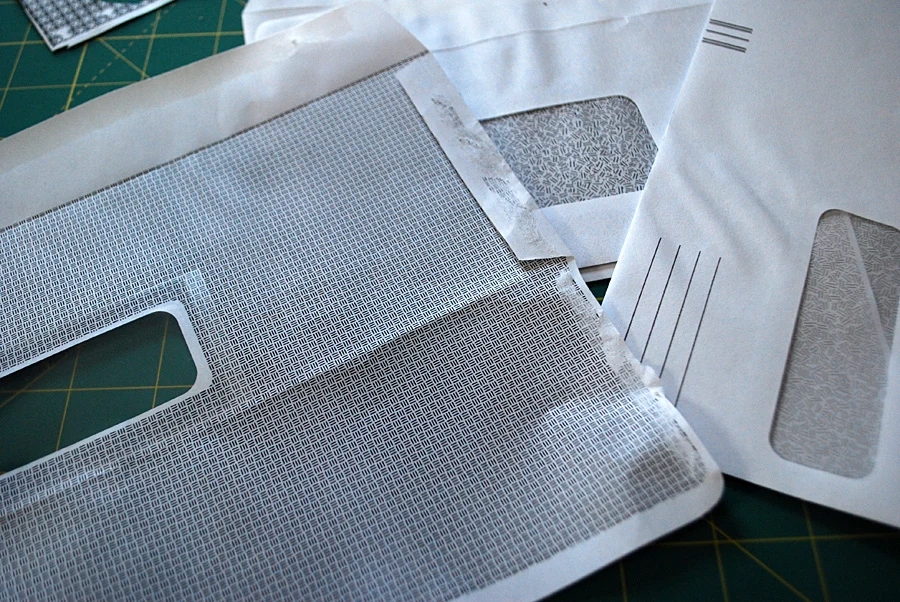 Punch some large hearts from the different patterns.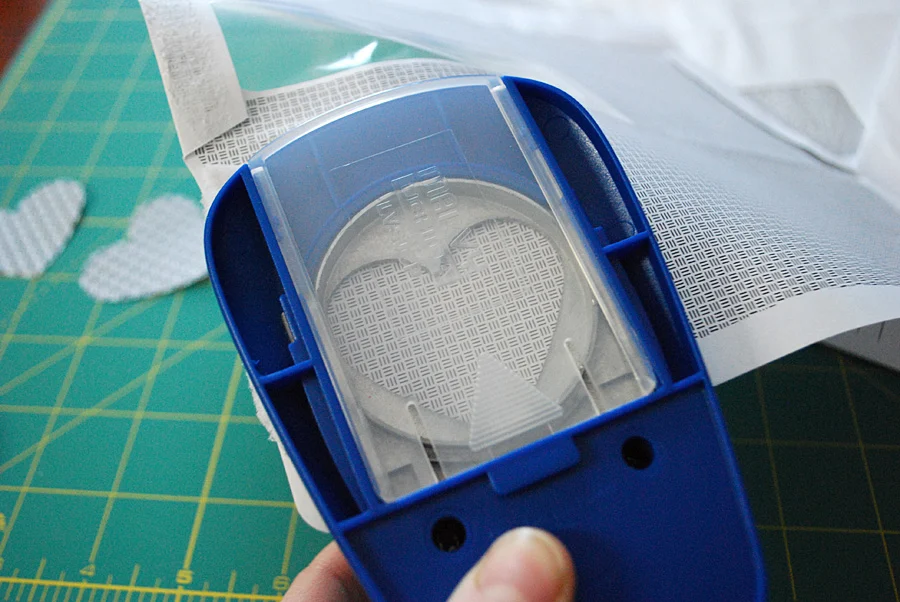 This one had a bit of white on it so I tried again!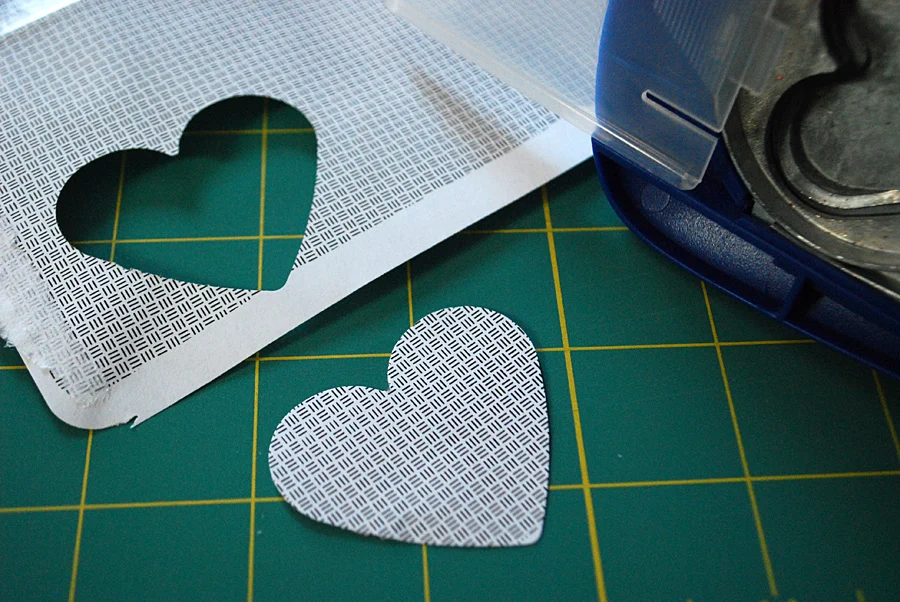 Aren't the security envelope patterns pretty?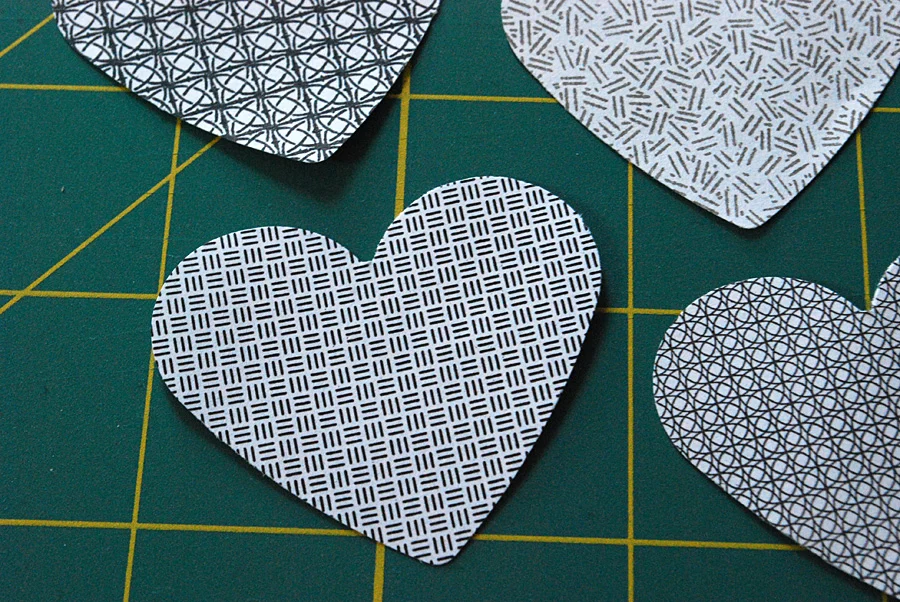 Choose an envelope for the outside. I really like the pattern in the bottom one but thought the "IMPORTANT!" and the stamp area were too cute.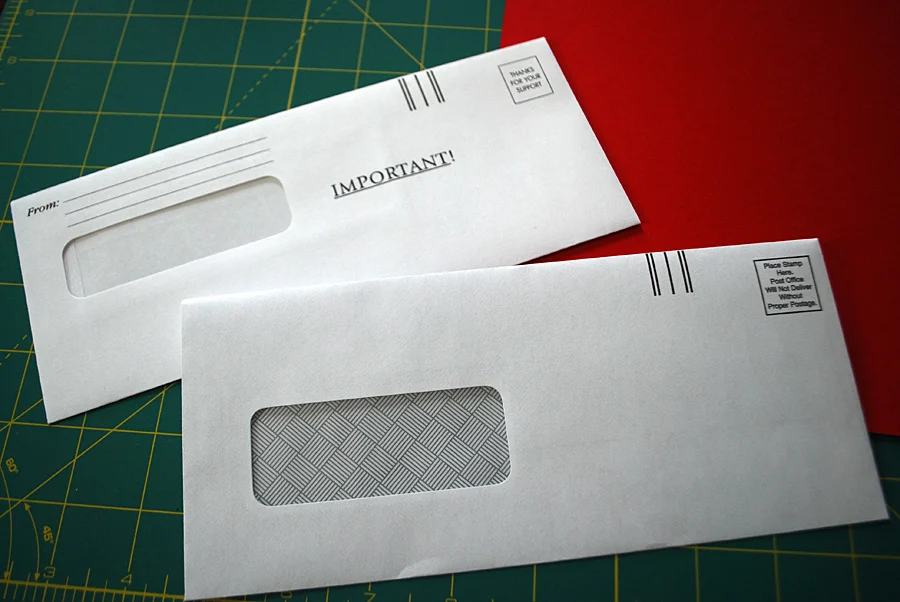 Slice the red card stock paper slightly less wide than the envelope using an X-Acto knife, ruler and self-healing mat.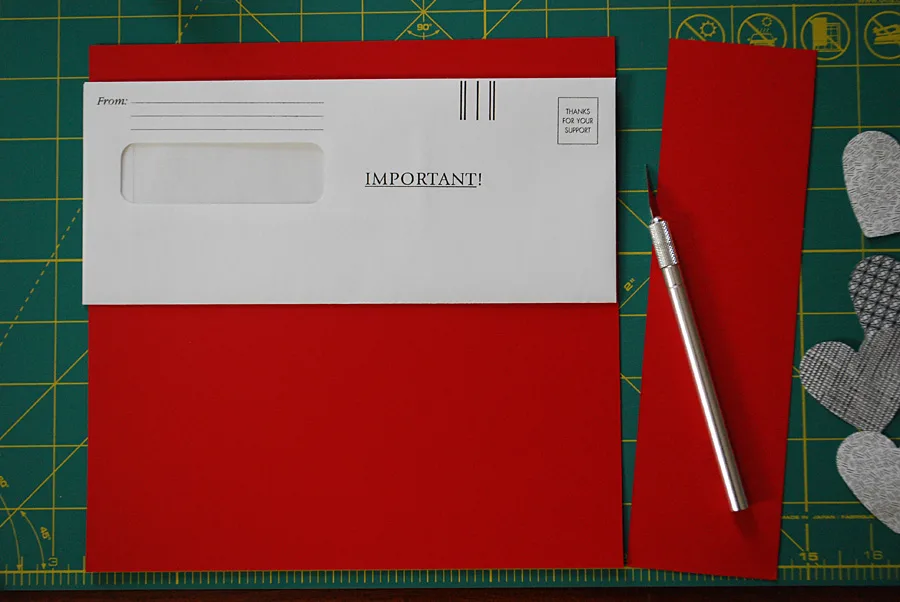 Measure twice the height of the envelope and trim.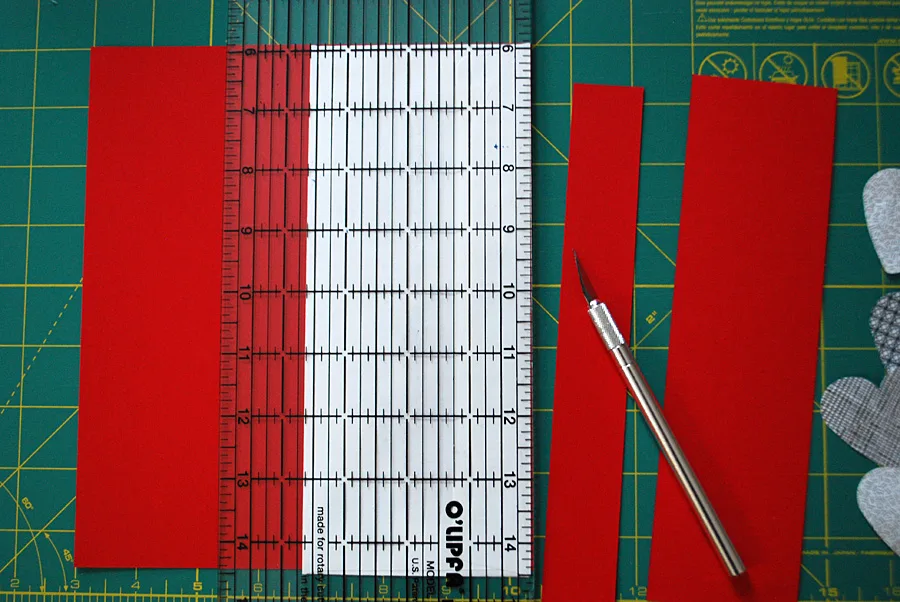 Now a little trick to fold cards sharply. Turn the X-Acto knife upside down. Run it down the middle lightly a few times to score it without cutting through all the way.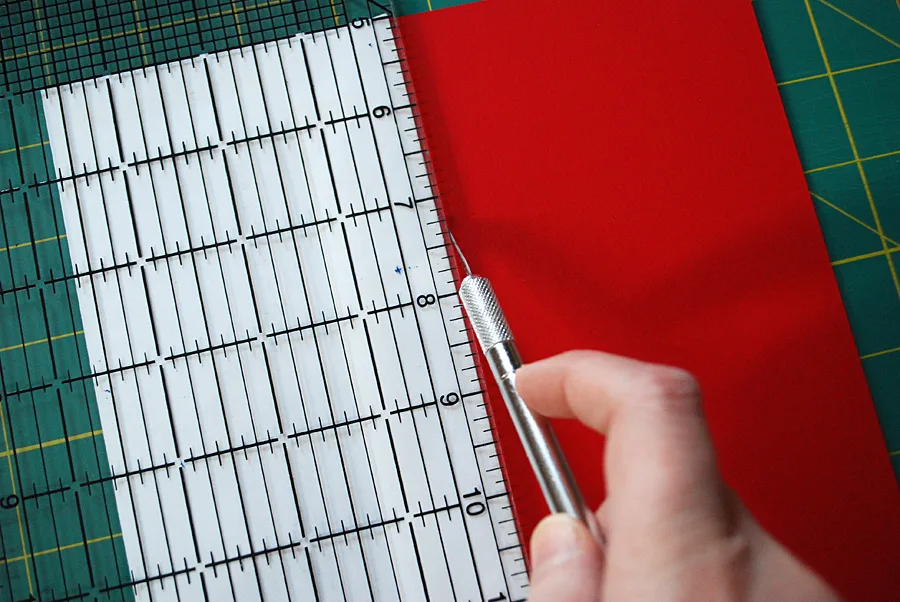 Run your finger over it and voila! A nice crisp edge.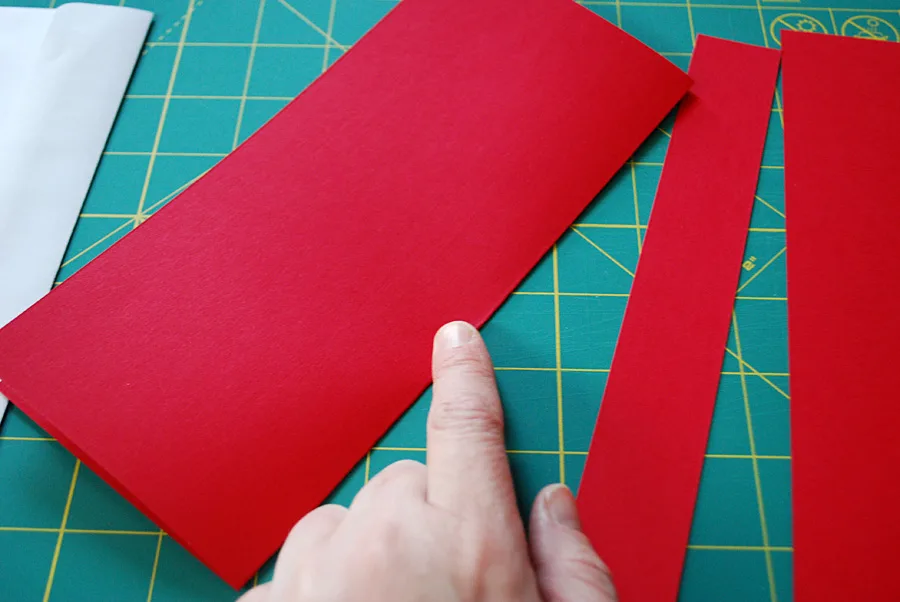 Round the corners using a corner punch.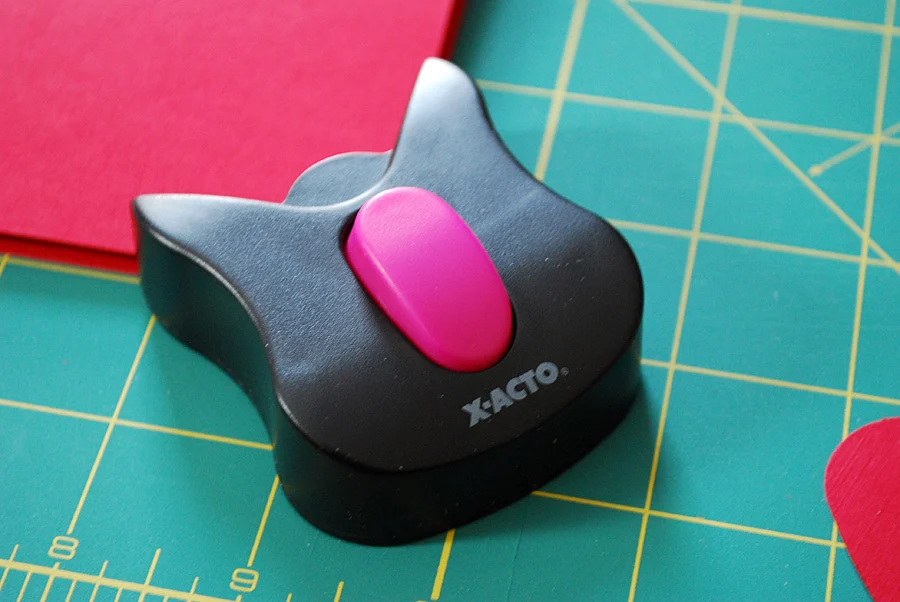 Pretty, huh?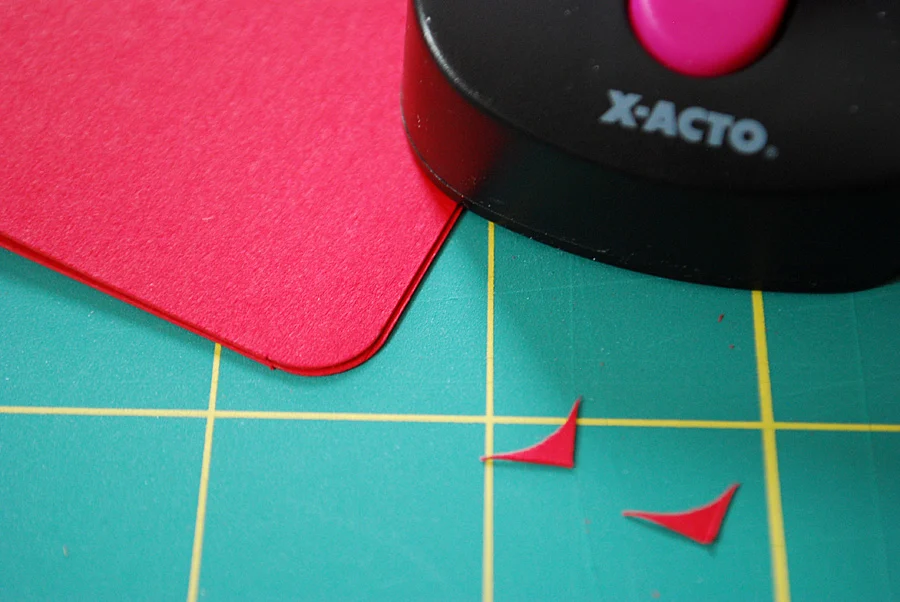 Now doll up the stamp area…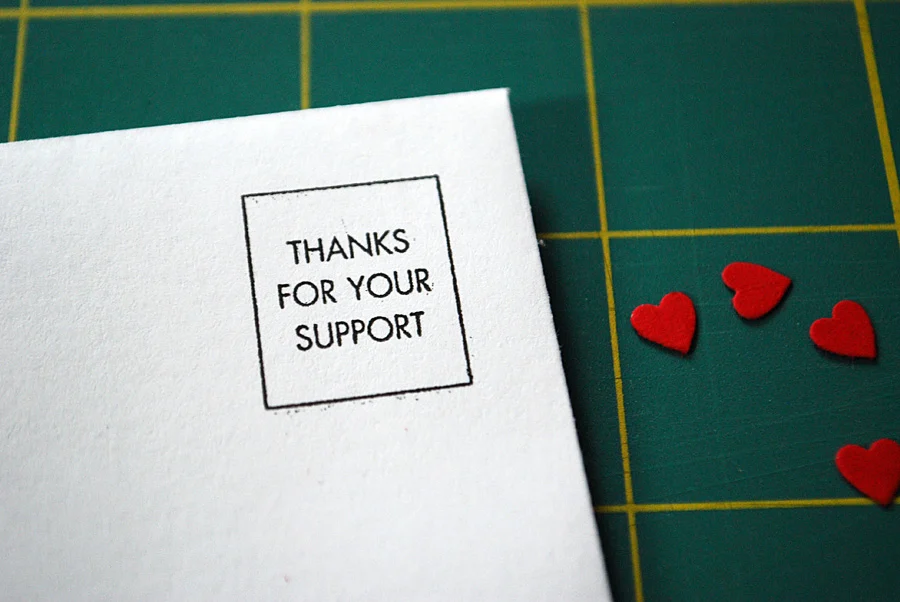 Punch a couple teeny hearts.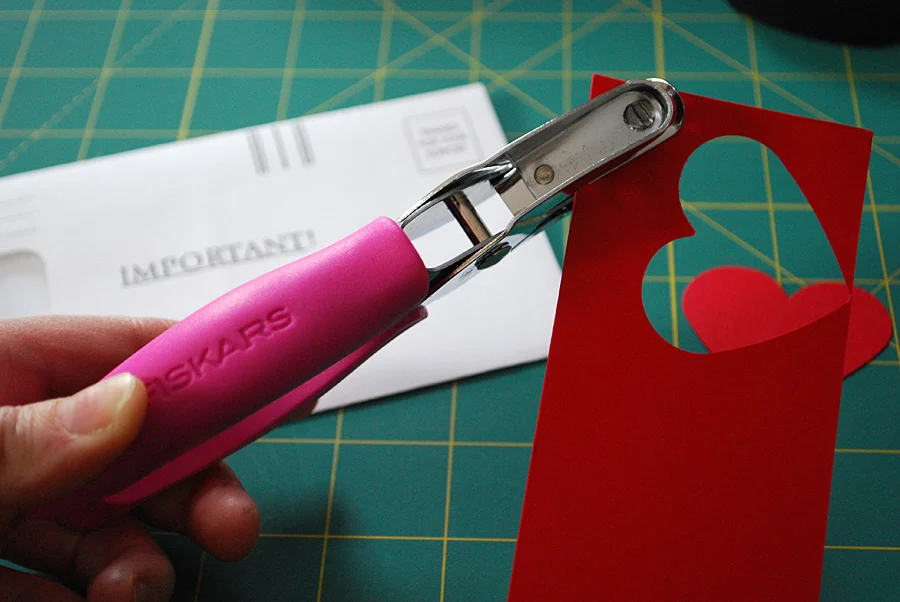 I used the Elmer's CraftBond quick dry dual tip glue pen.
This Elmer's quick dry pen has a fine-tip and a wide tip. Fine tip for the teeny hearts!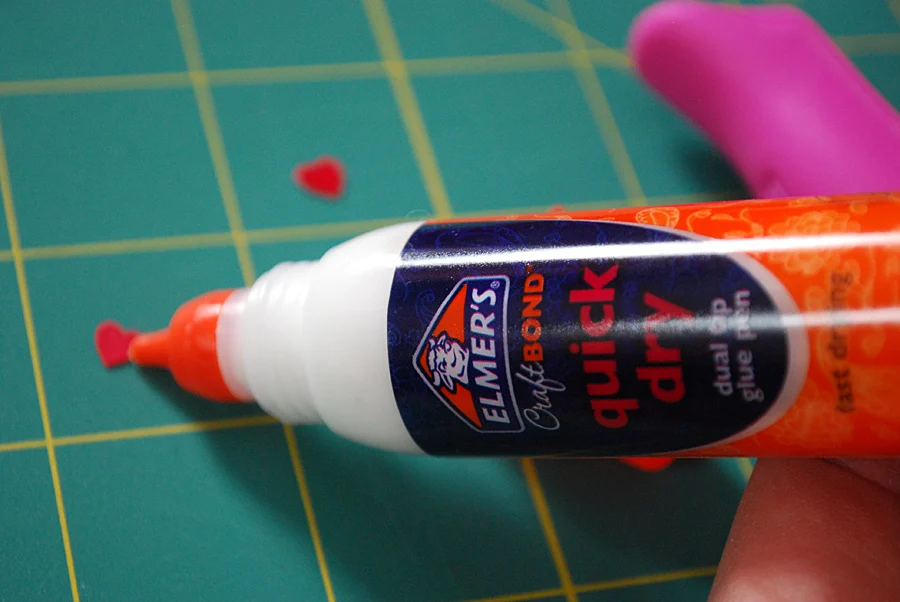 Kind of sappy but I think it's cute.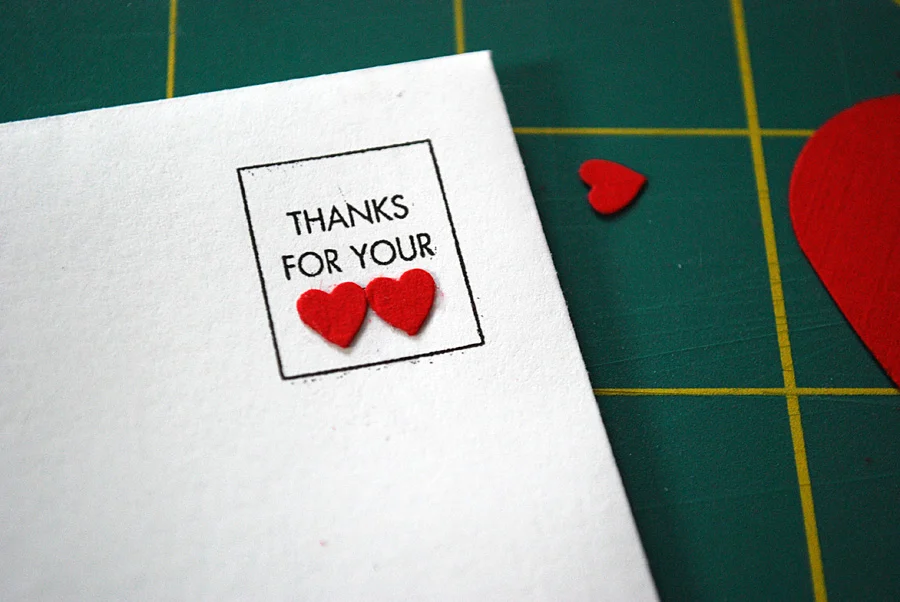 Place the security envelope hearts on the card so that they'll show through the window.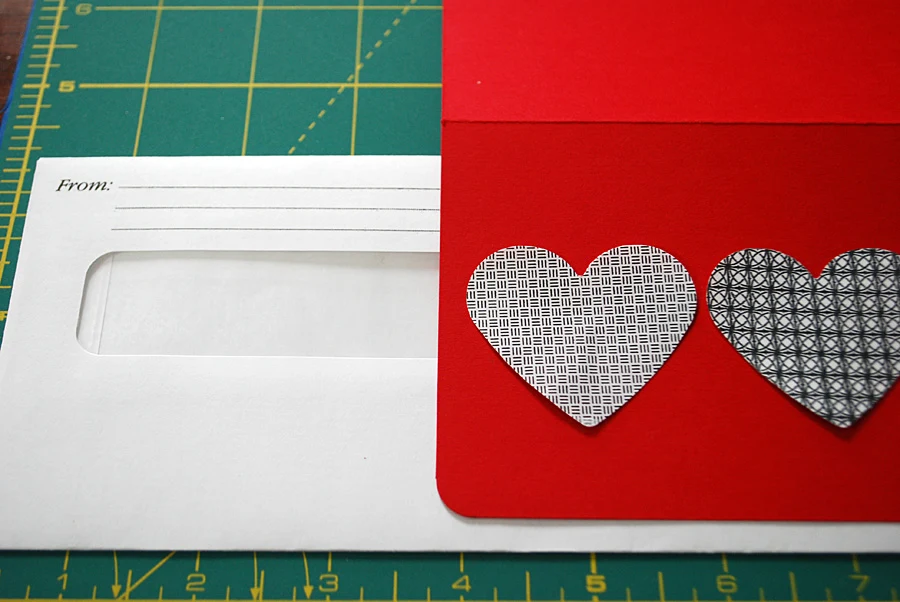 Now here's that wide tip on the glue pen.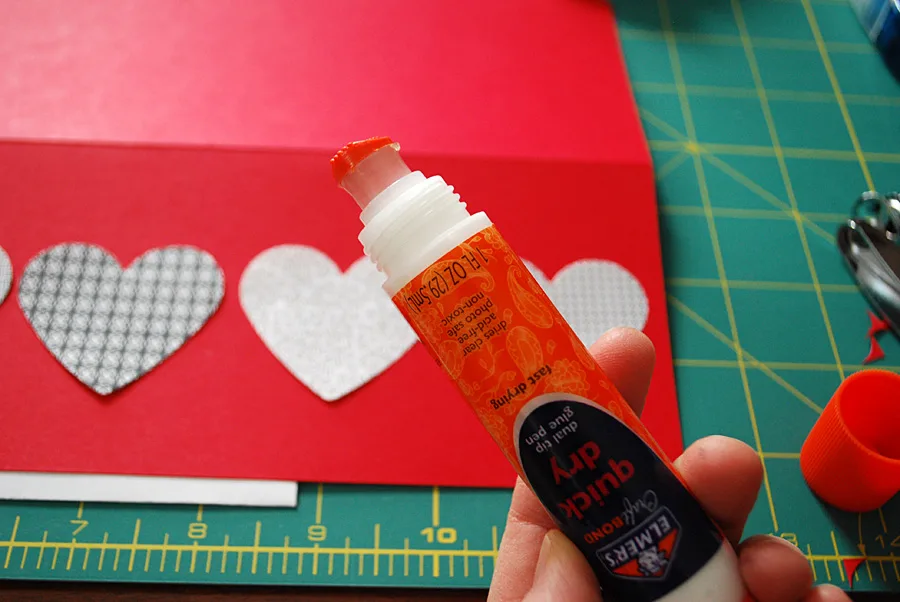 I usually use my finger to spread glue around but the wide tip on this pen is a lot less messy.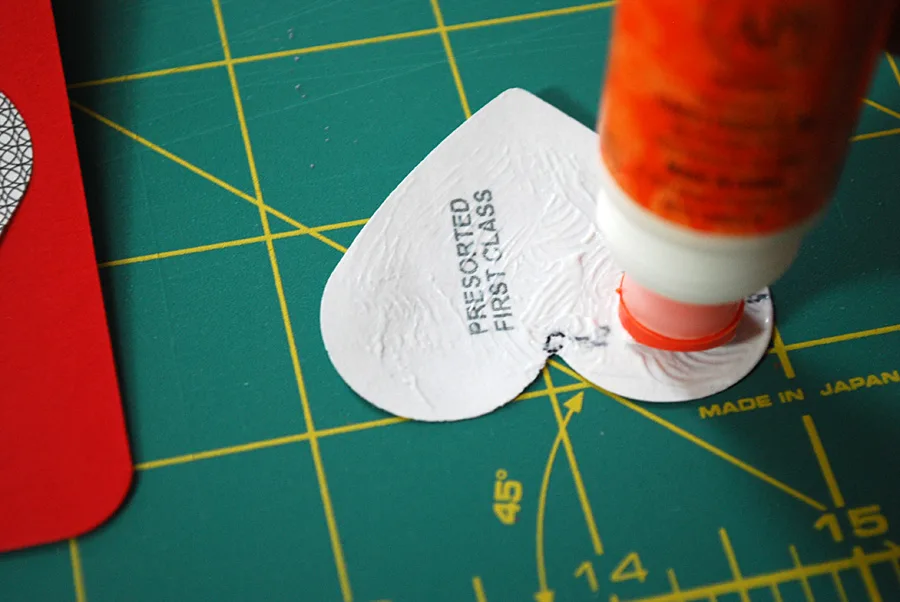 All glued!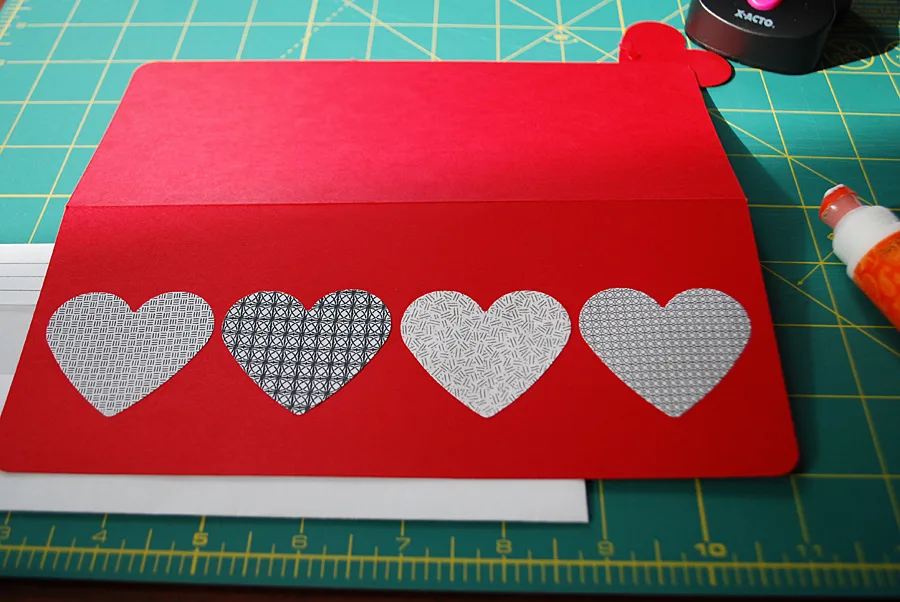 And this is what it looks like through the security envelope window.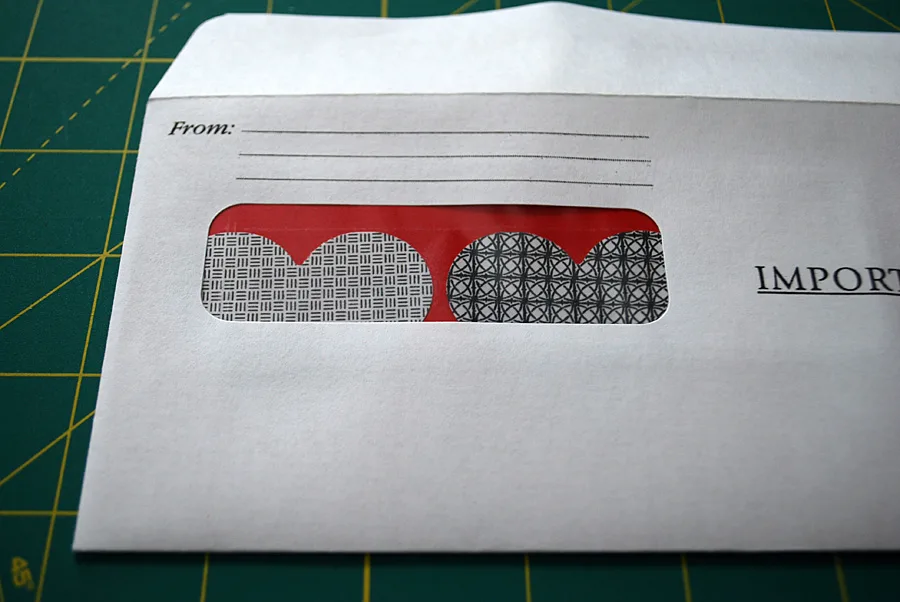 Punch a red heart from the trimmings.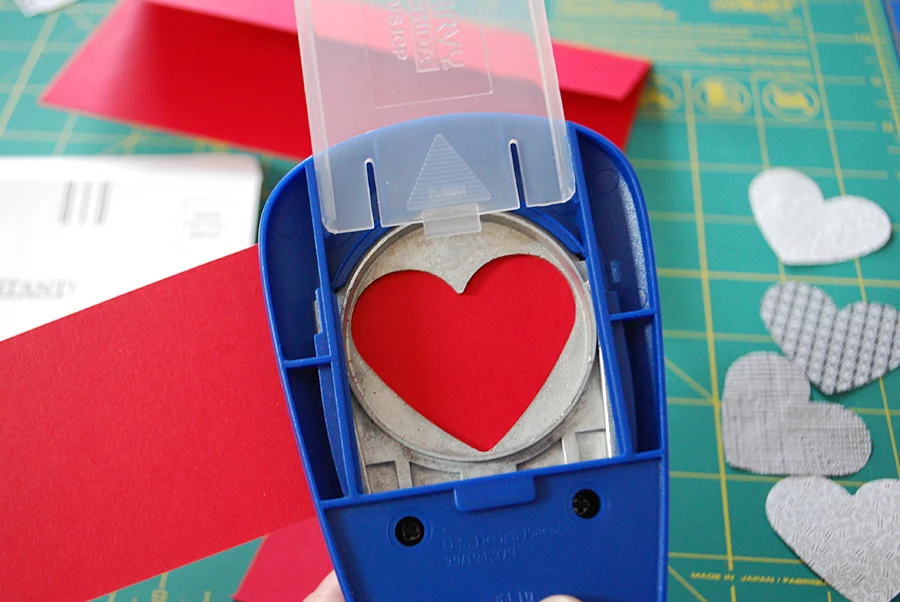 Add the heart on the front. And preferably, hand deliver to your valentine.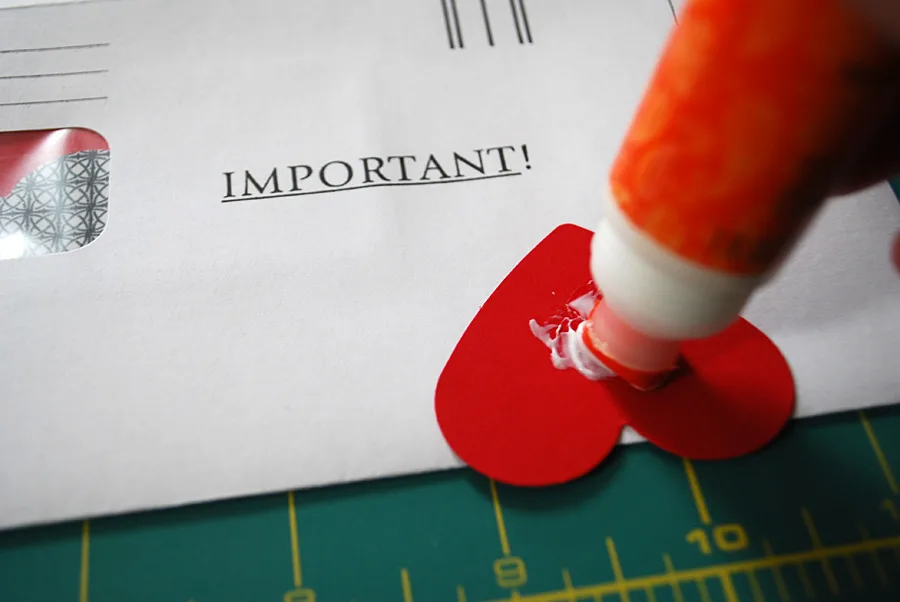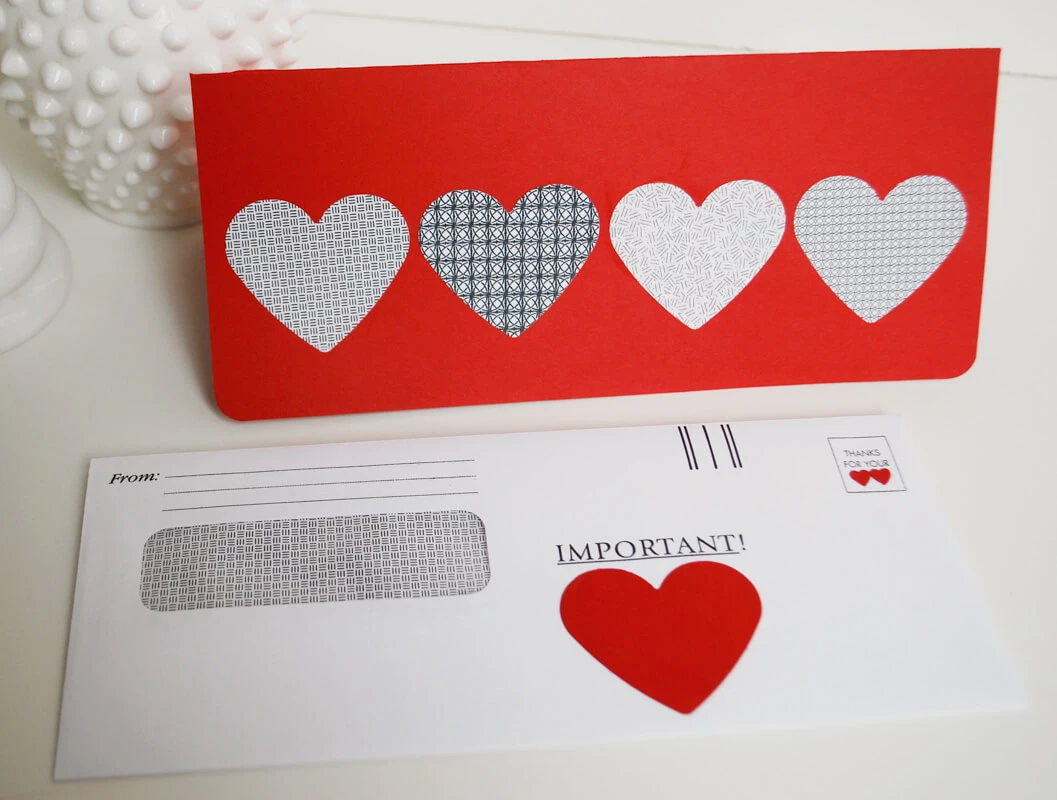 —
Like it? Share it!
The nicest way to say you like it is to pin it on Pinterest, post a comment, follow Merriment Design on Facebook, Pinterest, Instagram or sign up for monthly emails. Enjoy! 🙂
Copyright stuff: You're more than welcome to use this free project and tutorial for personal use. Contact me for commercial use and Etsy sales.