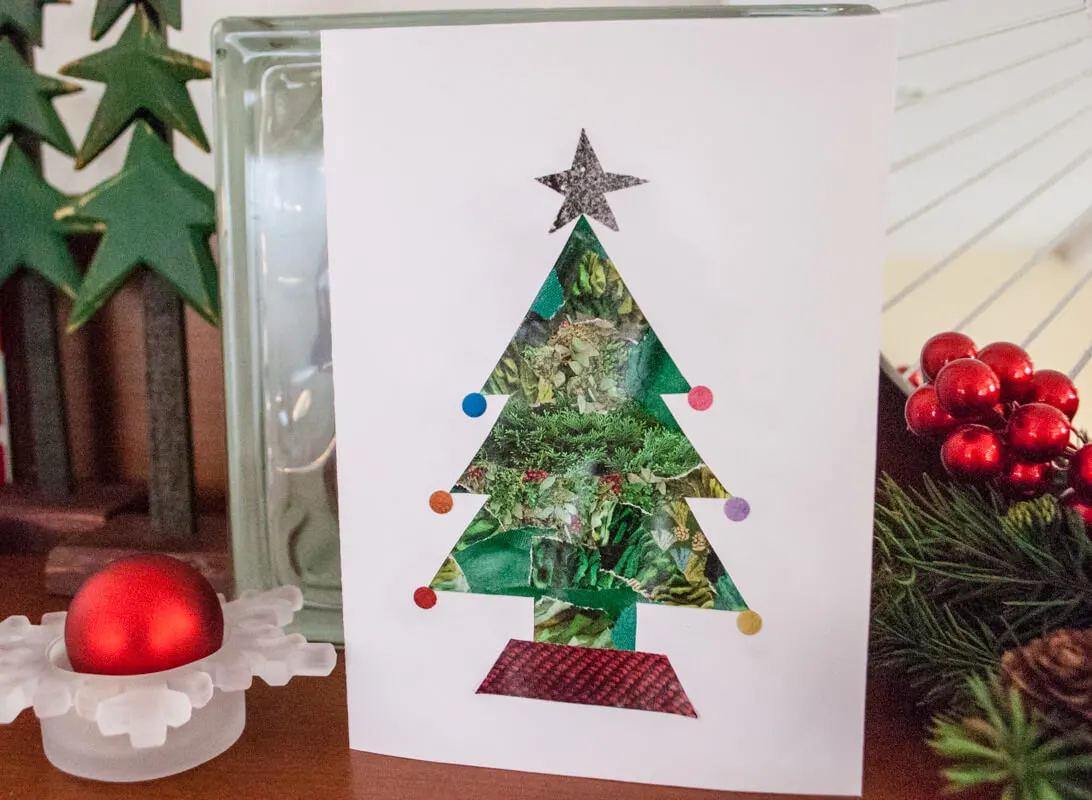 Thanks to Tesco for sponsoring this post. This DIY project and all opinions are mine.
Although many Christmas cards are produced from sustainable sources, nothing beats making your own! Handmade cards are highly personal – both in terms of the uniqueness of the card maker and because they can be tailored to the intended recipient.
Here's a great way to make handmade Christmas cards while making use of that pile of holiday catalogs and magazines.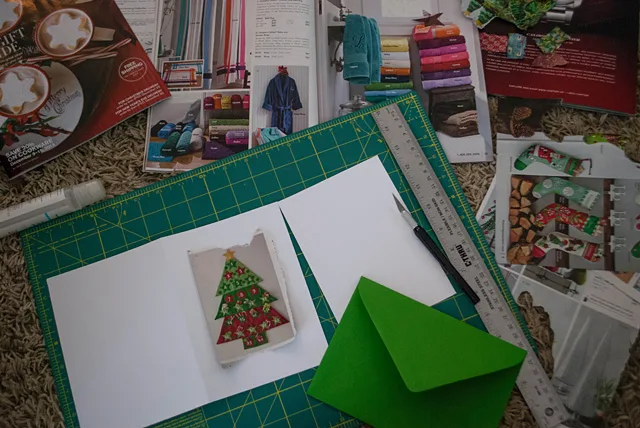 First, cut out a Christmas tree shape from the front of your card. I used an advent wreath in one of my catalogs as a pattern.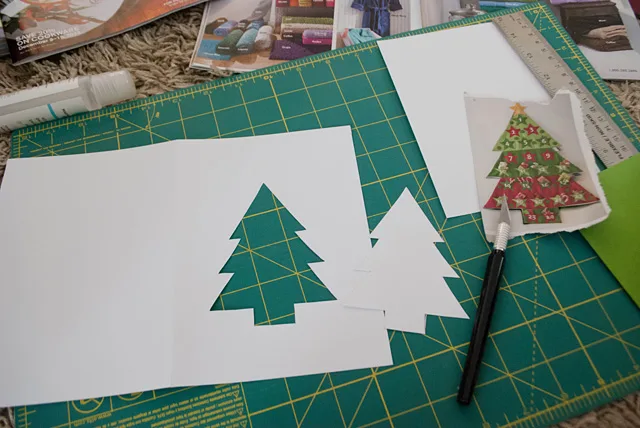 Next, rip pieces of green. I used catalog photos of green sweaters, green towels, green wreaths and Christmas decorations. Paste them on a rectangle piece of paper that's slight smaller than the front of your card. Be sure to glue enough pieces to completely cover your cut-out tree.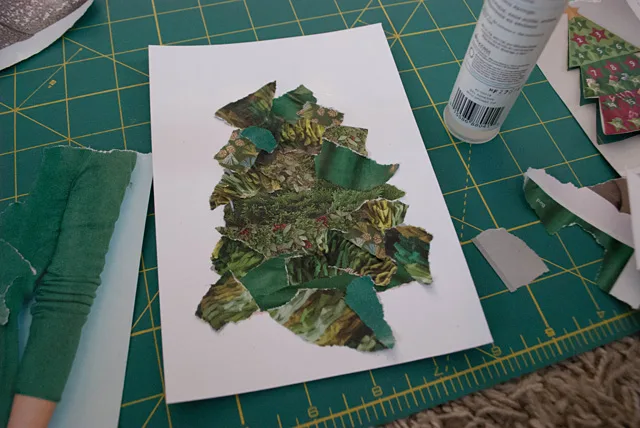 Now glue the front (with the cut out tree) to the back (with your ripped magazine pieces). Voila! Instant tree.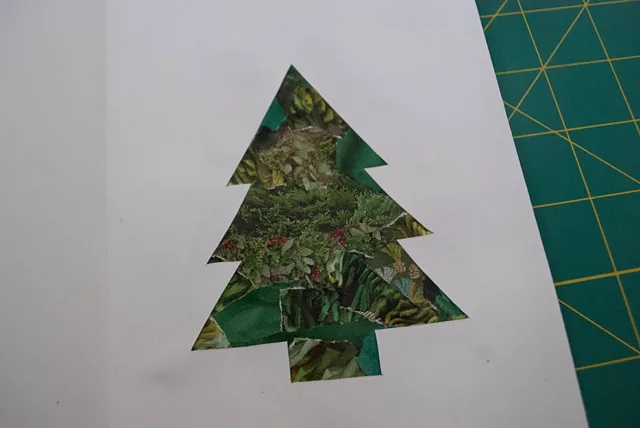 Next, decorate your tree. I cut out a star from a sequin dress: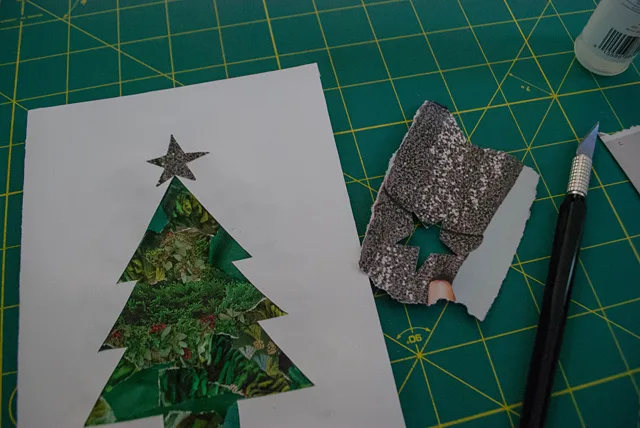 And I made Christmas decorations from towels and a hole punch.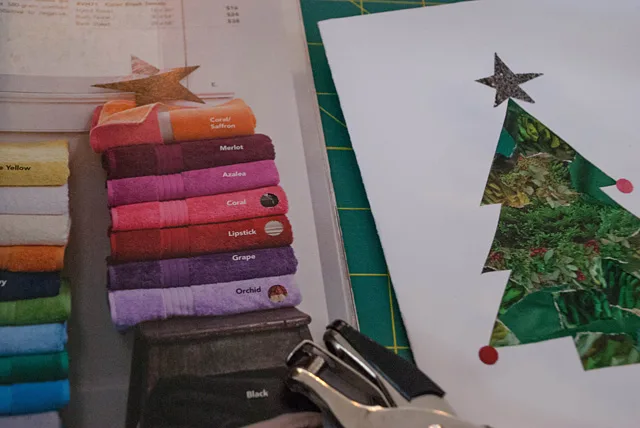 This is a great way to use items that you already have in your house. Why not get creative with anything you have at your disposal? Photographs, magazines, materials or shiny buttons – let your imagination run wild and pretty soon you will be making cards in all shapes, styles and sizes!
Of course there are some beautiful cards available to purchase in stores, yet there is something magical about taking the time to create your very own for the people you love. Happy Christmas!