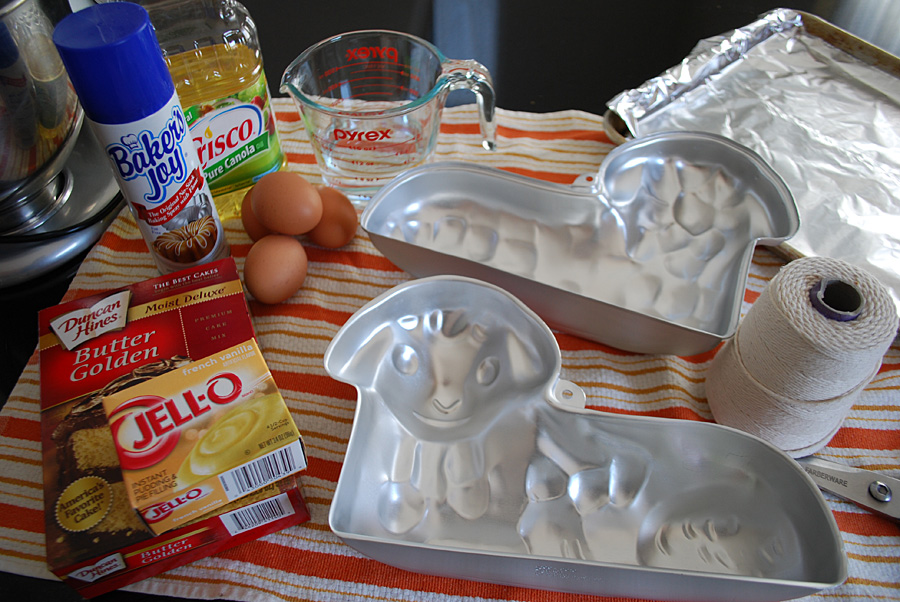 Lamb cakes are as Easter as the bunny himself! Make your family and friends a cute-as-a-button lamb cake this Easter with this simple step-by-step recipe.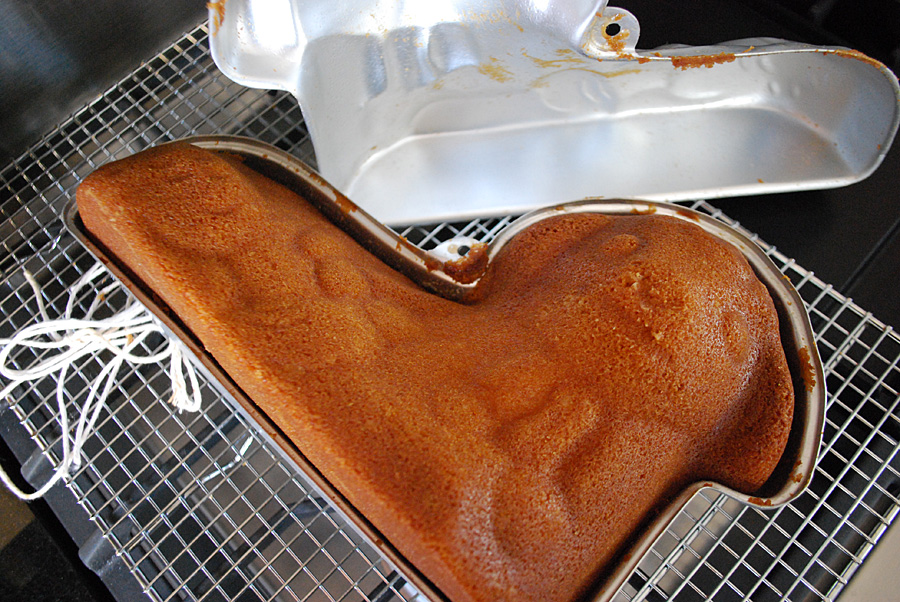 My friend Meg Wolff hosts a Lamb Throwdown contest each year. She sends lamb cake pans to contestants nationwide who must post finished lamb cake photos on Facebook for judging. For my entry, I made a sweet little lamb with her very own edible (and easy to make) Easter bonnet.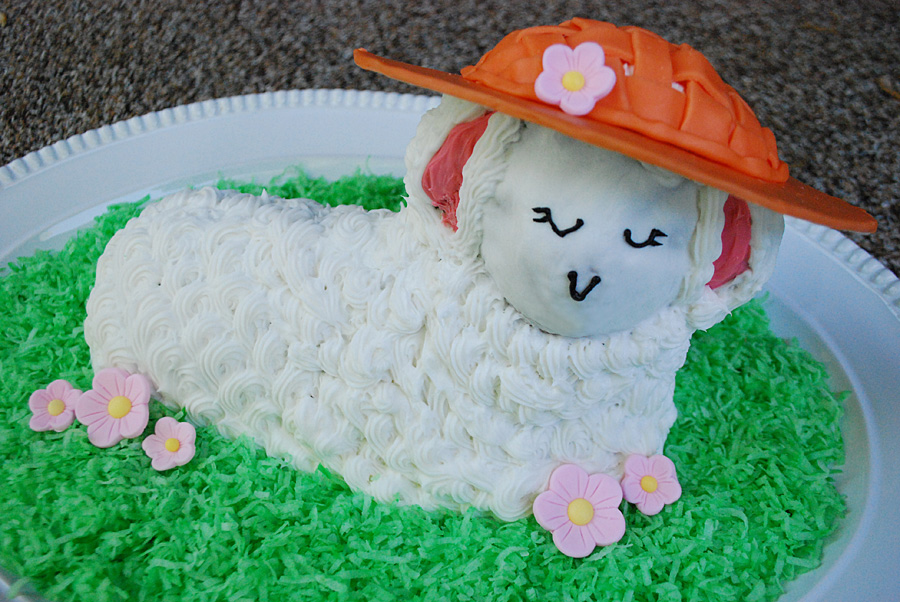 Decorating the lamb cake is key but first you've gotta bake it. This lamb cake recipe isn't a 'from scratch' …instead, it's a mash-up from Wilton of some box mixes with some other ingredients. Usually I prefer to bake from scratch but in this case, I knew I'd be spending a bunch of time on the decorating anyway, and it also made it easy for me and my baking assistant, Elise: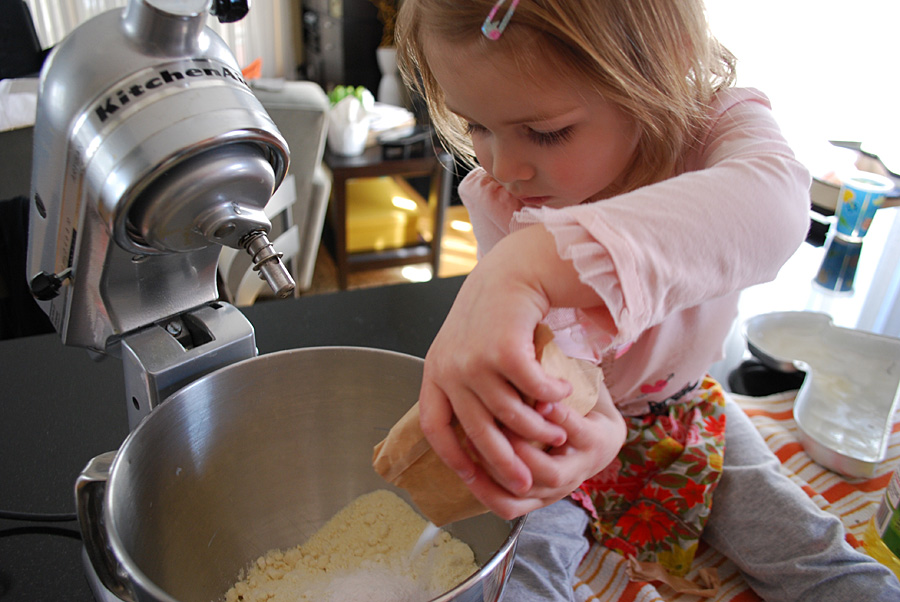 Before I made this lamb cake, I pictured filling each half of the pan, then somehow icing the halves to hold them together. But no! Instead you just fill half, put in a few toothpicks to lend support to her neck, put the other pan on top, and let the heavy cake batter rise into the top pan.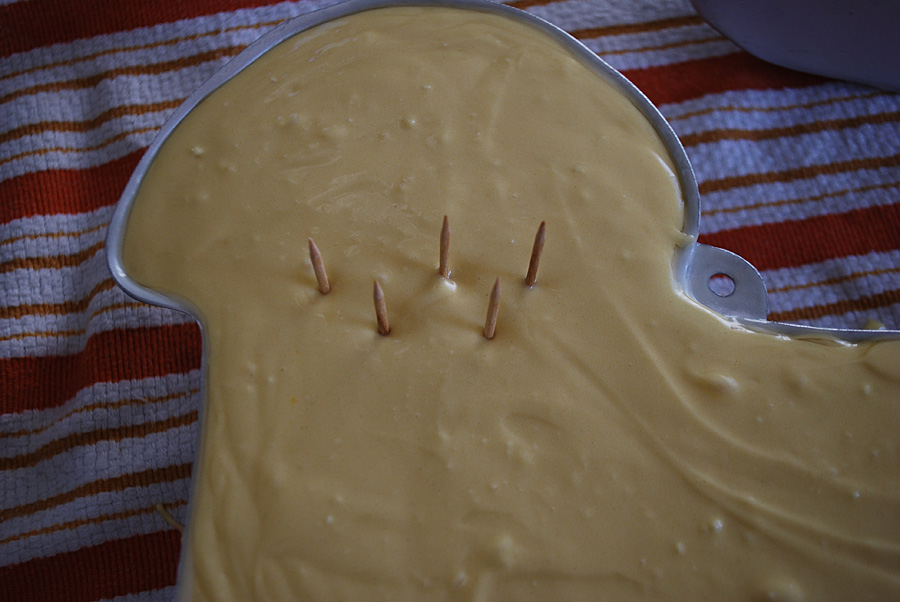 It's kind of magical, really. You get a sturdy, browned little lamb ready to be decorated.
See my step-by-step instructions below for how to bake the Easter lamb cake …and once she's all baked and cooled, check out how to decorate your little lamb AND make her a super easy edible Easter bonnet.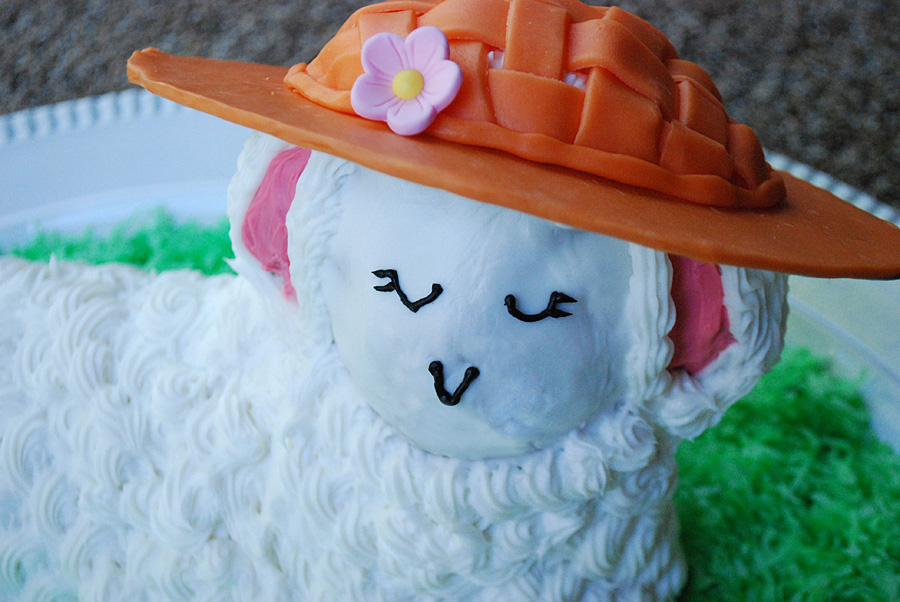 WANNA MAKE IT? Step-by-step instructions and supply list for making an Easter lamb cake recipe –>