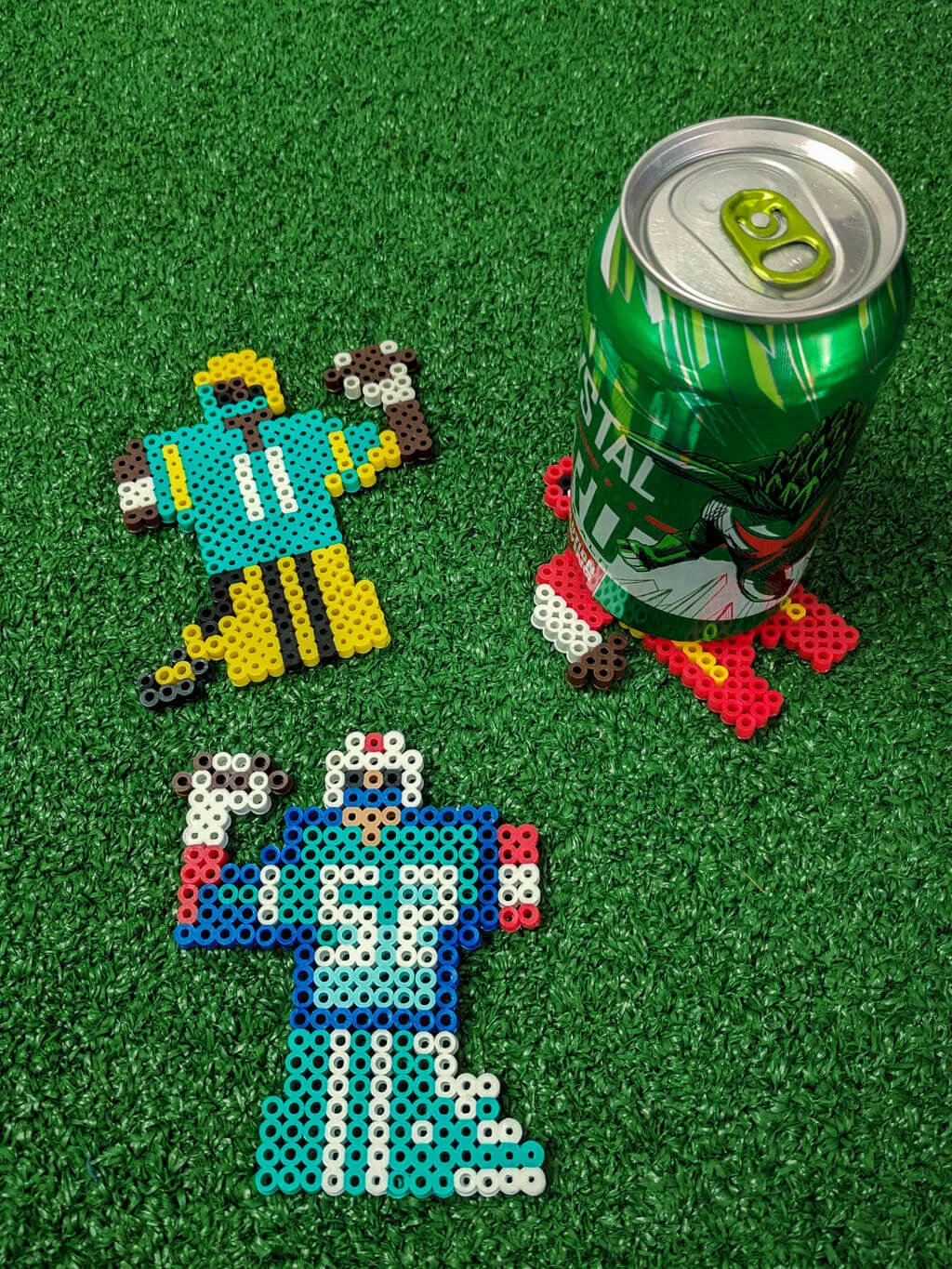 Looking for football party ideas for the upcoming Super Bowl? Today's football craft is a guest post from my six-year-old son who's sharing how to make Perler Bead football players that double as handy DIY drink coasters. Kids can make this football coasters craft for a Super Bowl party or any football-themed party.
My artsy little boy suddenly transformed this fall into a Super Duper Football Fan. He and Daddy have been spending quality time together watching weekend football games and discussing plays, teams and players. One Sunday morning, Liam decided to make some football players out of Perler beads fuse beads. I was astonished. He made these Perler Bead templates himself by tracing a picture of a football player (Tom Brady, ugh) onto a piece of paper, putting that under a clear Perler peg board, and then filling it in with Perler Beads.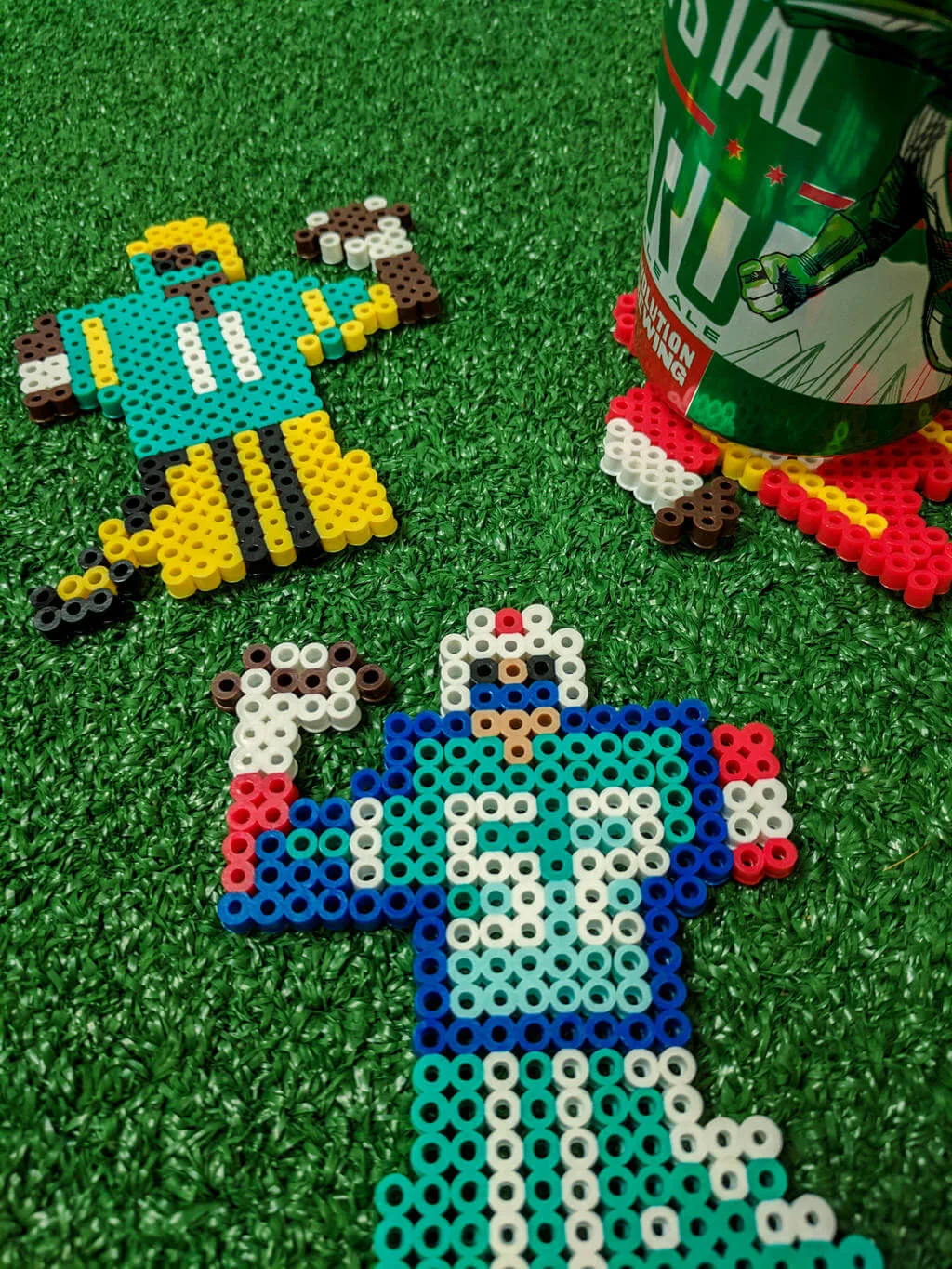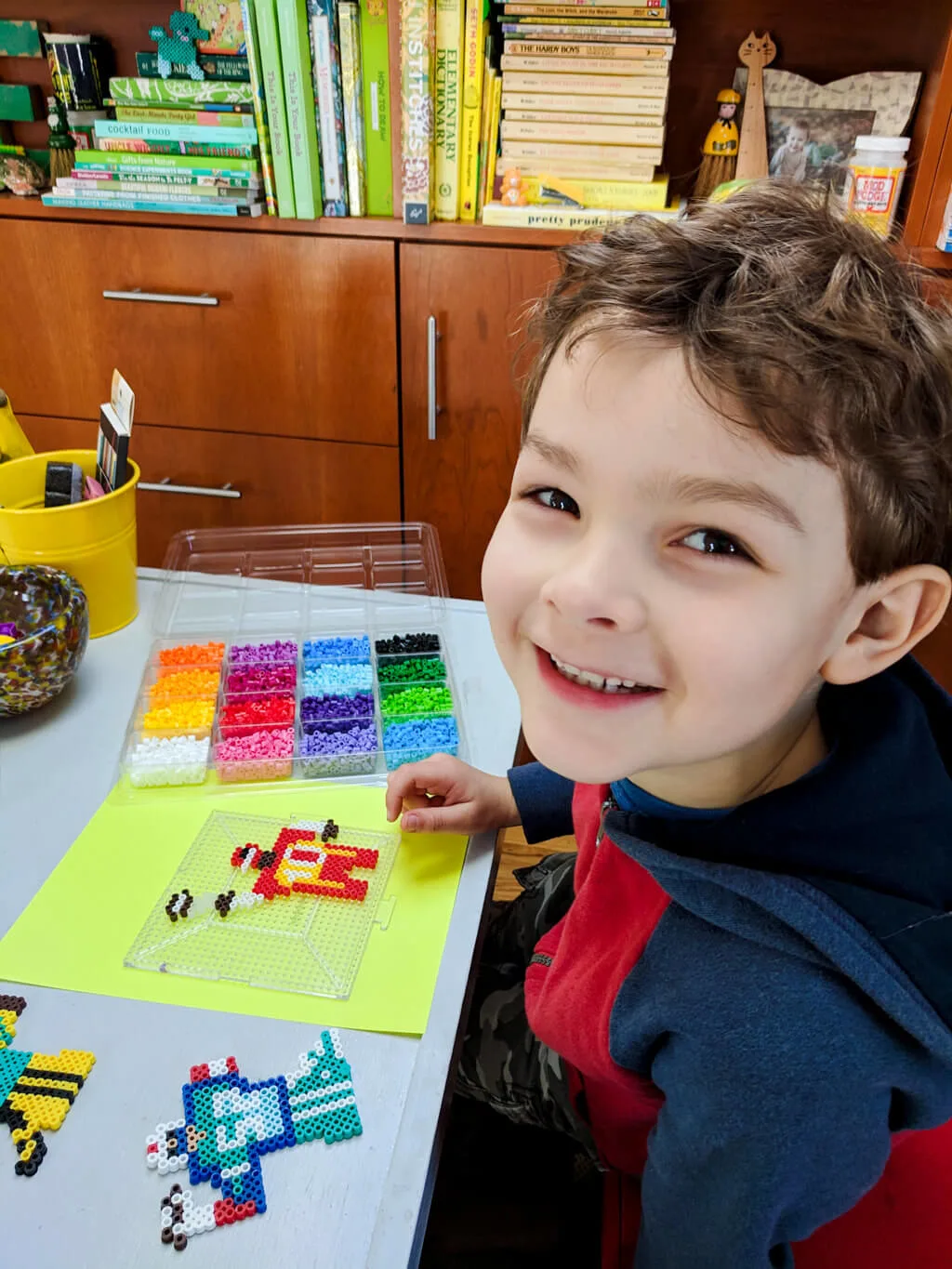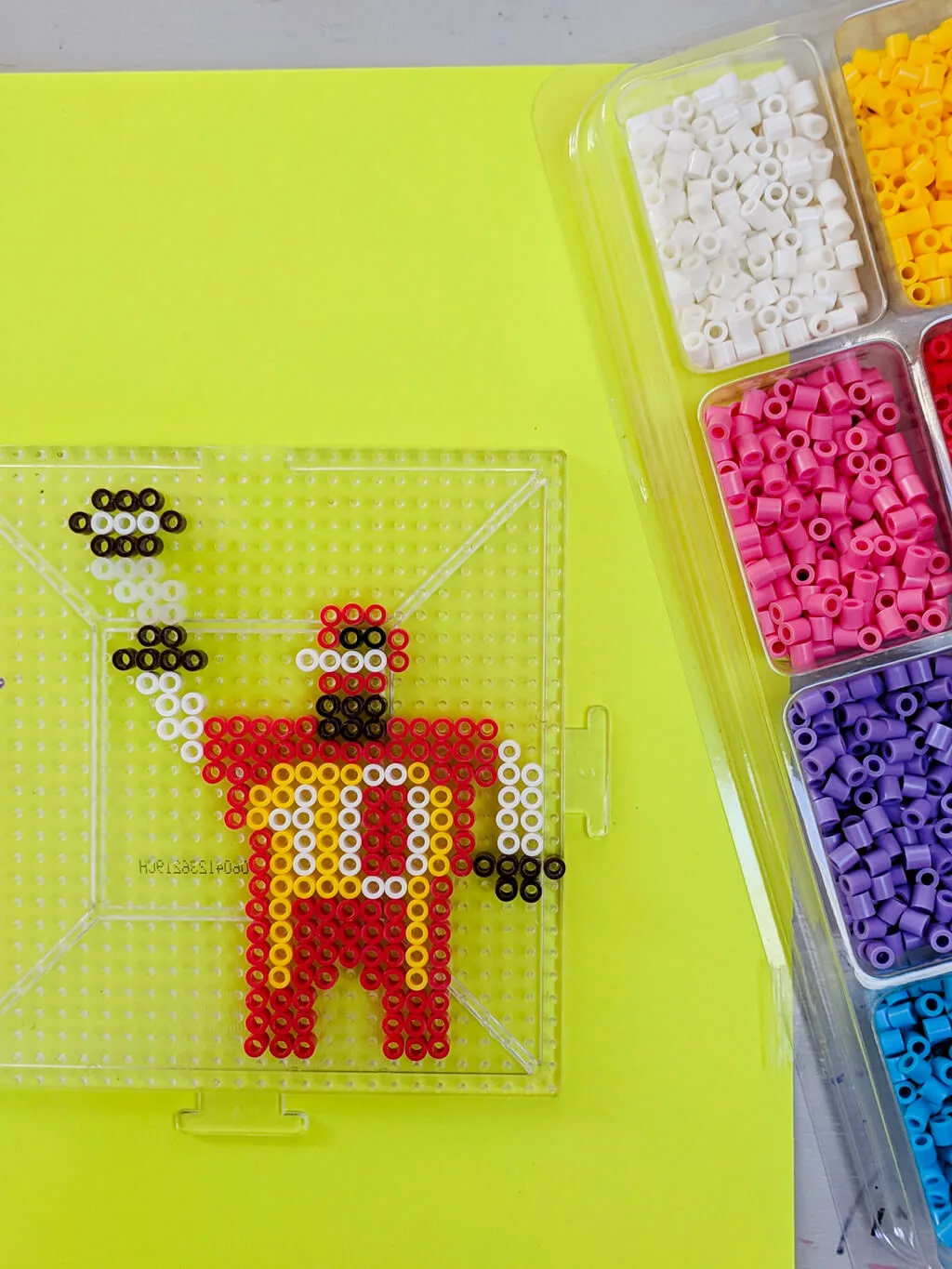 We are using these Perler Bead football players are coasters for drinks, but you could also use the as Super Bowl party decorations or Super Bowl activities for the kids.
See also: 'DIY no-sew football shirts and onesie for kids' »
Liam made three different football player poses: two throwing the ball and one receiving the ball. You can use any colors for your favorite team …may I suggest blue and white for the Colts?? I love useful things so we're using them as Super Bowl party ideas for the table. Get Liam's DIY football tutorial and free perler bead templates below.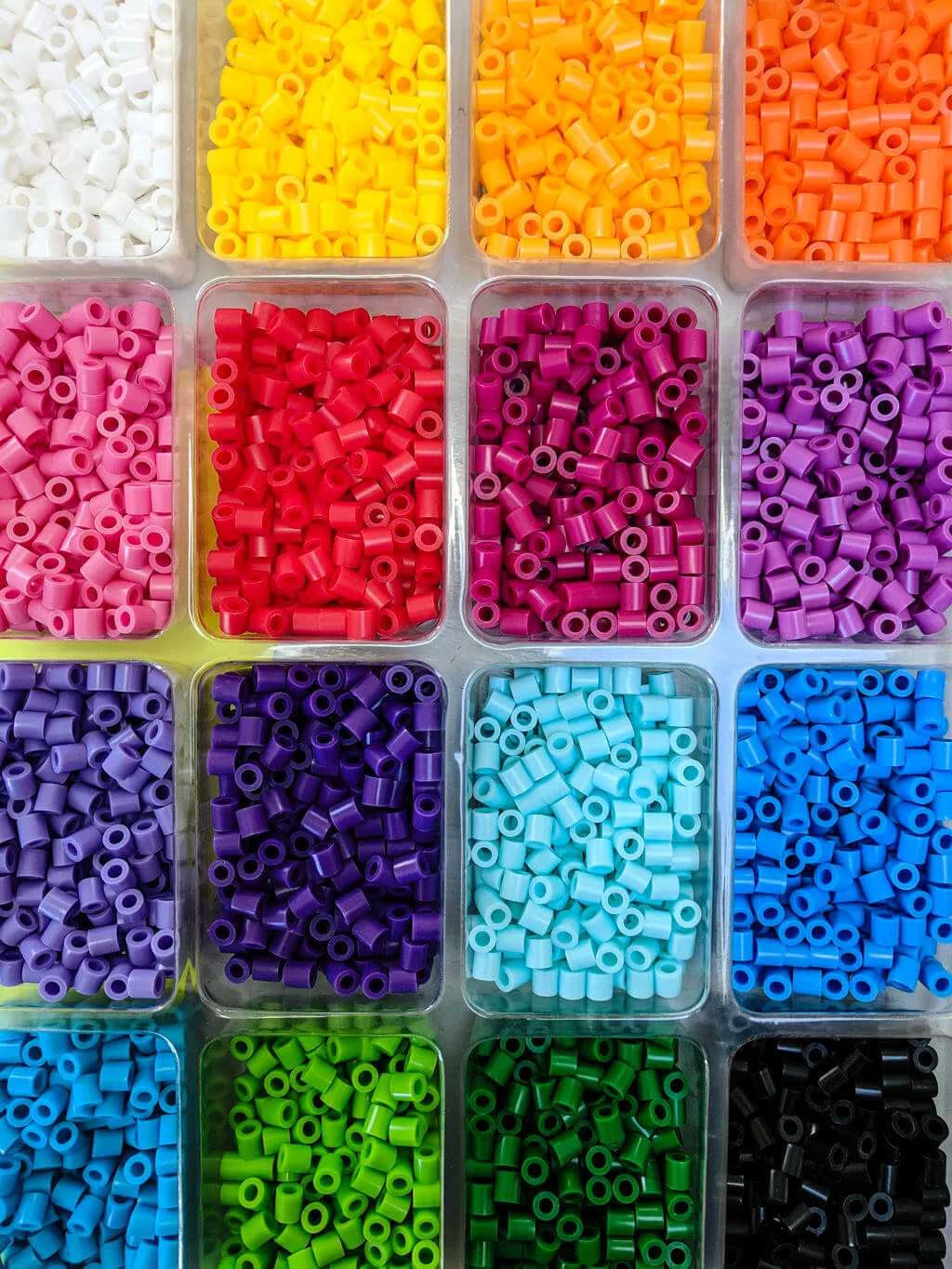 This post contain affiliate links which means that products I recommend may give me a nominal commission at no extra cost to you. Thanks – your clicks help me make more free DIYs!
++++++
Supplies for making DIY Football Player Coasters crafts (Super Bowl Party Ideas):
—
How to make DIY Football Player Coasters (Football Party Ideas):
Step 1: Download Liam's free football player Perler bead templates.
Liam's free Perler bead football player templates (PDF) includes two different football player poses to make, and you can make your own variations from there. Print the football player templates onto white printer paper.
+++
Step 2: Fill in Perler beads
Fill in the template using a clear square Perler pegboard and your choice of football team colors (I like this Perler beads fuse beads color assortment).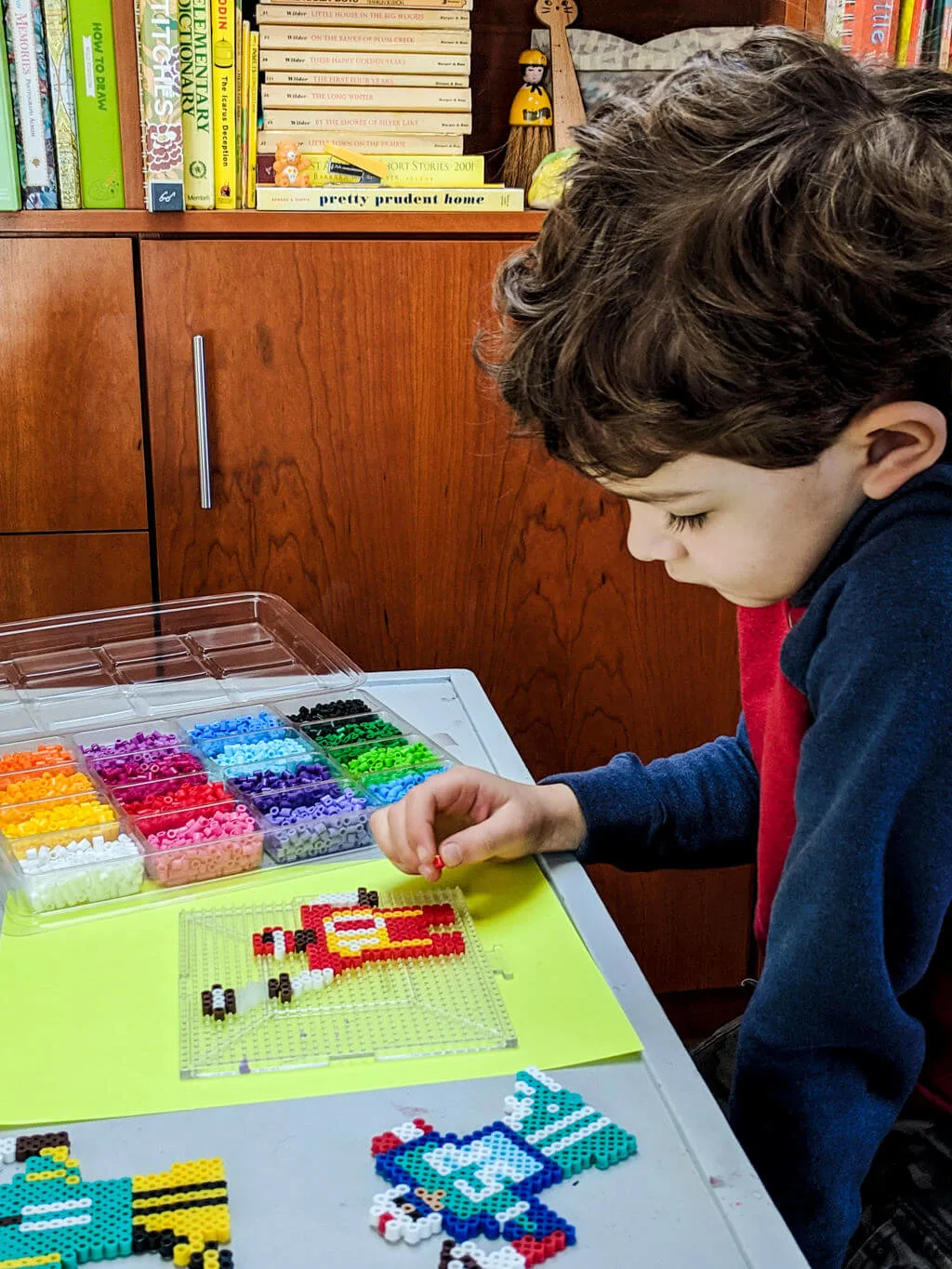 +++
Step 3: Iron Fuse Beads
Cover Perler beads with a piece of Perler bead ironing paper and iron evenly with a good iron per package directions. Let cool.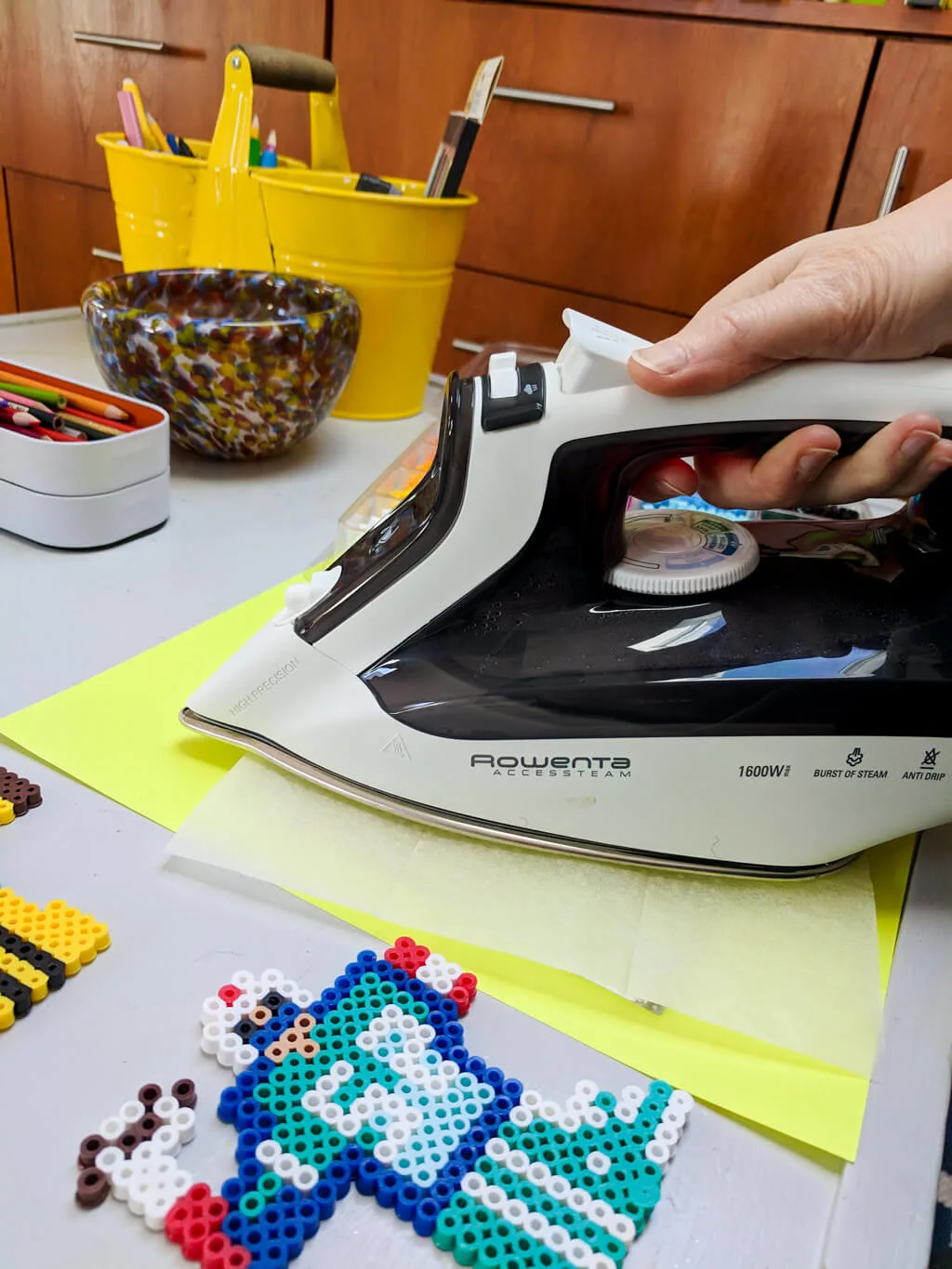 +++
Step 4: Add beverages to coasters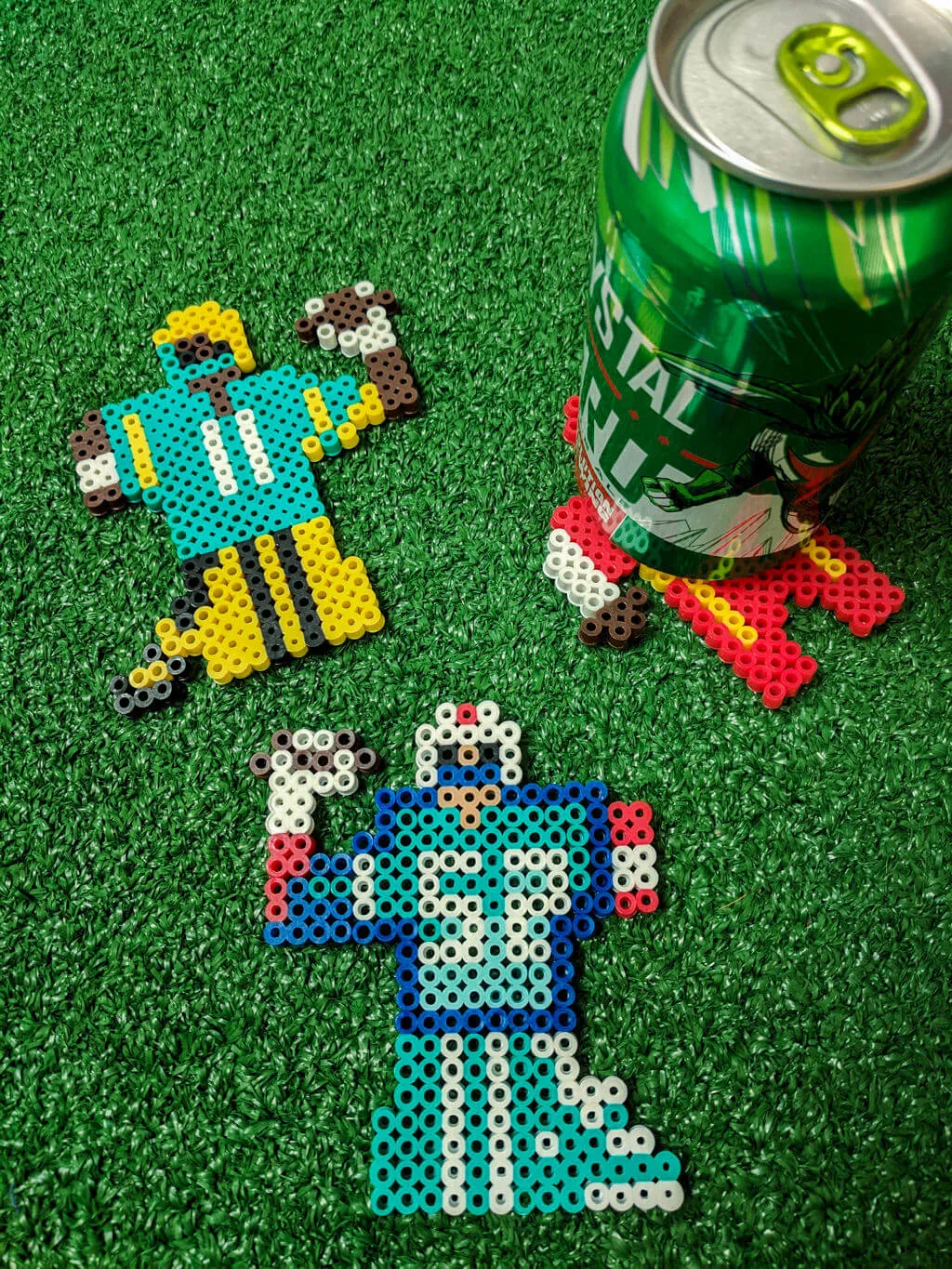 ++++++
Be sure to pin this football crafts project for later: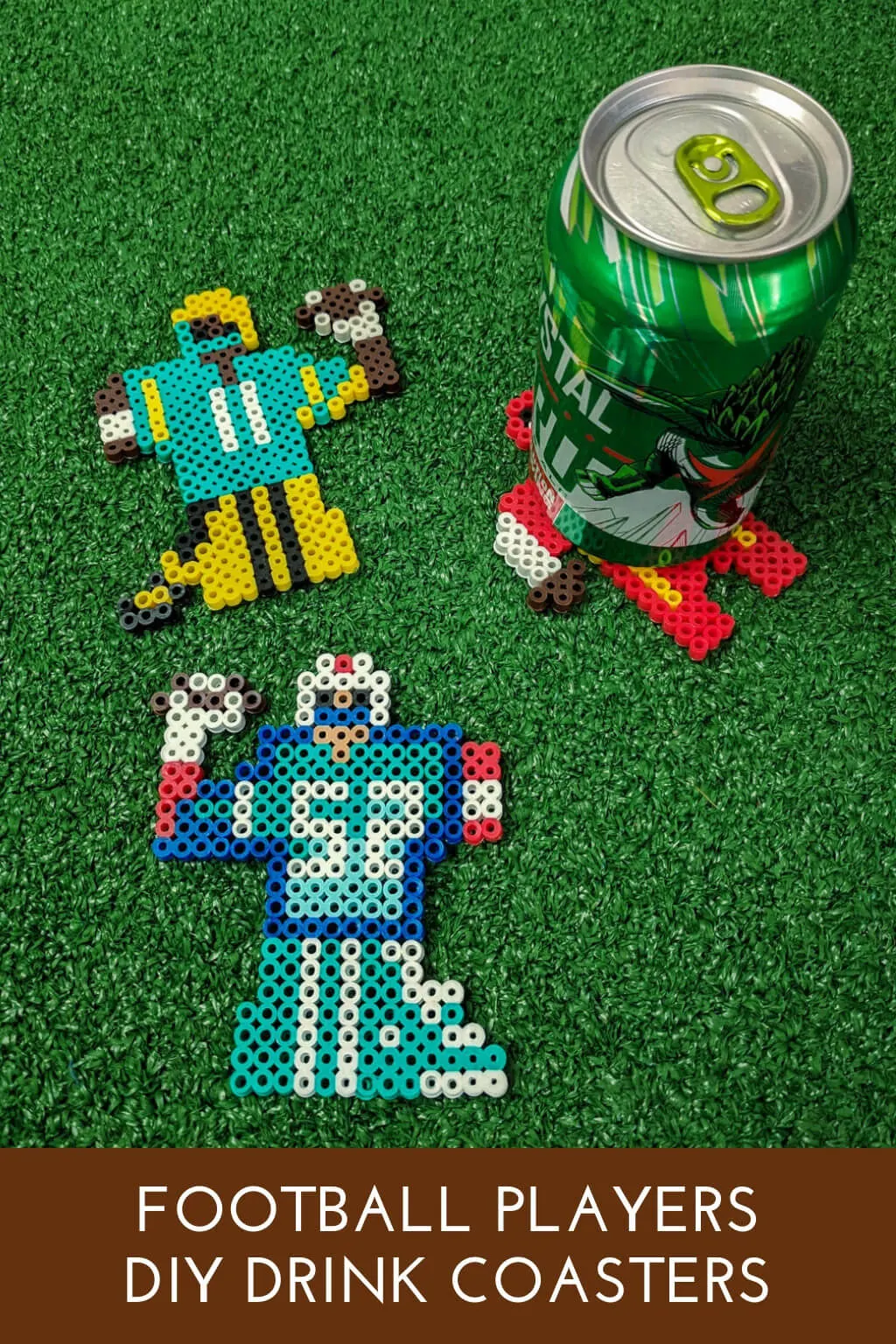 ++++++
And see more Super Bowl party ideas and Perler Bead projects.
—
Like it? Share it!
The nicest way to say you like it is to pin it on Pinterest, post a comment, follow Merriment Design on Facebook, Pinterest, Instagram or sign up for monthly emails. Enjoy! 🙂
Copyright stuff: You're more than welcome to use this free project and tutorial for personal use. Contact me for commercial use and Etsy sales.