Make these cute and colorful DIY locker decoration ideas for back to school using ASTROBRIGHTS® Papers!
Today I'm sharing fun and easy DIY decorating ideas for your school locker. These DIY locker decorations are inexpensive and also more unique than buying locker decorations, and they only take an hour to make. There are 25 vivid ASTROBRIGHTS colors; I recommend picking four different colors for this DIY locker decorations project. Choose your favorite color combination for these printable locker decorations or show some school spirit by coordinating with your school colors. I chose Celestial Blue®, Rocket Red™, Martian Green™, and Lift-Off Lemon™ for Liam's locker decorations.
Free printable school schedule (in your chosen colors)
First, I designed a personalized free printable school schedule that you can customize with your name and daily school schedule or after school activities; just download the free template, type in Adobe Reader to personalize, and print onto ASTROBRIGHTS Papers. You'll choose two colors for this printable locker schedule.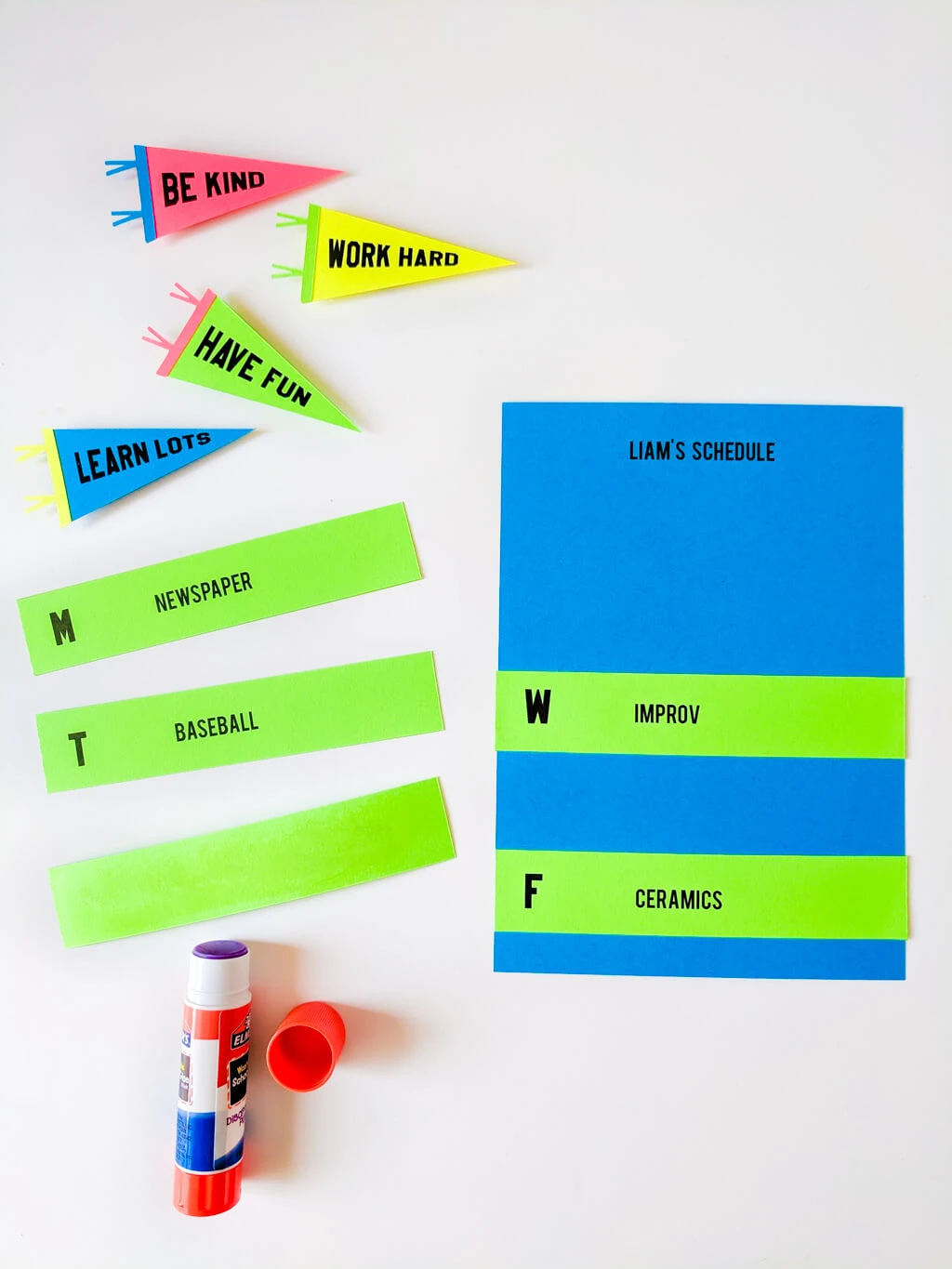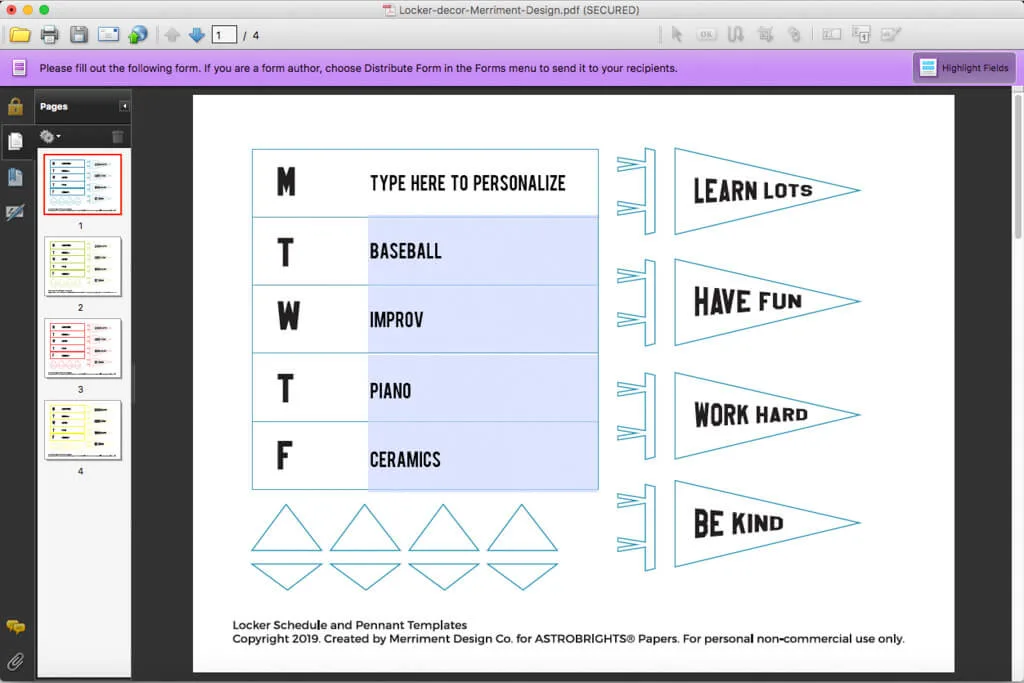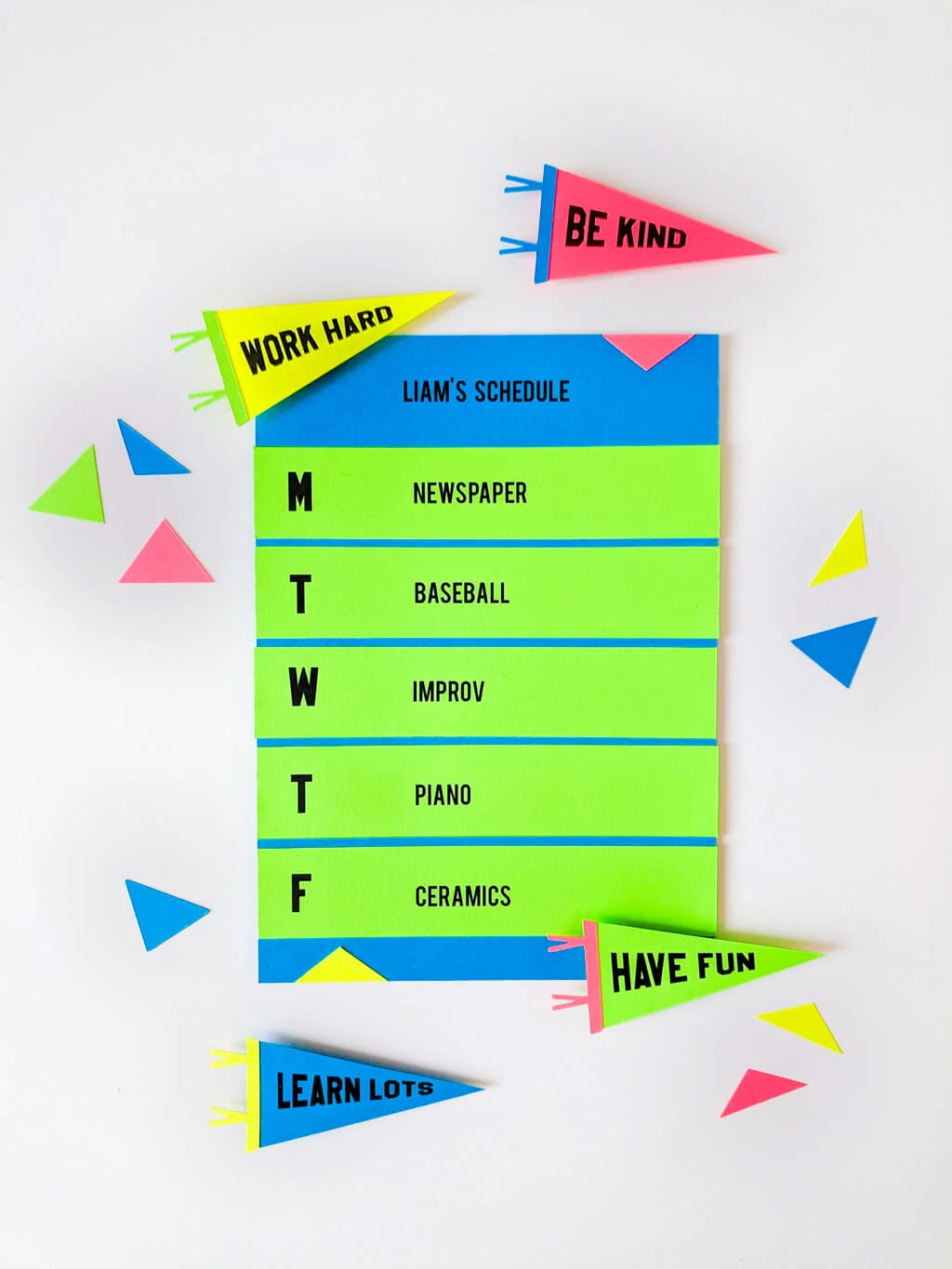 DIY locker magnets: Teeny Pennants
Next, you can make a set of DIY locker magnets. These super cute DIY locker magnets look like teeny tiny school pennants. Each cheery mini pennant magnet features a motivational phrase including Work Hard, Be Nice, Learn Lots, and Have Fun for an extra dose of encouragement. Make a bunch to display your favorite photos, doodles, and daily schedule.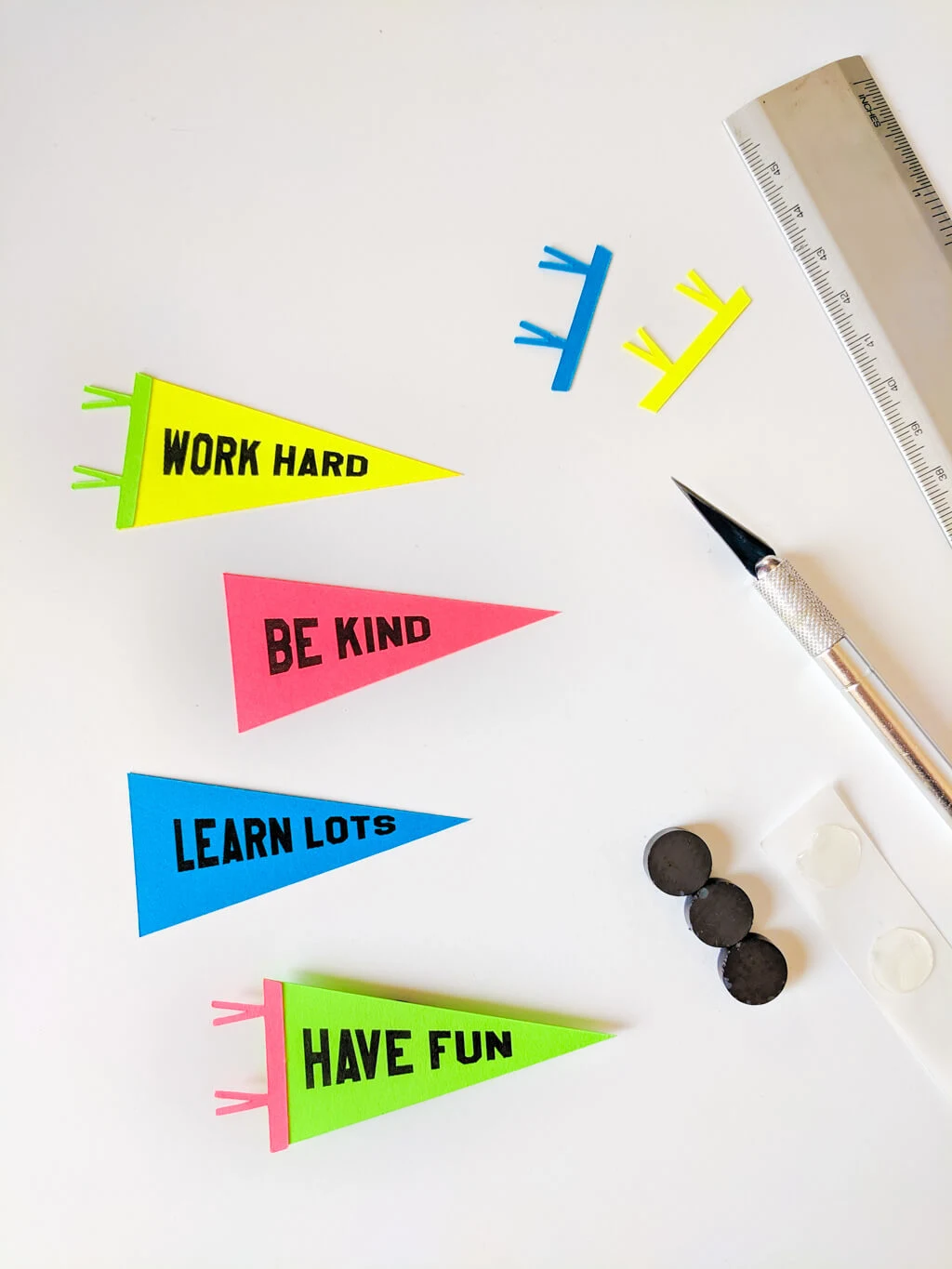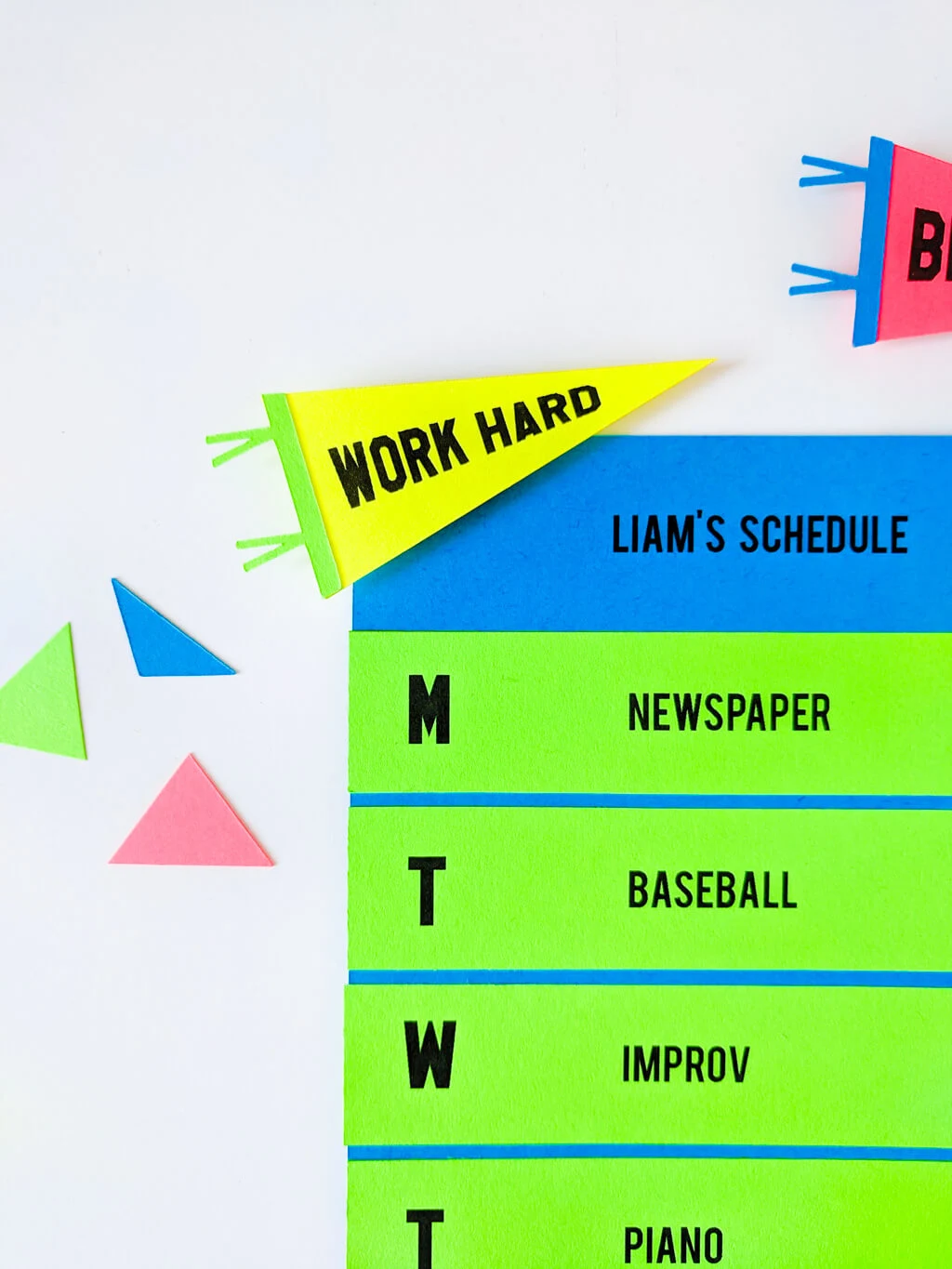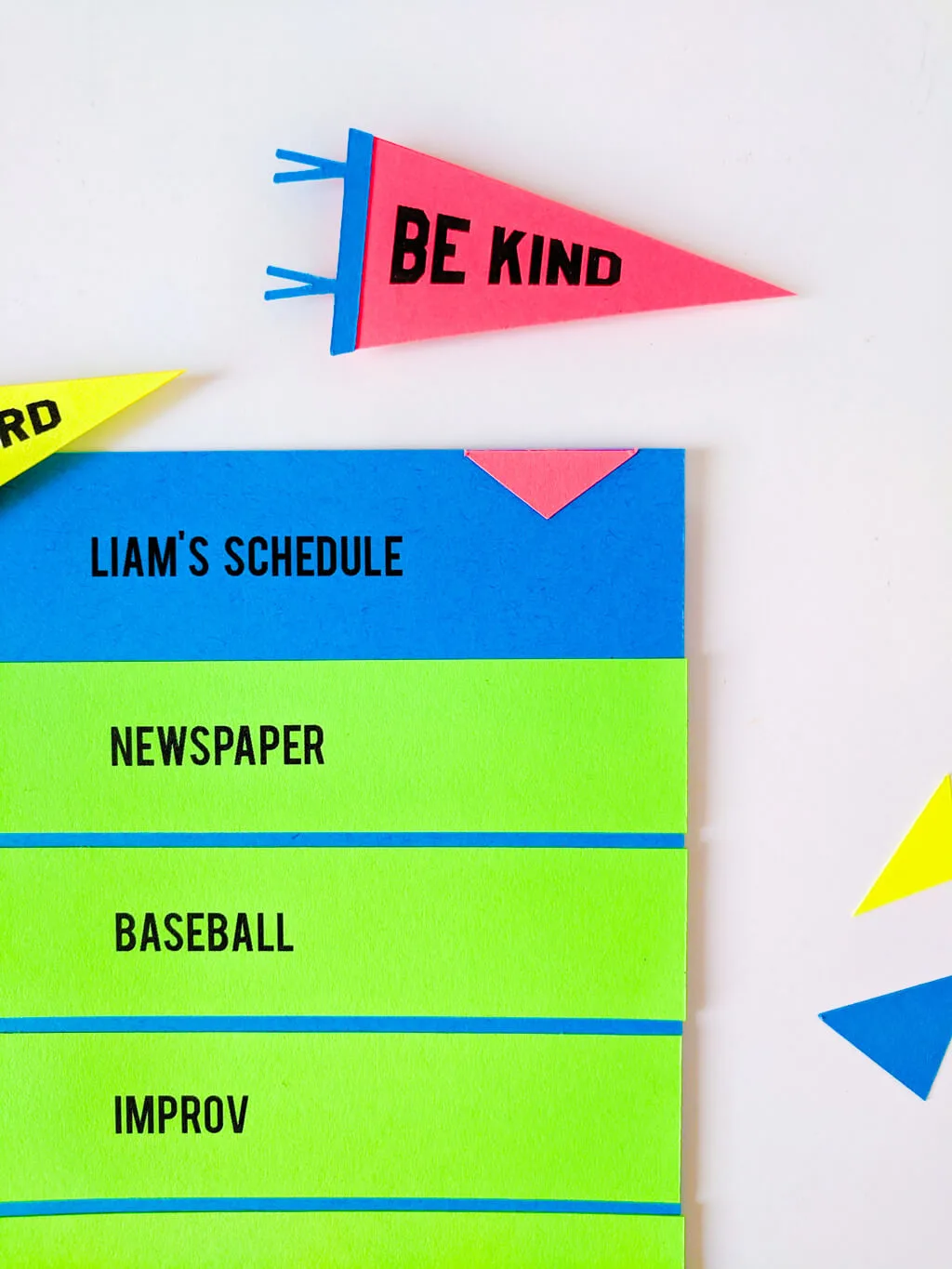 DIY storage box template for pencils
And last: DIY storage cups made from paper. I designed my DIY paper pencil box template to help keep your locker tidy, and it includes a personalized monogram that you can edit yourself. Download my paper pencil box template, type in Adobe Reader to personalize, print, decorate with colorful shapes, and follow my box folding directions below. Make several paper pencil boxes to store pencils, pens, lip balm, and other lightweight items securely on your locker door.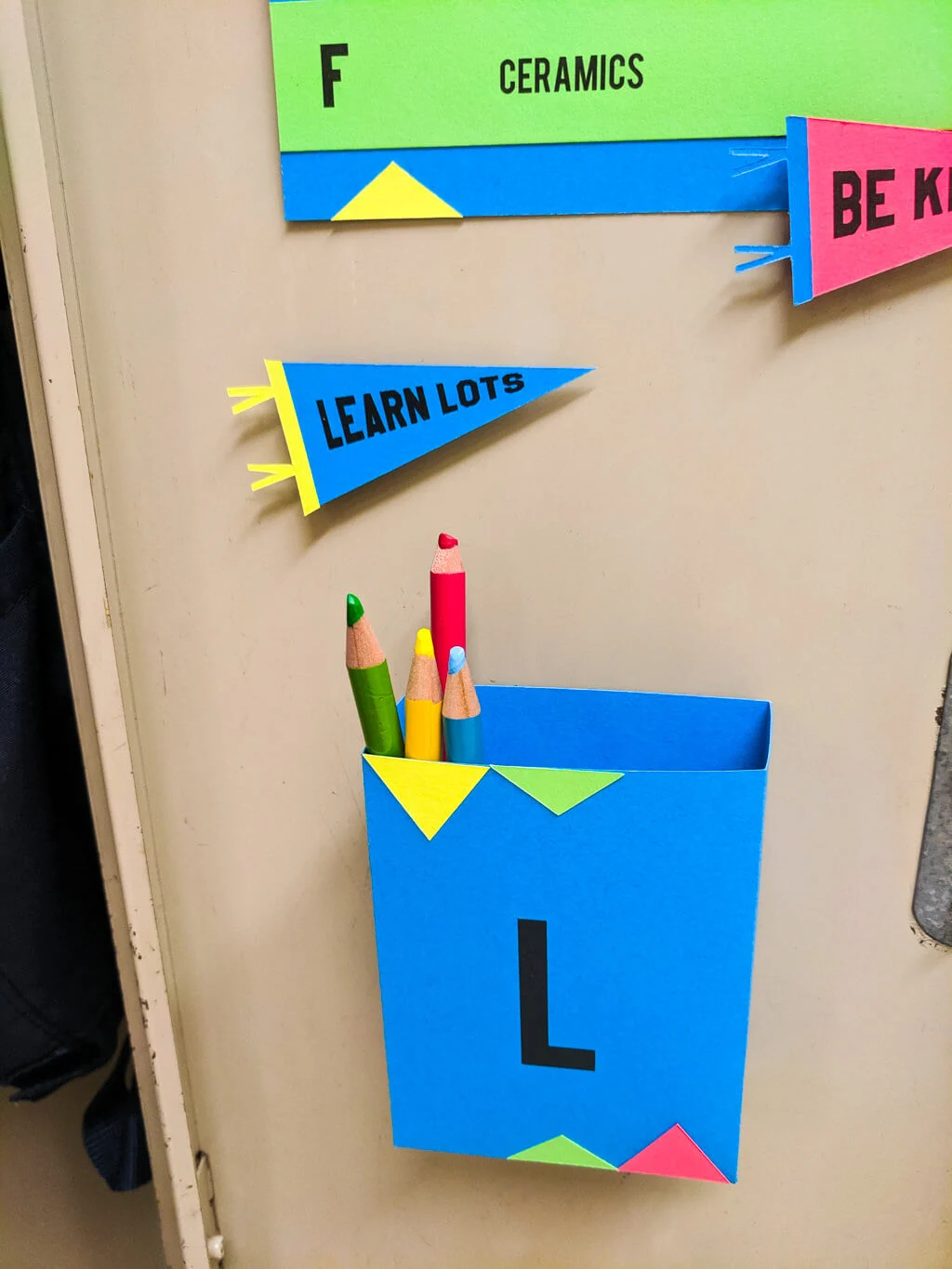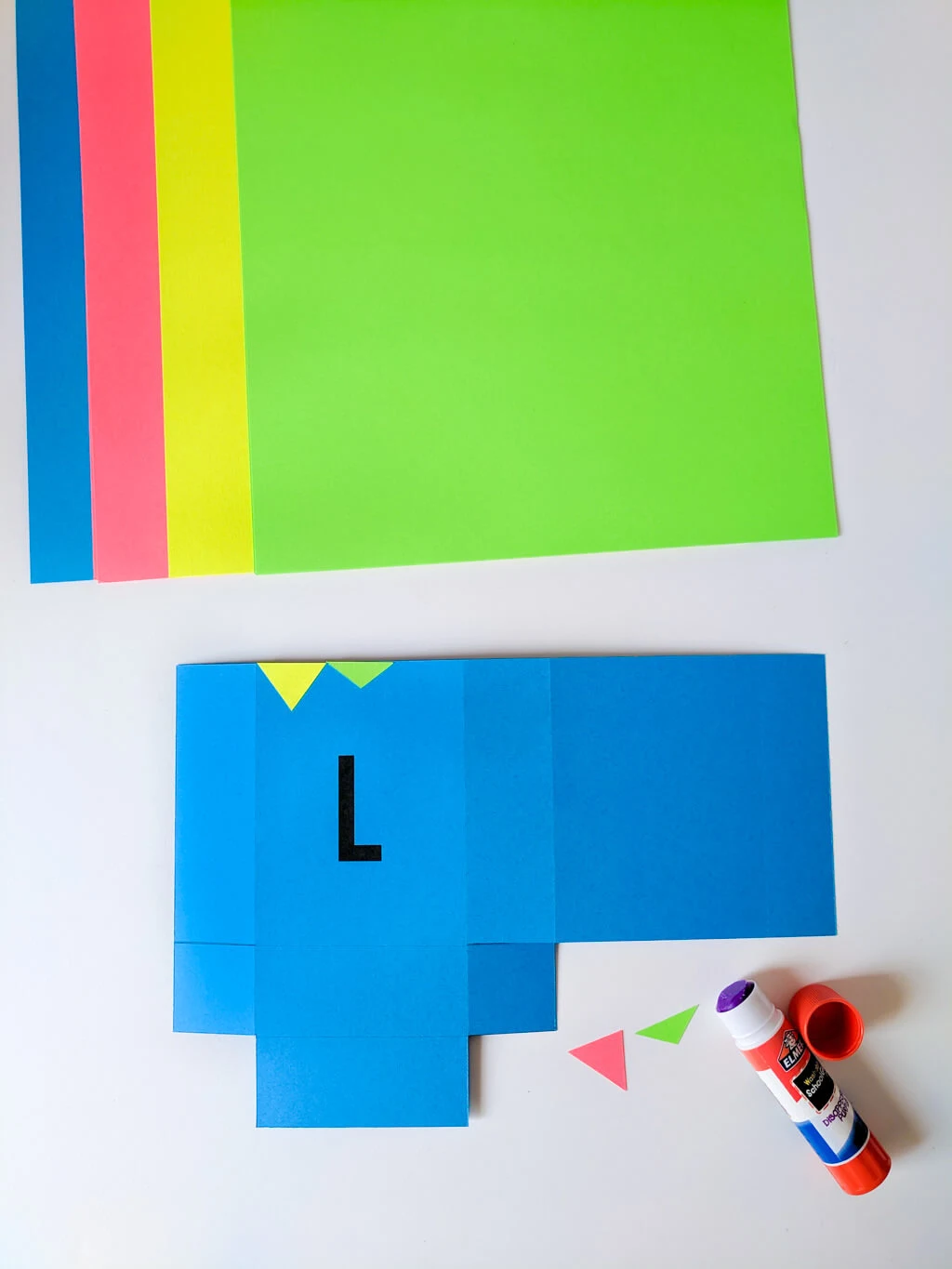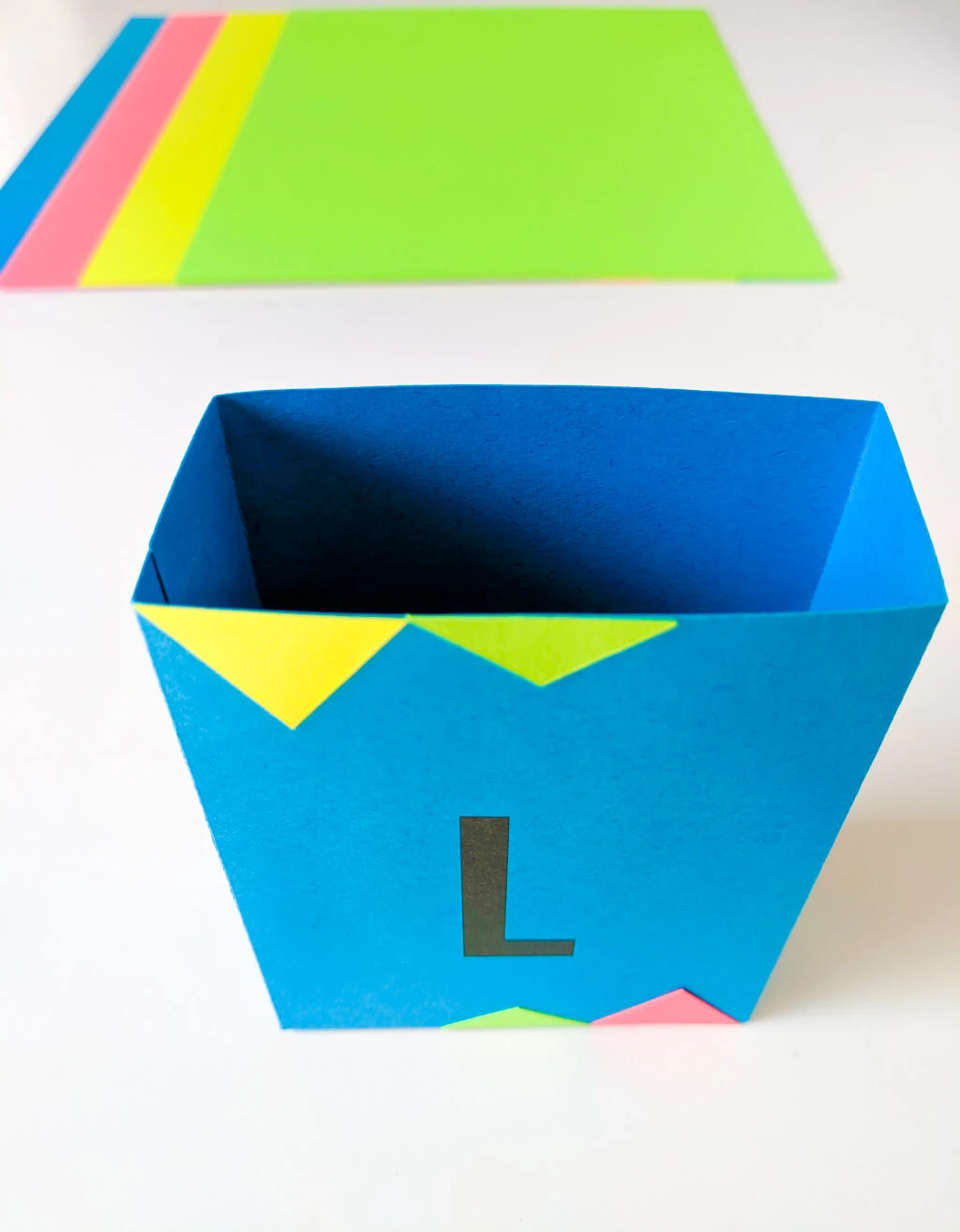 Thanks so much to ASTROBRIGHTS for sponsoring these free printable templates. I've been using ASTROBRIGHTS for many years starting with my popular paper Easter basket template and it inspires me so much.
I hope you enjoy making your own set of cute DIY locker decorations. Download my free templates below to make your own DIY locker decorations to help keep you organized and energized this school year.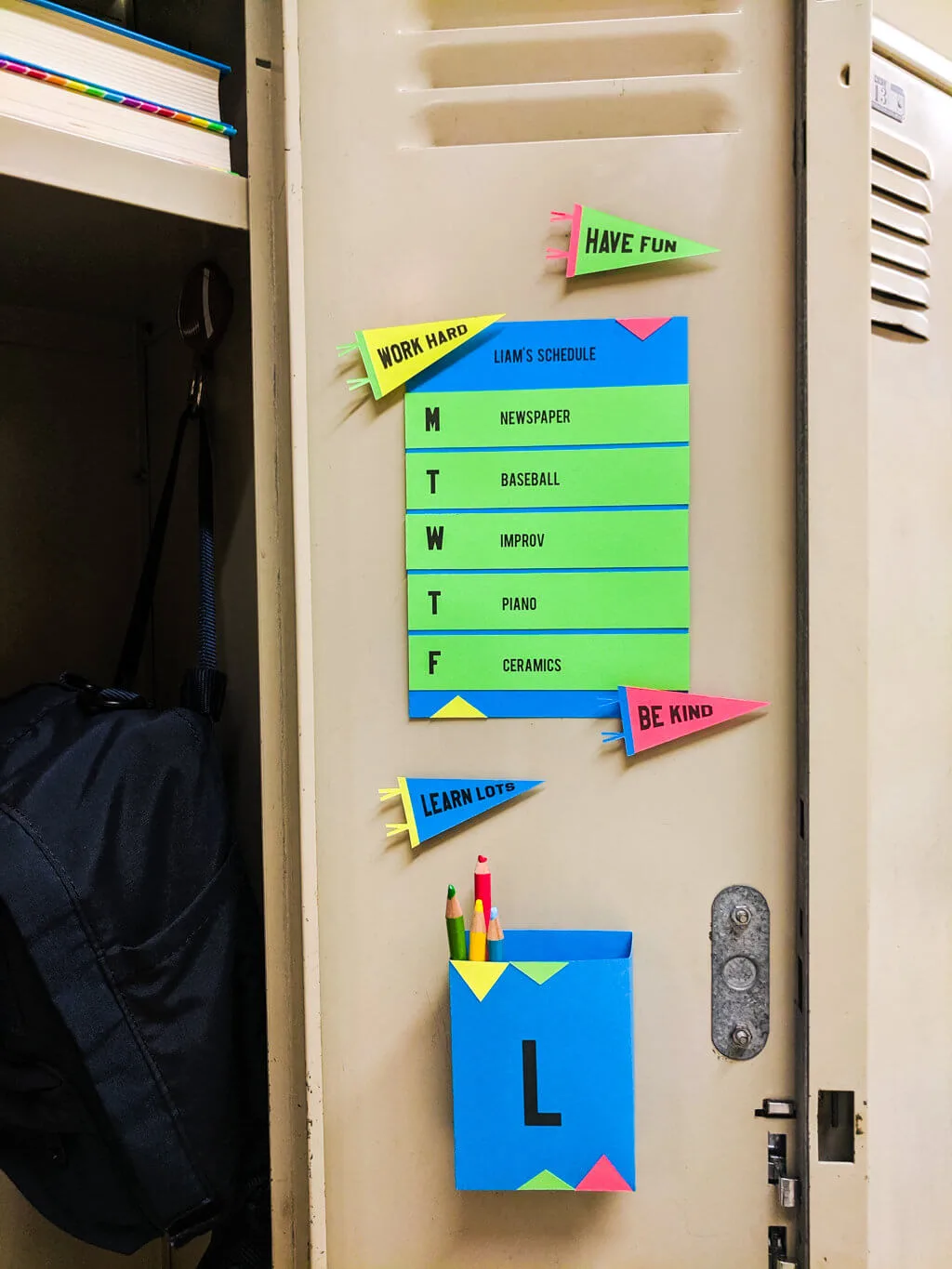 ++++
Supplies for making my DIY locker decorations:
This post contain affiliate links which means that products I recommend may give me a nominal commission at no extra cost to you. Thanks – your clicks help me make more free DIYs!
++++
See how to make my DIY locker decorations:
Head on over to Astrobrights.com to get my step-by-step instructions and free printable templates for making your own DIY locker decorations.
Get my free printable DIY locker decorations templates
++++++
Be sure to pin this project for later: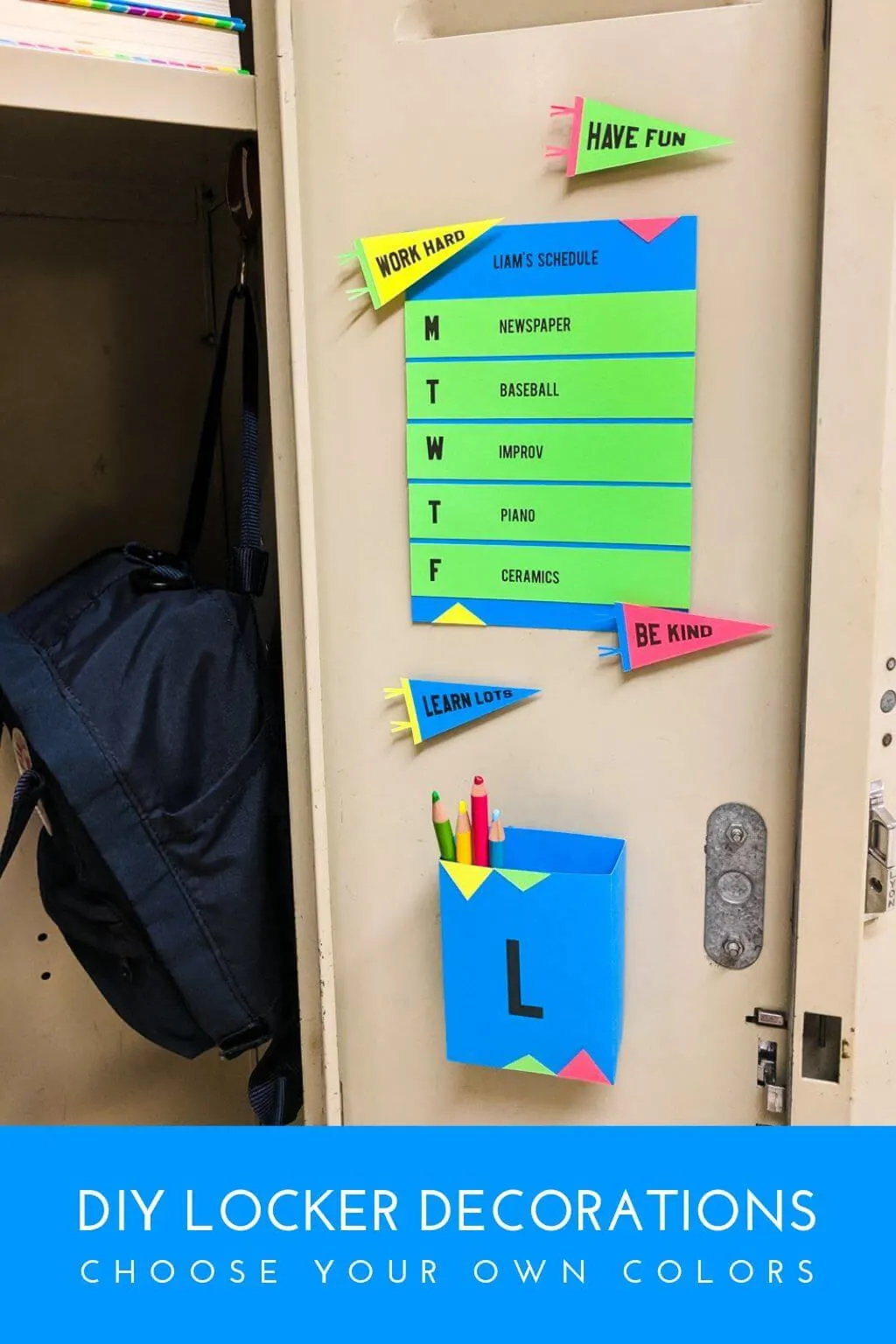 ++++++
I hope you like these DIY locker decorations. And be sure to check out more of my paper crafts DIY projects featuring colorful Astrobrights Papers like my Mother's Day DIY Paper Wreath, Father's Day tie garland, Geometric Dinosaur Birthday Party, Valentine's Day Jokes Cards, Valentine's Day heart bracelets, and more.
Have a great school year!
—
Like it? Share it!
The nicest way to say you like it is to pin it on Pinterest, post a comment, follow Merriment Design on Facebook, Pinterest, Instagram or sign up for monthly emails. Enjoy! 🙂
Copyright stuff: You're more than welcome to use this free project and tutorial for personal use. Contact me for commercial use and Etsy sales.