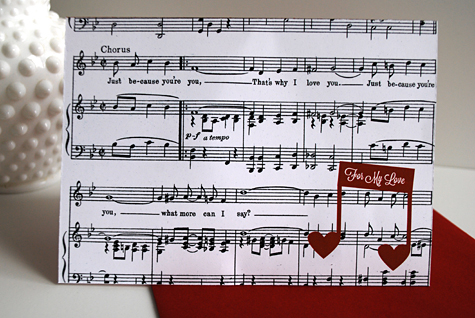 This free printable Valentine's Day card was inspired by vintage piano sheet music that I found in a Brooklyn antique store. I bought the sheet music thinking they might make nice wedding save-the-dates or wedding cards someday.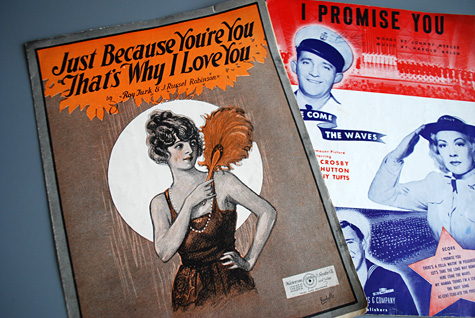 I tucked the vintage sheet music away in my crazy crammed craft closet and just recently re-discovered it (funny how that works). And I've never been a particularly mushy Valentine's Day person but the lyrics really hit a (ahem) note: "Just because you're you, that's why I love you. Just because you're you, what more can I say?"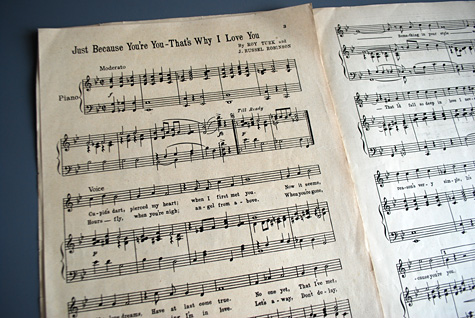 I scanned it in, retouched it, turned it into a red-backed card and added "For My Love" notes with red hearts on the front.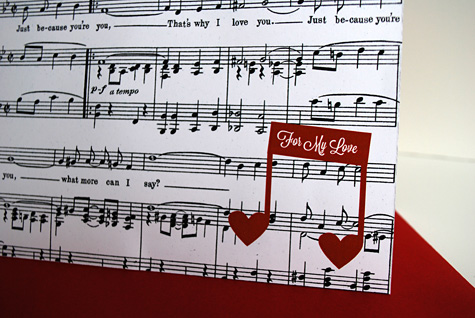 Perfect for printing out for your Valentine's Day love.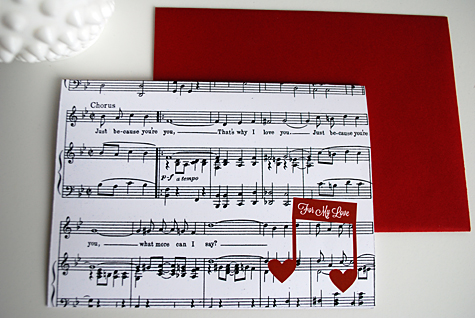 Supplies for making a Valentine's Day card inspired by vintage sheet music:
—
How to make a Valentine's Day card from vintage sheet music:
Print out my free printable Valentine's Day card from vintage sheet music (PDF) in color on white cardstock paper.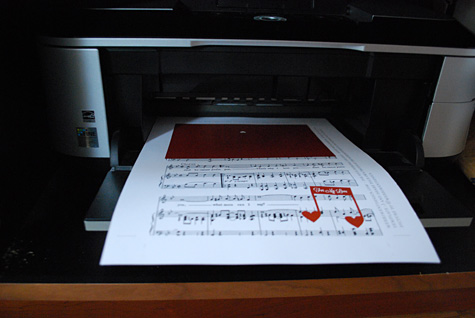 Line up your metal ruler on the guides on the printable card on top of a self-healing mat. Run your Xacto knife along the ruler to cut out. TIP: Just cut it out from the center rather than cutting the whole strip off so that you can still see the guides as you cut each side.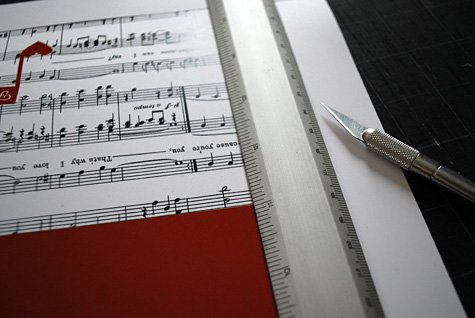 Now here's how you get a really crisp edge on your card: Place the card face down on a self-healing mat. Place a metal ruler just to the left of the middle of the card and run a bone folder along the ruler to score the card.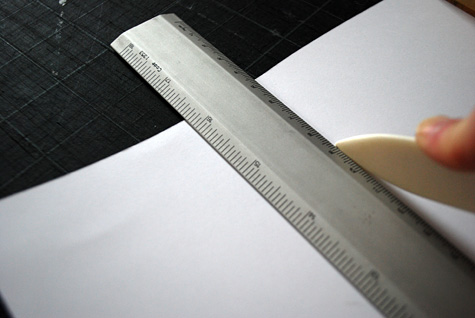 Fold along the scoring – voila! A perfect fold.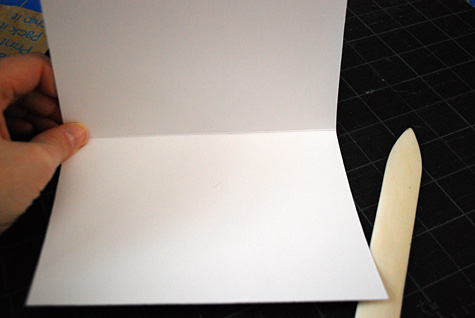 Now lightly run your bone folder on the outside of your folded card to crisp the crease. Gush all you want inside and tuck into an A6-sized red envelope.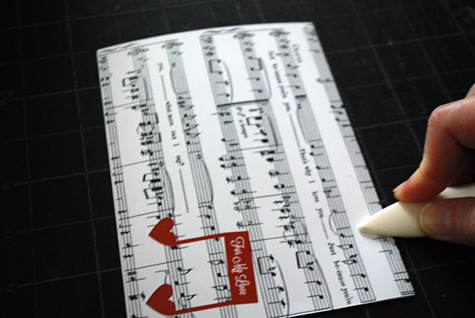 —
Like it? Share it!
The nicest way to say you like it is to pin it on pinterest, post a comment, follow Merriment Design on Facebook, twitter, pinterest, Google+, instagram or sign up for monthly emails. Enjoy! 🙂
Copyright stuff: You're more than welcome to use this free project and tutorial for personal use. Contact me for commercial use and etsy sales.