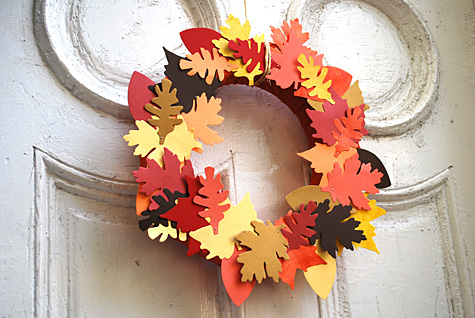 Happy Fall! I love this time of year …changing leaves, football, pumpkins, cider, late-afternoon sunshine, scarves. And fun fall crafting, of course.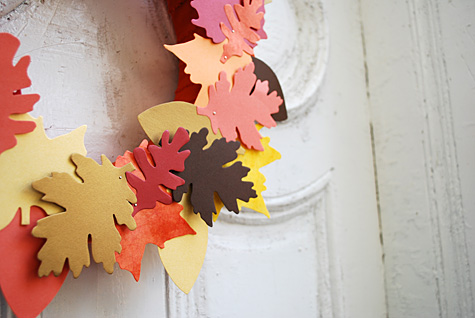 This paper wreath took me all of about 15 minutes to make because I started with the fabric wreath base I made last year for the Polaroid urban photo wreath. Below I've included full instructions but it's worth bearing in mind that once you make the fabric base you can just switch out elements year after year to make a totally new wreath.
Alternatively, you can buy a kit that contains leaves and a wire wreath, but I like the look of torn fabric and paper together.
Supplies:

Measure 3 inches from the edge of the orange denim fabric and cut a small slit. Holding on each side of the slit, rip the fabric into a strip …just like they do at the fabric store. Repeat until you have three strips. The raw edges are intentional.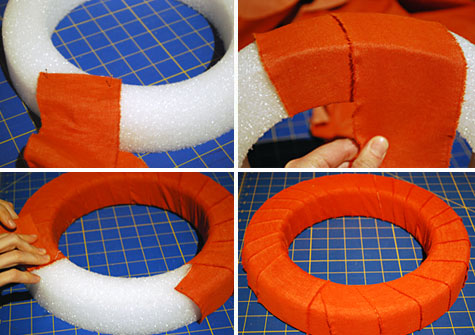 Take one strip and pin it to the styrofoam. Wrap the strips around, overlapping as you go around. Secure the ends of the strips with straight pins. Tie your twine to the top as a hanger.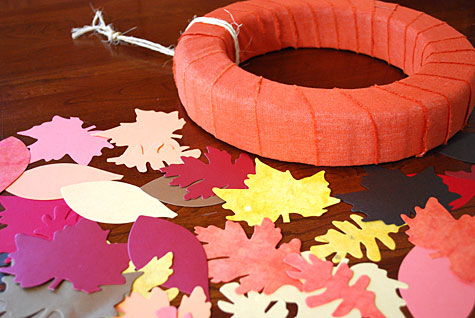 Spread out your leaves on a flat surface.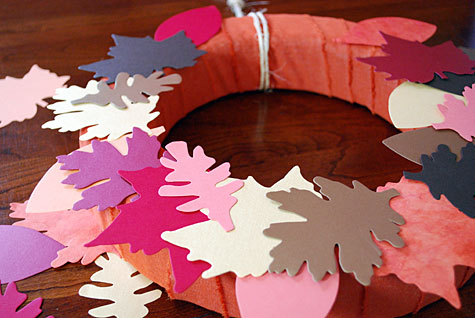 Arrange your leaves in layers on the wreath front, alternating colors and shapes.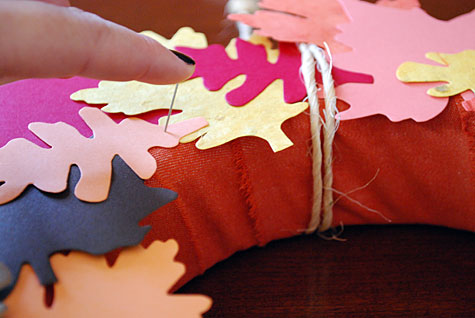 Secure leaves with straight pins. You actually need to use very few …one pin can secure several leaves at one time.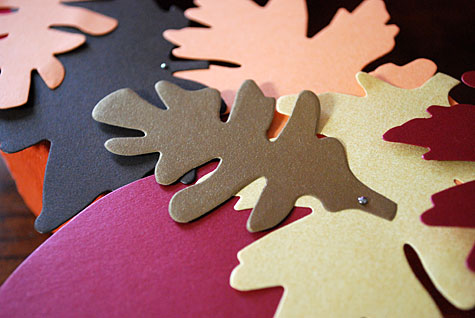 Hang your wreath on your door hook. Happy Fall, everyone!