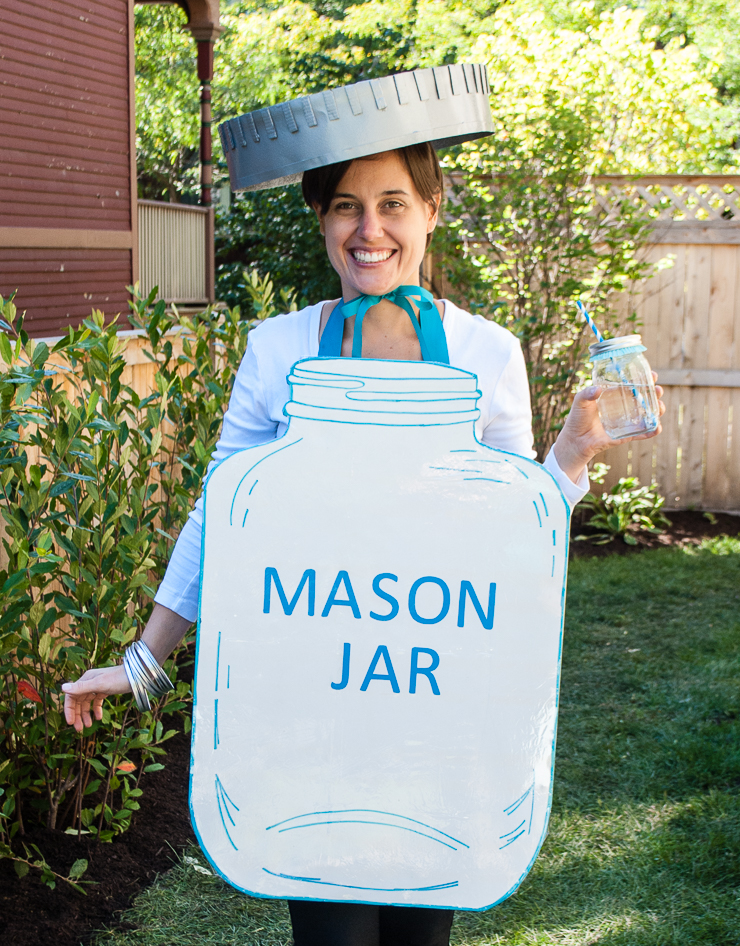 Feel like you've seen every possible incarnation of a Mason jar? Yeah, me too! Mason jars are the current Prom Queen of Pinterest – wine glasses, soap dispensers, makeshift chandeliers, wedding reception tables, pantry storage and on and on. Love Mason jars or loathe them, I thought making an easy and clever Mason Jar Halloween Costume could be tongue-in-cheek funny – and pretty cute too!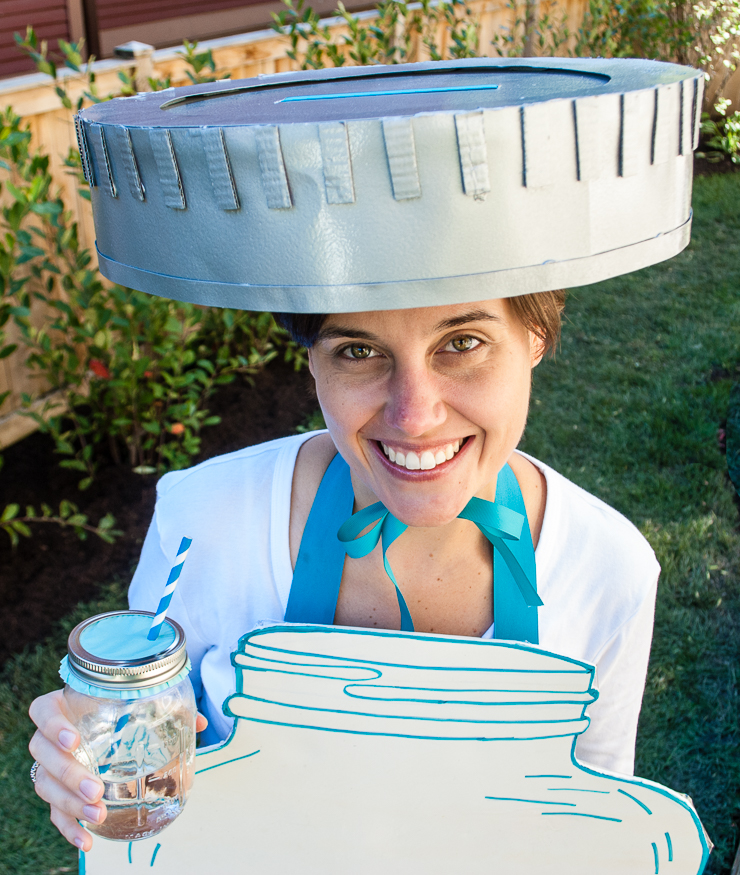 I made this Mason Jar Halloween Costume for DIY Network as one of three Halloween costume tutorials for their website. First for the DIY Network was a Watercolor Paint Box Halloween Costume for my preschool daughter, Elise. Then a Bull In A China Shop Halloween Costume for my toddler son, Liam. And now it's time for mommy.
Except this is not me – this is my friend Cristin. I needed a model so that I could photograph the Halloween costume and Cristin is one of the most photogenic people I know (and a pretty talented DIY-er as well). I'm very grateful that she agreed to let me dress her up for these shots. Isn't she a good sport?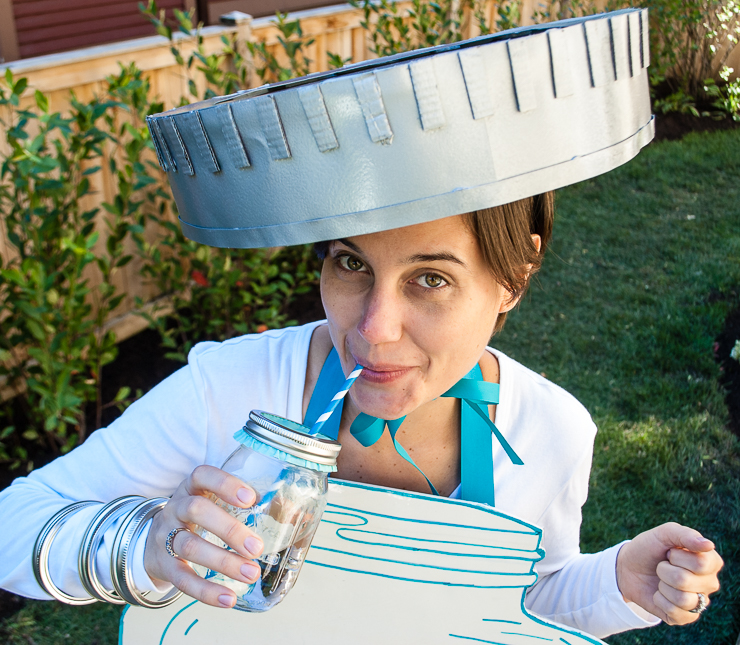 This Mason jar Halloween costume is easy to DIY using foam core, clear vinyl, ribbon, spray paint and a blue marker. Accessorize it by adding a "take and go" Mason jar Halloween beverage and some wide-mouth bands as makeshift bracelets.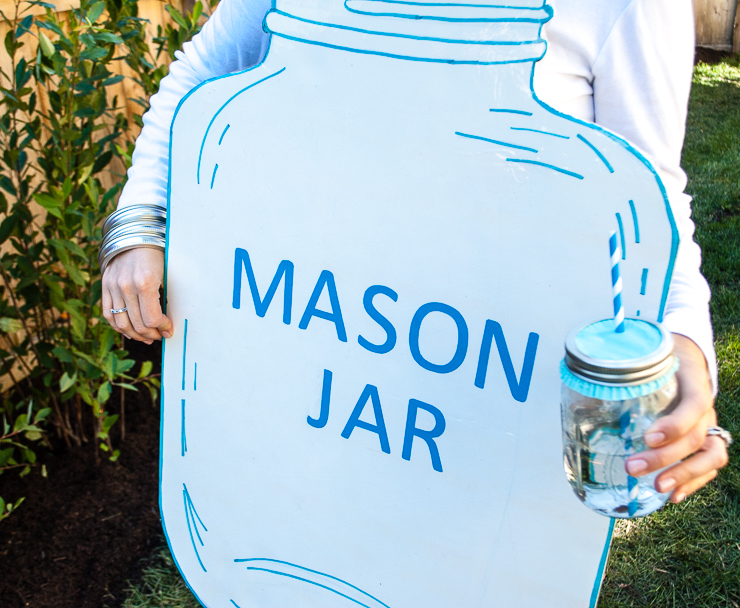 Visit DIY Network for my full Mason Jar Halloween Costume tutorial to see how you can easily make your own Mason Jar Halloween Costume.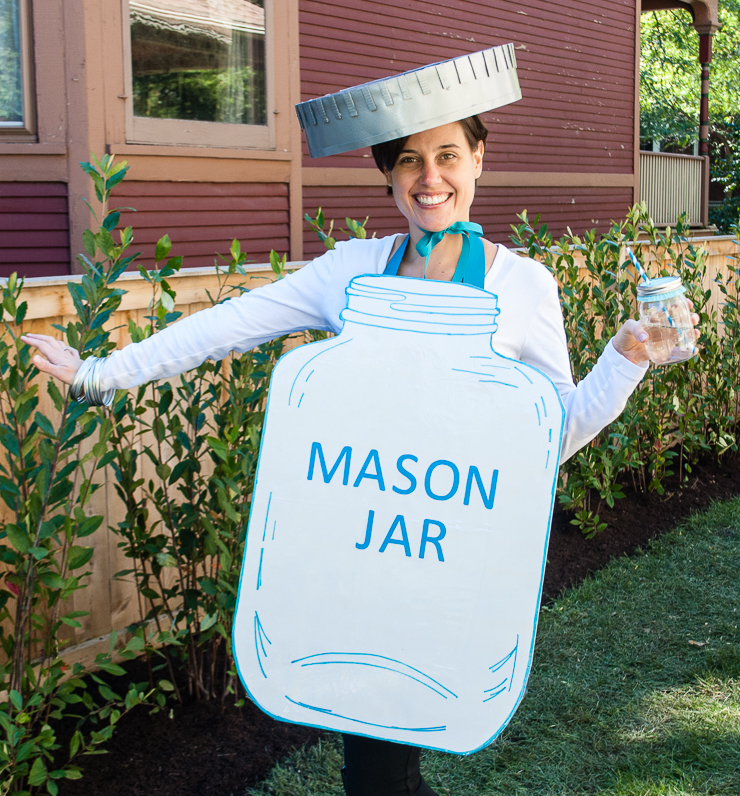 Also check out my other two Halloween costumes for DIY Network – a Watercolor Paint Box Halloween Costume with Giant Paint Brush…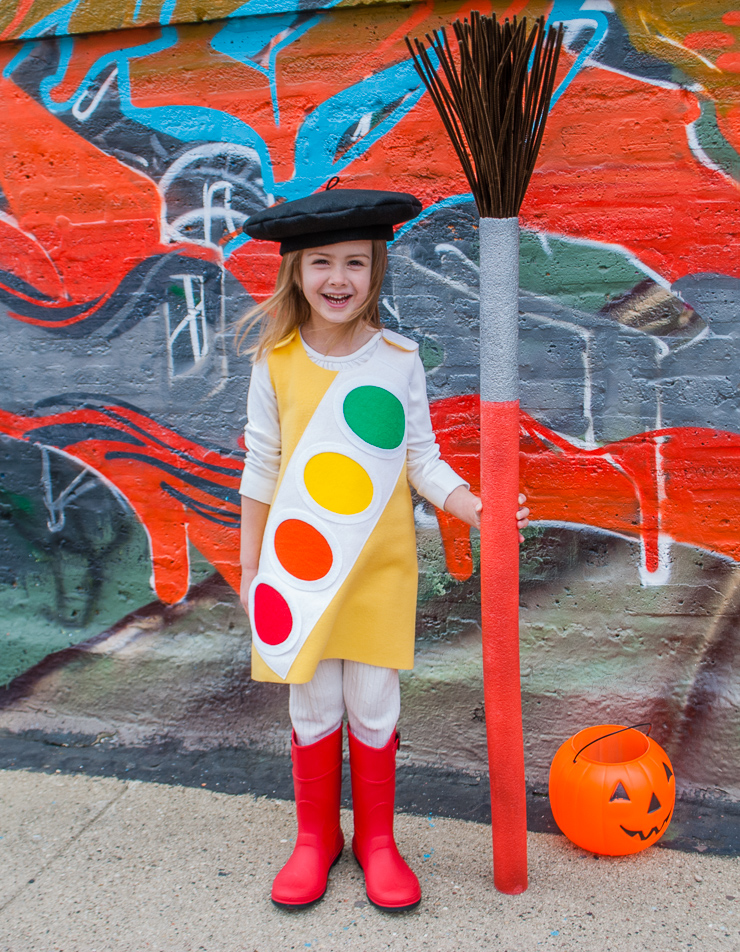 And a Bull In A China Shop Halloween Costume for Toddlers and Kids.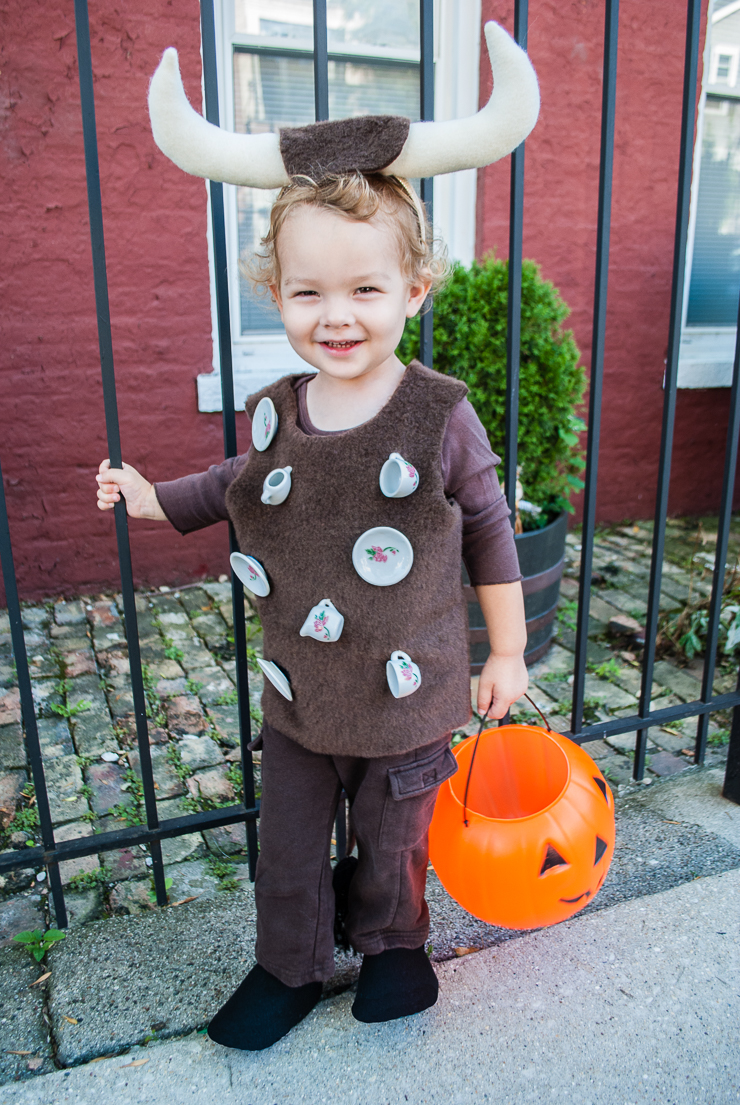 And check out more of my free Halloween craft tutorials like this Trick-Or-Treat Bag with Moving Spiders on VELCRO Brand Fastener Webs: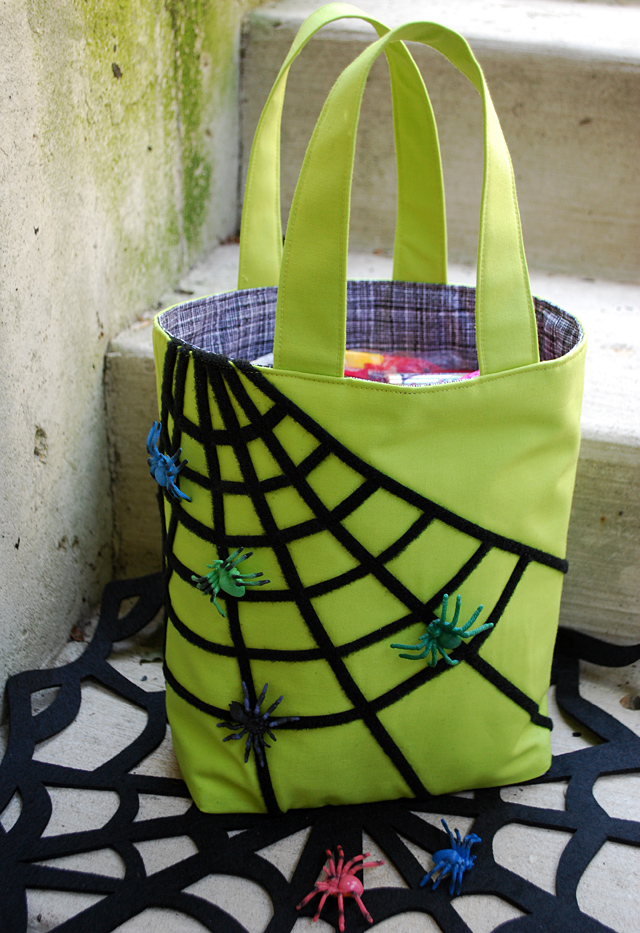 …my spray painted spiderweb trick-or-treat bowl…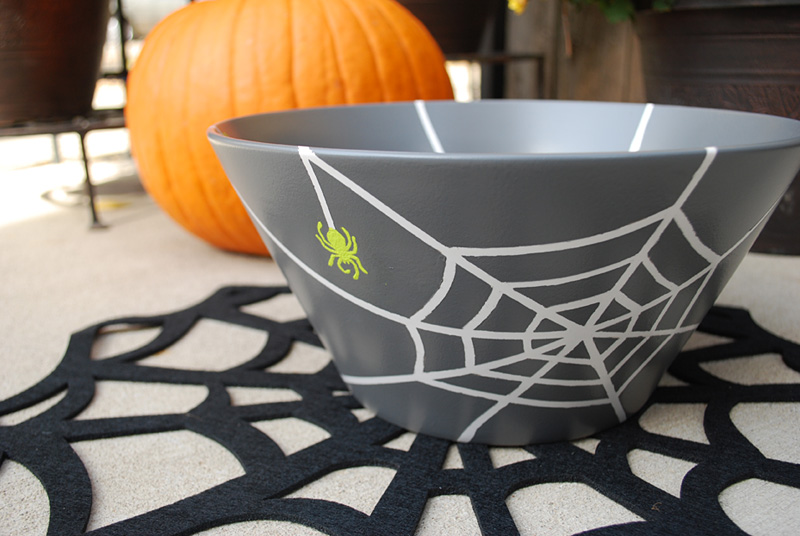 …my Sunshine and Rainbows Halloween costume for toddlers and kids.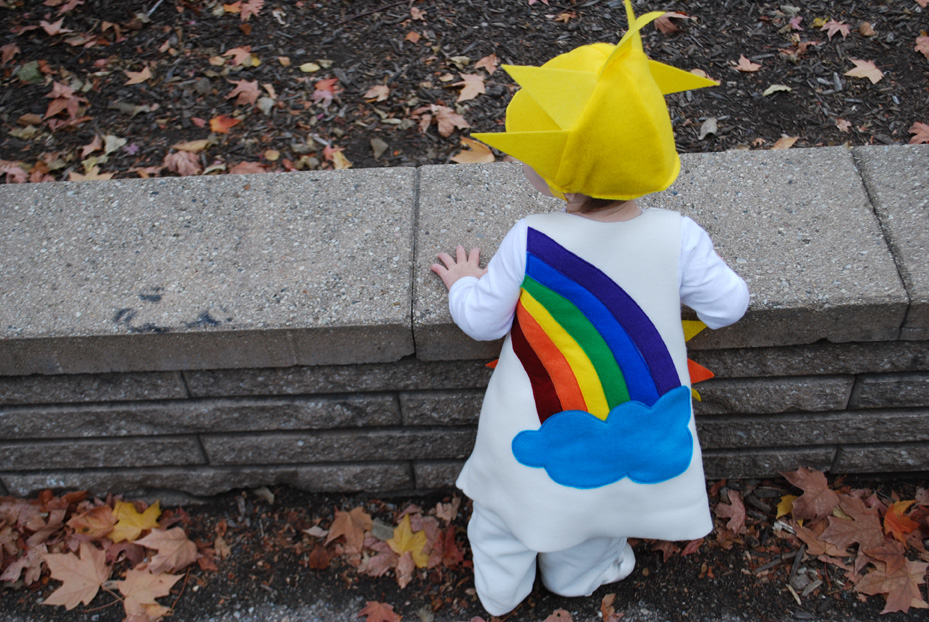 And many more Halloween crafts. Boo!