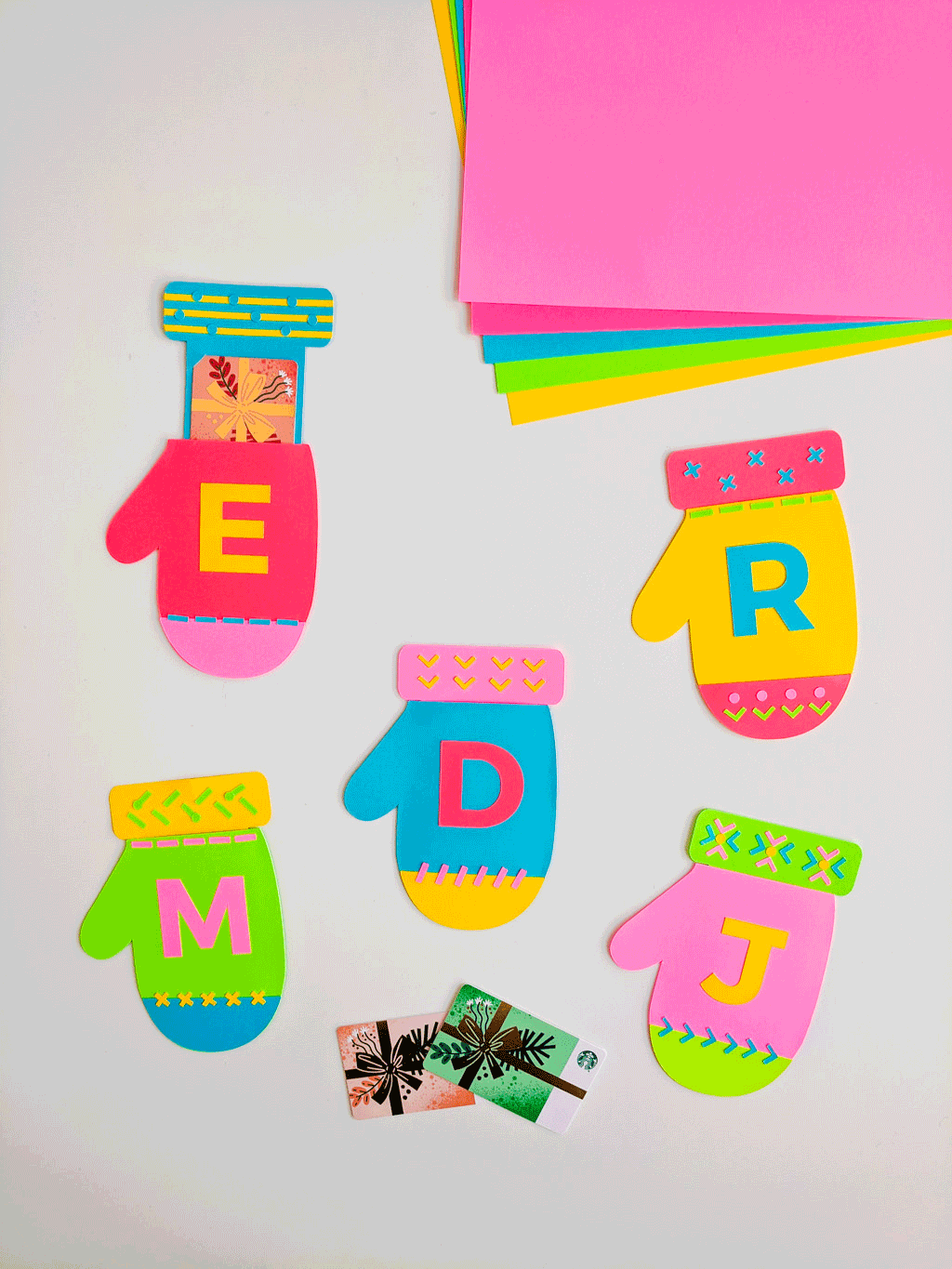 Gift cards are a popular holiday gift. My teen niece absolutely loves gift cards! And gift cards are great for teachers, babysitters, and coaches. Let's be honest, though; gift cards can feel a bit impersonal. So today I'm sharing super cute handmade mitten gift card holders that will make your gift cards feel memorable and special. The paper mitten fronts and backs are glued together to make narrow pockets, and gift cards are then tucked inside. Recipients simply pull up the paper mitten cuff to reveal the gift card inside. I designed this handmade holiday gift idea for ASTROBRIGHTS® Paper. Cute, yes?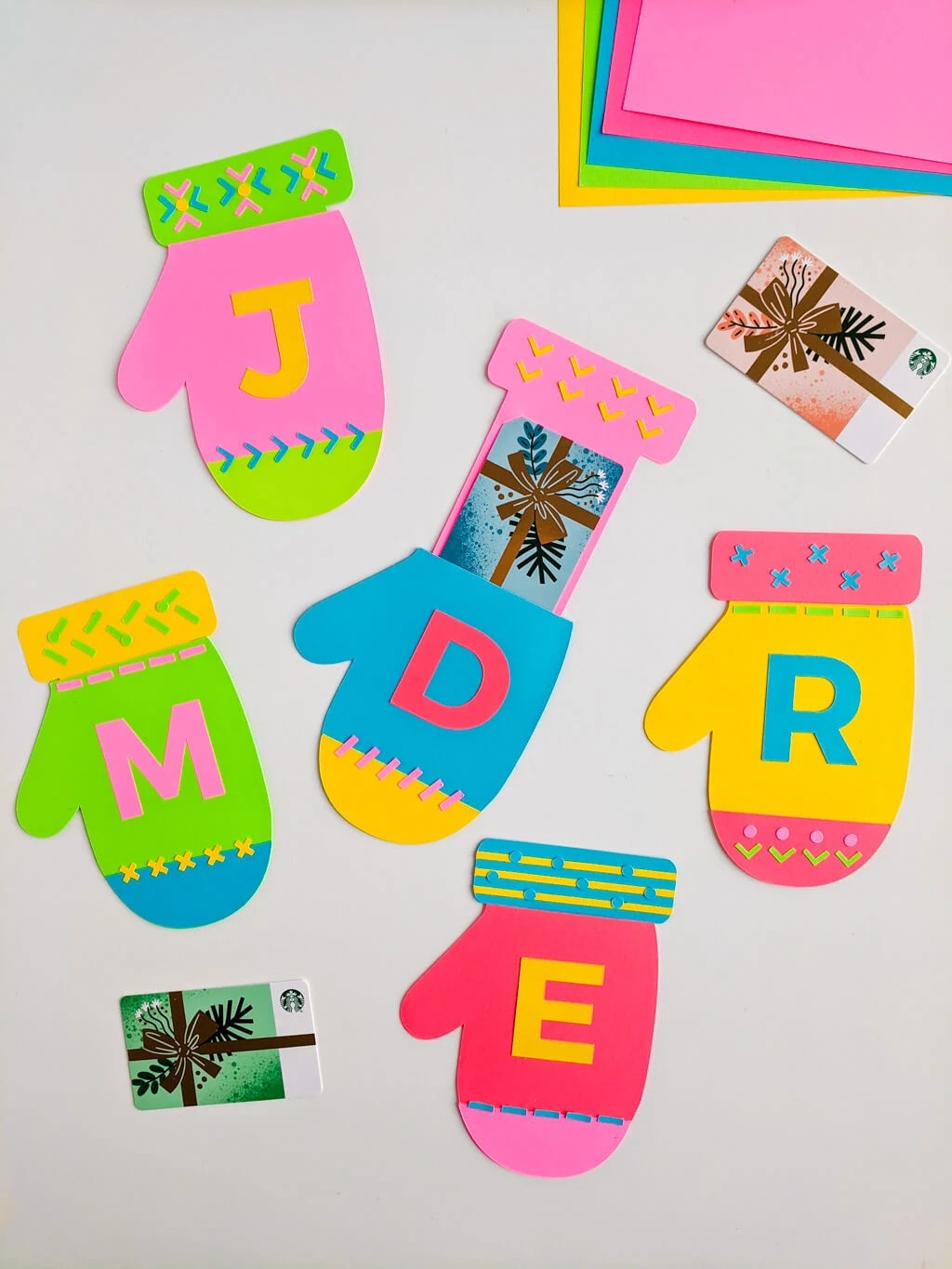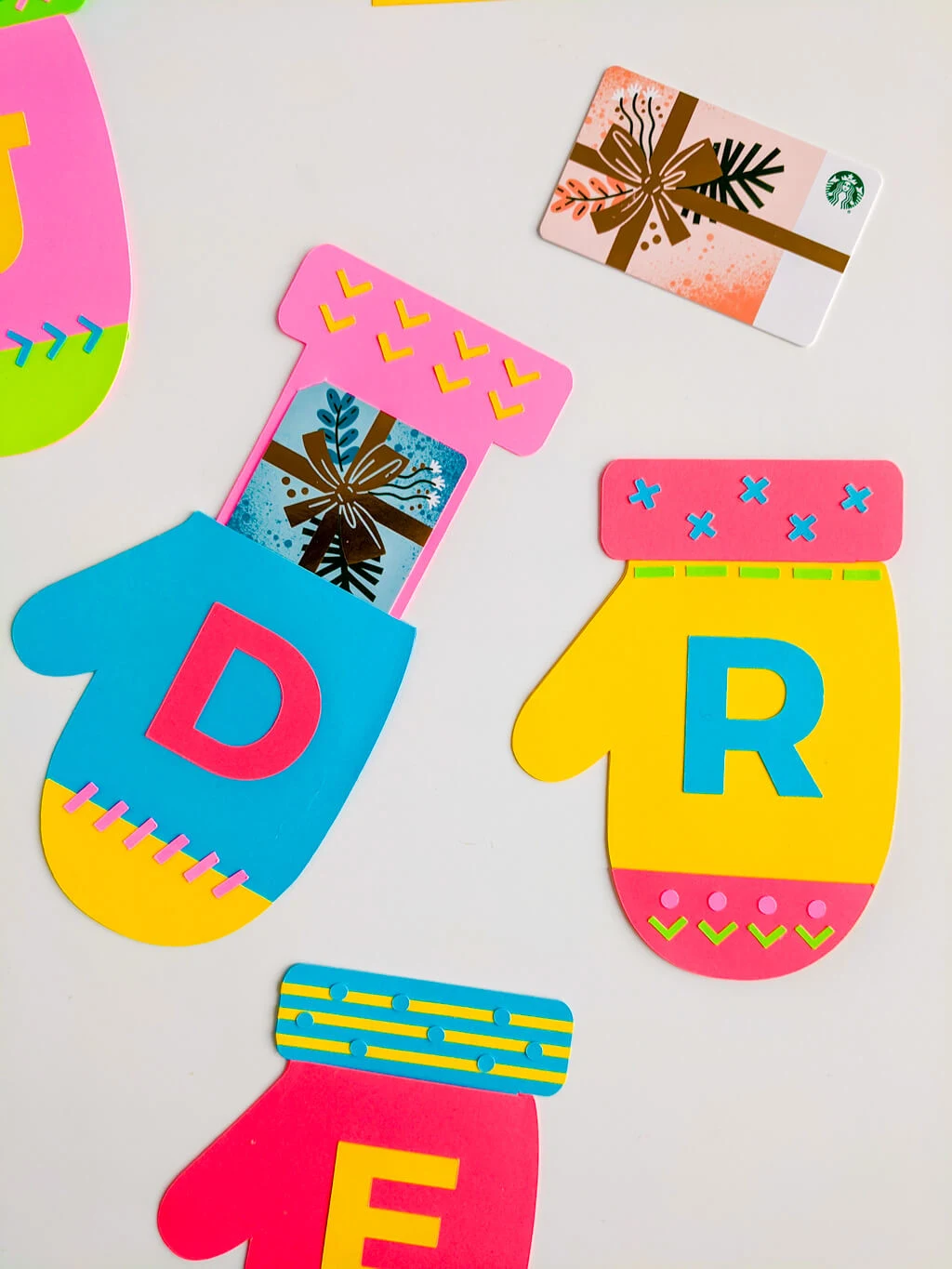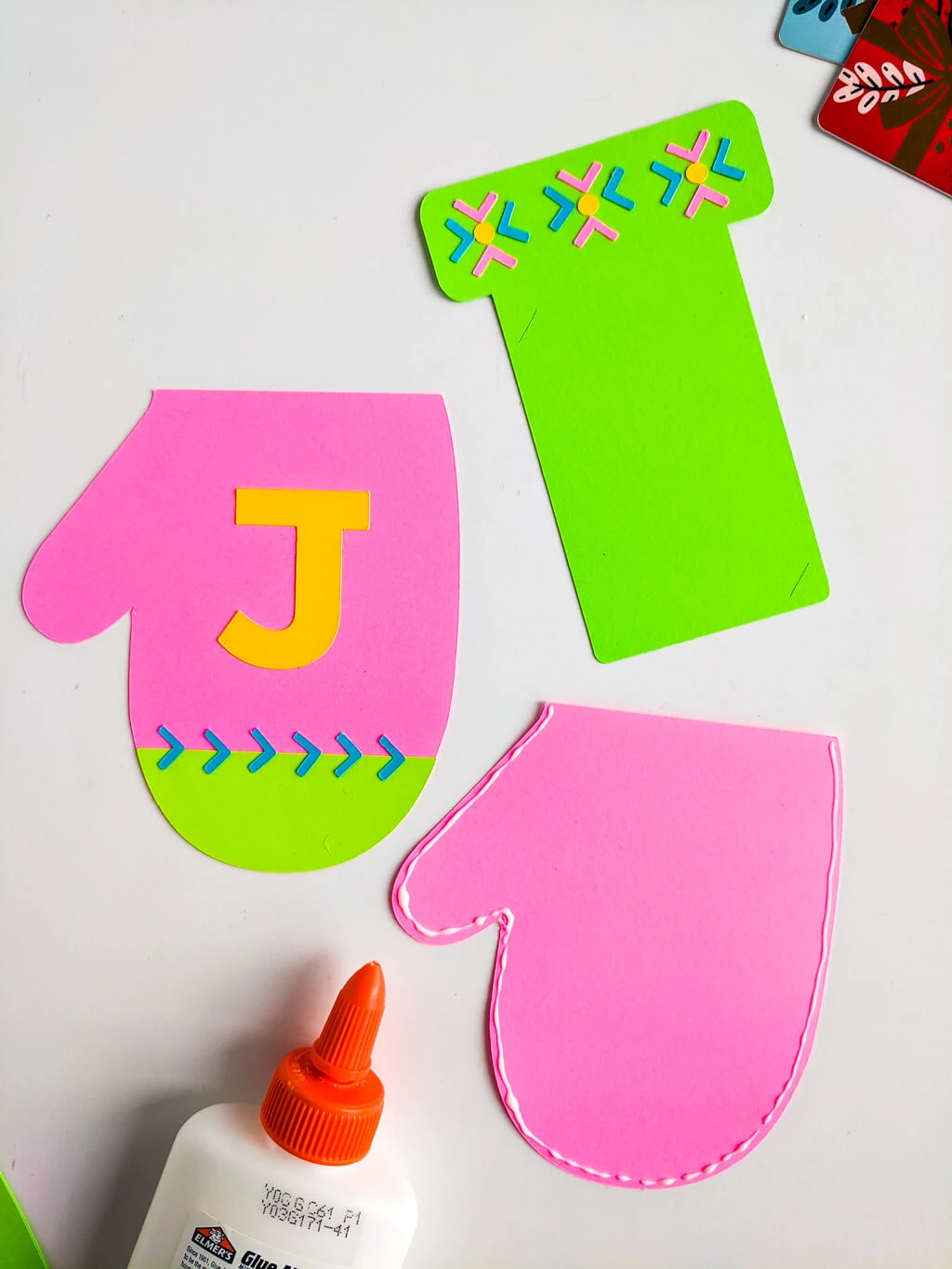 Thanks so much to ASTROBRIGHTS for sponsoring this project. I always love working with ASTROBRIGHTS because their colors are so bright and cheery and inspirational.
You can easily create these cute and simple mitten DIY Christmas gift card holders in a few easy steps with your favorite ASTROBRIGHTS Paper. Just download my free Christmas gift card holder template below, and print onto your chosen bright colors, cut, glue, and slip inside a gift card from your favorite store inside. Decorate the Christmas gift card holders as much or as little as you like. I added wintry knitted patterns and monogrammed letters.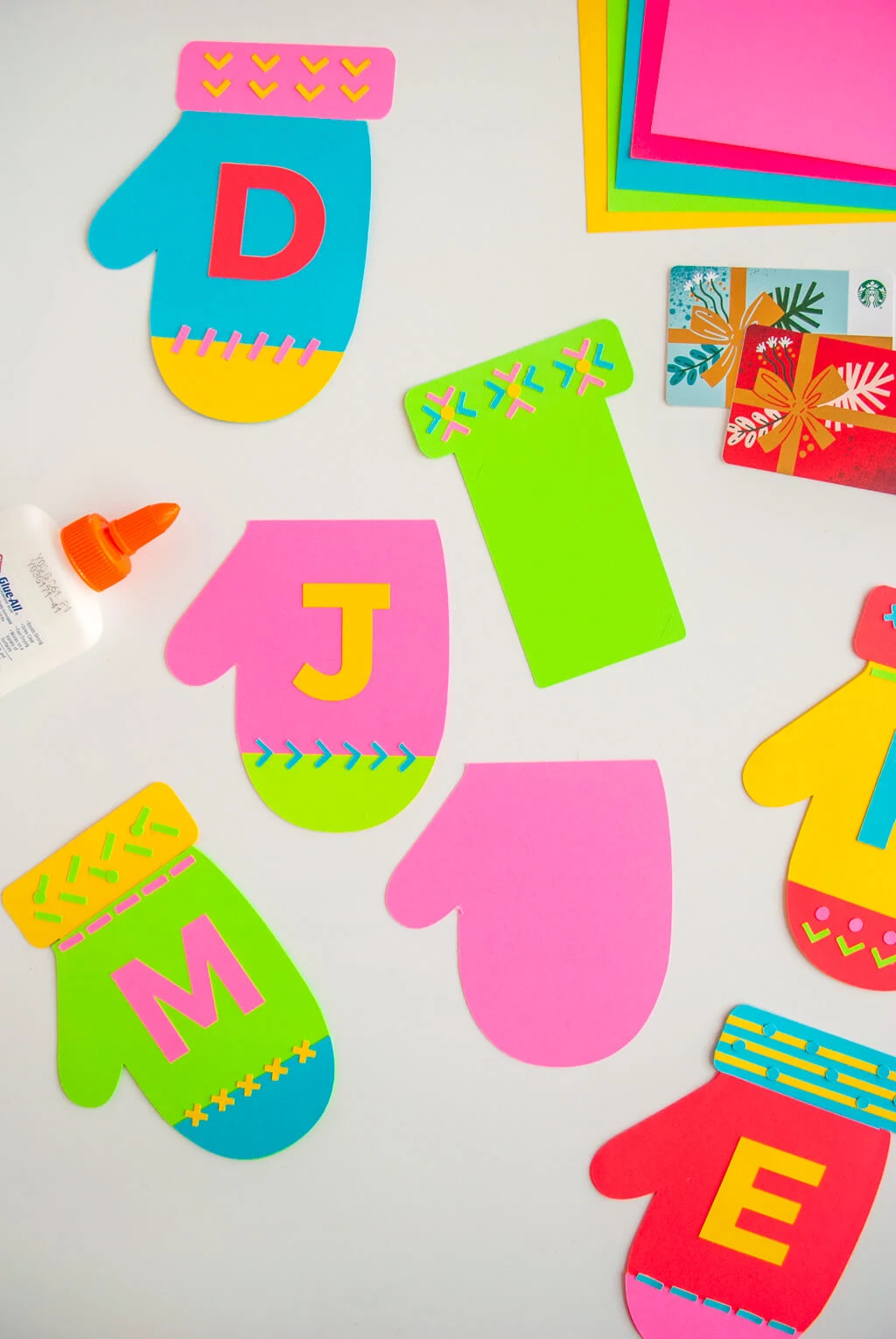 I chose bright and cheery paper colors inspired by my wooden German Christmas ornaments: Lunar Blue™, Rocket Red™, Martian Green™, Pulsar Pink™, and Sunburst Yellow™.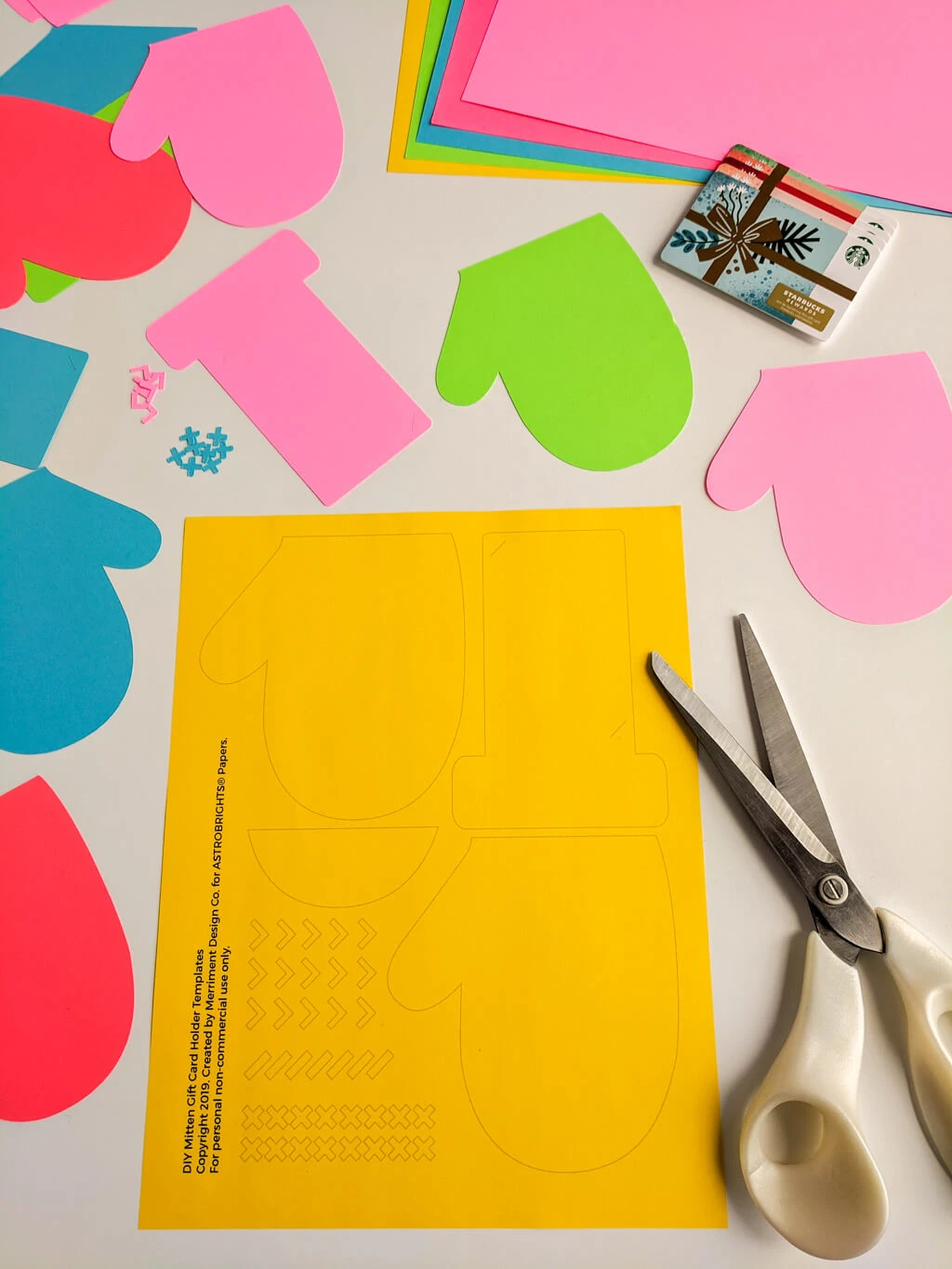 This is a great holiday DIY gift for kids to make for teacher gifts because these gift card holders are wintry and non-denominational. Kids can decorate the mittens with cut colored paper, markers, colored pencils, washi tape, teeny pom poms, paper punches, whatever they can dream up.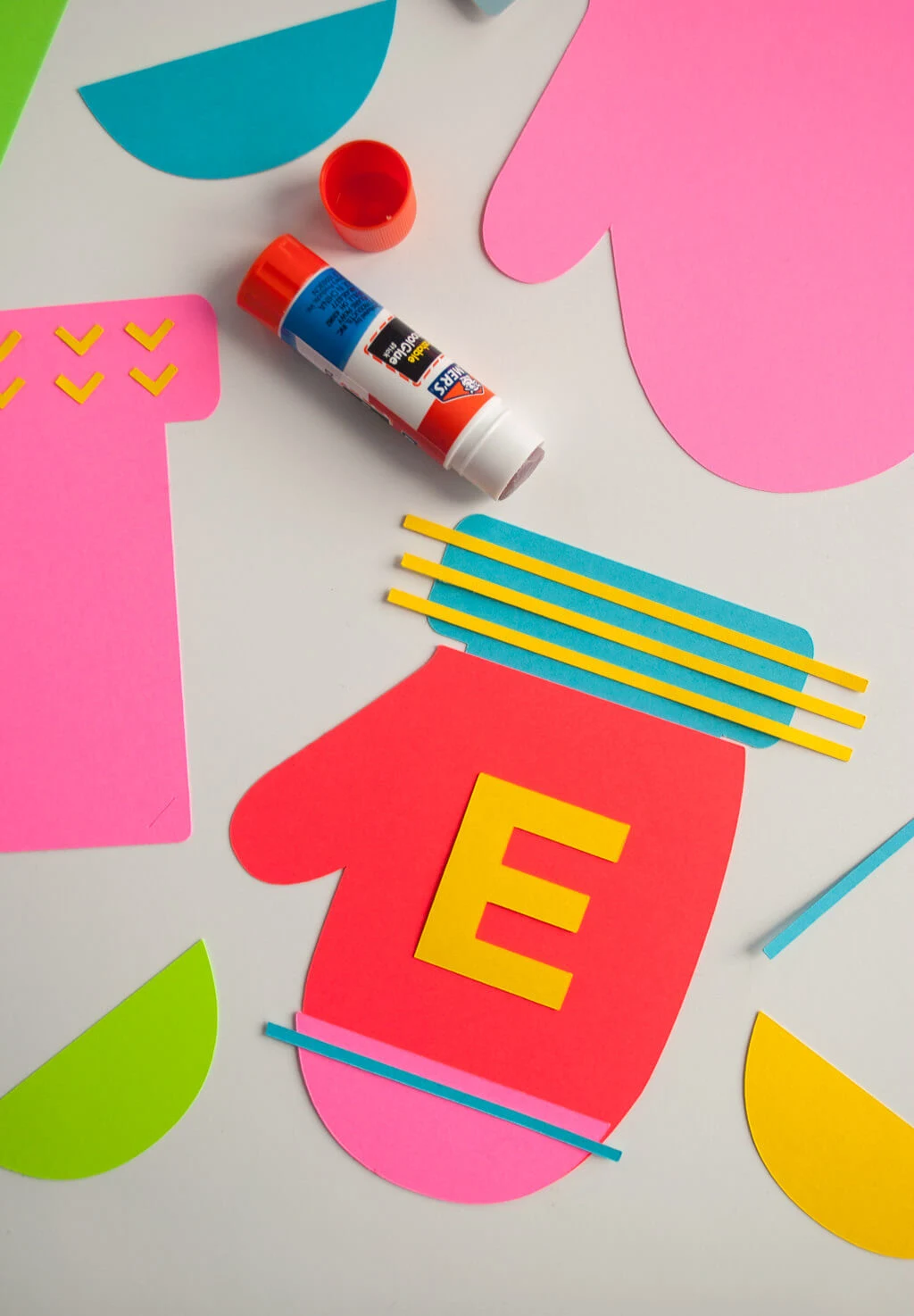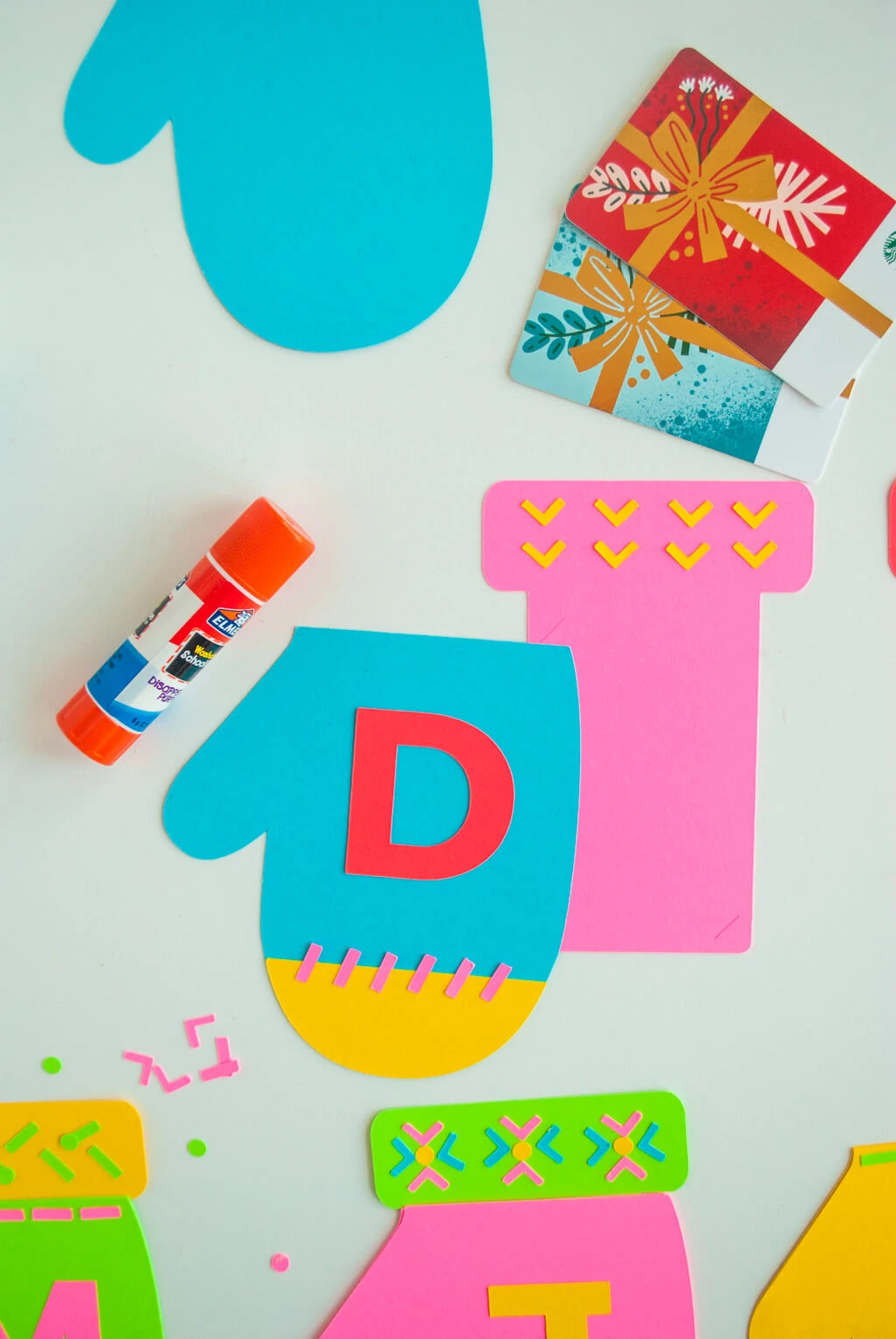 These gift card holders are easy and fun to make and reinforce the joy of giving. No guilt about gift cards over here!
++++
Supplies for making a DIY Christmas gift card holder using my free printable mittens template:
This post contain affiliate links which means that products I recommend may give me a nominal commission at no extra cost to you. Thanks – your clicks help me make more free DIYs!
ASTROBRIGHTS® Papers in your choice of colors (I used Lunar Blue™, Rocket Red™, Martian Green™, Pulsar Pink™, and Sunburst Yellow™)
++++
See how to make my DIY Christmas gift card holder:
Head on over to Astrobrights.com to get my free printable gift card templates for making your own DIY holiday gift card holders.
++++++
Be sure to pin this DIY Holiday gift card holder for later: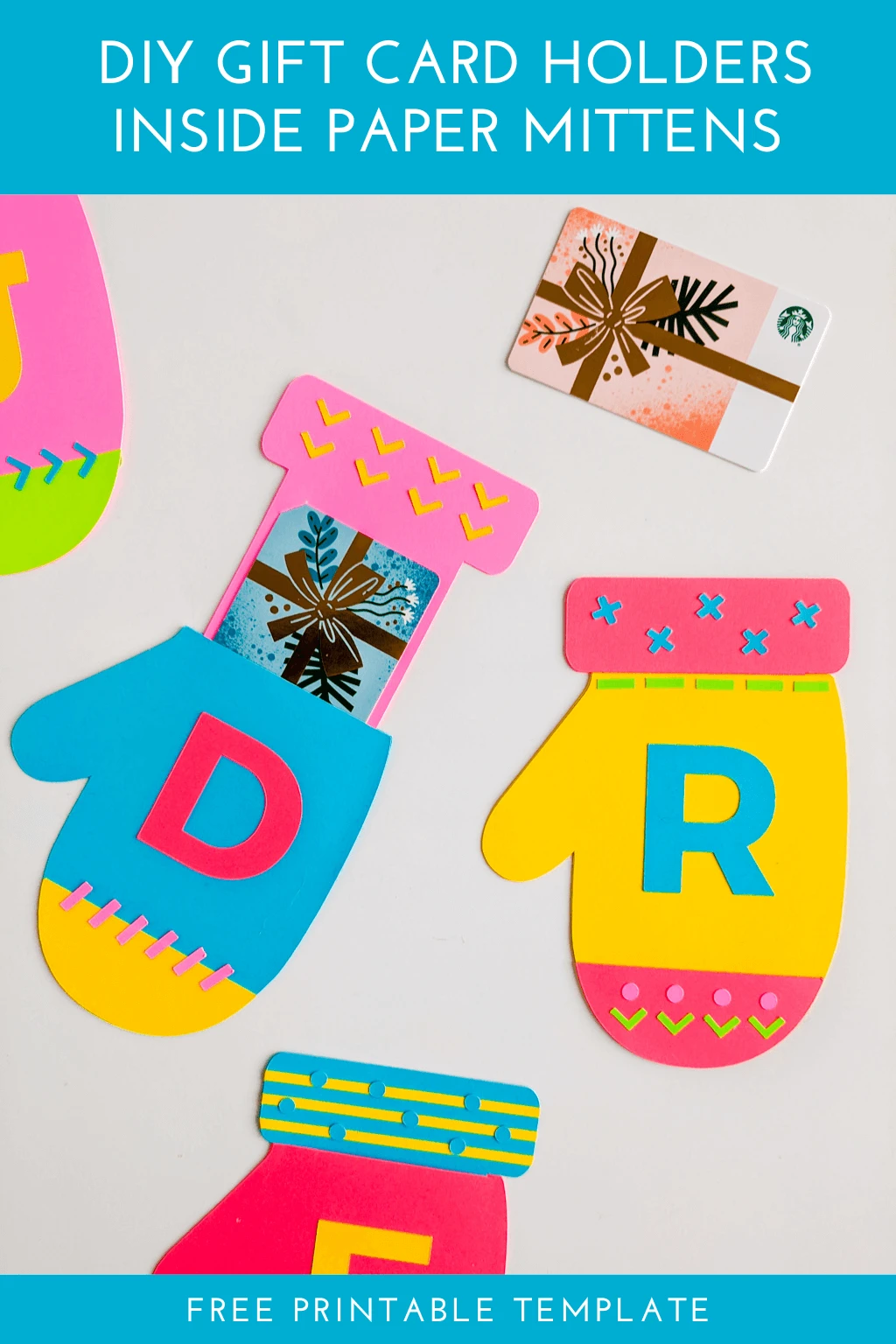 ++++
And be sure to check out more paper craft projects, Christmas crafts and DIY gift ideas.
I hope you enjoy making your own DIY mitten gift card holders in your favorite ASTROBRIGHTS colors. I love the creative potential in this project — you can totally make them anyway that you like. What are your favorite gift cards to give to your teachers, babysitters, family, and friends?
—
Like it? Share it!
The nicest way to say you like it is to pin it on Pinterest, post a comment, follow Merriment Design on Facebook, Pinterest, Instagram or sign up for monthly emails. Enjoy! 🙂
Copyright stuff: You're more than welcome to use this free project and tutorial for personal use. Contact me for commercial use and Etsy sales.