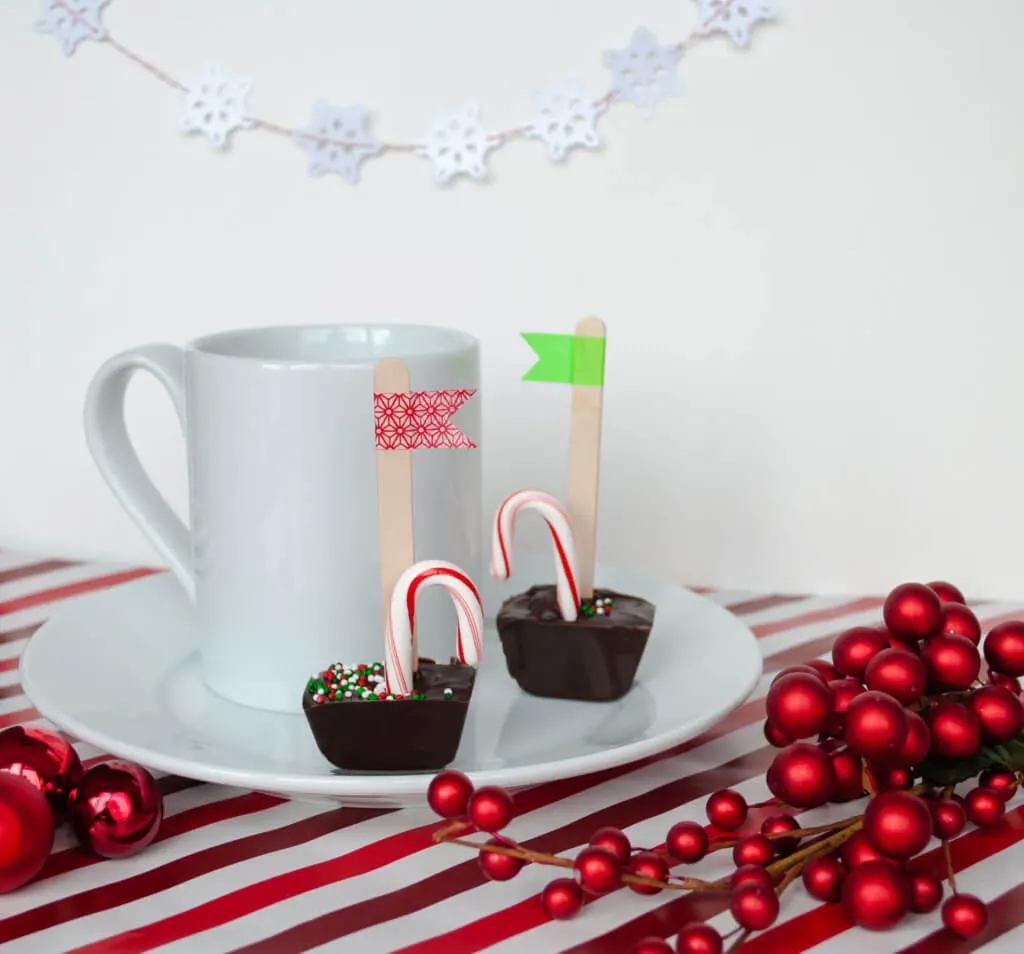 Lately I've seen a lot of old-school handmade chocolate stir sticks for sale. I'll tell you though, DIY chocolate stir sticks are so easy to make yourself! It's an easy and economical throwback handmade Christmas gift for teachers, neighbors and family. The kids and I made a batch using candy canes and sprinkles and they turned out so cute.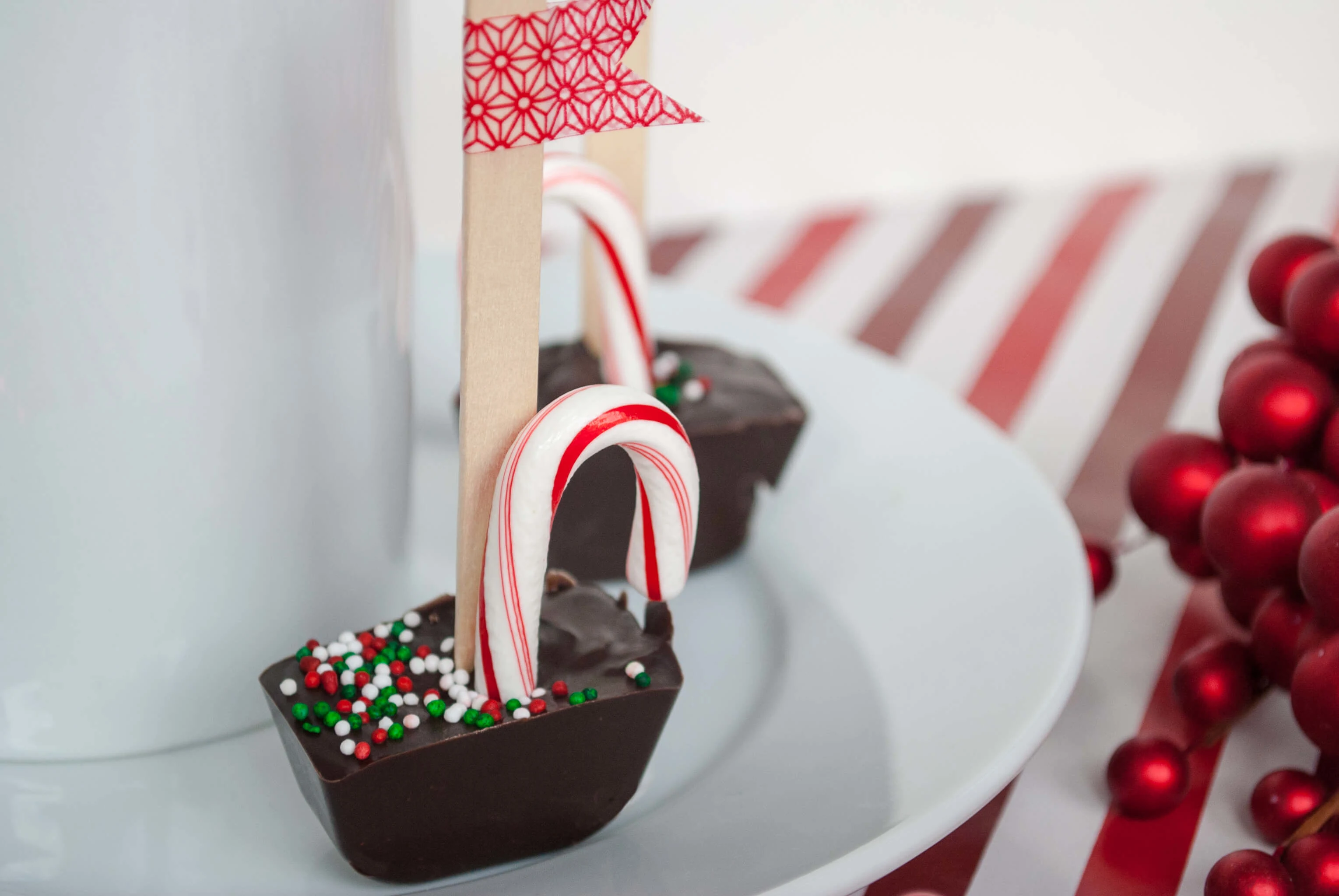 Just stir into warmed milk to make a hot chocolate, or stir into hot coffee to make a mocha.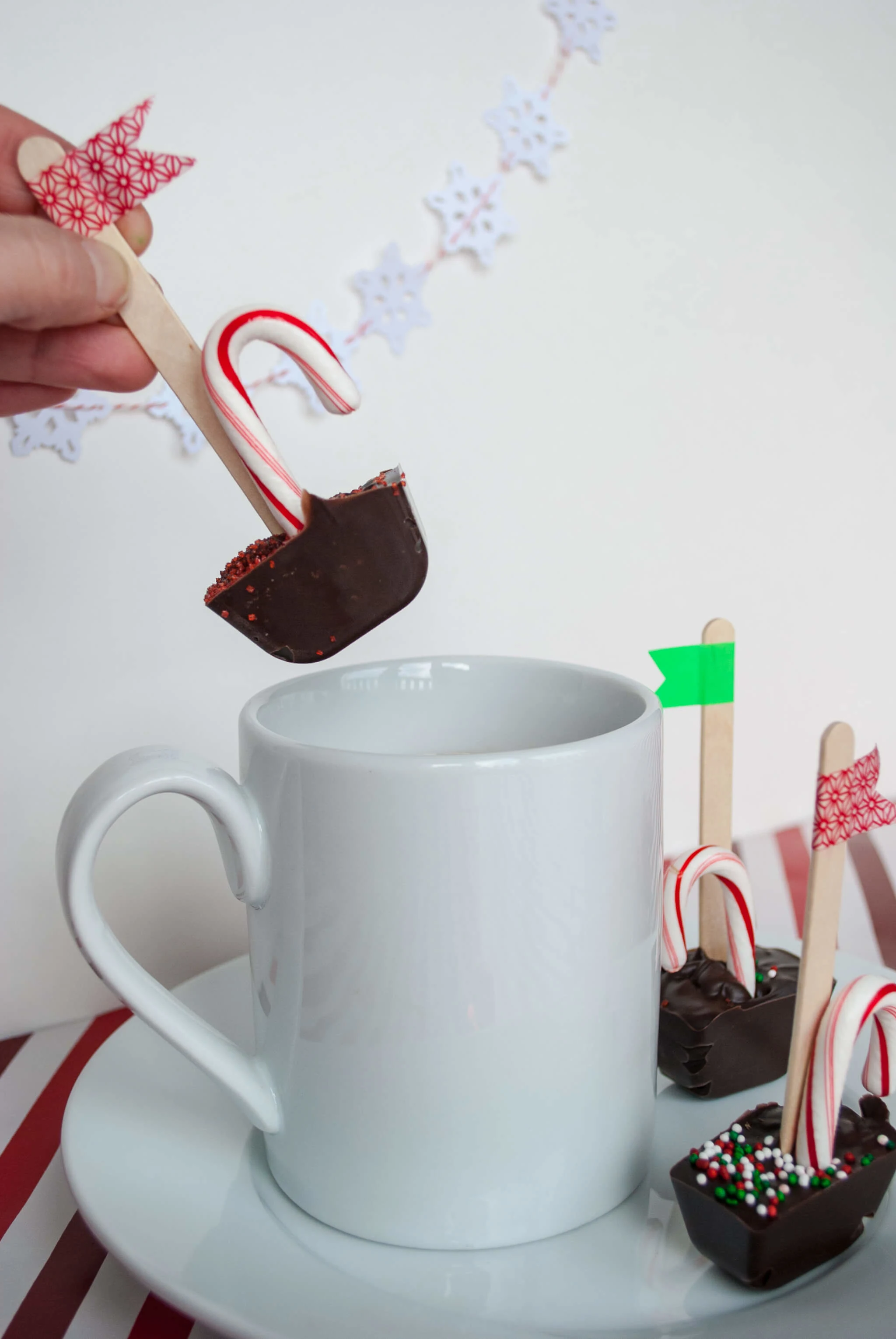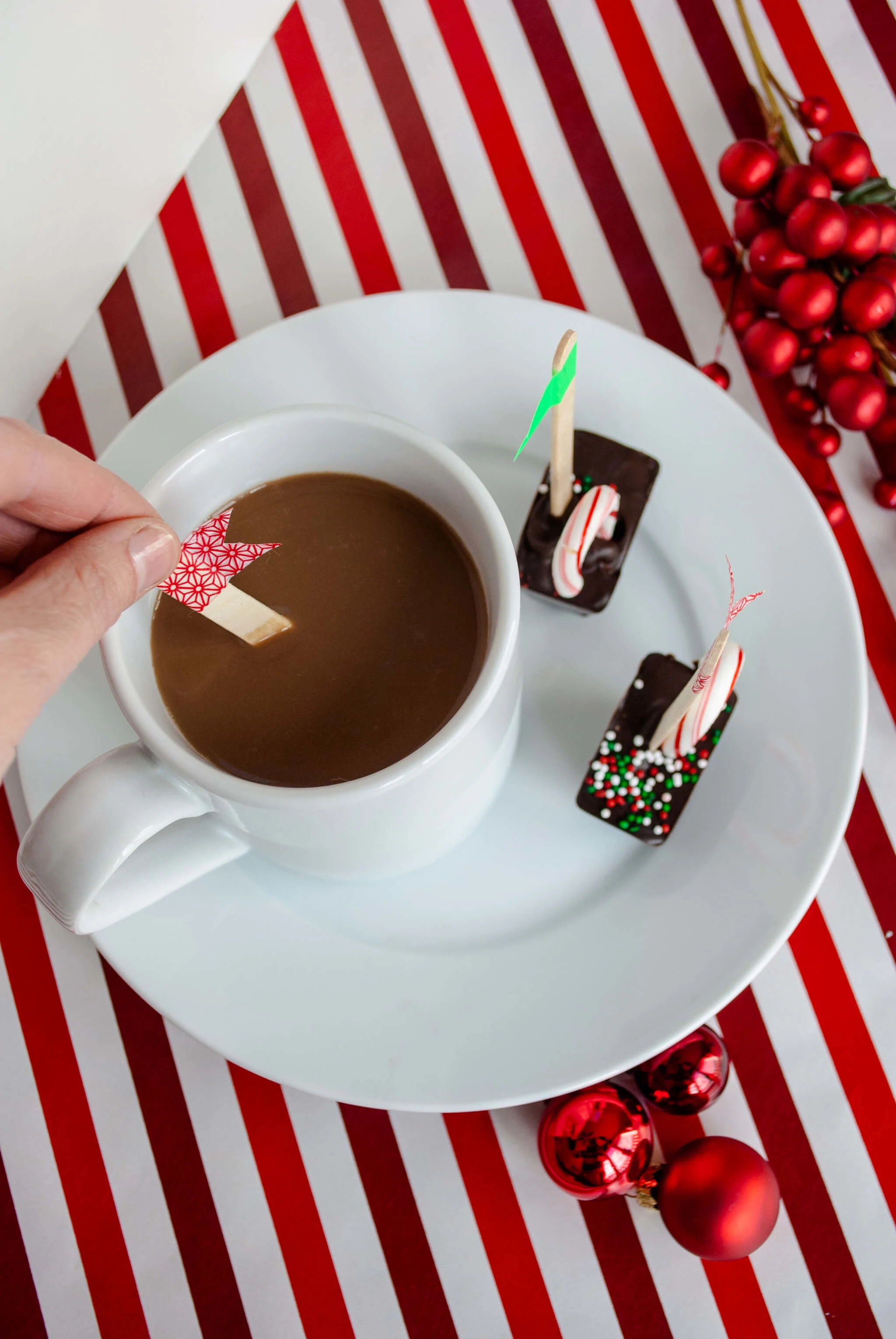 An easy handmade teacher gift that kids can make
The kids and I made them together on a chilly Chicago night. Yes, it's so cold in our condo that we all wear hats at night. Anyway, I think it's important that they make their own teacher gifts, you know?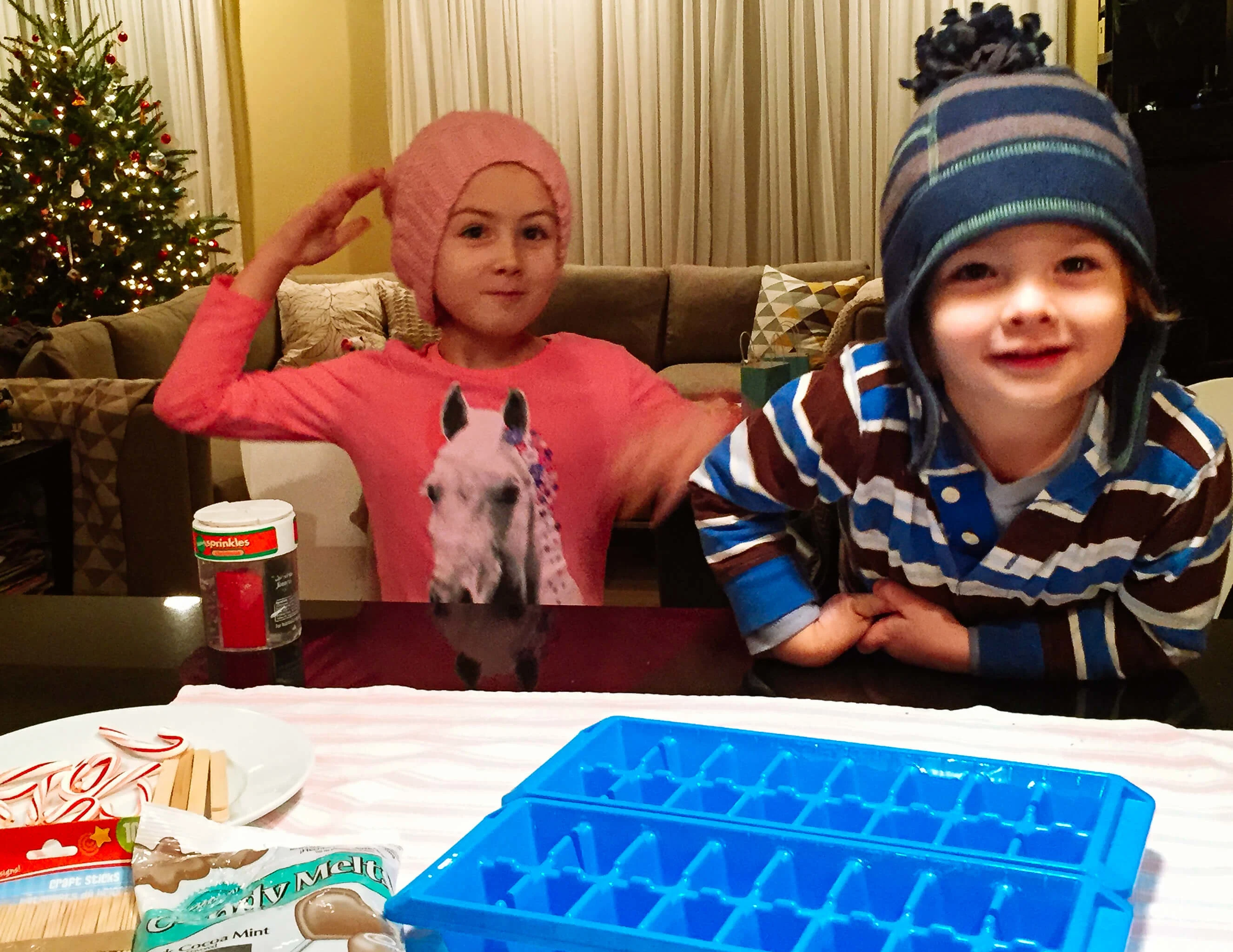 We wrapped our DIY chocolate stir sticks up really pretty with some washi tape and cellophane bags.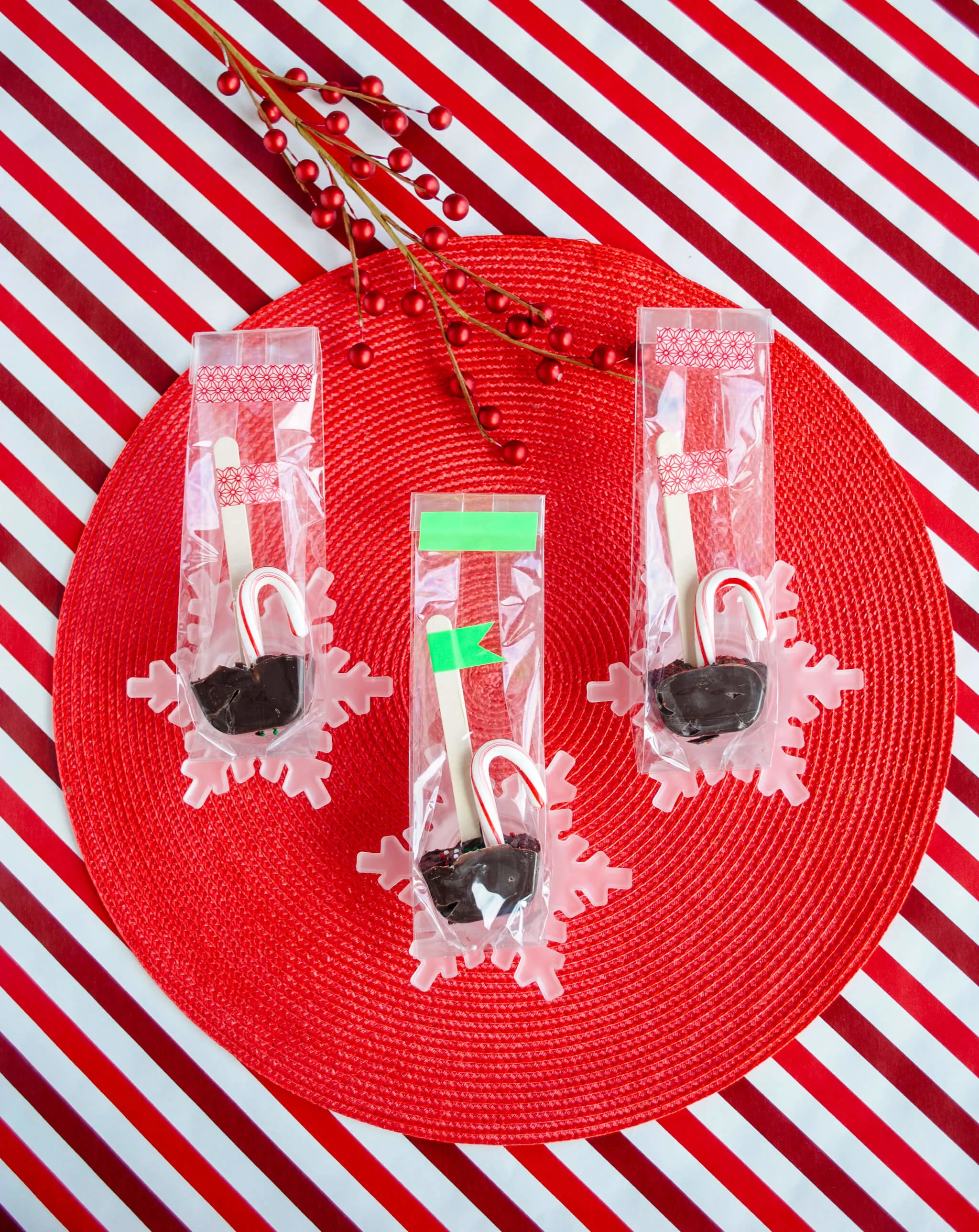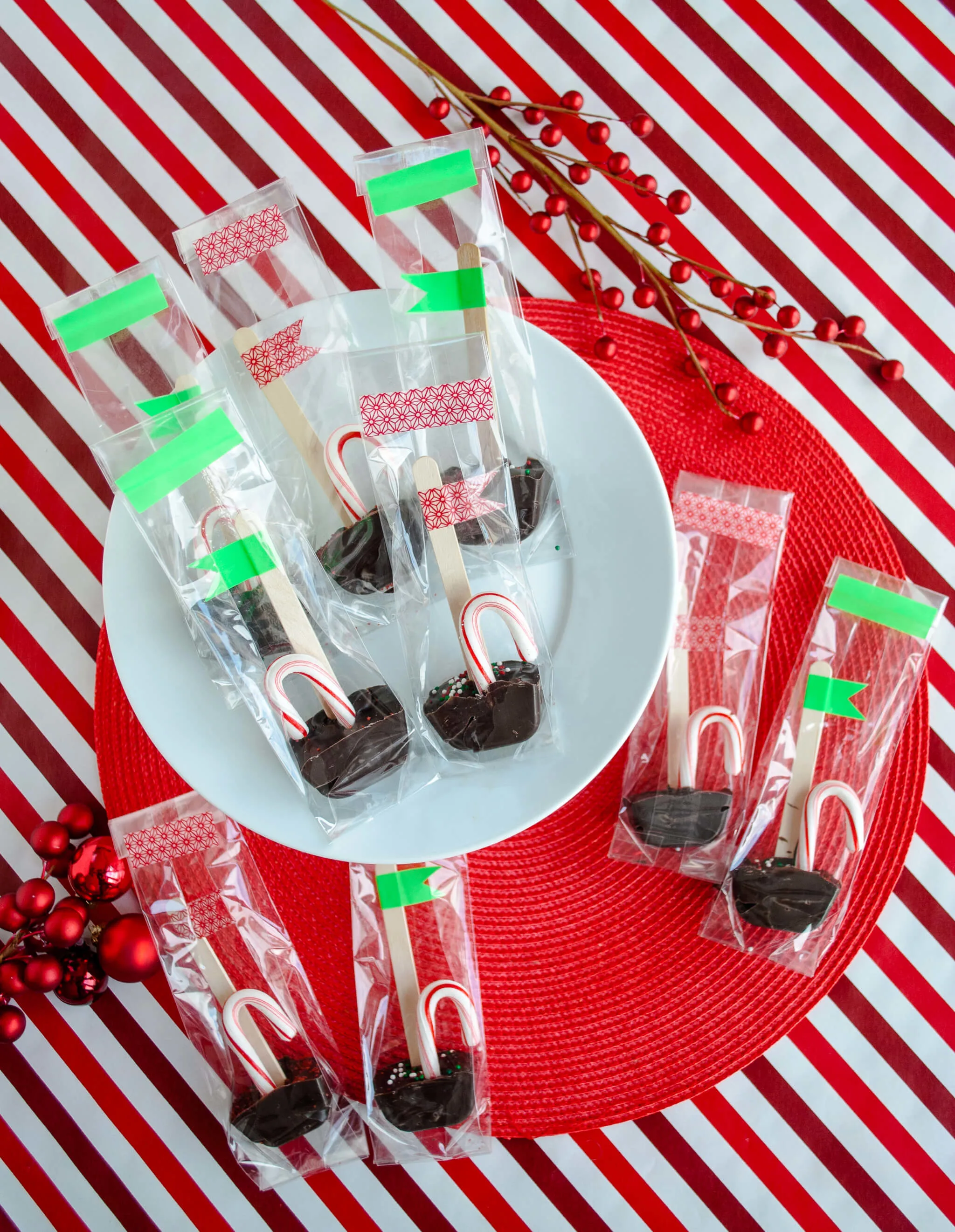 Supplies for making DIY chocolate stir sticks for hot cocoa and coffee mochas:
—
How to make hot chocolate stir sticks to make cocoa and mocha coffees
Step 1: Melt chocolate
Melt your chocolate in a double boiler on the stove. I think microwaves are totally creepy so we don't use them. Just put them in a pyrex container in a dish of water and gently heat and stir until melted.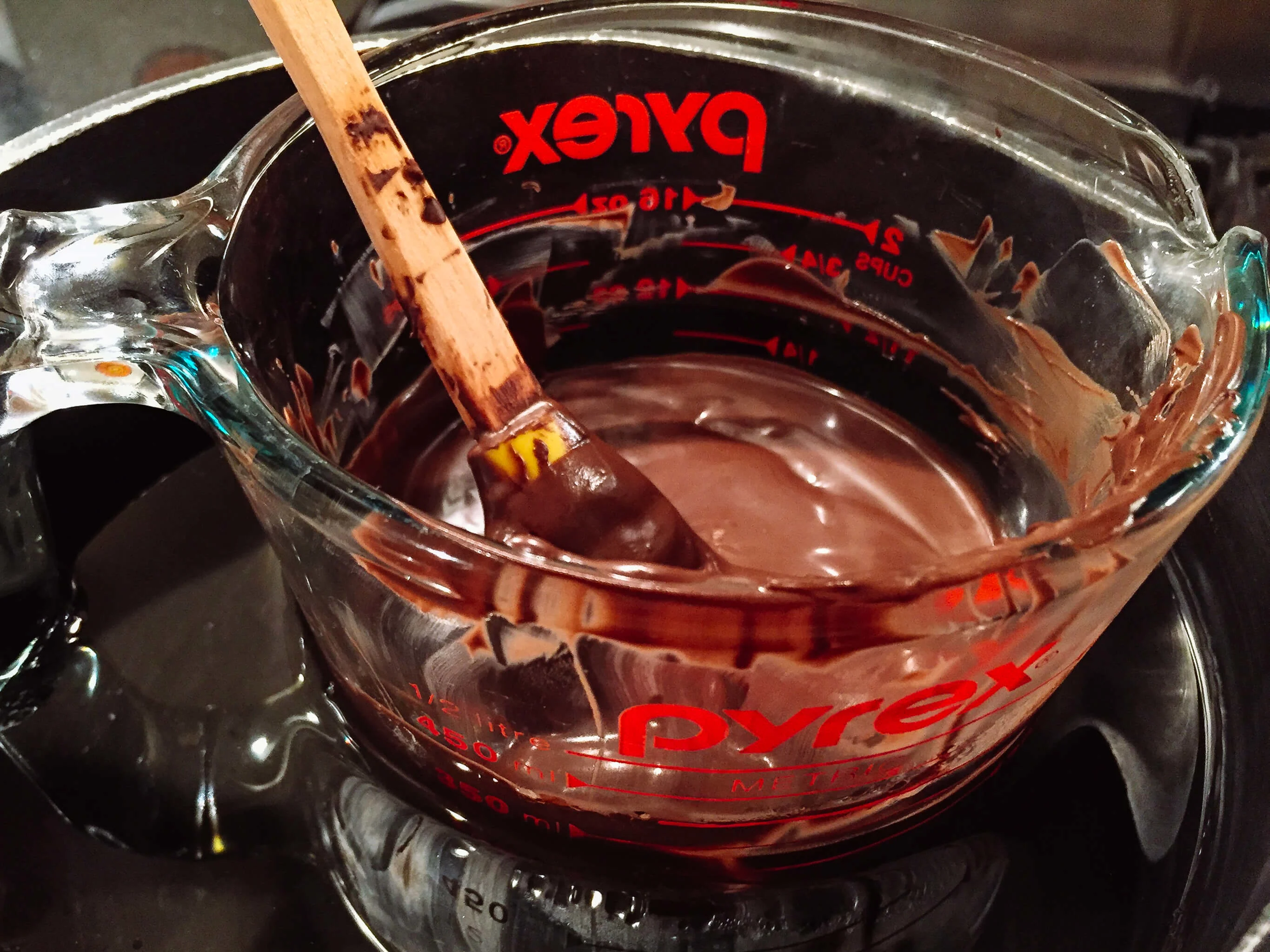 Step 2: Pour melted chocolate into ice cube trays
Pour into ice cube trays – Mommy did this step.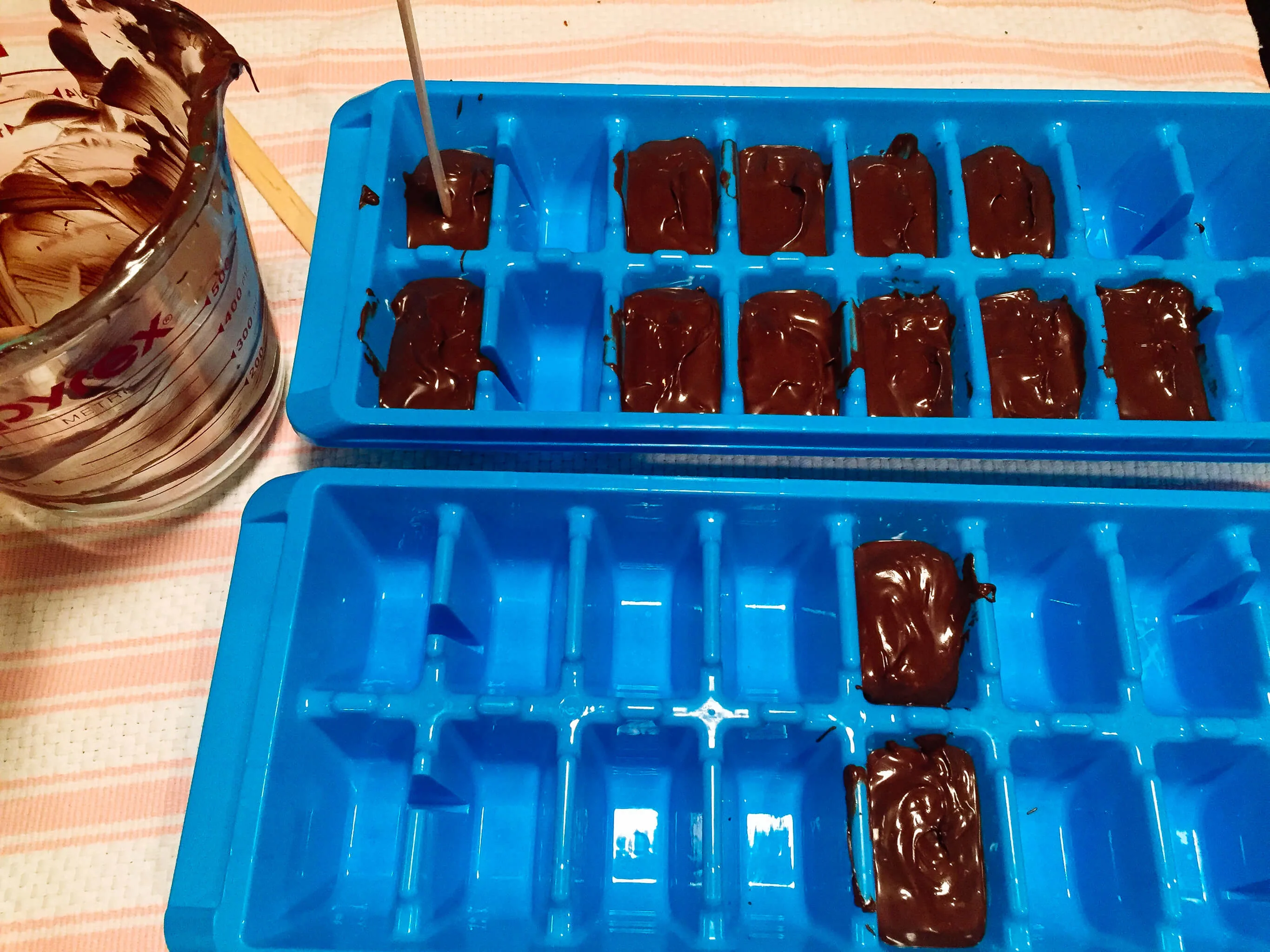 Step 3: Add Popsicle sticks into the chocolate
Let the DIY chocolate stir sticks start to harden a bit, then put in the Popsicle sticks.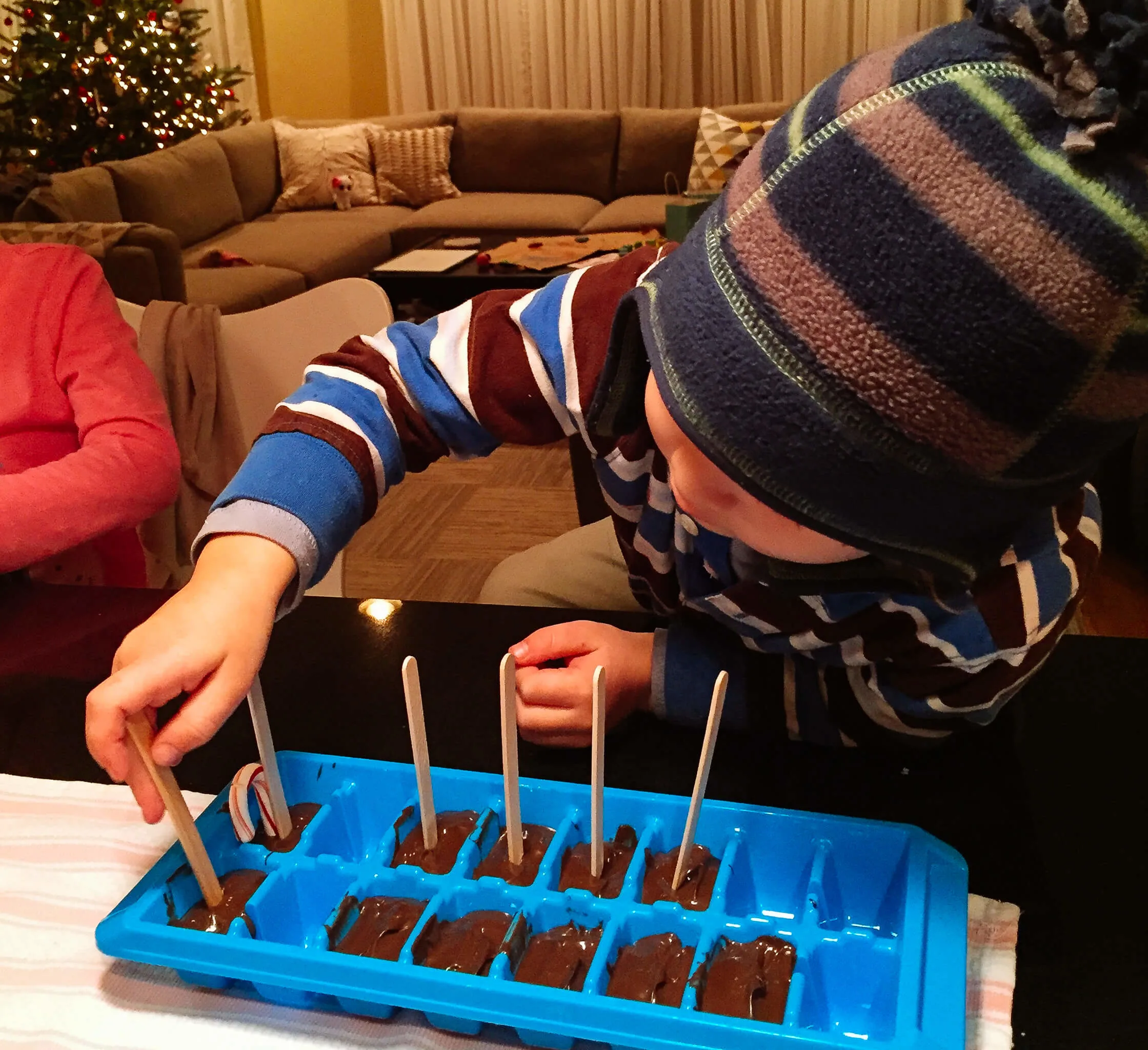 Step 4: Add mini candy canes and sprinkles to the chocolate
And add a mini candy cane and festive sprinkles, naturally! Be sure to do this quickly before the chocolate starts to harden.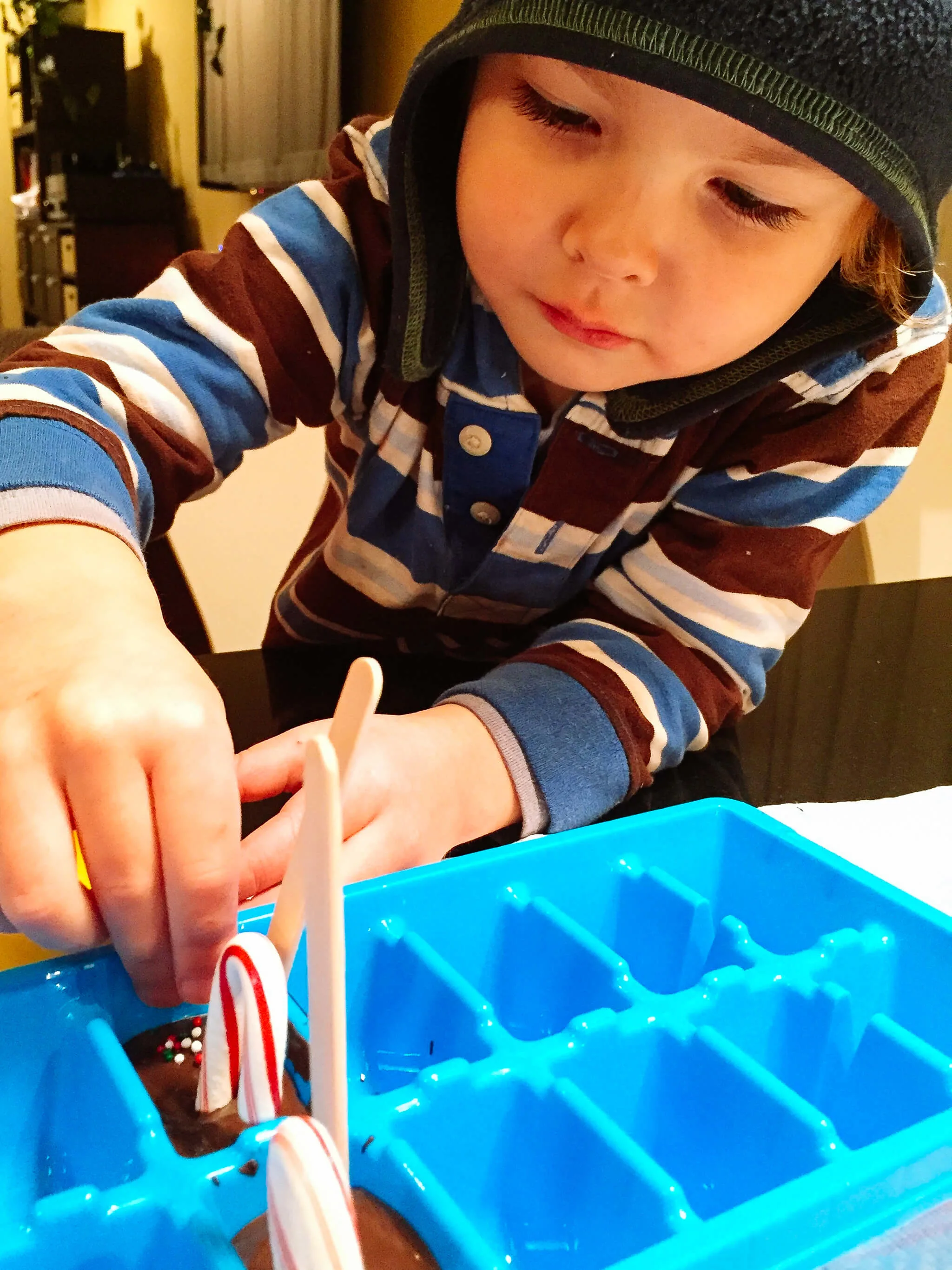 Step 5: Let chocolate stir sticks harden
Pop the DIY chocolate stir sticks into the fridge to harden.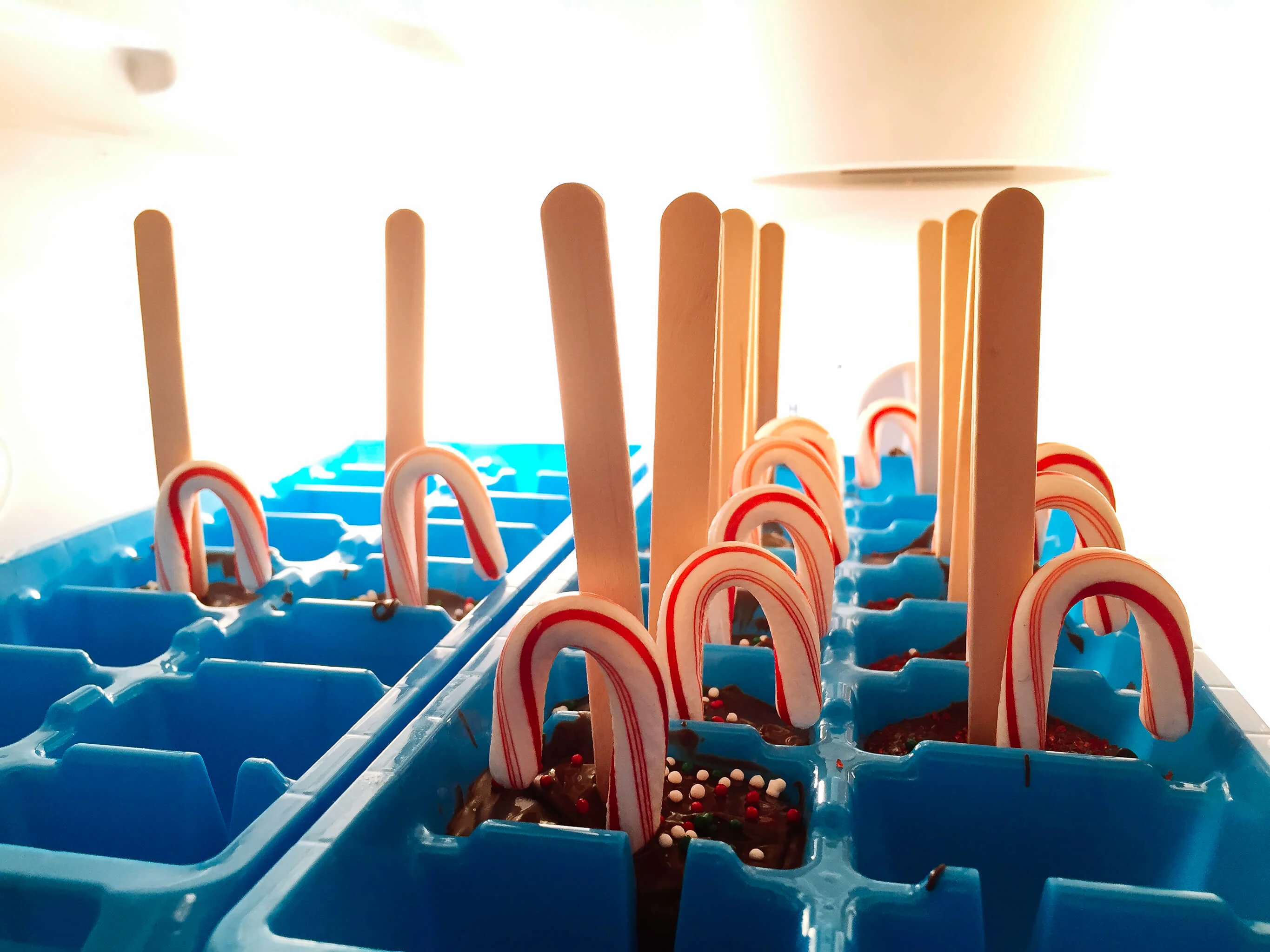 Step 6: Decorate and wrap chocolate stir sticks
Then wrap the top of the DIY chocolate stir sticks with a bit of red and green washi tape – we cut ours to look like little flags.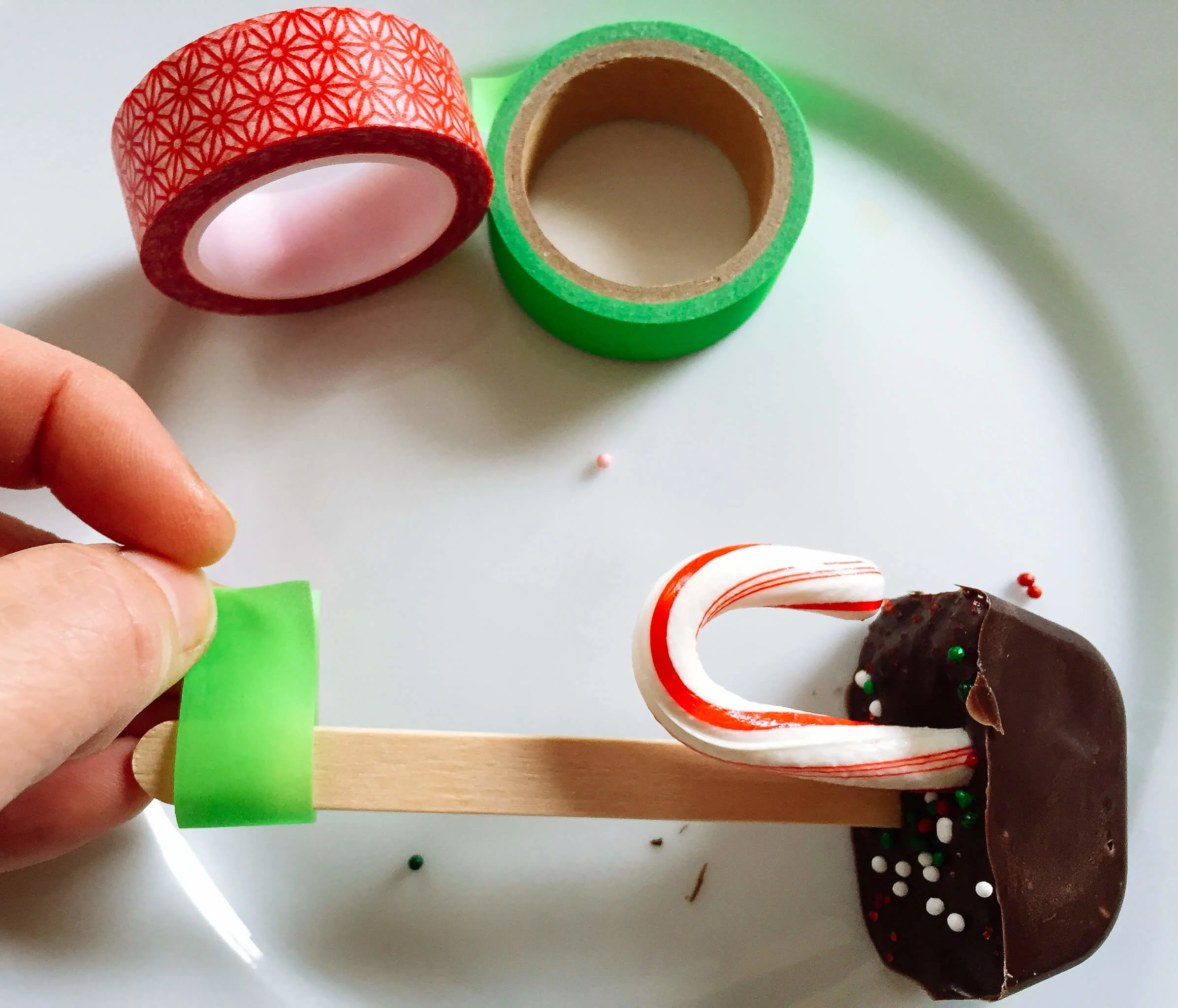 And pop into a cellophane bag.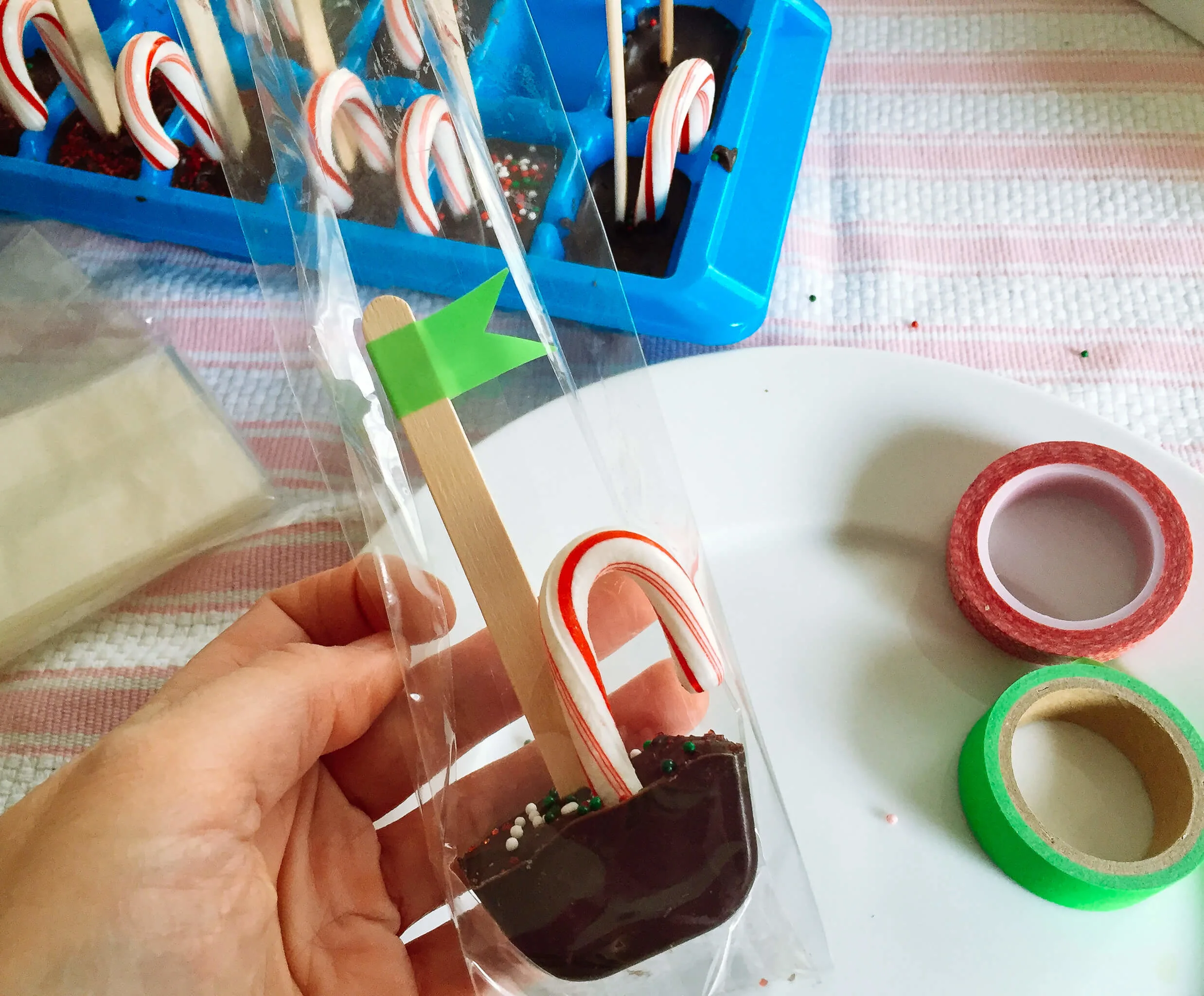 Close it up with another piece of washi tape to keep the handmade chocolate stir sticks fresh.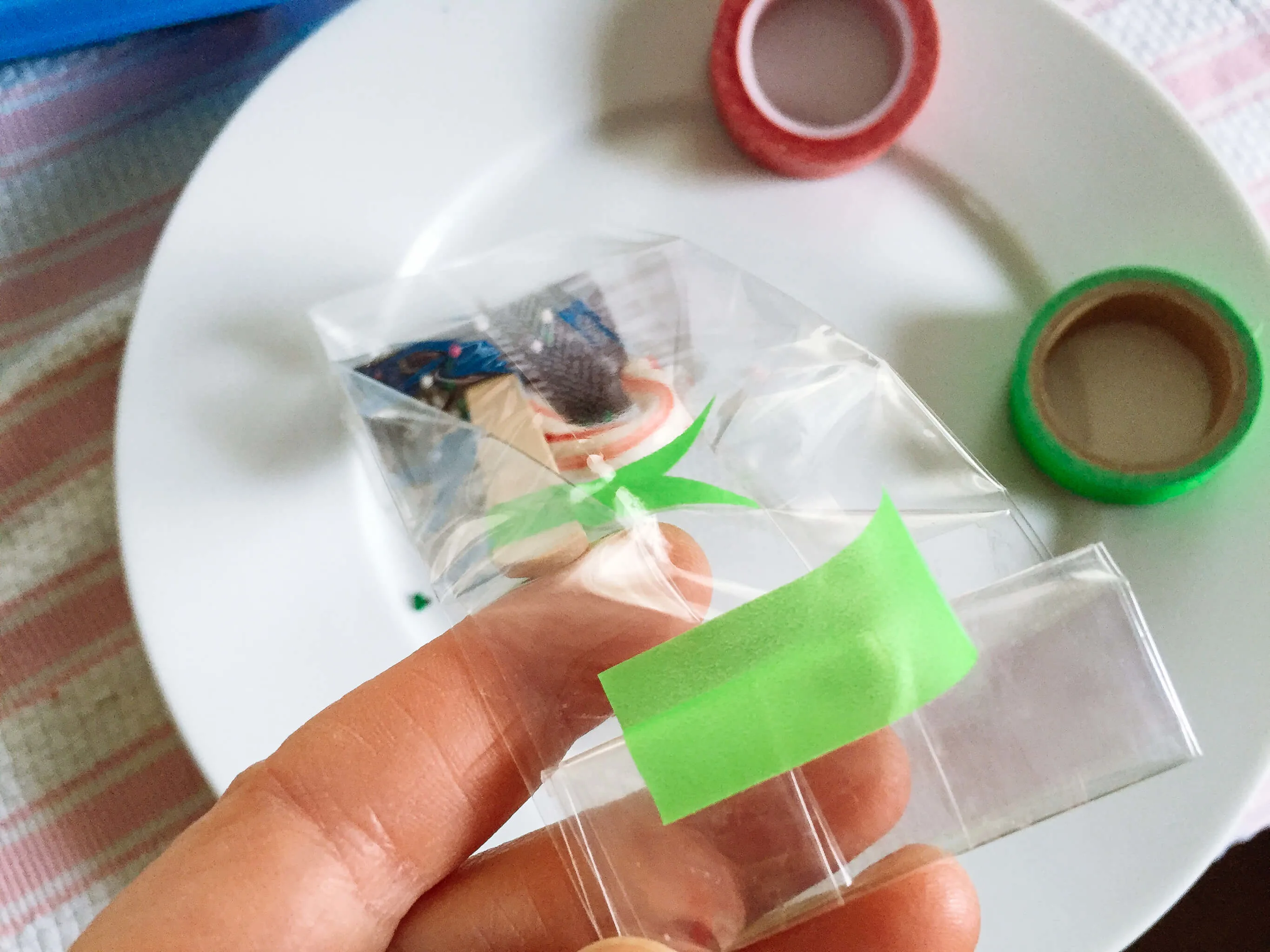 And repeat until you have enough for all of your teachers. We gave three chocolate stir sticks to each teacher.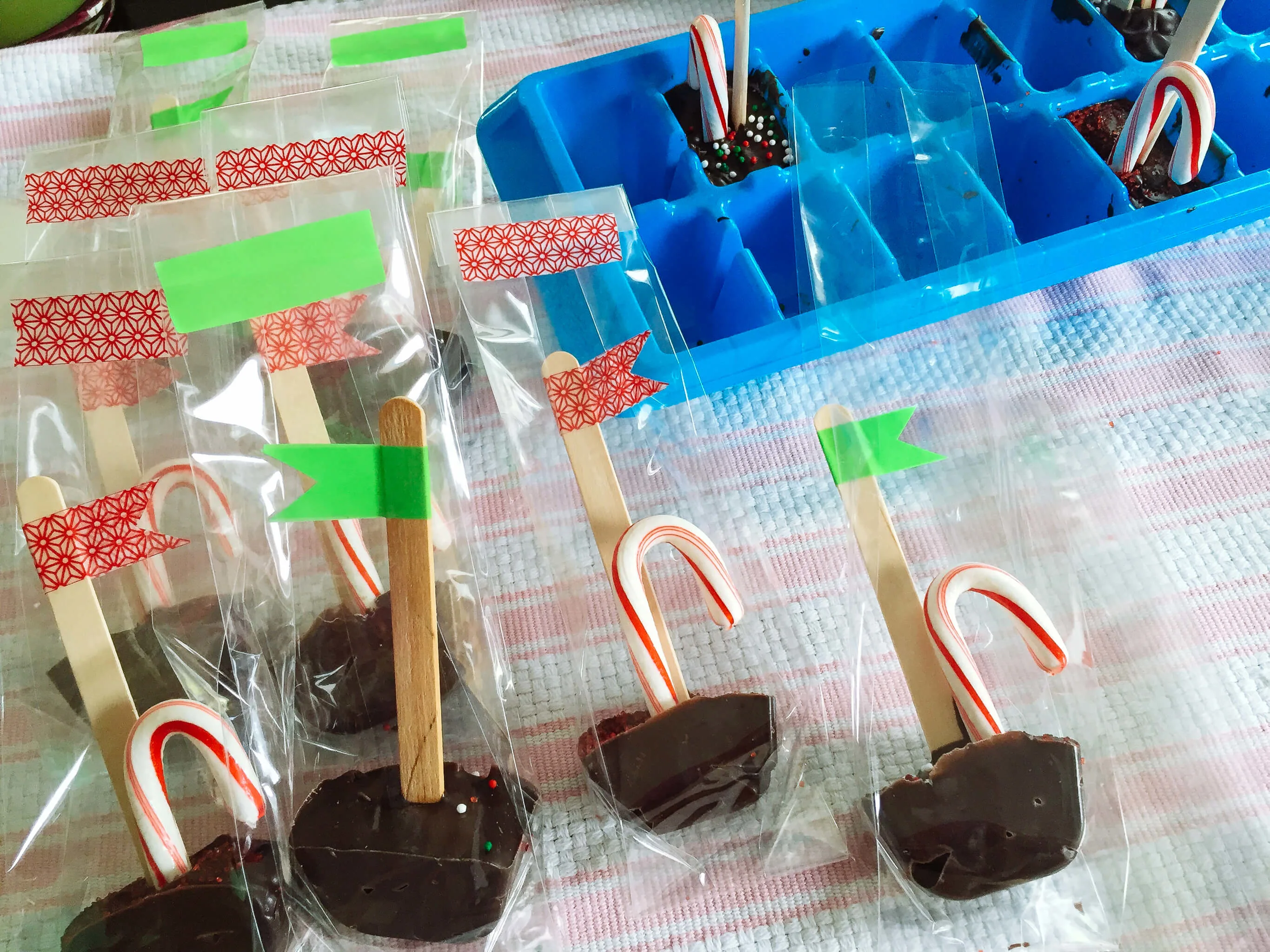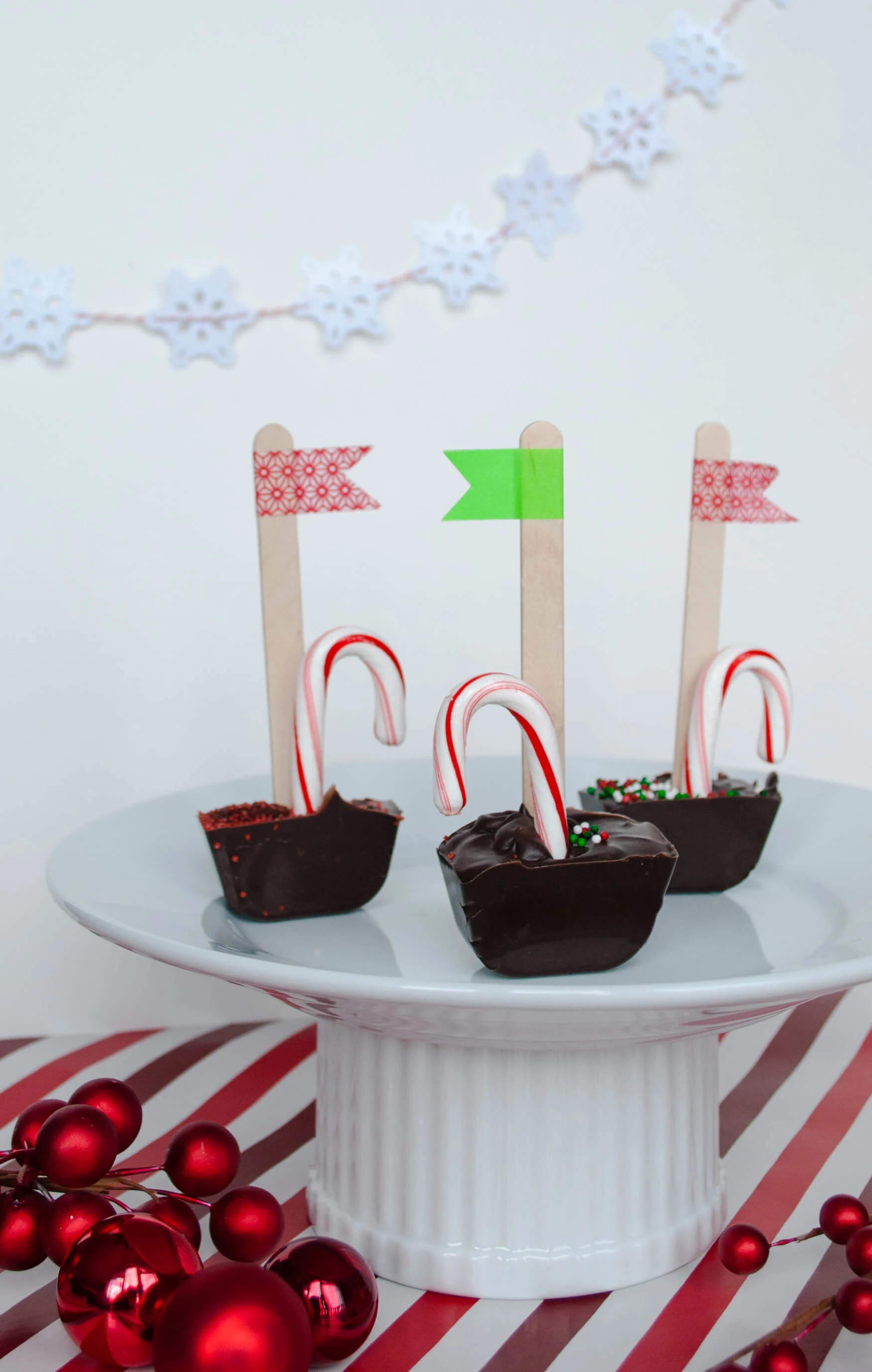 Be sure to pin my DIY chocolate and peppermint stir sticks:
—
Like it? Share it!
The nicest way to say you like it is to pin it on pinterest, post a comment, follow Merriment Design on Facebook, twitter, pinterest, Google+, instagram or sign up for monthly emails. Enjoy! 🙂