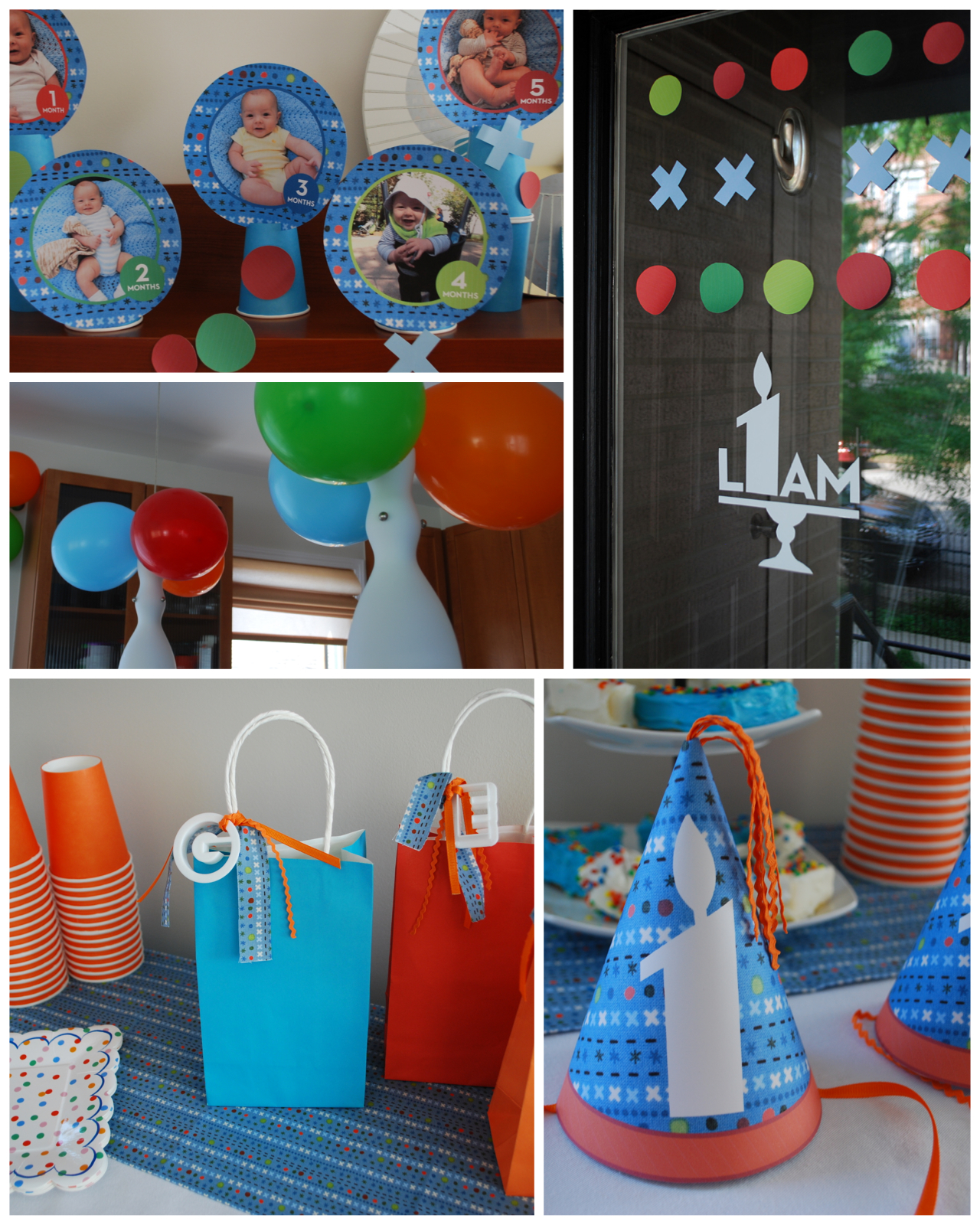 This DIY 1st birthday party theme shows how a little swatch of fabric can inspire a super cute and unique birthday theme. Liam's "Hugs and Kisses XOXO" 1st birthday theme all started with this swatch of fabric that I saw, loved, and pinned. Fabric has inspired my most important events in the past, like our wedding that was featured in The Knot Magazine, and I thought this XOXO fabric was party perfect.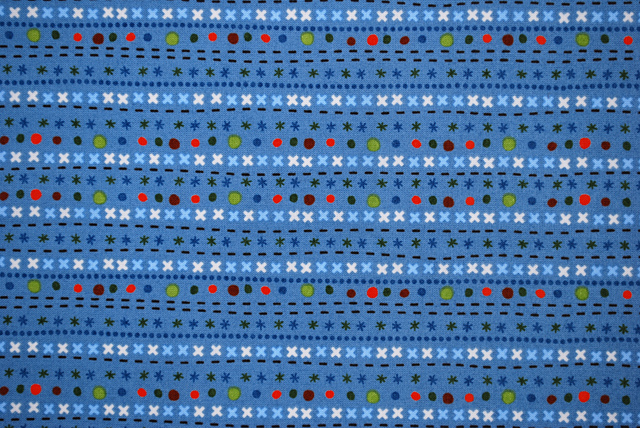 Around the same time, Handmade Charlotte sent me a preview set of her birthday stencils, so I put the two together and made Liam's DIY 1st birthday bib tutorial: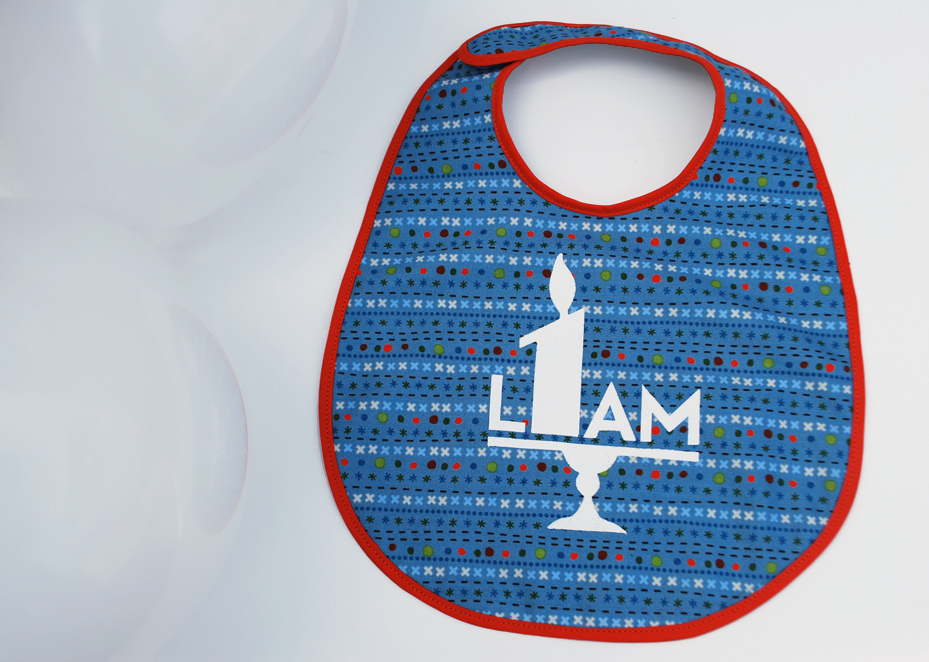 Then I went hog wild and used this fabric everywhere for his party, like the printable birthday banner…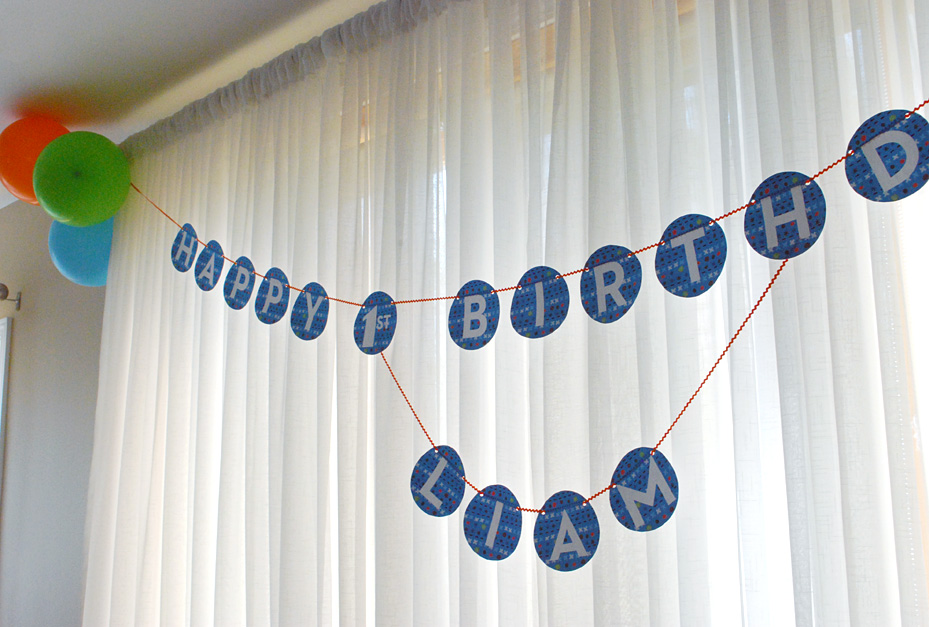 Printable 1st birthday party hats for kids and stuffed animal friends…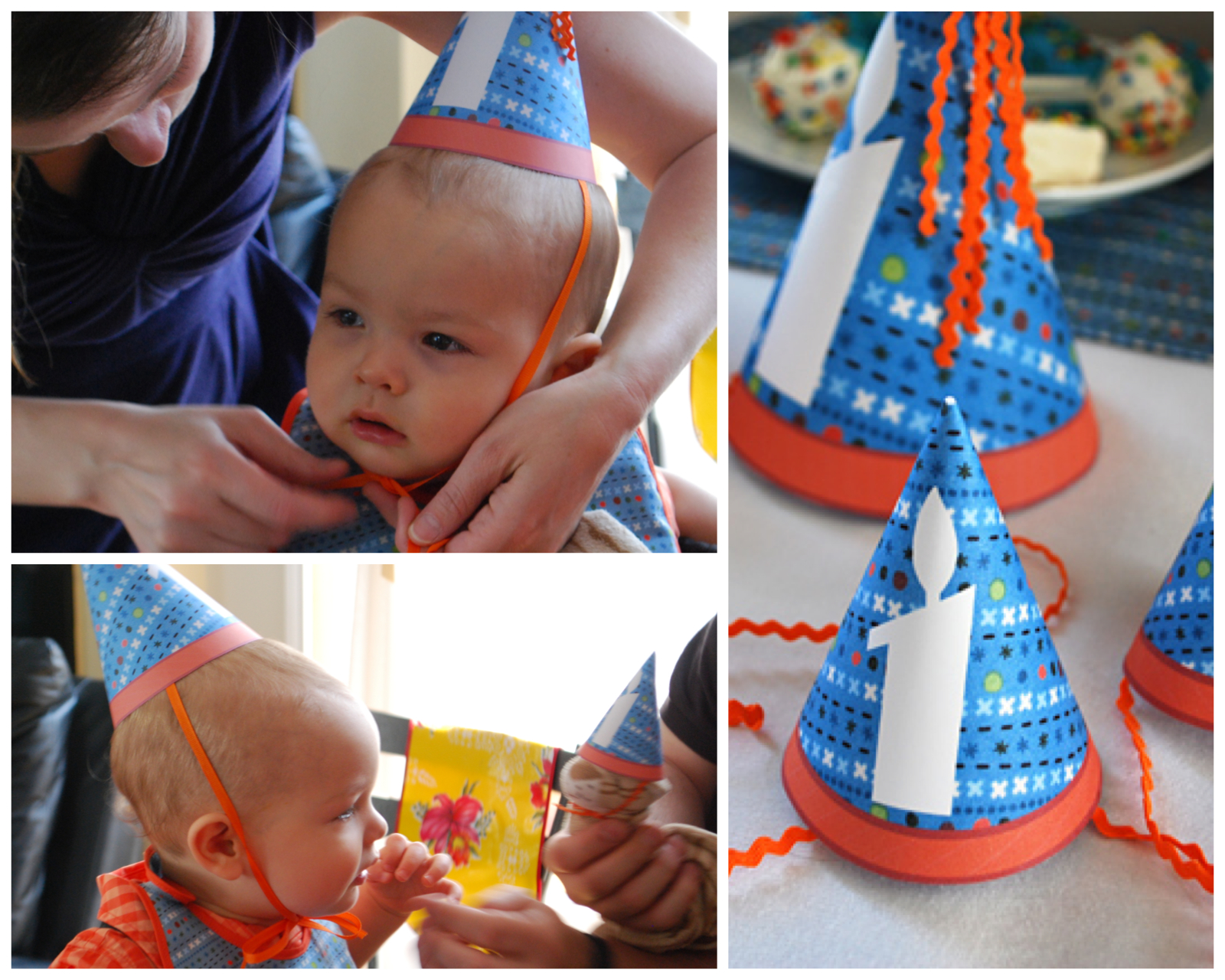 Homemade DIY goodie bags and table runner…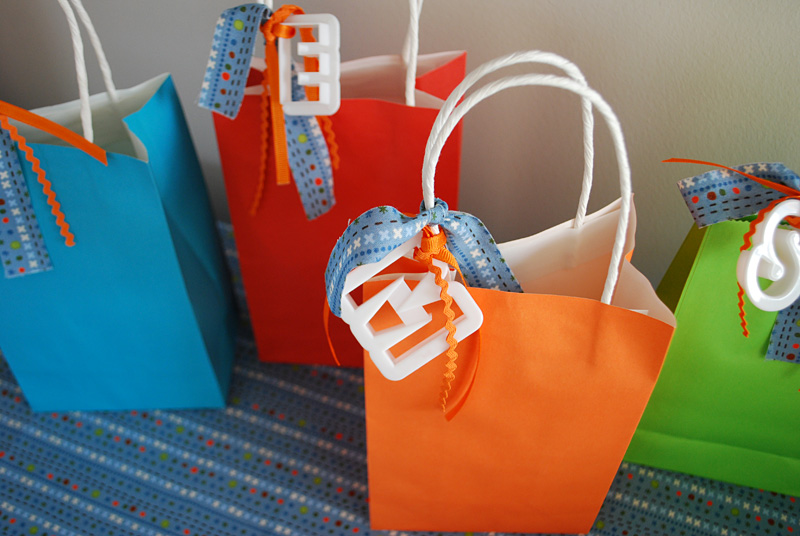 I called it Liam's "Hugs and Kisses XOXO" 1st Birthday Theme because I LOVE my smiley, huggable little boy.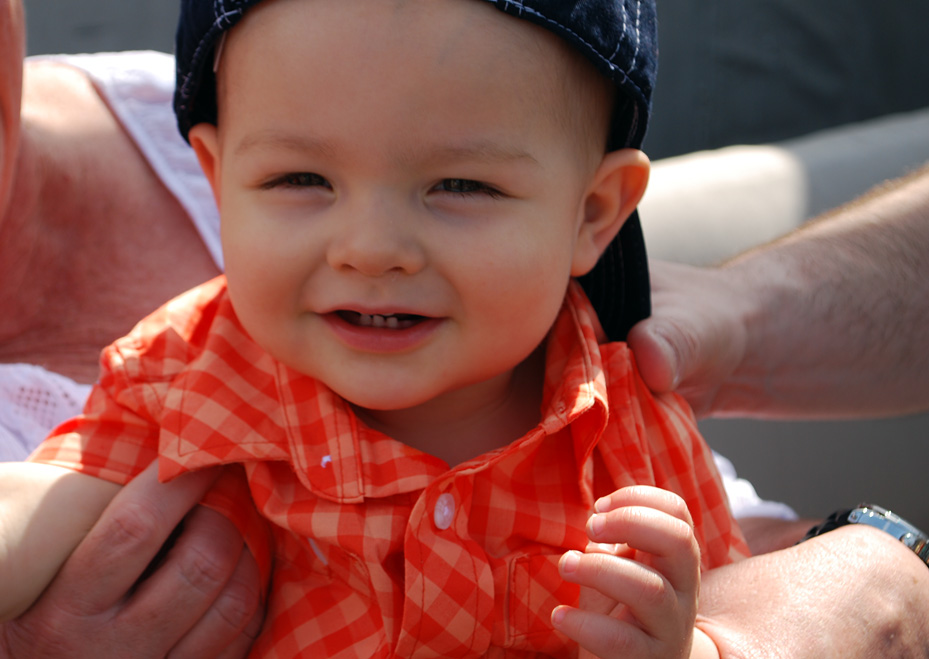 I also baked (yikes!) which is not my strong suit but the L-shaped mini cakes tasted good!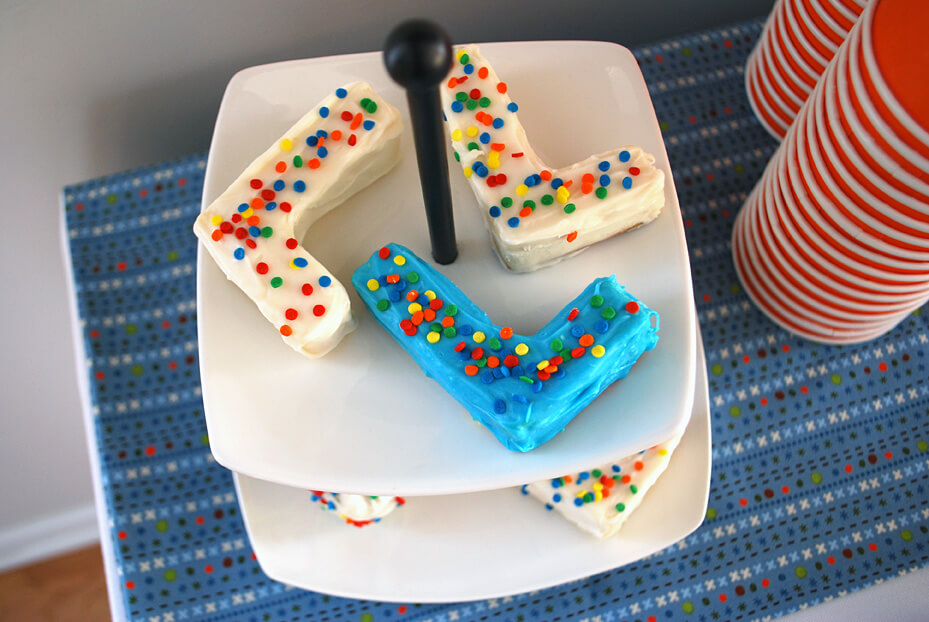 And I made a 1-shaped birthday smash cake for Liam – no cake pan needed.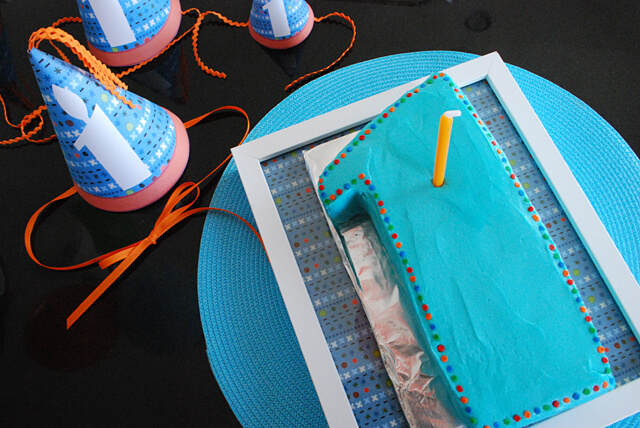 And here are the free tutorials to make everything in the "Hugs and Kisses XOXO" 1st birthday theme yourself:
It is hard to believe it has just been a year since I met this little guy.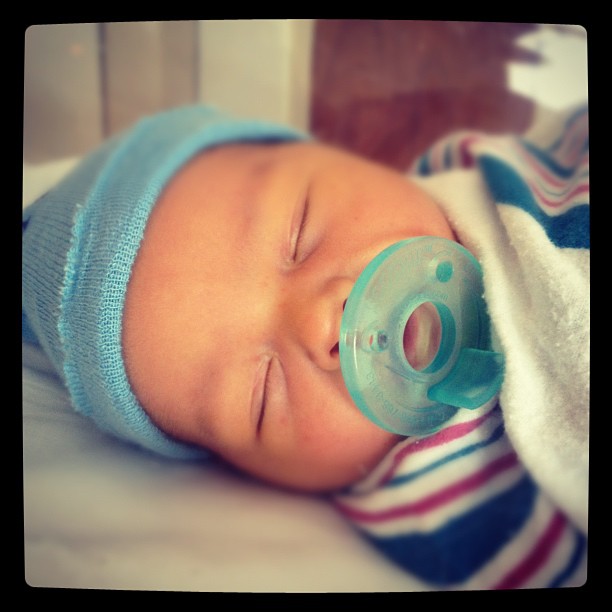 The months have flown! Happy 1st birthday, my darling boy!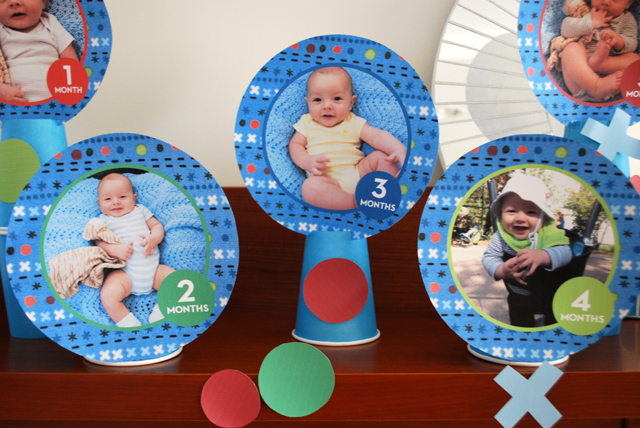 ====
Do you like it?
Be a peach and Tweet about it, Pin it, share it on Facebook and/or comment below. And I love seeing your own finished project photos so do share!
Copyright stuff: You're more than welcome to use this free project and tutorial for personal use. Contact me for commercial use and etsy sales.