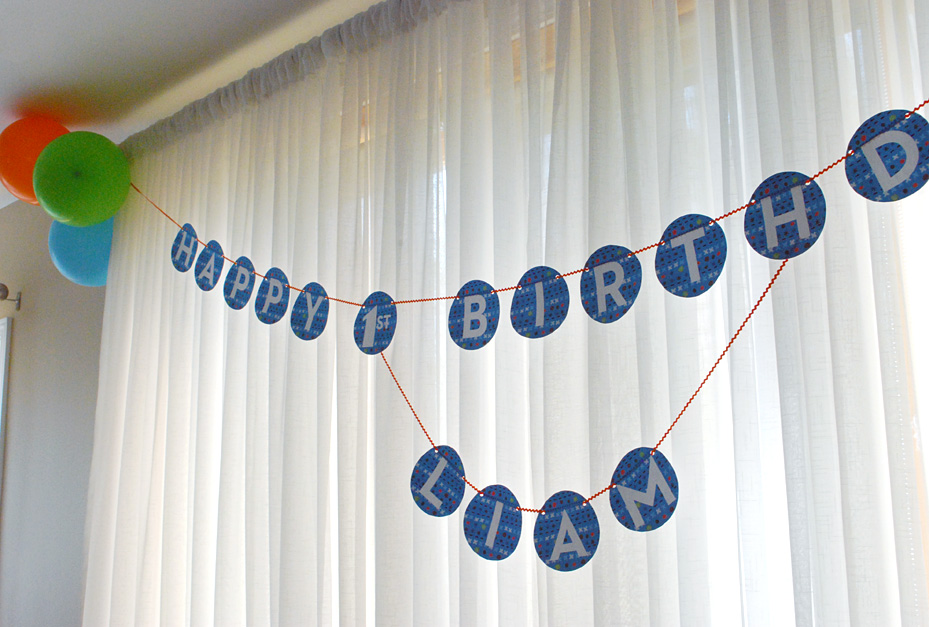 This free printable DIY happy birthday banner sports circles polka dots in blue, orange, red and green. Just print the free printable template, cut out the circles, string and hang.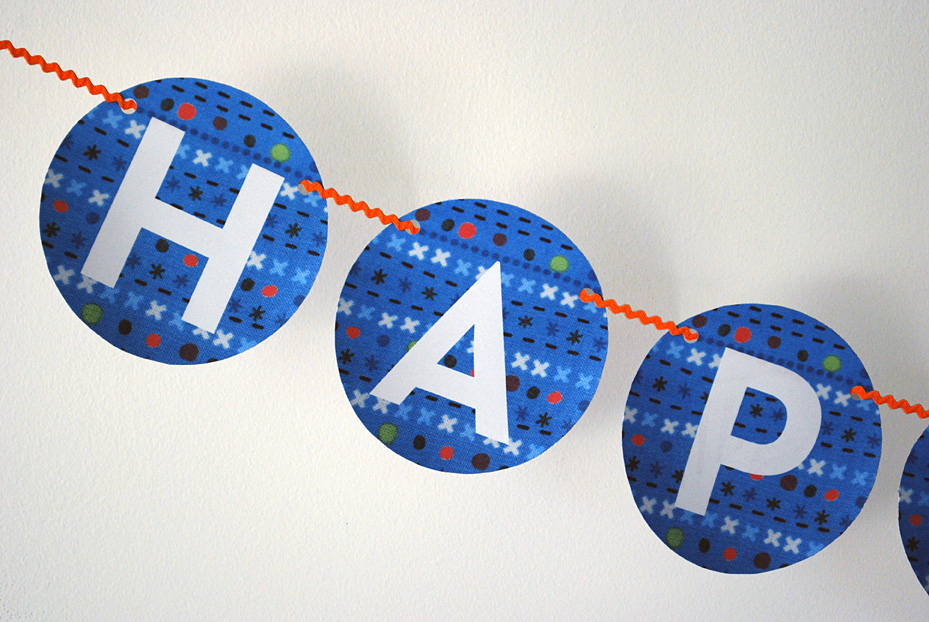 The birthday banner sports blue circles with polka dots and X's that I liked to call Liam's XOXO Hugs and Kisses 1st birthday theme. This blue fabric set the tone for the whole party — this free printable happy birthday banner PDF in blue, the party hats, #1 birthday cake, front door decoration, the works. You can see my boys 1st birthday party theme in blue here.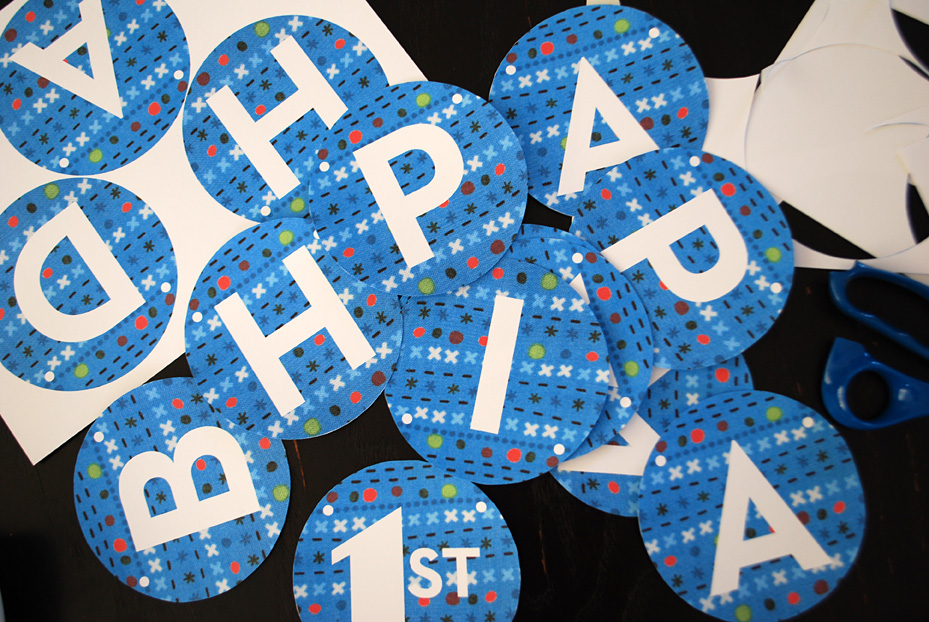 The font in this birthday banner is from the super cute Handmade Charlotte's stencil set. Nice, isn't it? And it matches Liam's DIY 1st birthday bib that I loved making for him.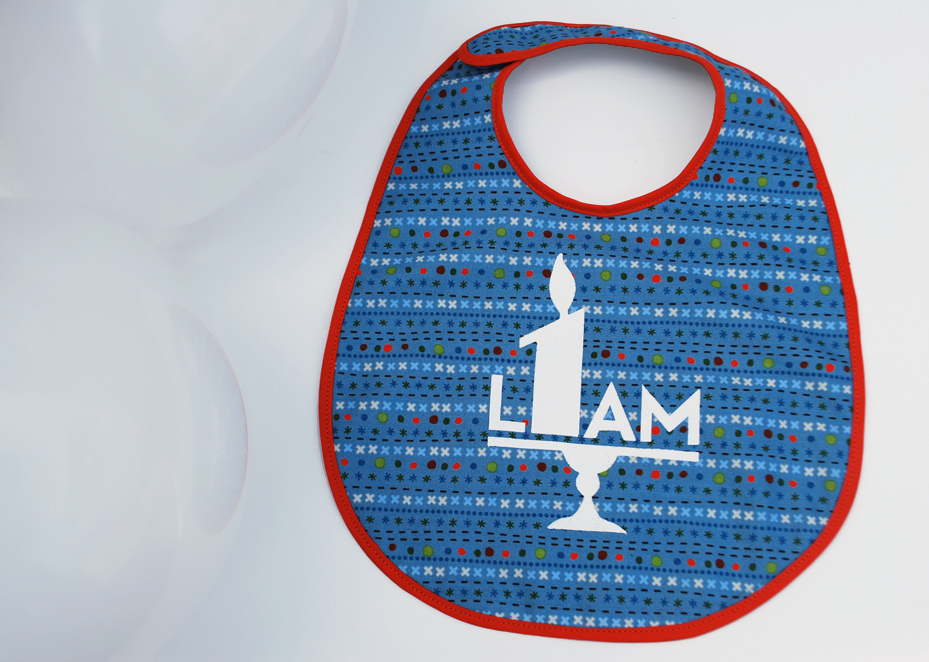 I'm giving away the happy birthday banner printable PDF template in blue for free, and if your birthday boy's name is Liam (and there's a good chance that it is), well, then it's your lucky day because that's free too.
I can add your choice of personalized name and age for $3; you'll get a printable PDF custom name and age to go along with the free banner, just see my Etsy happy birthday banner listing to purchase.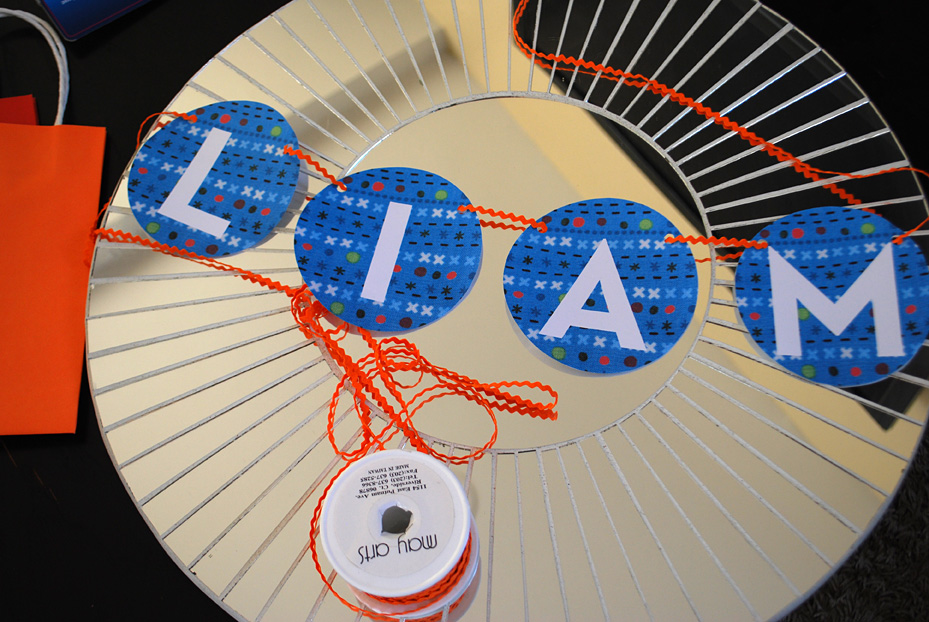 Here are more free party printables and party ideas for my XOXO Hugs & Kisses 1st birthday party theme for boys in blue: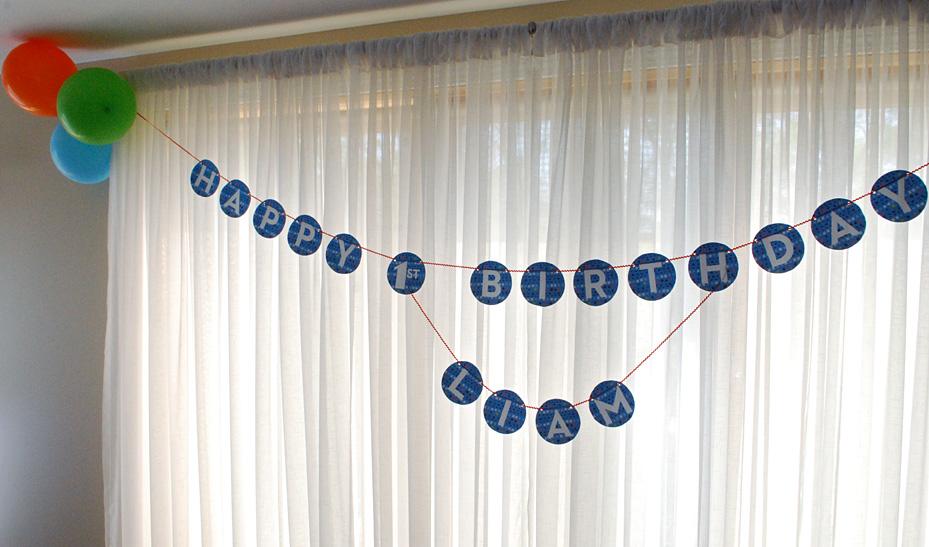 Keep reading for the free printable template, step-by-step tutorial, and supply list for making my free printable happy birthday banner in blue.
This post contain affiliate links which means that products I recommend may give me a nominal commission at no extra cost to you. Thanks – your clicks help me make more free DIYs!
++++++
Supplies for making a free printable happy birthday banner in blue:
—
How to make a happy birthday banner in blue:
Step 1: Print my free happy birthday printable PDF in blue
Print out my free happy birthday printable template on white card stock. Want to add a personalized name and age? Check out my happy birthday personalized name and age listing on Etsy for more details.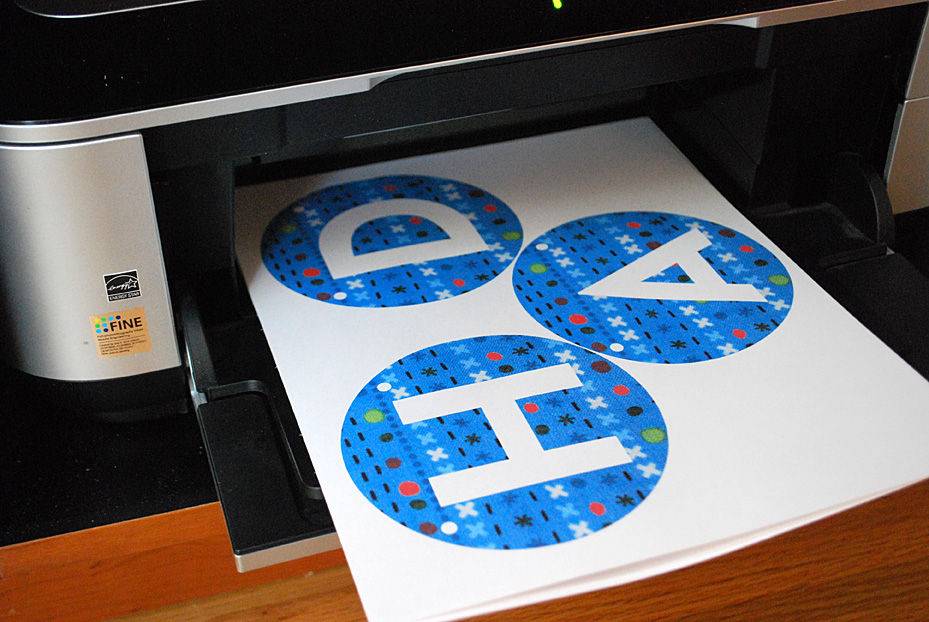 Step 2: Cut out happy birthday banner circles
Cut out the circles using good paper scissors. I recommend these paper scissors because they're comfortable and have stayed sharp for years.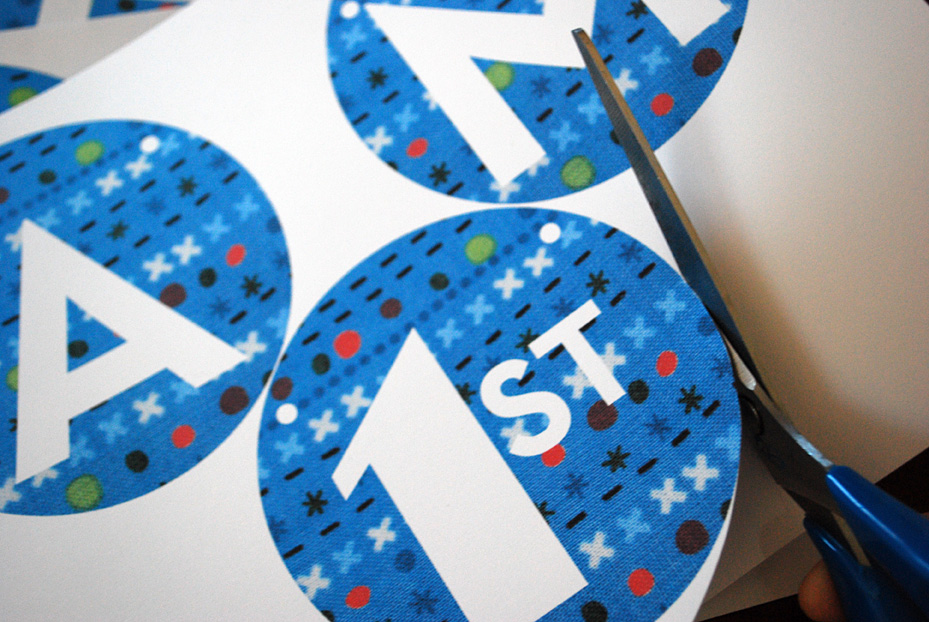 Organize your pile of letters for your 1st birthday happy birthday banner. Don't the circle printable letters look cute together? XOXO!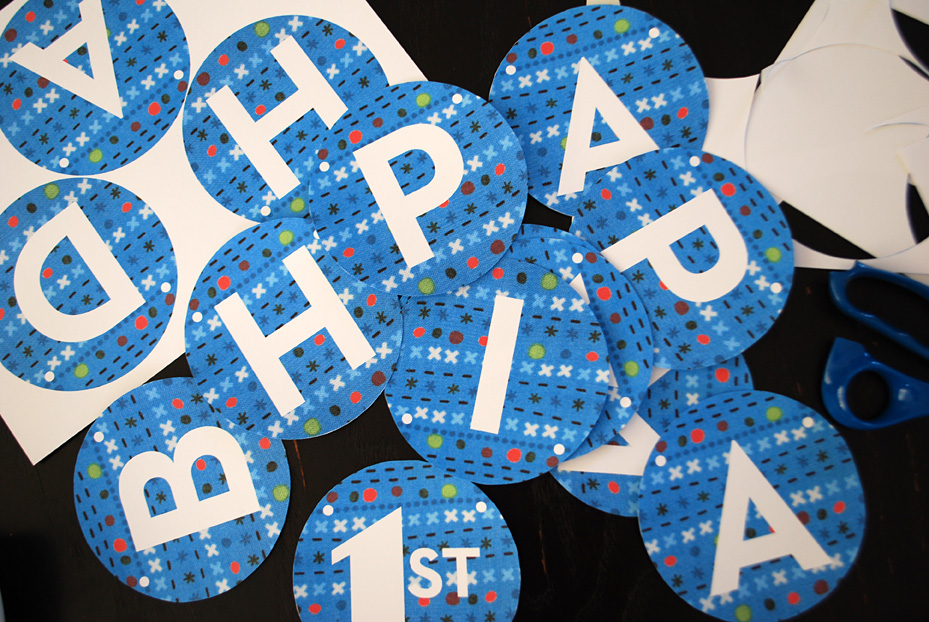 Step 3: Punch holes in the birthday banner
Punch out the tiny white circles in the 1st birthday banner printable using a hole punch. Below you'll see that I used a traditional hole punch because I hung the banner using ric rac. However, if you're hanging your happy birthday banner with embroidery thread or a thin string then I recommend instead using a 1/4″ hole punch instead to make it look more professional and the letters won't shift as much when hung.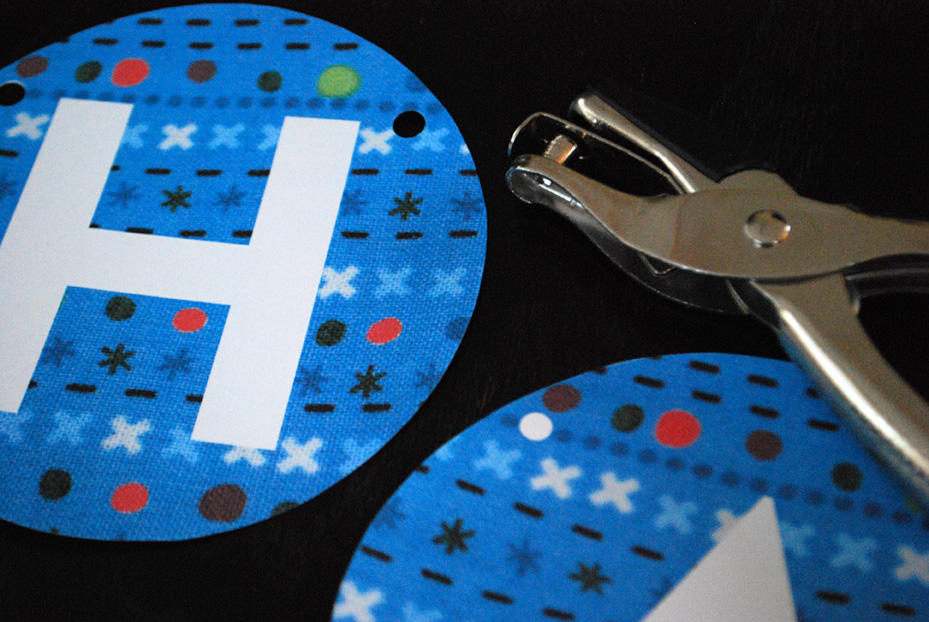 Step 4: String banner letters on ric rac and hang.
String ric rac through the holes of the 1st birthday banner in blue.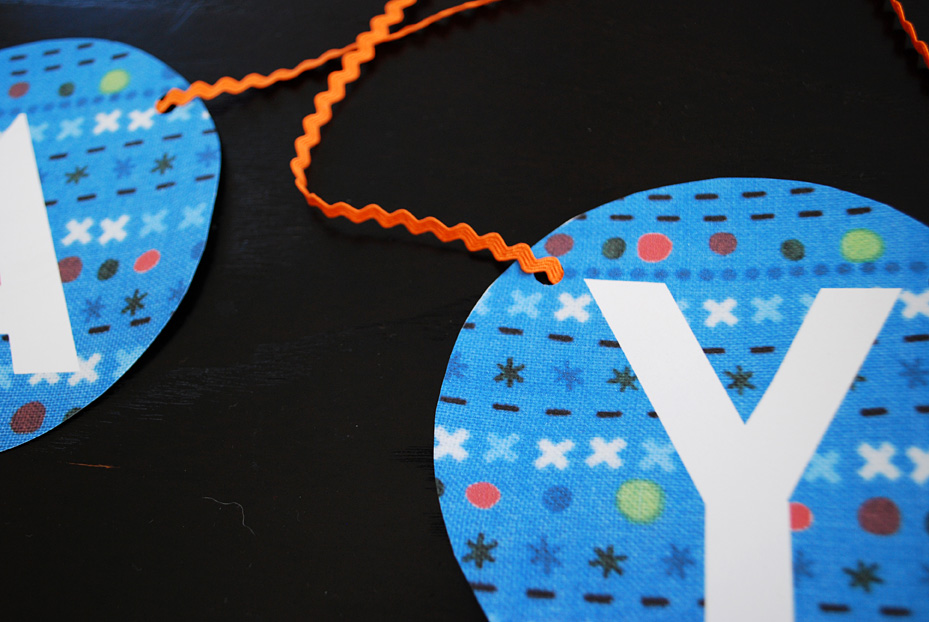 Hang up the 1st birthday banner.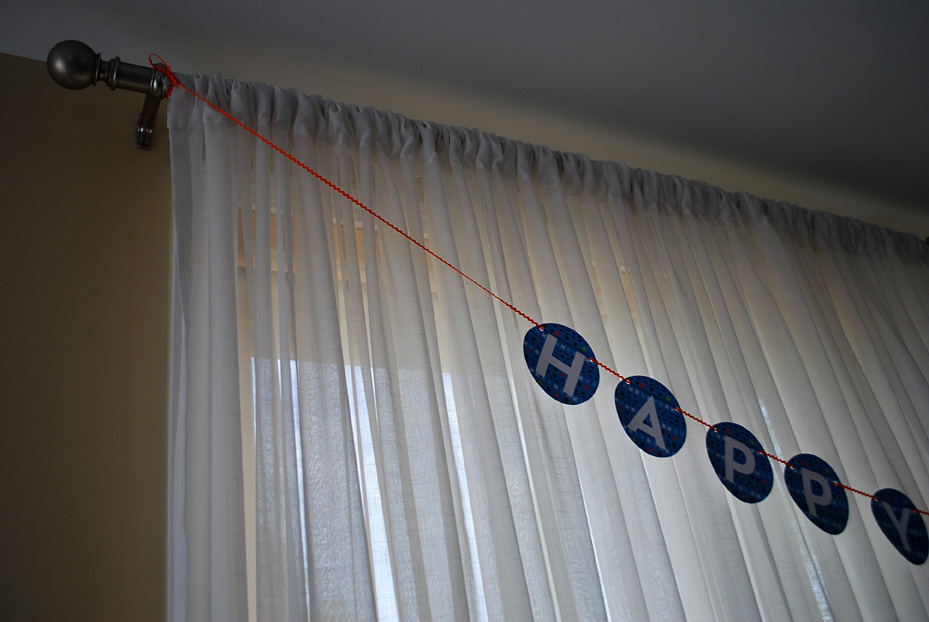 Add some balloons to your party decor and celebrate!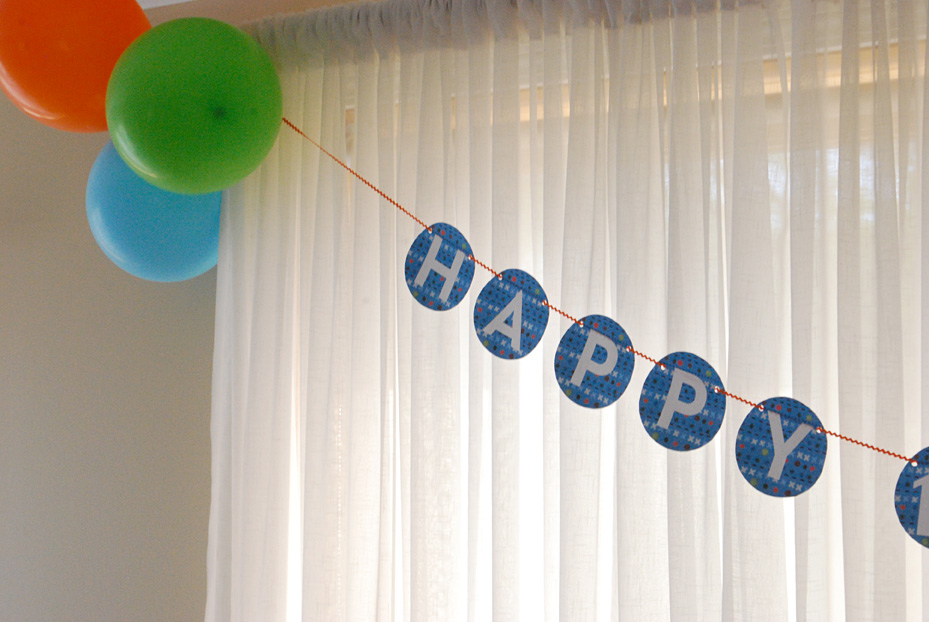 —
Like it? Share it!
The nicest way to say you like it is to pin it on Pinterest, post a comment, follow Merriment Design on Facebook, Pinterest, Instagram or sign up for monthly emails. Enjoy!
Copyright stuff: You're more than welcome to use this free project and tutorial for personal use. Contact me for commercial use and Etsy sales.