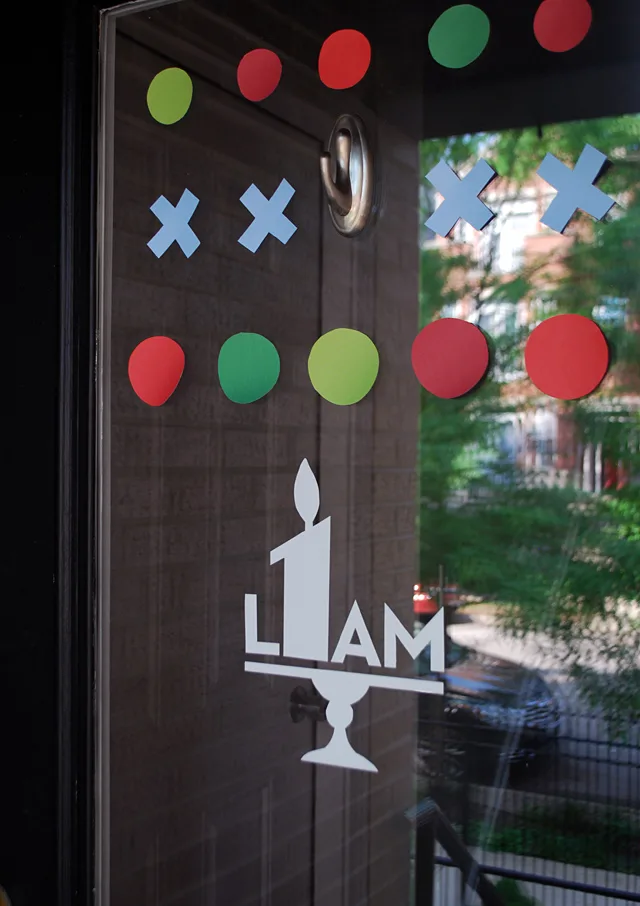 I decorated our glass front door using white contact paper for Liam's 1st birthday party and loved it so much that I left it up for a week (OK so it was two weeks).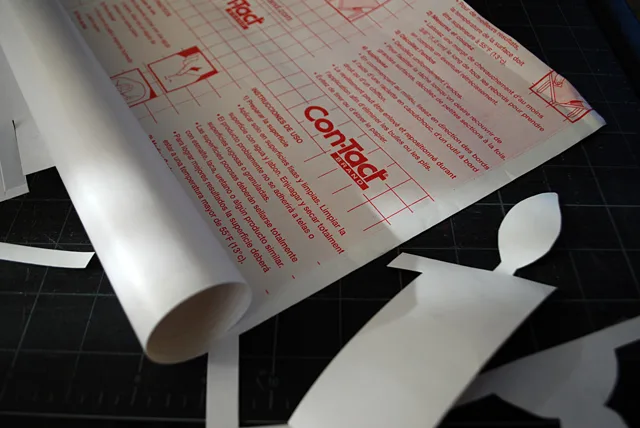 It's white contact paper, so it's totally removable with no residue. Just grab a roll at the hardware store or wherever, cut out the pieces, peel, and stick.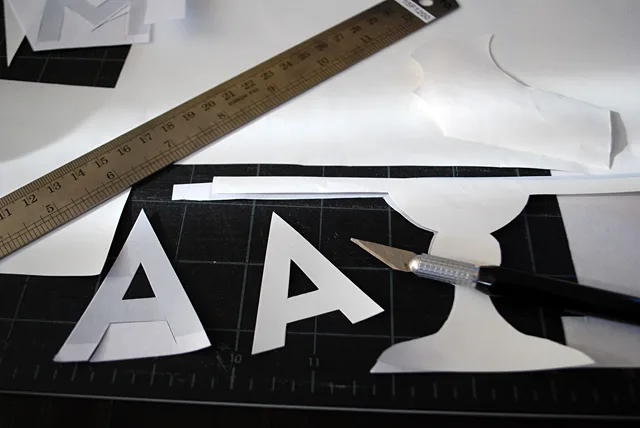 I re-used artwork that I had designed for Liam's DIY 1st birthday bib using Handmade Charlotte stencils, but you can easily make your own name. I added some construction paper dots to match Liam's XOXO Hugs and Kisses birthday party theme.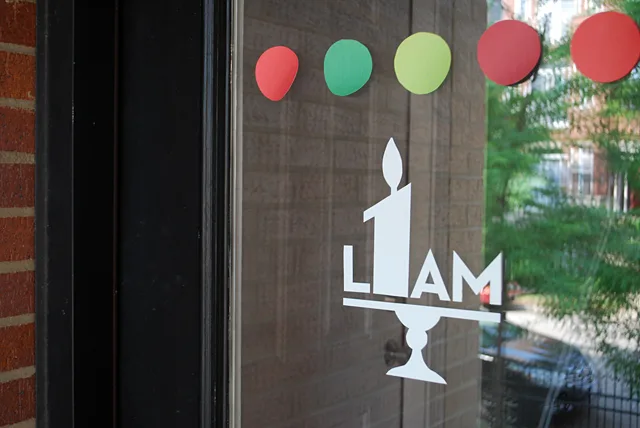 And if your kid's name is Liam, and these days there's a good chance that it is, let me know and I'll give you this 1st birthday artwork for free.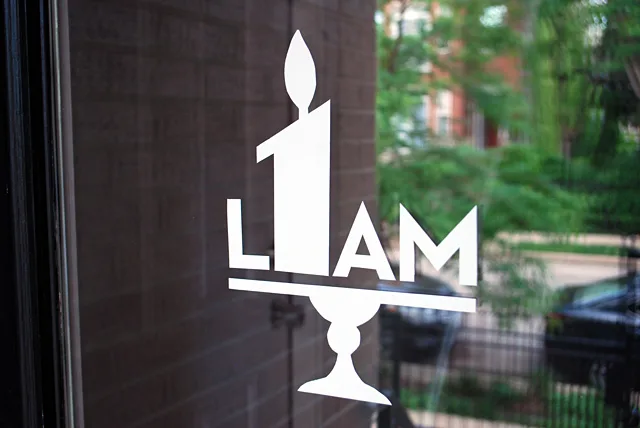 This post contain affiliate links which means that products I recommend may give me a nominal commission at no extra cost to you. Thanks – your clicks help me make more free DIYs!
++++++
Supplies for making 1st birthday party front door decorations from contact paper:
How to make 1st birthday party front door decorations from contact paper:
Put your self-healing mat on your table. Unroll the contact paper onto it. Put your paper pattern or stencils on top and start to cut. I cut through the paper printout and through the contact paper at the same time.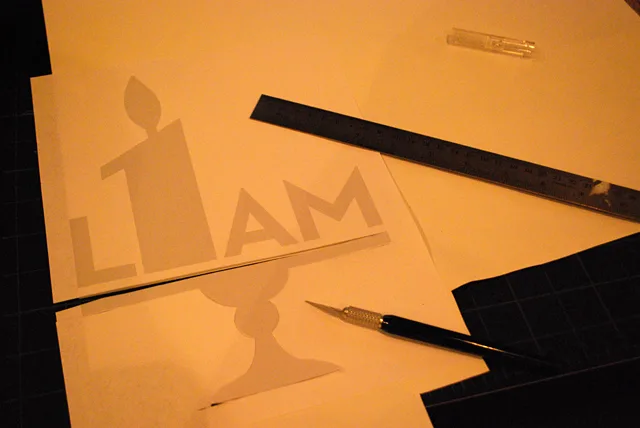 Use a ruler and an X-Acto knife to get the edges really straight.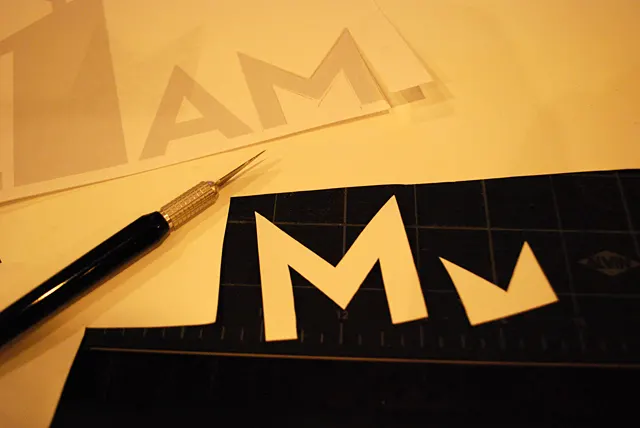 When it's all cut out, line it up like it will be on your glass door.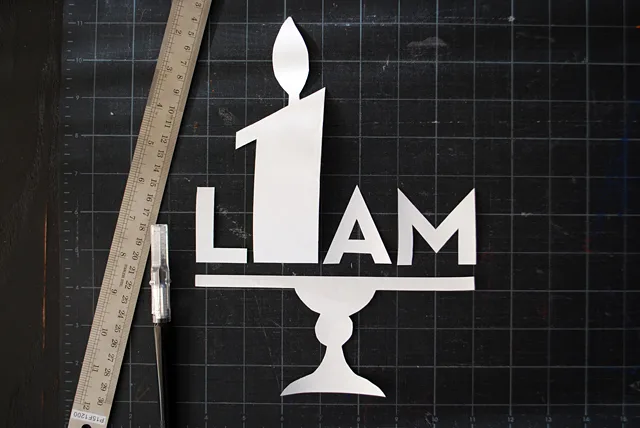 Peel and stick onto your glass door. I did this at nighttime so the pictures here are a little dimmed. I put on the plate first, then the outside letters and worked my way in.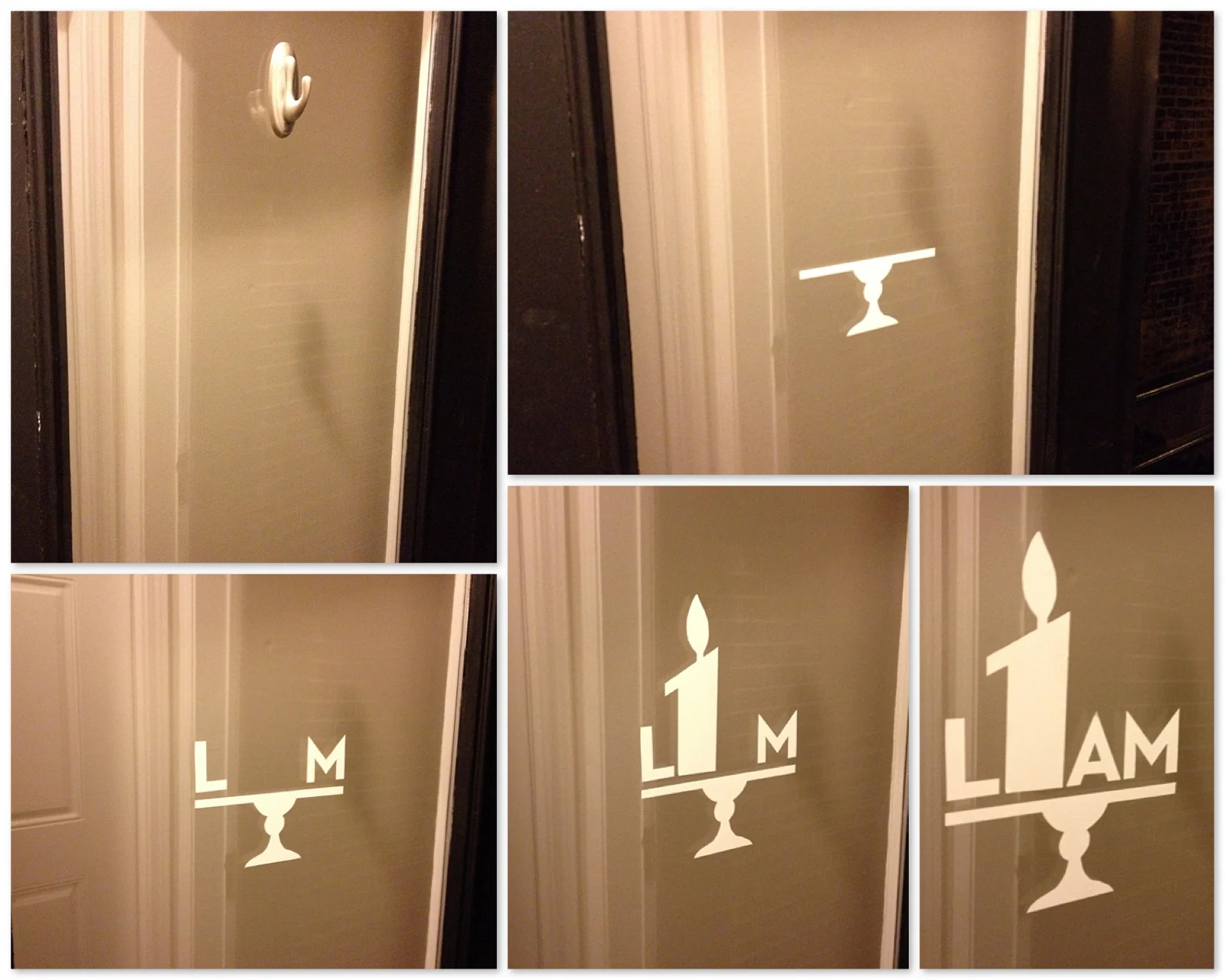 To remove, just peel off. There should be no stickiness, and you can use a bit of glass cleaner to really cover your tracks.
—
Like it? Share it!
The nicest way to say you like it is to pin it on pinterest, post a comment, follow Merriment Design on Facebook, twitter, pinterest, Google+ or sign up for monthly emails. Enjoy! 🙂
Copyright stuff: You're more than welcome to use this free project and tutorial for personal use. Contact me for commercial use and etsy sales.