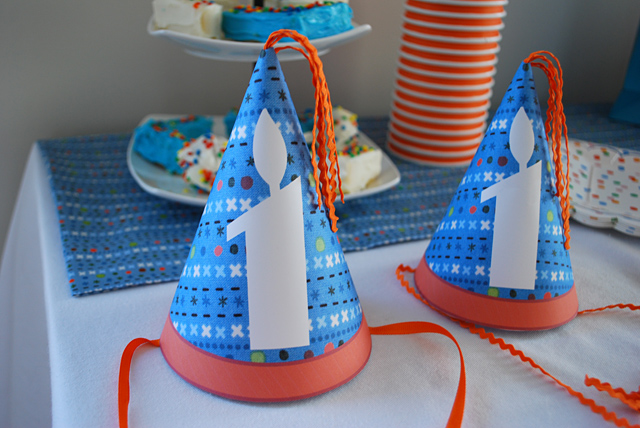 Here's a free printable 1st birthday party hat template for your one-year-old cutie. My first birthday hat template is a number 1 that looks like a candle. Cute. yes? This is a quick and easy 1st birthday party DIY that you can not only use as a birthday party hat for a boy or girl but also use to decorate party tables and stuffed animal friends.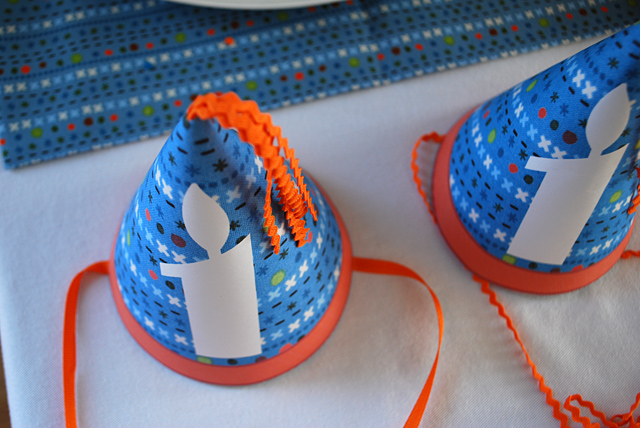 Free printable birthday hat template for a 1st birthday party
I like to make my own birthday party hats like my monkey printable birthday party hat and my stickers-themed party hat template. For Liam's birthday, I wanted to match his Hugs & Kisses XOXO birthday party theme that was inspired by this fabric and these stencils that I got from Handmade Charlotte — and I wanted the party hats to match Liam's DIY 1st birthday bib, happy birthday party banner, goodie bags, L-shaped petit fours, 1-shaped birthday cake, and the rest of the party goodies.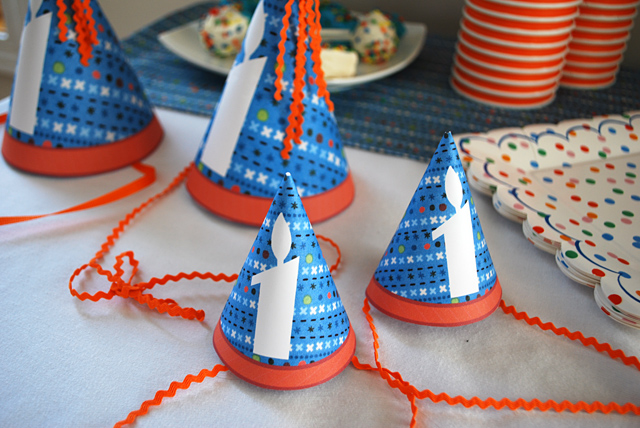 Then I shrunk the template down to make a couple teeny tiny printable party hats template for stuffed animal friends because hey, Tiger and Monkey are party guests too.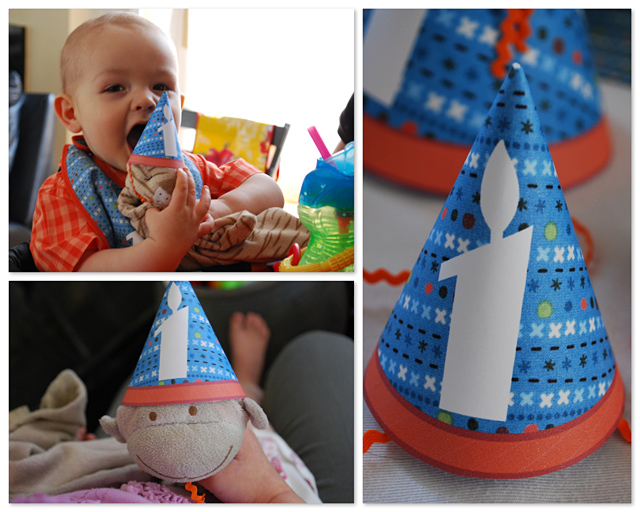 Unlike his big sister, Liam isn't really a hat guy. He did pretty well keeping it on for, uh, about five minutes before pulling it off.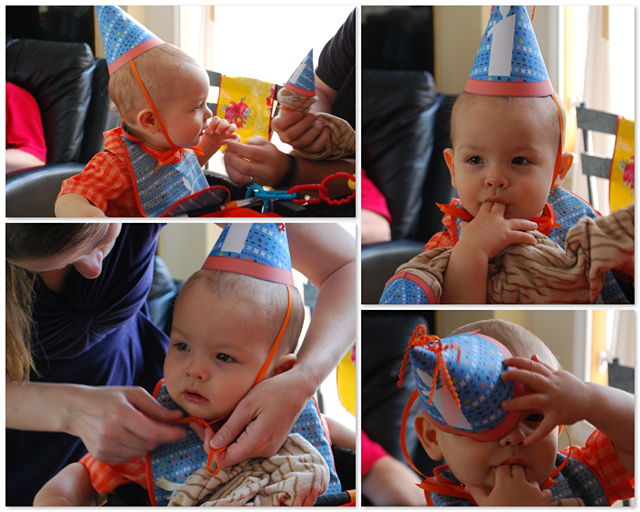 And after cake, he settled into his Chicago baseball cap like the old, wise one-year-old that he is. Happy birthday, little man!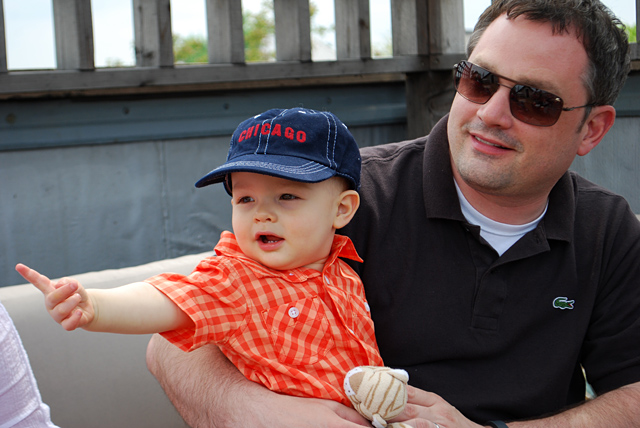 ++++++
Supplies for making a 1st birthday party hat with my free printable template:
—
How to make a 1st birthday party hat:
Step 1: Print out my free printable 1st birthday party hat template onto white card stock paper.
Step 2: Follow my step-by-step instructions from my New Year's Eve party hat. (Usually I take photo step-by-steps of every project, but I got in a hurry with Liam's party prep and totally forgot to take photos of making the hats. Dang! But the New Year's Eve party hat instructions are the same, just substitute the ric rac ribbon for the curly ribbons. Voila!
—
Like it? Share it!
The nicest way to say you like it is to pin it on pinterest, post a comment, follow Merriment Design on Facebook, twitter, pinterest, Google+ or sign up for monthly emails. Enjoy! 🙂
Copyright stuff: You're more than welcome to use this free project and tutorial for personal use. Contact me for commercial use and Etsy sales.