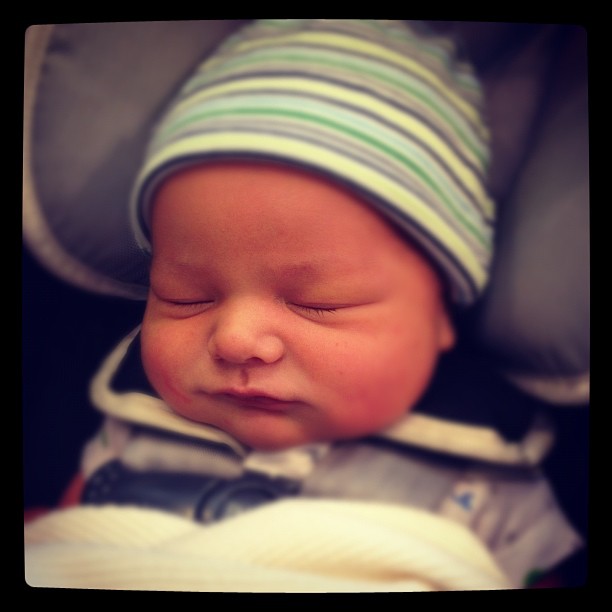 Here's what I've been making for the past 40 weeks plus 7 very long days: our new baby boy, Liam Ellis Beymer Winegard.
Big sister Elise is super excited about her baby brother and so are we. And I'm sure like Elise, he'll inspire some simple and clever craft ideas and free tutorials for you, boy-style.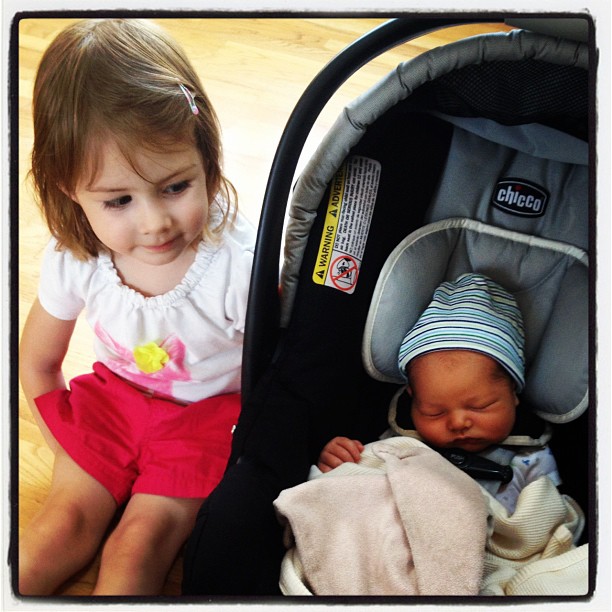 Speaking of clever crafts for you, the very talented Cristin Witcher will be contributing a series of guest posts while I begin to juggle two children under the age of three. In the past, Cristin has brought you some amazing craft ideas and free printables — the uber popular Giving Tree Save-The-Date Wedding Announcement Free Printable, Kaya's dog bed free sewing pattern, Covered Card Boxes, and Personalized Mason Jars for Wedding Bouquets — and you're going to love seeing what she'll share next. Thanks, Cristin, this is best new baby gift ever.
Welcome, little Liam!