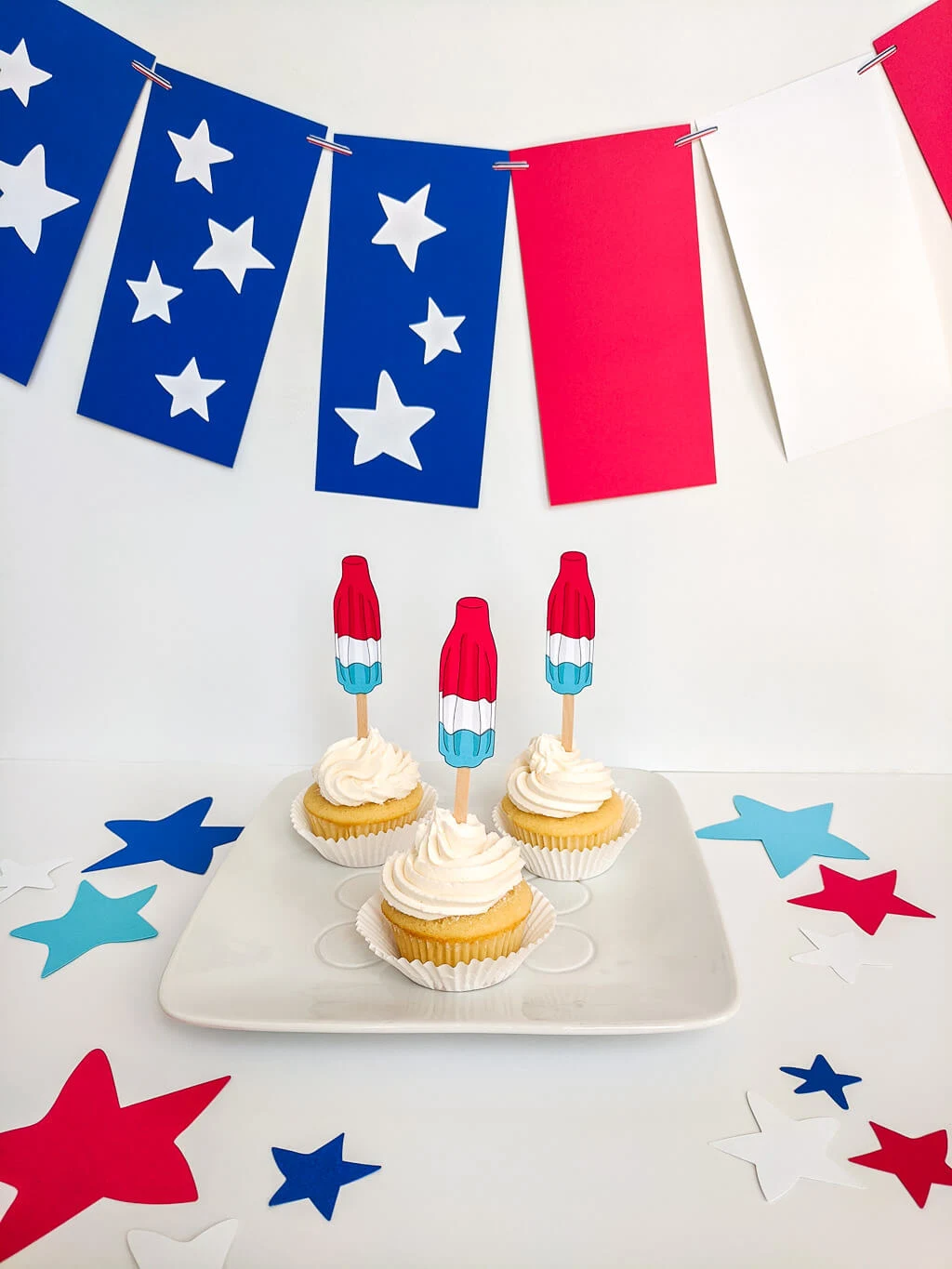 Make these patriotic DIY 4th of July Party Decorations featuring America's favorite classic popsicle, Rocket Pops! I'm sharing my hand-drawn free printable rocket pops template that you can use with my all-time favorite vibrant color paper, ASTROBRIGHTS® Papers. This free printable bomb pops template will put a little more KA-BOOM into your Fourth of July party!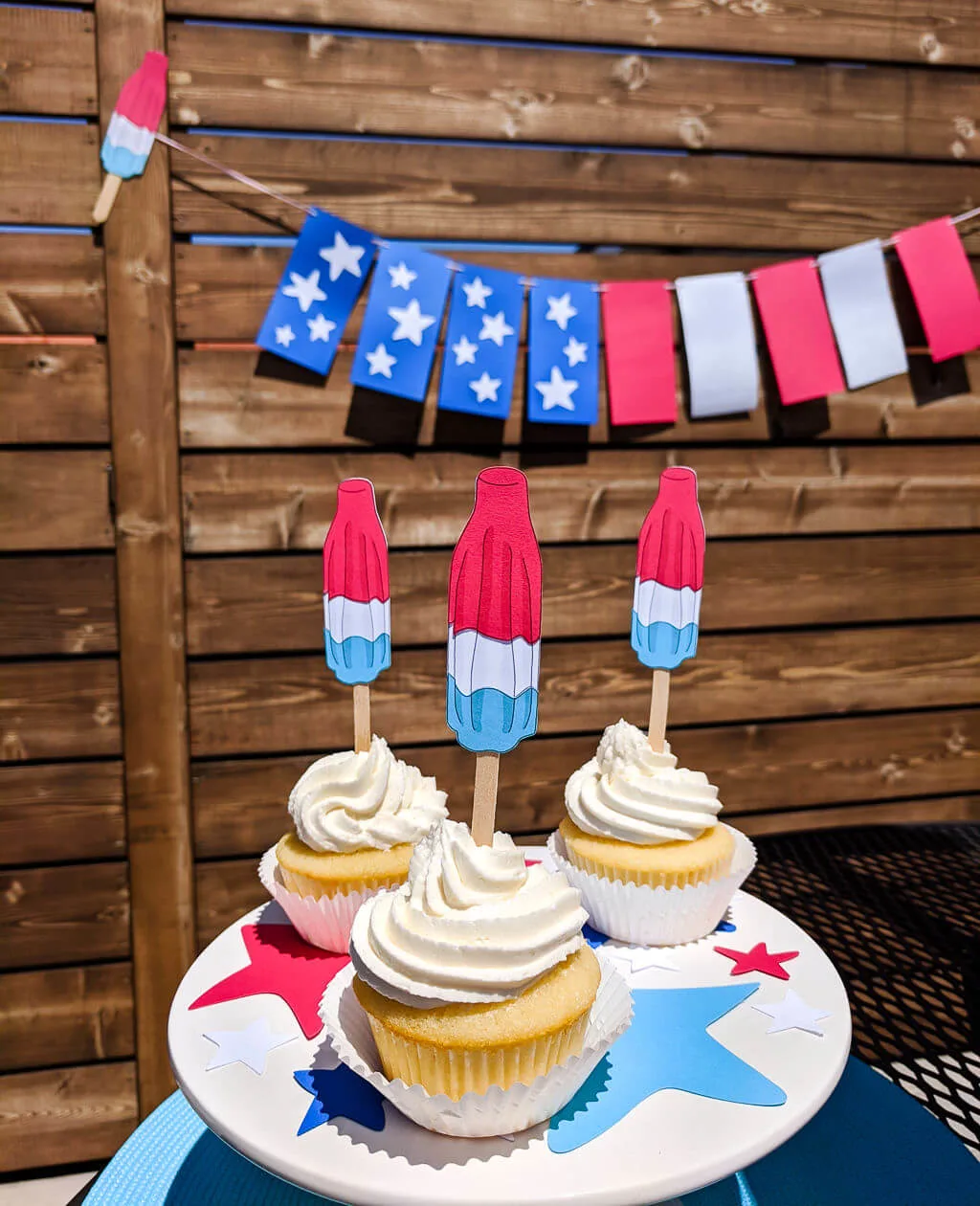 When I was growing up in Indiana, we called these yummy three-flavor popsicles "Bomb Pops." These pops have since been rechristened "Rocket Pops" but they're still just as summery and sweet.
See also: "Perler Bead Coasters for the 4th of July' »
A few years ago, the kids and I made some bomb pops artwork inspired by Chicago mosaic street art, and therefore I wanted to bring the classic popsicles back for this year's Fourth of July celebrations.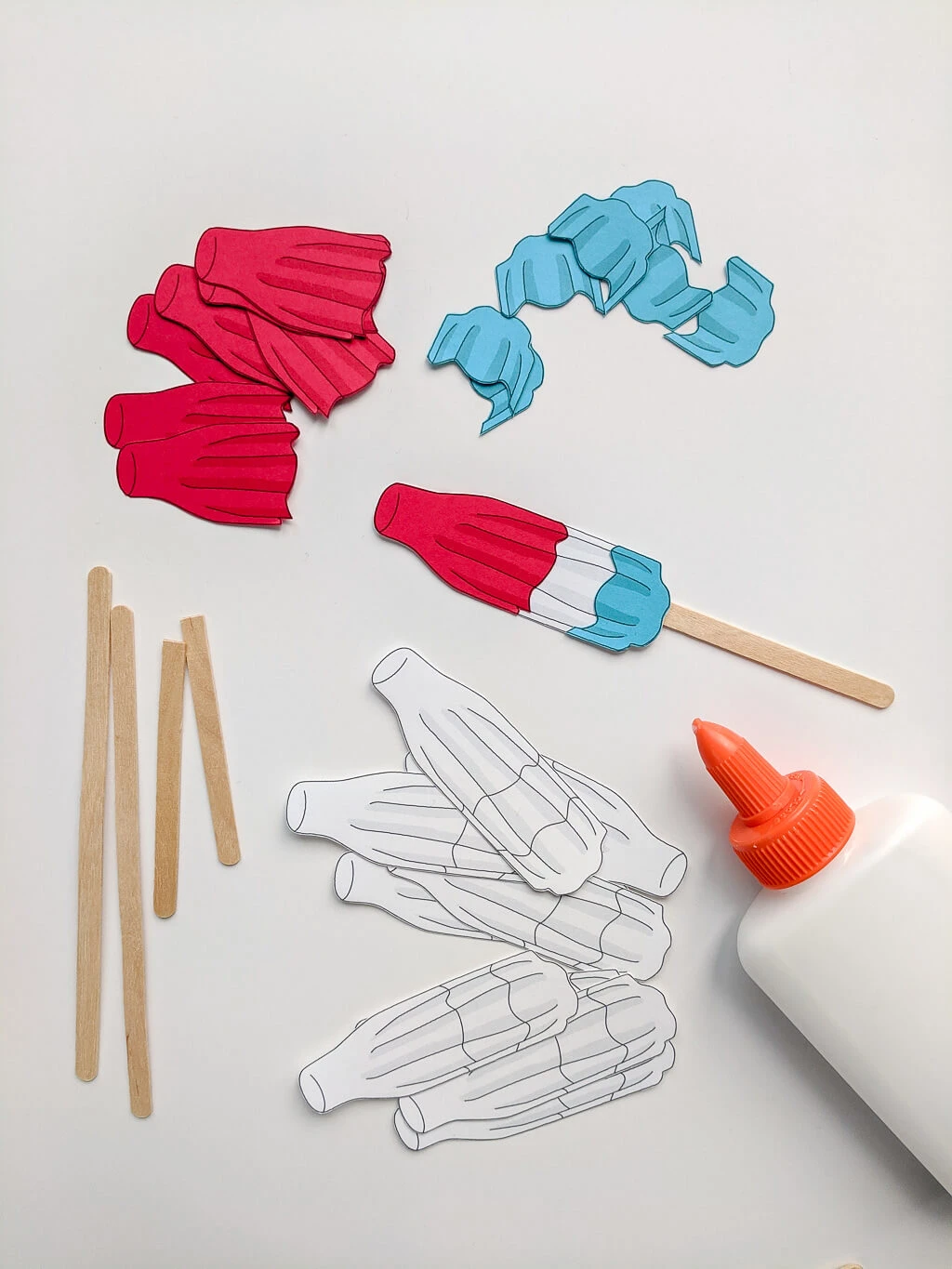 I hand-drew my Rocket Pops design to have an illustrated, handmade feel. I spent a ton of time hand drawing Bomb Pops to make a cute printable template for you that would also be quick and easy to make. I'm really happy with how they turned out. You can get my free Rocket Pops printable templates in two sizes: small rocket pops for 4th of July cupcake toppers and large rocket pops for Fourth of July garland.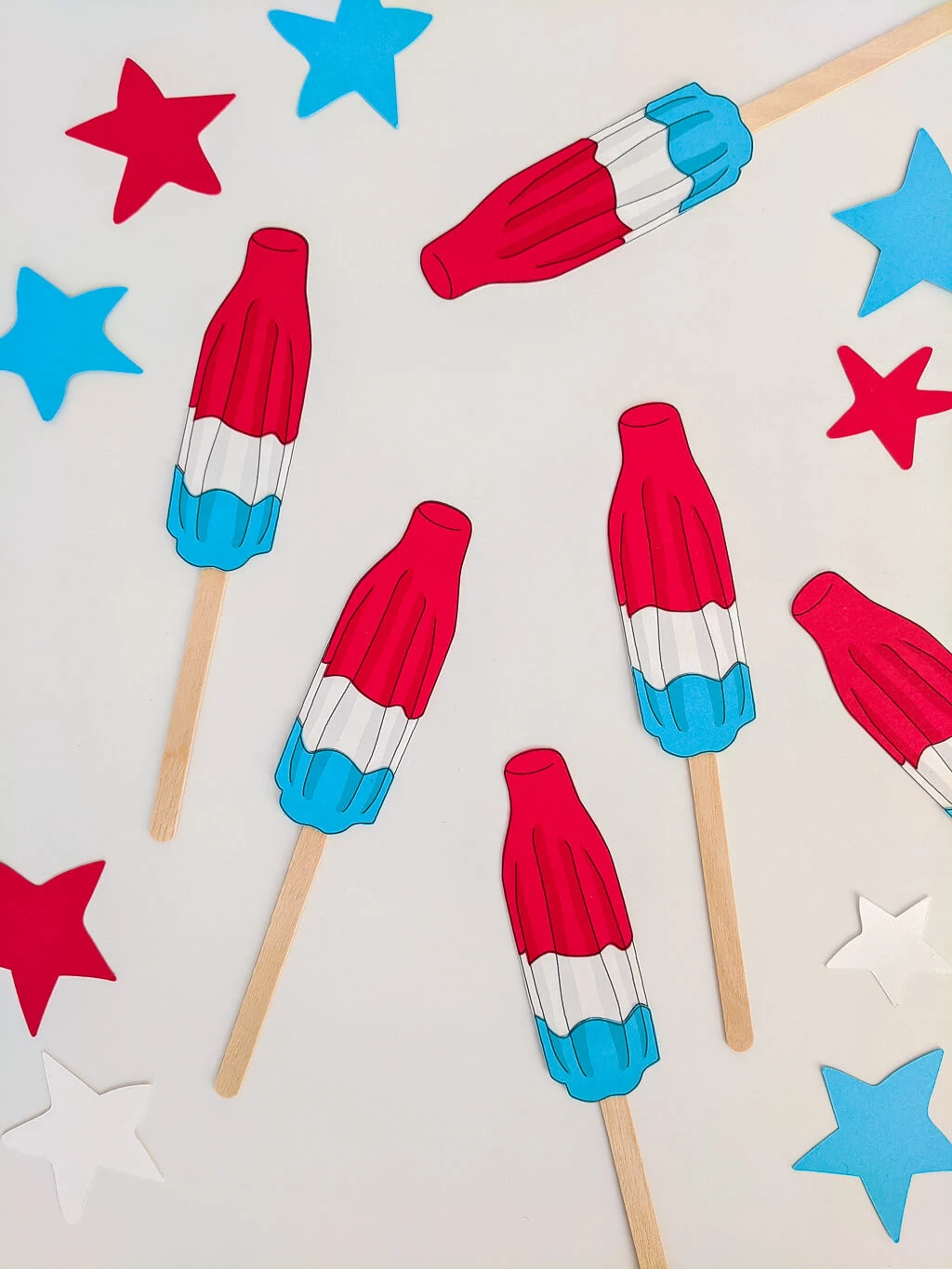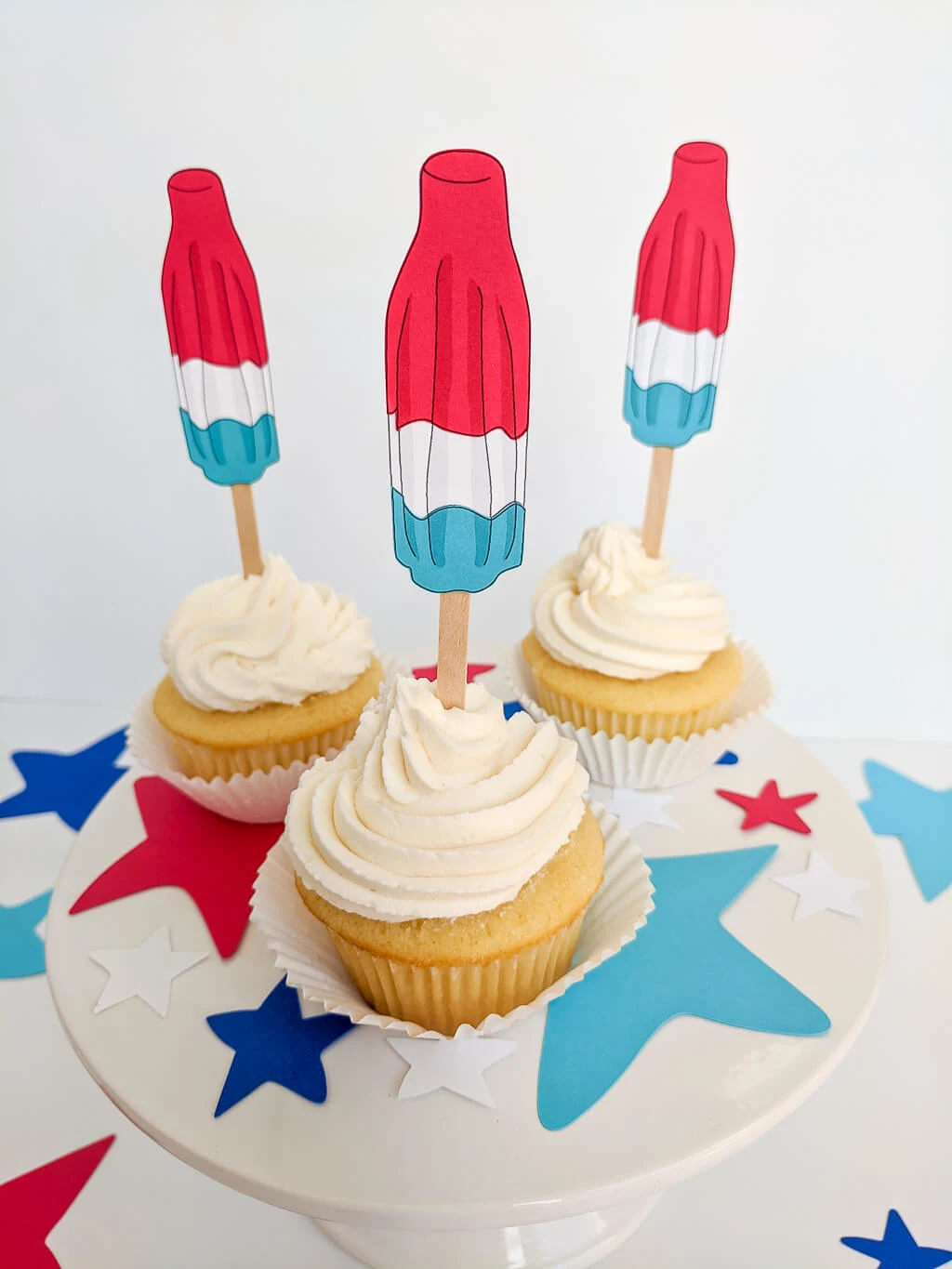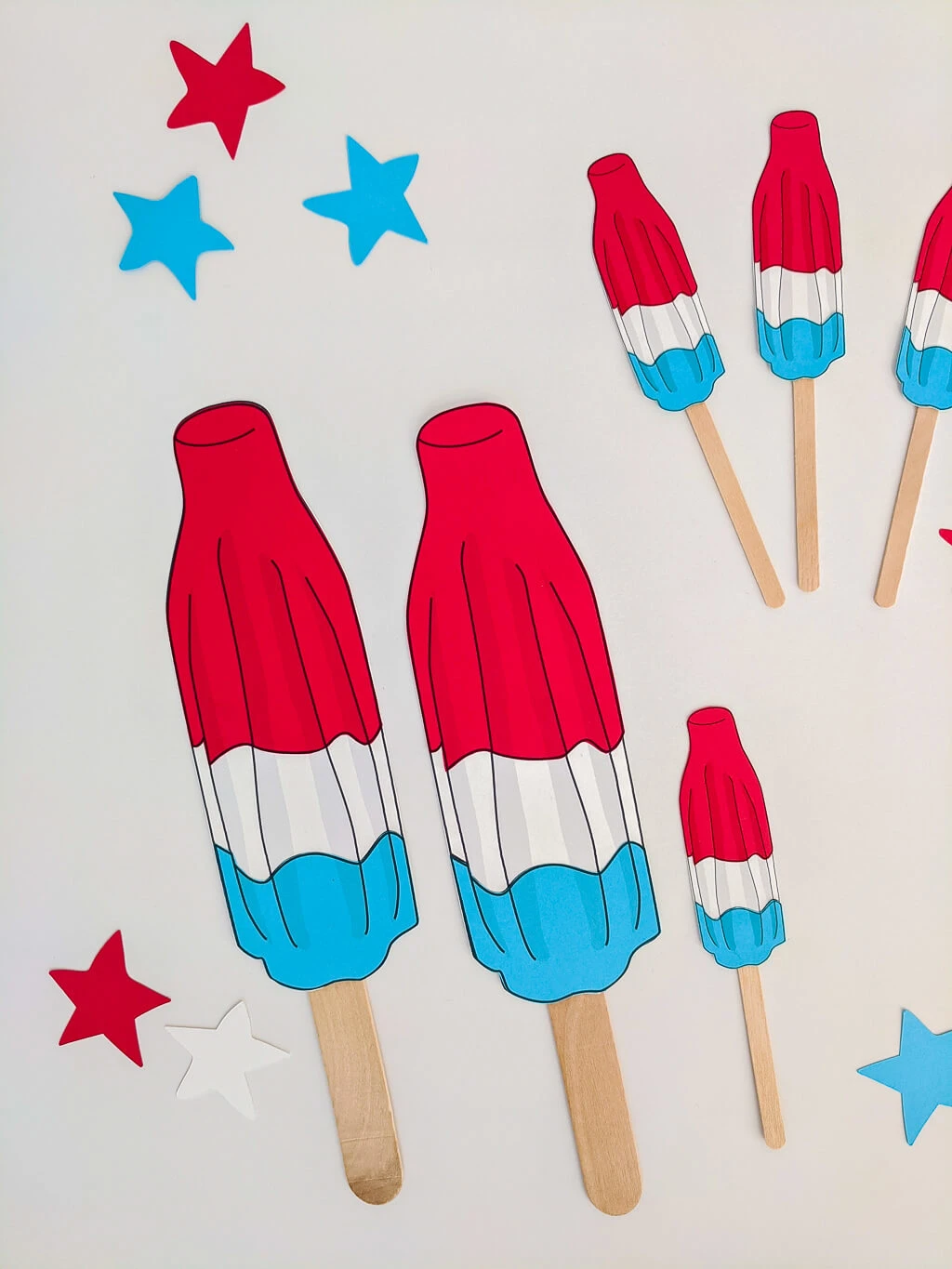 Astrobrights Papers asked me to design a summer paper project using all the vibrant colors you'll need to decorate for a Fourth of July party: Re-Entry Red™, Bright White, Lunar Blue™, and Blast-Off Blue™.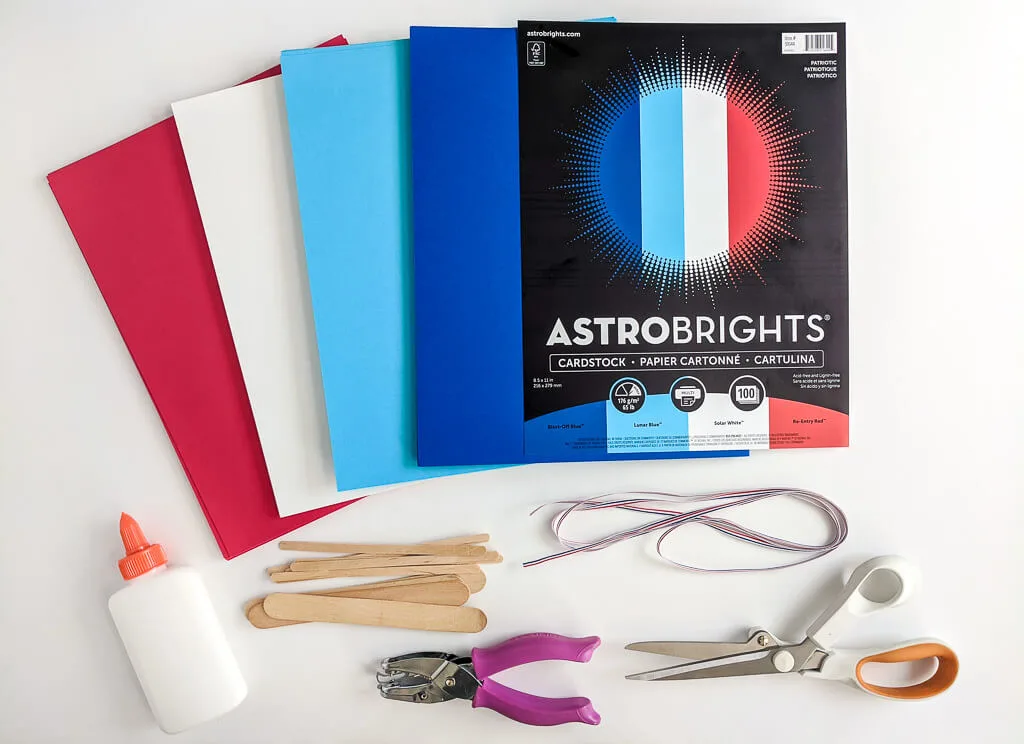 Secondly, I added a coordinating American flag banner with hand-drawn stars that's super easy to make and hang. Are you ready to make your own Fourth of July DIY party decorations using Astrobrights Papers? Keep reading for the supplies and link to the full tutorial.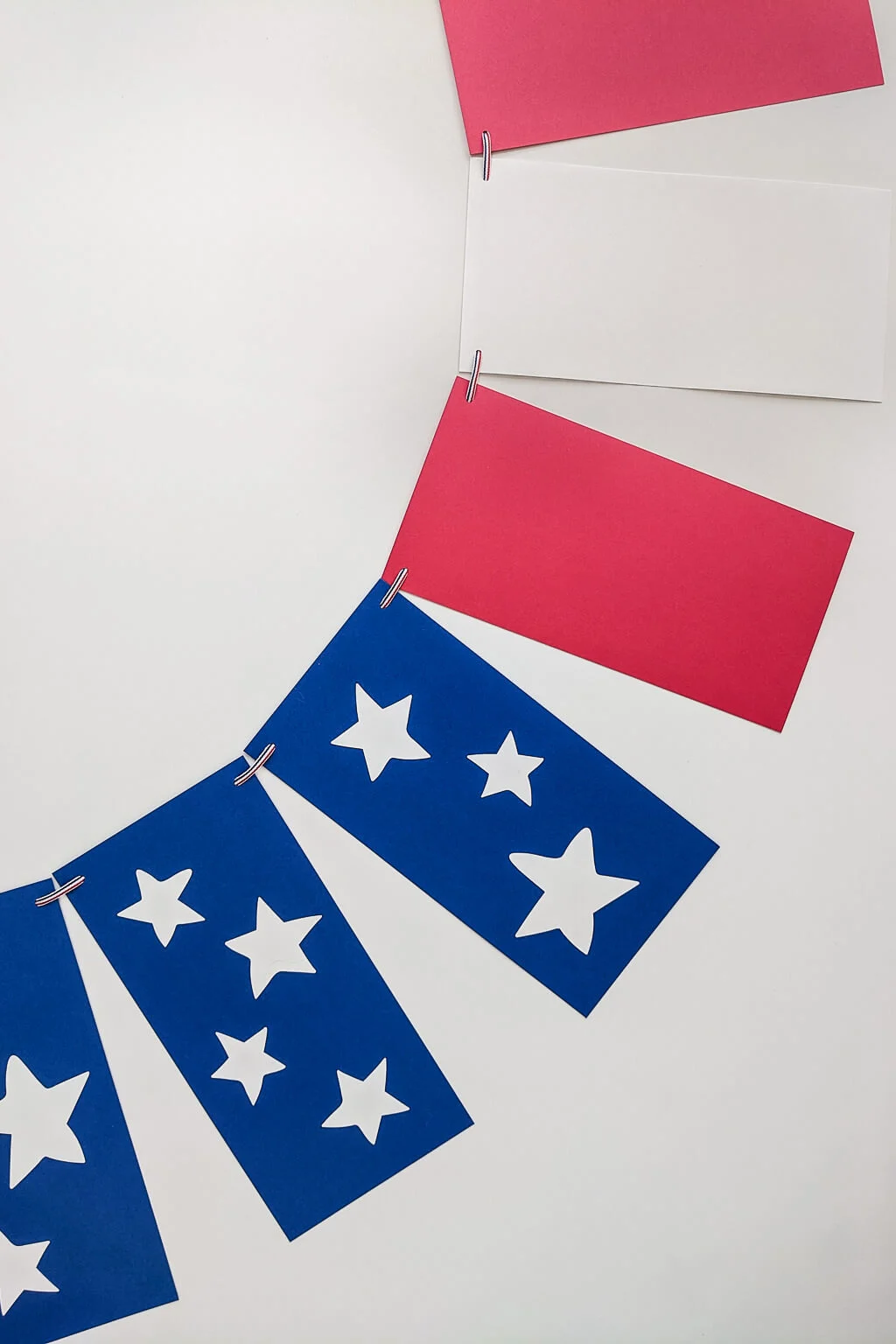 This post contains affiliate links which means that products I recommend may give me a nominal commission at no extra cost to you. Thanks – your clicks help me make more free DIYs!
++++
What supplies do you need for making DIY 4th of July party decorations?
To download my Rocket Pops printable template:
Please visit Astrobrights.com for my free printable templates and full instructions.
++++
Rocket Pops Cupcake Toppers for the 4th of July
These hand-drawn Bomb Pop cupcake toppers make such an easy and cute Fourth of July dessert idea. Print my Rocket Cops cupcake toppers for the 4th of July onto Astrobrights Papers and cut out, then glue the red and blue pieces onto the white rocket pop. Cut a wooden coffee stirrer in half. Glue the stirrer to the back of the paper topper and let dry completely. Place toppers into cupcakes and serve.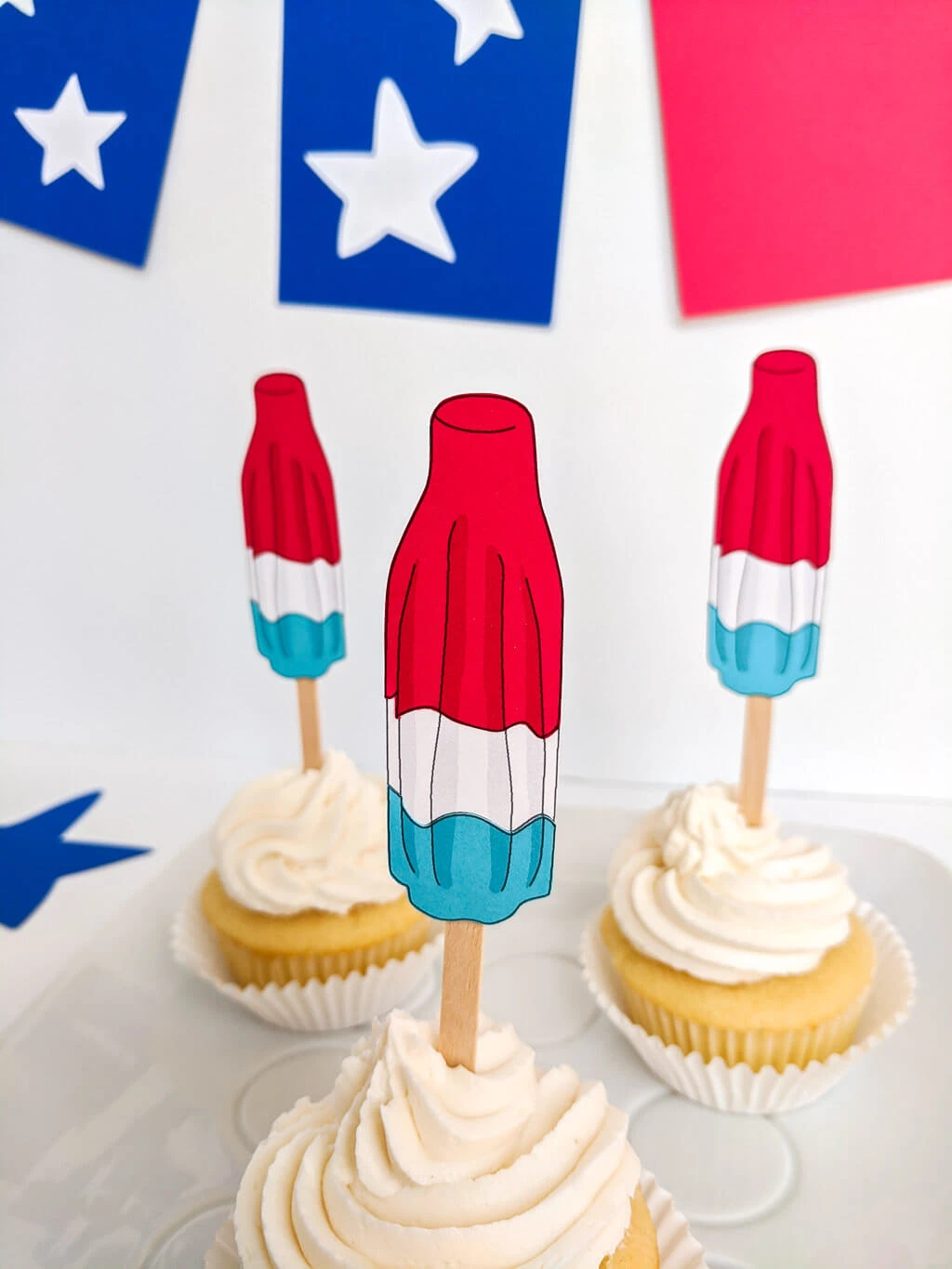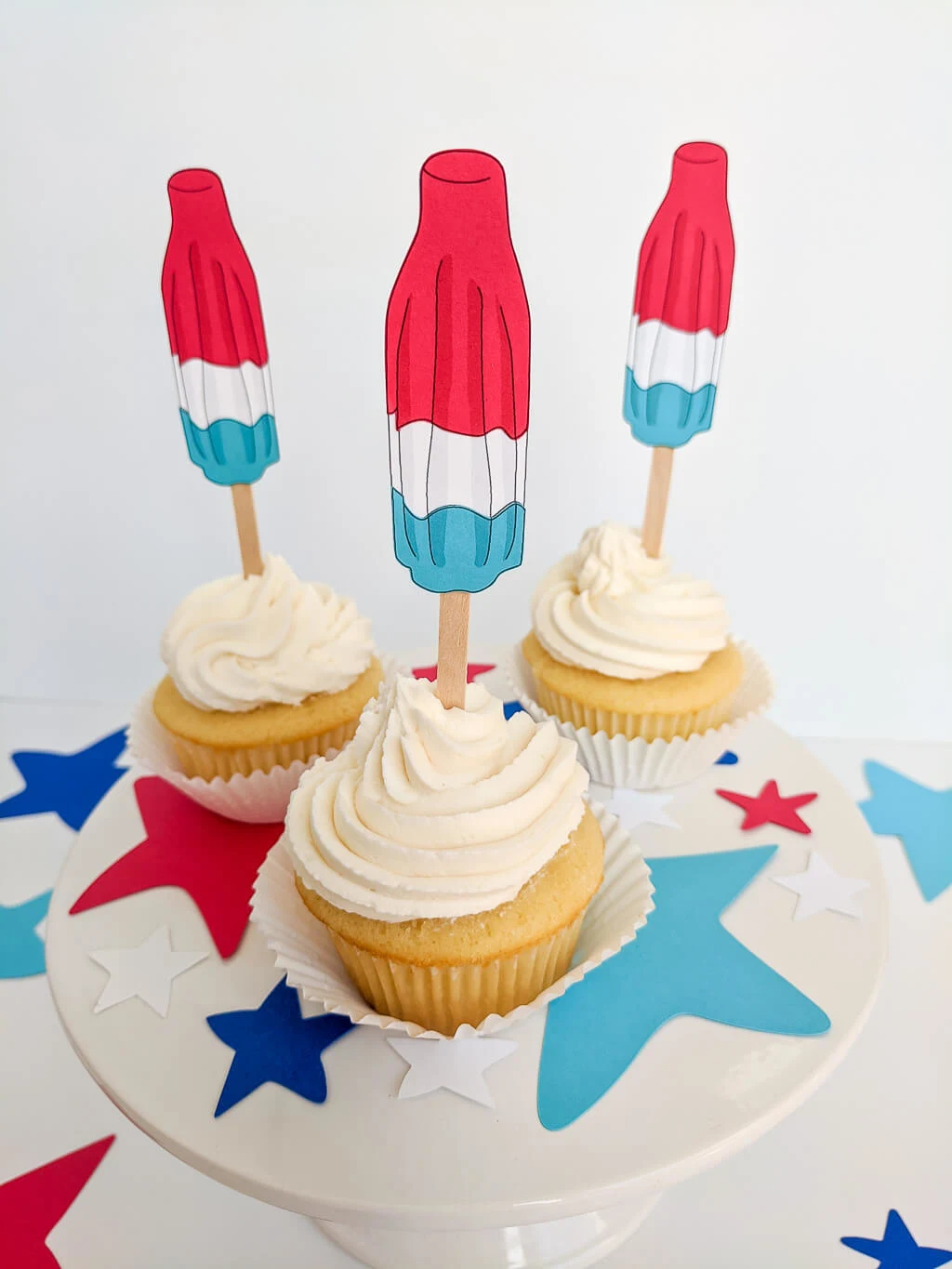 ++++++
Stars Cupcake Stand for 4th of July desserts
Be sure to cut out lots of extra stars to decorate dessert stands and tables to add some spark to your summer shin-dig. Decorate a cupcake stand to display Fourth of July cupcakes. It's quick and easy to make: just print my stars printable template onto Astrobrights Papers, cut out stars using scissors, then tape stars to the top of cupcake stands and food tables.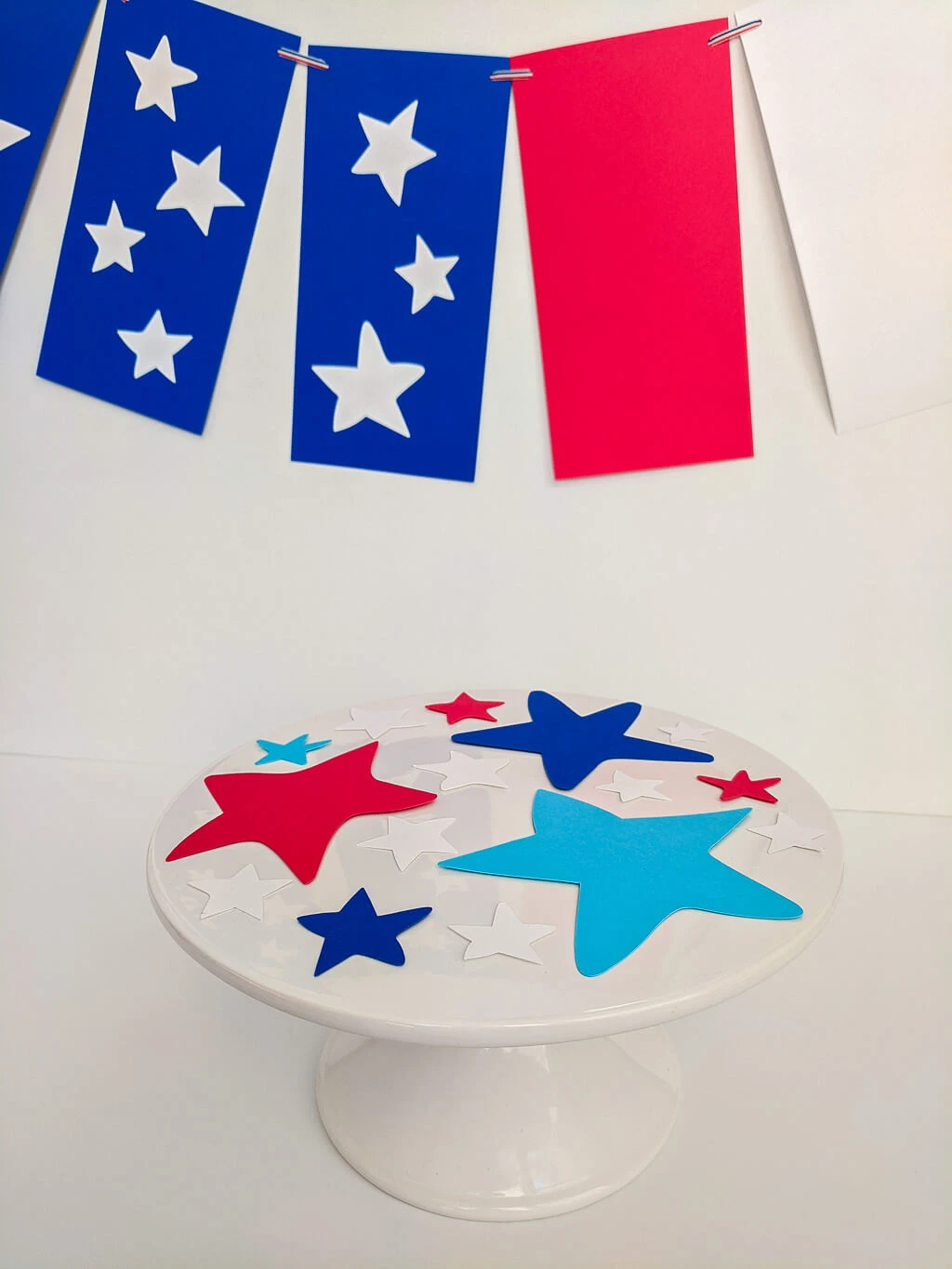 ++++
Rocket Pops garland DIY 4th of July Party Decorations
Make Bomb Pops and Stars garland to hang in your home, in your yard, or inside patio umbrellas. Follow the rocket pop cupcake toppers instructions above to make large rocket pops. Cut out stars using scissors. Punch holes in the star corners. For the rocket pops, you can either punch holes like the stars or simply tape directly to the string. String banner together and hang.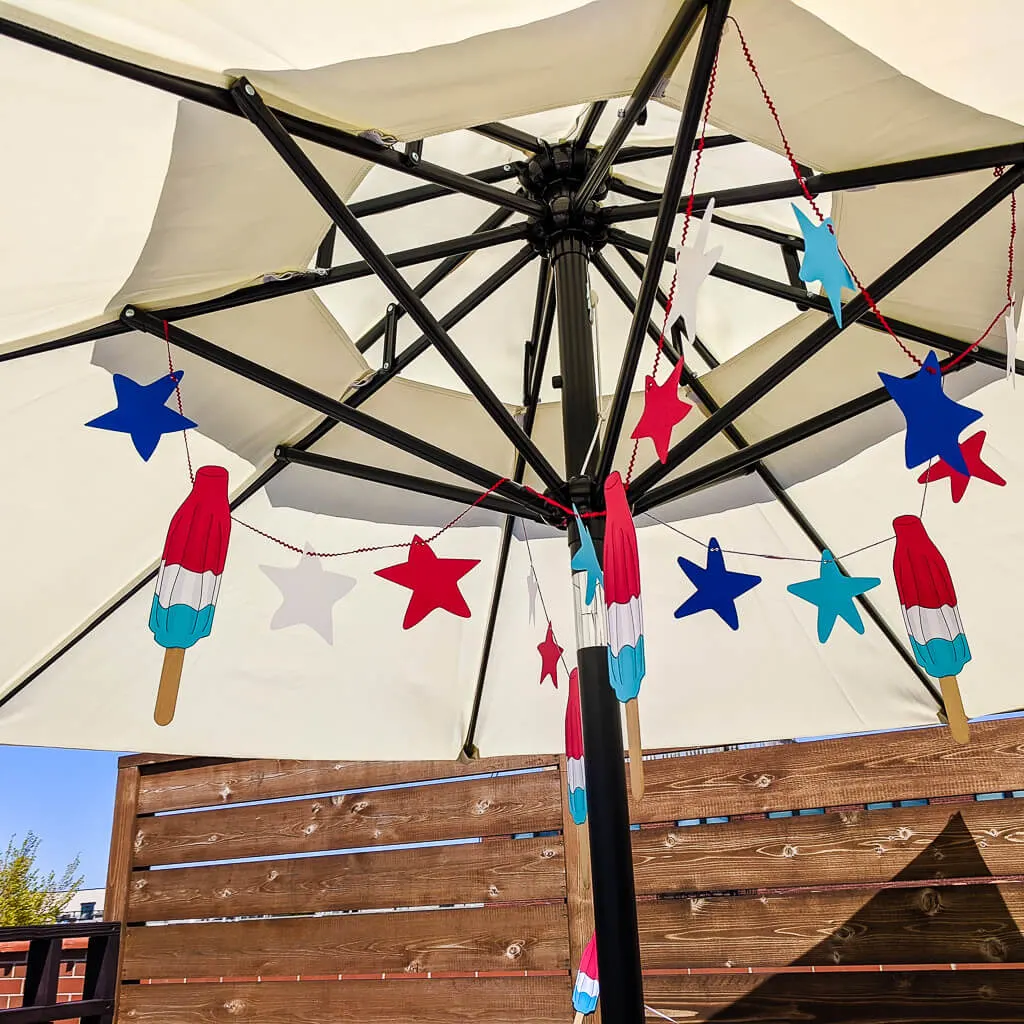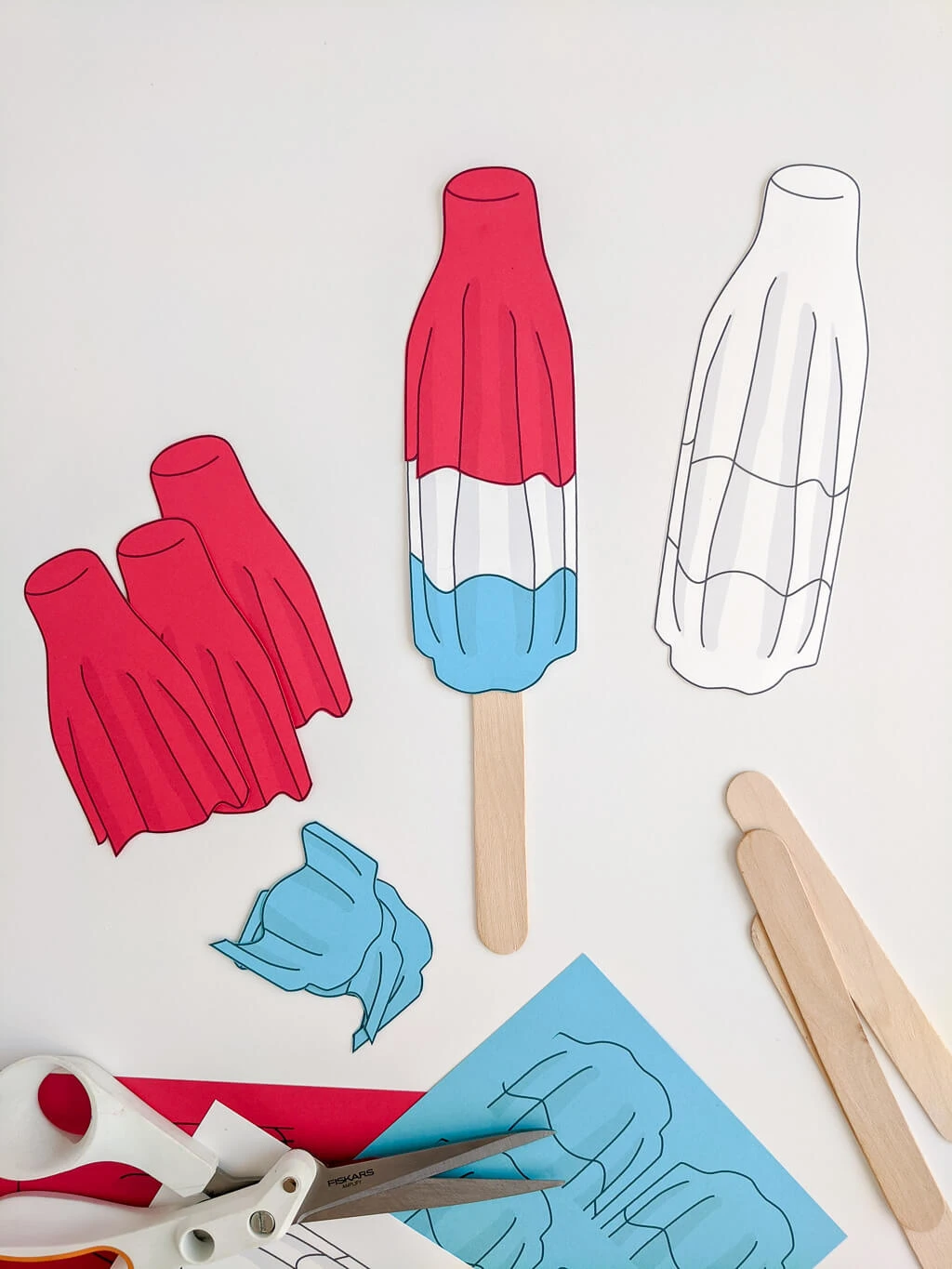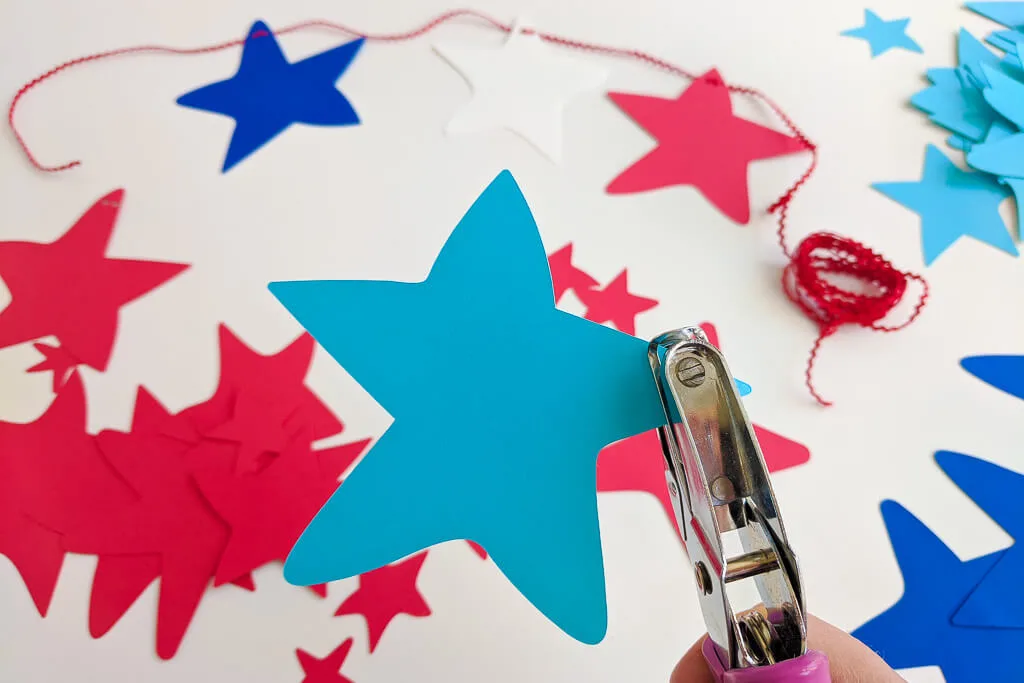 ++++
Easy American Flag Banner DIY
This banner template is a super simple American flag design that you can make as short or long as you'd like. Print my Flag Banner and Stars templates onto Astrobrights Papers and cut out. Glue stars onto the blue banner pieces. Punch holes in the banner corners. String banner together and hang. I added large bomb pops to the banner sides.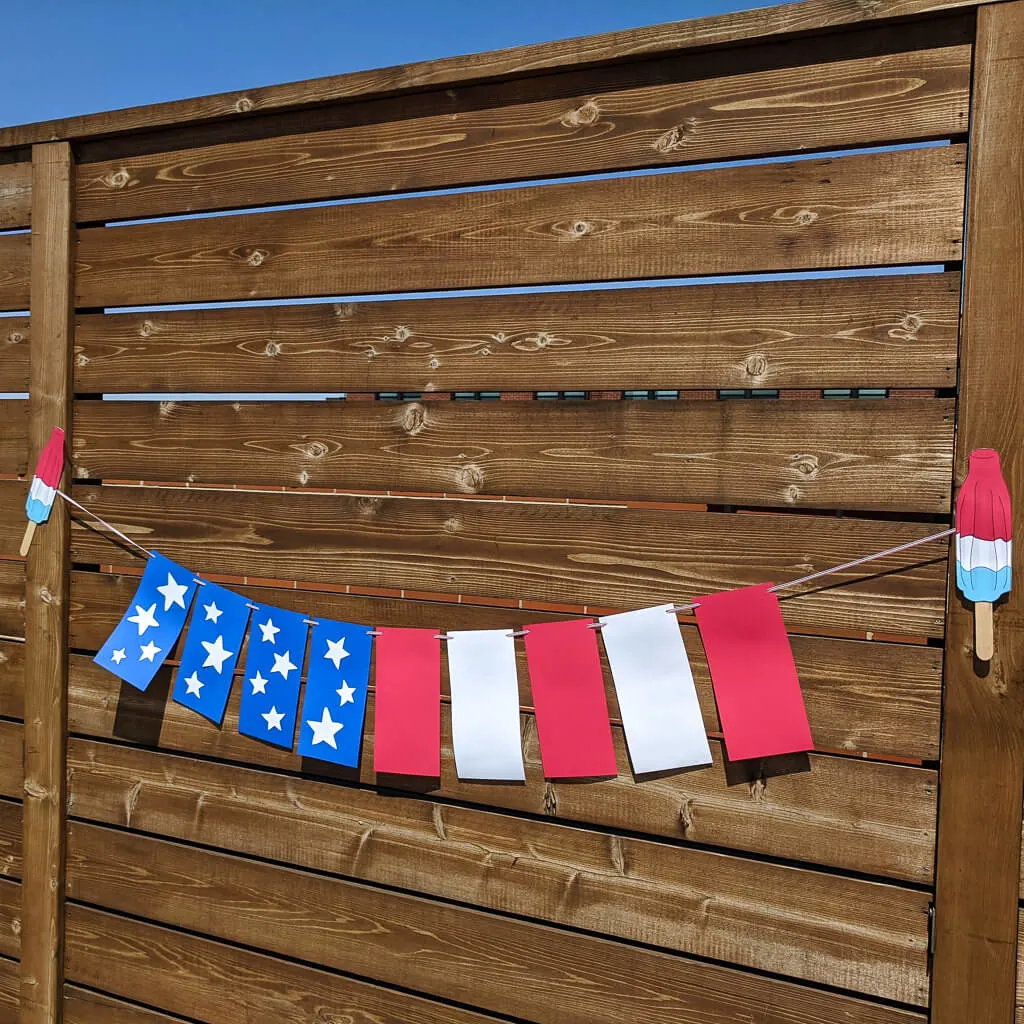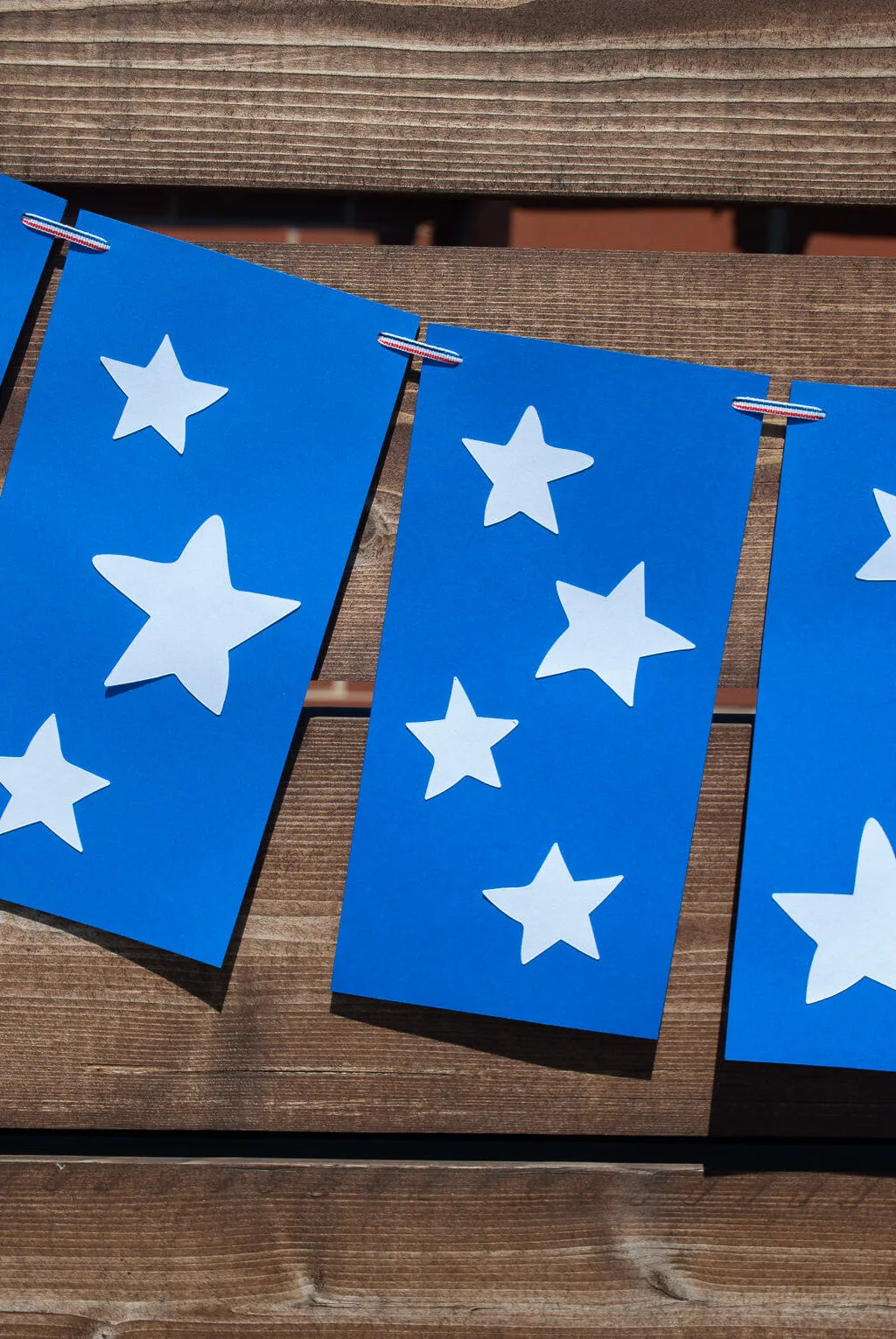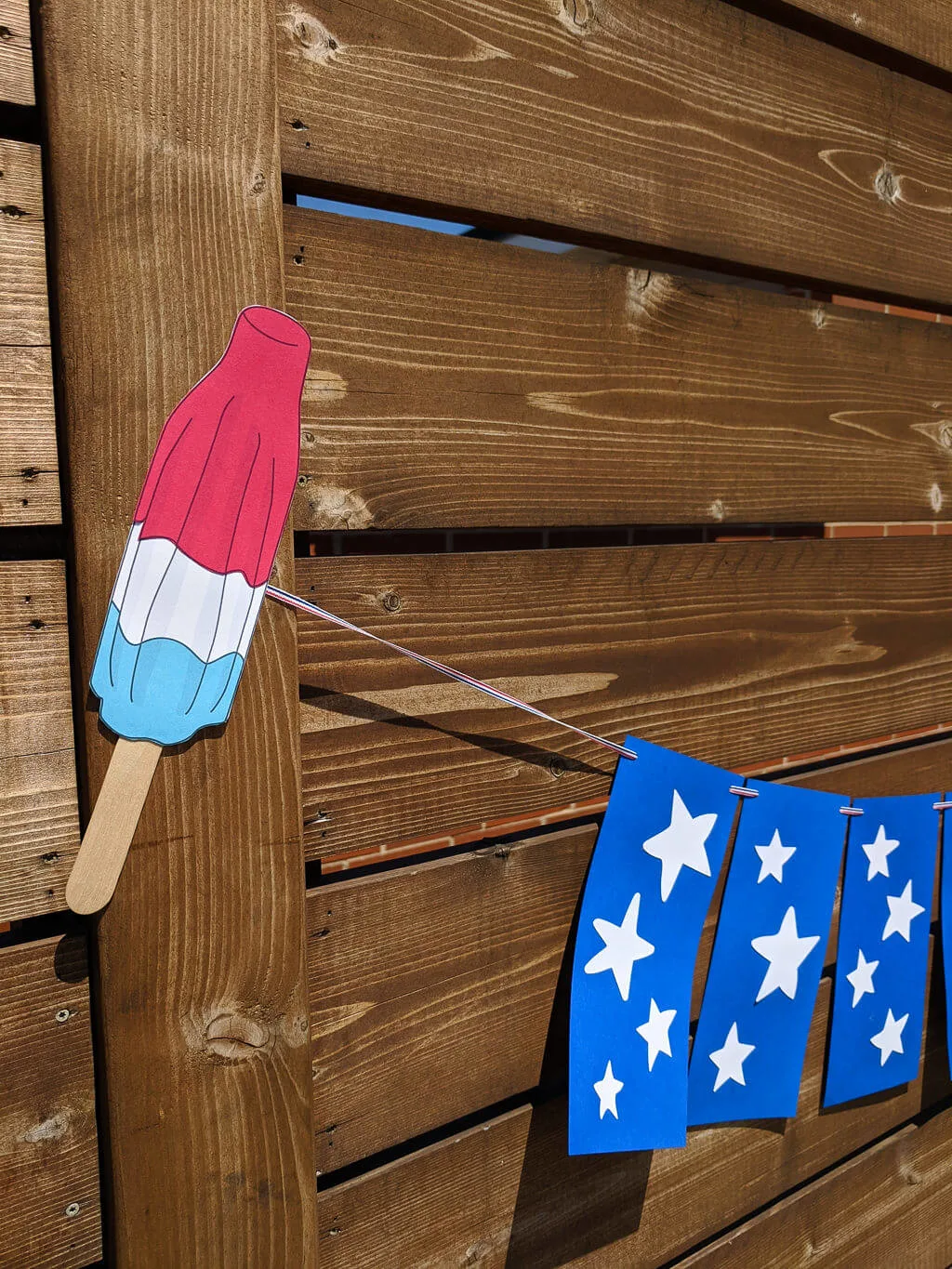 ++++
I hope that you enjoy making your own DIY paper decor for the Fourth of July with my hand-drawn Rocket Pops popsicle and American flag designs. It's an easy craft project that the whole family can help make together for a festive Fourth!
++++
Be sure to pin this Fourth of July dessert idea and 4th of July DIY decorations: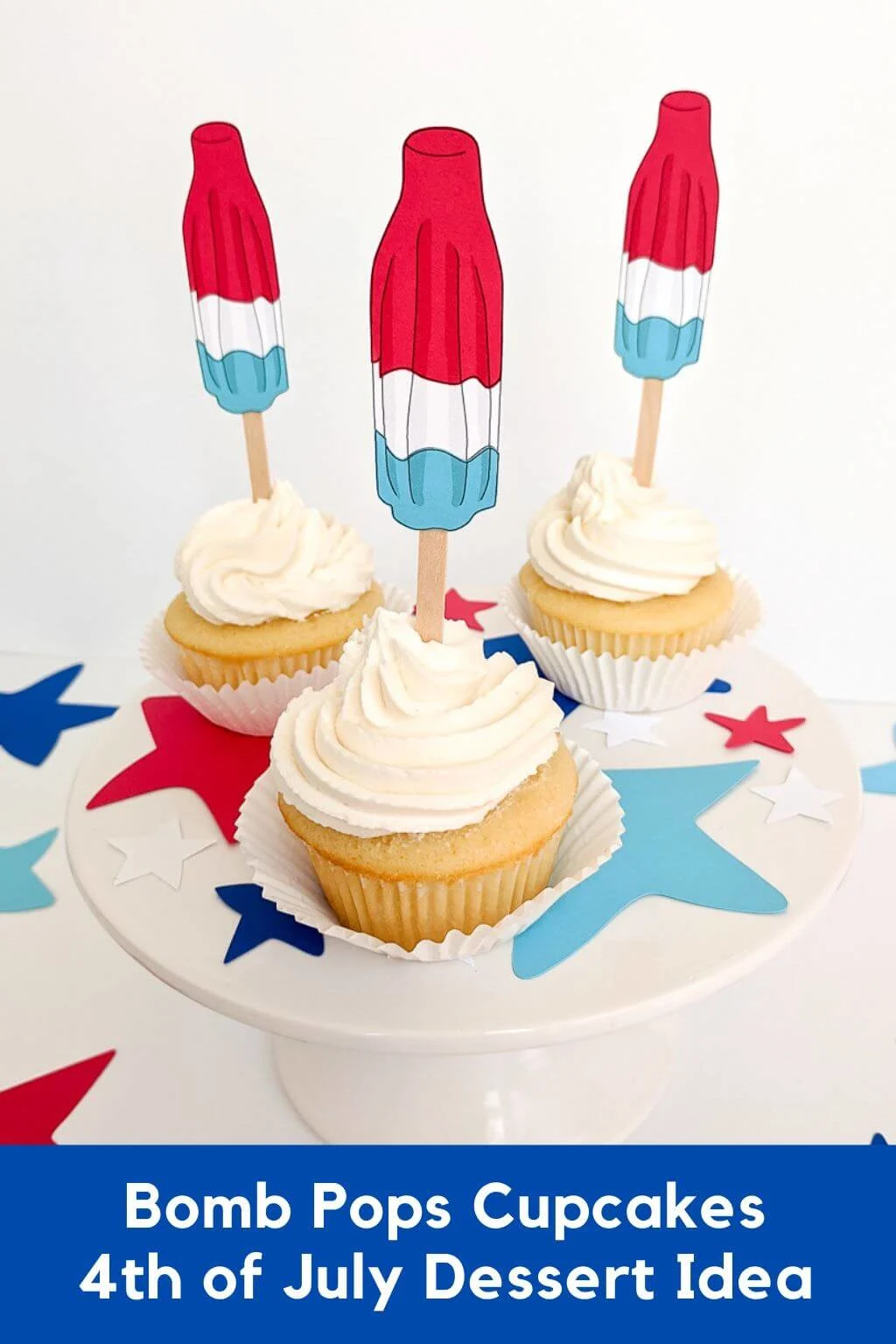 And be sure to see more DIY Fourth of July craft ideas, paper crafts, and DIY ideas for summer.
—
Like it? Share it!
The nicest way to say you like it is to pin it on Pinterest, post a comment, follow Merriment Design on Facebook, Pinterest, Instagram, or sign up for monthly emails. Enjoy! 🙂
Copyright stuff: You're more than welcome to use this free project and tutorial for personal use. Contact me for commercial use and Etsy sales.