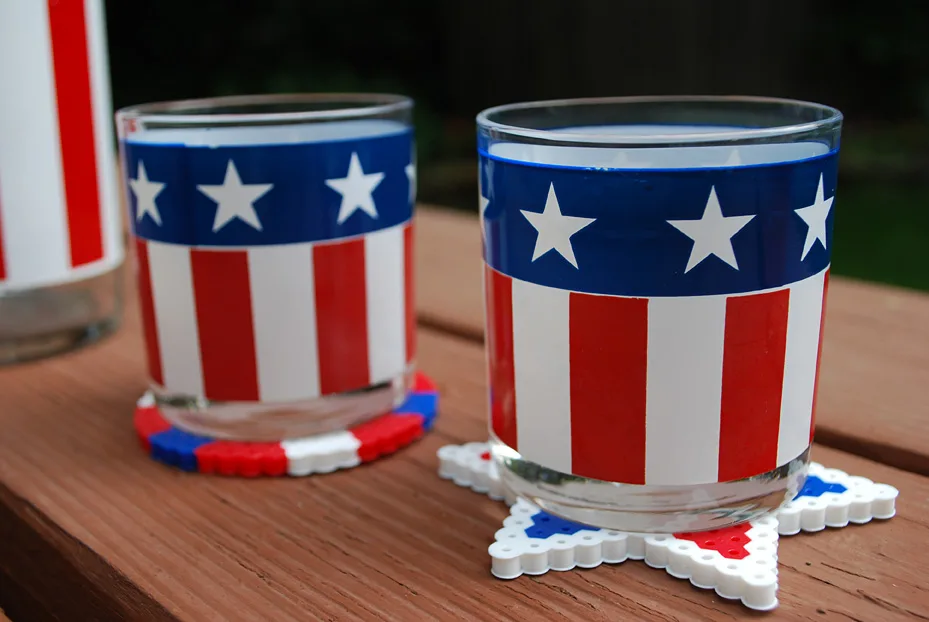 This project is sponsored by Jo-Ann Fabric and Craft Stores. Thanks for supporting the brands who support Merriment Design.
This easy Fourth of July kids summer craft activity is so fun that the adults will want to join in too. And you can make these easy DIY Perler Bead coasters for your Fourth of July cookout in less than 30 minutes.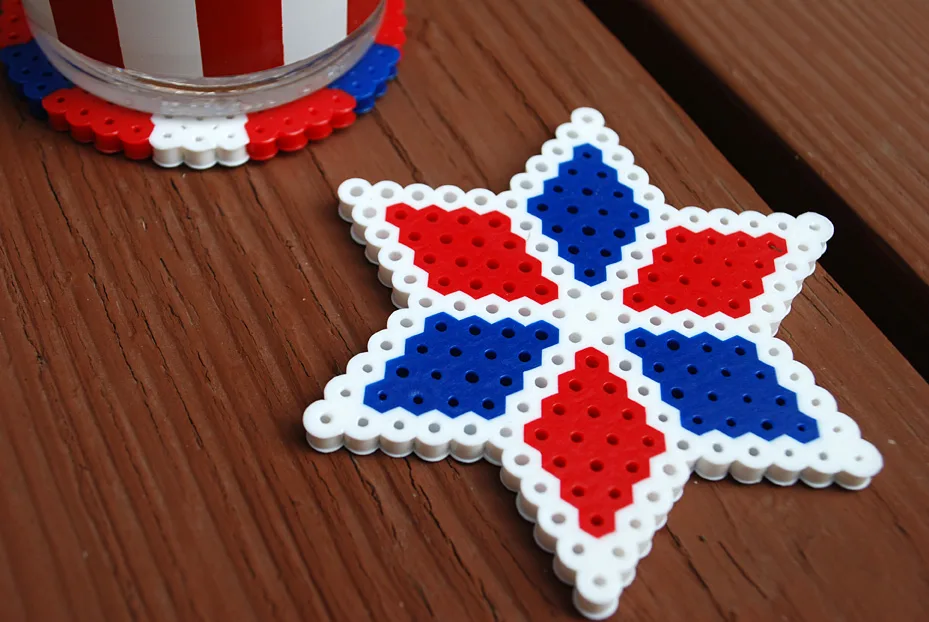 While flipping through summer craft projects in the the Jo-Ann Cape Discovery catalog, I saw this Perler Beads Starfish Necklace. Now it may be hard to believe but I've never seen Perler Beads before, and they looked like a fun kids summer crafts idea for Elise and me.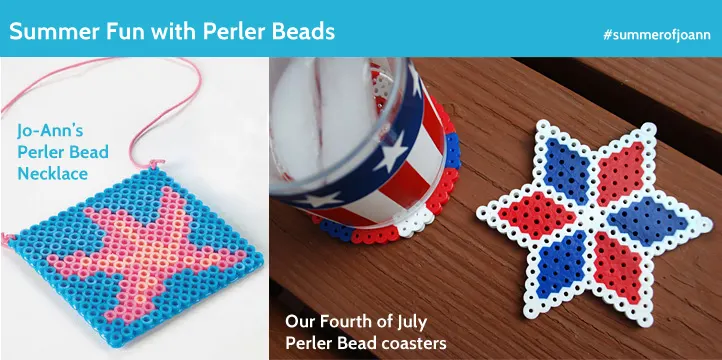 We sat down and made a monkey first. Then a heart. And an "E". And then a bee. And because I'm always looking to make functional, usable things, we made a set of DIY drink coasters for the Fourth of July. The Fourth also happens to be my husband Shane's birthday so we tend to decorate it up in red, white and blue.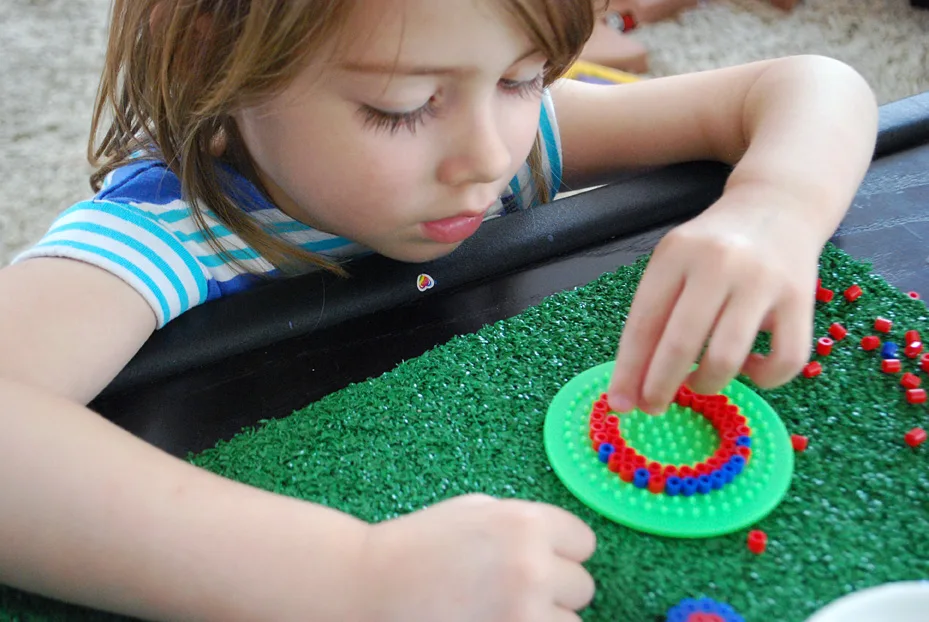 Perler Beads are recommended for 5 and up. Elise is only 3-1/2 but she did really well with them, especially with the smaller boards. And I loved them too and made a star. Happy summer crafting!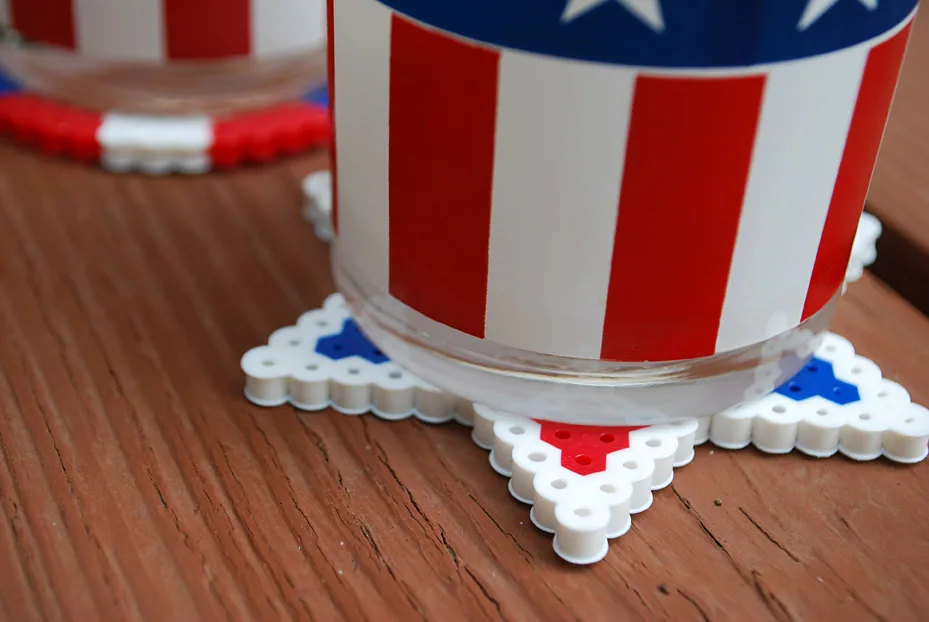 WANNA MAKE IT? Keep reading for my free step-by-step tutorial and supply list for making Fourth of July perler bead coasters –>

Supplies for making Fourth of July Perler bead coasters (with affiliates):
Ironing paper that comes in with Perler bead boards (or parchment paper in a pinch)
Iron and ironing board
—
How to make a Fourth of July Perler bead coasters:
Choose the circle or star Perler Bead board and start laying out your white borders.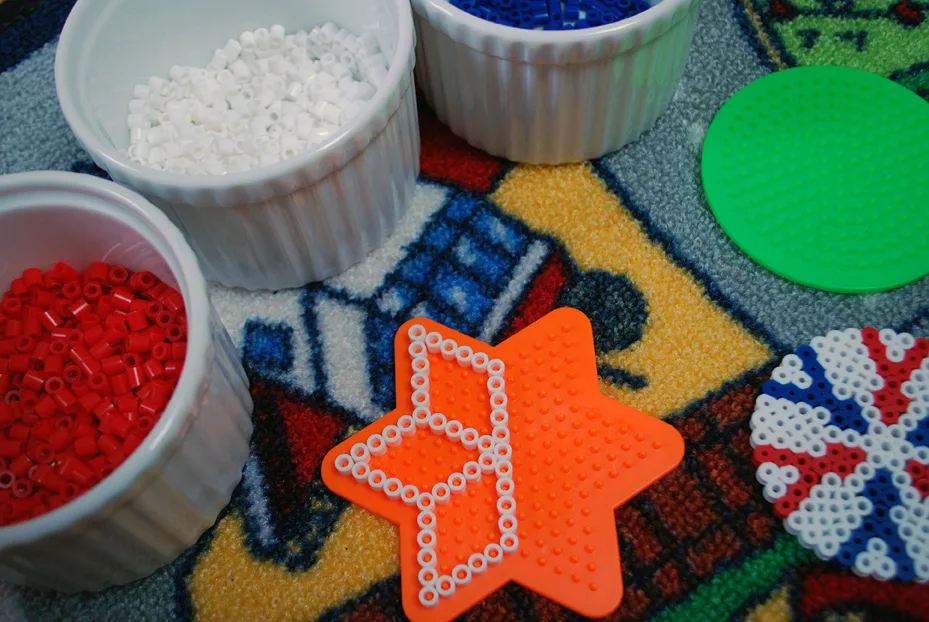 Continue with the white outlines.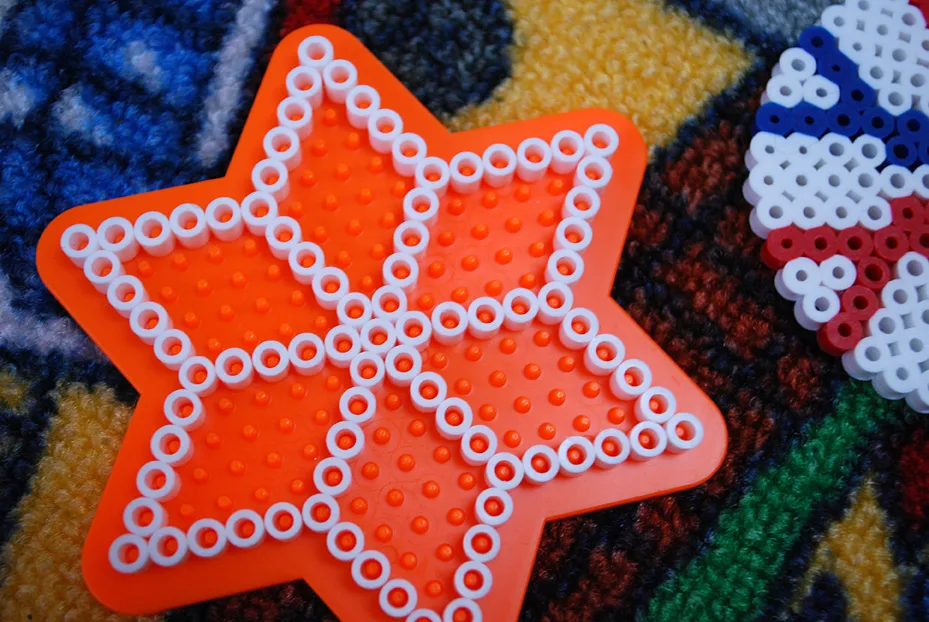 Start filing in with red and blue, alternating colors.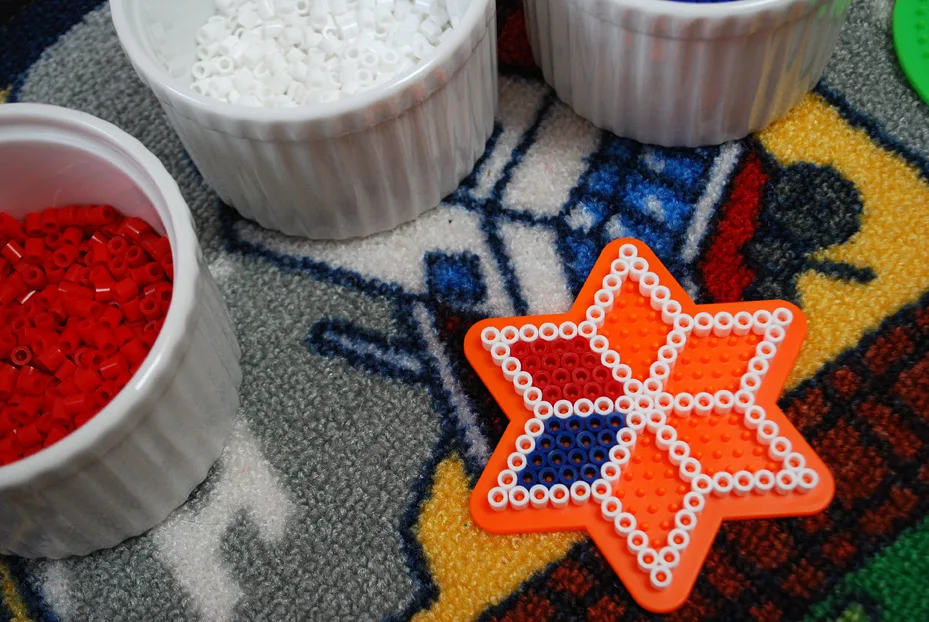 When it's finished, it will look like this: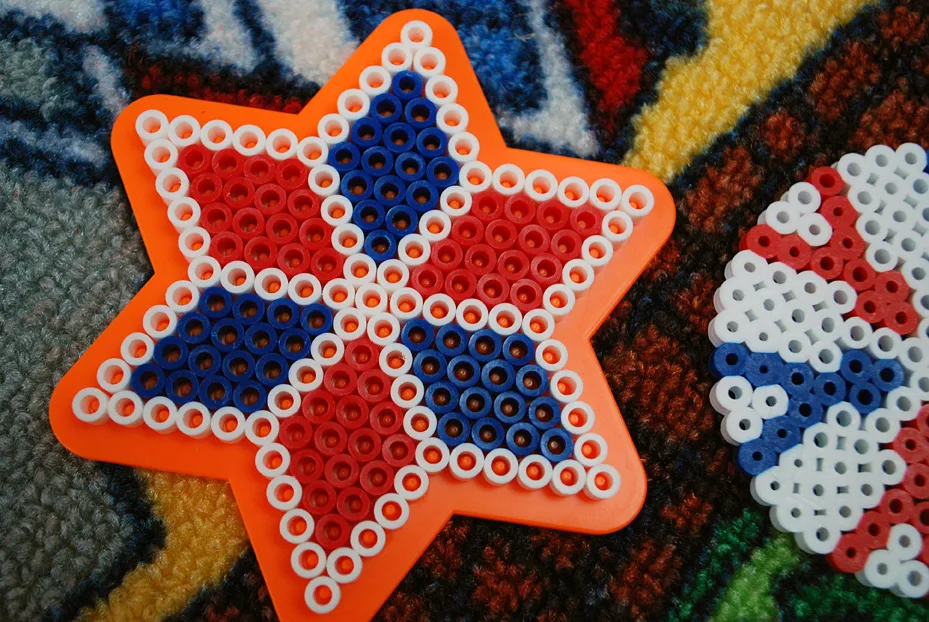 Now this step is just for adults. Carefully place ironing paper or parchment paper over top the beads. Heat your iron on dry (no steam!) on medium setting. Iron till melted together, about 10 seconds, moving the iron in circles to make sure to get everything. I liked to turn the beads while ironing so they melted more evenly.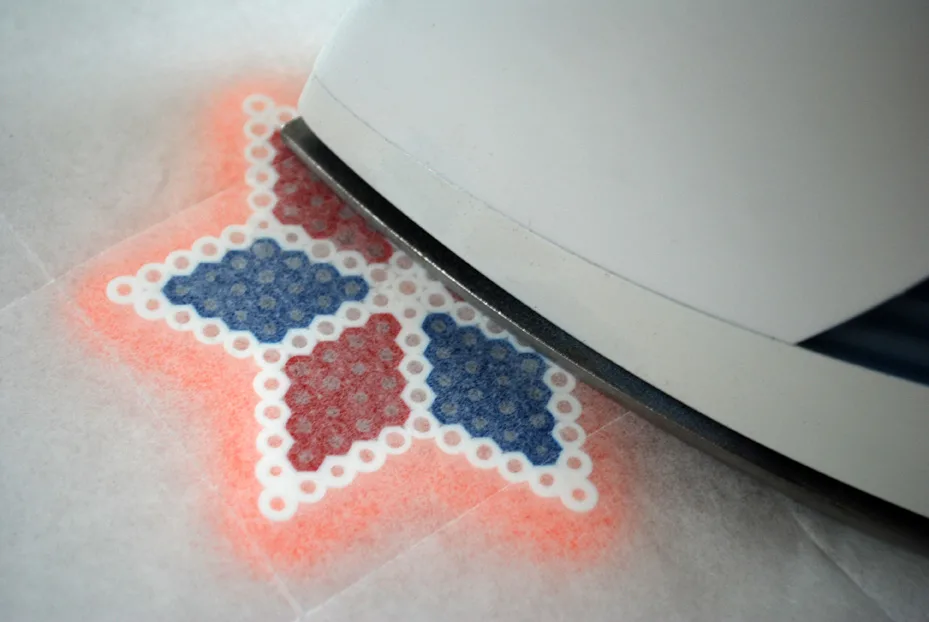 Remove the paper and let beads cool. Now you can iron until the beads completely melt together and we did that on a few, but Elise and I kind of like the holes.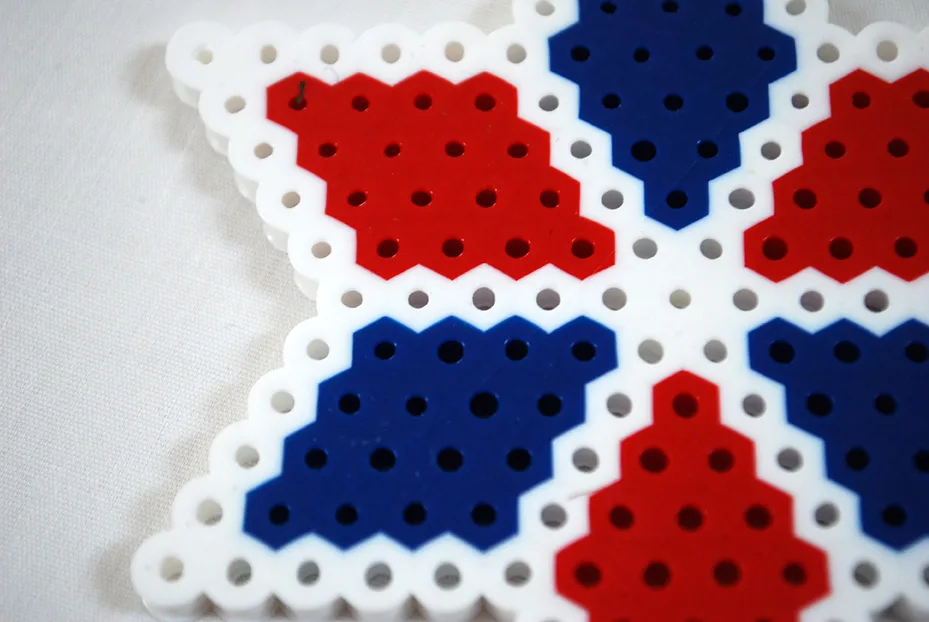 Flip over and iron the other side.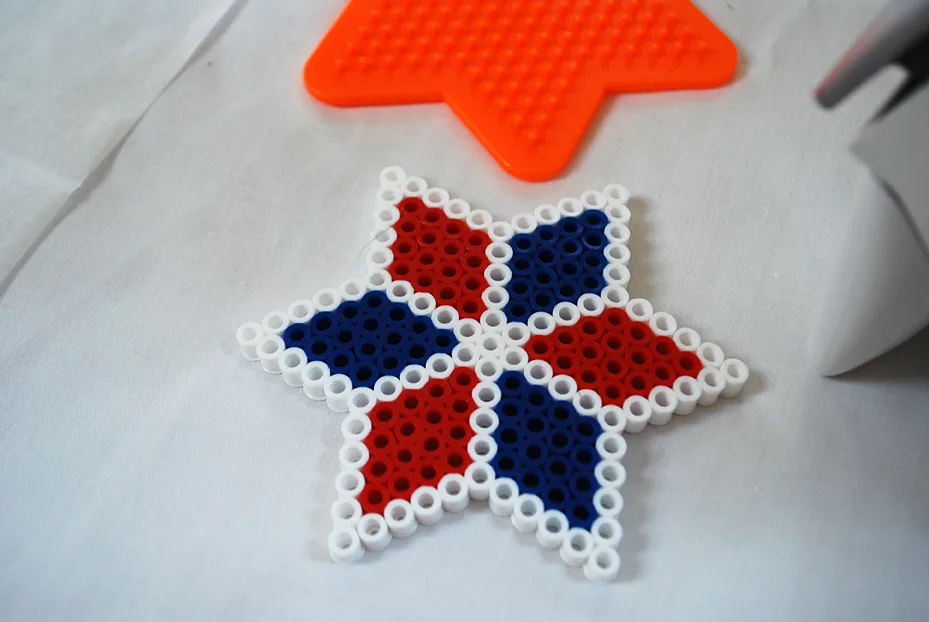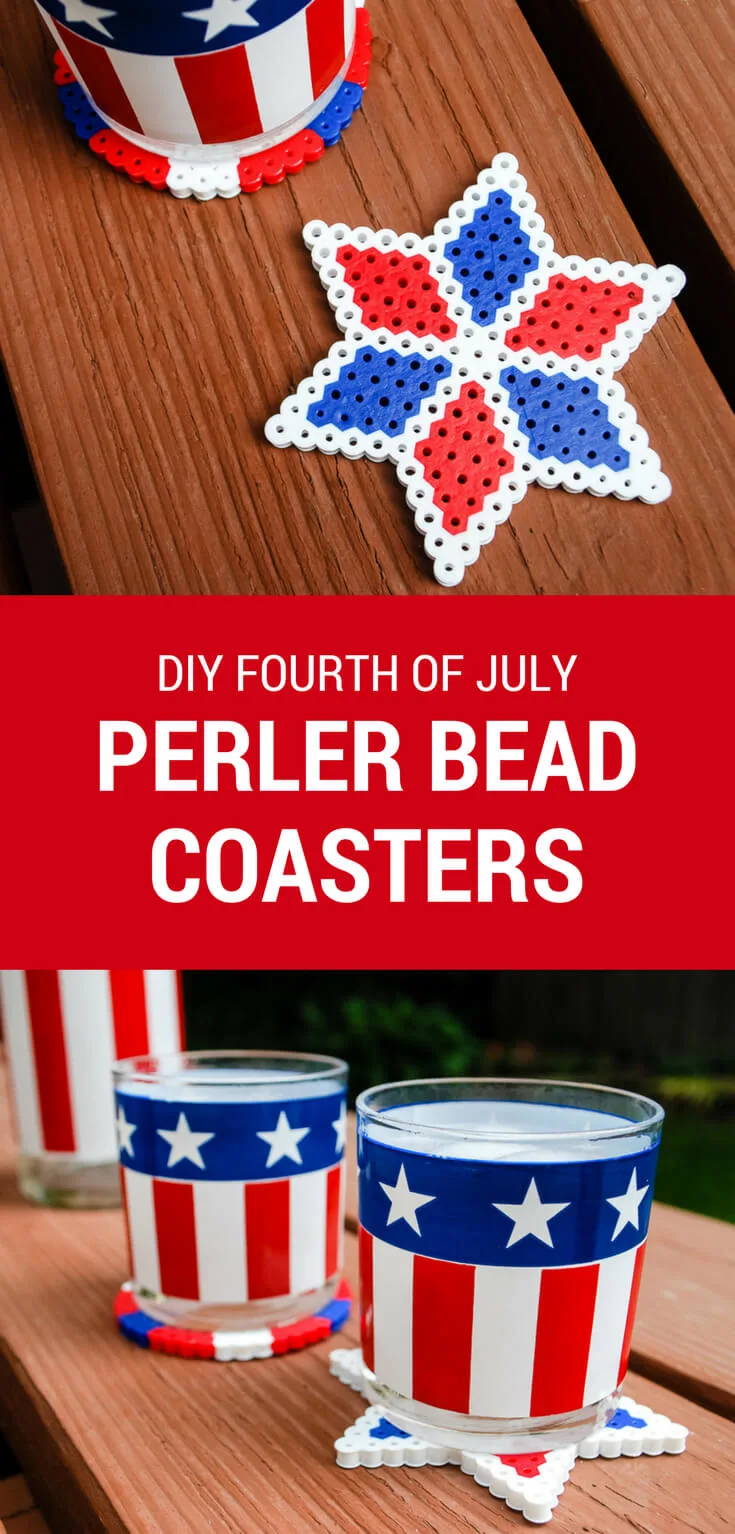 —
Like it? Share it!
The nicest way to say you like it is to pin it on pinterest, post a comment, follow Merriment Design on Facebook, twitter, pinterest, Google+ or sign up for monthly emails. Enjoy! 🙂
Copyright stuff: You're more than welcome to use this free project and tutorial for personal use. Contact me for commercial use and etsy sales.
Save
Save
Save
Save
Save