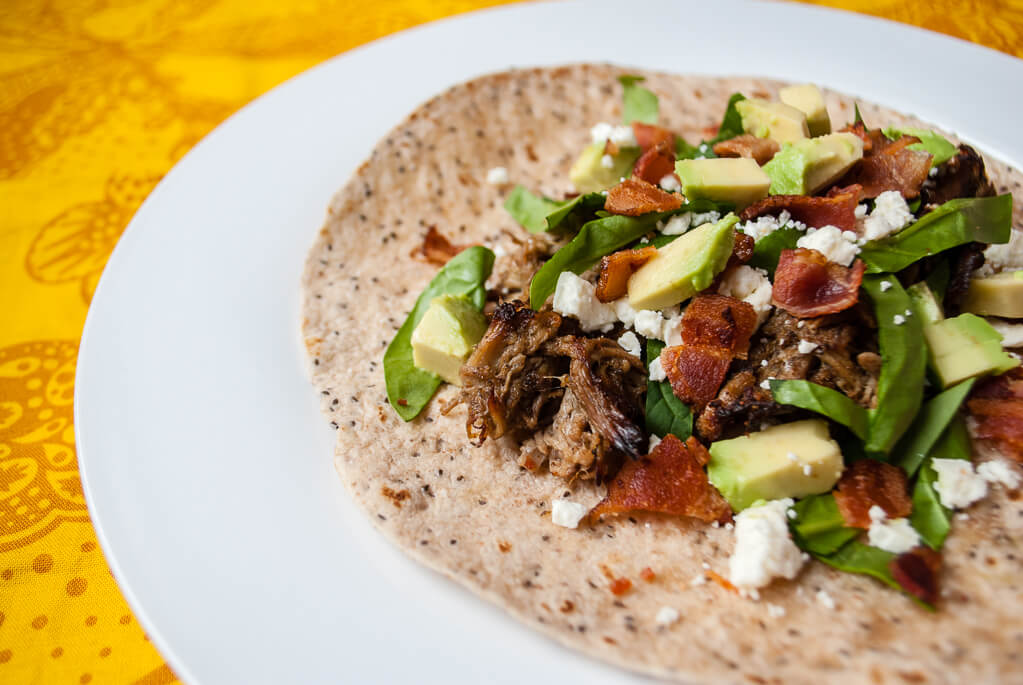 Here's a pork carnitas recipe that's not only kid-friendly but also foodie-friendly. This pork carnitas recipe works for my picky toddler, my adventurous five-year-old, and my foodie husband and I tell you, finding a meal that pleases them all is like finding a tiny unicorn.
Our Chicago home is within walking distance to Antique Taco, the home of amazing tacos and salads set in a throwback antique restaurant. I just love this place so much. We've eaten at Antique Taco so often that I thought I could try to pull off some tacos at home during the week when there's not enough time to go out. There's nothing like the real thing, of course, but this is a pretty great substitute.
See also: Sweet potato crackers recipe >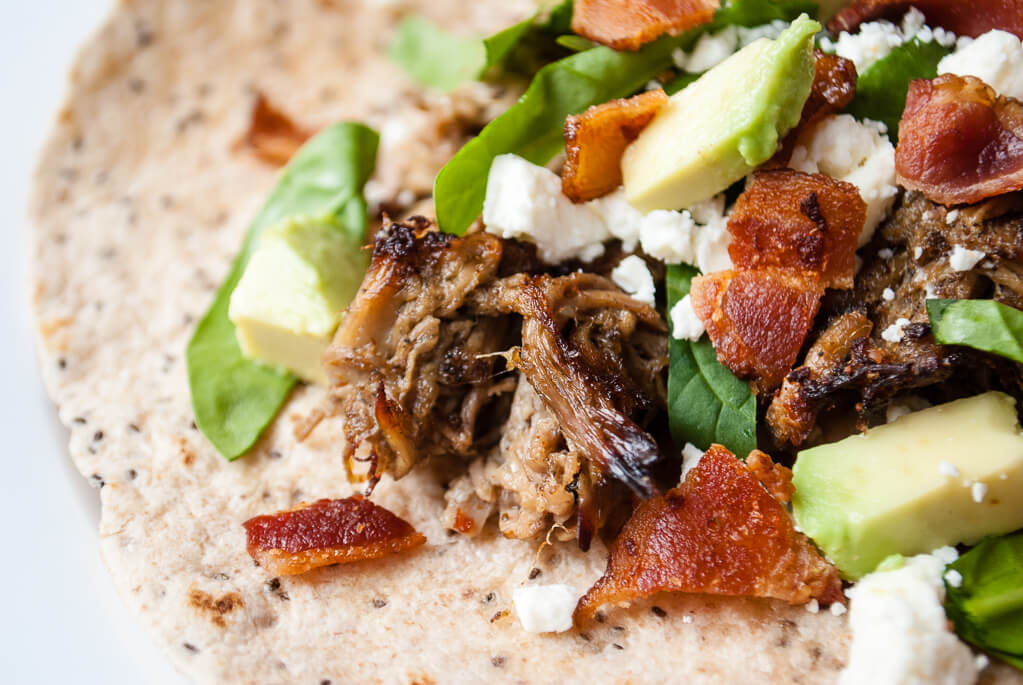 Easy pork carnitas in the slow cooker or Instant Pot
I've made this pork carnitas tacos recipe a bazillion times at this point. Over time and through making it again and again I have altered and perfected this recipe from Damn Delicious by making it more kid-friendly, reducing the salt, and really reducing the proportion of meat to seasoning to give it much more flavor. Then I added toppings inspired by the pork carnitas tacos at Antique Taco restaurant (bacon, avocado, shredded spinach or kale).
Another bonus? It's all cooked in a slow cooker or Instant Pot so it makes dinnertime so easy. You can do a lot of this pork carnitas recipe the night before – I like to measure and mix all the spices, cook the bacon, and slice the spinach. You can also put the toppings into small bowls and the kids can top their own.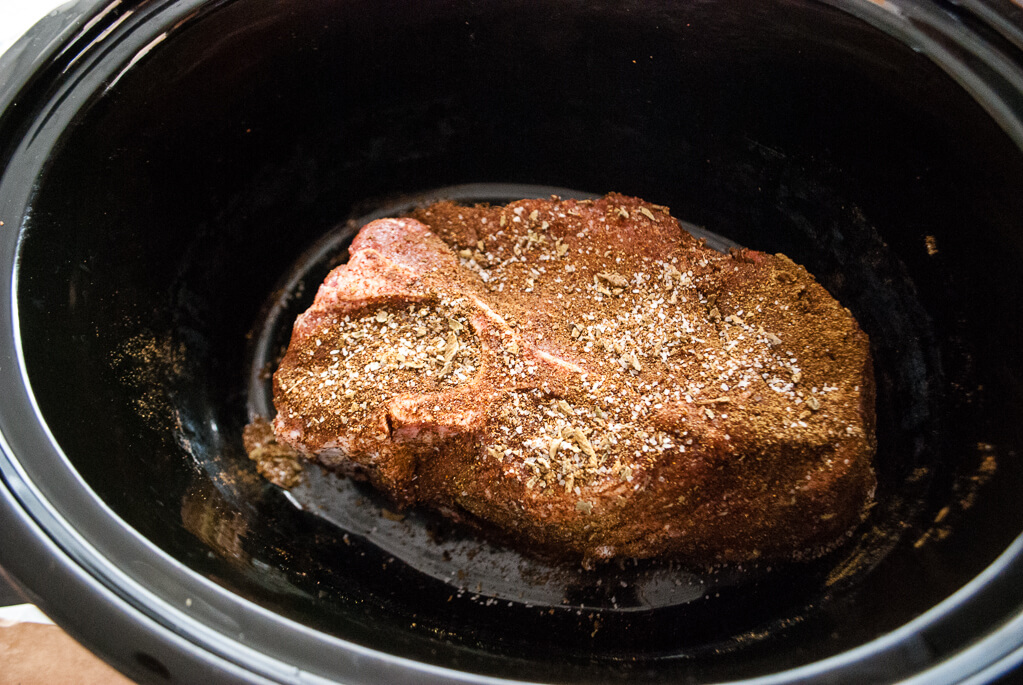 I've served pork carnitas tacos to my family a bazillion times so far and made some adjustments to make this pork carnitas recipe more kid-friendly. It makes plenty of pork carnitas for at least three dinners for four people, usually more. Give it a try and let me know what you think!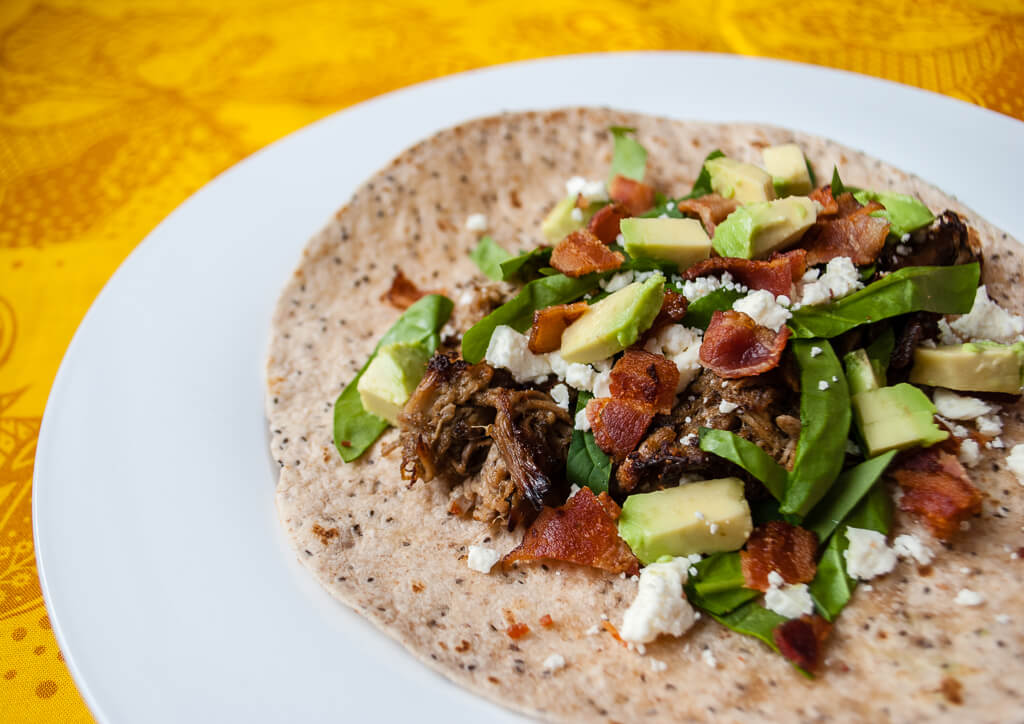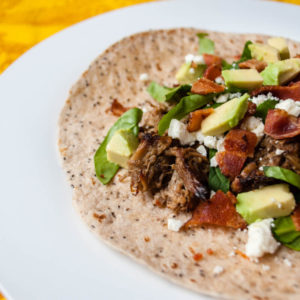 Kid-Friendly Slow Cooker Pork Carnitas Tacos – Copycat Antique Taco recipe
Easy family-friendly pork carnitas recipe for tasty tacos that will please both the kids and foodies.
Ingredients
1

tablespoon

chili powder

2

teaspoons

ground cumin

2

teaspoons

dried oregano

1

teaspoon

salt

you can add more per taste but I think the bacon topping makes it salty enough

2.5

pounds

boneless pork butt shoulder or 3 pounds bone-in

trim off excess fat

1

clove

garlic

minced

1/2

cup

orange juice

1/4

cup

bottled lime juice

or juice from 2 fresh limes

6

" Tortillas

Bacon

cooked and crumbled

Kale or spinach

cut into long thin strips

Queso fresco

or mild feta cheese in a pinch


Avocado

cubed
Instructions
First, buy the best quality pork butt shoulder or pork shoulder that you can and trim off as much fat as you can. Trust me, there will be enough fat on it even if you trim some off.

Mix the spices and salt together and rub it all over the pork and place it in the slow cooker. I like to pour the orange juice and lime juice around the sides to keep the spices on the pork. Then I add minced garlic to the juice.

I recommend slow cooking on low for 8 hours — or cooking it on high for 4 hours if you're short on time but know that it won't be as good. You'll cook it about 25 to 30 minutes in the Instant Pot.

Remove any bone and any large chunks of fat. Then shred the pork using forks and warm for another 30 minutes. Taste the pork and add any more salt that you'd like to taste.

When you're ready to eat, you can crisp up the pork; I think this is optional but it is nice to have some crispy pork bits texture in the tacos. My son Liam prefers his pork not crispy so you'll want to test it with your kids. Only crisp what you're planning to eat immediately. I cover a baking sheet with foil, put enough pork on it for dinner, and store the rest of the pork for leftovers (we like to make pork nachos).

At the same time, put the tortillas into the oven (on the side rather than under the broiler) to warm them up a bit.

Now it's time to make a pork carnitas taco like the ones at Antique Taco. Put a tortilla down first, then layer on the pork and add toppings – small pieces of bacon, queso fresco, sliced avocado and spinach. Drizzle with a wedge of lime.
++++++
Be sure to pin this slow cooker pork carnitas recipe for dinner or the Super Bowl: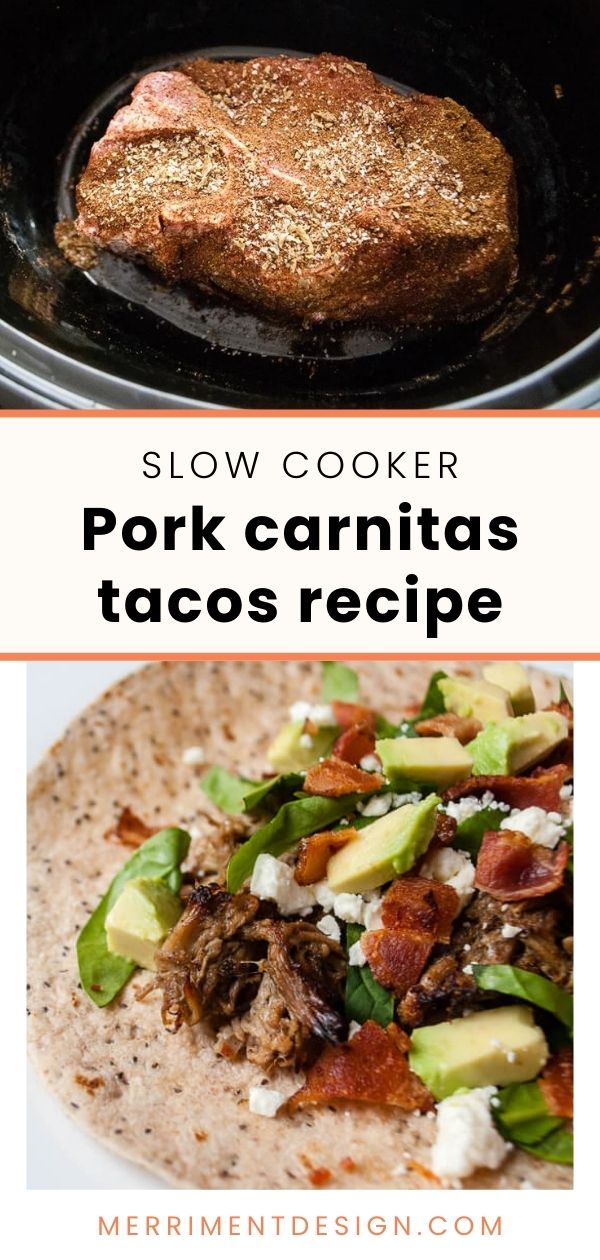 ++++++
And try one of my other popular family-friendly recipes: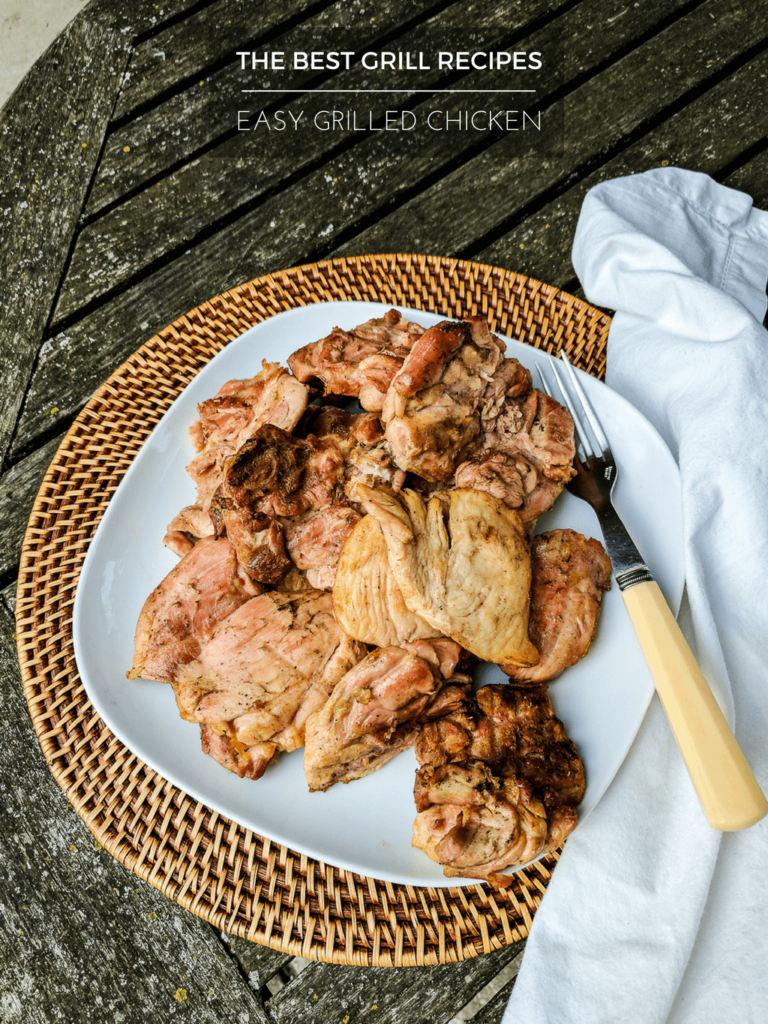 ++++++
Like it? Share it!
The nicest way to say you like it is to pin it on Pinterest, post a comment, follow Merriment Design on Facebook, Pinterest, Instagram or sign up for monthly emails. Enjoy! 🙂