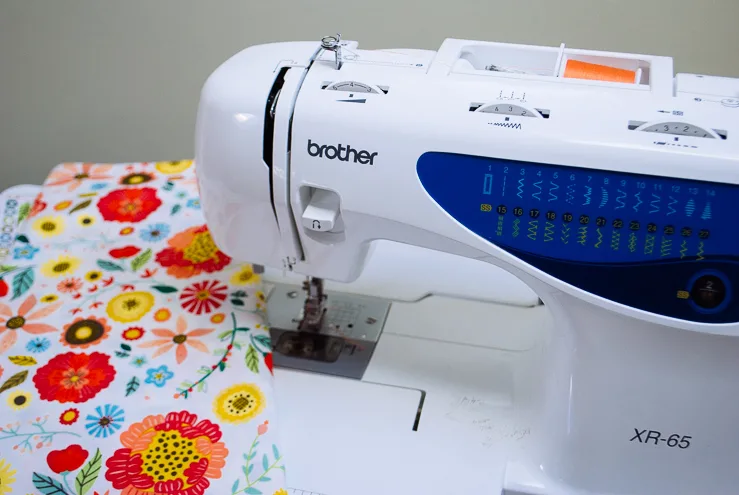 I've gotten a couple emails lately asking me about my sewing machine and what sewing machine I recommend, so here's some advice for beginning sewers.
The quick answer? You don't have to spend a lot, and honestly you really shouldn't!

My machine is a basic model Brother XR-65 with a quilting table that cost less than $100. Nothing too fancy, it's really a basic beginner's model but it gets the job done on pretty much any basic sewing project out there. There are newer models out there now and I recommend that new sewers start with a basic beginner's model like these and then assuming that you really use it, then you can always upgrade later and sell your starter one on craigslist.
My number one thing to look for when buying a sewing machine? Buy a machine that's easy to thread. You'll be switching out your thread colors and winding bobbins, and if you dread re-threading your machine you won't sew as much as you should sew.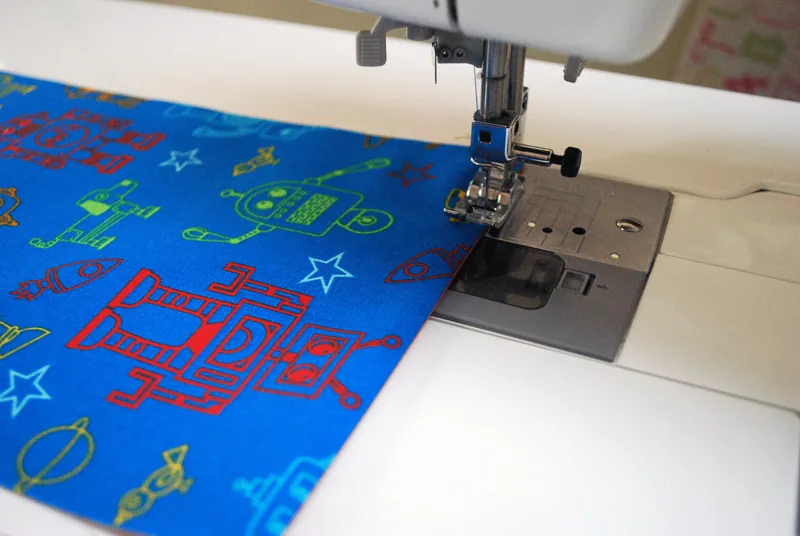 Once you pick out a sewing machine, you'll need a few extras like sharp fabric scissors, a good quality marking chalk, pins and some fabric (of course!). I've pulled together a list of the bare minimum sewing materials that you need in your beginner sewing kit. It's the bare minimum.
Easy Beginners' Sewing Projects
Once you have your machine, here are a few easy sewing projects to take on first: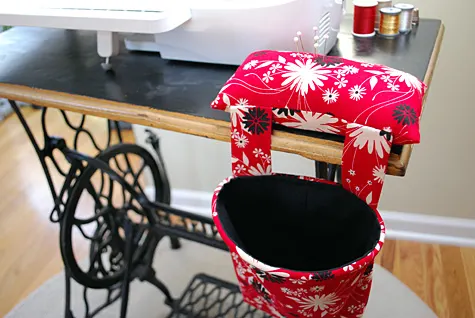 Pincushion Thread Basket! This is an easy and useful first project. Pick out some pretty fabric and make yourself a little tiny trash can that sits right next to your new sewing machine.
Gifts! DIY baby bibs are a quick and easy beginner project.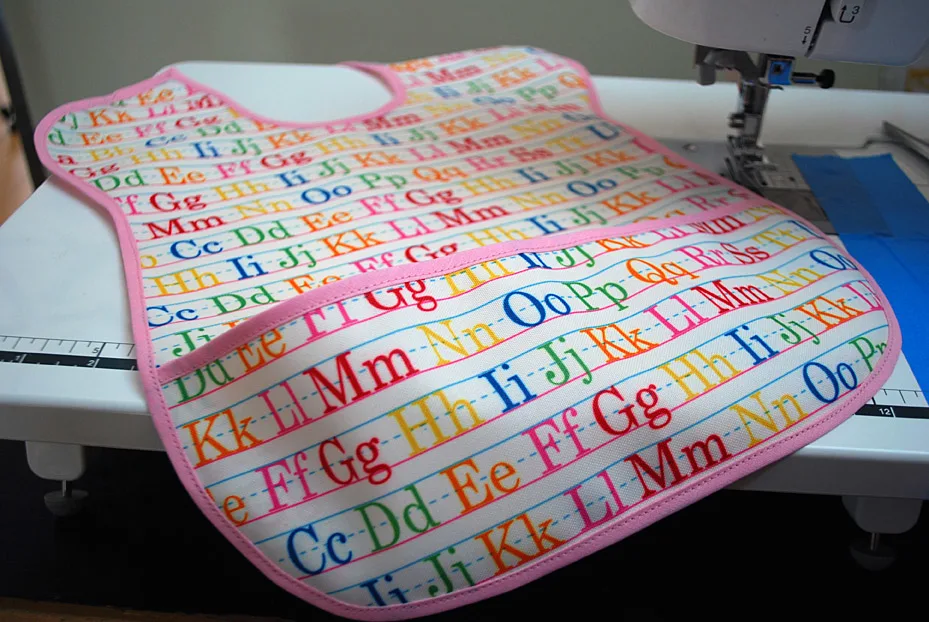 Upcycling! A great way to practice without worrying about wasting pretty material is to use recycled materials. Here's an easy project to make a curved burp cloth out of old towels: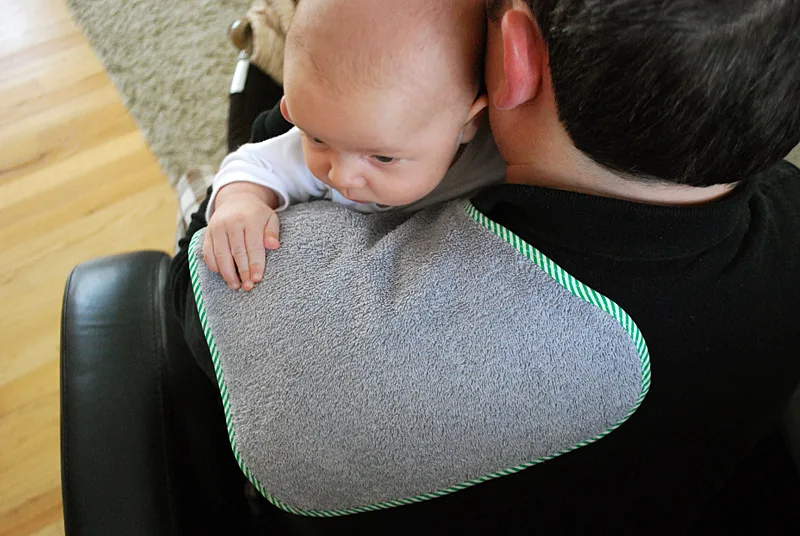 And I have a lot more free sewing tutorials so enjoy.
And of course, pinterest is your friend. Here's a pinterest board for Sewing 101 Tips and Tricks:
Follow Merriment Design :: Kathy Beymer's board Sewing 101, Tips & Tricks on Pinterest.
And a pinterest board filled with free sewing patterns:
Follow Merriment Design :: Kathy Beymer's board Free Sewing Patterns on Pinterest.
Expect Mistakes and Have Fun!
When you start sewing you're bound to make some mistakes. Go easy on yourself and don't get discouraged! Start with simple pieces like aprons, A-line skirts and headscarves. Measure twice, cut once. Take breaks if you get frustrated and don't let them get you down.
It's a great feeling the first time you are complimented something that you sewed yourself. What are you going to make first??
This article was sponsored by Tesco. Thanks, Tesco, for sponsoring this post!