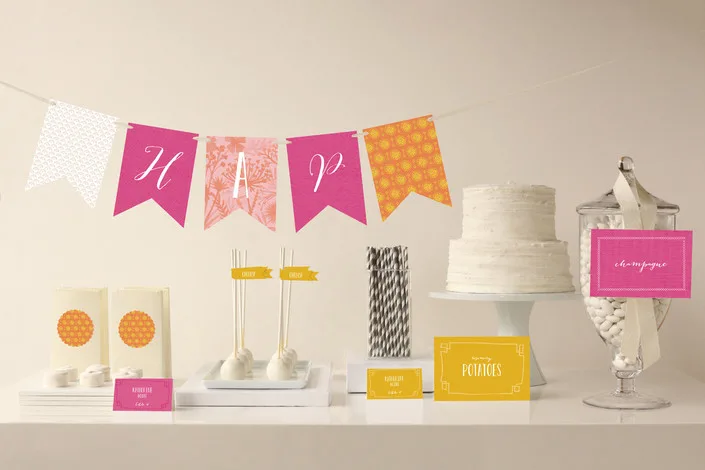 I want to share the 80th birthday party decorations with you that I got from Minted. Yep, that's right, I didn't make any decorations for my mom's 80th Birthday Open House and I gotta tell you, it was so nice!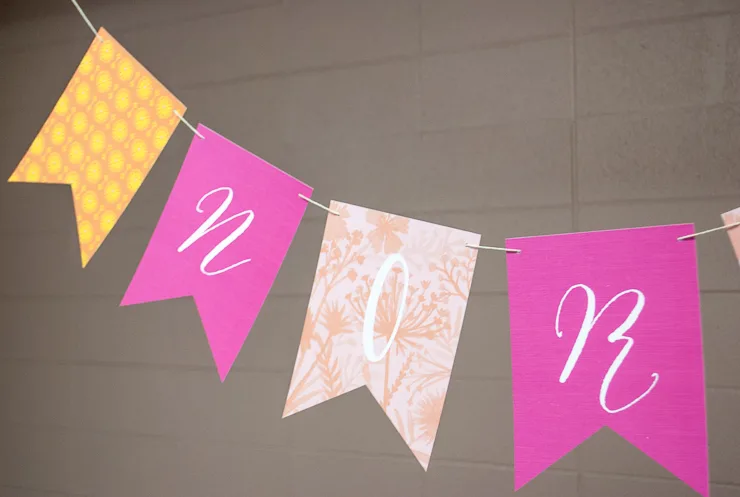 Sometimes it's better to buy than make, you know? And Minted has super high-quality, richly printed party decorations so I knew that the birthday girl would love it.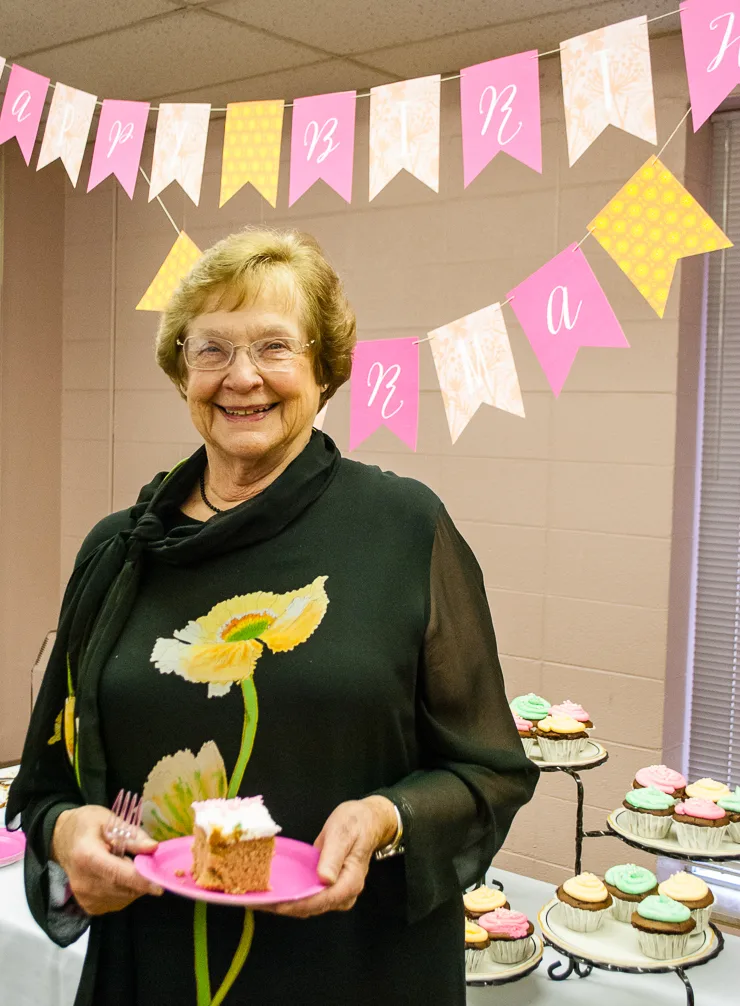 We held the open house at my mom's church Fellowship Room and I'm not gonna lie to you, it's not a pretty venue. Try your best to look past the concrete walls and sketchy lighting!
OK so Minted sent us the personalizable bunting banner in Wanderlust – it's a really nice design printed on both sides of high quality paper.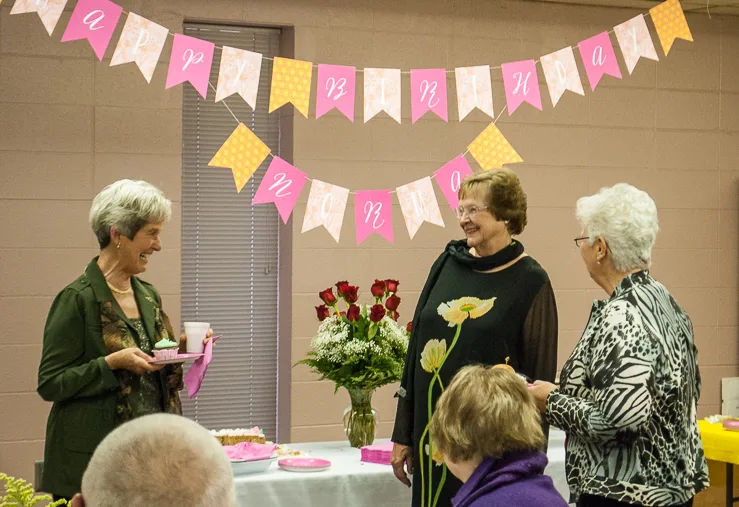 And we put matching table confetti on all of the tables and added simple flowers: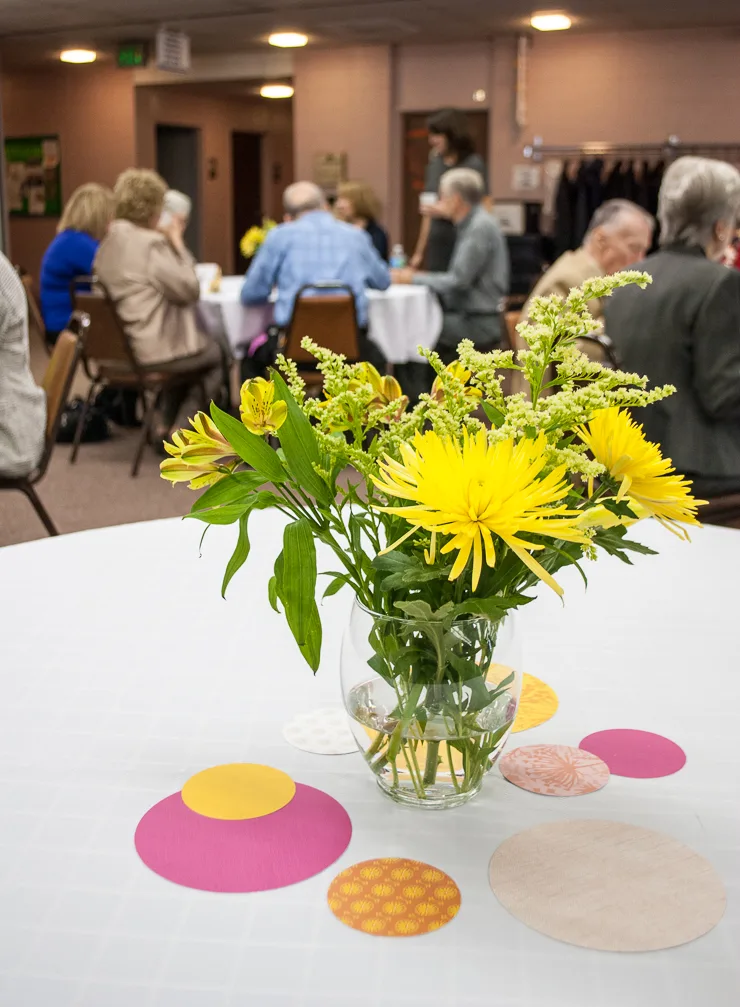 We also got personalizable party signs for the card basket.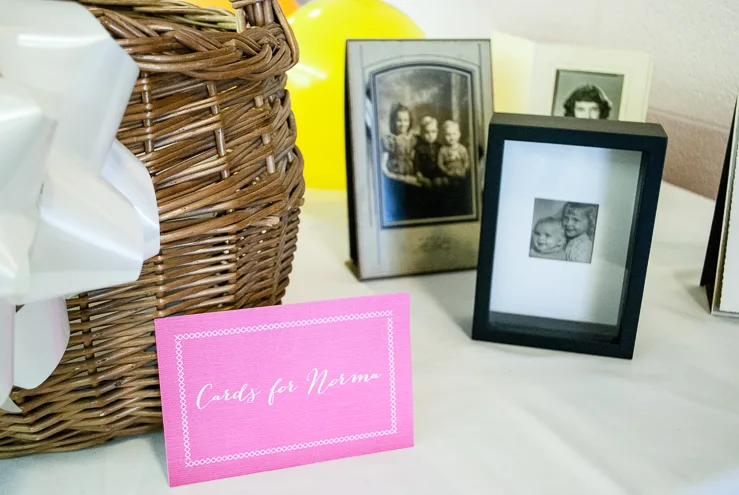 And put this sign next to my mom's toddler photo – people say that I look just like her, what do you think?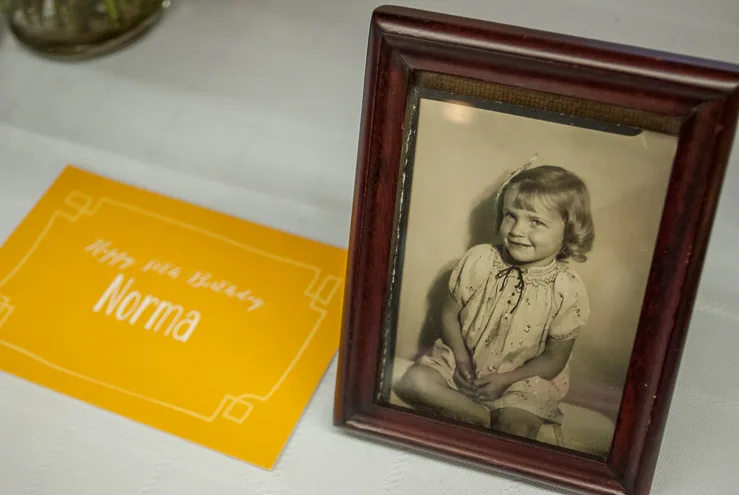 I chose the Wanderlust design but Minted has a bunch of stylish designs for all kinds of parties: baby showers, kids parties, weddings, holidays, adult birthdays and more. I like Botanical Affair: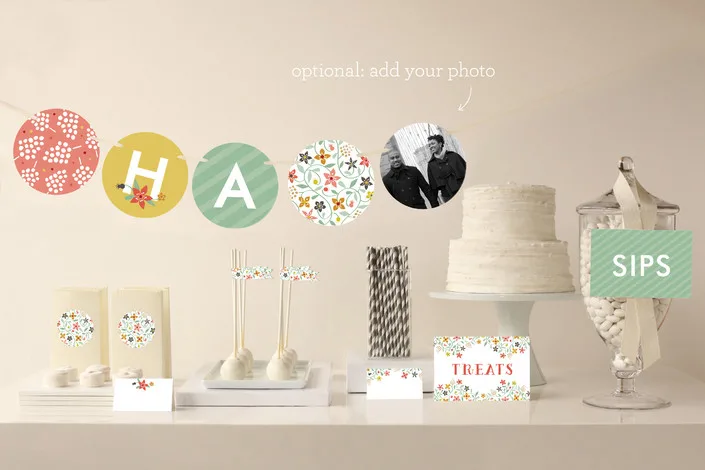 And Wild Gardens: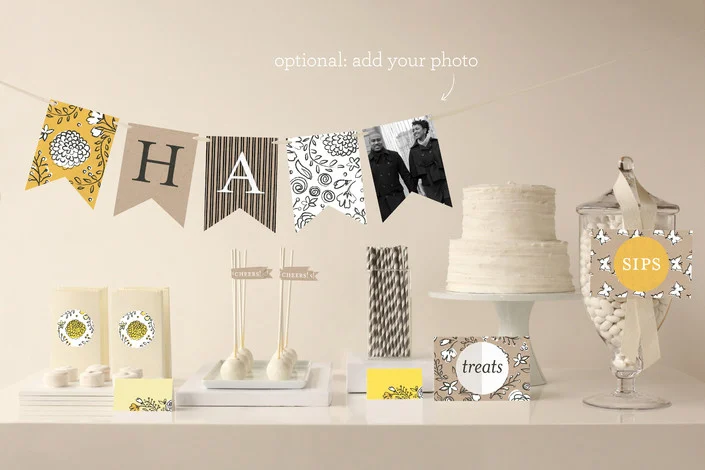 And Argh! Pirates! is too adorable for a kid's party.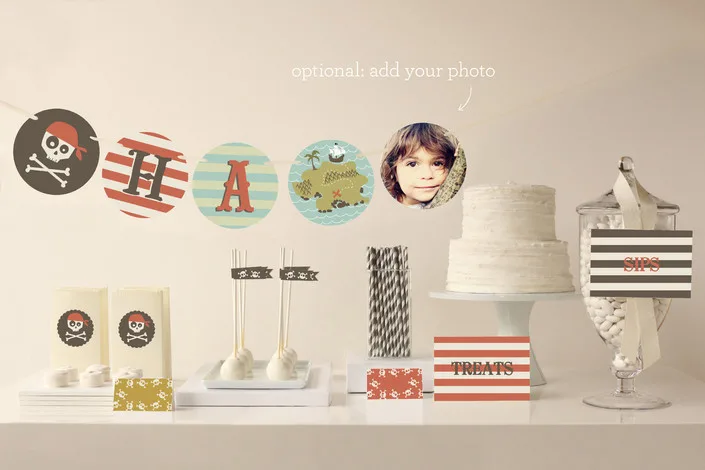 How about Shower of Love for a gender-neutral baby shower?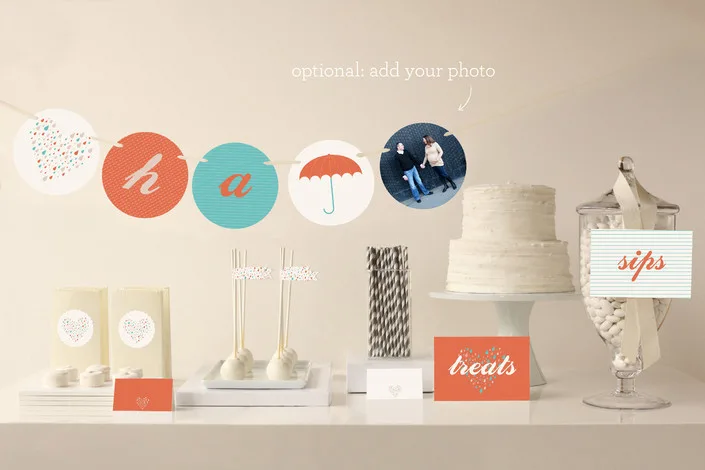 My mom and my sisters were really impressed with Minted party decorations and I'm so glad that I didn't make party decorations myself this time. Thank you, Minted, for adding a special indie-designer look to my mom's 80th birthday party!