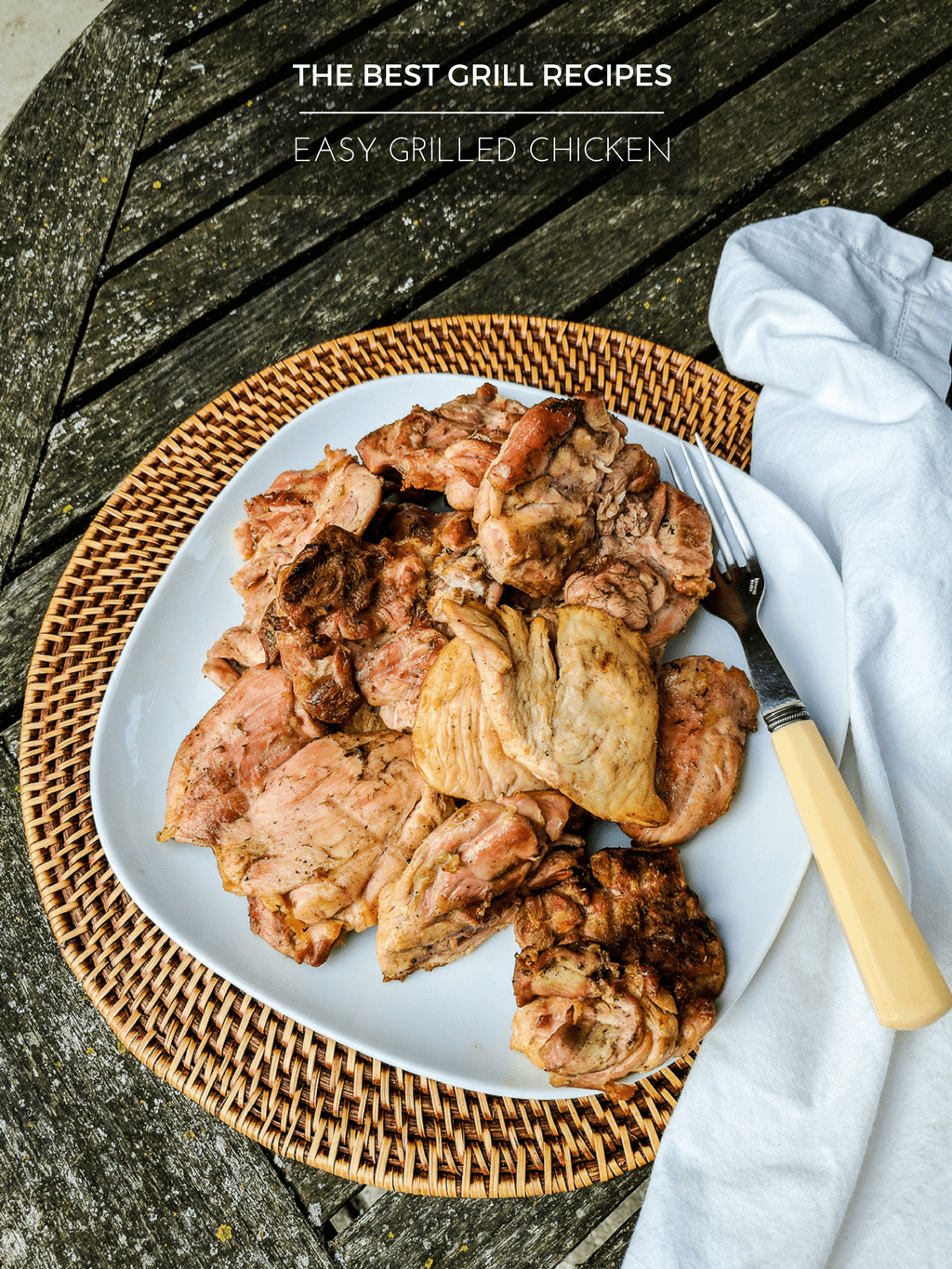 Today I'm sharing the best grilled chicken recipe to make this summer. This grilled chicken recipe uses a super easy, foolproof marinade that takes just a few ingredients and is cheap enough to serve a crowd.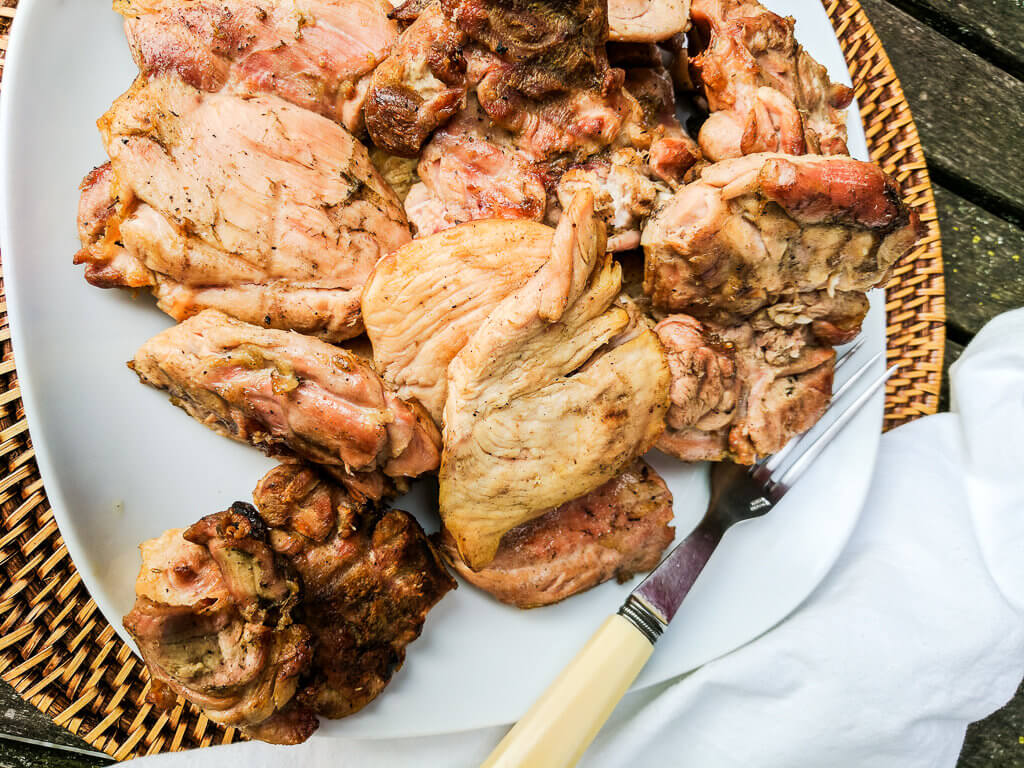 Shane is the chef in our family and he's a master griller. His grandmother and mom passed down this grilled chicken marinade and he's since tweaked it to perfection. It's one of those golden unicorn recipes that kids and adults both like. I always have Shane make extra grilled chicken to slice onto salads and tacos the rest of the week. Here is the master at work…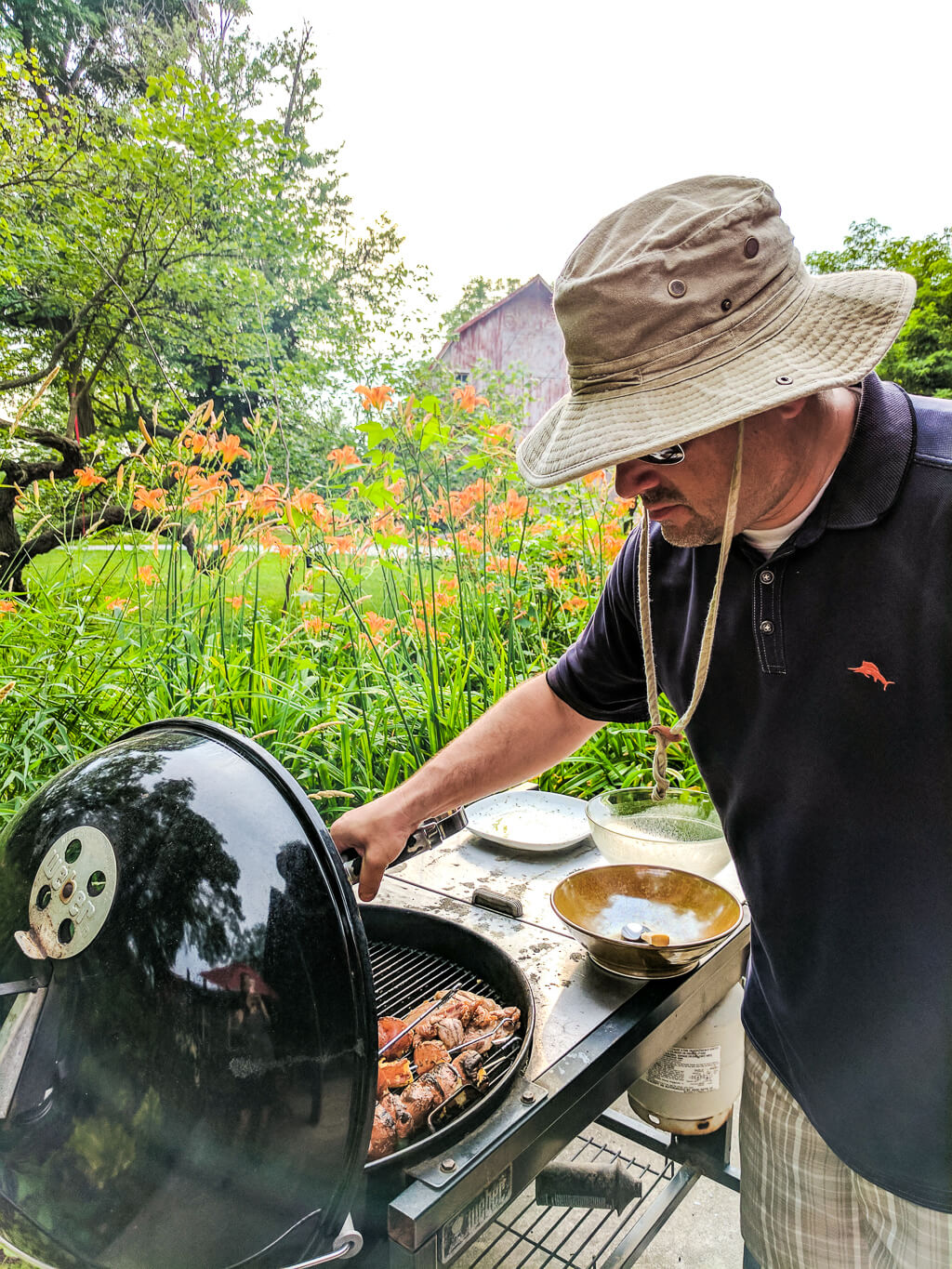 Some people call it Cornell Chicken or State Fair chicken; Shane calls it "Church Chicken" because in upstate New York where he grew up this grilled chicken was often served at church socials and family gatherings. I've shared another easy marinade recipe before but this one is the best for chicken and our hands-down family favorite.
You can make it with chicken breasts or chicken thighs: personally I prefer chicken thighs because it's more nutritious (and cheaper too) so give that a try. Shane likes to grill it up along with some potato skewers.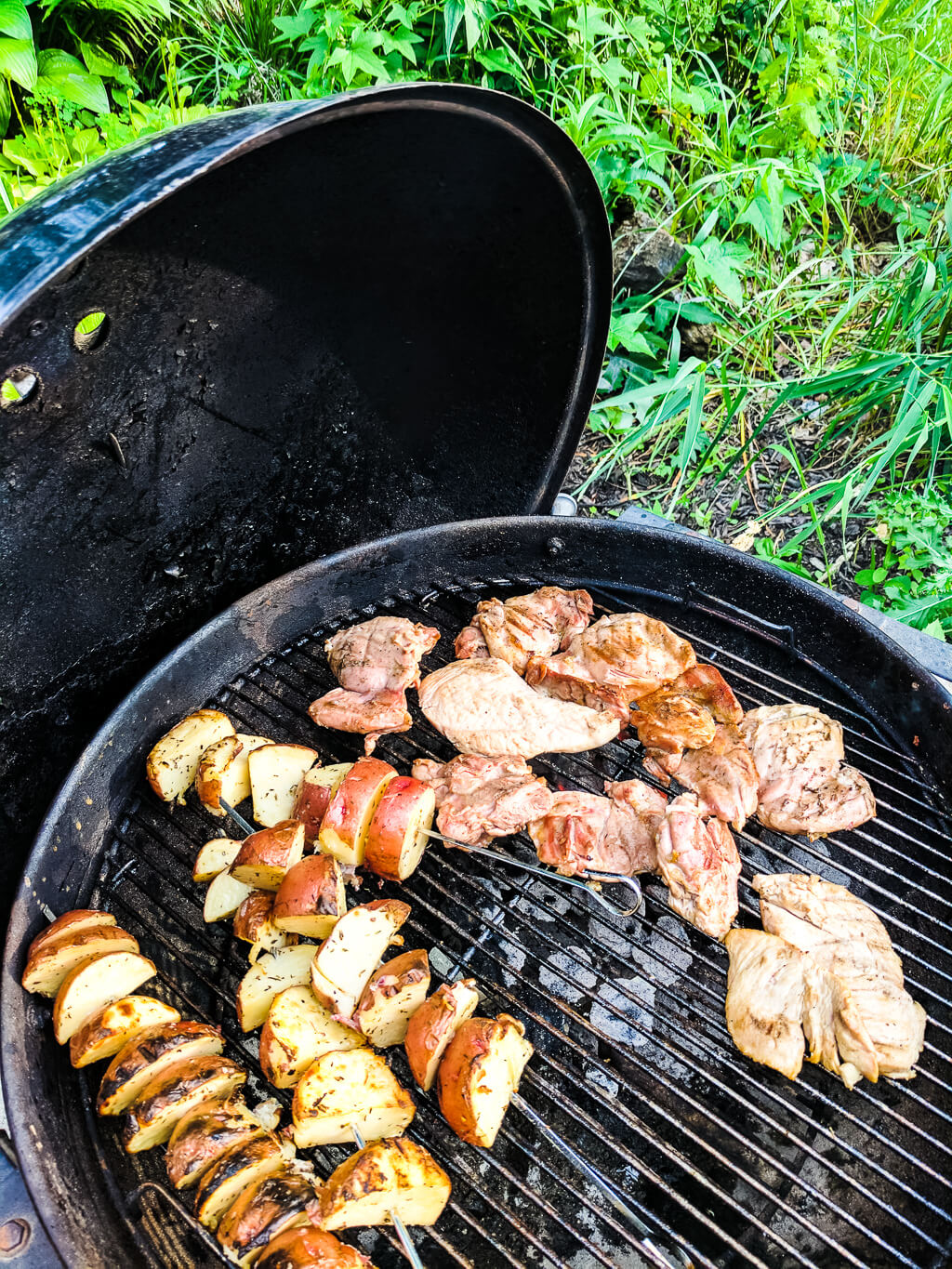 Reserve a little bit of the marinade and put it to the side before marinating the chicken and you've got a really nice side dip.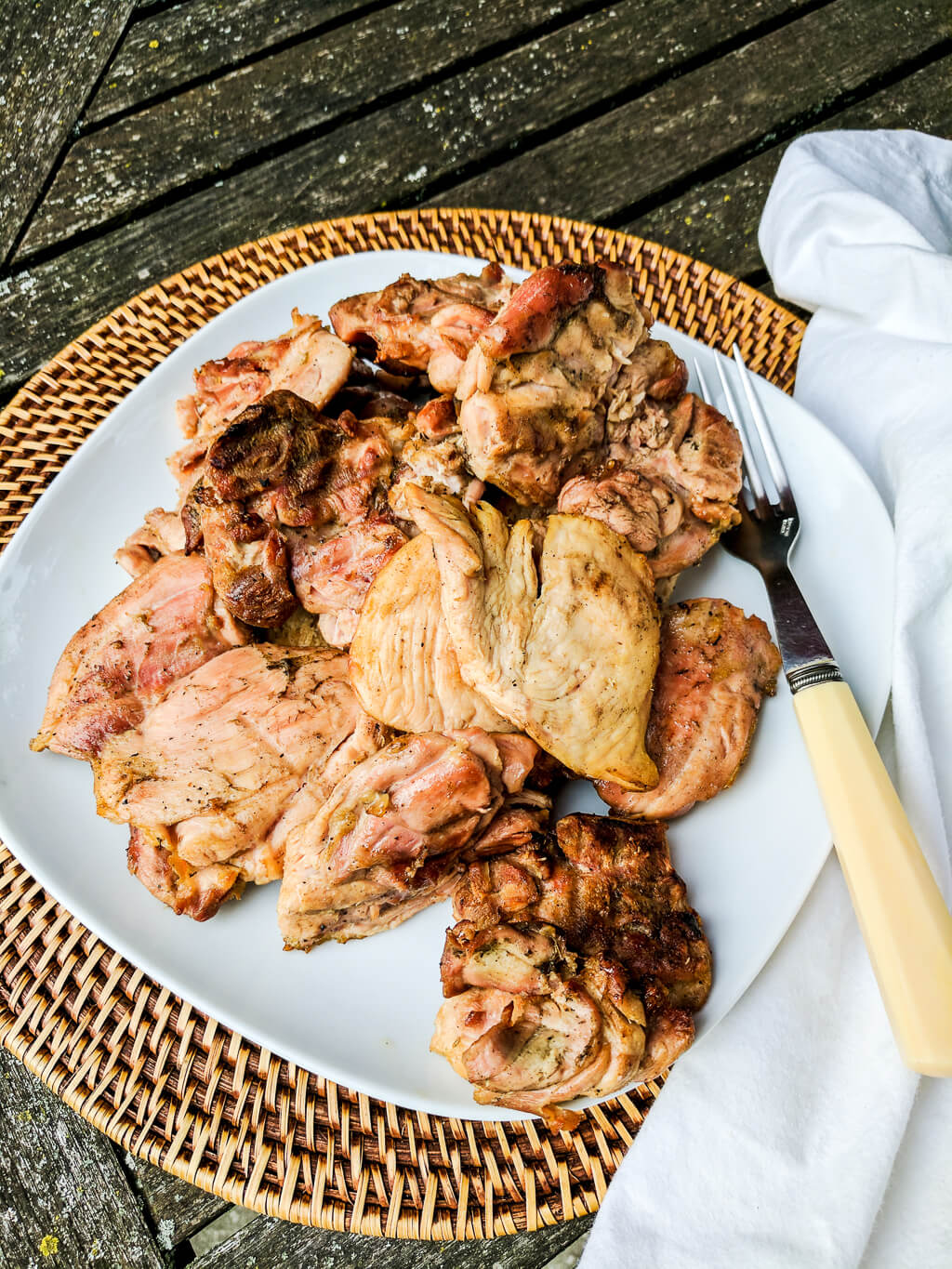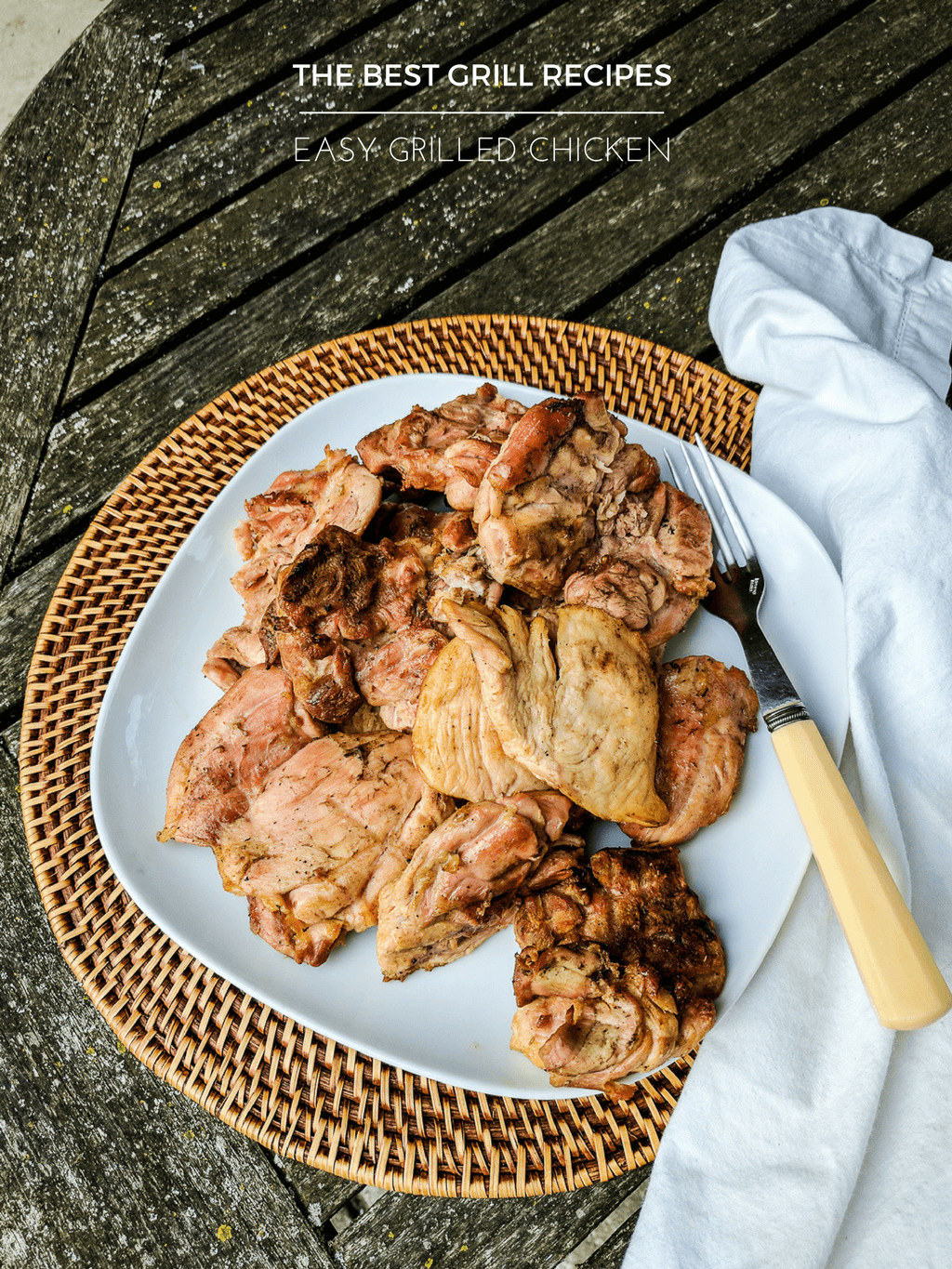 The Best Grilled Chicken Recipe: Shane's Famous Chicken Marinade from Upstate New York
The best grilled chicken recipe! This upstate New York chicken marinade takes just a few ingredients and can easily serve a crowd or make enough leftovers for salads and quesadillas for the rest of the week.
Ingredients
1

egg

1

cup

vegetable oil

2

cups

apple cider vinegar

1.5

tablespoons

course salt

1

tablespoon

poultry seasoning

1

teaspoon

black pepper

3

pounds

of chicken thighs

I recommend and/or chicken breasts
Instructions
To make the marinade: Whisk the egg, then add the oil and whisk it together until it's all mixed. Shane says this is the beginning of a remoulade. Then whisk in your dry ingredients (salt, poultry seasoning and pepper) along with the apple cider vinegar.

If you like, reserve a little bit of the marinade in a small cup and refrigerate to use as a dip later.

Pour the marinade into a gallon-size Ziplog bag and add chicken. Seal the bag and make sure the chicken is fully covered with the marinade. Shane says to marinate it for up to 24 hours, minimum of 8 hours.

Be sure to toss out the used marinade that the chicken was marinating in (have to say it, just in case you're tempted).

Preheat your barbecue grill. You can optionally oil the grill but there's so much oil in the marinade that it should be OK without it. Grill the marinated chicken over indirect heat on the grill (to the side of the grill), flipping it halfway, until it is almost fully cooked at 165 degrees (use a meat thermometer), then finish it off over the flames until it's fully cooked.

For leftovers: slice thinly and put into quesadillas or on top of salads.
[clear-line]
And tell me in the comments below: Do you prefer chicken breast or chicken thighs?
—
Like it? Share it!
The nicest way to say you like it is to pin it on pinterest, post a comment, follow Merriment Design on Facebook, twitter, pinterest, Google+, instagram or sign up for monthly emails. Enjoy! 🙂
Copyright stuff: You're more than welcome to use this free project and tutorial for personal use. Contact me for commercial use and etsy sales.