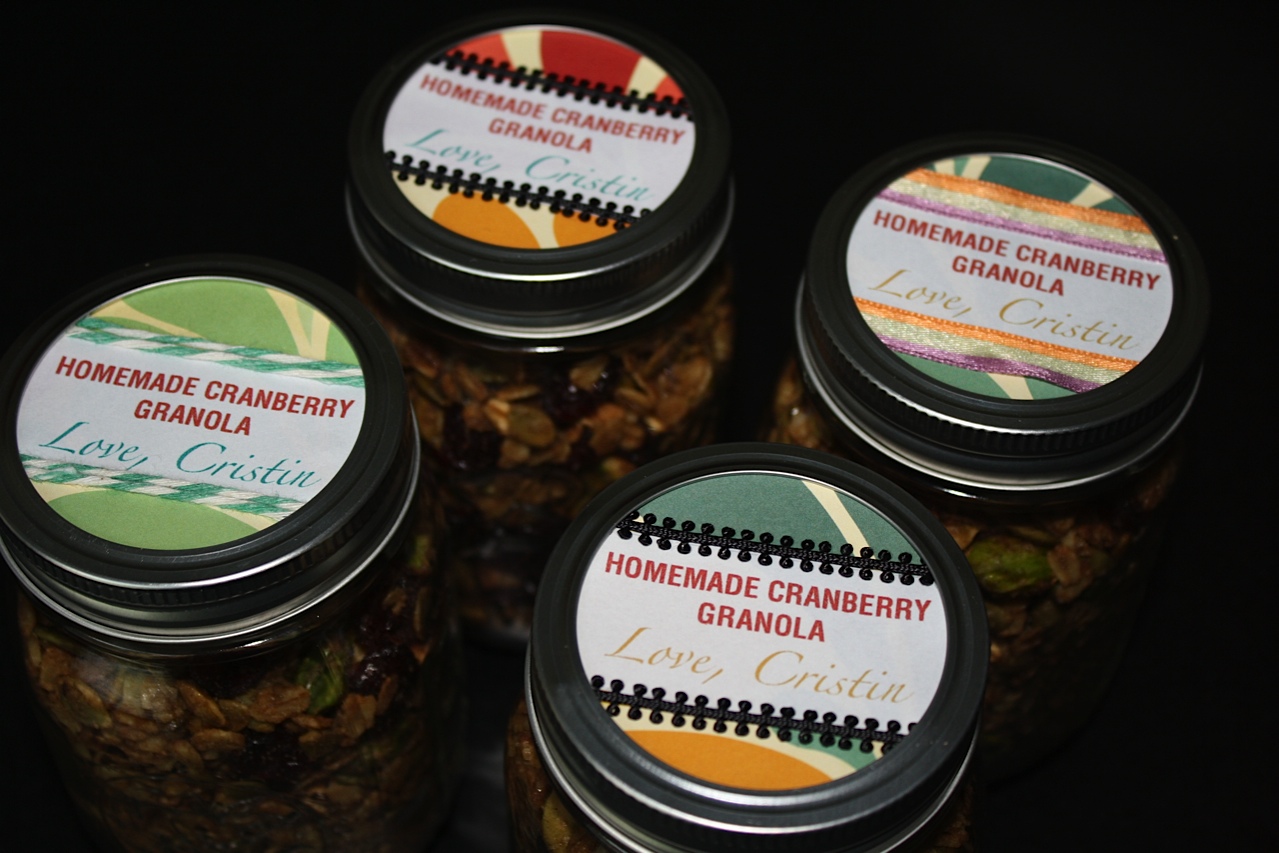 Cristin Siegel is here with us today to share another of her awesome DIY projects (see Giving Tree Save-The-Date Wedding Announcement Free Printable, Kaya's dog bed free sewing pattern, Covered Card Boxes, and Personalized Mason Jars for Wedding Bouquets). And this one is super yummy, trust me; Cristin gifted me a jar of her homemade cranberry granola which I quickly devoured. Take it away Cristin…
I was so honored when Kathy asked me to write some guest Merriment posts this summer while she's on maternity leave. As a long time admirer of Kathy's blog it's fun to have some of my own projects featured. As a new mom-to-be I'm thrilled to be able to fill in so that she can snuggle properly with Elise and little Liam. Hopefully I'm up to the task! There's no time like the present – my first project is giftable homemade granola.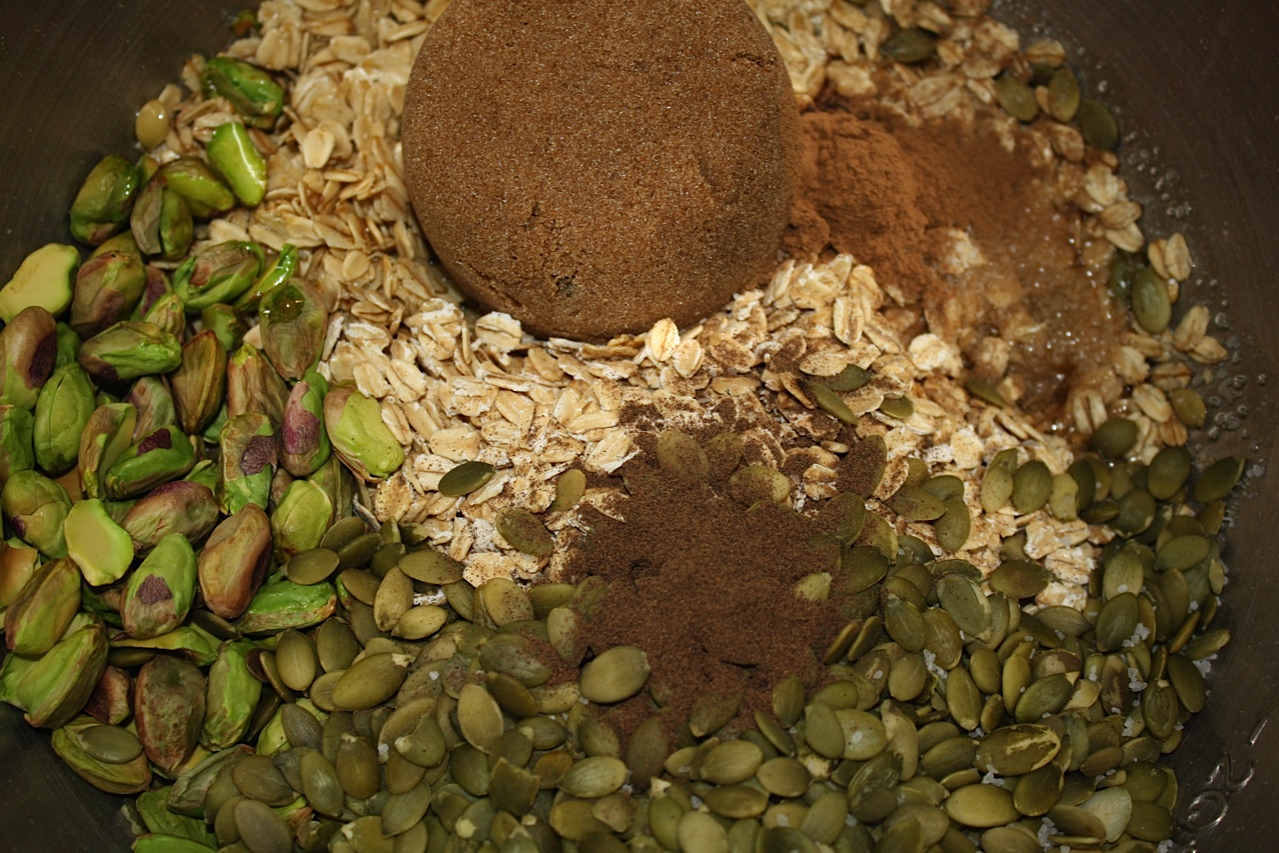 My friend and colleague, Sharon Bautista, has the most knowledgeable and experienced taste buds around. She's been to nearly every restaurant in the city of Chicago and far more than a passing number throughout the rest of the US and around the globe. She knows exactly where to go to get the best of anything – pizza, falafel, bagels, pie, and so on. She's constantly fattening us up at work with tasty delectables. I knew when Sharon recommended a homemade granola recipe it was bound to be delish. Of course Sharon did not disappoint.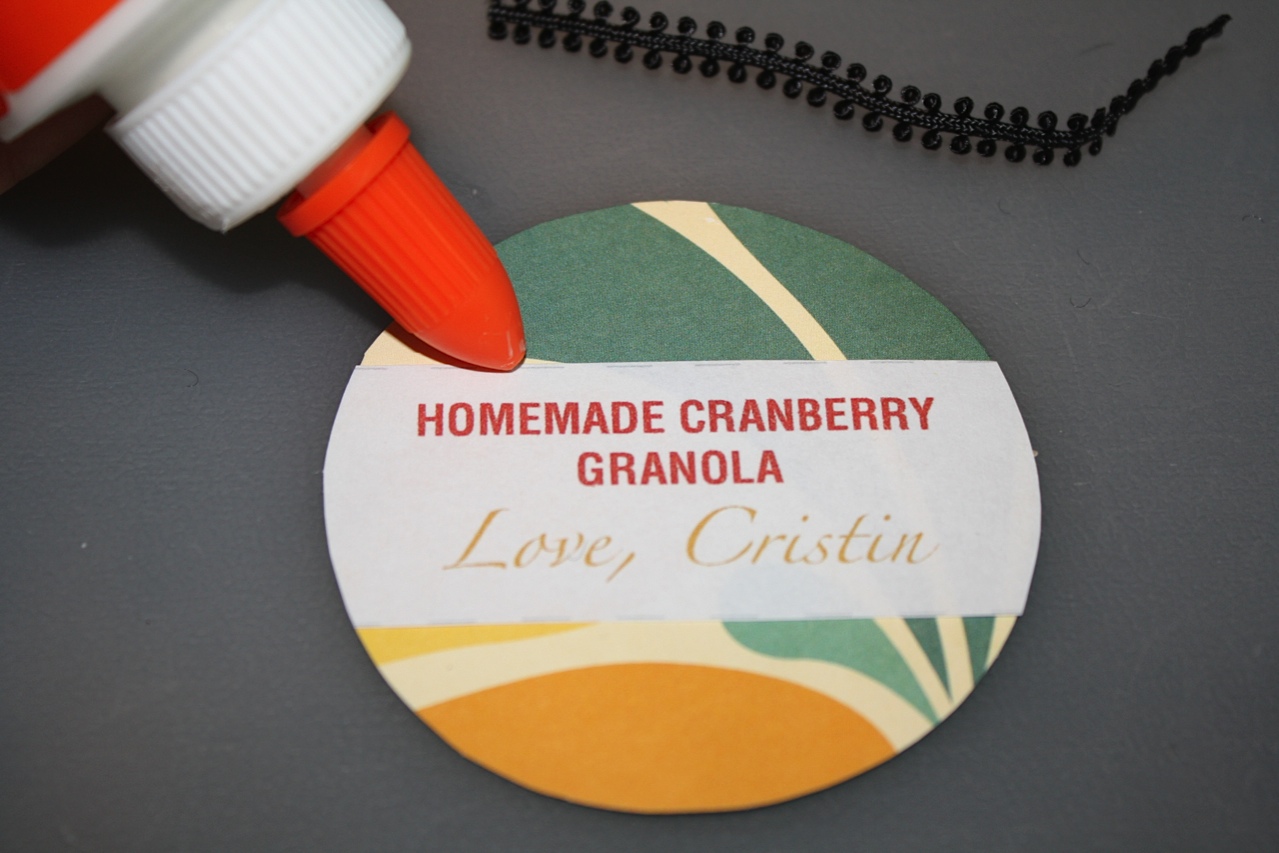 This recipe is so super simple even the clumsiest of cooks (like myself) can handle it with ease. Just for the sake of full disclosure the original granola recipe came from the New York Times but I made a handful of modifications and substitutions on the fly – you should feel free to experiment and do the same. I packaged the granola in a mason jar with a handmade label and voilà, an easy and delicious gift!
WANNA MAKE IT? Homemade Cranberry Granola Recipe –>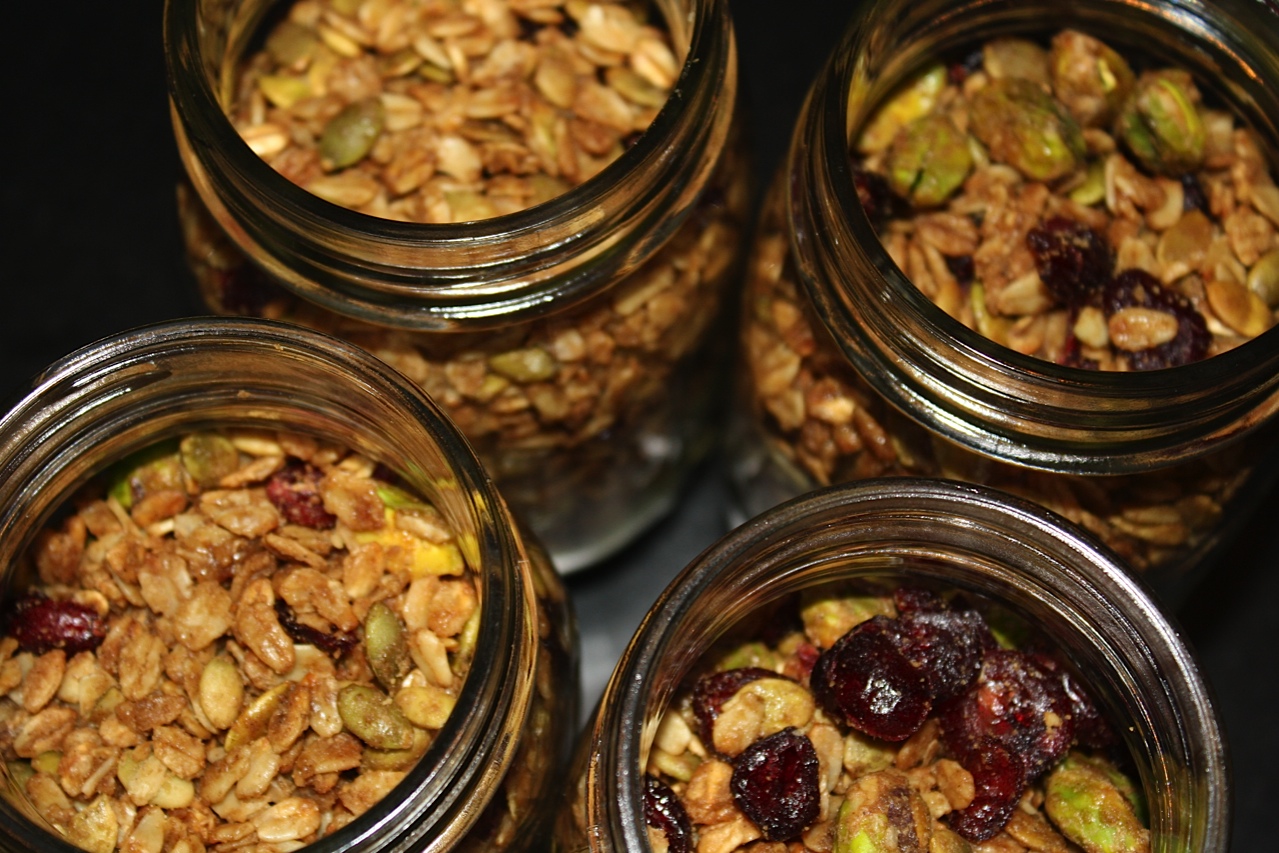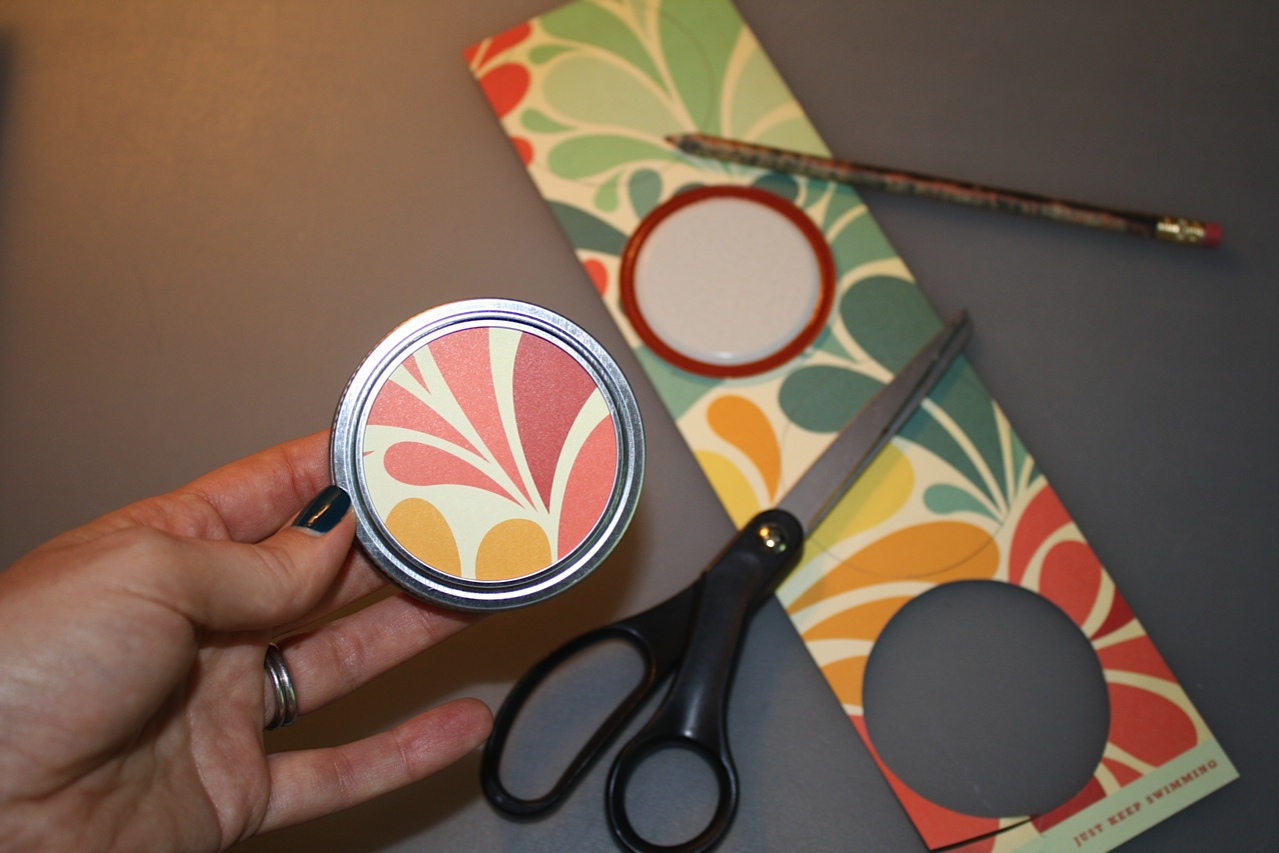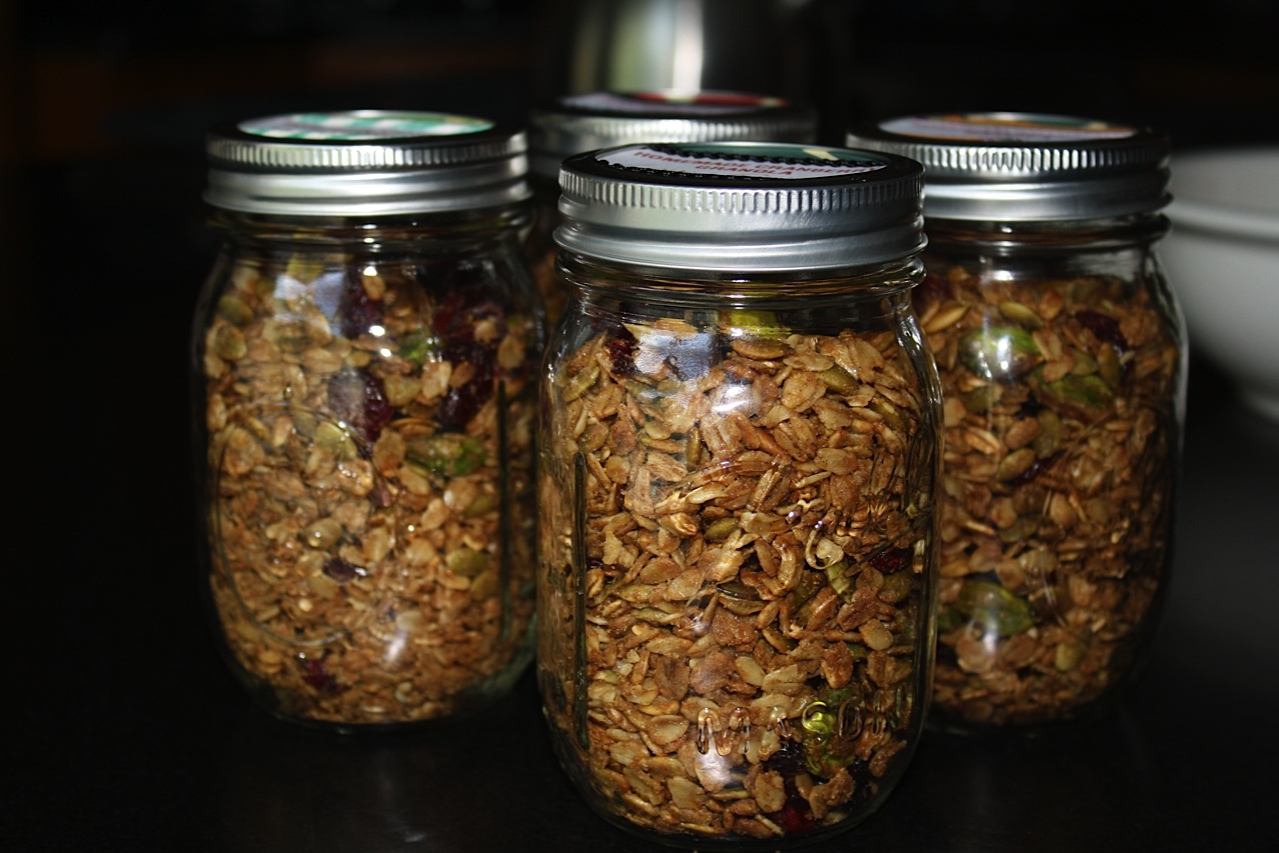 Ingredients and Supplies for Making Homemade Cranberry Granola Recipe:
Granola Recipe (adapted from the New York Times)
3 cups old-fashioned rolled oats
1 1/2 cups raw pistachios, hulled
1 cup raw pumpkin seeds, hulled
3/4 cup pure maple syrup
1/2 cup extra virgin olive oil
1/2 cup packed light brown sugar
1 teaspoon kosher salt
1/2 teaspoon ground cinnamon
1/2 teaspoon ground cardamom
3/4 cup chopped dried cranberries
Mason Jar Lids
How to make Homemade Cranberry Granola Recipe: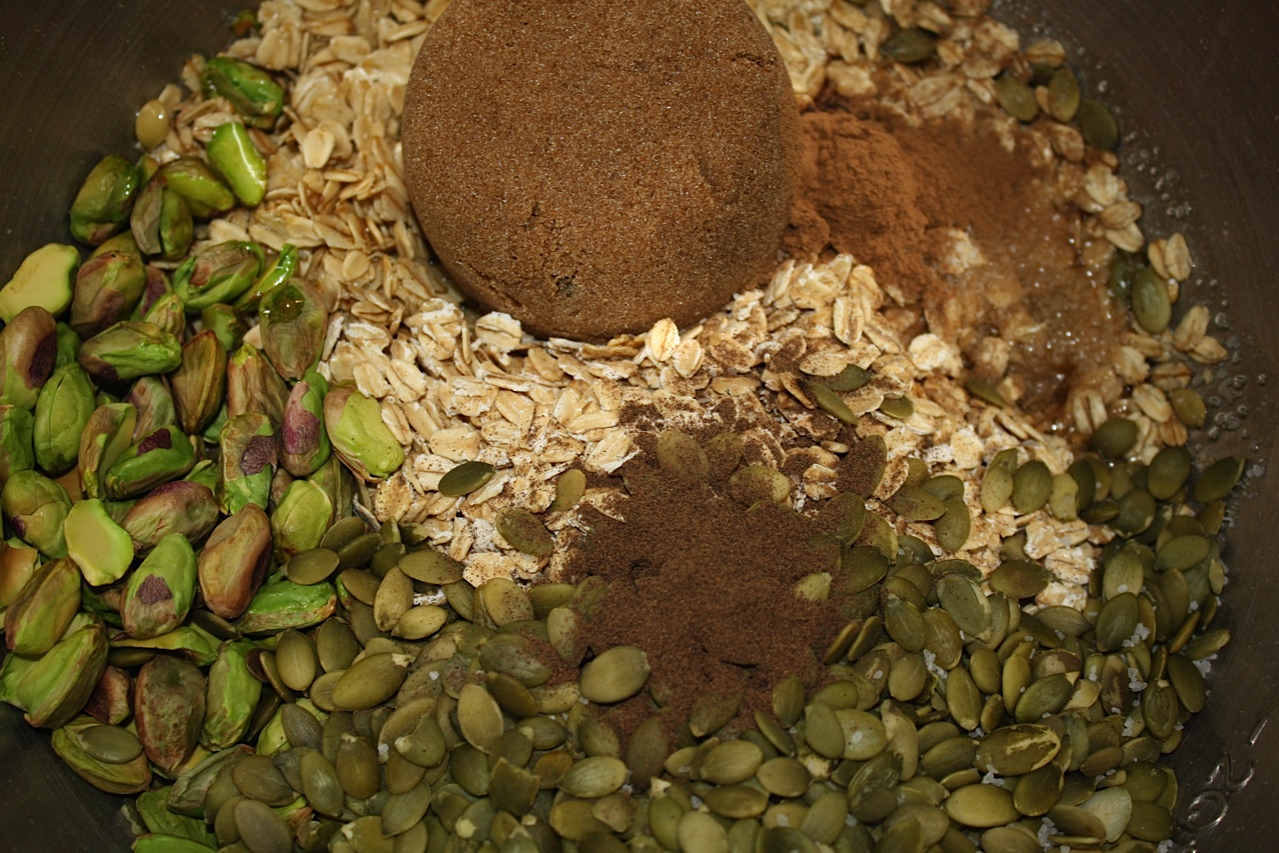 Preheat oven to 300 degrees. In a large bowl, combine oats, pistachios, pumpkin seeds, maple syrup, olive oil, brown sugar, salt, cinnamon and cardamom. If you don't have cardamom in your cabinet you can substitute nutmeg or allspice for a similar flavor.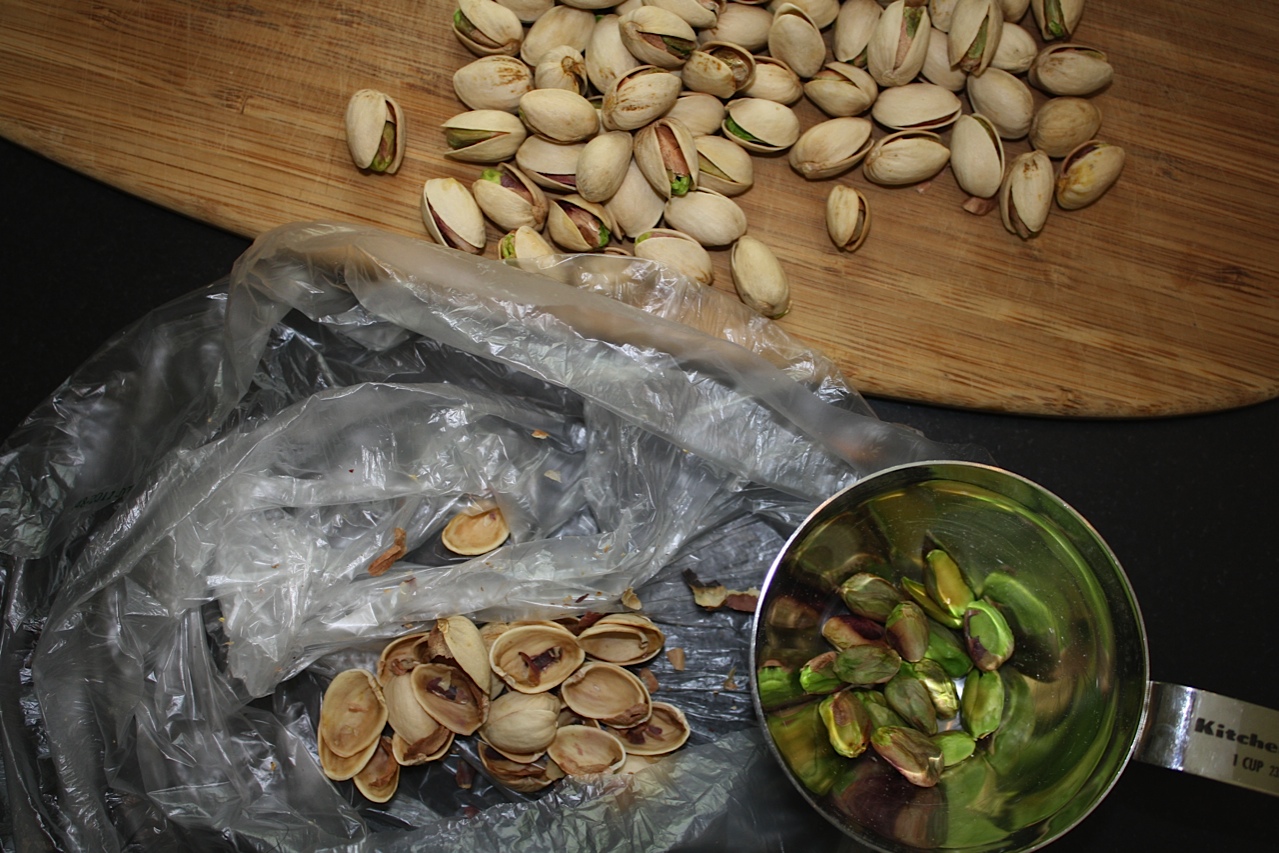 I was able to get the vast majority of these ingredients in the bulk section at Whole Foods, except for the hulled pistachios. Do yourself a favor and don't settle for pistachios that are still in their shells. Splurge – it will save you oodles of time, not to mention your manicure. Next time I make this recipe I might skip the pistachios altogether and opt instead for almonds. No matter what you choose, give the nuts a rough chop. I left mine whole and I think they were a bit too big in the end.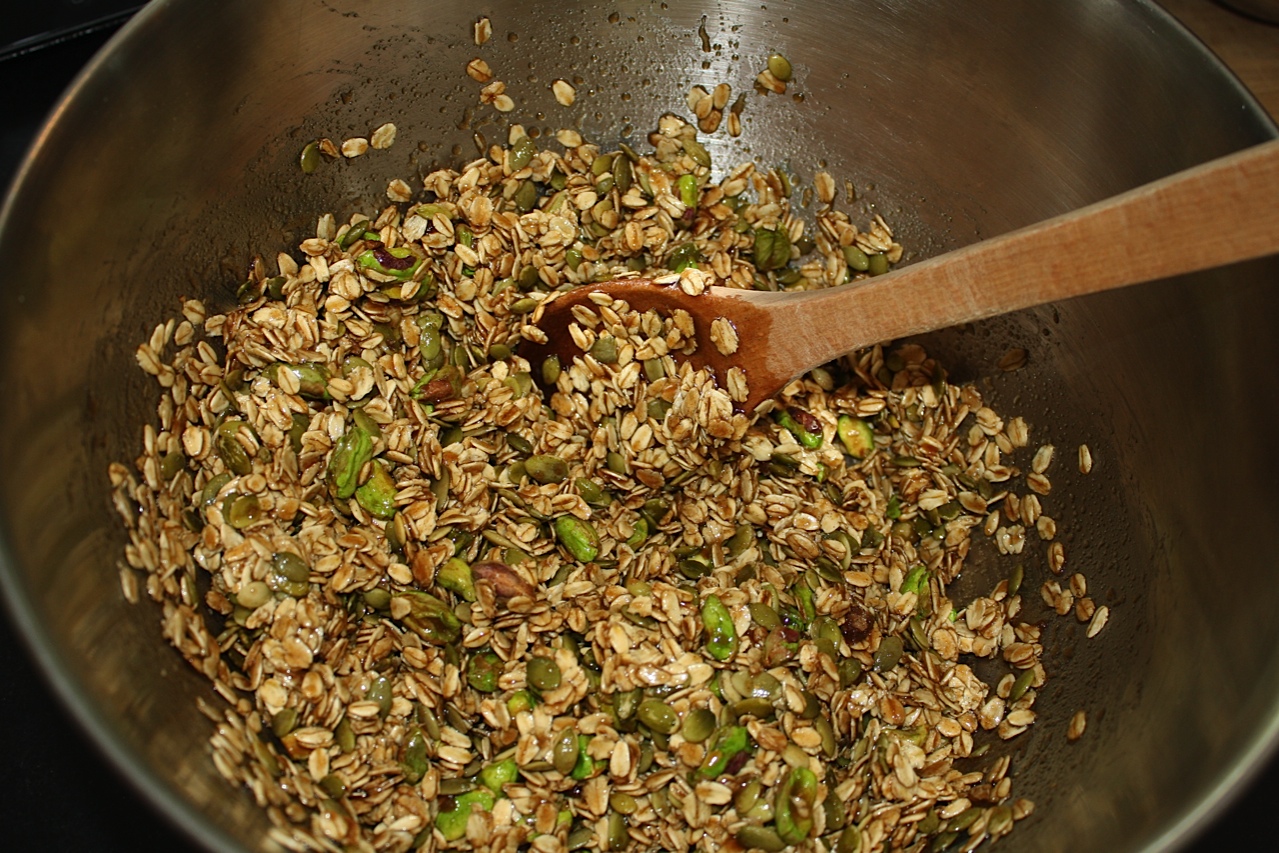 Once you combine the ingredients the mixture should be wet and somewhat clumpy. The brown sugar will start to work its magic making the dry ingredients look a bit glisteny.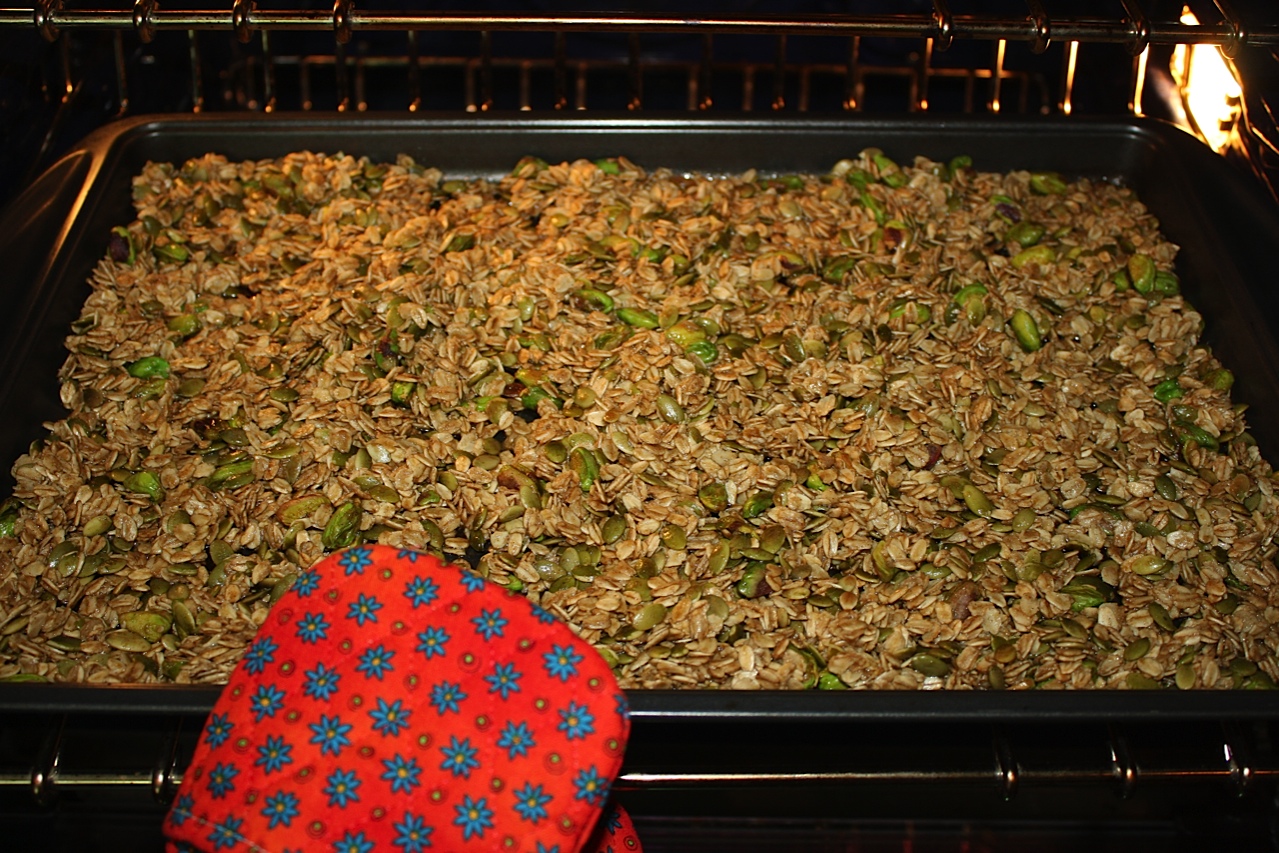 Spread the mixture on a rimmed baking sheet in an even layer and bake for 45 to 50 minutes, stirring every 10 minutes, until golden brown and well toasted.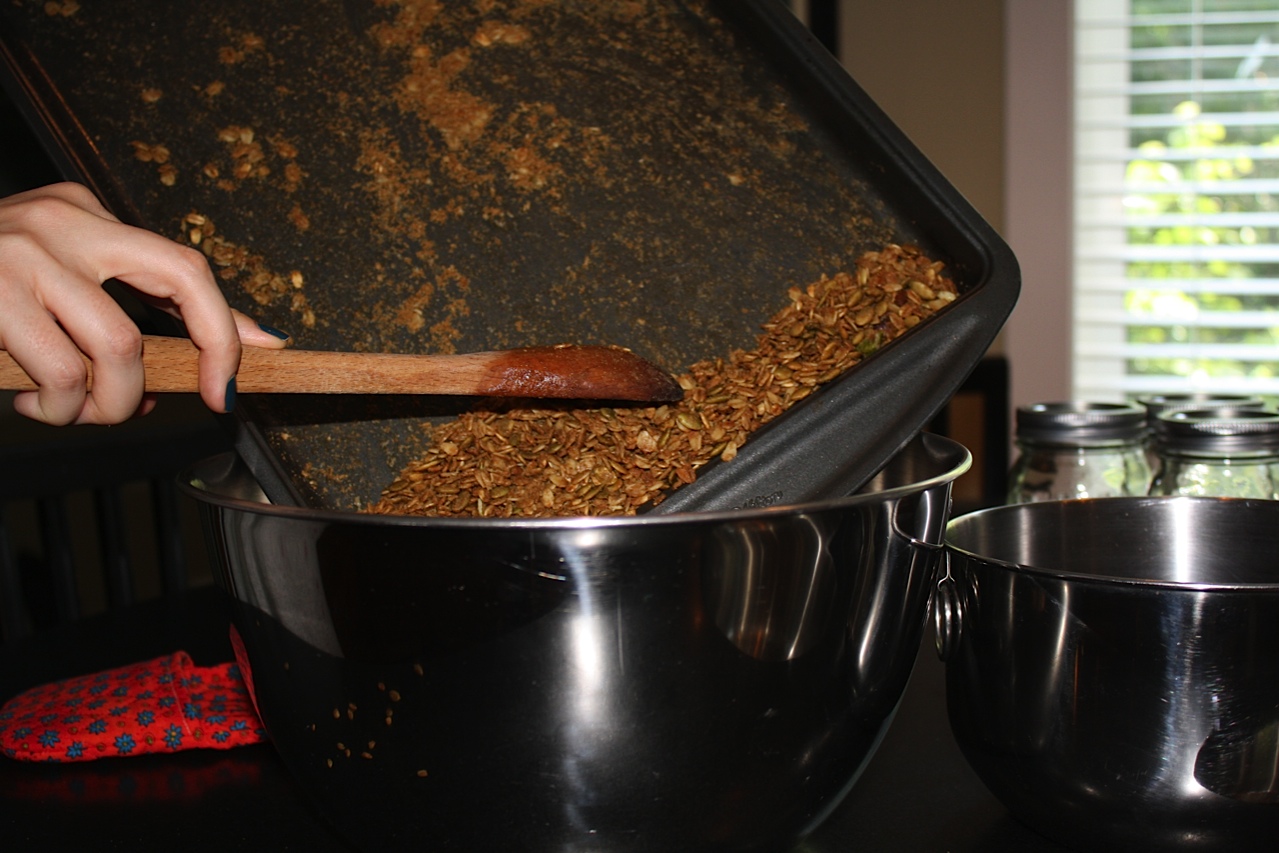 Once it comes out of the oven transfer granola to a large bowl.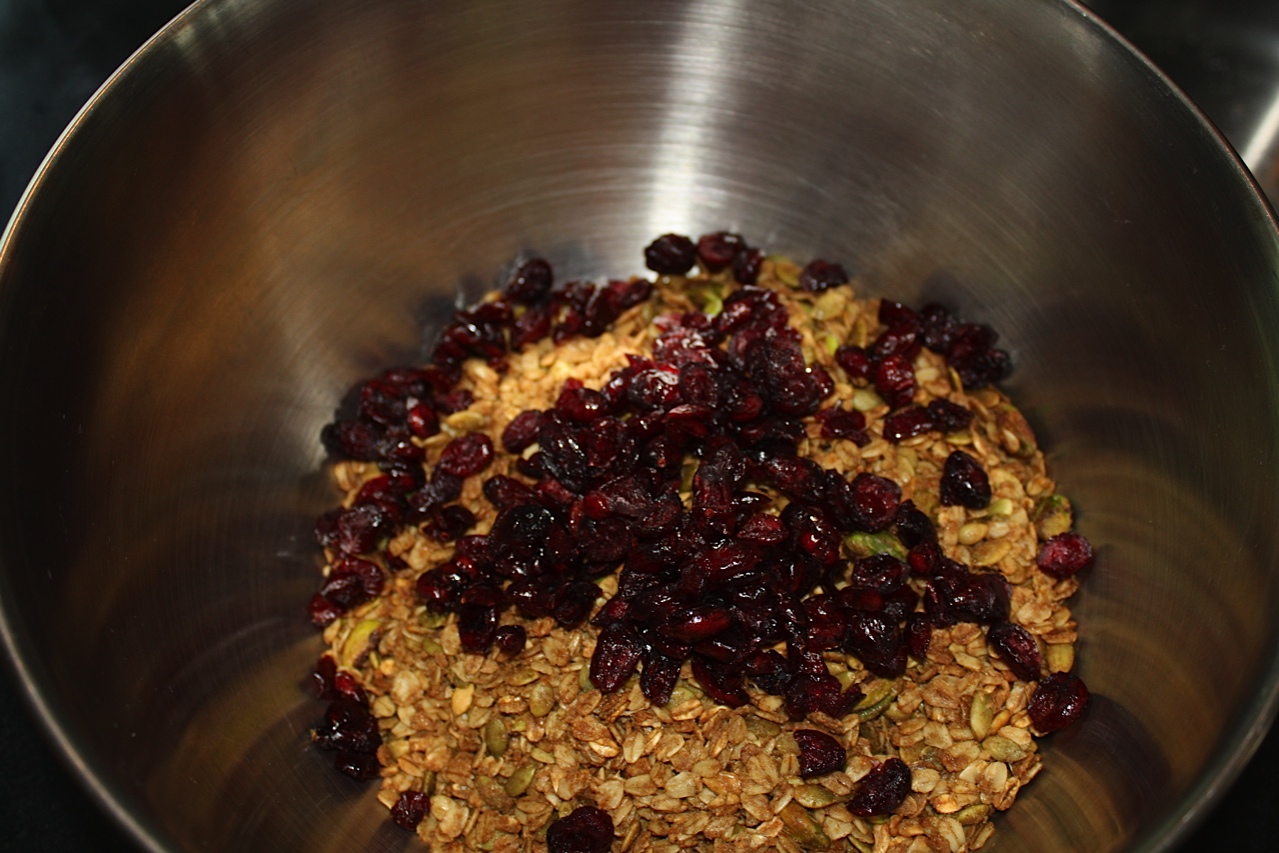 Add cranberries, tossing to combine.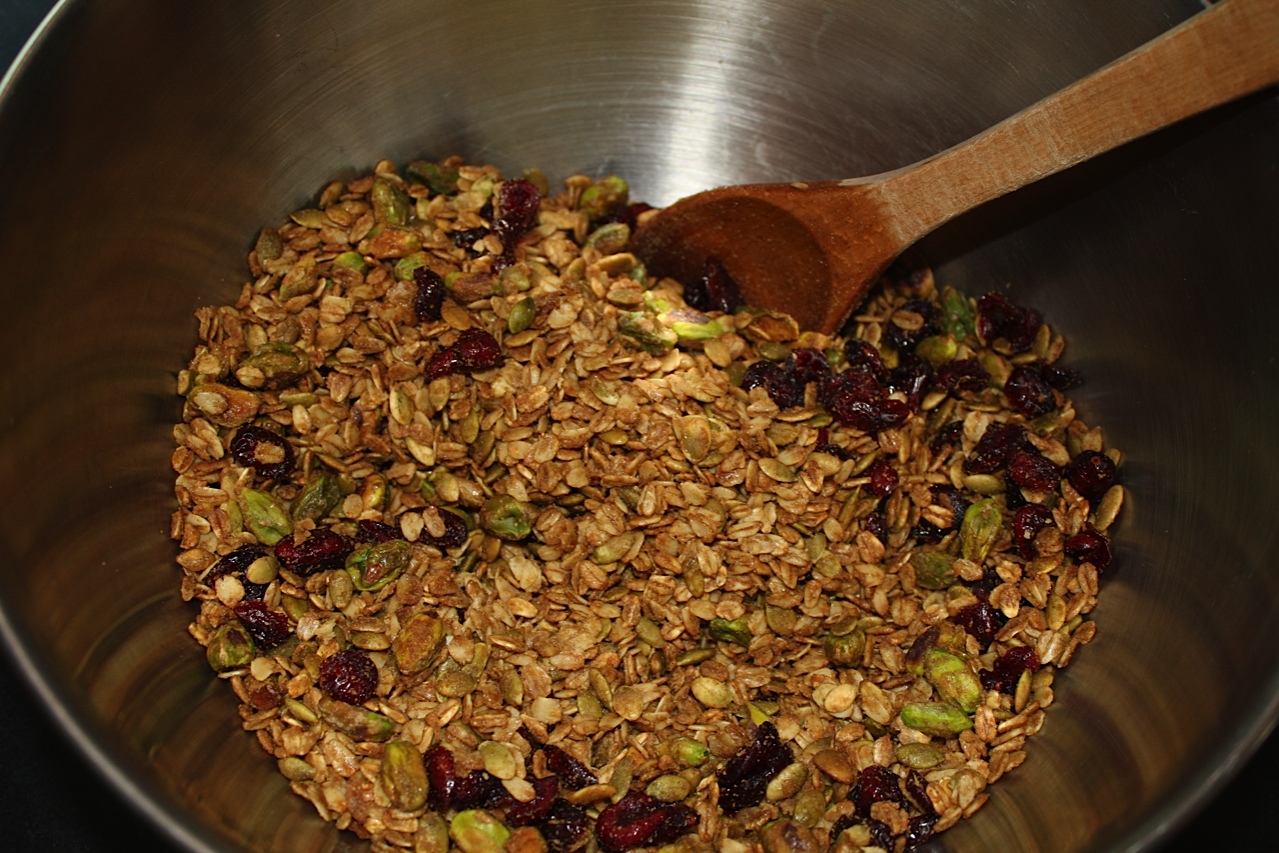 The original recipe called for apricots and coconut chips instead of cranberries. We're making our way through an oh-my-God-sized bag of Costco cranberries in our house at the moment so I decided to use those instead. I'd love for you to leave a comment about any additional modifications you may have tried. I'm thinking this is a difficult recipe to get wrong – so play to your heart's content.
Recipe yields about 8 cups.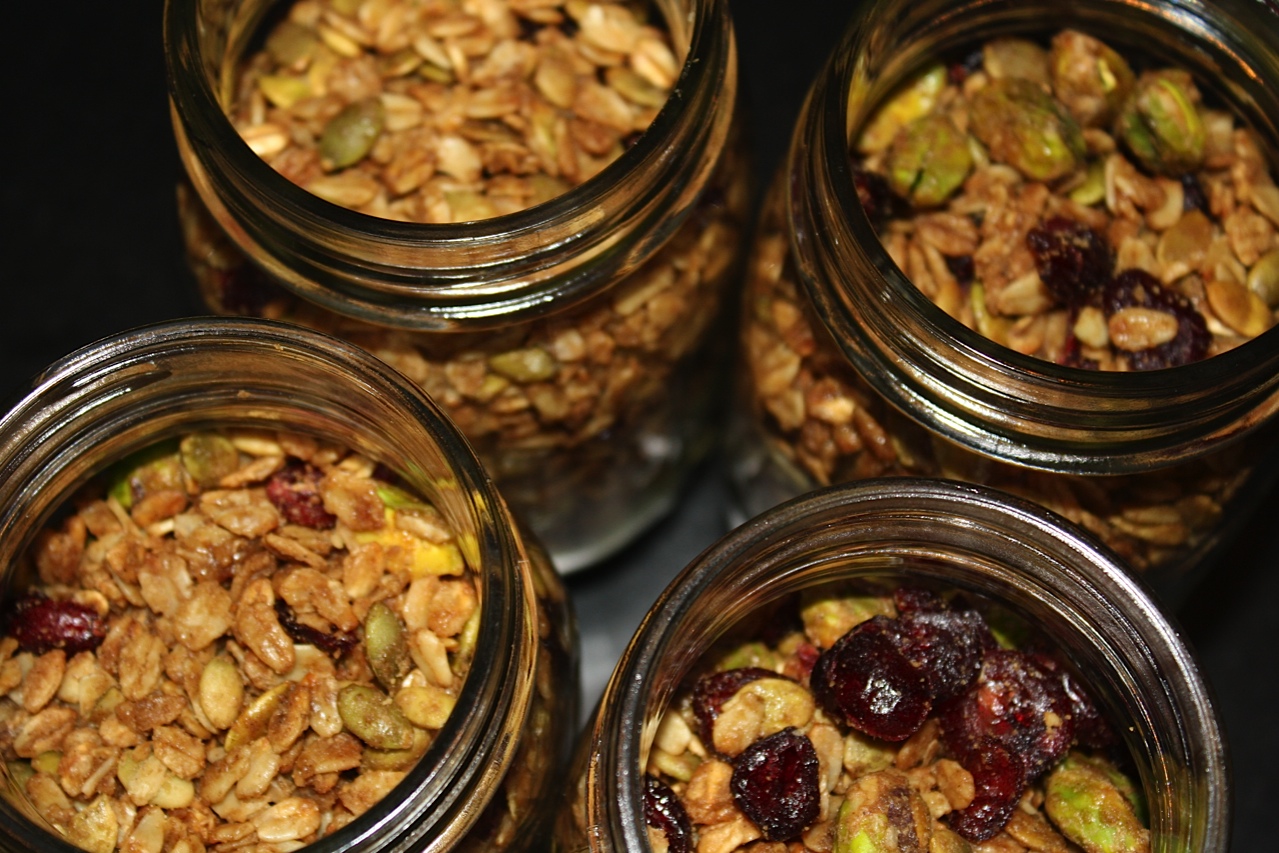 After the granola was fully cooled I transferred it into mason jars for gifting. I have an unusual obsession with mason jars and I'm constantly looking for fun projects and ways to use them. Jars are at work in my house from juice glasses to button storage . In fact, it would make my day if someone gave me a jar filled with nearly anything – simple pleasures I know. Regardless, that's how I settled on jars instead of some other kind of container or tin for the granola.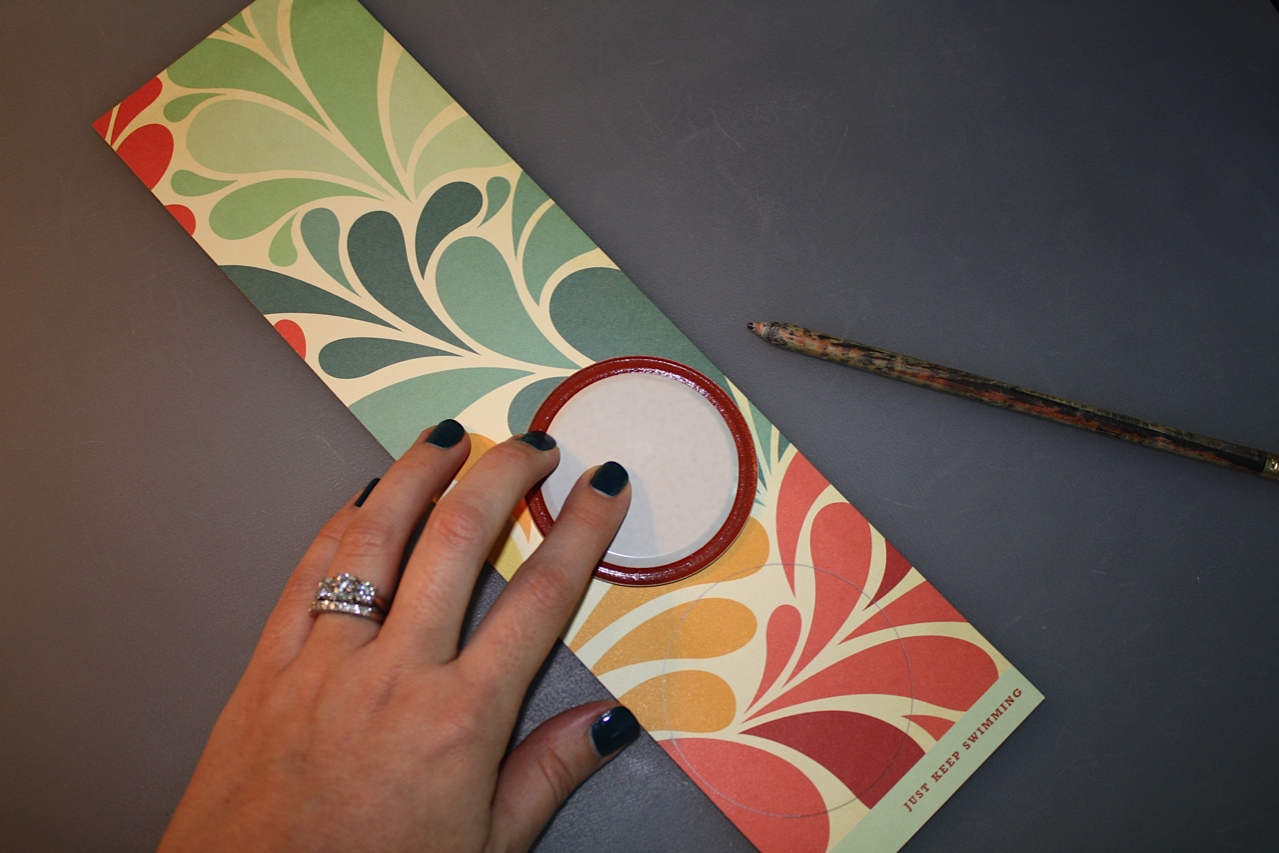 Next, decorate and customize the lids of your granola jars. I kept mine fairly simple. I started by tracing the lid insert onto some craft paper. I tend to like the card stock weight paper best for projects like this one. It has a nice texture and heft.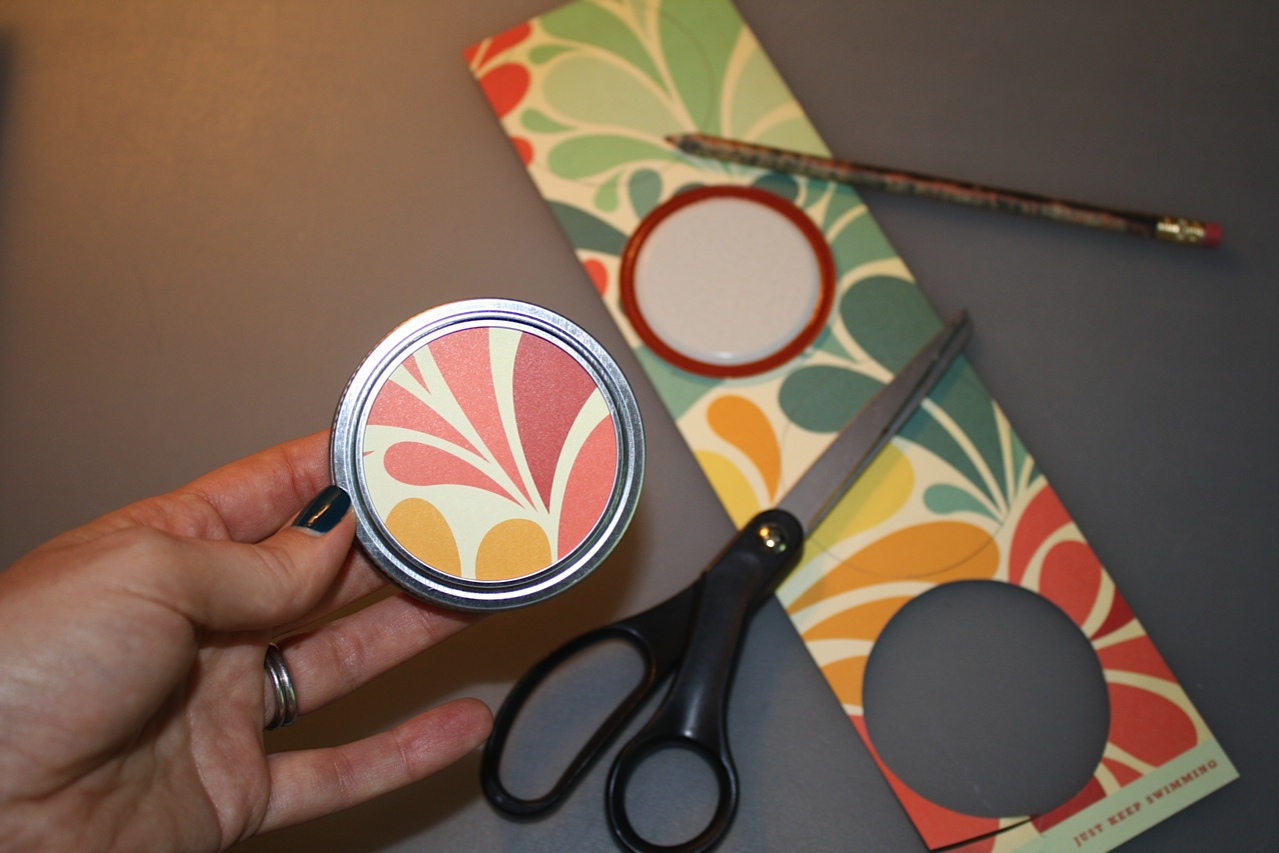 After tracing the lids cut inside your pencil line for a perfect fit.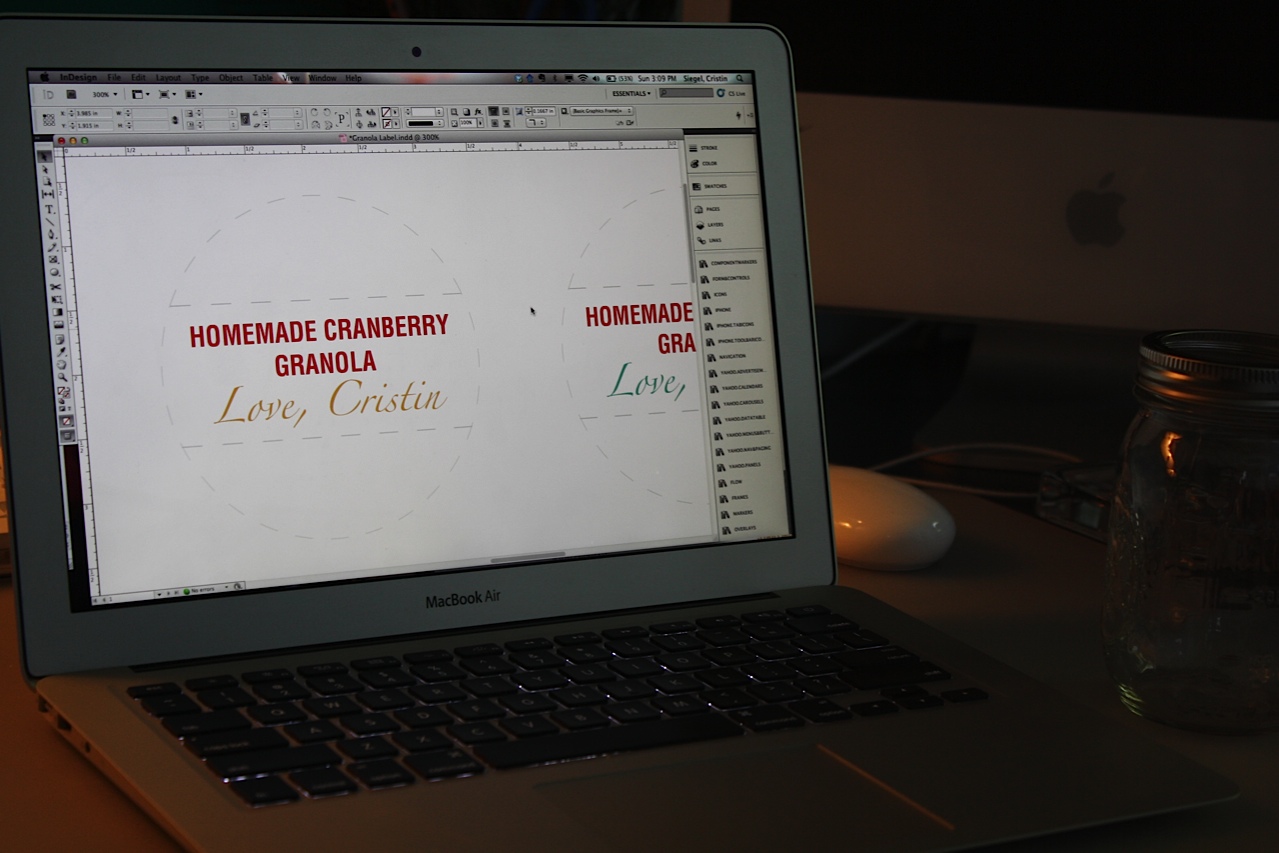 Next I made printed labels to attach to the center of my jar lids. You can use a program as simple as Word, or as fancy as Adobe Illustrator to make your labels.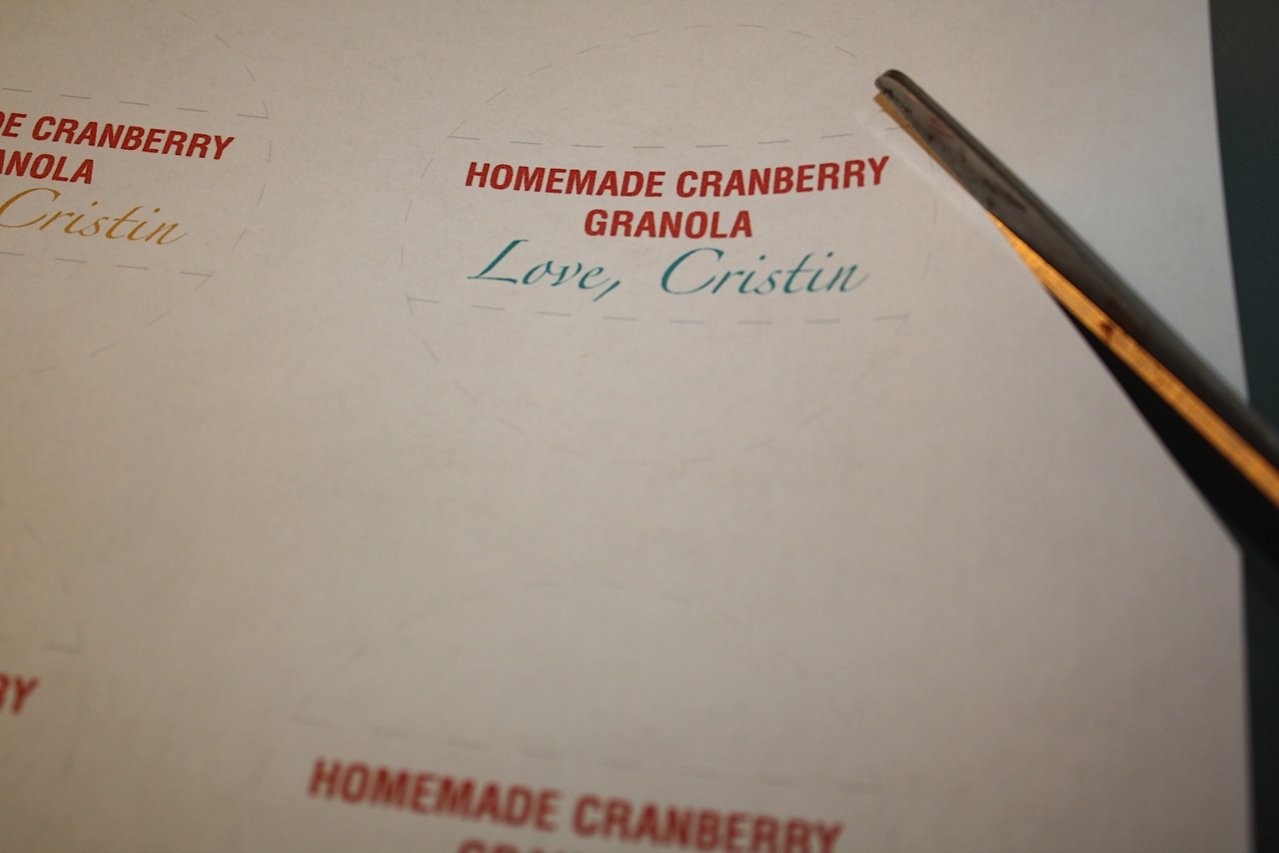 Just print, cut and tape the label to your craft paper cut out, again using the lid insert as a sizing guide.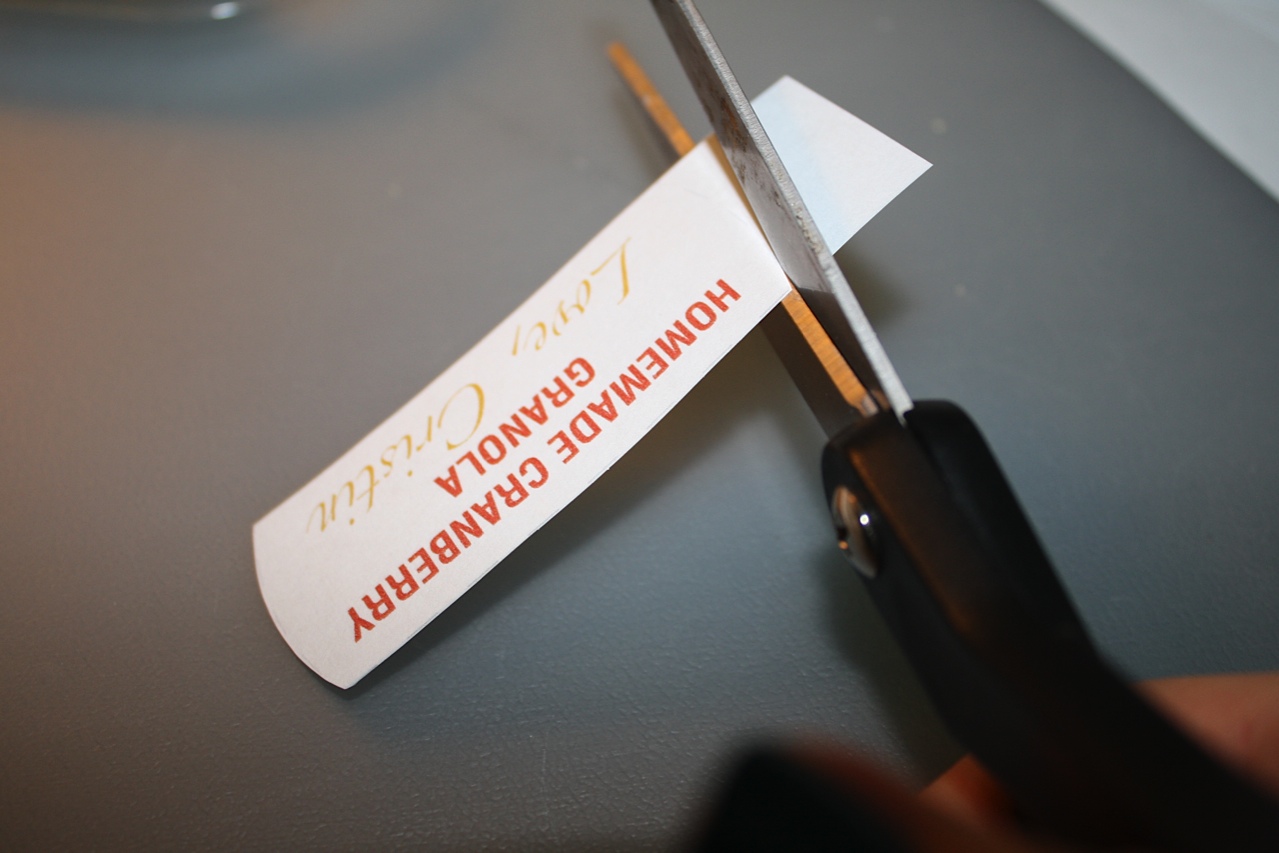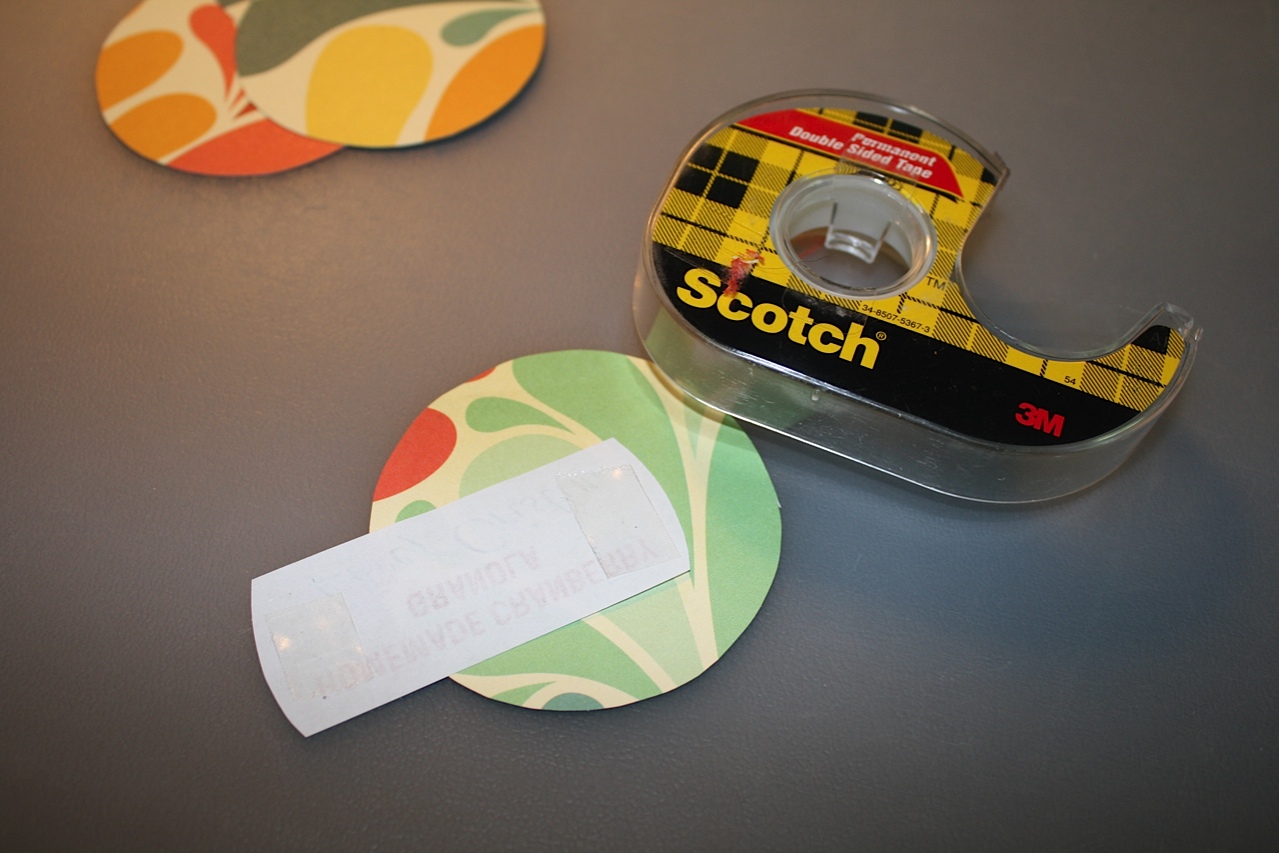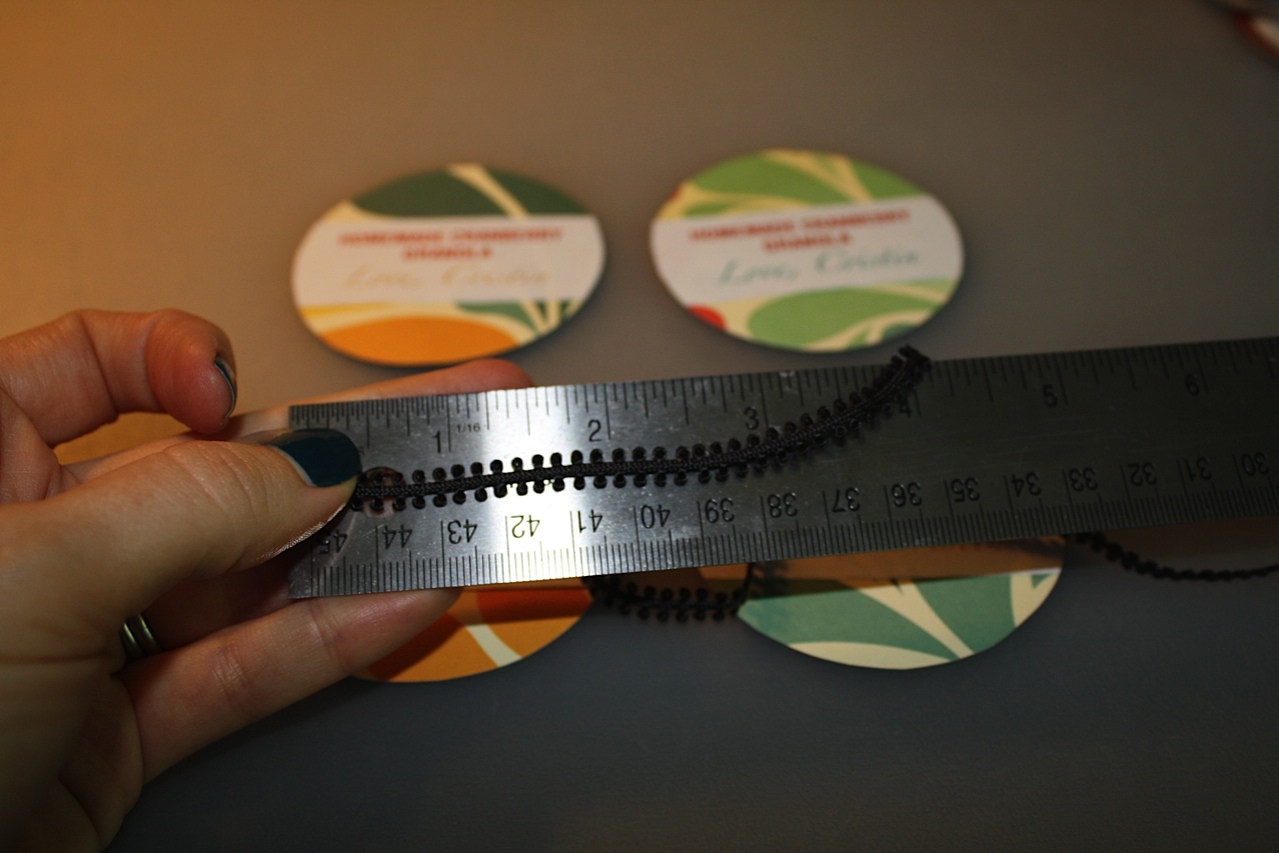 Lastly, I cut small lengths of ribbon to edge the rough cut of my printed labels once they were adhered to the craft paper. You'll need to find ribbon that is relatively thin. You'll notice in the photographs that I used two different types of ribbon just to get a different look. I even experimented with baker's twine for one of the jars.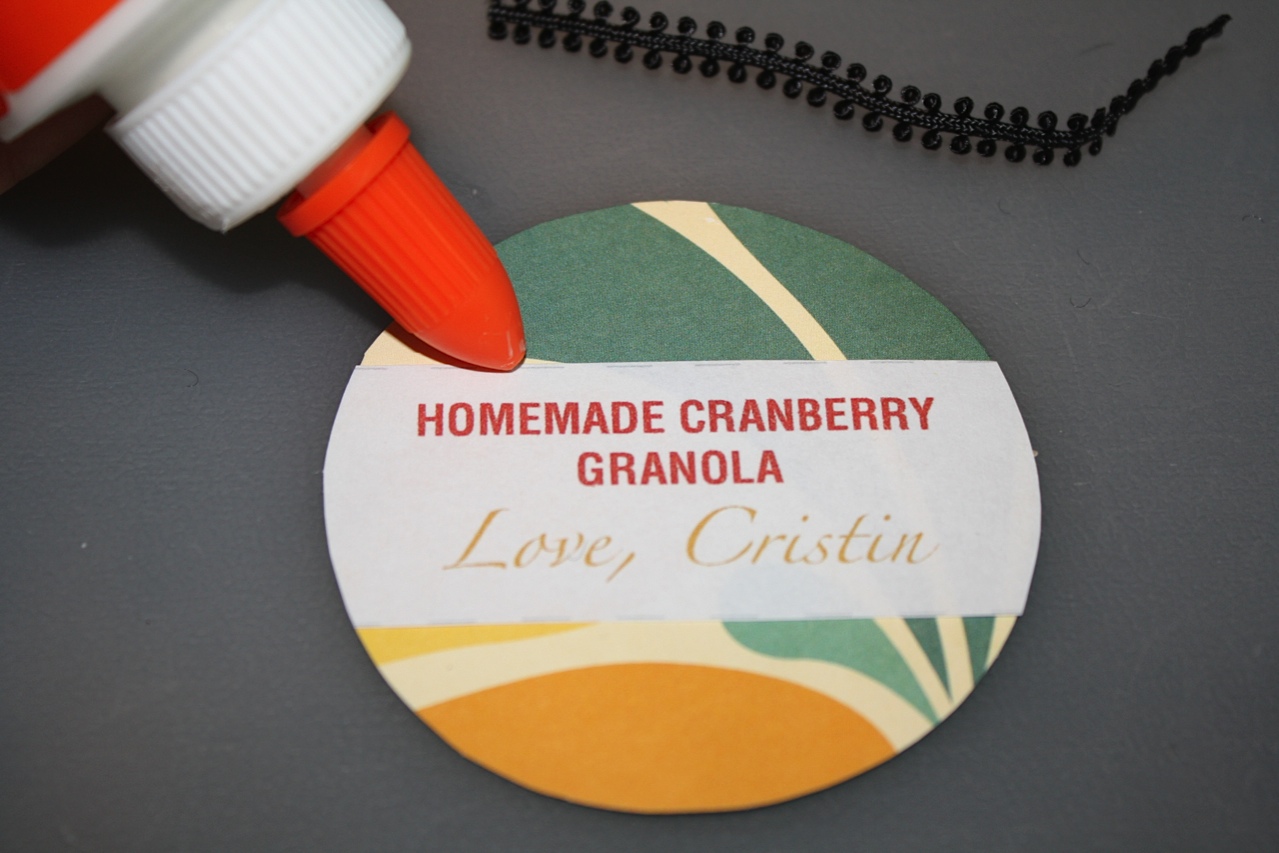 I used regular Elmer's glue to hold the ribbon in place.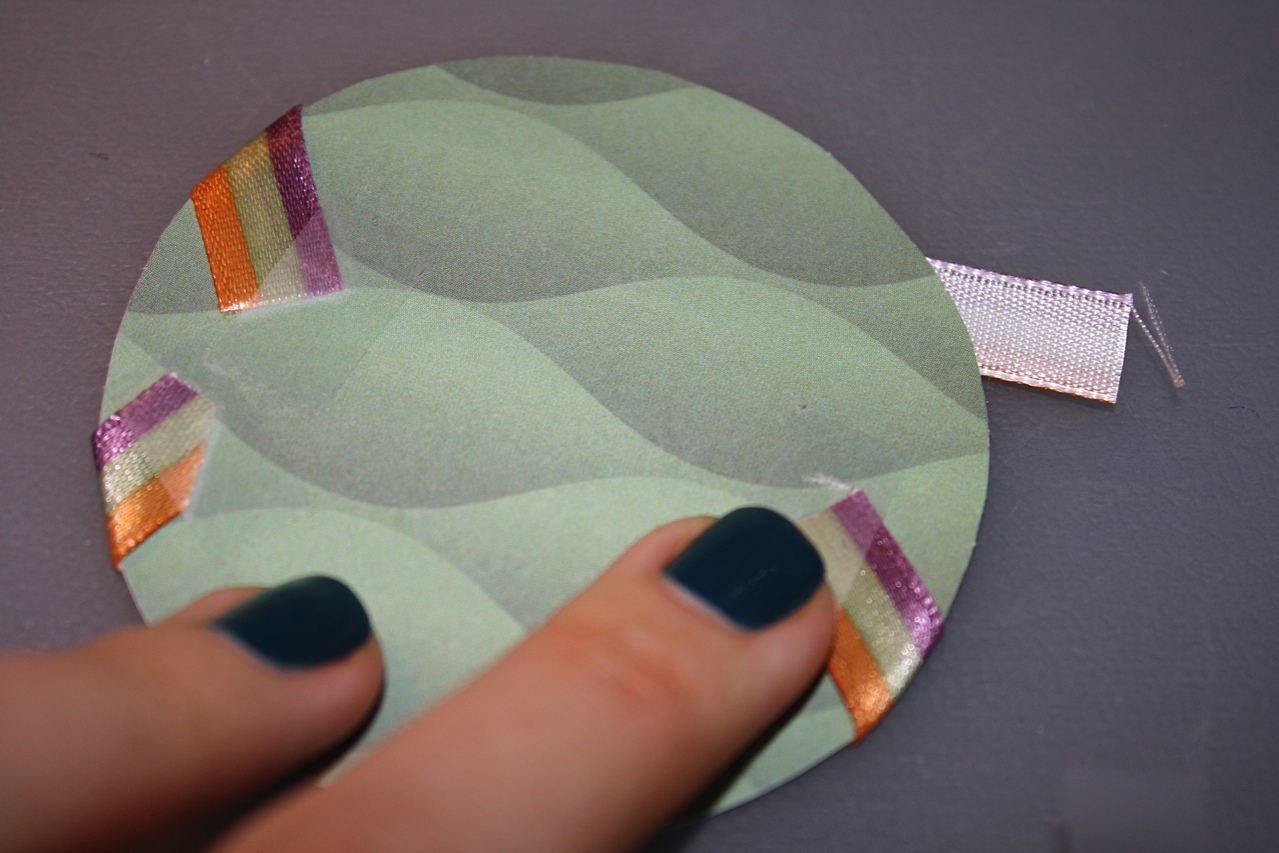 And I used Scotch tape on the back sides to firmly hold down the ends.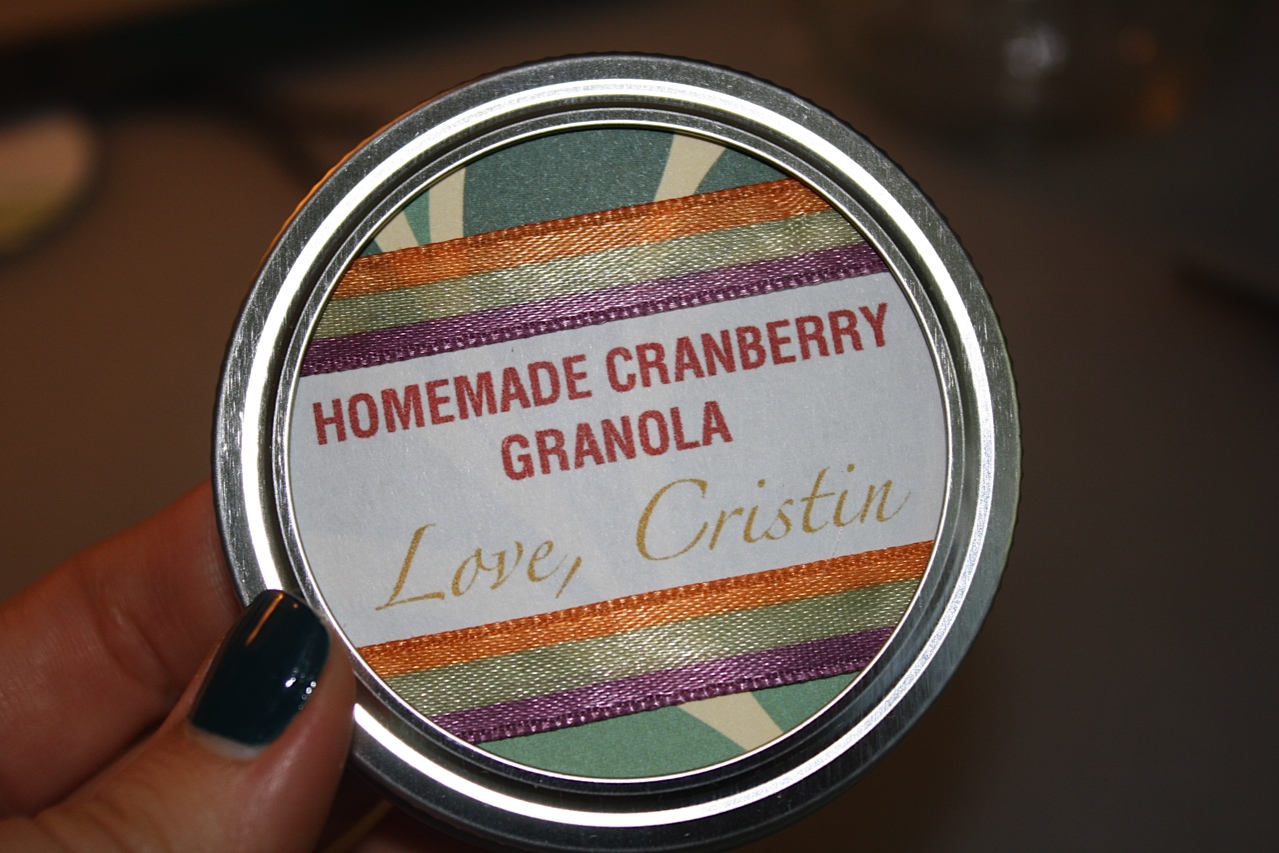 Ta-da, easy enough. I've already gifted a couple of jars to rave reviews. The granola is especially tasty with Greek yogurt and fresh fruit!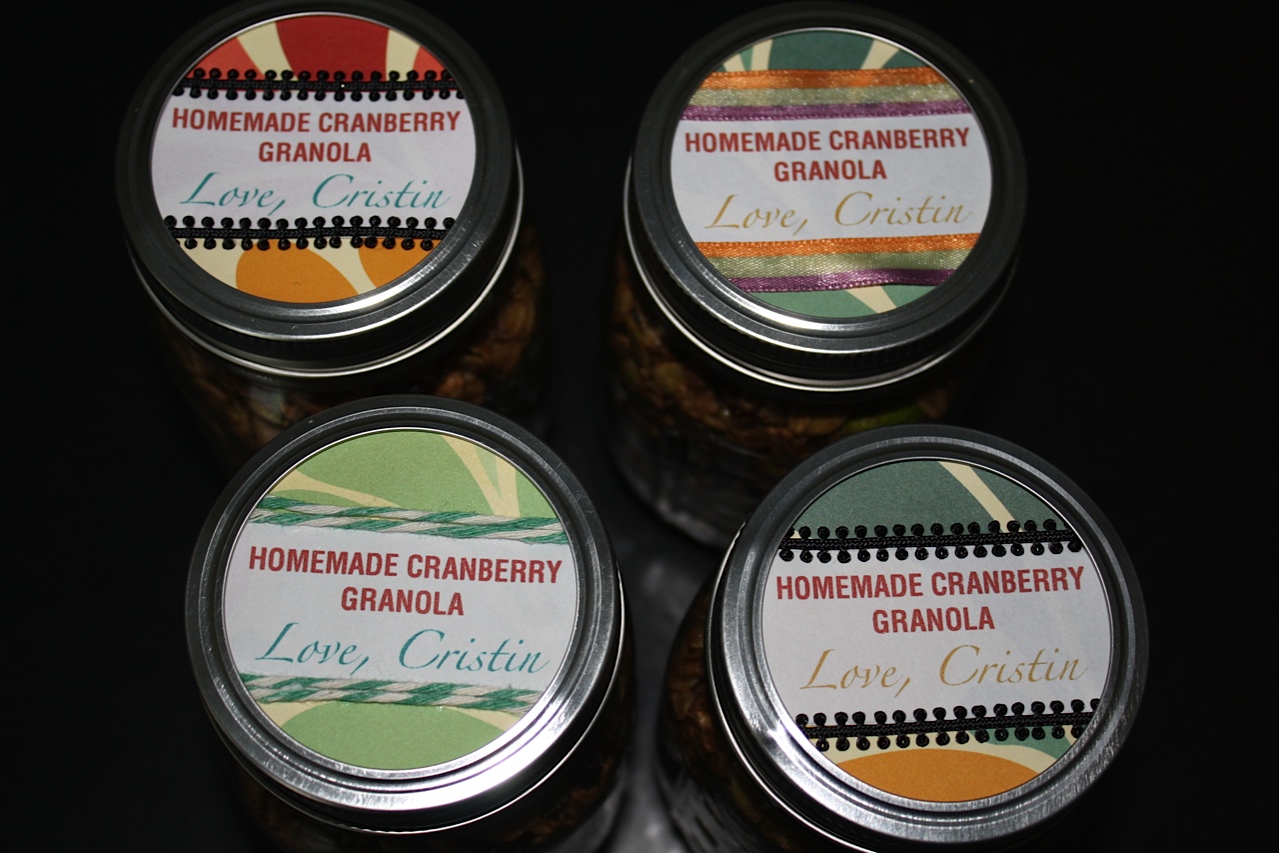 Did you make it? Please post a comment and let me know how this recipe works for you. And share your own photos at the MerrimentDesign.com Facebook page, "I made it!" flickr photo gallery or tweet a picture to @merrimentdesign.