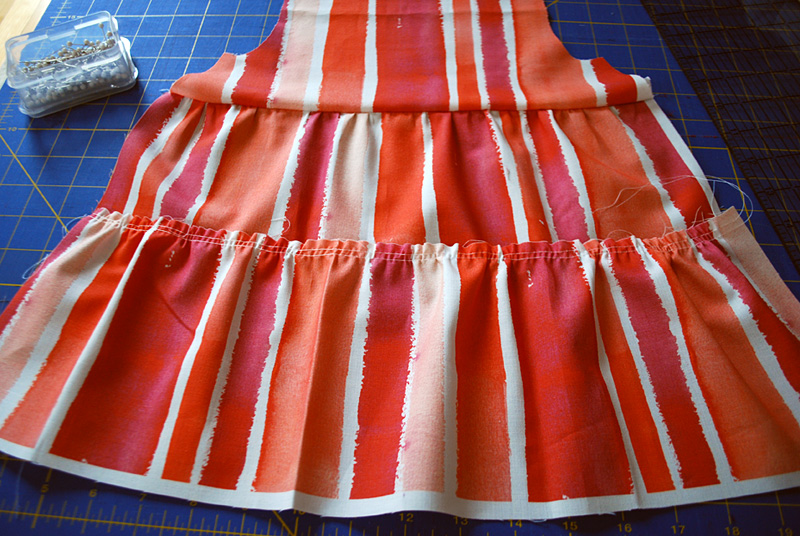 Gathering is one of those techniques that you'll see in a ton of sewing projects like skirts, blouses, puffed sleeves, dresses, and pretty much anything you've ever seen with a ruffle. Gathering is just a way to bunch up fabric so that it's a little more ruffle-y and full. Gathers can either be really tight and frilly like the ruffle I made for Elise's baby sunhat: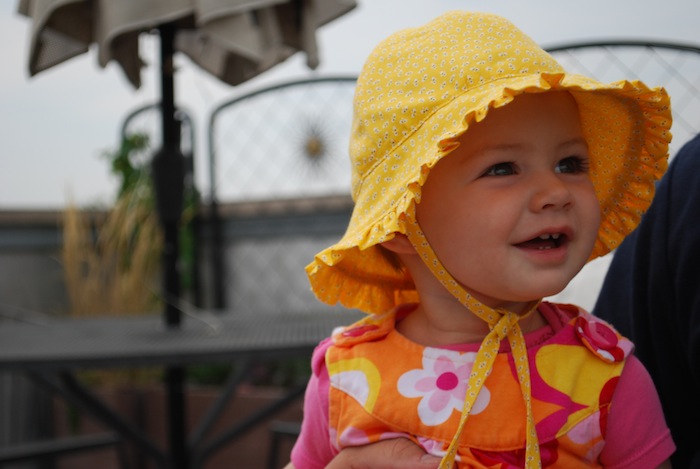 Or they can be more subtle and streamlined like the delicate gathers on my tiered baby dress pattern that features Jacinda's lovely and striking Modern Texas fabric available at Spoonflower: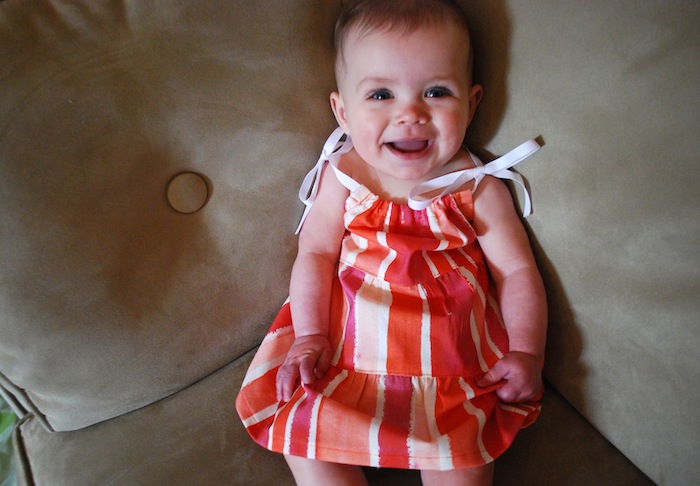 And in practice, there are as many different gathering techniques as there are applications for it.
I was happy to write a guest post at Prudent Baby about how to gather fabric with your sewing machine. There are handfuls of old fashioned manual ways to gather fabric, so I share the method that I learned to do it from my mom Norma back during my 4-H Clothing days (yep). Visit the lovely ladies at Prudent Baby for my full step-by-step gathering tutorial.