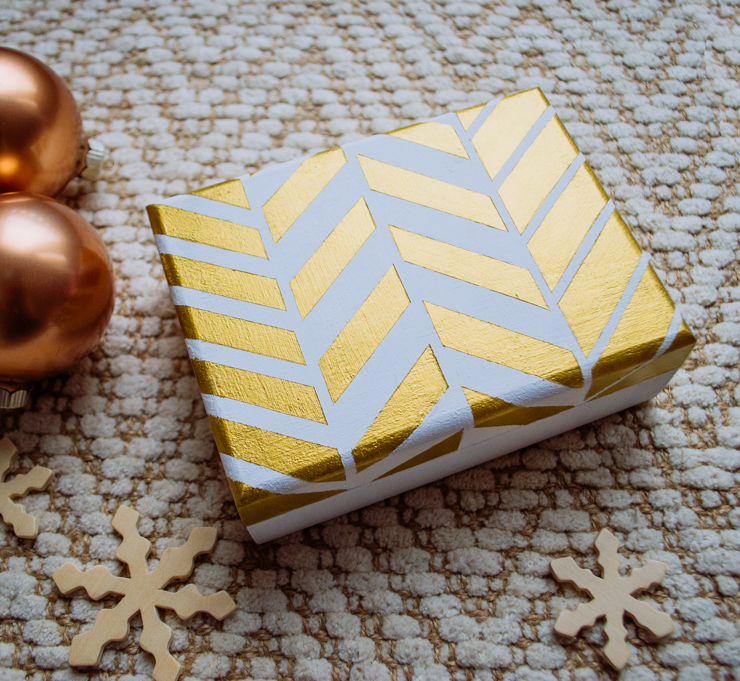 Make a quick and easy DIY gift idea with a hint of glamour: a gold and white painted wooden storage box.
And there's a surprise inside: this cute little wooden box actually fits two decks of playing cards. Hooray, this is perfect for my bridge-playing mom!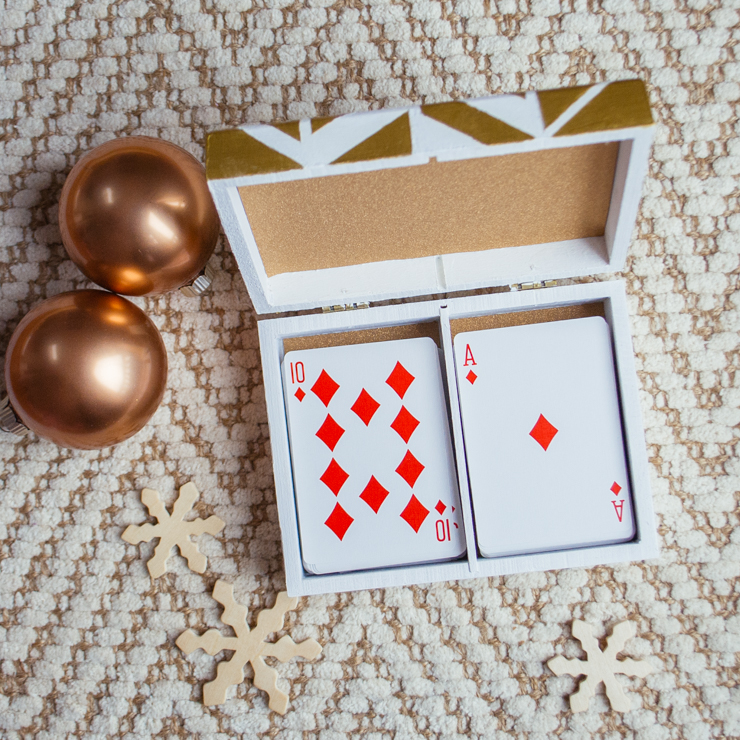 Are you making DIY gifts this season? Keep reading to see how to enter to win one of five $100 Jo-Ann gift cards and get featured on the Jo-Ann Make Gifts Merrier Holiday Hub with the hashtag #MakeitGiveit. Jo-Ann sponsored this wooden card box DIY project and all opinions are mine.

I've been a little obsessed with the unfinished wooden boxes at Jo-Ann Fabric & Craft Stores ever since I made this painted wooden jewelry box with Marianna Canada on an episode of HGTV Crafternoon. Maybe it's because these unfinished wood boxes are so versatile — I mean, there are just so many ways to decorate these cute little guys!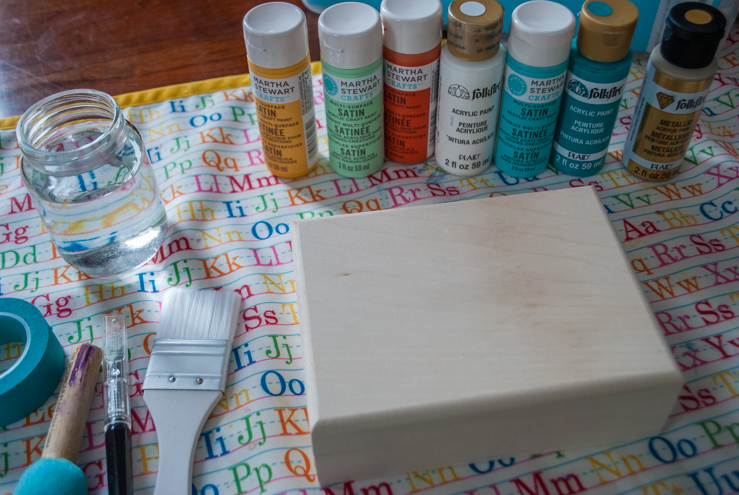 Or maybe I'm obsessed because these boxes are useful. Jo-Ann carries a bunch of wooden boxes in different shapes and sizes.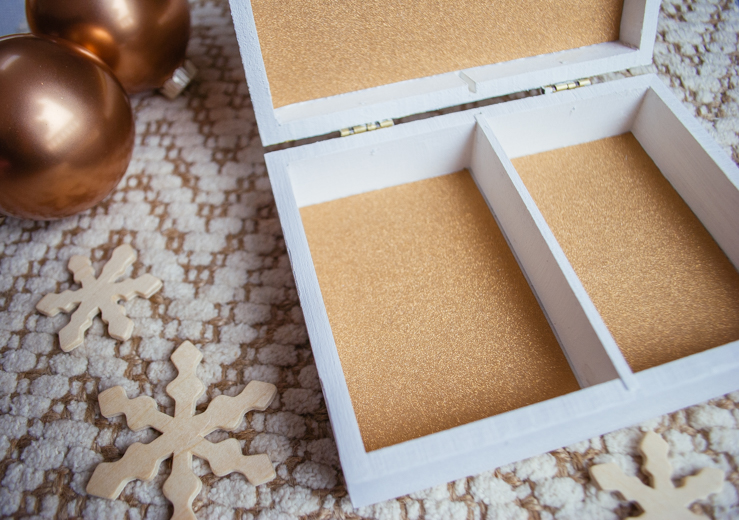 I decided to paint a modified herringbone pattern in gold and white. I love gold and white together — very clean, very festive. Gold and white was pretty much everywhere at the Renegade Holiday Fair in Chicago.
Do you have a card player in your life? Keep reading to see how to make your own painted playing card box.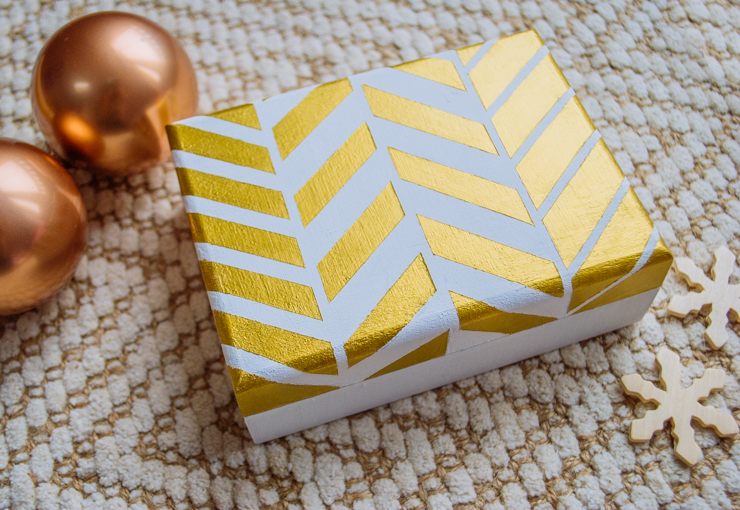 And here's how to enter the Jo-Ann Holiday 'Make it Give it Sweepstakes' to win one of five $100 Jo-Ann gift cards: Entering is easy, just share a picture on Instagram of a holiday project you are working on and tag it with #MakeItGiveIt and you're entered! You have until December 25th, so start snapping pics! Jo-Ann will pick 5 winners and announce them on December 30th. Jo-Ann will also be donating 5 – $100 gift cards to the National Military Family Association to distribute to families. See official rules here: http://bit.ly/MIGI14. All entries will be featured on the Jo-Ann Make Gifts Merrier Holiday Hub, so be sure to check it out!
Supplies for making a Gold and White Painted Wooden Card Box DIY gift:
All these supplies are available at your local Jo-Ann Fabric and Craft Store.
—
How to make Gold and White Painted Wooden Card Box gift:
Paint one coat of white on the lid and let dry. Actually, you can actually paint the entire box white now – I wasn't sure so you'll see that I waited.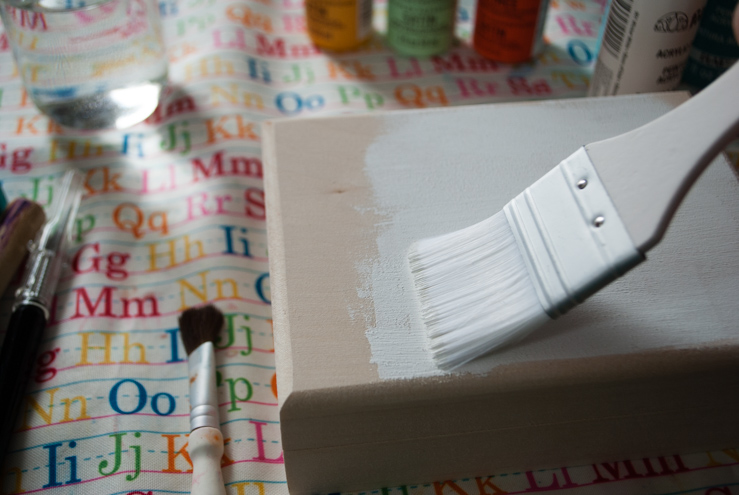 Cut pieces of painter's tape and stick it firmly to the lid. I made four sections and then taped off the middles in varying widths for a modified herringbone-ish pattern.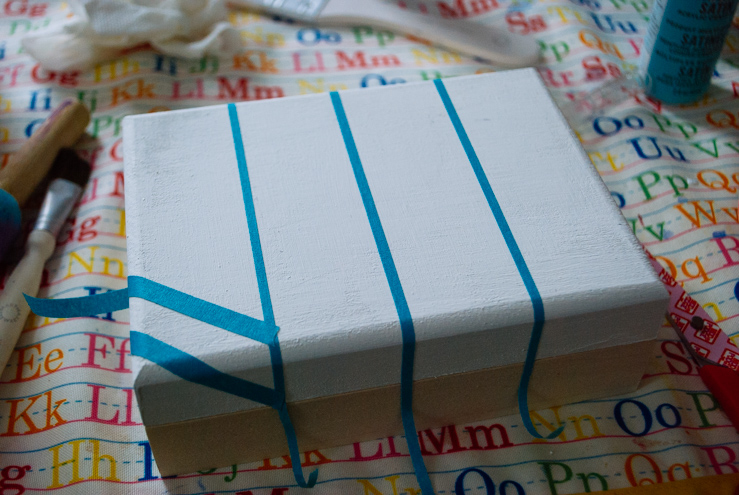 Paint the lid gold and let it dry. I used two thin coats.
While you're waiting, paint a side project with your little craft helper – we always like the unfinished bird feeders at Jo-Ann.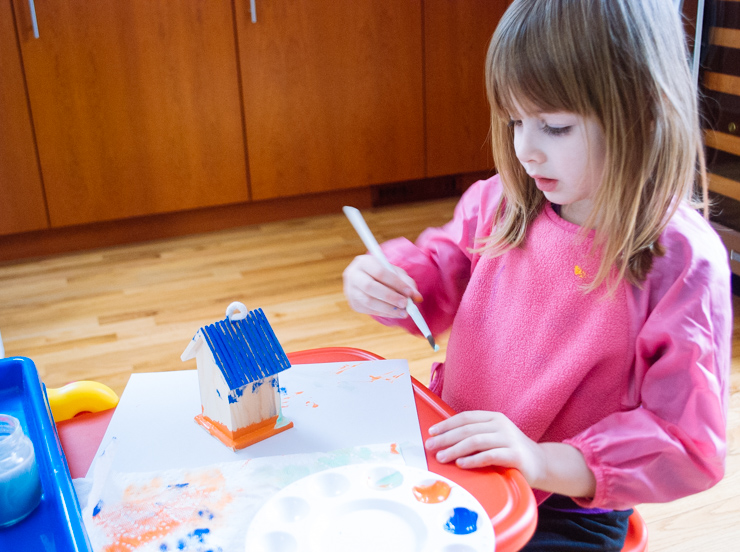 Lightly score the paint using a craft knife by running it along the painter's tape. Trust me, do this step. I have skipped it in the past and it was not pretty 🙂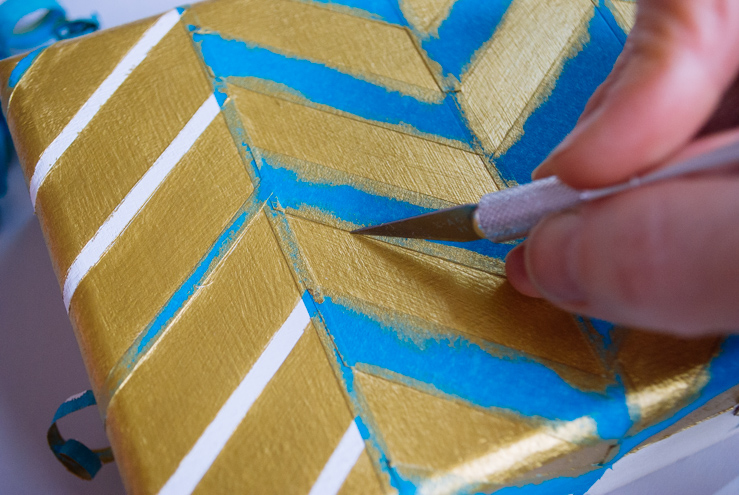 Carefully peel up the painter's tape.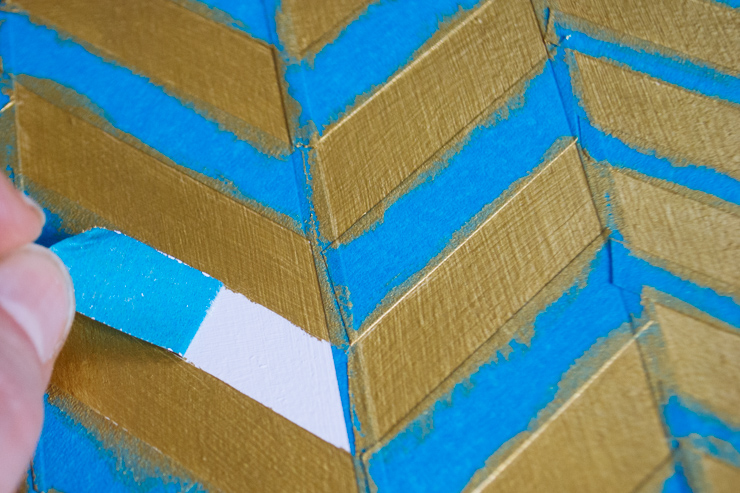 Keep peeling and touch up where needed.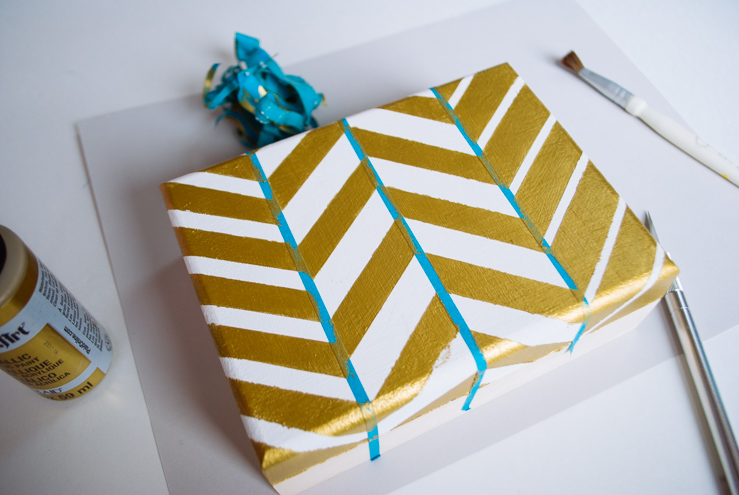 Paint the rest of the box if you haven't already.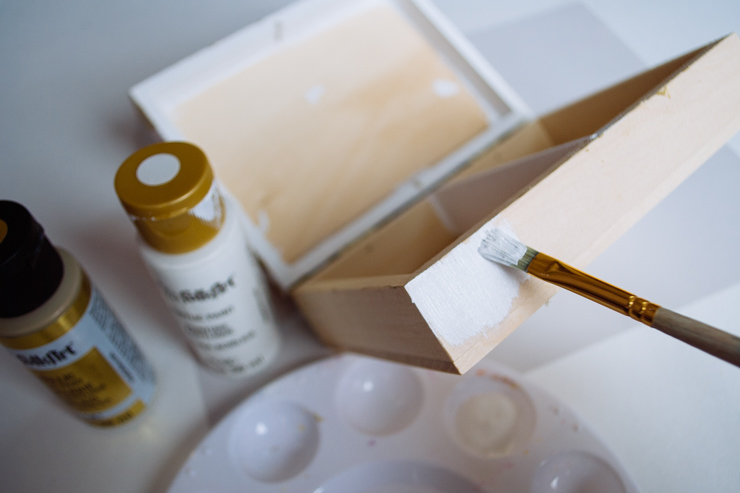 Cut gold glitter paper the size of the box lid and card bottom and glue.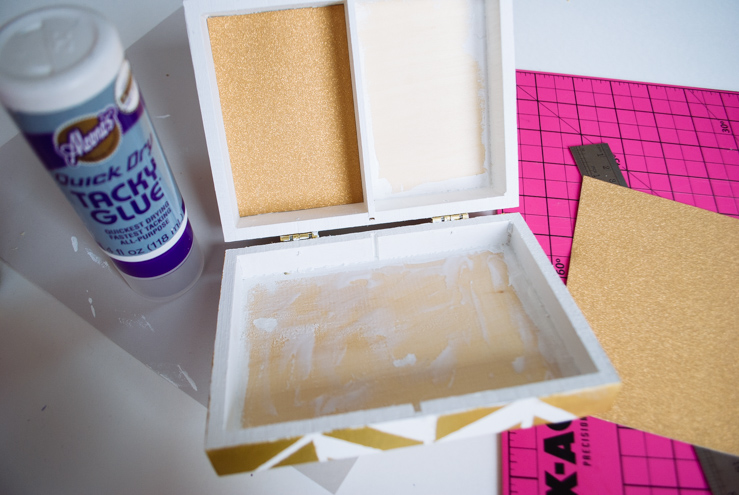 Fill with two decks of playing cards and gift!
Remember be sure to use the hashtag #MakeitGiveit with your holiday projects on Instagram for the chance to win a $100 gift card at Jo-Ann Fabric & Craft Stores! You can see everyone's holiday projects at the Jo-Ann Make Gifts Merrier Holiday Hub.
—
Like it? Share it!
The nicest way to say you like it is to pin it on pinterest, post a comment, follow Merriment Design on Facebook, twitter, pinterest, Google+, instagram or sign up for monthly emails. Enjoy! 🙂
Copyright stuff: You're more than welcome to use this free project and tutorial for personal use. Contact me for commercial use and etsy sales.