Yep, that's me at HGTV filming an episode of HGTV's Crafternoon Show with Marianne Canada courtesy of Jo-Ann Fabric and Craft Stores. Dream. Come. True!!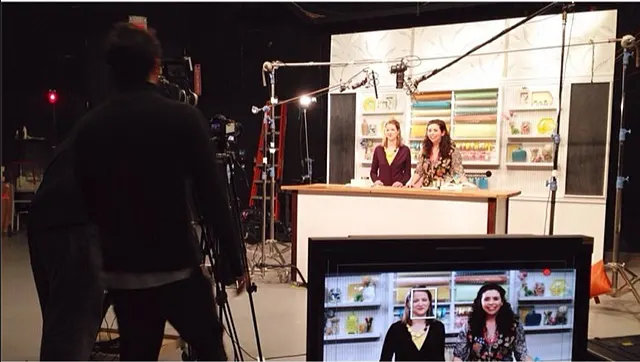 Jo-Ann selected three bloggers — me, Jess Abbott from The Sewing Rabbit and Kami Bigler from No Biggie — to represent them for National Craft Month at HGTV.

_________________________________________
Left to right: Kathy Beymer from Merriment Design, Jess Abbott from Sewing Rabbit, Marianne Canada from HGTV, Kami from No Biggie, Liz Gray from HGTV. Photos in this post are courtesy of HGTV, Kami Bigler and Merriment Design.
We got to film on Crafternoon's brand spanking new set: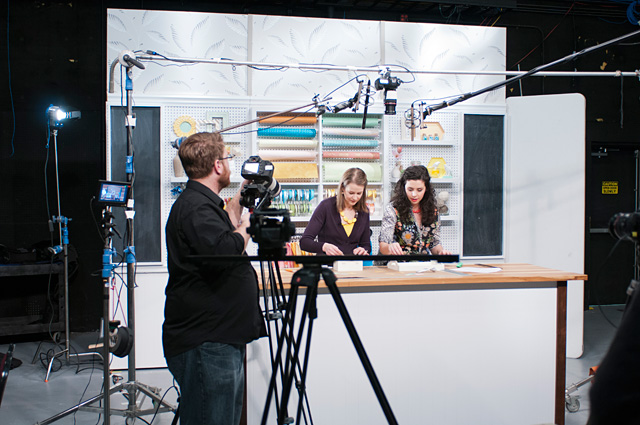 Aren't the shelving details cute?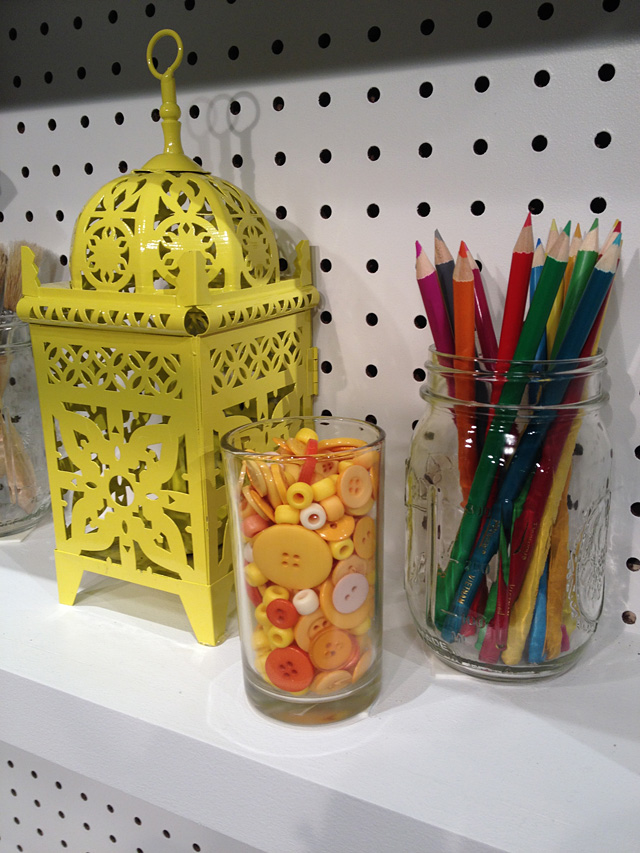 Crafternoon host Marianne is super creative, totally approachable and a bunch of fun just like she is on her weekly show. Producer (and baker extraordinare) Liz Gray wrote our scripts and oversaw the shots.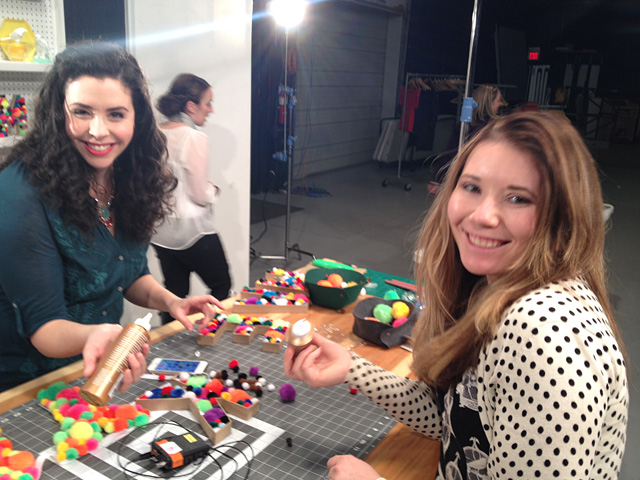 I was scheduled to film with Marianne first and let's face it, I was really nervous. Marianne, Liz and camera crew Nick Grahl and Andy McGary helped me feel at ease and were super patient. It was so much fun!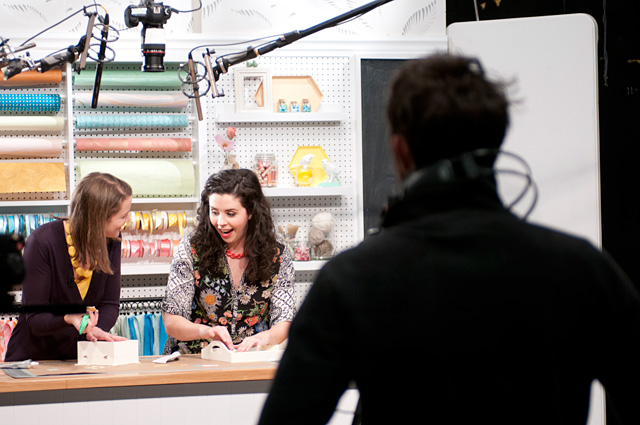 Off the set, you could find us eating the delicious food in the Food Networks Kitchens.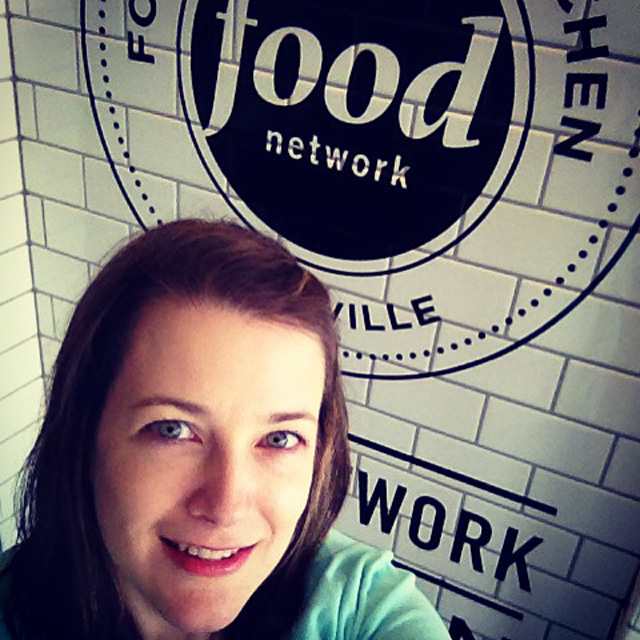 They serve Food Network recipes and let me tell you, I ate well more than my share. Then Katie Smith took us on a tour of Scripps Networks Interactive which is as well designed as you'd imagine. All your favorite HGTV, DIY Network, Food Network, Cooking Channel, Travel Network and Great American Country shows all in one place!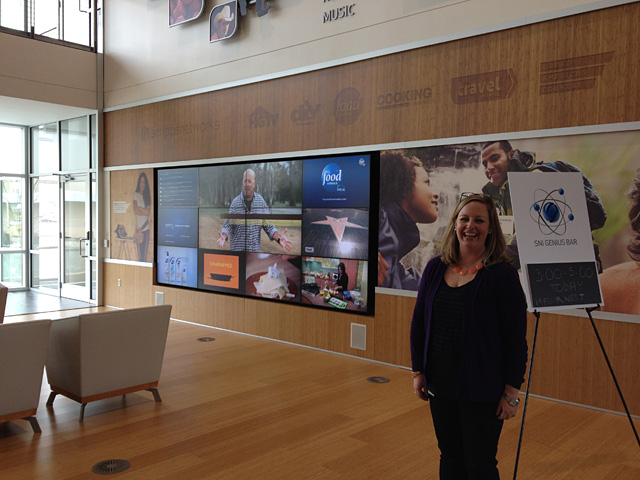 There are design installations throughout the building like these: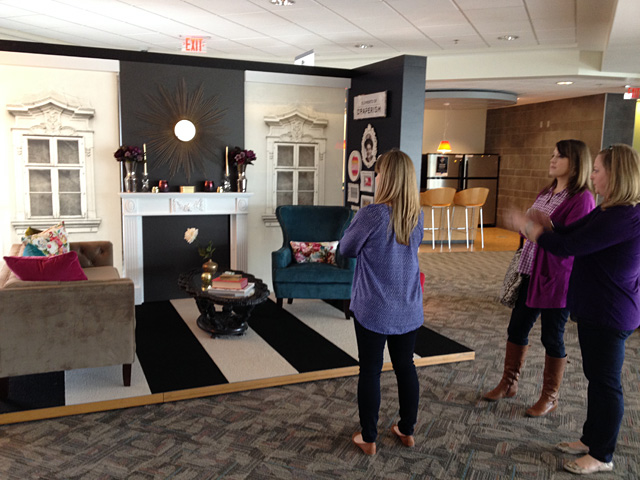 Gray is the new neutral!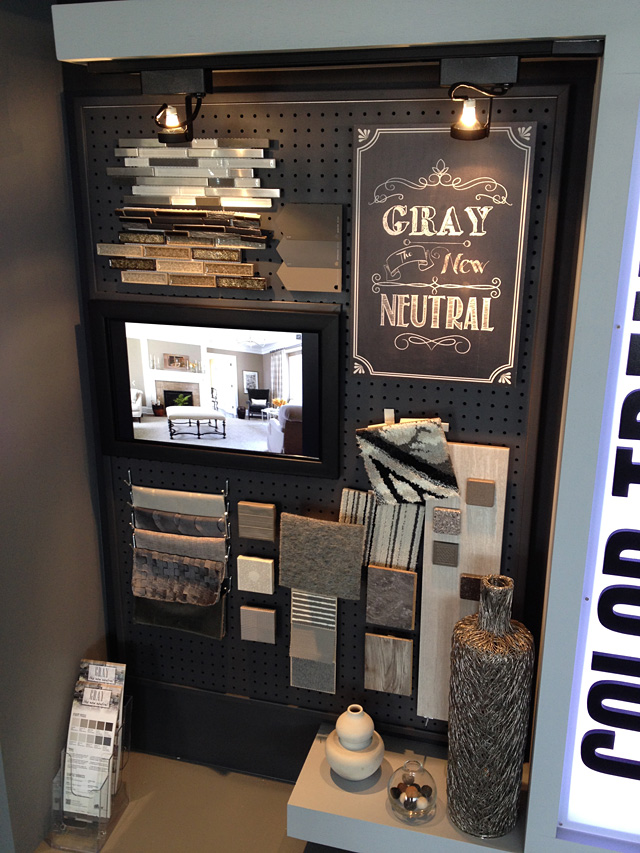 And of course we saw lots of HGTV life-size photos like the my favorites the Property Brothers and Love It Or List It: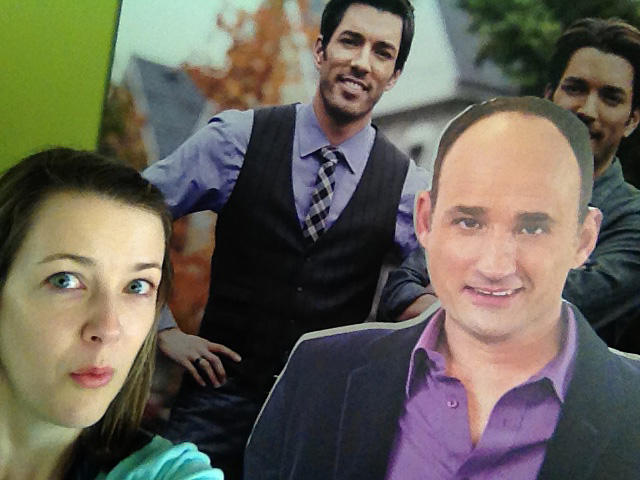 Spending time with Kami and Jess was such a nice perk. Bloggers seem to get just a few chances a year to meet each other in person and I'm so very grateful that Jo-Ann brought us together. They are wicked talented, these two.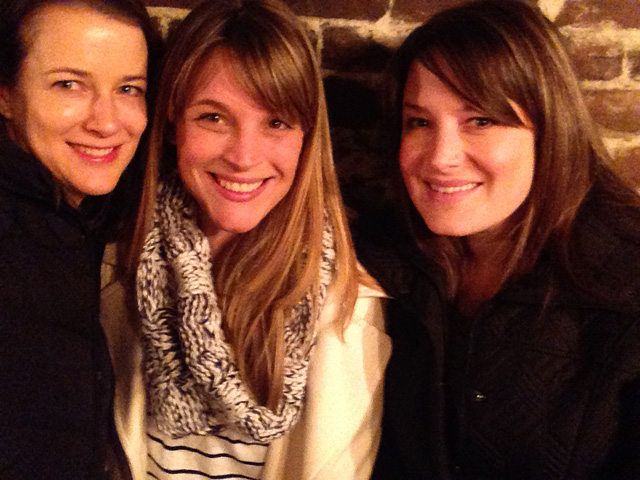 It's hard to express how much this experience meant to me. I want to thank Jo-Ann Fabric & Craft Stores — especially Angela, Katie, Emily and Elizabeth — and everyone at HGTV — Marianne, Liz, Katie, Nick, Andy and Clare. I'm so grateful to Jo-Ann and HGTV for this amazing experience!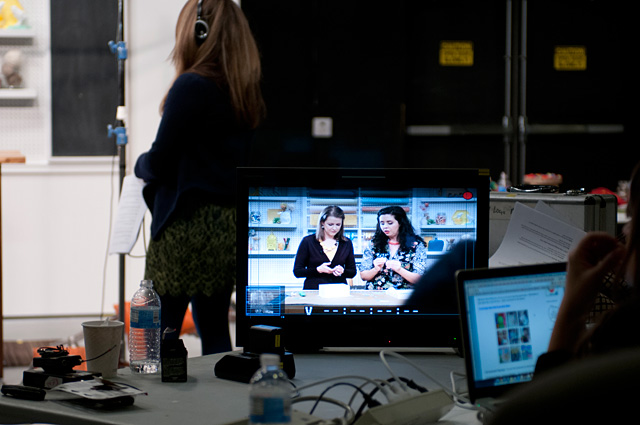 You can check out Jess and Kami's episodes at HGTV.com in sponsorship with Jo-Ann Fabric and Craft Stores. The episode with Marianne and me will be available at HGTV.com on March 25th so be sure to come back to see what we made. I can't tell you what it is yet but I can promise that it's clever and special!