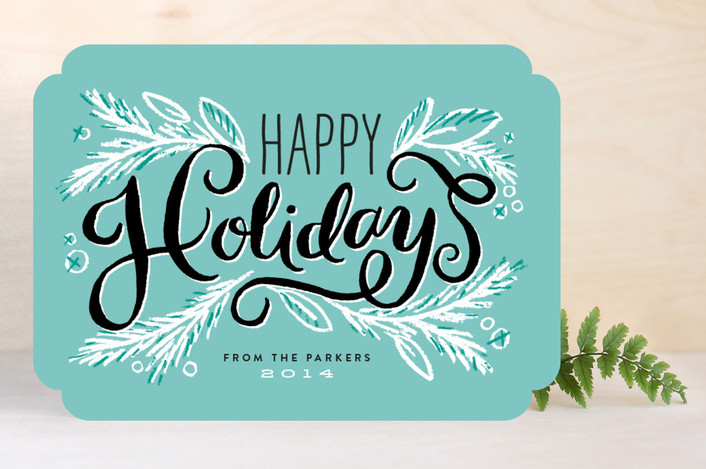 Tis the season for Minted!
The talented independent artists at Minted are generously giving a $200 in credit at Minted.com to a Merriment Design reader just in time for the holidays. Keep reading to see how to enter to win!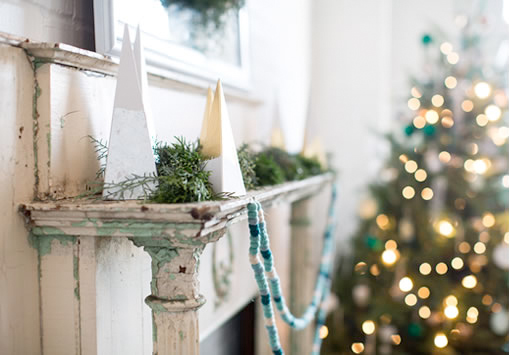 You could use the $200 Minted credit for gifts for friends and family like art prints and personalized stationery, or use the credit for your family for holiday cards, holiday party decor and holiday home decorations.
Naturally, Minted is *the* place to make beautifully designed holiday cards like this one called Happy Holly Days…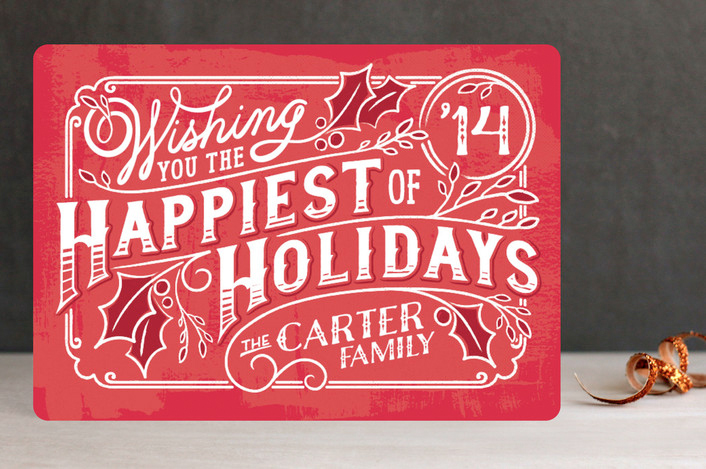 …and unique family holiday photo cards like this cute holiday map card design…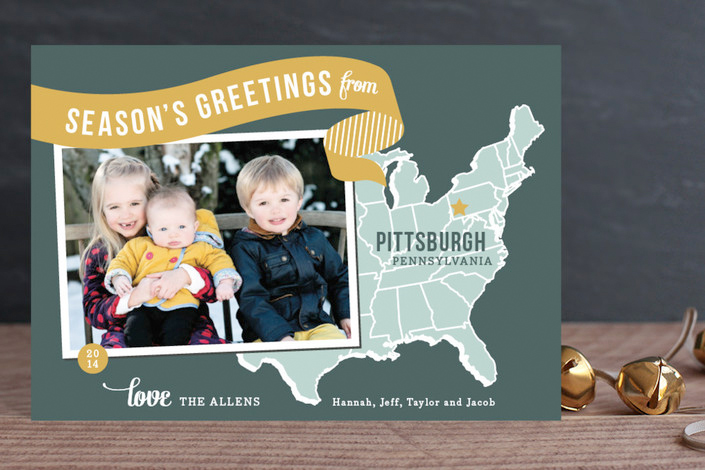 Personally, I'm a sucker for the real foil stamped cards – check out the shimmer!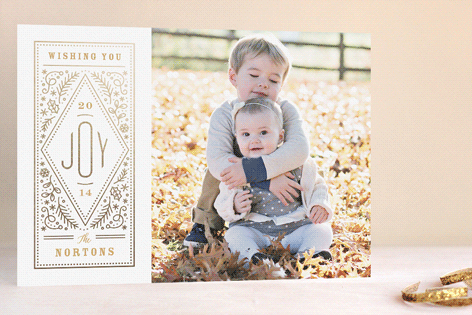 In addition to traditional flat cards, Minted offers some unique holiday card shapes and formats. You can send a keepsake by choosing holiday ornament card shapes like this delicate wreath design called Happy Holly Days.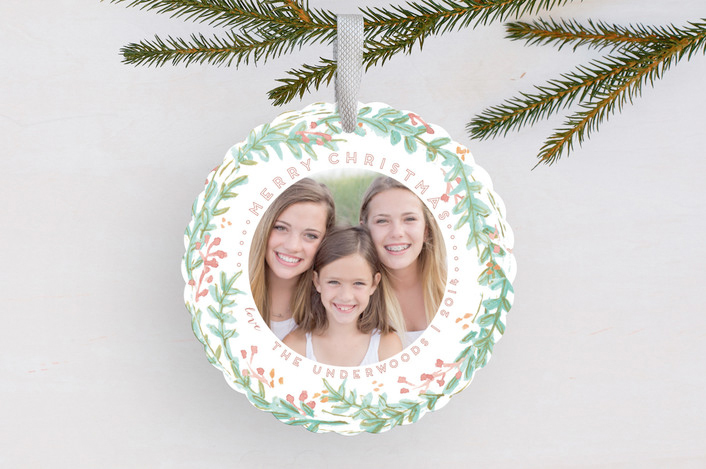 I like this Christmas collage holiday ornament card…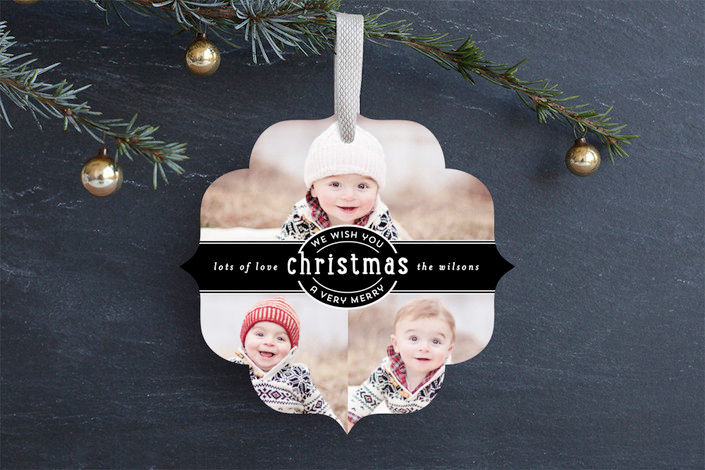 Minted has a new new holiday Booklette™ cards with 8 pages for photos and text.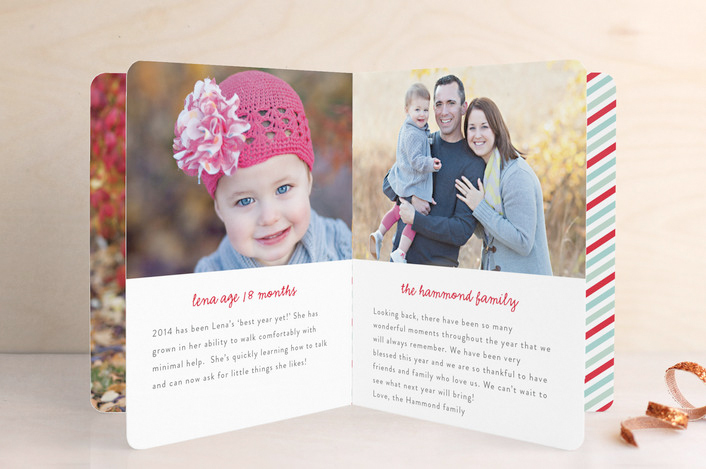 I like this idea of sending family recipes in a holiday Booklette™ card …then my friends could make my mom's Swedish tea ring recipe 🙂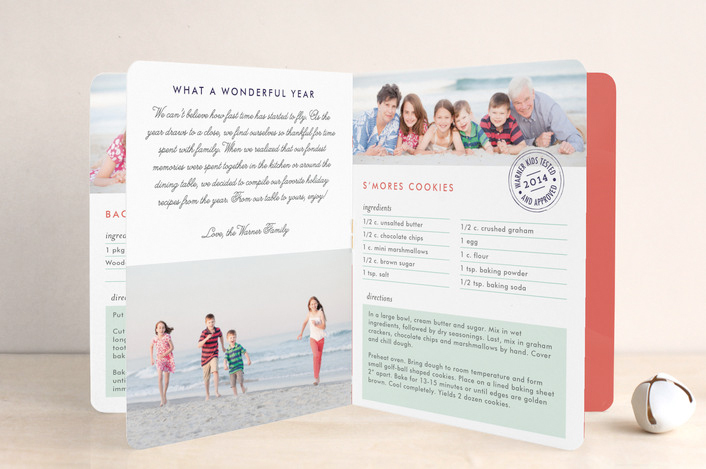 There's a really great website feature at Minted.com called Find it Fast™ that quickly puts your photo as a rough preview onto every card. It really helps you hone into the best designs for your photos and saves a TON of time. Here's an example of my photo of Elise and Liam instantly across a bunch of Minted holiday card designs: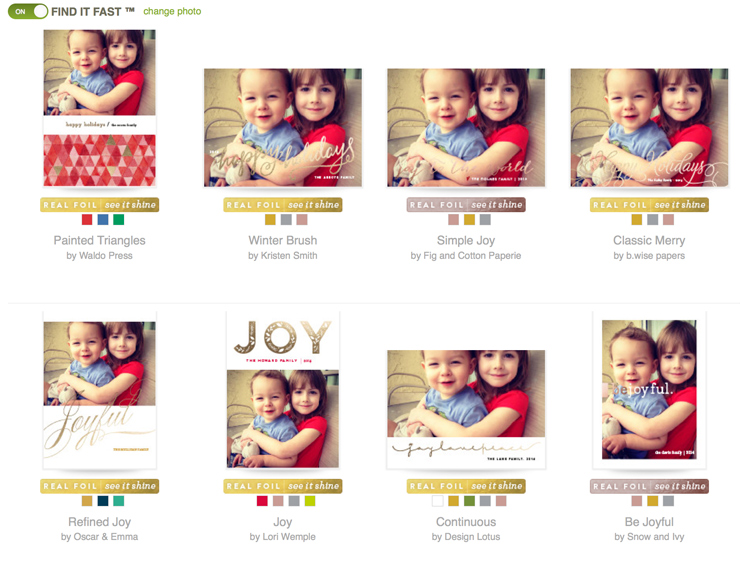 Time saver, yes? And here's another one: matching envelope designs and recipient address printing – FREE for a limited time. Look how beautiful your envelopes will look!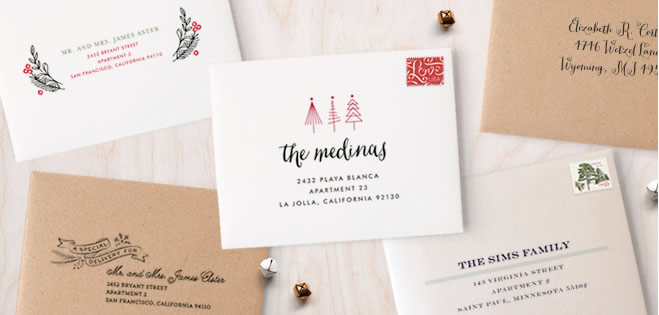 Last year I got personalized wrapping paper from Minted and now it's going to be an annual tradition. Elise totally flipped when she saw "To Elise From Santa" written all over her wrapping paper and "To Liam From Santa" on her younger brother's gifts – a bit of holiday magic and no tags to write!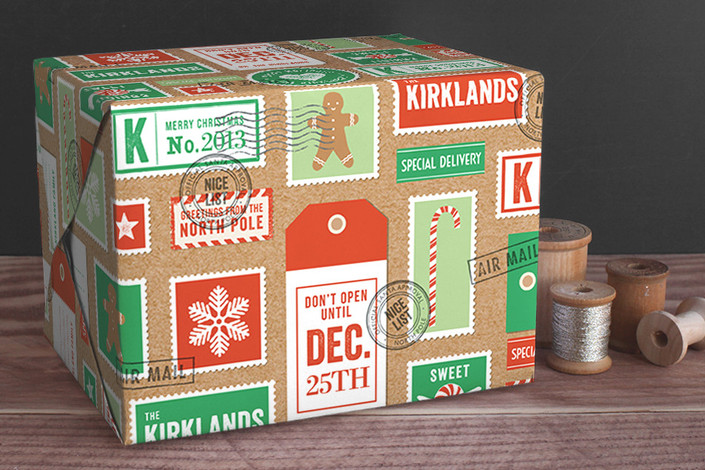 And Minted offers holiday home decor like this holly red felt garland.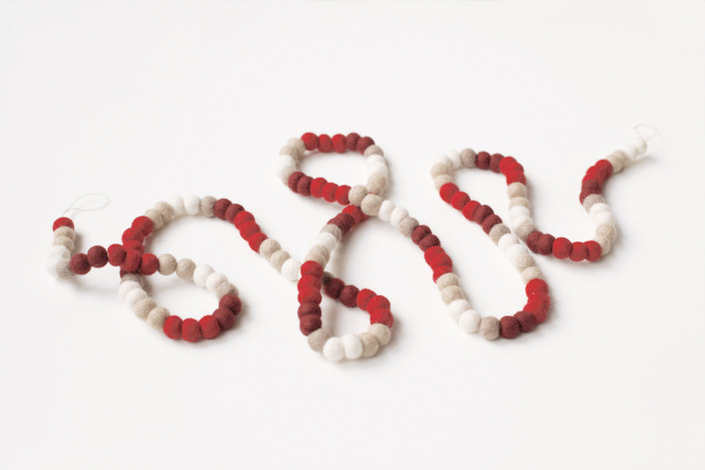 Minted also has classy holiday gift ideas like personalized stationery, luxurious custom calendars, and art prints and custom art prints. I am loving the real foil pressed art like this one of my hometown: Chicago Map…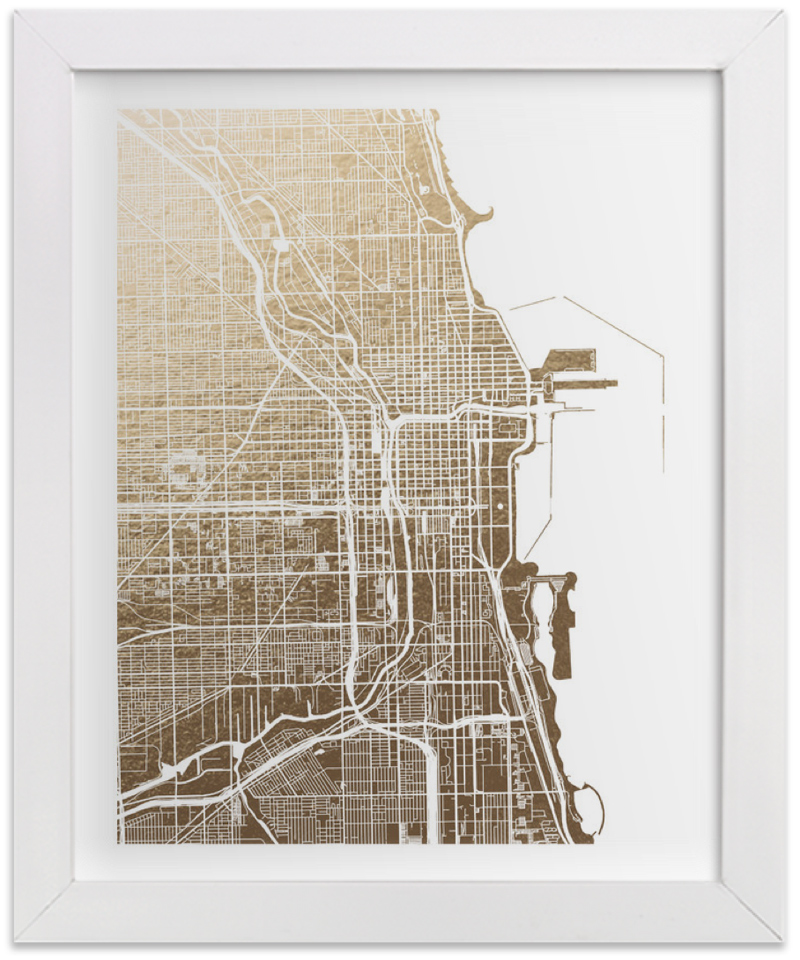 Honestly, there are so many things that I love at Minted.com that this has ended up being a lot of scrolling for you 🙂 What will you choose with $200 in credit from Minted?
=====
To enter for a chance to win a $200 in credit from the talented independent artists at Minted.com:
Step 1 (optional):
Follow us! You can choose one or more or none, but we do hope you'll stay in touch for free craft tutorials and beautifully designed goods. More followers means we can continue to bring you great giveaways like this one!
Follow Merriment Design :: Facebook | Pinterest | Instagram | Google+ | Twitter | Get Monthly Emails
Follow Minted :: Facebook | Twitter | Pinterest | Instagram
Step 2 (required):
Click here to enter the Merriment Design giveaway at Minted. You'll need to enter your name and email address to enter. Good luck!
=====
Terms and conditions:The winner will be randomly selected by Minted and announced on November 26, 2014. There will be one (1) grand prize winner. The prize is worth $200 of Minted credit good towards Minted products. Prize may not be combined with other offers. Odds of winning is based on the number of entrants. Minted will contact the winner and provide a unique promotion code via email. See the official rules here; void where prohibited.