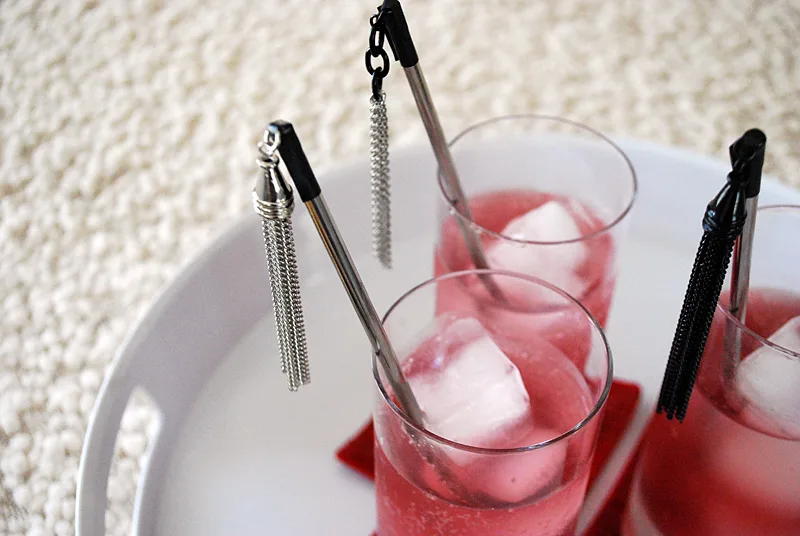 I am loving these tassel cocktail stirrers — just the right added flair to summertime drinks on the deck.
Earlier I showed you some of my DIY custom necklaces, earrings and belts using Styled by Tori Spelling jewelry pieces. Now I'm going to show you how to use Styled by Tori Spelling danglers to glitz up your cocktails.
I started with my silver cocktail stirrers …cute but pretty plain, yes?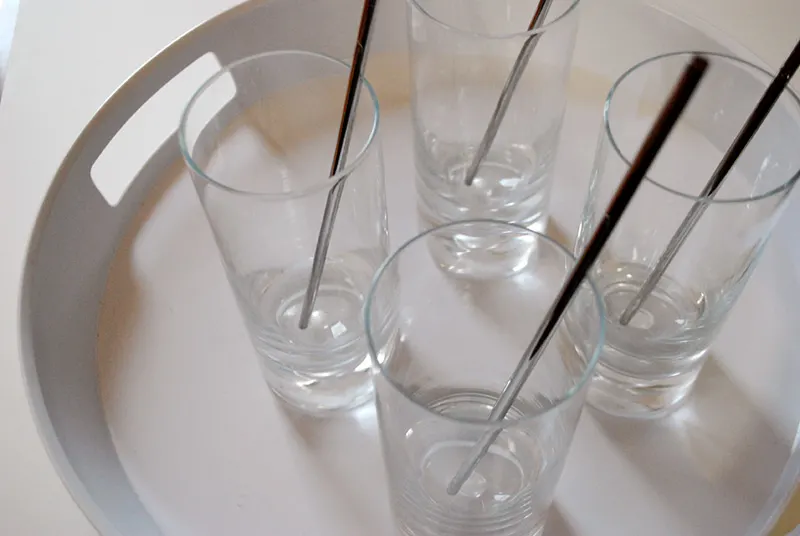 I added some festivity by using danglers from the Styled by Tori Spelling Noir and Glitz collections and a bit of black electrical tape (and you know that electrical tape is one of my favorite crafting supplies). I made two sets of cocktail stirrers in different styles …one tassel set that feels 'city cocktail hour' and another beaded set that's a little more 'girl's night posh.'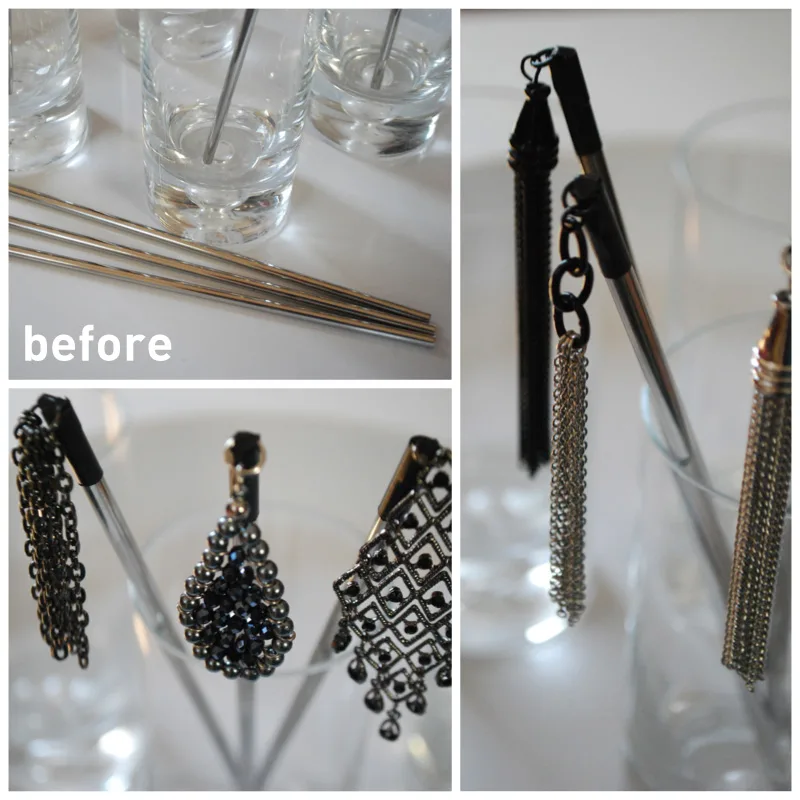 And you can easily turn it all back into custom earrings and necklaces after your party because electrical tape is so easy to remove with no residual stickiness. The whole process is very simple and should take you no time at all.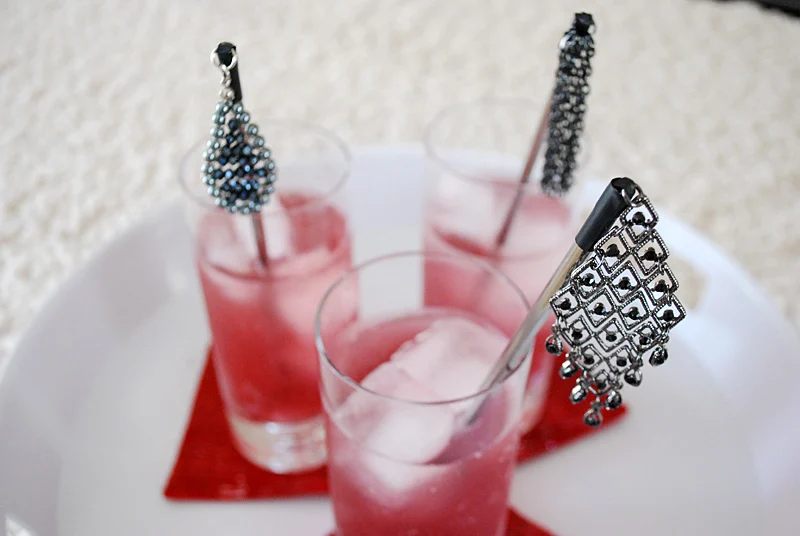 My cocktails are non-alcoholic for me right now with my new baby son Liam Ellis so if you're in my boat, try a little flavored simple syrup over ice topped off with seltzer — these days I'm partial to tart cherry grenadine from quince & apple. Cheers!!
WANNA MAKE IT? How to make tassel and beaded DIY cocktail stirrers –>
How to make tassel and beaded cocktail stirrers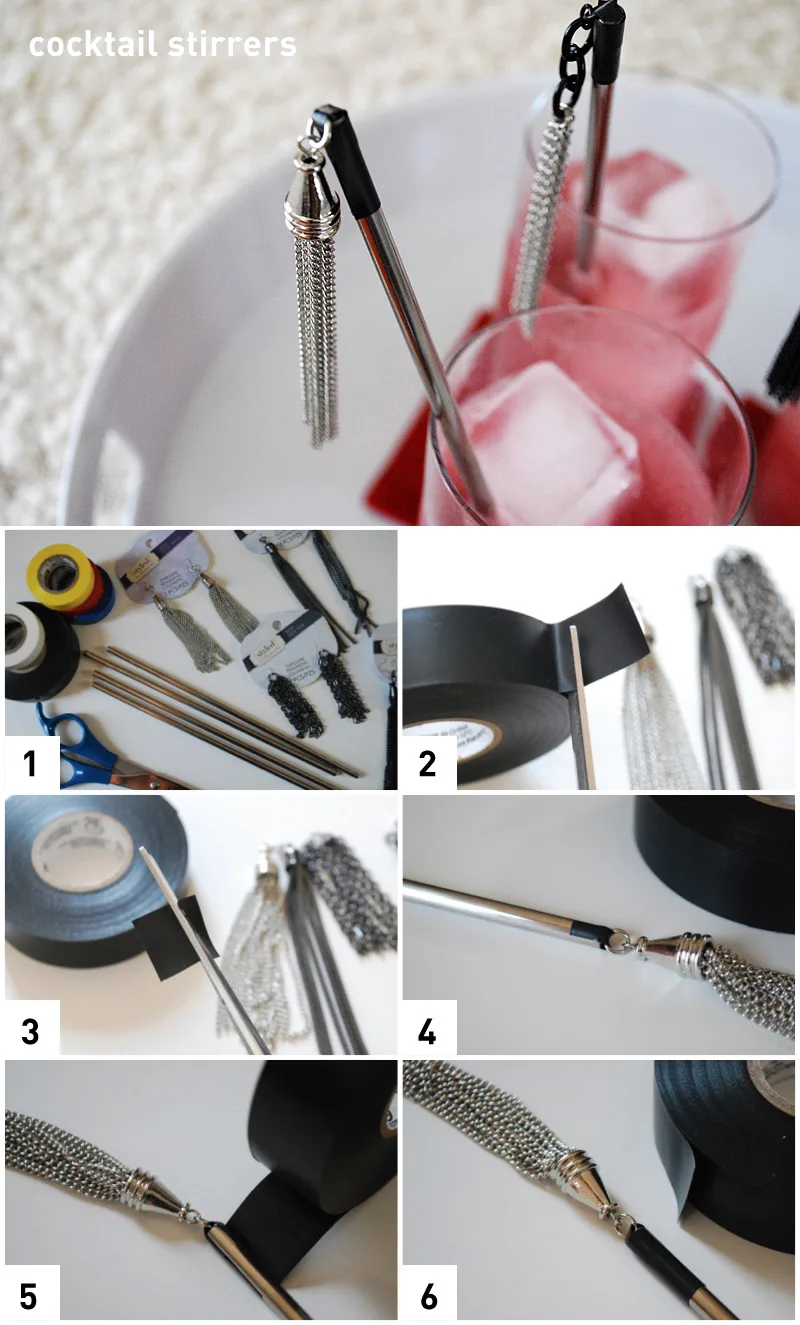 1. Assemble your supplies: Assorted Styled by Tori Spelling danglers (I used Noir Black Tassels, Glitz Silver Tassels, Glitz Black and Hematite Tassels, Noir Hematite Black Teardrops, Noir Hematite Chandeliers and Noir Hematite Tassels) which are available at Michaels and Jo-Ann (pieces may vary by store), Cocktail stirrers (mine were stainless steel silver), Electrical tape (black or colored), Scissors.
2. Cut 3/4″ of electrical tape; I used black.
3. Cut the electrical tape roughly into fourths, just wide enough to fit through the Styled by Tori Spelling danglers.
4. Slip the strip of electrical tape through the ring on the top of the Styled by Tori Spelling danglers and affix onto the top of the cocktail stirrer.
5 & 6. Wrap more electrical tape around the top and cut. Voila! Decked-out cocktails that you can change back into custom DIY earrings and necklaces after your party.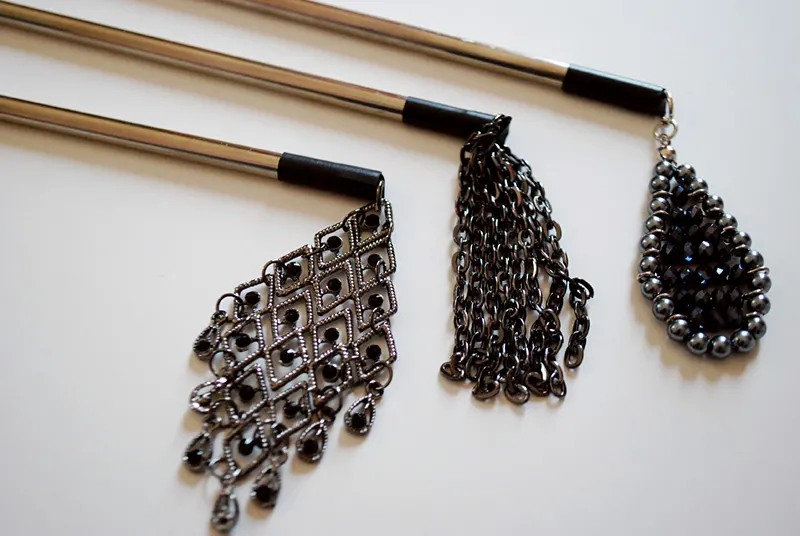 Now bring on the drinks…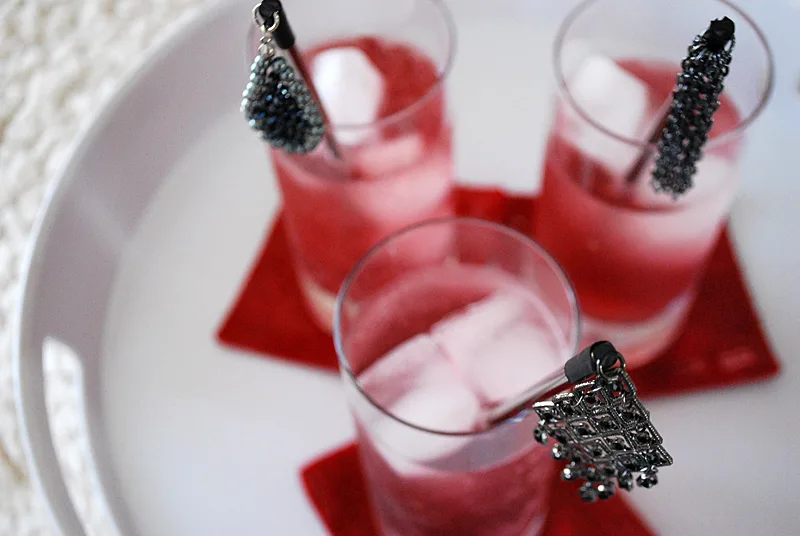 Did you make it? Tweet a picture to Tori at @styledbyts and also to me at @merrimentdesign.
===========
And again, I wrote this post as part of a paid campaign with Darice and Blueprint Social but all opinions and creations are mine.